Buying a panel van for a camper conversion is the first and the biggest, and the most important step towards your dream of building a home on wheels. It's certainly not to be under-estimated – that's for sure! Purchase correctly, and you'll be set for years; purchase wrongly, and your life with a van could be governed by constant maintenance and garage invoices.
Okay, so that's enough to scare you… But really… It's not that bad (in most cases).
There's just a lot to keep in mind.
Top Tips for Buying a Used Van…
Choosing the Perfect Panel Van for You
The most popular base vehicle when buying for camper conversions is an empty panel van. Once you have an idea of what your conversion should be capable of, then you could begin your search into finding the right van for you.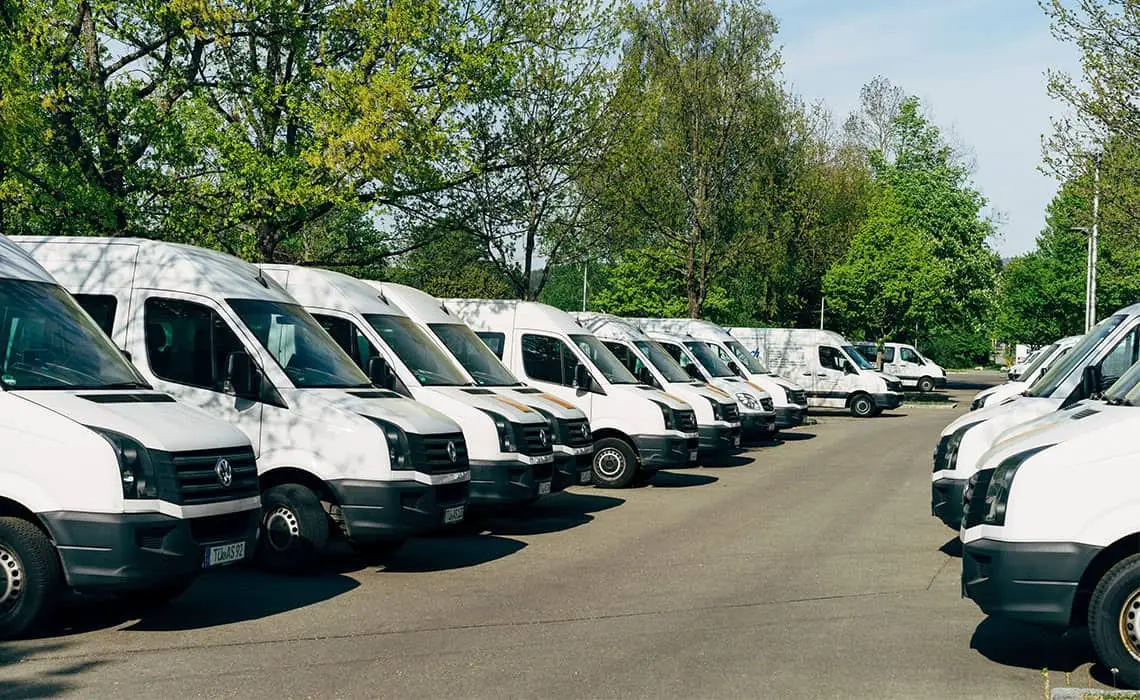 Still deciding? Check out this Van Size Guide for free printable panel van dimension charts which include sizes of medium to large vans available in the UK.
What To Look Out For When Buying a Used Panel Van
Do you now have your dream vehicle in mind? Now it's a case of finding the closest to a "perfect" match within your budget range. Remind you, the focus must be on the words, "closest to perfect". Because unless you are buying from new, there is typically always going to be some quirk to each van that you should be aware of before you spend your money.
The following list of factors to bear in mind are in alphabetical order for your ease of reading:
Bodywork
The van's bodywork is often a good indicator of its overall condition, and the strain the vehicle has been put under during it's previous life.
Take a good, close look around the van's exterior. Check for any scratches, dents or unprofessional repairs.
Confirm that the doors open and close as they should, with weatherstrips and seals still intact. These are reasonably cheap to buy, but again, they'll indicate if the previous owner took pride in their van.
Personally, I didn't mind that my van had the odd wear and tear bumps and scratches. Theoretically, if the van doesn't look valuable from the outside, then it shouldn't contain anything worth stealing – right?! Well, that's my theory. Here's hoping.
If your budget allows, avoid any vehicles with rust. If there is any visible rust in the listing photographs, then it will be a problem you will have to tackle once the van has been purchased to avoid the rust spreading. Even if the rust isn't instantly visible, there may be clusters of bubbles forming before the paintwork flakes off. If you are physically viewing a van, then take a quick peek to see if there is much rust on the undercarriage and wheel wells. The less the better, and you will eventually gain a better insight into how much is too much once you've looked at more and more vans. Rust can be particularly bad on the older models of Mercedes Sprinters and Ford Transits.
Mileage
If you are choosing to invest a lot of time and money into your van build, you will want to find a van with as low mileage as possible to ensure that your conversion has a long life span. Personally, I was looking for a van around the 100,000-mile milestone. Anything between 40,000 and 140,000 seemed to be the most suited range to my (and most other buyers) needs and budget. Furthermore, if you are viewing a van, make sure to double-check that the mileage is what was noted on the listing.
MOT History
The results from any MOT are published online. As long as you know the vehicle in question's registration number then you can have a look yourself on gov.uk/check-mot-history.
From there, you'll notice any advisories that may be handed over to you during the vehicle transaction. Some may be fairly cheap to fix, so not all advisories are potentially costly or fatal. However, you will want to purchase a van with as few passed on advisories as possible. In some cases, you may even be able to request that these are amended before you purchase the van.
During this research, you'll also be able to tell how reliable the van has been over the previous years. The less that has been recorded on the MOT history; the fewer issues the van has caused the previous owners (and likely you too, in the future).
Previous Owners
The garage or dealership that you are purchasing any vehicle from may be able to tell you about the previous owners. This is key information that may allow you to make an educated guess on what the van was formerly used for.
Did the vehicle typically carry heavy goods or tools? Were they a smoker? Was the van predominately driven on motorways?
You are in luck if the vehicle is being described as 'ex-fleet'. This means that they were previously owned by a company, and have thereby been (typically) treated very well in terms of maintenance. Buying an ex-fleet van for a camper conversion is a safer option because of this very reason. Additionally to this point, specialist vehicles such as ex-AA and ex-Ambulance vans should most definitely be considered as you can almost guarantee that these would have uniformly been taken care of.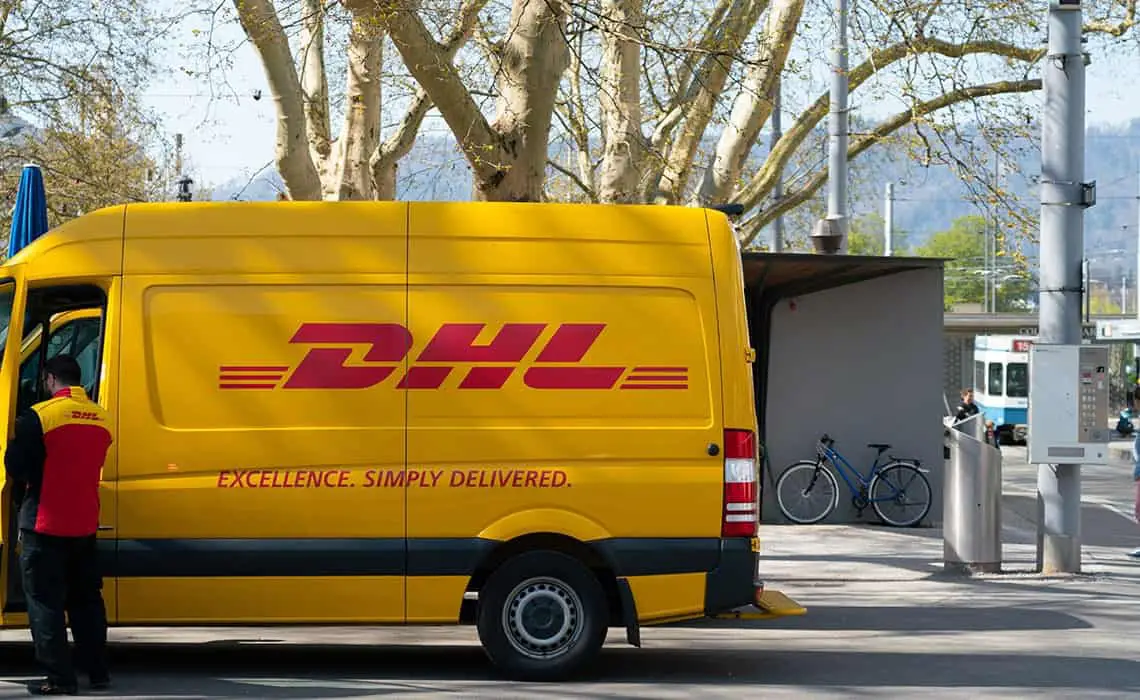 If the current owner is unable to answer who the previous owners were, then you can at least check what the van's annual mileage has been up until this point. This can be identified with an MOT checker. A typical annual mileage would be around 10,000. If the vehicle was being driven much more than 25,000 miles a year then this isn't a no-go, but a potential warning sign.
Service History
A 'service history' is typically a physical record book that details any maintenance or repair work that has been carried out on the vehicle. Unfortunately, it's not against the law to sell or own a vehicle without one. Therefore, many service history booklets can incidentally become lost between owners.
It's very important to check for a full, or at the very least, a partial service history when buying a van. Without any record of the work that has been done, it would be difficult to know how well maintained the vehicle actually is and what work may need to be done in the near future.
Not having any record of the vehicle's service history can de-value the van, so, you may be able to use the lack of any as a point of negotiation. That's if you are willing to take the gamble on purchasing a van without the booklet.
Spare Keys
Something that may not even cross your mind pre-purchase, but will be a possible expense post-purchase, is having a spare key cut for the vehicle. If you're a hiker, surfer, or any other type of sport-loving adventurer like myself, then you will want to have that back-up in case the worst happens. The cost of having a spare key cut can be anything between £30 to £150. Prices would depend on whether you are looking to replicate the electronic features of the key as opposed to just copying the metal's shape. This is highly recommended as it will cost a lot more if you have lost the key, you are locked out of your vehicle and there is nothing for the locksmith to copy.
Test Drive
Ideally, you should test the van at different speeds. Listen out for any squeaks, rattling, banging or grinding noises. There should be no warning lights appearing or flashing on the dashboard. Steering, gears and brakes should all be responsive and work smoothly. The brake pedal travel should be short and firm.
Although not crucial, check all the interior and exterior lights are functioning properly. If they aren't, it's a fairly easy fix. On the other hand, this flaw could be another telltale sign of whether the vehicle has been properly looked after. Avoid any vehicles with flickering or oddly dimmed lights. This could indicate that the van has serious underlying electrical issues.
Does the radio work as it should?
Are the window wipers and windows fully functioning?
Is the windscreen free of any cracks?
Tyres
Check the tyres to see how worn down the treads are. If they are looking like they've had a good run, then just note that it may be an expense you will have to carry out in the near future.
Does the van still have the spare wheel? All vehicles begin with a spare wheel, though it's not illegal for them to be resold without one.
Spare wheels are normally stored beneath the vehicle, on the back door or they can be loose inside the loading space. If there isn't a spare wheel, you may be able to use this to negotiate the price down further.
Upholestry
Again, the well-kept upholstery in the cabin isn't vital. However, it's another gauge of how well the vehicle has been taken care of.
If there have been no protective covers to date on the chairs, then it's common for the upholstery seam of the driver seat to be burst with exposed foam. You'll notice this in many working white vans as the previous drivers would have slipped in and out of the vehicle, dragging the poppers of their back pocket jeans or any other object like a pen or tool.
Some garages will fix the above issue before they sell the van. If they don't, there are many cheap fitted or waterproof seat covers online that can hide any defect and still look good.
VAT
During your panel van search, you'll notice that some vans have a straight price whilst others have the addition of VAT to pay. This will be the case for many sales made from businesses, dealerships or garages. Any vehicle used privately will have already covered the original payment of VAT. Therefore, if you find any vehicle for sale at a dealership that is advertised as 'No VAT' then it can be assumed that this van was once owned privately.
If the panel van is being bought by a business, the VAT can be reclaimed. Since the purpose of your purchase is for a camper conversion, then you will need to cover the cost of this VAT yourself.
The price of VAT isn't to be included within the value of the vehicle. Therefore, you are best to find a sale that doesn't include the need to pay for any VAT.
Top Tip: Join Facebook Groups that are specific to the model of van that you are seeking. Turn notifcations on to see the type of problems that others are experiencing with their vehicles, and how they combat them. Over time, you'll learn what to look out for. Each community will also help you out if you had any questions regarding vans that you are keeping an eye on. If you're lucky, a member may even be selling their own van.
Where to Look for the Best Panel Van?
There are a number of different websites in the UK to use in the hunt for your perfect panel van. Get ready to save your refined searches, set the notifications for new listings and download the apps. It's about to get real competitive!
Generally speaking, it's widely considered to be safer to buy a van from a reputable dealership, instead of carrying out a private sale. Then when searching on a listings site, there is typically a separate used van section as opposed to searching alongside cars.
It's highly unlikely that you'll find a van without passing through AutoTrader's website at least once! Their advanced search function makes it incredibly easy to narrow your search down to find the best panel van for your camper conversion. It's possible to filter for things such as; air conditioning, sat-nav, windows, colour, wheelbase, engine size, fuel consumption and the age of the vehicle. Furthermore, their website allows you to explore the specific dealership that is listing the van. They also include a rating system with reviews alongside each listing of the seller so you know who you can trust.
Contact Your Local Dealer
Research your local dealerships. If they are highly rated, then give them a call. Let them know what kind of van you are looking for, and they will add you to their database. They'll keep their ears to the ground for any potential vehicles that you may desire. If they know they have a probable buyer, then they'll focus their efforts to make a sale. It benefits both parties.
Larger Dealerships' Website
As your search progresses, you'll gradually accumulate a list of your favoured dealers that you are willing to possibly travel to, and buy from. From my experience, examples in the United Kingdom included: Eden Commercials, Vanbase, Vans365 and A. M. Philip. Just check that those that you are looking at have good, and trustworthy, reviews on Google and Facebook before you waste your time scrolling through what they have to offer.
The AA also have a long list of vans for sale on their database. However, in my opinion, I found their listings to be a little more on the expensive side for some reason.
This website has many details to offer on each of the listings pages. It also has the ability to 'shortlist' potential vehicles that you find into a saved list for you to check out again later.
The notorious eBay probably sounds like a bit of a minefield to buy a van from, but there are definitely a few gems to be bought on there! Heck, I found my beloved High Roof Renault Trafic on eBay!
From my experience, I would thoroughly recommend using eBay only as a search engine and not as its intended use (as a buying platform). Do not bid, or attempt to buy any vehicle on the website as you are potentially putting yourself at risk of being scammed, especially if you haven't given the van a test drive.
Instead, search for your ideal panel van. Once you've pinpointed a potential candidate, contact the seller directly to set up an in-person viewing. By doing so, you are also avoiding eBay taking any sort of cut from the transaction and could, as result, perhaps be a reason to negotiate the price down a little further.
Gumtree is another common secondhand reselling website. Just be careful not to run into any scams on this one! Only pay for vehicles that you have visited in person.
Scrolling through listings on Marketplace is a little like Gumtree. It's a stream of, 'Do they look trustworthy?' and 'Is this price too good to be true?' thoughts. Proceed with caution.
Google Images
Okay, yes, I was struggling!… But this is what it resorted to during the struggles of 2020 for me on my van search! Because High Roof Renault Trafic's are quite uncommon, I would google just that and click the 'images' tab. This would collate a number of images of such vans that would link to various dealerships and listings' websites. Personally, I thought it was a great way to find listings that I may have otherwise not have seen on the other sites.
The
Key Points

to Buying a Van for a Camper Conversion
For Bonus Points:
A Full Service History is included.
How clean is the MOT?
There's a spare wheel included.
Are you buying from a reputable dealership?
Is the vehicle ex-fleet?
Are there no defects on the bodywork?
The tyre tread is looking sufficient.
The test drive highlighted no areas of concern.
The Warning Signs:
What are the MOT Advisories? Will they be expensive to amend?
Has there been too many recent repairs? If so, it's worth questioning why the current owner may be choosing to sell the vehicle. Could it be that they are trying to escape the never-ending money pit of a vehicle?
Other Tips for on the Day of Buying a Van
If you have to travel far to view the van, it may be worth calling the current owner and requesting a video walkaround to be sure that this van has no surprises. Let them know that you are travelling from afar so they can notify you of anything beforehand. You should also check that they will have the vehicle ready for you to drive away on the day. If not, you may find yourself having to make two trips.
Don't let the seller bully or convince you to buy their van. It's best that you come to this decision before your view the vehicle in-person. The deciding factor should be that the listing was true to its word. If you need more time to think, don't be afraid to let the seller know. Take a walk, grab a coffee and try to imagine how you'd feel if someone else suddenly bought the vehicle. Would you be slightly relieved? Or disappointed that you didn't jump at the opportunity?
Road tax is not transferable between vehicle owners. Do your research on taxing the specific vehicle in question beforehand. Once it has been signed over, you will need to arrange the tax yourself online before it's legal to drive it away.
Have you called insurance companies for quotes? Be prepared with quotations so once you've completed the purchase, you are ready to drive your new pride and joy home after one simple call with your chosen insurance company.
Take your time, but be ready! Depending on the current market, it can be really competitive out there. So act quick, and don't delay.
And finally, you've got this!…
Buying a van for a camper conversion can be nerving, but this beginner's guide should give you the confidence you need to get out there and be assertive in your decision-making. You may want to print this document out to have to hand as a checklist as you tick the requirements off and learn how to find the warning signs as soon as possible. I'm rooting for you!
Read Also: The Best Vans to Turn into Campers
Let's go!
@katie.maree