This story begins with a priest… You heard that right! A priest.
Let me explain exactly how I quit my 9-5 office job to live the lifestyle of a digital nomad graphic designer.
But wait… Do graphic designers even travel?
My journey to digital nomadism certainly did not happen overnight, so I'd like to share a breakdown of my experience to inspire you in making the leap yourself. If you have an overload of passion and drive, there'll be a way to make the lifestyle possible for you too – I know it!
Unless you're just stalking my journey… Then that's okay too!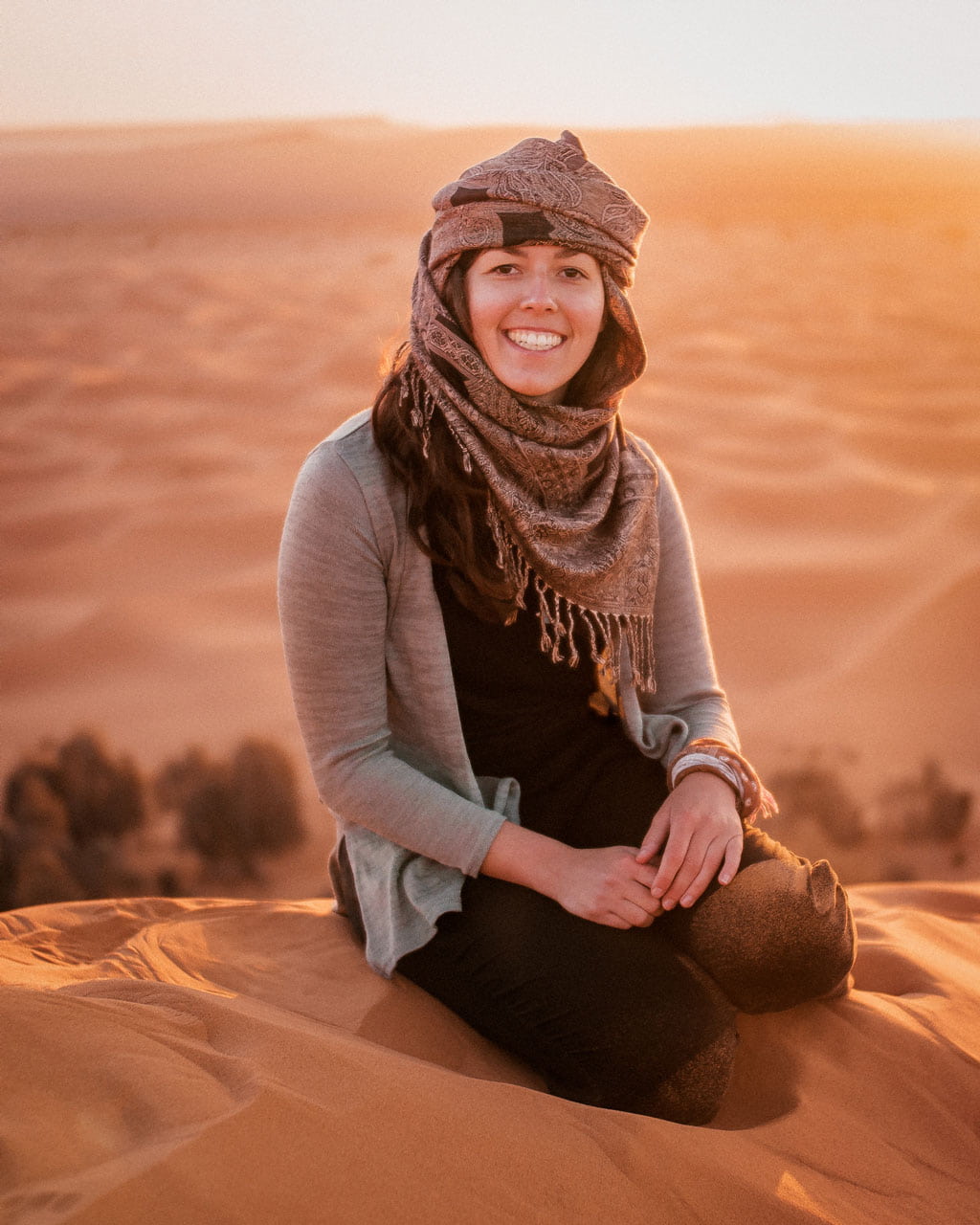 Run out of time? Pin this blog for later.
My Route to Becoming a Digital Nomad Designer
2012-2016: Studying & Travelling
My graphic design career started at Napier University in Edinburgh, Scotland.
With four years of university, I theoretically had three summers to cram in as much travel as possible. I was rightfully adamant that my crazy adventures needed to happen before the inevitable full-time "responsibilities of adulthood" would come into play. So, to make this possible, I'd work (in hospitality – yuck!) and study during the semesters to be able to travel during the summers.
Gaining Experience as a Backpacker
Summer of 2013: My first trip away. The purpose of this experience was to travel without any family or friends. I purchased a group travel experience that covered some popular hotspots in Thailand. Of course, I was extremely young, naive and nervous but these group trips are great for supporting those very anxieties.
Summer of 2014: Visiting a bucket list place further away. Thailand was fantastic, but it wasn't anywhere near as adventurous as I had imagined travel to be. The country's backpacker culture revealed just how easy it was to travel, so much so, that I had an urge to go even further! The Galapagos Islands.
Summer of 2015: Travelling without an organised group tour. At twenty years old, I threw myself into the deep end by choosing to study in China. Our university was situated in one of the most populated provinces, and in a city with very few fellow Westerners – VERY few! This then led to a backpacking trip through Vietnam and Cambodia, then a long journey home through Mongolia and Russia.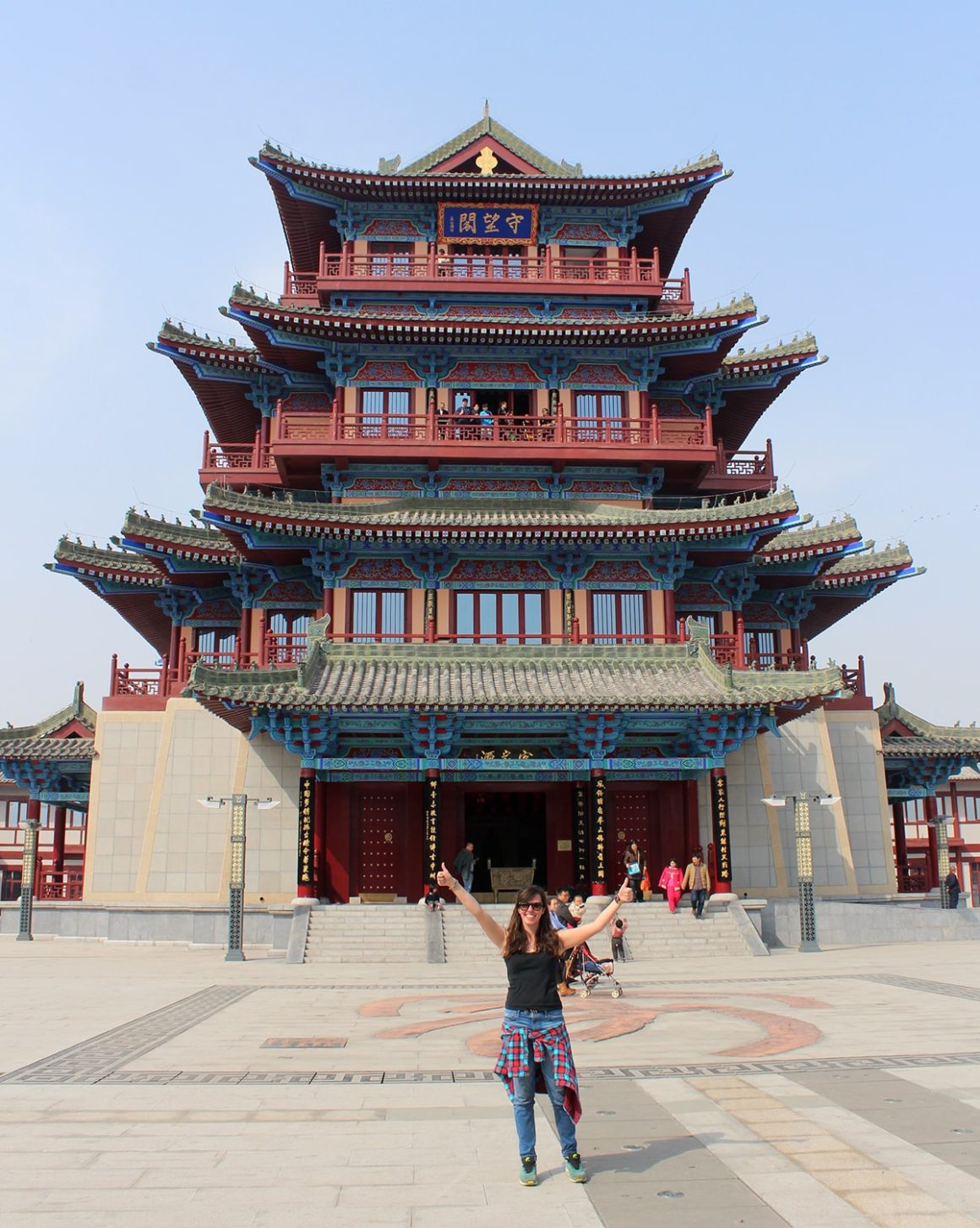 RELATED: 

The Best Degrees for Aspiring Digital Nomads
2016-2018: Gaining Experience as a Graphic Designer
I could not find any inspiration in the idea of progressing to a 9 to 5 office job in my home country. Honestly, part of me thought that this was just the way adulting was supposed to be. As if being a student was truly the best years of our lives; anything after would be straight-up adult boring.
Fortunately, after a great online interview, the design team at a large New York advertising agency decided they'd like me over for an internship. Now the opportunity was starting to sound like an adventure!
Unfortunately, the US Immigration policies wouldn't allow this to happen. So, they transferred my internship to the London office instead where I would end up spending almost two years gaining industry experience.
Manifesting a Life of Digital Nomadism
As my deep-down desire to travel continued, it was a subconscious personal goal of mine to not become accustomed to my new lifestyle of disposable income in the convenience of a capital city. Through the evolution from being a student to earning a much higher full-time income, I did not want to spend any more money than I might have had previously. After all, I didn't need anything before. Just because I was being paid more; didn't necessarily mean I should spend more. I'd be adding as much as possible to the escape plan travel fund.
In hindsight, I'm very grateful that this was my mentality from day one of London life. I'm sure you all know just how quickly the figures in your bank account can deteriorate in that city!
My initial plan was to save, save, save, then travel, travel, travel for as long as possible. However, the bottomless pit of YouTube was to blame for my change in mindset; YouTube converted me into a digital nomad fanatic. Ben Brown, Fun For Louis, Lost Le Blanc, and Chris The Freelancer were the travelling creators at the time who inevitably contributed to my inspiration for becoming a digital nomad designer.
Additionally, I'd listen intensively to every word a digital nomad would have to say during many panel discussions at General Assembly.
I became obsessed!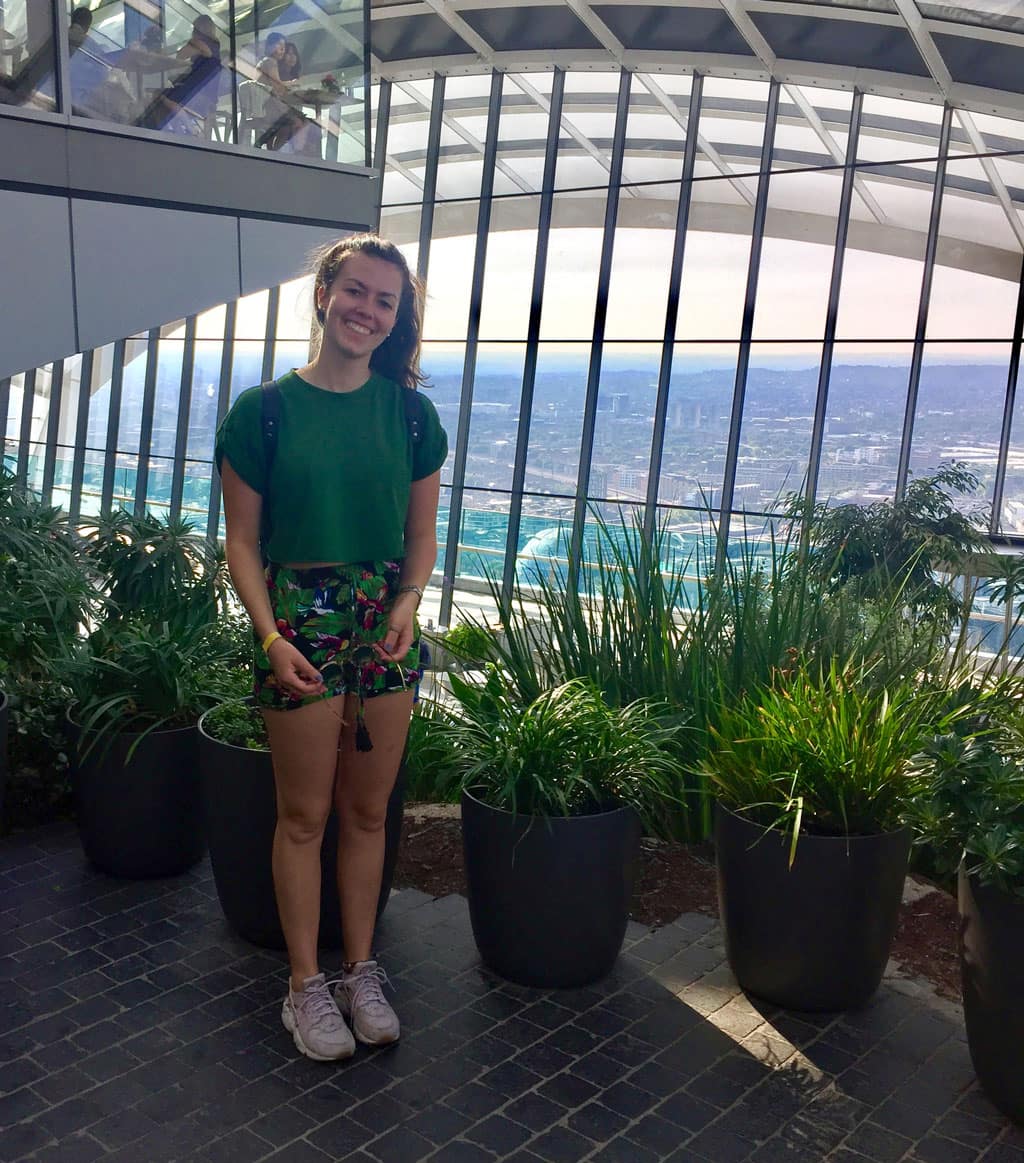 Finding Clients as a Part-Time Remote Graphic Designer
After a ridiculous amount of research, I came to the conclusion that freelancing would be my way forward. I could actually travel longer if I secured some paying clients through Upwork. So that I did… I had my full-time career by day, perhaps a beer at sundown then some remote work by night. I reckon I'm still carrying the beer belly!
Gaining clients on Upwork is a notoriously hard pursuit. The competition of freelancers is high and I had no idea how to handle remote clients. After sending endless proposals to business after business, with rock bottom rates to encourage anyone… I landed my first gig!
If I had any advice for new starters to Upwork, it would be to know that your first review is more valuable than looking for a good paycheque. My very first job was re-sizing five podcast artwork covers for a grand total of $3 per hour. I'll always be grateful for the priest who needed his podcast covers, it's almost a shame that he'll never know that he was the opportunity I needed to begin my new venture as a remote graphic designer.
From there, the projects flooded in. There was perfume packaging, golf club brochures, and logo designs for a watch company. The amazing thing is, that a lot of these clients still request my services for projects today (three years later).
RELATED: How to Make Money Online (Secrets from a Digital Nomad)
Finding Financial Stability
The juggling act of clients, social life, and a full-time career commenced for quite some time. Meanwhile, the savings that were being accumulated gave me the confidence to know I'd be financially free for enough time to allow my lifestyle transition to take place. I reckon the financial freedom* I acquired for myself has played a huge part in my story of becoming a full-time travelling graphic designer. That freedom is not to be underestimated.
*By financial freedom I am by no means insinuating that I was loaded. I had simply found happiness in a low-cost way of living, knowing that the freelancing life would be plagued with financial uncertainty. I was committed to learning how to live my life and find happiness without counting on the next paycheque.
ALSO: 

9 Upwork Tips for Beginners (How to Land Your First Few Clients)
2018: Ditching that Full-Time Job in the Advertising Agency
I wouldn't have lasted two whole years at this agency if it wasn't for my fantastic team, the pub banter, and the daily opportunities that arose to improve and finesse my digital, creative, and communication skillsets.
The truth is, I always had faith that there was more to my life than what I was currently doing. I also knew that any exciting, new adventure wouldn't just appear in front of me without any life adjustments of my own doing. Hence, I did my time until the very moment that I started to feel too comfortable. It was during that very moment that my knowledge of the industry was no longer growing at an exponential rate. I had plateaued. Without further a due, I quit my job within a month of deciding.
Looking back retrospectively, I am so thankful to have experienced this kind of lifestyle. Now I know what the alternative is; now I know what I am fighting for when I struggle with freelance clients and travel exhaustion. I am determined to feel as much freedom as possible.
Finding a Sustainable Income
The hardest thing about quitting a perfectly great job was telling everybody that I didn't have a better, and more impressive career path alternative lined up. Most people didn't understand at all, and I could certainly hear the concern in my parents' voices as I told them I was just going to "wing it". At this point, I knew that I had to remember why I was doing what I was doing and have confidence in my convictions.
After moving out of my tiny bedroom in London, I spent almost a month in our family home in Spain. Honestly, I was genuinely surprised at how many opportunities appeared as soon as I made myself available. They were out there. I think we just have to give ourselves some moments of stillness to find our new fortunes.
The more time I had; the more time I spent writing proposals to clients on Upwork. Now that I had the reviews to compliment my portfolio and work experience, I was ready to take on more long-term clients with a more realistic hourly rate.
SEE: 

How to Make Money Online
2018-2019: The Beginning of My Nomadic Travels
I had found a reasonably stable stream of income, so I could then plan my next move. Since I had taken the time to figure out my financial situation, it didn't feel as big a leap of faith as I had anticipated.
Singapore was my first destination. The residents speak English, the city is convenient, has a great internet connection and there were cheap flights. Easy decision! Apart from the advantages of the city itself, I also had a friend who lived and worked in the country. As much as I wanted to see her, the reunion also provided me with the confidence to travel (and work) in a brand-new country.
Malaysia was next. This week-long layover was the perfect opportunity to visit another new country, but this time, all on my own as a female solo traveller. The fact that my accommodation was located in a really dodgy area, didn't encourage my bravery, I must say.
Why start off easy, right?! Where was the first place you travelled solo?
Canggu was the end goal. Bali was the main talking point of most digital nomad blogs at the time. It looked like the dream; the dream I had been manifesting. Let me tell you this… I felt like I was exactly where I was meant to be. There are hundreds of reasons why Canggu is perfect for digital nomads!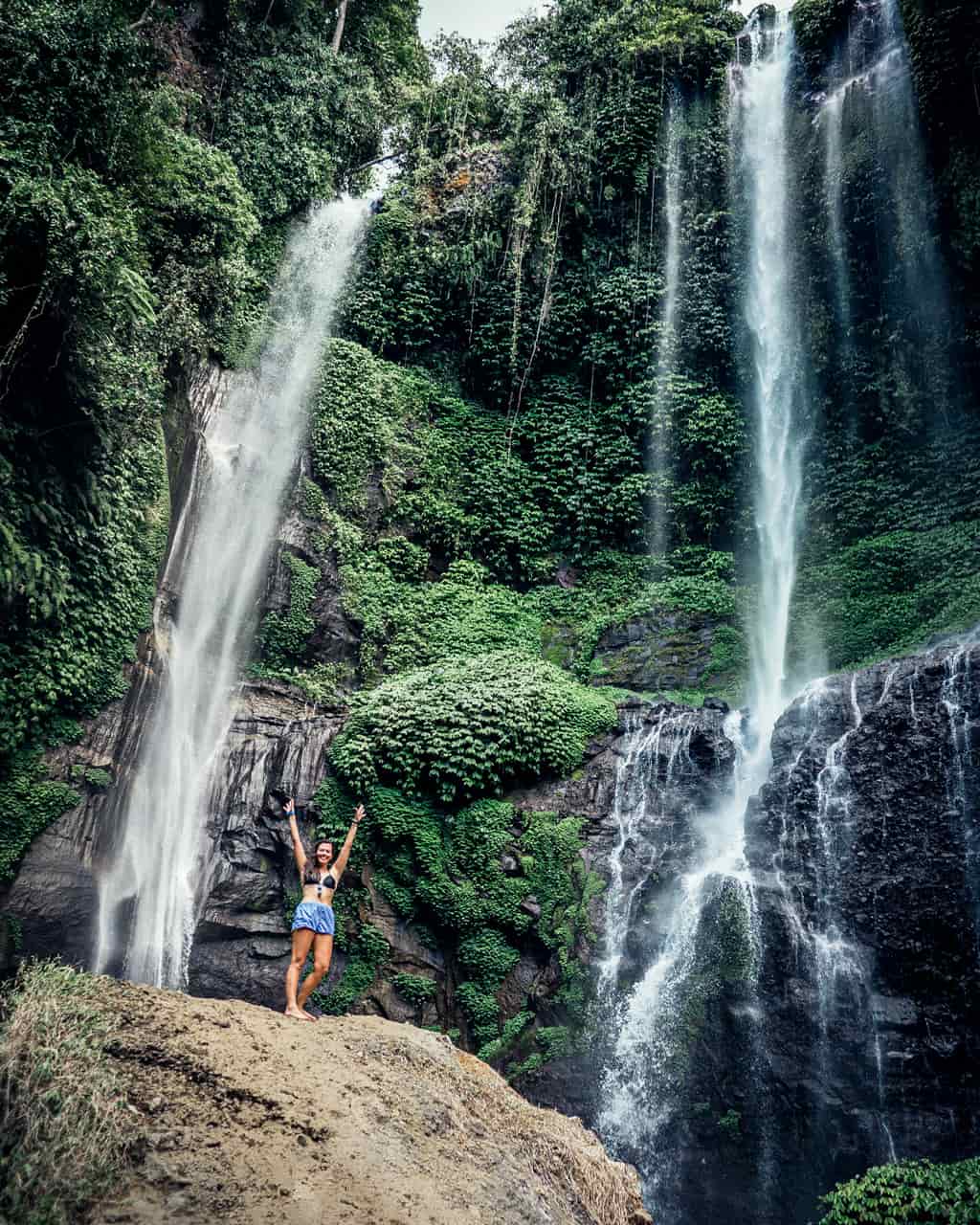 READ: 

Best Camera Gear & Travel Essentials for Digital Nomads
Within those two years, I also experienced Los Angeles, Budapest, Bulgaria, Egypt, Malta, Morocco, Portugal, Romania, Slovakia, Spain, The Bahamas, Belize, San Diego, India, Cuba, Prague, Guatemala, Lithuania, Mexico, Miami, New York, South Korea, and Toronto.
Our world is limitless! Where will you go?
The Verdict
If you're clever and have done the math, you'll realise this dream has taken a lot longer than just three months to turn into a reality. In fact, the whole journey took six years!
But here's my point…
I may have quit my office job, found a stable income and planned my initial travels in less than three months, but the dream was a success based upon a solid foundation of education, experience and some financial savings. With this in mind, I'd suggest having the following before you begin your journey:
Make sure to experience travel before you commit to a lifetime of nomadism. Being a digital nomad does not mean you travel most days to lounge on a beach. The reality is that you'll spend most of your downtime settling in or researching your next movements. Once you know this reality is for you, then there'll be no way that your passion to succeed will run dry.
Knuckle down on your entrepreneurial skills. If you are choosing a university degree that will suit the nomadic lifestyle, then find one that will amplify your digital passions and skillsets. If you are looking for an alternative to four years in education, then have a look at other ways to make money online.
Save enough money to live for at least a few months without working. In fact, save enough for a whole year! The chances are, you'll find a job quicker than you think, but what's fun about feeling pressured into taking on jobs that aren't right for you? Allow yourself the financial freedom to work out the details of a lifestyle that suits you.
Pick your first country or coliving accommodation, book your one-way ticket and don't ever look back!
READ: 

5 Reasons Why I Started a Travel Blog
Let's go!
@katie.maree
---
Did You Know…
If you purchase through a KatieGoes link, we receive a small amount but you still pay the same. This contribution helps keep this blog moving – win, win! Nevertheless, I only recommend personal favourites…
---