Are you not quite sure what the best vans to turn into campers are? Finding the right base vehicle is arguably the most crucial decision you'll make over the entire van conversion process! Let's make sure it's right for you!
What To Think About Before Choosing the Best Vans to Turn into Campers
There are a few details that you should consider before even beginning your search for a base vehicle. Do you already have a preferred layout? How often are you intending to stay in your van? How many people should your van conversion cater for? These are just a few of the considerations that will affect the shape, size and model of the best van that would be most suited to your camper conversion.
Load Space Height & Width
Your height is one of the most important points to consider! Most people require a panel van that they are able to stand inside… What is your height? Do you often have your hair in a bun? Will you have tall friends visiting? Would you be hoping to stand inside to shower and cook (hopefully not at the same time)?
As another thought, you'll also need to check your height against the width of the van. Many van dwellers choose to build their bed width-ways to save space length-ways. If so, this may narrow your choice of vehicle, especially if you are taller than average.
Click here for free & printable van size comparison charts that include the dimensions of medium to large panel vans in the UK.
Exterior Height, Width & Length
Will you need to park your vehicle in multi-storey car parks?… Or more importantly, clear the barrier at drive-throughs? These are just a few obstacles that may lead you to purchase a vehicle that doesn't have a fixed high roof.
We discussed how you may consider the interior width of your vehicle, but your preferred exterior width may be determined by where you intend to drive the van. For instance, I was not an overly confident driver. Therefore, I favoured any van that had a smaller width that felt more 'car-like'. This was particularly important to me, as I knew my van would be predominantly driven along small, Scottish single track roads.
When choosing the length of your vehicle, you may want to ask yourself whether it is important that you are able to fit into a standard parking space.
Roof Space
You will consider the van's exterior dimensions and interior load space… But have you considered the space available on your roof? This will eventually determine the number of solar panels you can add, how many vents or skylights can be installed and then, if you are lucky enough to still have space, possibly even some decking to enjoy your views.
Shape of the Van
The overall load shape is another consideration before choosing the perfect van for your conversion. Some vehicles' load frames are boxier, whilst others have more of a curve. Depending on your craftsmanship, the more (or as close to) straight lines and 90-degree angles that your van has, the fewer complications you'll likely face during the building process.
Van Usage
Where are you envisioning your van adventures to be? The difference between a weekend van and a full-time home is vast. This may significantly impact your choice of van, especially the size. Are you hoping to go quite literally off-the-beaten-track? Perhaps you should check out 4×4 van options too.
Windows
Before you consider any van, it may be worth knowing whether you would prefer to have any extra windows on the vehicle. Some van lifers prefer to have quite a few for natural light; whilst others try to remain stealthy by keeping the exterior as basic, and as much like the common white van as possible. This article will help you to decide whether windows on your campervan are right for you.
Air Conditioning
Where are you planning to take your van conversion? If the answer is Europe, and possibly beyond, then you may want to consider a panel van with air conditioning pre-installed. It's not cheap to retrofit air conditioning, so check before you buy or be prepared to pay a hefty figure.
Read Also: The Best Van Life Internet Setup
The Best
Small Vans

to Convert into MicroCampers & Campervans

If you are looking for something extra small to drive on the roads, then converting a micro-camper may be the better option for you. Perhaps you are simply looking for the occasional weekend getaway vehicle?

Micro-Campers are discreet, easy to drive and can also be used as an everyday vehicle. Of course, you won't be able to stand up inside one of these, but there are plenty of options when considering how to furnish the living area inside. It would be possible to accommodate 1-2 people in such a van. They are only the best vans to turn into campers if the small size would be of a benefit to you financially, or physically on the road.

Some examples of small vans would include the Citroen Berlingo, Ford Connect, Volkswagen Caddy, Toyota Proace, Citroen Dispatch, Mercedes-Benz Vito and a Mercedes-Benz Citan.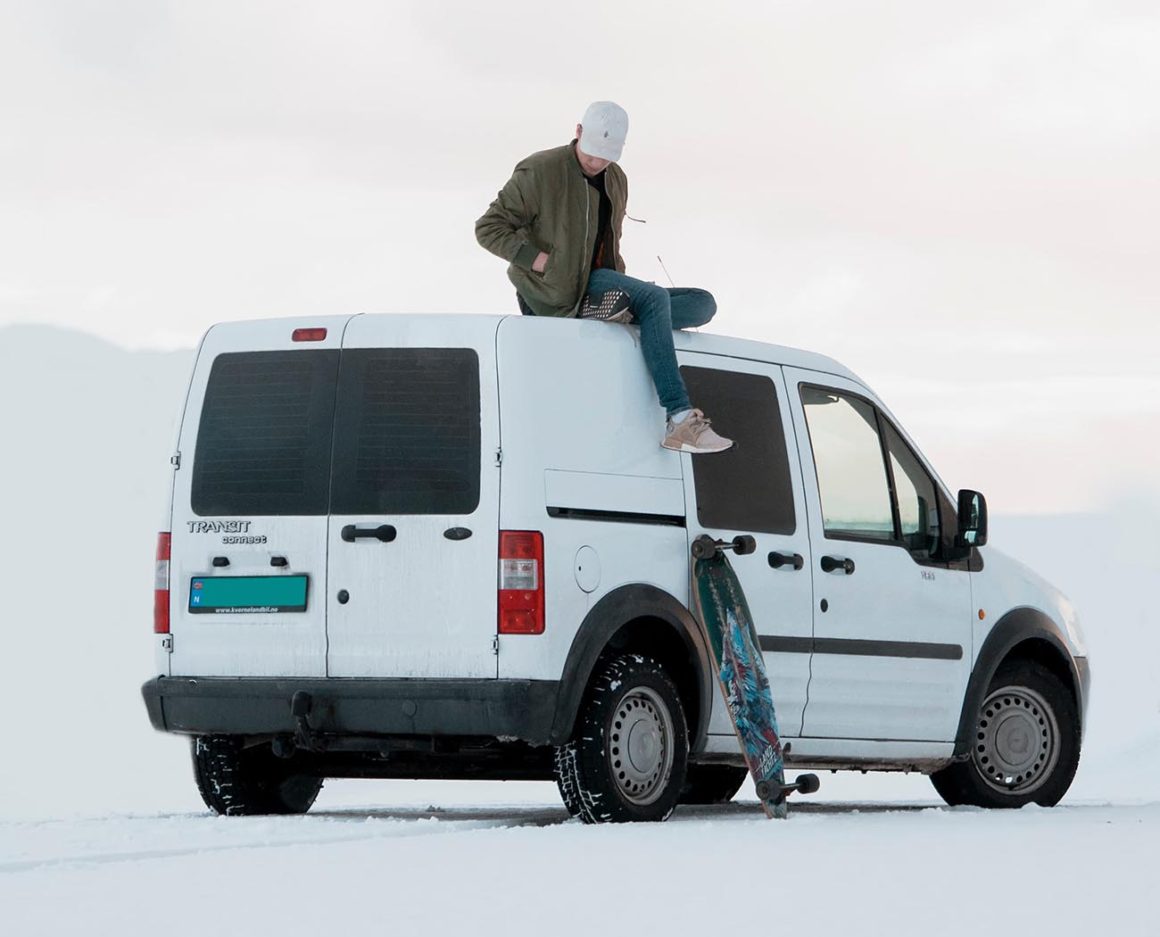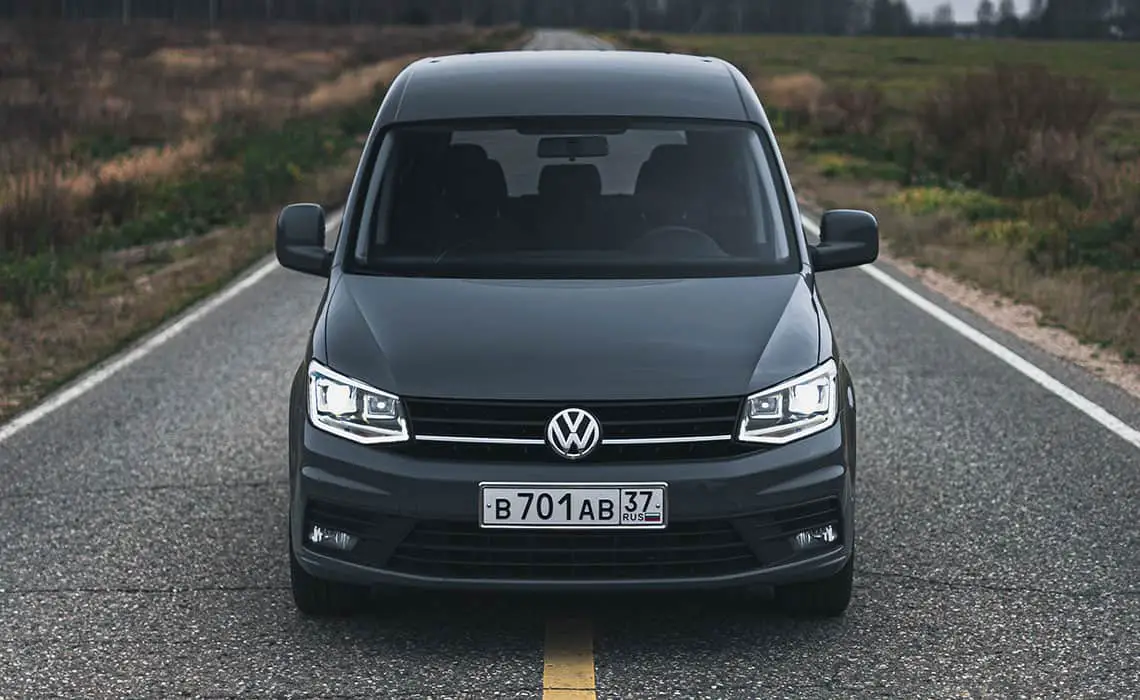 The Best
Medium Vans

for Nervous Drivers and Single Track Roads

If you've established that you'd like to stand up in your panel van, have ample room but still be able to squeeze into a standard parking space, then the following vans may interest you.

Most medium vans are either short wheelbase or medium wheelbase. A high roof is recommended on all of these mentioned wheelbase as it's important that you have space to stand inside.

Unless you are buying a new vehicle, it's very common to be purchasing a used panel van that was originally used by tradespeople such as delivery drivers, emergency drivers and those in construction.
Volkswagen Transporter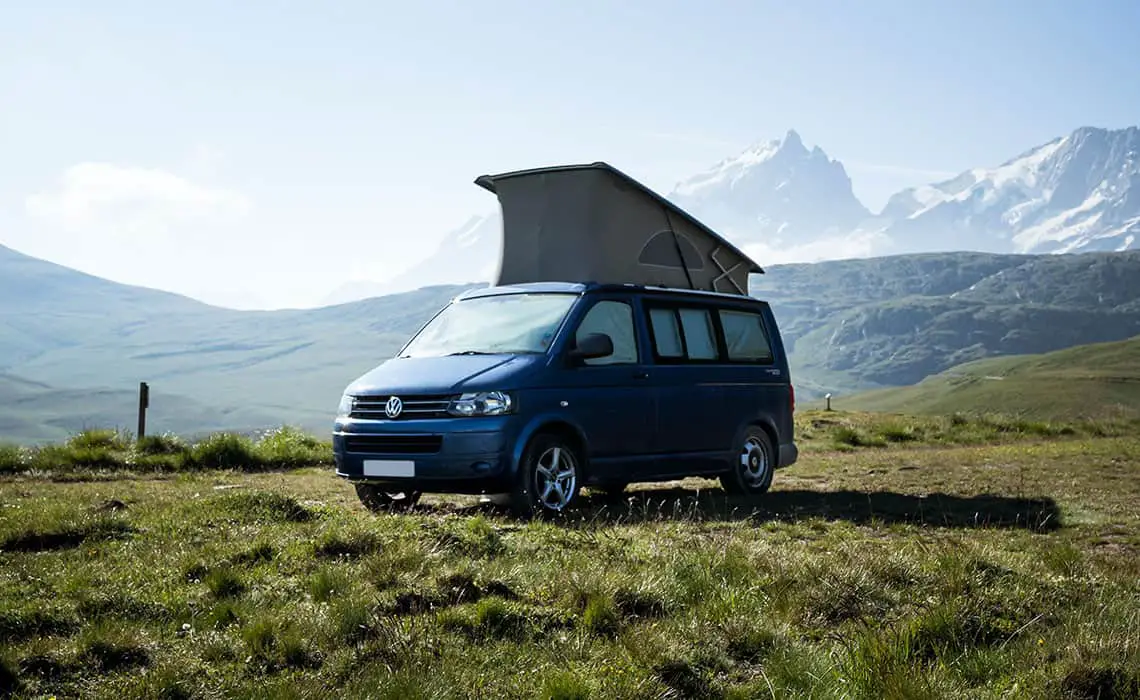 For their noticeably higher price tag, typically only a VW fan would be interested in buying a Transporter. There is a fairly large array of Volkswagen Transporters to choose from between age ranges, mileage, roof height and the option of four-wheeled drive. Being a well sought after vehicle, Volkswagen Transporter's hold their resale value better than most other vans.
Ford Transit Custom
Ford Transit Customs are fairly common on the streets of the UK, with some of those being van conversions. If you are scrolling online through van build inspiration, you will not see a huge number of these being shown off as van conversions.
Renault Trafic, Vauxhall Vivaro & Nissan Primastar
Renault Trafics, Vauxhall Vivaros and Nissan Primastars are perfectly suited to those looking for a medium-sized, easy-to-drive, economical van. They are also fairly common. This means that gaining inspiration, finding parts and breaking down shouldn't give you too much headache, especially in Europe.
Any of these three vehicles are often referred to as a 'TVP'. This abbreviation stands for 'Trafic', 'Vivaro' and 'Primastar'. They're often grouped together in conversation, as all three have the same engine and bodywork; just a different badge.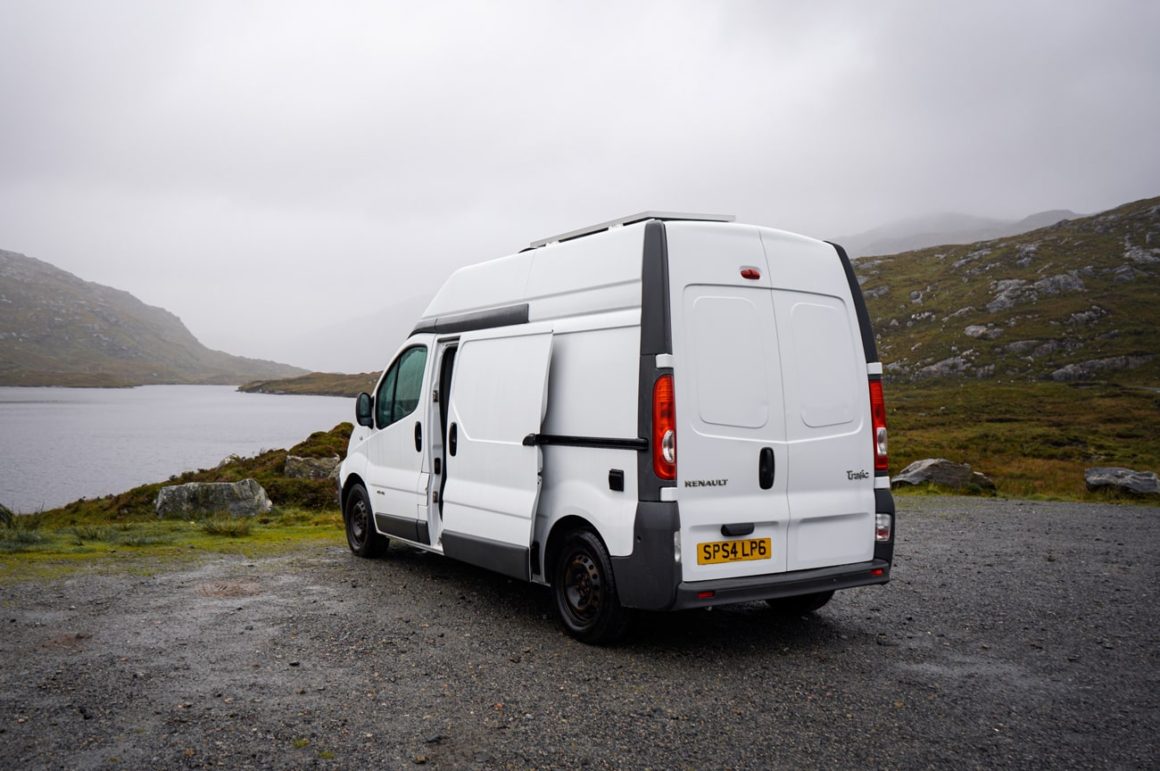 There are many different campervans on the road with either a Trafic, Vivaro or Primastar as their base vehicle. Many people drive the lower roof version so that they aren't obstructed by barriers. Similarly, some have a pop-top installed so they can enjoy the advantage of having a low roof whilst still being able to stretch their legs. Renault, Vauxhall and Nissan also offer a high roof model, though this shape is not as common. It's quite rare to find on the market.
See Also: The Full Van Conversion Cost Breakdown
The Best
Large

Vans for Couples, Heavy Packers and Full-Timers

If you are looking for a larger van, the sizes can still vary between medium wheelbase (MWB) to an extra-long wheelbase (XLWB). Would you like to know the specifics? This van size guide has all of the dimensions listed for you to compare with ease.
Mercedes-Benz Sprinter
The Mercedes Sprinter is one of the most popular vans to turn into campers. They receive a lot of attention from a widespread community of Sprinter owners on social media. As a result, online inspiration and how-to guides for Sprinter van conversions are in an abundance. This is also an advantage if you'd be looking to purchase anything made to fit the vehicle, such as front seat swivels and fitted insect curtains for the doors.
The obvious disadvantage of converting a Sprinter is that they tend to have an overall higher cost initially, and then of upkeep. Another point that was mentioned earlier is that the older models can rust.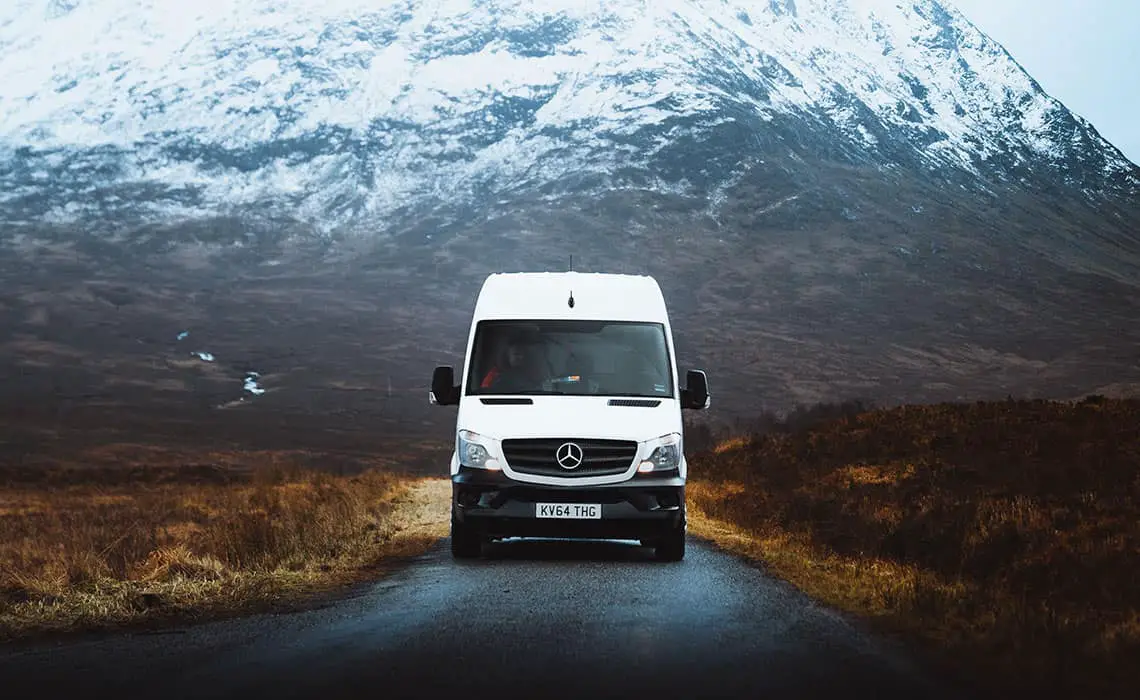 Sprinters are a great option for anyone looking for extra space, whether they are a travelling couple, have kids or need plenty of storage. These vans are tough, durable, normally reliable and can be very long-lasting.
Volkswagen Crafter
These vans are very similar to Mercedes Sprinters; they have the same body, but a slightly different engine. As they are built by a trustworthy manufacturer, Volkswagen Crafters are also a very safe choice for your van build.
Ford Transit
As a true British classic, Ford Transits are very common in the United Kingdom. Therefore, if anything breaks down it shouldn't be an issue to find cheap part replacements.
On the other hand, you may want to steer away from the older models. These may be cheap, but they can become rusty, and noisy with the vibrations of the road.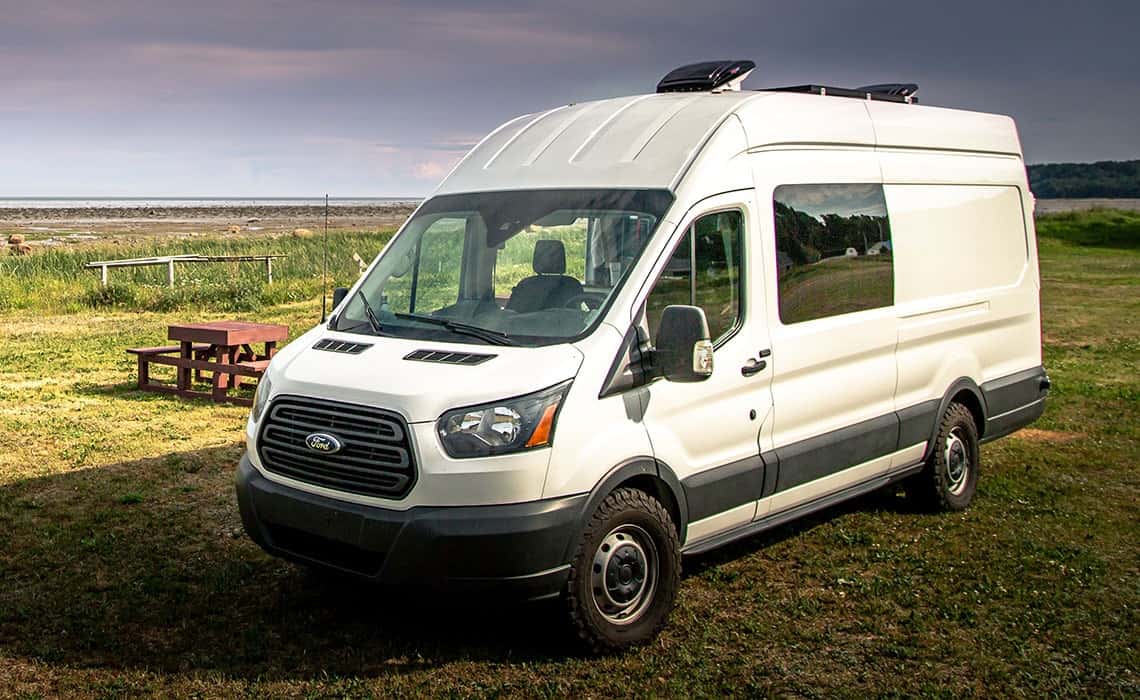 Iveco Daily
The Iveco Daily is a van that is often chosen by those looking to have a very large, and roomy campervan. They have heavier than normal payloads, and one of the longest load lengths. This may be music to the ears of those looking to convert the vehicle into a race van.
Fiat Ducato
From personal experience, one of the most difficult stages of the build process is panelling the inside walls and ceiling of your van. Do yourself a favour, and begin with the least curvy and more 'boxy' shaped van. Fiat Ducato's are sought after in the van build community for their square shape, inside and out. If this space is utilised correctly, then the box-like shape will reward owners with more storage space. Fiat Ducato's are a great choice for a campervan conversion!
Citroen Relay
The Citroen Relay is also a great choice for those looking for extra headspace. They are sturdy, reliable and ready!
Other
Some panel vans that are not as commonly bought to convert include the Vauxhall Movano, Renault Master, and the Peugeot Boxer.
Read More: How Long Does It Take To Do A Van Conversion?
My Choice of Panel Van to Turn into a Camper
I am not the most confident driver! Consequently, my priority was finding something petite to drive. This would also benefit me, as my van conversion would predominantly be on tight and windy Scottish roads whilst staying in smaller laybys overnight and parking spots. With the intention of living in the van full-time, I preferred to find one with a permanent high roof. These were my wishes which resulted in me purchasing a 2014 LWB Renault Trafic with a high roof.
I don't mean to scare you, but choosing the best van to turn into your camper is both the most expensive part of your build and the most crucial. Once you've kitted that bad boy out, you're stuck with their pros and cons! This decision is crucial.
Take some time out to research. Don't let the car salesman rush you. And… Be prepared to watch many, many come and go before you have a chance to even decide. It took me 2-3 months to find my van. This is not a process that should be rushed.
Read More: Buying a Van for a Camper Conversion (A Beginner's Guide)
Let's go!
@katie.maree
Would you like to keep this guide somewhere safe? Pin the image below.