Are you planning the NC500 Road Trip? There are an ever-growing number of articles, guides, and itineraries on the matter, but funnily enough, the majority of those have been written by authors who do not live anywhere near the 500 miles. And whilst this blog was not intended to detract from their efforts; it should provide you with a more authentic local perspective on the realities of driving Scotland's North Coast 500. After all, is it too Braveheart to want our story to be told by a Highlander?
And anyway, I may not be able to help you out with the local language (as I often struggle with that myself)… Though I am certain that this read has even more banter along the way. We Scots pride ourselves on our sarcastic, but witty, sense of humour.
Running out of time? Pin this article for later.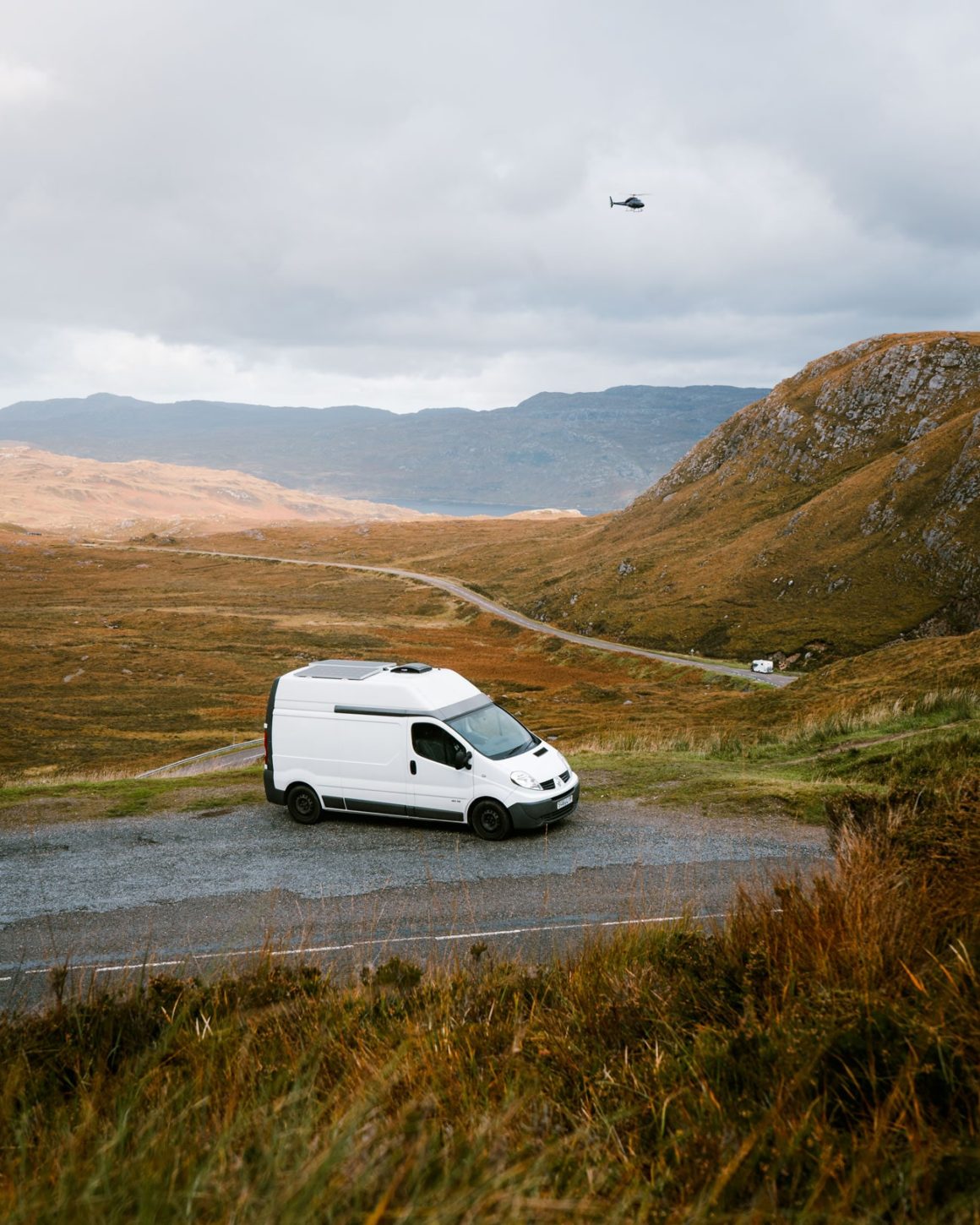 NC500 Road Trip Guide (Introduction)
The thing is, these coastal roads have been here for decades-upon-decades with most tourists venturing only as far as our cities; Glasgow, Edinburgh, or Inverness for the most curious. So in more recent years, the Scottish Tourism Board launched the 'North Coast 500' as we know it today. This was an attempt to shine a light on what Bonnie Scotland's northern coastlines have to offer. The NC500 Road Trip was praised in media articles and mentioned alongside some of the other more famous and best coastal routes in the world. The North Coast 500 has also often been described as "Scotland's Route 66".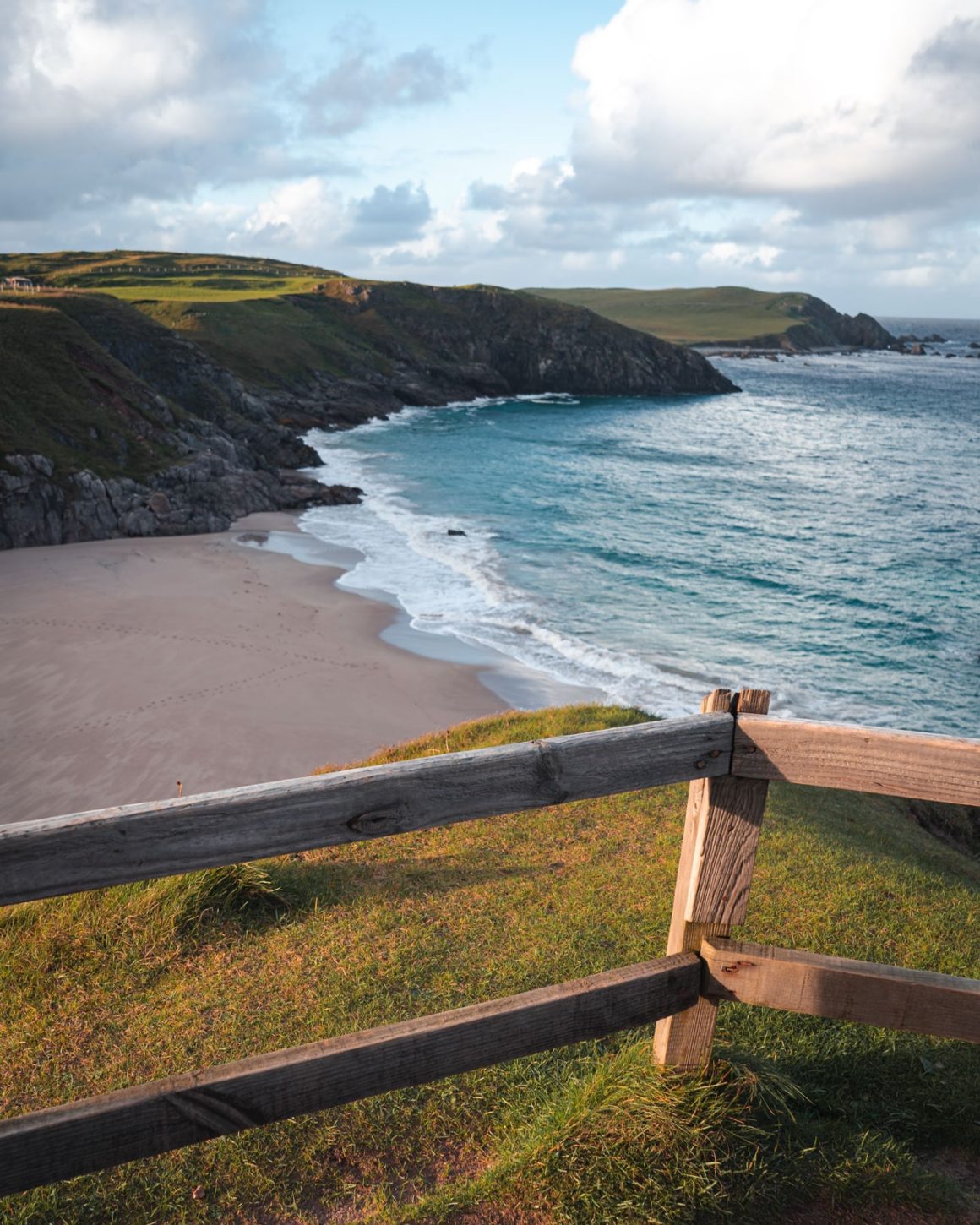 Scotland's tourism scene has also progressed as a result of many popular TV series and films featuring our Scottish Highlands. Actually… You should binge a few before you come! To name a few, there is Outlander, Game of Thrones, Harry Potter and one of James Bond's more recent movies, Skyfall.
The Official North Coast 500 Route
Scotland's official NC500 road trip links just over 500 miles of awe-inspiring coastal views, tough mountains, remote fishing villages, and believe it or not, a number of white sandy beaches with some clear, turquoise-blue waters. This journey is signposted with fairly large, brown tourist road signs around the Scottish Highlands.
This is not to say that everybody travels along the exact same roads. The beauty of every Scottish Highland adventure is that there is no set itinerary and the interpretation of the route is always up for grabs. Every individual or group has the freedom to decide how and where to spend their time and which additional 'scenic route' to embark upon along the way.
Press the button on the top left of the map to reveal a list of each North Coast 500 section. Tick and untick the layers to hide or isolate segments for easier viewing.
Inverness to John O'Groats
Approximately 121 miles (195 kilometres).
The first stretch of your NC500 road trip is an easy coastal drive that starts flat and morphs into a steep-sided winding road. This segment sees many road-trippers pass through quickly as it's often regarded as the 'less-exciting' drive of the North Coast 500. Although, the views over the North Sea can be a real joy on a clear and sunny day, especially once you've passed Dunrobin Castle.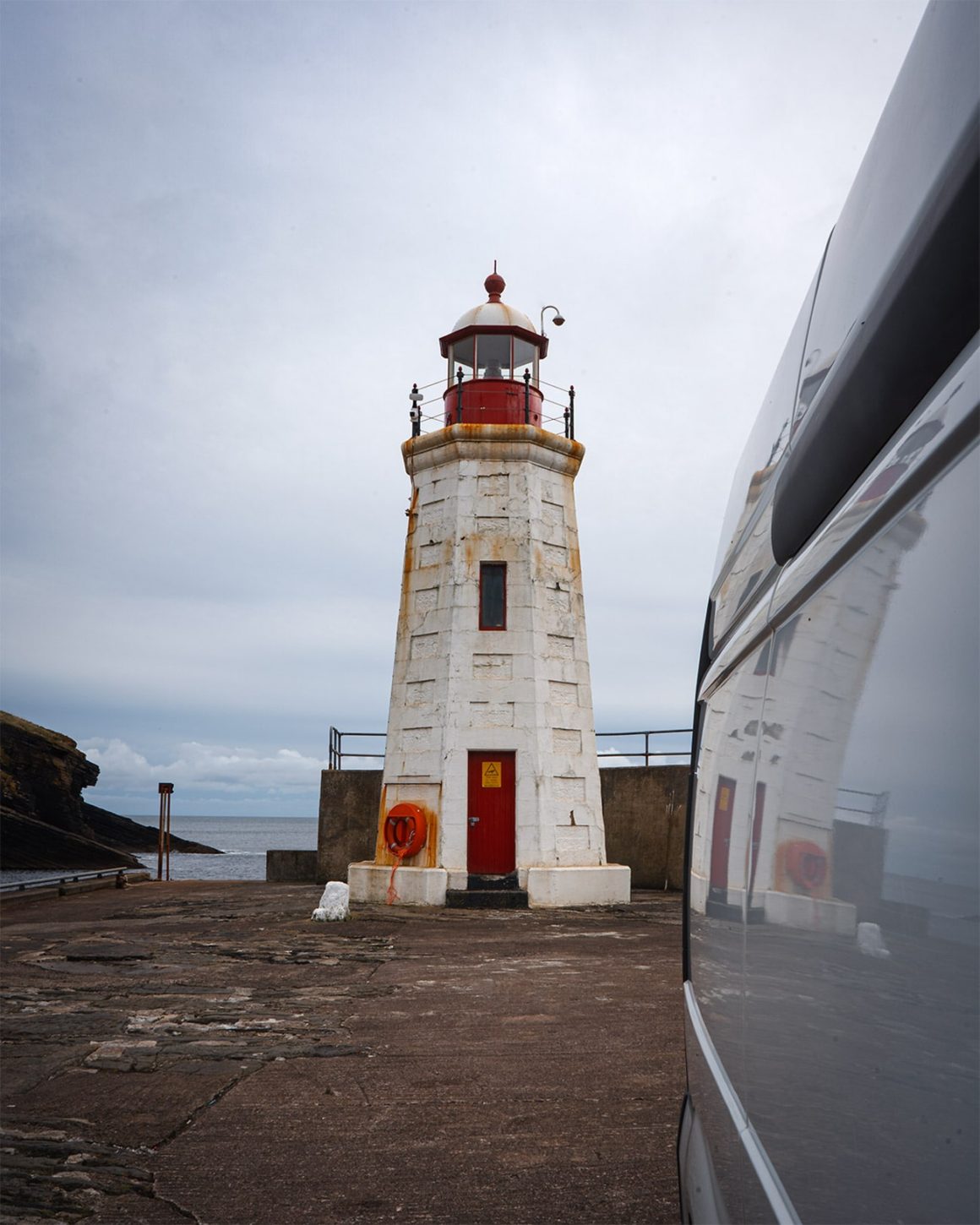 SEE: The BEST Things To Do In Inverness
John O'Groats to Durness
Approximately 90 miles (145 kilometres).
From the iconic John O'Groats signpost to the most north-westerly settlement, this drive is marvellous! Plus, this part of the North Coast 500 road trip consists of some of Europe's best waves for surfing, as well as the well-photographed spot, Ard Neackie and the most northerly point on the British Mainland, Dunnet Head. Also, don't forget to stock up at Thurso because it's the last town with supermarkets and bigger petrol stations until Ullapool.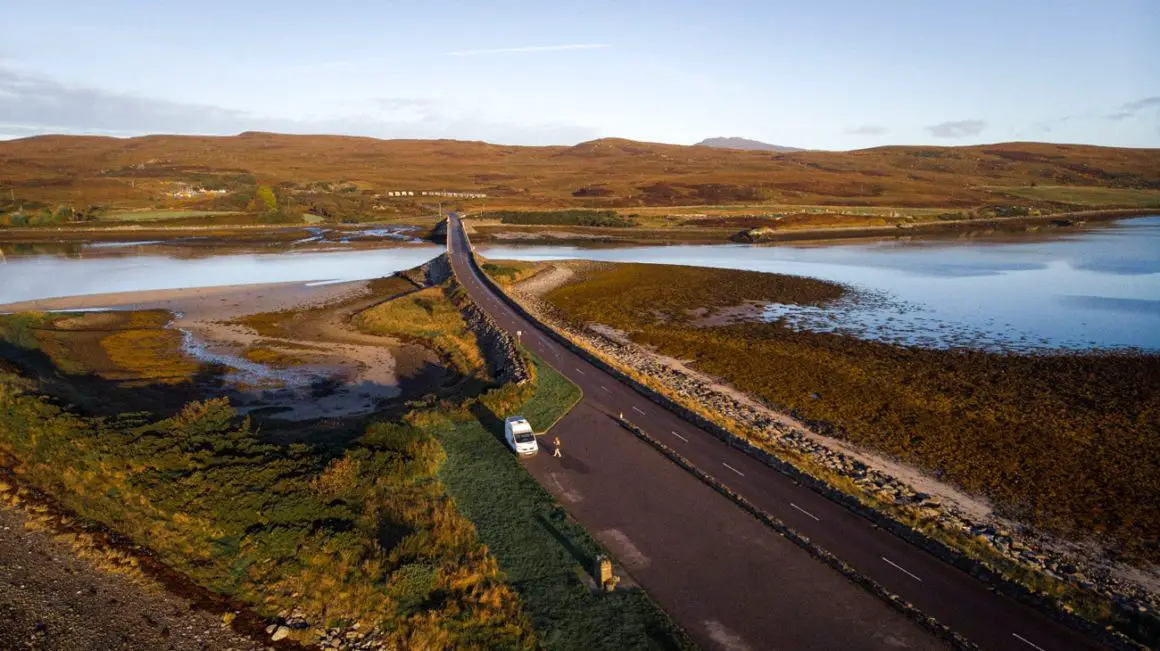 Durness to Ullapool
Approximately 94 miles (151 kilometres).
As you leave the harsh coastline of the north behind; the mountains welcome you to a new, more remote chapter of your NC500 road trip. The change in elevations along the A838 will bring excitement as it's an introduction of what's to come on the west coast of Scotland.
Perhaps, you'd like to make a worthwhile detour from Rhiconich to explore Oldshoremore, Shegra Beach or Sandwood Bay Beach? Otherwise, follow the undulating countryside to our award-winning Kylesku Bridge.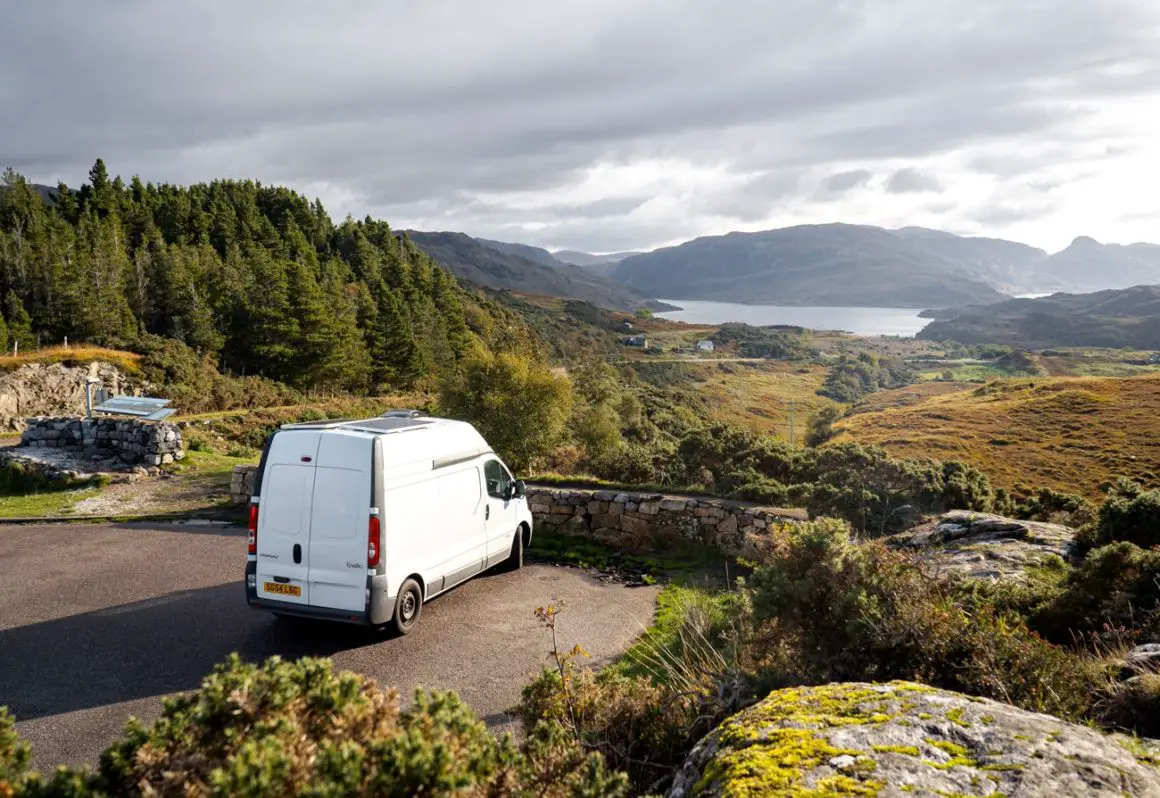 And there's more… The A894 becomes the A837 just before Ardvreck Castle. If you don't already have your camera to hand, don't wait any longer!
Ullapool to Shieldaig
Approximately 92 miles (148 kilometres).
The forests return after you've admired the reflections of Loch Broom. You'll have to watch out for breathtaking viewpoints and laybys because if not, you'll regret that you didn't stop to admire the views with more time. Then take your pick from a selection of glorious beaches; Gruinard, Mellon Udrigle and Firemore (to name a few); all between some quaint, faraway villages.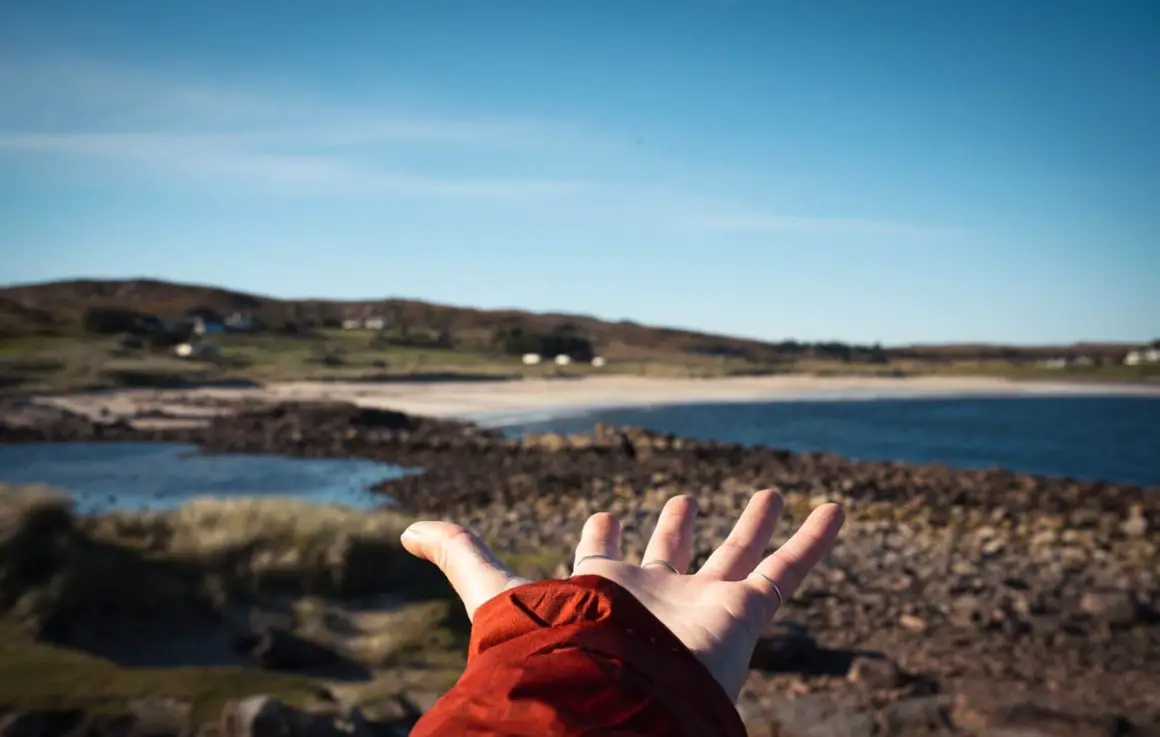 After Gairloch, Loch Maree will guide you inland towards the neck-bending mountains between Kinlochewe and Torridon. Shieldaig is the turning point where you'll decide whether to brave the most famous Scottish pass near Applecross, or to take the A896 shortcut to Tornapress.
Shieldaig to Applecross
Approximately 25 miles (40 kilometres).
From hairpin bends to long straights; bumpy single tracks to remote glens; Applecross's scenery is a display of some of Scotland's finest as views are aplenty.
Applecross to Inverness
Approximately 80 miles (129 kilometres).
The adrenaline from the Bealach Na Ba will carry you homeward bound. Head towards Achnasheen for the quickest route back to Inverness. Alternatively, add at least another hour onto your journey to pass Eilean Donan Castle and Fort Augustus, before finishing your loop of the NC500 with a drive along the banks of Loch Ness.
The Top North Coast 500 Places to Visit
Several librarys' worth of books could be written about all of the best things to do on the North Coast 500. So, with the aim of keeping this guide digestible, I have created a list of the places that you may not have heard of before, and the NC500 best stops that I believe are completely unmissable! And whilst I cannot give away all my secrets, I can still share plenty of hidden treasures.
Culloden Viaduct
If you have time to divert from the North Coast 500, then you should plan a stopover at the Glenfinnan Viaduct. Time your visit with the passing steam train to experience a truly magical, and iconic, scene of the Scottish Highlands. On the other hand, if you find yourself limited to time, then Inverness has a similar but less impressive version. This is called the Culloden Viaduct.
Whaligoe Steps
If there is any harbour not for the faint-hearted, then it's here, at the bottom of Whaligoe Steps. The journey to the end of this staircase is just as exciting as the history and beauty that you will find at the bottom.
Castle Sinclair Girnigoe
Having withstood various residencies, the remains of Castle Sinclair Girnigoe are very 'Game of Thrones'! If there are any castles that you should visit, why not make it one of our most impressive? This gem is a vantage point to the east coast. It is also amongst some interesting inlets that will have you wanting to explore even more.
Duncansby Head Stacks & Lighthouse
This is a wild part of Scotland but one that will reward you with many spectacularly, jaw-dropping views of our rugged coastline. Plan a visit to Duncansby Head to admire the lighthouse, and more famously, the Stacks of Duncansby. Keep an eye out for the puffins too!
Kylesku Bridge
Kylesku Bridge is undoubtedly a must-see on everybody's NC500 Road Trip. Although you will drive across the bridge as part of the North Coast 500 anyway, it is also recommended that you plan this as a stopover too. The architecture and the surrounding scenery are truly magnificent!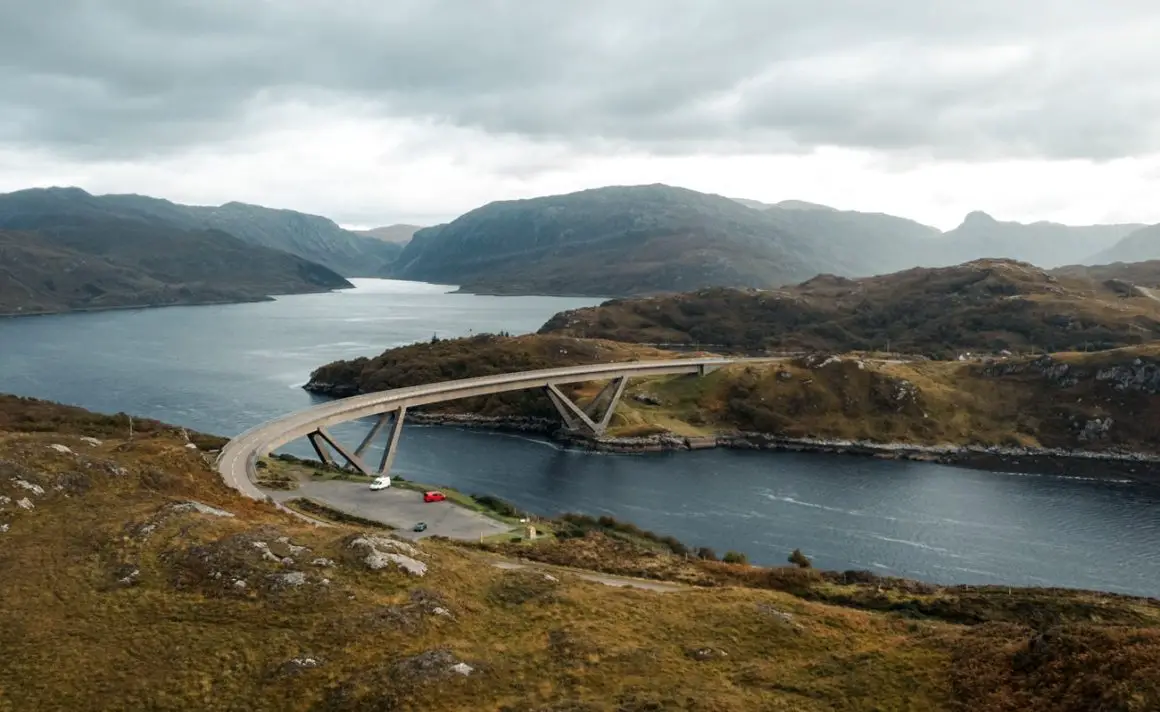 Handa Island
Were you hoping to hop on an island whilst you visited Scotland? Or, perhaps you missed the puffins at Duncansby Head? Handa Island is a great half-day trip from the North Coast 500 for birdwatchers, hikers or families looking for a small walk.
Stac Pollaidh
Have you even visited Scotland if you haven't done any hill walking? Stac Pollaidh would be my recommendation for anyone looking to climb a wee hill with the greatest rewards. We all love Pollaidh!
Wailing Widow Falls & Loch Na Gainmhich
The North Coast 500 will lead you to many impressive waterfalls. The Wailing Widow Falls is my favourite!.. But it would be an idea to bring your wellie boots for this one!
The Bones Caves
The Bones Caves are named after the ancient animal remains that geologists have excavated from the location. Unfortunately, there are no bones inside the caves today, but this spot is still worth the reasonably short hike.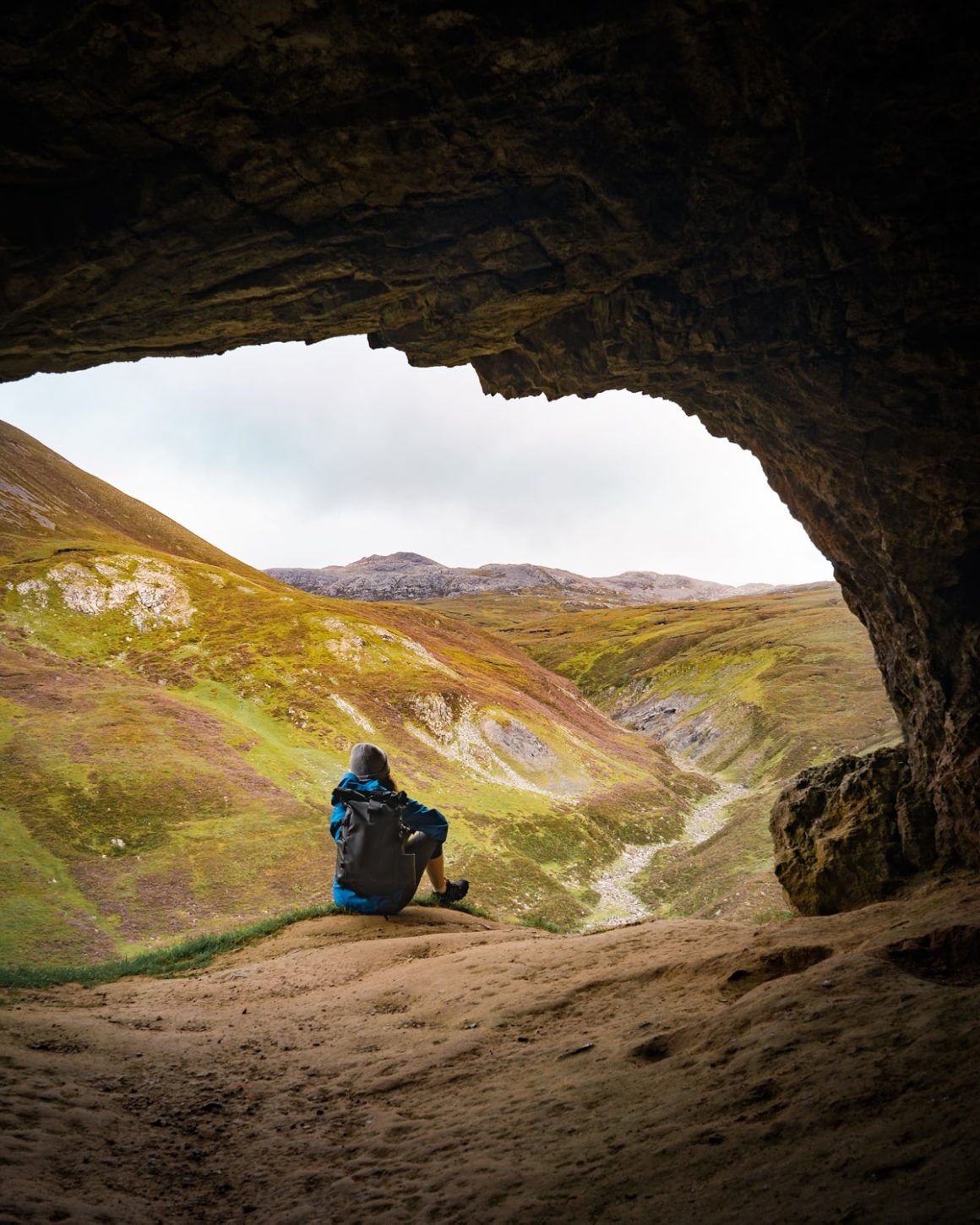 There really is something for everyone on the North Coast 500! I hope this brief list of places to visit will at least provide you with a helpful starting point whilst you begin to piece together your own itinerary. If you would like all of these places, and MANY more, conveniently pinpointed on a Google Map for you to use then look into gaining access to the Scottish Highlands & Islands Google Map Legend. This will be your best resource for road tripping the NC500 as I constantly keep it updated with newly-found park-ups, hidden gems and must-see locations. When you purchase this Google Map, you will have all my recommendations at the touch of your fingertips!
Driving the NC500 Roads
Day after day we are surrounded by traffic heading in either direction around the North Coast 500. It's our pleasure to see so many of you enjoy our country, but being a responsible traveller on the NC500 is the way to winning the locals' hearts.
The most necessary driving habits to pick up, anywhere in Scotland, involve passing places. Our single-track roads have traffic travelling in both directions but they are not wide enough for two cars. Such roads are common along the NC500, so it's worth mastering the etiquette as soon as you can. These widened sections are typically marked with a black and white sign that reads, 'Passing Place' so they are easy to spot. You should always be making a mental note of the last one you saw in case you need to reverse back.
The Art of the Passing Place
Those nearest to a passing place have the responsibility to manoeuvre their vehicle to a widened section of road. Though if the oncoming vehicle is much larger than you, please take this into consideration. If you are not comfortable reversing, then reconsider driving these roads.
If you have safely positioned your vehicle into a passing place, use your full-beam headlights to let the oncoming traffic know. Be careful not to blind the driver by doing so if you are driving during the darker hours.
If both vehicles are travelling up a steep hill, allow the driver who is heading uphill priority.
If you notice another vehicle driving closely behind you, consider letting them pass using a passing place. Take time to enjoy Scotland's scenery by allowing those right of way with the road ahead. Cyclists should also use them to let faster vehicles pass.
It's also important to note that passing places should never be used for parking, or places to pull over for more than a brief moment.
Lastly, don't be shy when giving any oncoming traffic a wee wave to acknowledge their patience, show your gratitude or as reciprocation when passing each other successfully via a passing place. This is probably going to be an hourly occurrence, so be ready.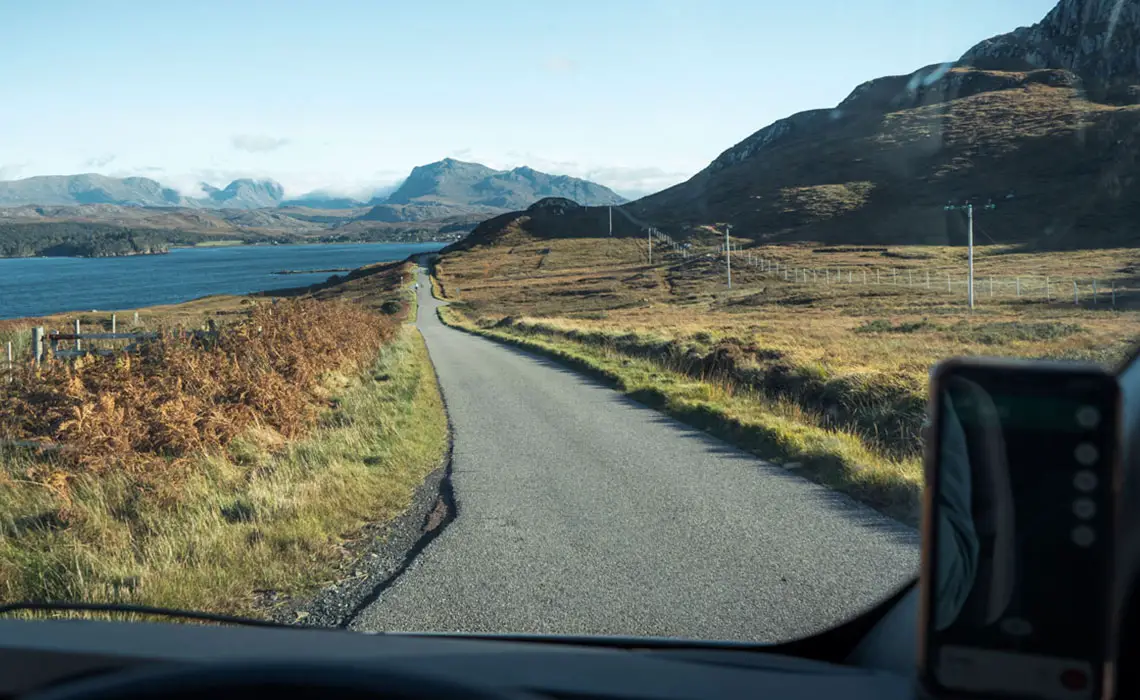 RELATED: 

Visit Lewis and Harris By Campervan (An Island Road Trip)
Booking Accommodation on the NC500
Be mindful that the NC500 road trip has rapidly increased in popularity over the last couple of years so conveniently-located accommodations sell out fast, especially during the summer months. Book your accommodation now. Seriously!
On a lighter note, the North Coast 500 is well-equipped with a diverse range of accommodation types. Some road-trippers opt for hotels, hostels, wigwams or self-catering; whilst others prefer the freedom of hiring a 4×4 vehicle with a tentbox, motorhome or van conversion. You know which I'll be recommending…
Check out this ultimate list of overnight stopovers on the NC500.
What to Pack for the NC500
Those who have experienced the North Coast 500, especially during the summer, will not let you leave without the three essentials. For a complete guide, check what to pack for the North Coast 500.
Frequently Asked Questions
How long does the North Coast 500 take?
The official NC500 Road Trip takes approximately 14 hours of non-stop driving. Therefore, it is possible to do the entire route within one day… If you are ninny, that is!
As mentioned previously, the North Coast 500 was created to showcase the beauty that the northern coastlines of Scotland have to offer. Although there are various 3 to 5-day itineraries online, I would advise against such limiting timeframes. These would only be suitable for those looking to enjoy the experience of being on the road, as opposed to exploring the various stops and additional scenic drives that the NC500 may introduce you to.
Instead, I recommend planning for 7-days (or more) on the NC500. This will give you extra days to enjoy the areas that have attracted more of your attention, as opposed to just driving by. On a more realistic note, the more days you plan for; the more likely you are to see Scotland when it's at its most beautiful, on a sunny day.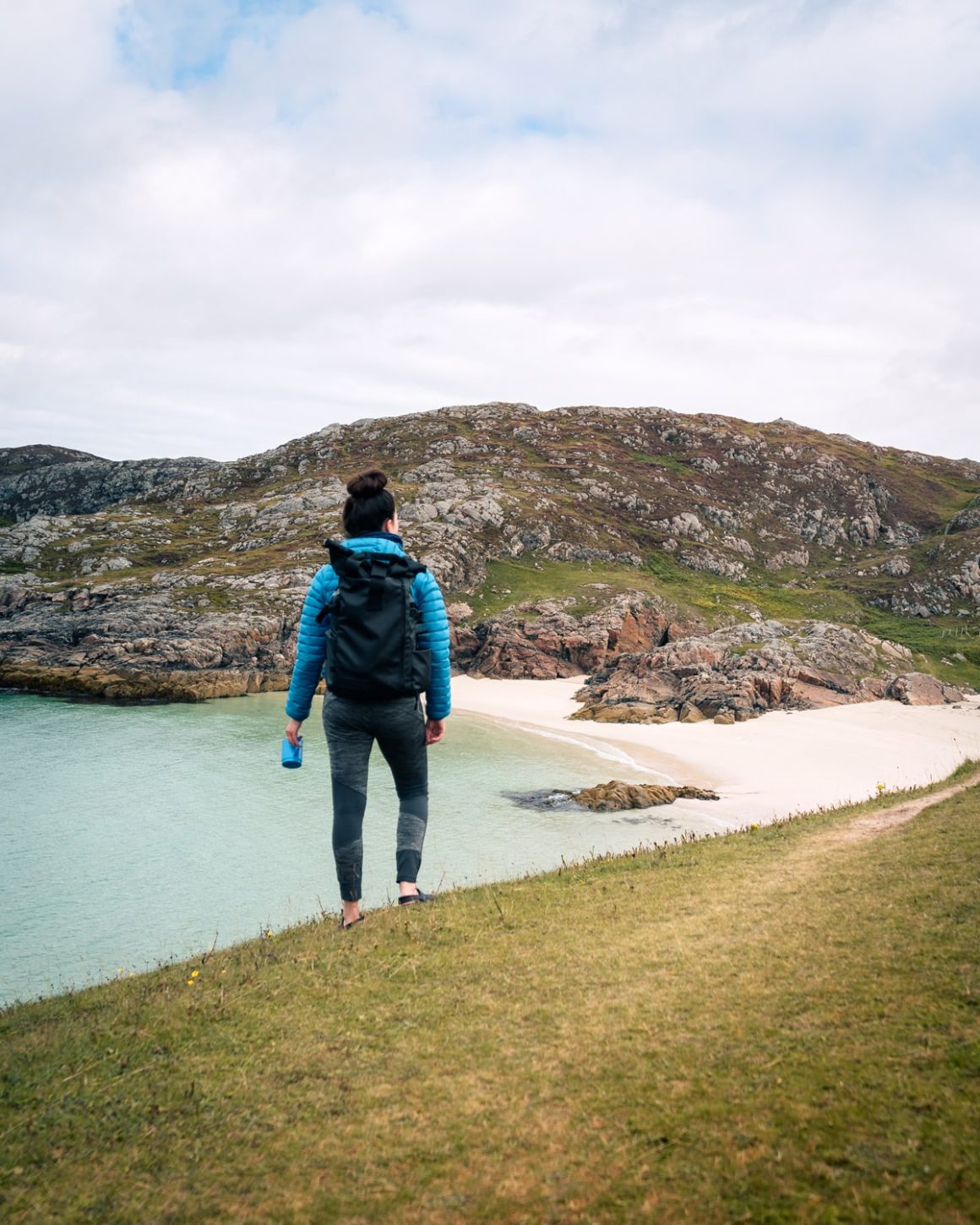 Is the NC500 free?
There is no direct admission fee or toll road charge on the North Coast 500. The NC500 can be done at your leisure in luxury, or on a budget in hostels, car-camping, responsibly wild camping or by finding overnight park-ups. It's up to you how much you spend.
Where does the North Coast 500 start and end?
The NC500 Road Trip begins and ends in Inverness, though many others join the route along the West Coast if they are driving from Loch Lomond, Fort William or Skye.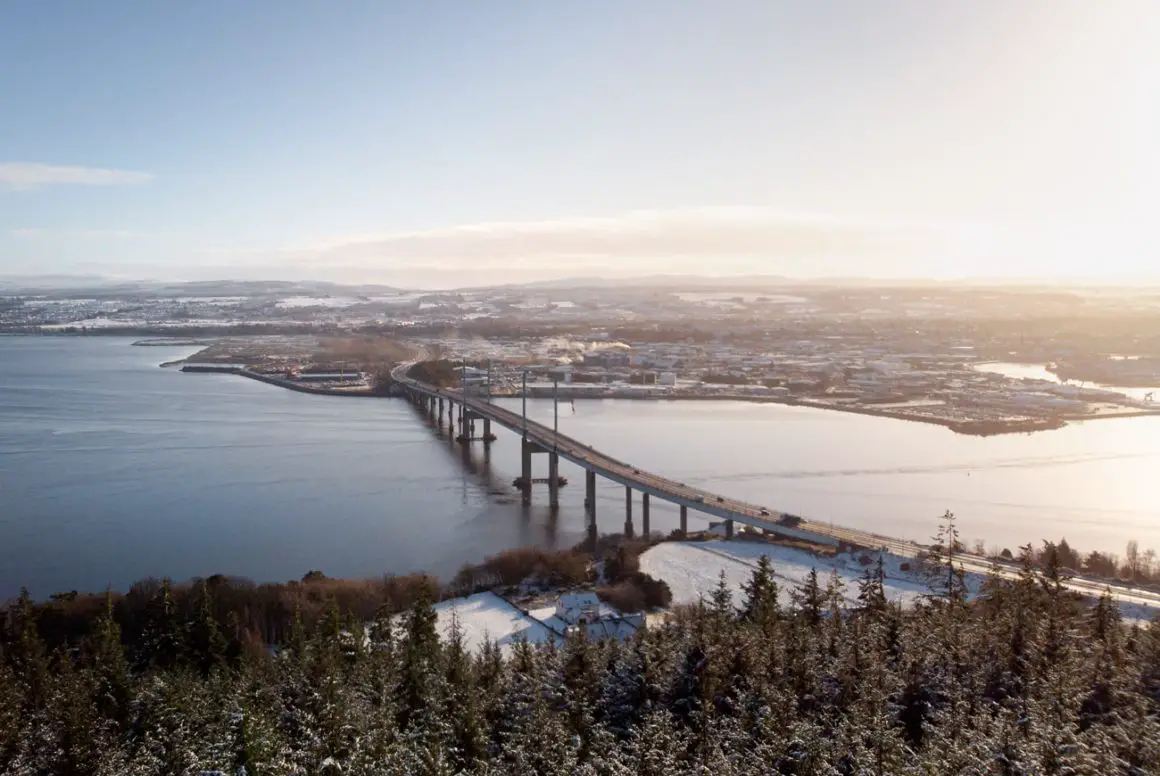 Is it better to do the NC500 clockwise or anti-clockwise?
Anti-clockwise. You could almost overgeneralise and state that the west is less tame, with more challenging roads and even more rugged terrain. Therefore… Why not save the best to last? Another point to consider would be the driver's point of view. By driving around the NC500 anti-clockwise, the coast will be best viewed from your side of the vehicle. With all that being said, either way, will leave you besotted with Scotland's charm.
When is the best time to do the North Coast 500?
The busiest time to do the North Coast 500 is between May and September. Understandably, this is because the summer brings longer days, lighter evenings, warmer temperatures, and longer school holidays.
There are two seasons in Scotland:
June and Winter.

Billy Connolly
On the contrary, the autumn and winter seasons are not to be underestimated. Yes, they can bring finger-numbing temperatures and strong winds but they also contain some magical displays of nature with bursts of seasonal colours in autumn, and white wonderlands in the winter.
You can find out more in the detailed month-by-month breakdown of the weather and events in Scotland.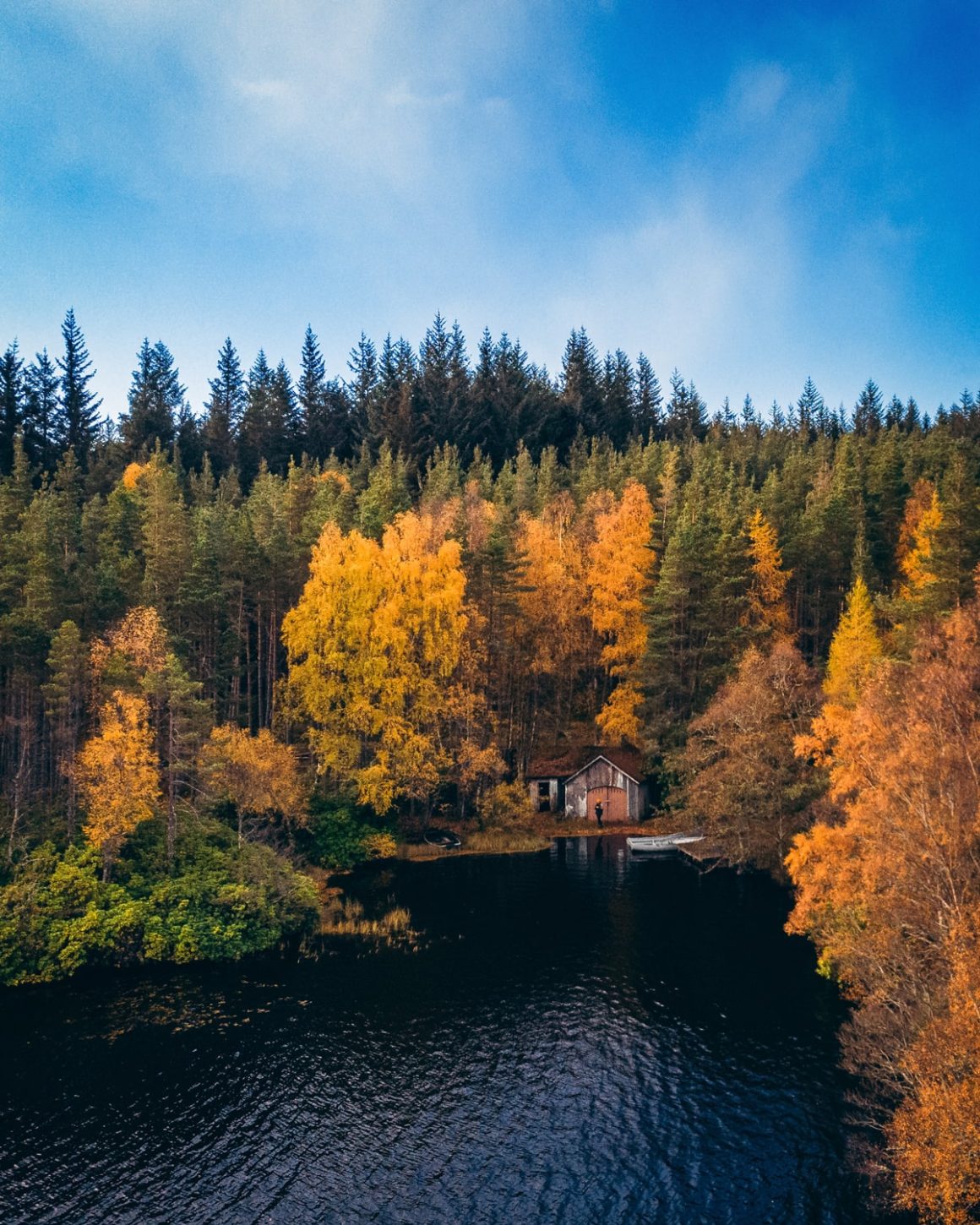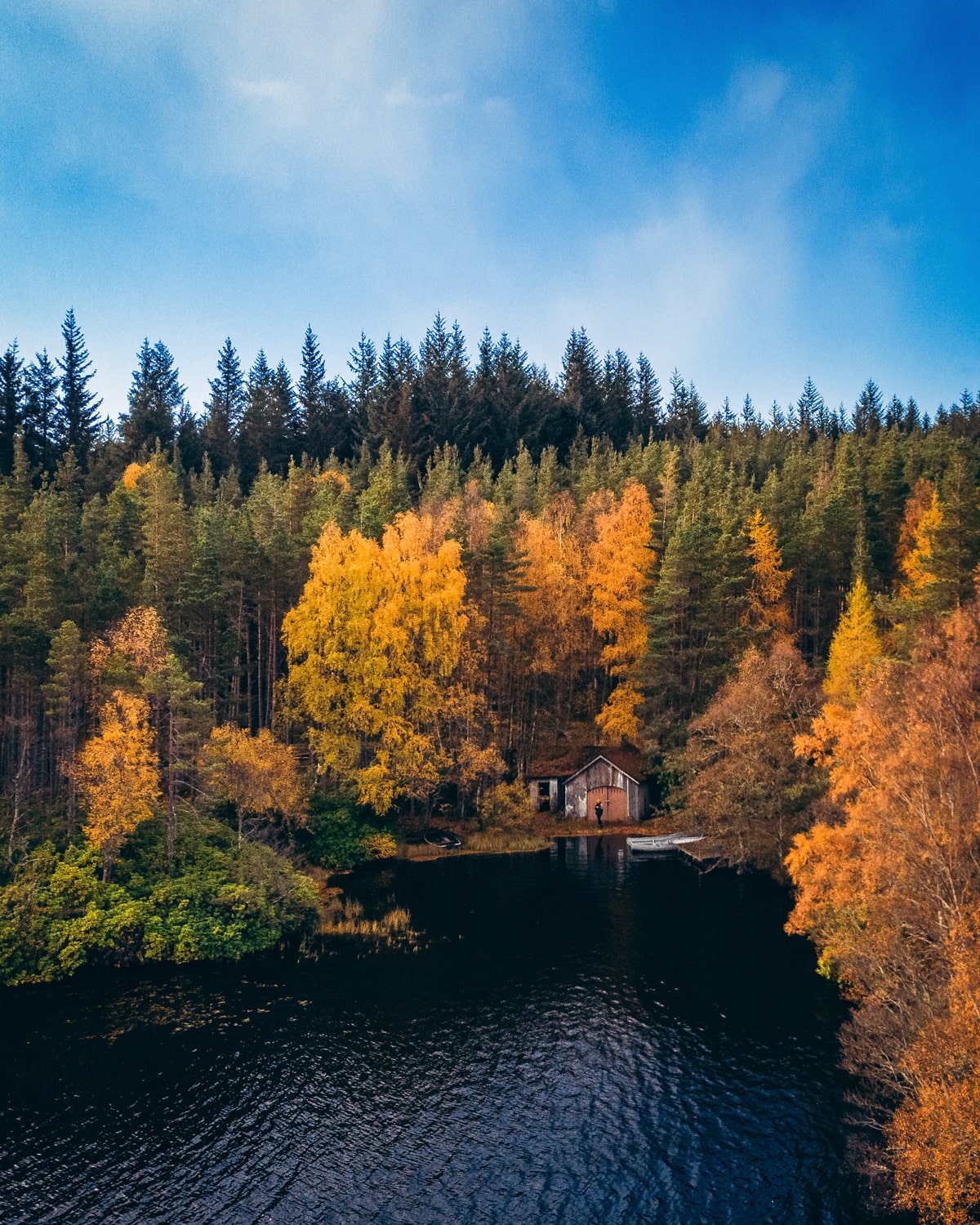 Is the NC500 signposted?
Yes! There are many brown tourist signs that direct the traffic around the North Coast 500. Besides, the route is straightforward as it runs along the coastline of North Scotland. You couldn't go too wrong if you aim to keep the sea on the same side as your vehicle as you drive around. If in doubt, follow our interactive route which has been plotted on a Google Map Legend for your convenience.
One Last Thing!…
If I could leave you with one final recommendation, it would be to never turn down a ceilidh! No matter where you've ended up, don't be afraid to step into a ring of sweaty Scots yelling 'Yee-yeahup' whilst they clap to their nearest rhythm. I swear you will have the best time being flung around in the air (like you just don't care!).
Alternatively, if you haven't had much luck finding a ceilidh, you could tune into the KatieGoes NC500 Road Trip Playlist on Spotify for some toe-tapping, knee-bouncing belters.
What's more important on a road trip than a quality playlist?
ALSO: The Best Locations for a Highland Coo Selfie
Let's go!
@katie.maree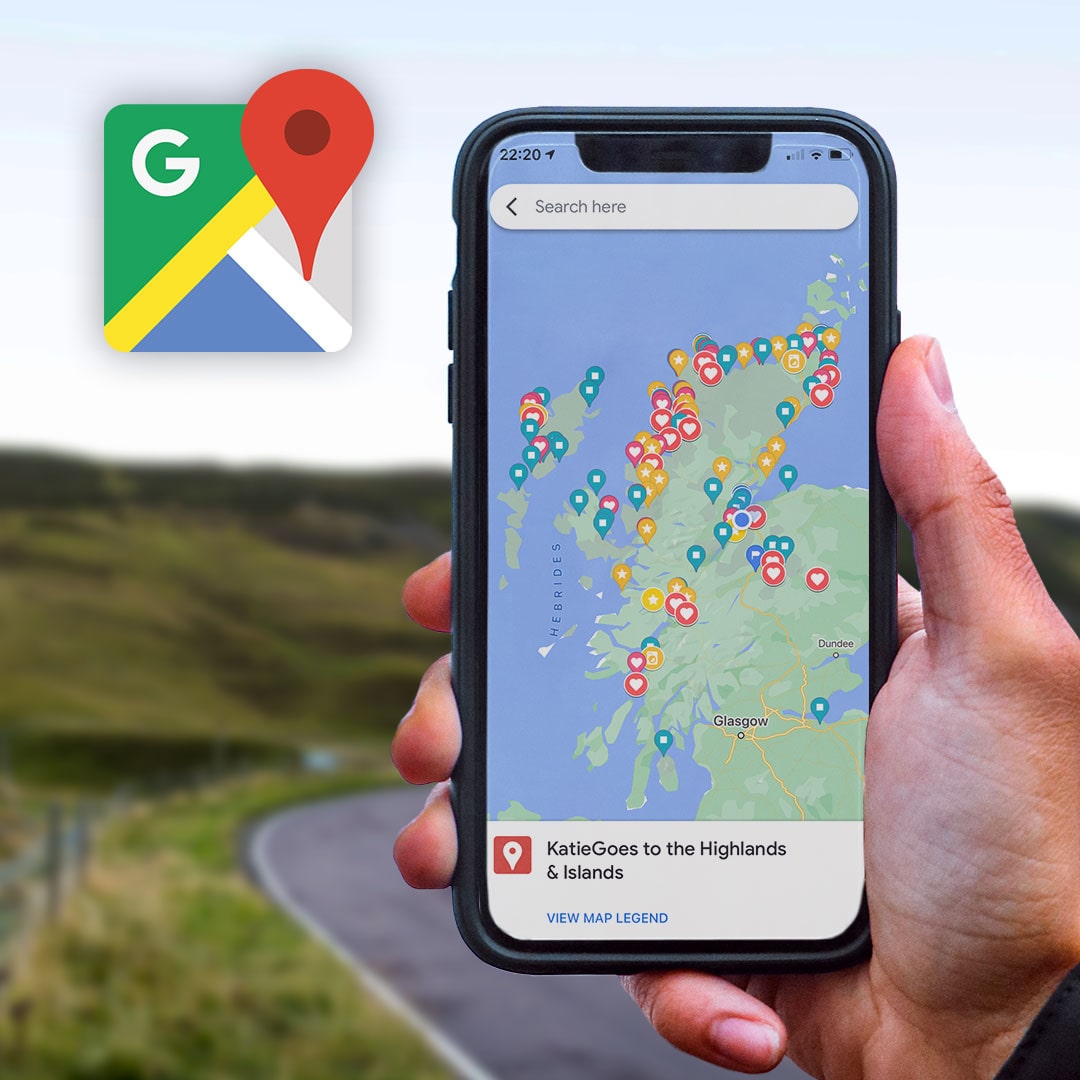 Scottish Highlands Google Map Legend
This Google Map Legend showcases 140+ need-to-know coordinates within our bonnie Scottish Highlands & Islands:
Awesome Wild Camping Park-Ups
Best Walks, Viewpoints, Beaches
Bucket List Locations
Accessible Showers & Fresh Water Taps
Relevant Links to Online Travel Guides
Save this North Coast 500 Guide…
Not have time to read the whole Scotland road trip NC500 guide? Pin this article for later.