The Kingdom of Saudi Arabia (KSA) has been closed to mass tourism until recent years, so the country still holds a mystery to most, especially those who would only travel along mainstream trails. At this time, travelling to Saudi Arabia is for the intrepid, the adventurous, the open-minded and the well-travelled.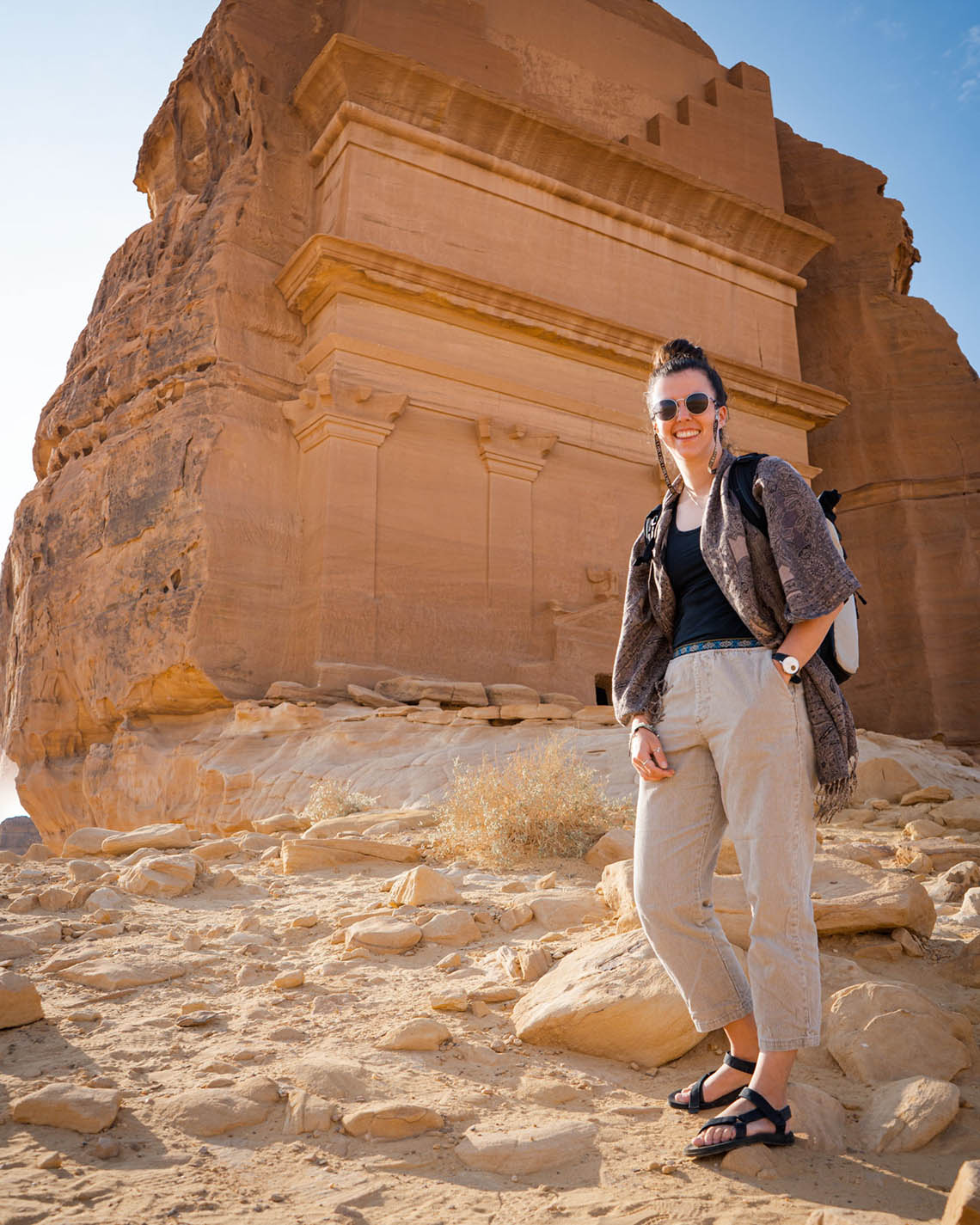 Don't have time to read this now? Pin this blog for later.
Saudi Arabia Travel Tips
Saudi Arabia is an incredibly dynamic travel destination; culturally and geographically. As the country follows many Islamic laws with a conservative mindset, there are certain traditions and customs that travellers should educate themselves regarding before they enter.
1. Dress Appropriately
Nowadays, it is no longer compulsory for females to wear abayas or headscarves in Saudi Arabia. Officially, ladies can wear whatever they choose, as long as it's modest. Most local women choose to wear an abaya; foreign ladies can dress either way. At the end of the day, it's a personal choice, but if you wear anything other than a black abaya or hijab, you will be the odd one out, perhaps even drawing attention to yourself. Otherwise, long sleeves, loose clothes and trousers that fully cover your legs would be the go-to.
With my experiences being predominantly in the Middle East, I travel with an abaya regardless. There was never a moment in Saudi Arabia that I felt compelled to cover my body with an abaya, though, I felt a little more comfortable wearing mine in the smaller towns. My headscarf was only worn when entering mosques or using the accompanying toilets.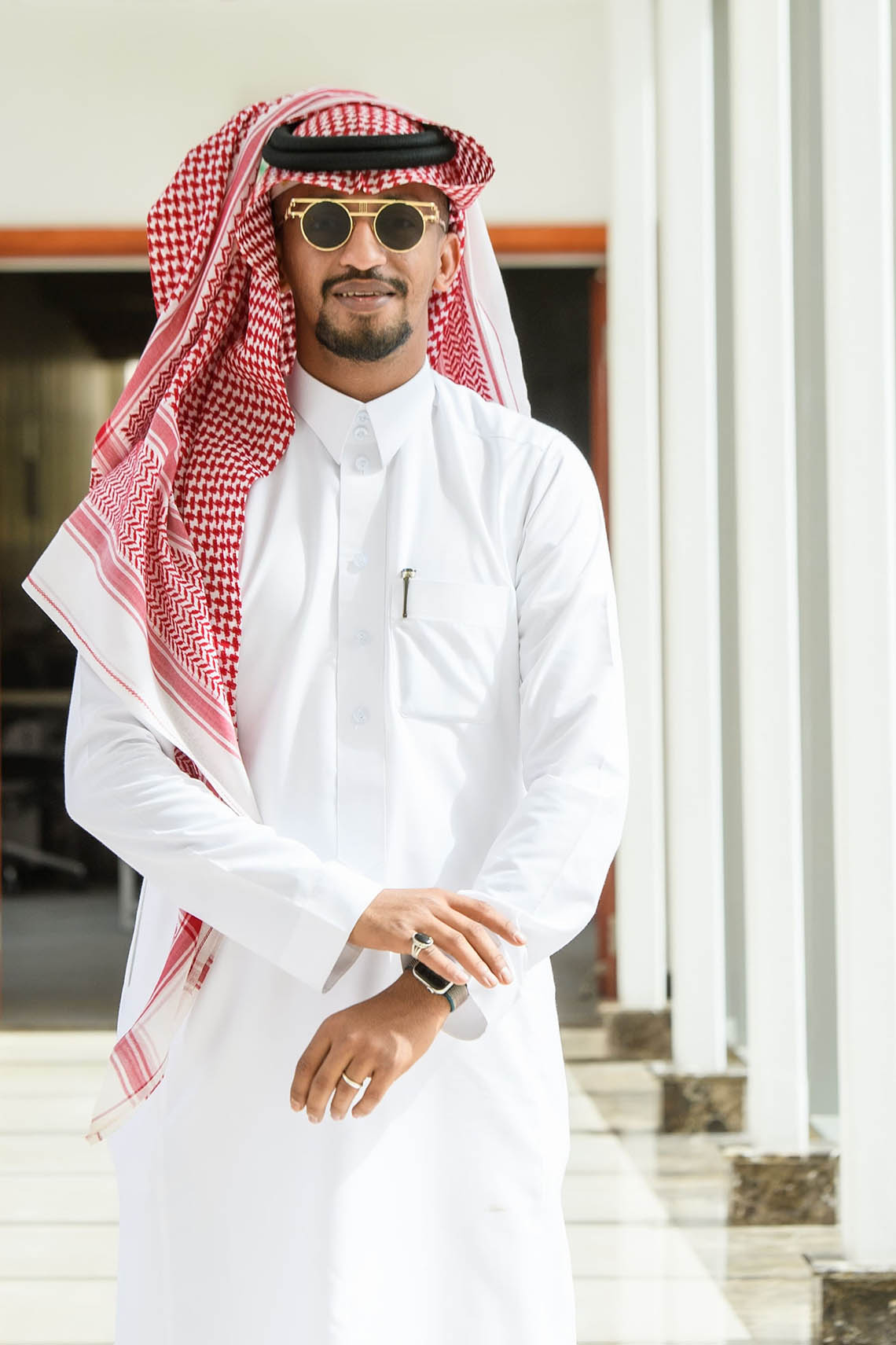 2. When to Visit Saudi Arabia
The weather is most tolerable during the cooler months between November and March. In the summer (June to August), daytime temperatures can regularly hit as high as 55 °C in the desert, making it impossible to do anything outdoors. With this extreme heat in mind, the country's population tends to come alive after sunset on any month of the year.
3. Resist Handshakes
Men should refrain from extending a handshake to a Saudi woman, as much as women should not offer a handshake to a Saudi man. Unless, of course, they initiate the exchange first. As a polite alternative, place your right hand over your heart and greet with a hello or extend your gratitude with 'Shukran'.
4. Take Precautions as a Female
The people of Saudi Arabia will treat you differently if you were a male, if you were travelling with a male or if you were to travel as a solo female. Though contrary to many preconceived stereotypes of the country, women are (predominantly) treated with great respect in Saudi Arabia. The difference is that "respect" is shown in a different fashion, compared to the west. This behaviour is easily-assumed to be restrictive in nature, and may even be interpreted as negative by many others. It's complex. In fact, the matter is one that I am not qualified to remark on; I can only speak on behalf of my perspective as a female traveller in the country.
On that account, my experience as a female travelling in Saudi Arabia was positive, overall. Because of the country's customs and religion, I felt extremely safe during the day and night. In addition, there was never any worry about pickpocketing, scams or security. Never.
On the other hand, for complete transparency, my visit to Saudi Arabia was unfortunately not without at least a few moments of harassment. Coincidently (or not), they were all from the younger generation. That being the case, I can only hope that these instances were due to a lack of education. Either way, the situations were easy to address, stop, and easy to notice, especially when they mention, 'Snapchat'. No, thanks!
5. Be Open to Hospitality
Considering Saudi Arabia was more or less closed to the international community until late 2019, as a whole, the nation mightn't appear to be overly welcoming to foreigners. On the contrary, with an extensive history of hosting passing traders, visitors will no doubt quickly be exposed to Saudi hospitality on a personal level. Embrace it! You'll frequently be served tea, coffee and plenty of the best dates in the world, Saudi Dates.
6. Don't Miss Al Ula
If there is one place you shouldn't leave Saudi Arabia without seeing, let that be the country's ancient hidden gem, Al Ula. For other destination recommendations, check out the Saudi Arabia road trip itinerary.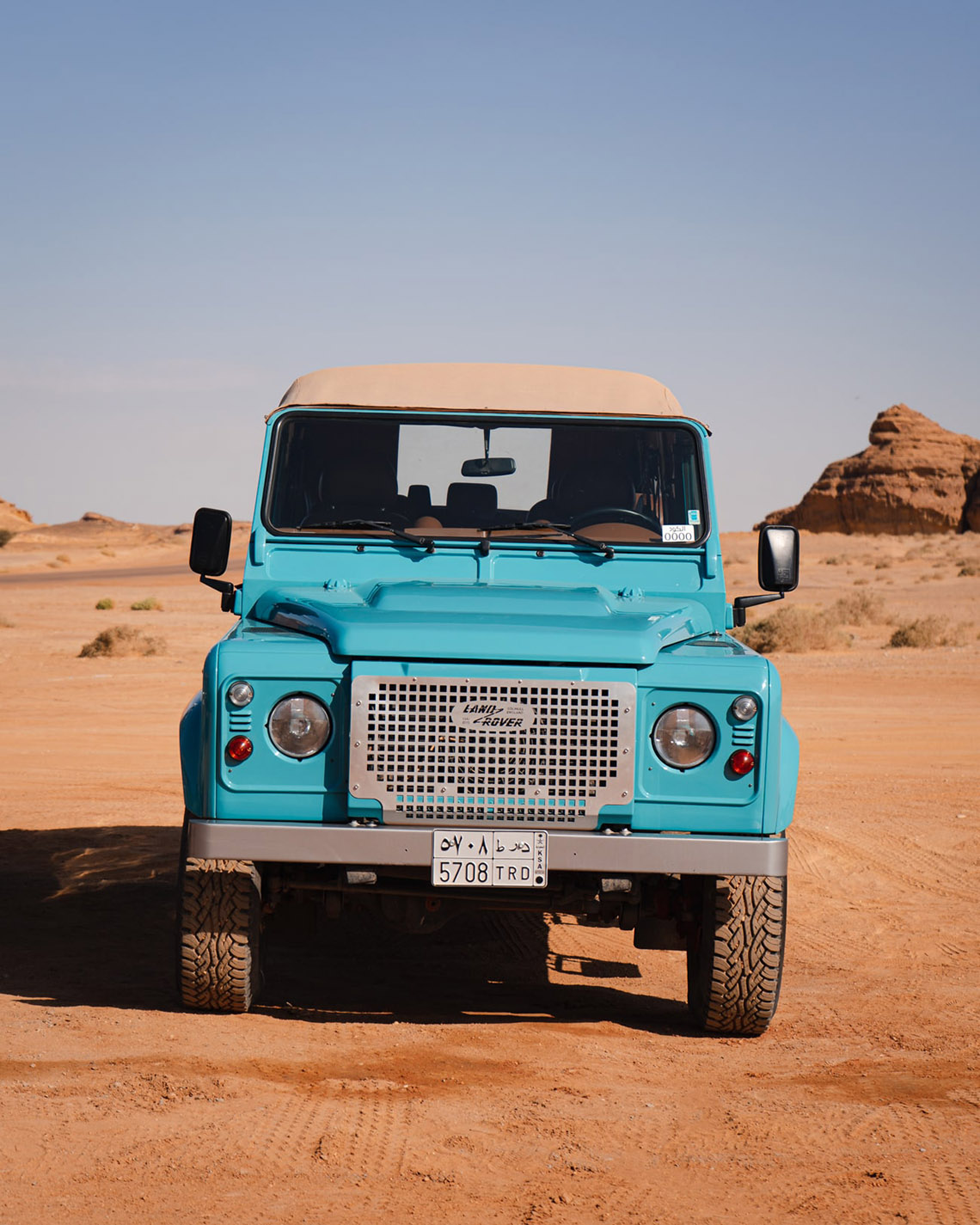 7. Mind your Gender
Saudi Arabia's population remains to be one of the world's most gender-segregated. This segregation is slowly disappearing, especially in Jeddah, Ul Ala and Jeddah. However, you'll still notice single, family and women sections in restaurants, cafes, transport and other public places.
On top of that, unmarried couples are not permitted to live together in the same household; they aren't even allowed to share the same hotel room. So, if you arrive with a group of differing genders, the hotel staff will likely ask for a marriage certificate during the check-in process. You should book separate rooms to avoid any hassle.
8. Search Privately
Like other countries in the Middle East, Saudi Arabia has blocked certain websites from regular internet users. Therefore, if you would like to access the internet as you normally do, you will need a virtual private network (VPN). Fortunately, they aren't as complicated as they sound! There are several VPNs on the market, but I personally travel with SurfShark.
9. Avoid Friday Closures
The Saudi work week begins on Sunday and ends on Thursday. Friday and Saturday are the official days of rest, but Friday is the weekly prayer day for Muslims. Therefore, this day can often resemble a Sunday in western nations as most establishments will be closed until at least 4 or 5 pm. With that being said, it will be important to factor in the closures when you schedule your car rental pick up and drop off.
10. Don't Drink Alcohol
The Kingdom of Saudi Arabia has always followed Islamic laws very strictly. It is a very conservative country and home to Mecca, which is considered to be the holiest city in Islam.
Alcohol importation, brewing, selling and consumption are currently and completely prohibited in Saudi Arabia. This includes the consumption within 5-star hotels, international compounds and any cultural or global event.
11. Choose Your Car Wisely
Ideally, you'll want a 4WD (or any vehicle higher from the ground) to truly experience the true adventure of Saudi Arabia's rugged landscapes. On the other hand, any average car will be sufficient, especially for any traveller on a budget. For example, our Toyota Corolla travelled with us from Dammam to Al Ula, Taif and back to Riyadh. The Kia Sportage allowed us to cover the desert trails from Riyadh to the 'Edge of the World' and back. For more information on driving in the country, read the Beginner's Guide to Car Rentals in Saudi Arabia.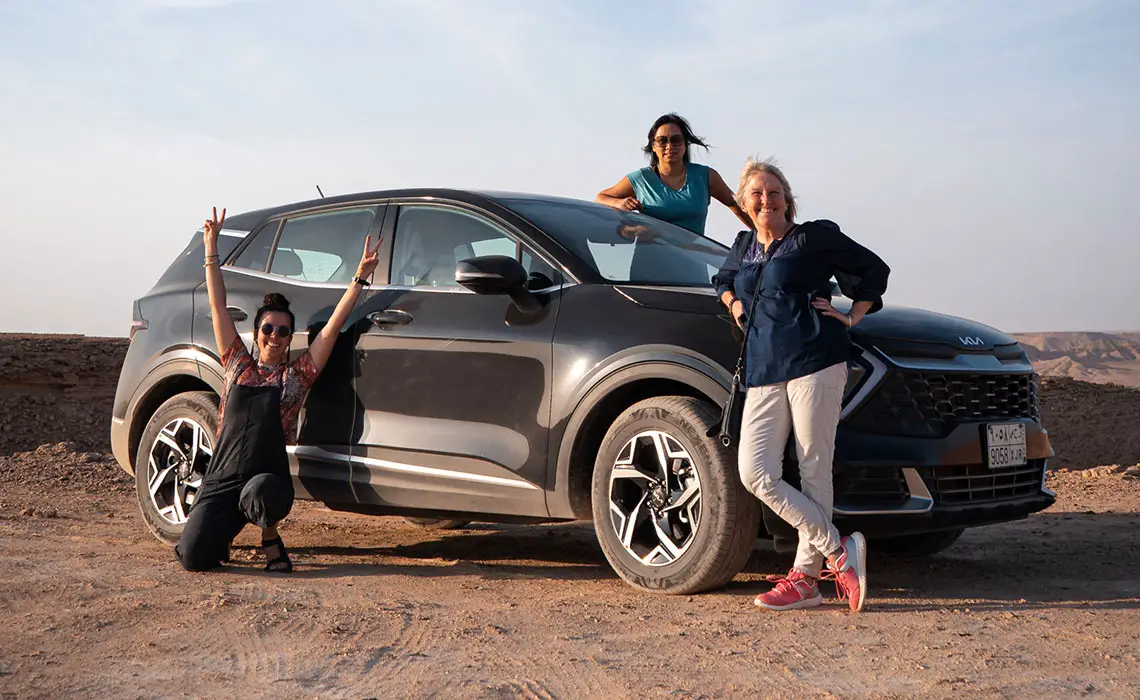 12. Travel with Insurance
Realistically, no traveller should even consider travelling anywhere without quality travel insurance from a reputable company, even if you are a full-time digital nomad! It's one of the few things you buy and hope you never have to use it. It will offer protection from many unexpected events of sudden financial strain such as accidental injury, loss of belongings or cancellations. SafetyWing provides travel insurance that is tailored specifically to full-time travellers. They are my go-to!
13. Travel with an International Driving Permit
Are you interested in driving around Saudi Arabia? Trust me, I would totally recommend it. If you will be travelling the country by rental car, you will need to be prepared with your driver's license, an international driving permit, your passport, visa and a local phone number.
An International Driving Permit (IDP) allows you to drive in foreign countries; they are an addition, not a replacement to your driving license. These permits must be obtained in the same country that issued you your national driving license.
For other information, check out the guide on Saudi Arabia travel tips to rent a car.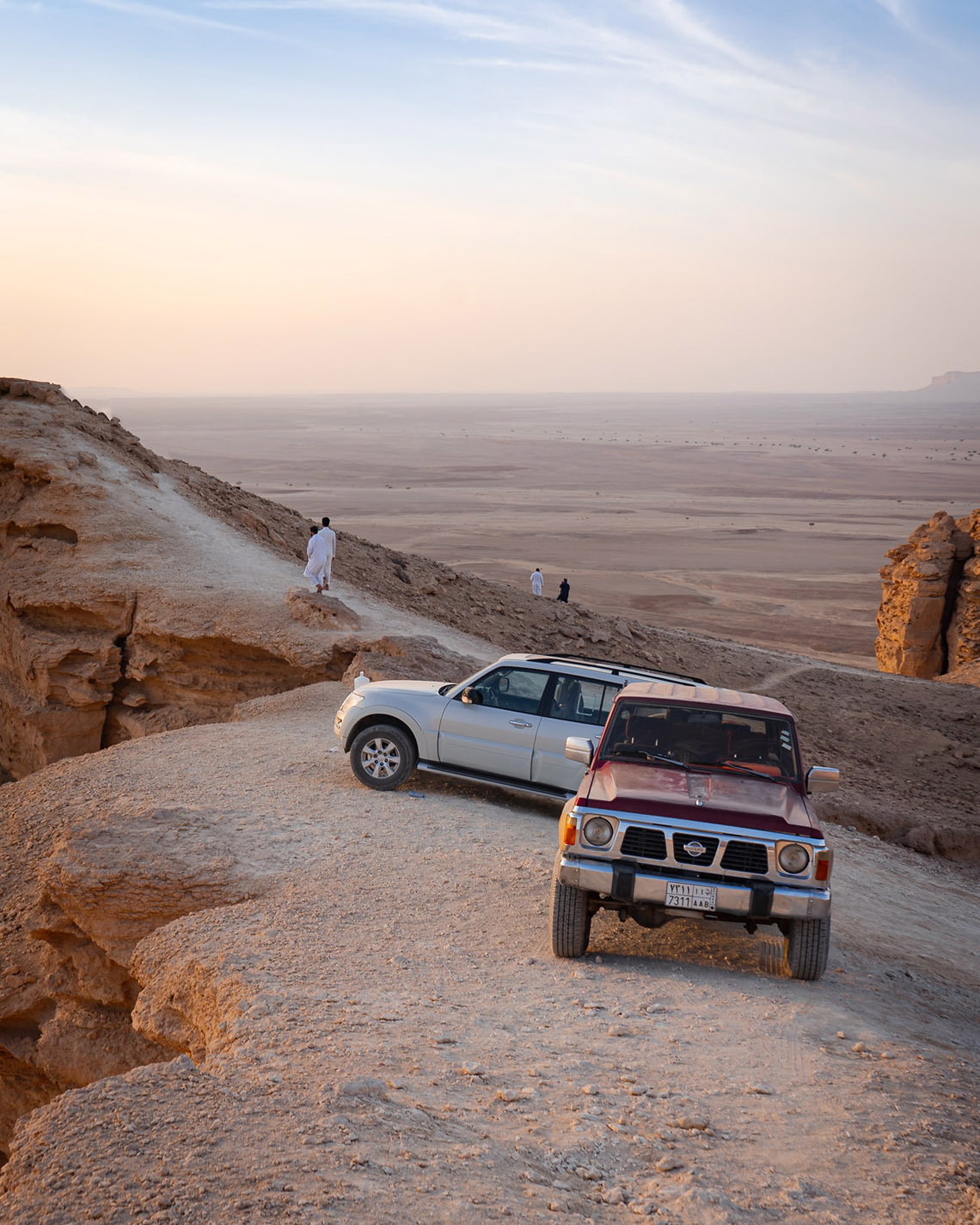 RELATED: The BEST Saudi Arabia Road Trip Itinerary & Tours
Let's go!
@katie.maree
Save for Later
Out of time to read any Saudi Arabia travel tips? Save this guide on Pinterest.