It's fundamental that any travel essentials for digital nomads are compact, lightweight and extremely useful. If they weren't, they wouldn't deserve the precious space in a backpack.
After 5 years of full-time travel, decreasing the size and weight of my overall belongings has become an obsession of mine. I've had so many adventures of trial and error to perfect my setup. Whilst the choice of clothing may naturally change over time, my everyday backpack remains almost the same (minus any small upgrades) throughout the years.
This gear guide reveals the digital nomad gadgets and travel essentials that I've deemed to be worthy of a space in my own daypack. It may also be worth noting that I travel with hand luggage only, so these items are typically stored as my 'personal item' on a flight. Just don't tell them my bag weighs more than 8kg – shh!
Take a look at My Gear Page for a more simplified overview.
Don't have time to read this gift guide now? Pin the blog for later.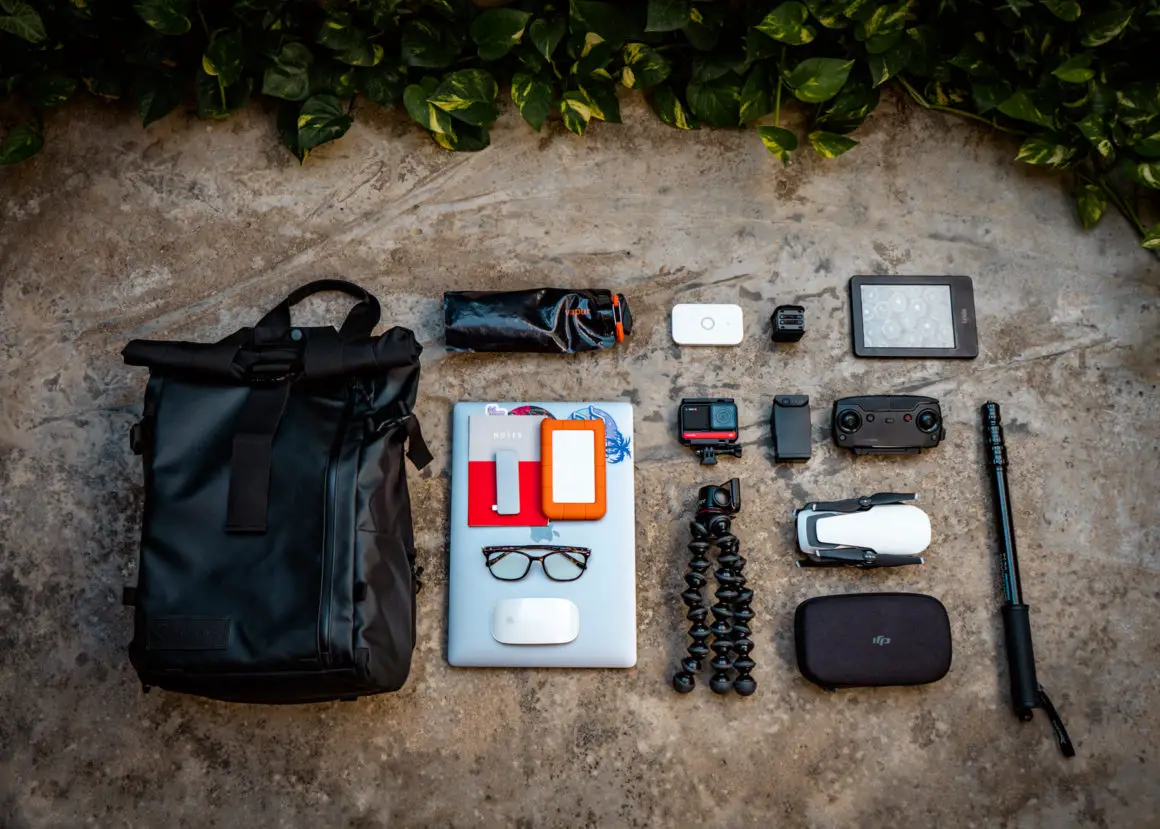 Disclaimer: This post contains affiliate links which means that KatieGoes receives a small amount but you still pay the same. The contribution helps to support the continued creation of these blogs – win, win! Nevertheless, I only recommend personal favourites that I've tried, tested or have first-hand knowledge of.
Travel Essentials: What Should Every Digital Nomad Have?
Durability, value for money, overall size and weight are all qualifying qualities that are greatly appreciated by full-time travellers when purchasing any camera gear or travel essentials.
Apple MacBook
Obviously, EVERY digital nomad must travel with a laptop.
I recently upgraded to an Apple MacBook Pro (2021) with 1TB of storage. This was a downgrade in screen size but an upgrade in storage capacity. Thankfully, the switch decreased the weight I constantly had on my back. In addition, the extra storage meant that I no longer needed to carry my LaCie 2TB Rugged Hard Drive around too. This all may sound minimal to the average person, but any item left at home is a godsend to my freedom on the road.
Moreover, Apple products are a great investment for full-time travellers as their customer service is global. If you have any problem at all, you can walk into any Apple Store around the world to speak to a professional. I couldn't imagine living without this backup.
Universal Plug Adapter
Whoever you are, whatever you do, you are going to need one of these! As a digital nomad, you would be stumped without any means of charging your electrical goods across the many differing plug points. I also recommend buying an adapter that has more than one USB port so you can ditch your other wall plugs.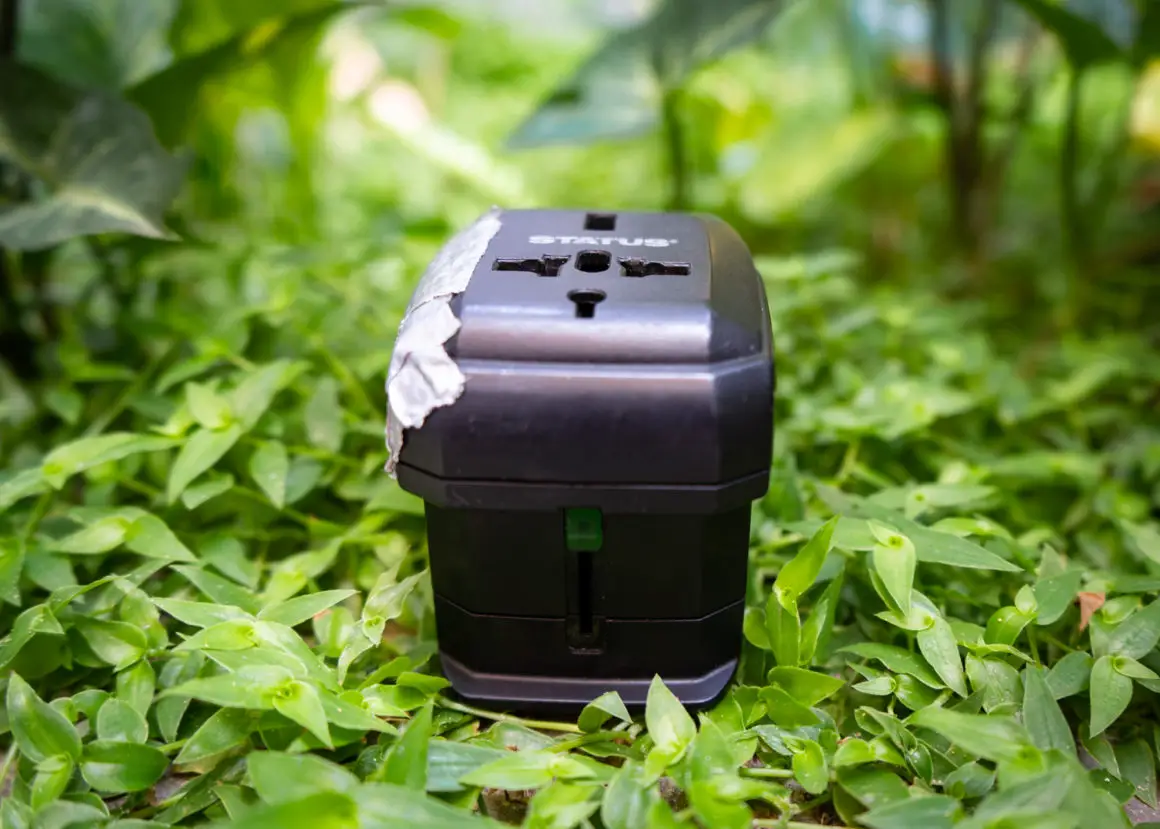 You may be wondering why my travel adapter has tape across the side? There's a teeny-tiny blue light that indicates when the power is on. It may be small in size, but the little crap bag illuminates the entire room when I'm trying to fall asleep. I thought it was worth giving you the heads up before you ended up with the same issue too.
iPhone 11
Having an iPhone is a no-brainer! After all, the camera quality on phones nowadays is enough to consider leaving bulkier DSLRs at home. You should also be equipped with a phone that has a sufficient battery life to avoid the need for an external battery pack. This would also ensure that you will never be caught short without your maps, or a means of communication in emergencies.
Keep your electronics safe from quick pickpocketers by using a Ringke Paracord Lanyard Wrist Strap. With this, no thief should be able to grab your belongings before your very own eyes!
Collapsible Water Bottle
Every digital nomad has their favourite water bottle; this is mine. The Folding Vapur Water Bottle is perfect for packing into your backpack to refill again after airport security. It rolls up smaller than a crushed plastic bottle and weighs very little. In my opinion, this is one of the best travel essentials for digital nomads!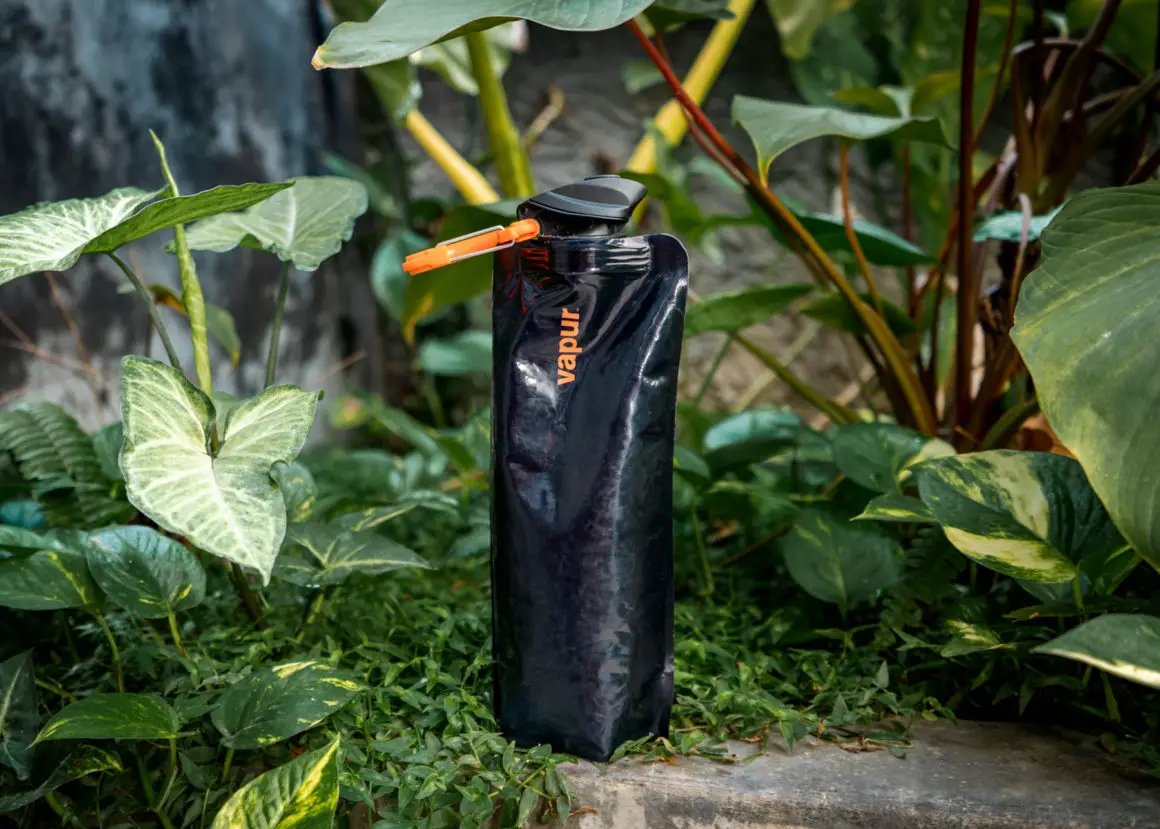 Pack of Silicone Beads
This is a true travel packing secret.
I'm almost certain that you've come across these little bags in your lifetime… Or perhaps you've noticed them but never knew what they were for?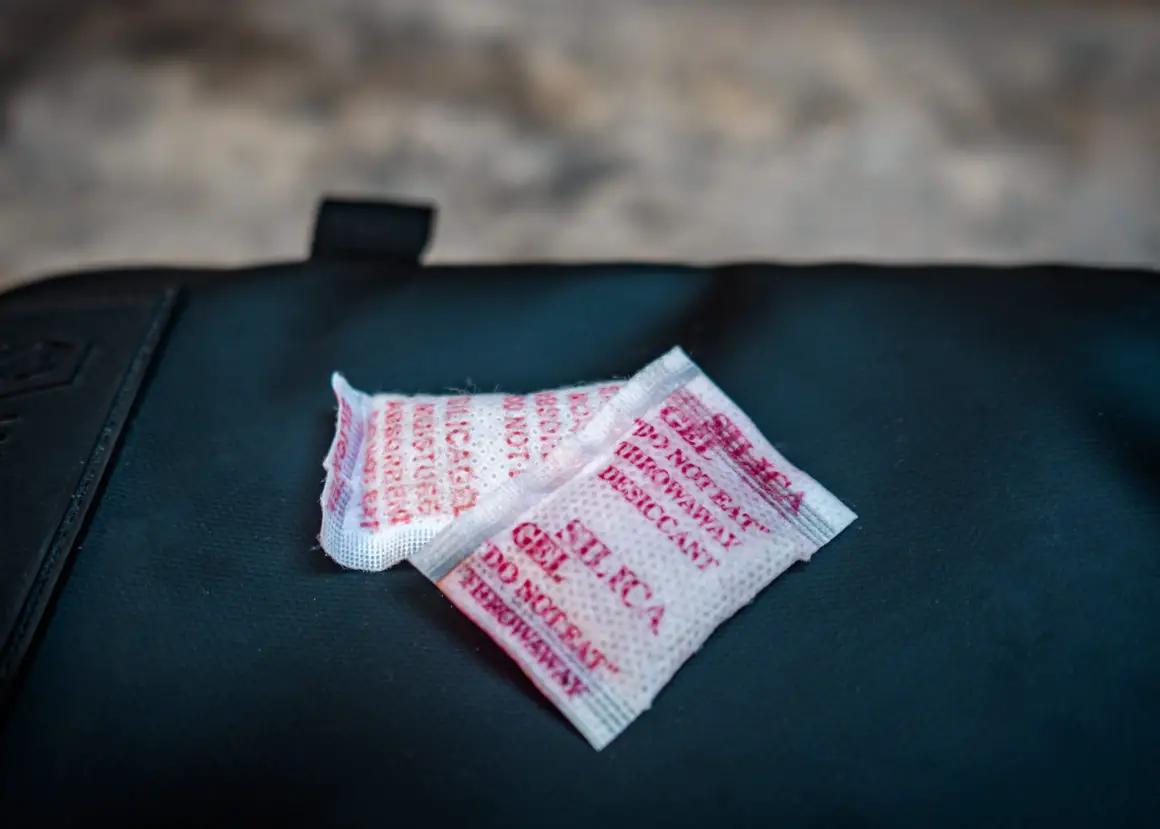 Packs of Silica Gel are typically found at the bottom of new products and delivery packages. They absorb any moisture that might have otherwise defected your items. Therefore, these tiny 'freebies' are worth keeping in your backpack to avoid any dampness affecting your electronic goods. They also work well in liquid bags to reduce the amount of excess moisture.
CHECK: Packing Secrets for Digital Nomads and Full-Time Travellers
Laptop Accessories
As a freelancer and travel blogger, I pack a virtual office. Within this setup, there are a couple of smaller items that are brought to ease the ergonomic stresses of spending hours, upon hours, on a laptop every day.
The Ringke Folding Stand can be added to any device, not just a laptop. It's so simple, yet it's the most compact stand for minimalist travellers who work remotely. This item is one of our travel essentials for digital nomads because even if it was rarely used, it takes almost zero space in your backpack anyway.
In addition to the stand, I also have a Phone Side Mount. This handy little gizmo increases my productivity as it allows me to use my phone as a second screen. It also helps to focus my attention as I'm not constantly picking up my phone, then being distracted.
eReader
The Amazon Kindle is a great investment for every reader! Whilst digital nomads typically travel without a base, it would be impossible to carry multiple books at the same time. Then, of course, there would also be the added issue of finding books in English within a foreign country.
Apple AirTag
Keep track of the items that matter most; Apple AirTags are travel essentials for digital nomads. They can be used to reduce the risk of lost or stolen items. AirTags also come in handy when your luggage does not appear on the baggage reclaim conveyor belt. With this device, you can make sure that your bag made it onto the flight, and if it didn't, you'll know exactly where to look!
Best Backpack for Digital Nomads
Without being homeowners, backpacks are the most important constant in the daily life of a digital nomad. Therefore, it would be important to invest in a high-quality and durable product that would last months, if not years-worth of adventures.
In my opinion, the Wandrd Prvke is the best backpack for digital nomads, especially those who carry valuable camera gear. It's a product of geniuses!
For years, I travelled with the daily worry of my camera and laptop being stolen or damaged. As most backpacks were designed with the common commuter in mind, they hadn't any features that were particularly suited to the modern-day traveller. Therefore, you can imagine my excitement when Wandrd released the Prvke; I've been an avid supporter ever since. It's the bag designed by adventurers, for adventurers.
I recently downsized to the Wandrd Prvke (11L). This was to ensure that my backpack always passed as a 'personal item' with as many airlines as possible. The intention of this replacement was also to decrease the load that I carried on my back. The daily weight I'd carry was not healthy!
Best Digital Nomad Gear for Photography
Full Frame Mirrorless Camera
Both weight and size are two important factors to consider when buying a camera. Unfortunately and generally speaking, the larger the setup; the better quality photos you will be capable of capturing. Therefore, the weight in which you are willing to carry for the sake of content is completely a personal preference.
In my experience, the Sony A7III is the perfect travel companion if you are into photography. It's bulky and heavy, but one of the smallest and lightest of its kind. Otherwise, you'd be better off with a more compact camera such as a Sony A6000 or Canon PowerShot.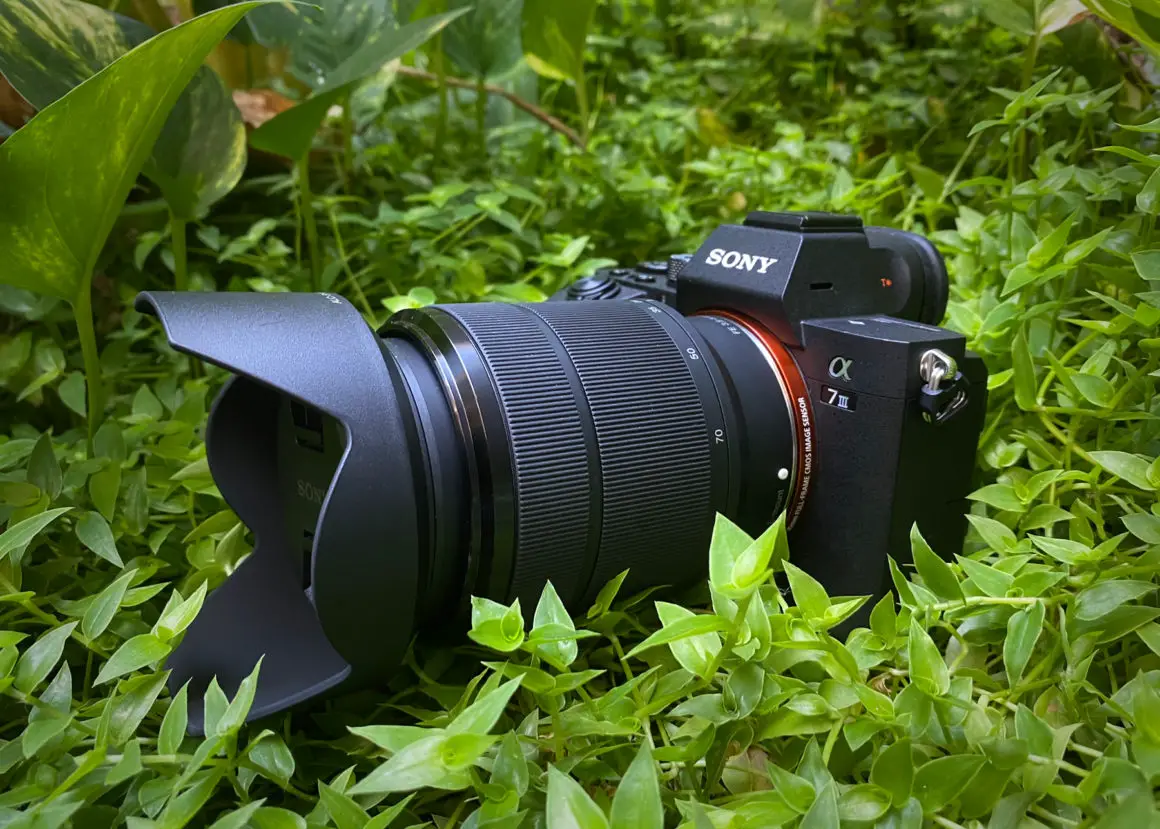 Honestly, as much as I enjoy travel photography, I often dream of the freedom that travellers must feel without the constant worry of carrying expensive gear. Take only what you can afford to have stolen or insured. If not, your energy will be focused on the safety of your belongings as opposed to the experience of the road ahead.
Drone
Take your photography and videography skills to the next level, quite literally, with a drone!
I currently have the DJI Mavic Air. Nowadays I'm torn between an upgrade to the miniature Mavic Mini or the greater Mavic 3. It's basically a toss-up between portability and footage quality. It's worth noting that the Mavic Mini's size eliminates it from many drone restrictions and licenses. Whereas the Mavic Pro is often considered a more professional and commercial drone.
Personally, I have a love-hate relationship with my drone when I travel. As great as they are for capturing content, they can be a nuisance when you are looking to travel to countries that prohibit the possession of drones. I've witnessed all too many being confiscated… It's heartbreaking!
SEE: The Gift Guide for Digital Nomads
Waterproof Action Camera
For years and years and years, I wouldn't travel without a GoPro to hand. I could honestly not recommend them enough as they've dominated the action camera scene, and still do with their quality products and leading technology.
Having said that, the Insta360 One R (Twin Edition) is now my favourite! With this action camera, you can choose between two lenses; a wide angle or a 360º lens (both of which are capable of capturing all the action!). This versatility sounded too good to miss out on, and to this day, I love the footage that the camera creates.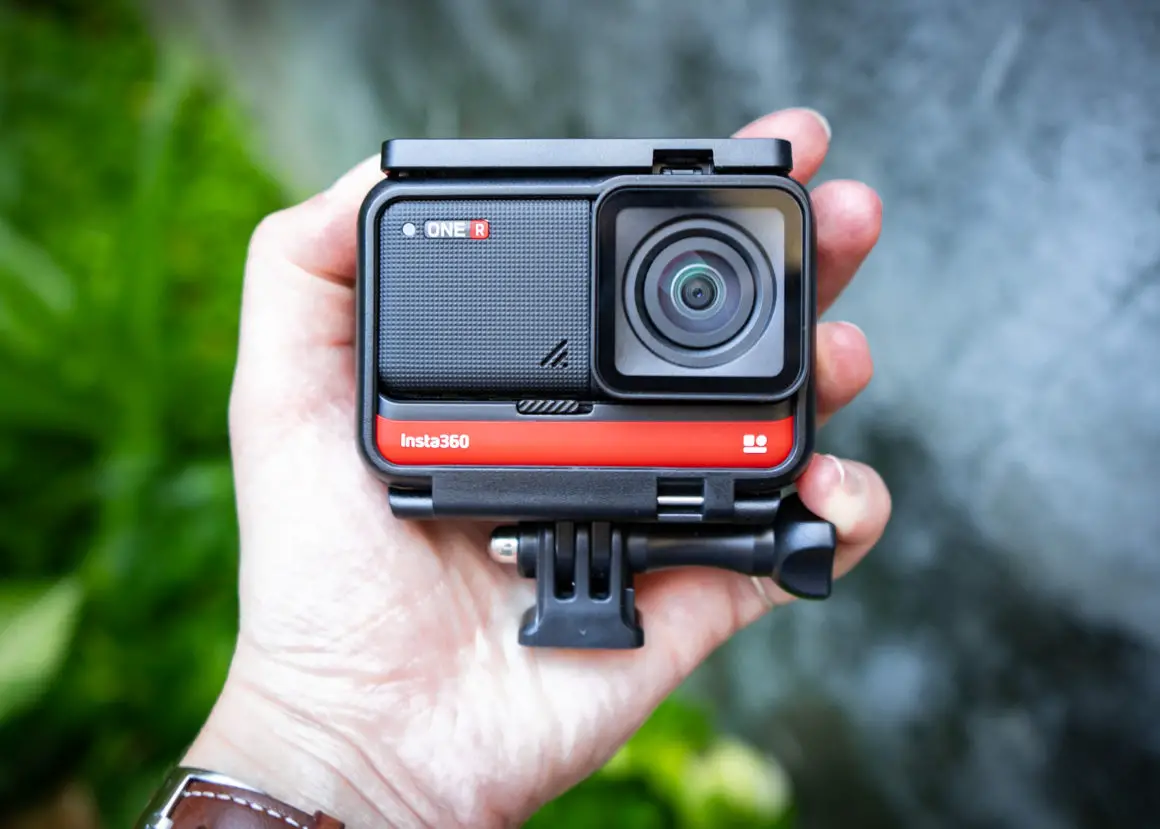 Selfie Stick
I'm just going to go ahead and say it… When buying selfie sticks, it's the longer the better! Size totally matters.
For a while, I was obsessed with Sandmarc's Metal Edition Pole. It was the longest well-made selfie pole on the market. It is waterproof and extends to 50″. Although some airport security staff would pull it out in fear of it being a weapon!
Now that I travel with an Insta360, I have switched to using Insta360's very own Invisible Stick to ensure that the pole would not be captured in the footage. I'm yet to test this product out completely, but so far, I'm impressed with its size (whilst being both folded and extended).
READ: The Only Action Camera Accesories You'll Need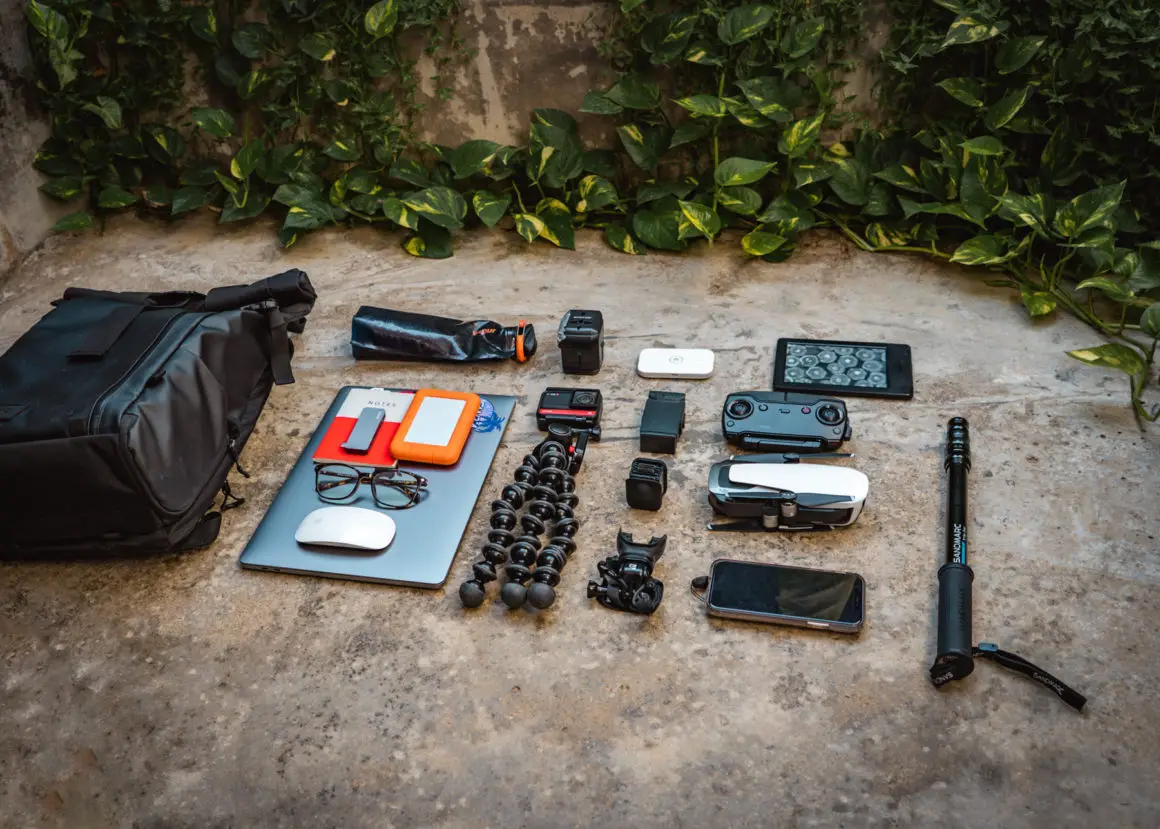 Our backpacks should be tailored to our own individual needs; everything you pack must be of great use to your daily adventures. If not, you are carrying unnecessary weight. Bearing this in mind, I'd highly suggest that you truly evaluate what is a travel essential to your digital nomad lifetsyle so that you can find the optimal setup for you.
READ: How I Live as a Full-Time Traveller
Let's go!
@katie.maree
---
Did You Know…
If you purchase through a KatieGoes link, we receive a small amount but you still pay the same. This contribution helps keep this blog moving – win, win! Nevertheless, I only recommend personal favourites…
---
Save this on Pinterest
Do you not have time to read all of the travel essentials for digital nomads? Pin this article for later.