The reasons why I started a travel blog stemmed from my passion to talk about anything related to travel. Travel is such an effortless personal topic, so it's almost therapeutic to relay the information into resources online for others to indulge in too.
My travel blogging career has probably lasted longer than you might think. Therefore, the many reasons why I started and re-started have morphed over time due to my ever-changing lifestyle.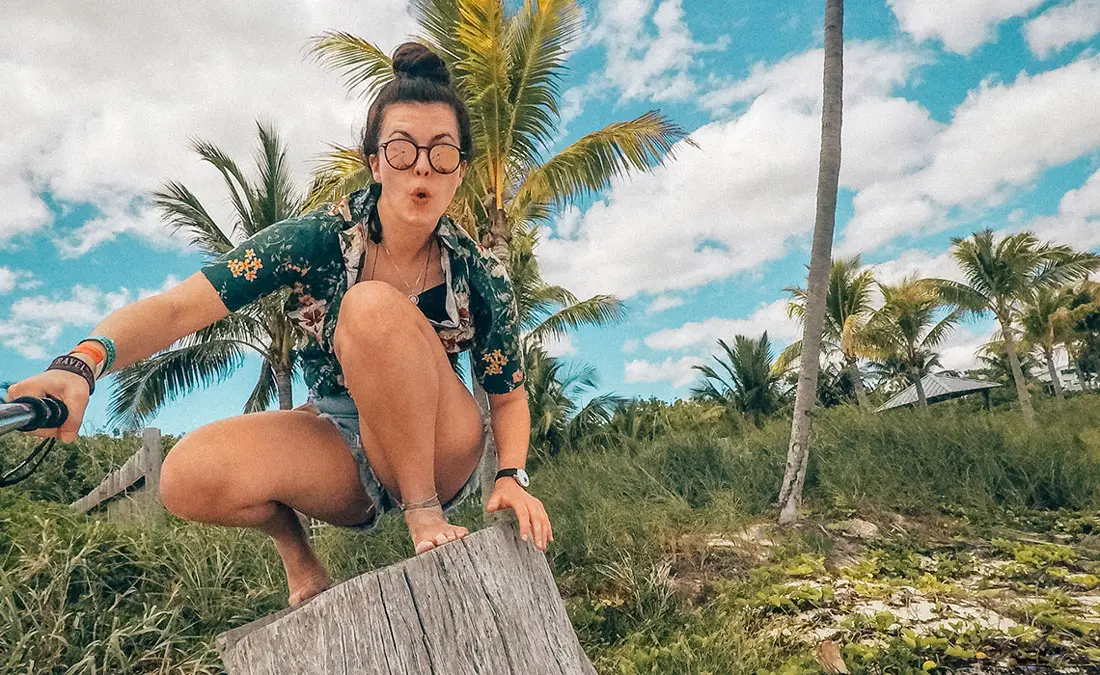 Run out of time? Pin this blog for later.
Why I Started Documenting my Adventures…
Update Family & Friends
A long, long time ago my main life goal was to fill my summer breaks, between university semesters, with as many adventures as possible! I travelled as far as the Galapagos, and as remote as the Gobi Desert in Mongolia. You could say, these were the beginnings; the start of my ambitious goal to visit as many countries as possible.
Like I said, these backpacking adventures happened many moons ago… Remember those times when we had no Google Maps? No Whatsapp or Facetime?
Yeah, me neither. Unless I really squeeze my brain muscles!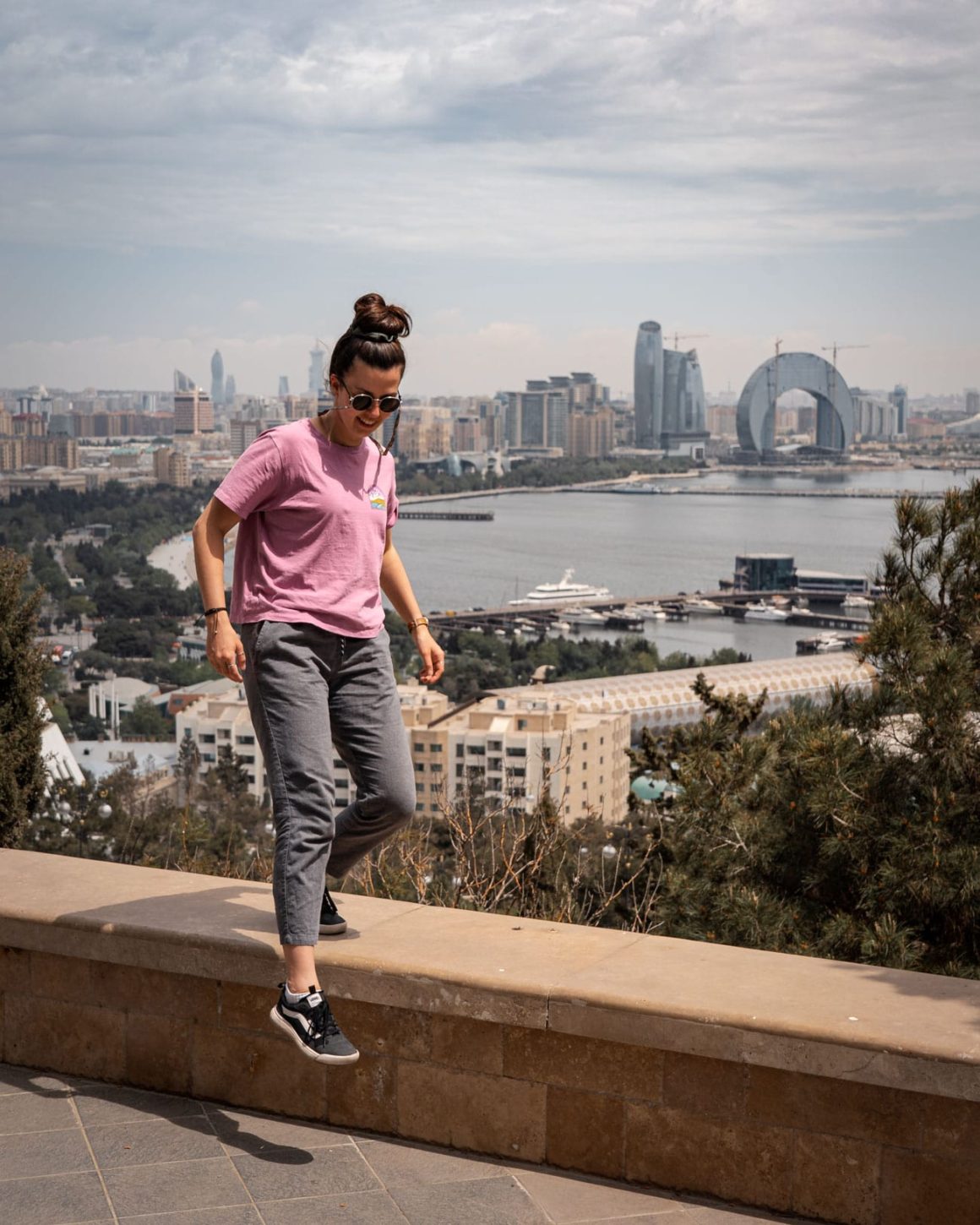 Keeping in touch never used to be this easy… I remember spending a few hours each week, walking miles to the nearest internet cafe to communicate and update family and friends. In those days, our options were to write emails, make a Facebook status or start conversations through messages with each individual (that's if they happened to be online).
How are you? Where are you now? Who are you travelling with? Are you staying there for long? Did you go snorkelling?
Rather than repeat myself whilst answering the same questions, I decided to collate my travel happenings and memories into an online journal on Blogger (which I later switched to WordPress).
Improve my Communication Skills
The pattern persisted from 2012 to 2016; study, travel, study, travel, study, travel. With every year of university, came a summer full of backpacking experiences. I'll let you guess which one I was looking forward to the most?…
Once my travelling would stop for university; my blog would also come to an abrupt end. Although, once I hit the road again, there would be more memories to write about.
It was through this process, year on year, that my family started to notice how my writing skills were progressing (to be fair, there was a lot of room for improvement!).
This, and the realisation of the need for good communication, encouraged my passion for writing. Unfortunately, this wasn't enough to fuel my dedication to the blog. Instead, my life was naturally side-tracked whilst I made my way into a typical office career.
It would take more reasons than that, for me to spend so much time on a personal project!… I hadn't found my purpose in writing yet.
Tap into the Travel Community
I quit my 9-to-5 office job in 2018. Since then, I have been a full-time traveller who works remotely – and I flippin' love it!
Too much? Never.
Though I cannot claim to be the revolutionary nomad who started the digital trend, I was the only example from my bubble in the United Kingdom. In other words, there was nobody I could turn to for advice regarding the lifestyle of digital nomadism. Nobody.
So, as you do, I spent hours trawling through blogs and days digging into the depths of YouTube.
As the years progressed and my digital nomad adventure continued, as did the story I portrayed on my Instagram profile. From there, it's obvious to see that my life is fully consumed by travel. Travel, travel, travel.
ALSO: 

How I Became a Digital Nomad in 3 Months
Baring this in mind, I quickly began to receive a larger number of direct messages from those who wished to embark on a similar journey. The tables had turned… The questioner; became the question-ee.
How do you fund your travels? When will you get a 'real' job? Is this how you will live indefinitely? Do you not get lonely? Where are you going next?
I evidently did not mind writing a descriptive blog diary of my experiences for the family. However, this new audience of curious full-time travelling-wannabes re-ignited my passion for informative writing in the direct messages of Instagram. This was until they asked me one question that I ultimately could not answer…
Have you got a blog?
One day, I just decided that I did not want to miss that opportunity of saying 'YES!'.
A Reason to Take Photos
I am a creative person. We need creative outlets. That being said, in hindsight, I can see how Instagram has channelled my creativity: photographically and linguistically.
My camera gear would never be left at home; I'd shoot video, fly my drone, take selfies and capture moments wherever and whenever I could. But, we all know how limiting that 4:5 formatting, hashtag-demanding, like-fueled social media platform can be… So it was disheartening to see how much content would lack relevancy (in the context of social media) only to find itself being abandoned in folders on a hard drive to never be seen again. This was de-motivating.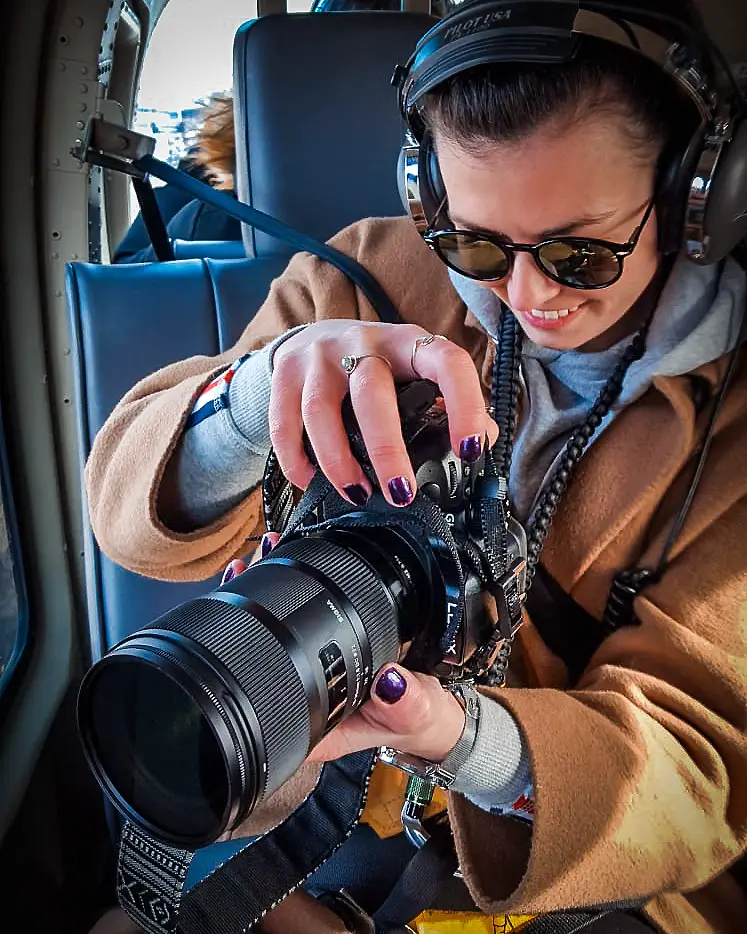 Nevertheless, my newborn travel blog appeared, as if out of nowhere!
Of course, writing articles, learning SEO and navigating WordPress, all took time to grasp, but the demand for new content, especially photography, greatly inspired me to simply pick up the camera more and more. I could take photographs of landscapes and document tiny details too with the knowledge that they would enhance the story of a blog post.
Lockdown Entertainment
Juggling a life of full-time travel whilst continuing work with freelance clients and writing a blog has always been a struggle. Unfortunately, it's my blog that follows last in the pecking order. However, during any spare moment, I'd be on Pinterest or WordPress updating and improving anything I could.
My silver lining of the lockdown is the time that the restrictions had allowed me to slow down and focus on my own hobbies, side hustles or personal projects.
It's also been said that the act(s) of being creative can help to reduce stress levels.
Blogging was the perfect distraction that focused my attention, allowing me to dream about the wonders of travel once again. Whilst this may not exactly be why I started a travel blog, it was definitely a reason I continued.
SEE: 

Travel Essentials for Digital Nomads (Incl. Best Camera Gear)
The Verdict
Nowadays, I realise that my blogging purpose (and intentions) will continue to change over time. Although the reasons why I started a travel blog in the first instance could probably be summarised as the following: a willingness to inform others who look to seek adventure, whether they are motivated by inspiration or like to travel vicariously.
Click here to learn more about my journey.
To add, the creation of a blog can be an invitation to a limitless project that has your full creative control. There's your reason to start a travel blog!
Let's go!
@katie.maree
---
Did You Know…
If you purchase through a KatieGoes link, we receive a small amount but you still pay the same. This contribution helps keep this blog moving – win, win! Nevertheless, I only recommend personal favourites…
---