As appealing as it may come across, working remotely will not be everybody's cup of tea.
I've been working remotely for over two years. This style of employment works in harmony with my mission to travel the world. Being location-independent means I can work remotely from anywhere (providing that there's a reliable internet connection).
However, this instability and lack of structure may cause others to become less productive and less engaged in their day-to-day tasks for their employers.
Would you like to try working remotely? This article will explain how you can get started…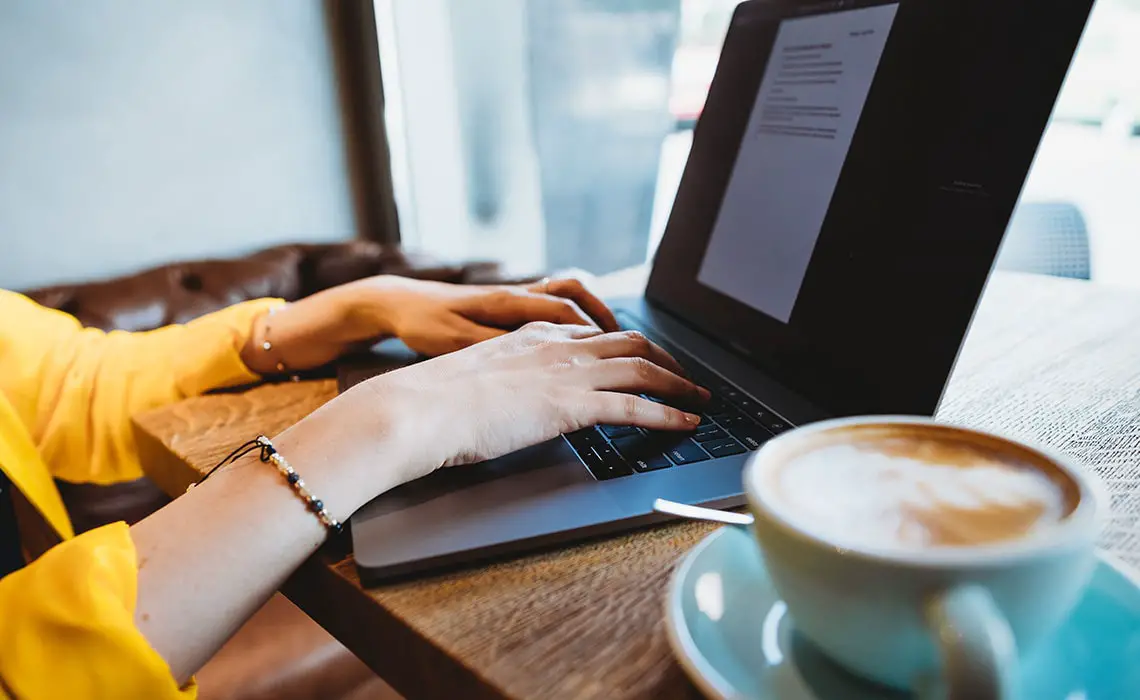 Disclaimer: This post contains affiliate links which means that we receive a small amount but you still pay the same. The contribution helps to support the continued creation of these blogs – win, win! Nevertheless, I only recommend personal favourites that I've tried, tested or have first-hand knowledge of.
What is the meaning of Working Remotely?
Working remotely is a growing trend of professionals communicating and completing work-related tasks online and out with an employer's traditional office environment. Remote workers can either take their current job role on their travels or simply request to work from home rather than being strictly and physically present in an office between the hours of 9 am and 5 pm. Such employees can either be full-time, part-time or even freelancers.
Who can work remotely?
Most professionals who use a computer to pursue their daily business can typically choose to work remotely. Obviously, there are many careers that require a physical presence in the workplace such as construction, healthcare, hospitality and education. But, for the most part, if you work in an office; you'll be able to work from home.
You may be surprised to hear that the following well-known, and successful, companies are completely remote: GitHub, Vision, Skillshare, Automattic (WordPress.com), Buffer, Tortuga and Trello.
How to Find a Remote Job
Finding a job can be taxing; finding a job that allows you to work remotely can be even more taxing… Perseverance is key.
Let me reassure you that there are clients out there looking for you! It's just going to take some time and research to allow your paths to cross.
Follow Facebook Groups & Social Media Accounts
The simplest of steps to increase your chance of finding a remote job is to join relevant Facebook Groups. There are many that offer advice, job listings or even future employers directly requesting their desired skillset amongst the digital nomad community.
Facebook Groups that may be applicable to your circumstances may include Female Digital Nomads, Digital Nomads Jobs, Remote Workers and Digital Nomads Girls Community.
You could also follow Digital Nomad Jobs and Remote Jobs for any job posts.
In-Person Networking
Put yourself out there during offline social situations. The skills that remote workers tend to own are often valuable to the general public, especially within careers such as graphic design and web development.
Personally, I could not count the number of times either a stranger has approached me after seeing my work-in-progress on-screen or further enquiries have come once people hear of my freelancing role within the graphic design field.
People are 100% more likely to trust that you are reliable if your relationship begins offline.
Utilise the Freelancing Gig Economy
Based on my digital nomad career, I'd suggest that you build a strong profile on UpWork.
Highlight your capabilities on your profile. Then write bucket-loads of compelling and personal proposals to convince clients that you are the right freelancer for their job role. This process may be time-consuming but the work will yield results. If you're hoping to kickstart your freelancing career, then check out this step-by-step guide of Upwork Tips for Beginners.
The alternative freelancing platforms to Upwork, are Fiverr and Freelancer.
Scroll through Job Listings
Like any normal job search, you can also find openings via job listing websites. Fortunately, there is a handful that highlights remote jobs specifically. These include Remote.Co, We Work Remotely and Jobspresso.
READ: 

How to Make Money Online
Top Tips for Working Remotely
1. Invest in a Reliable Internet Connection
Whether you are taking a video call, or just simply uploading files to the server… Having a consistent and speedy wi-fi connection is always my number one priority. It's the only obstacle that can come between me and my employer.
To allow yourself the best chance of having a great connection, I suggest that you keep your options open by having both of the following:
4G SIM Card
SIM cards can be bought in most places around the world. If they are capable of 4G, then great, you will be able to use this data to make calls, upload files and complete other general tasks by linking the connection with a mobile hotspot.
Alternatively, portable hotspot devices can be used to create a connection, separate from your phone. In some cases, these gadgets can also boost signal strength.
I'd recommend Netgear's Nighthawk M2 Router to anybody looking to equip themself with a backup whilst they hit the road.
Wi-Fi
Obviously, the best connection you'll typically receive is from a stable wi-fi router. You can use the Ookla Speed Test to check the download and upload strength before committing to any video call with your work colleagues.
For more suggested websites like Ookla, read the best resources for new digital nomads.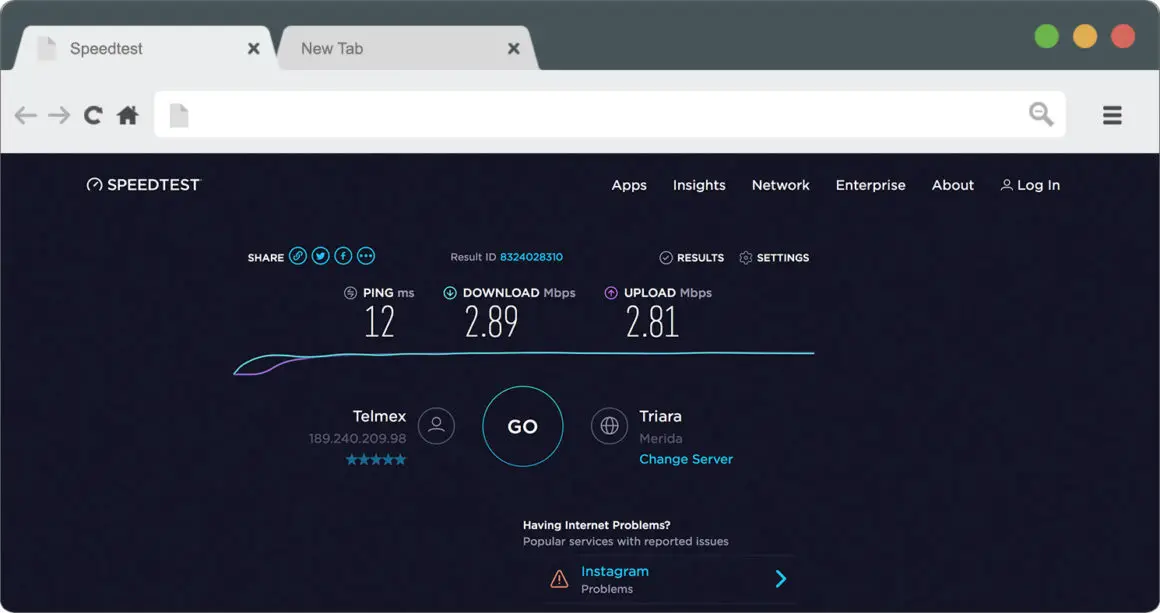 2. Get Dressed
Trust me, the excitement of being able to work in your pyjamas won't last long before you start to feel like a fat lump of lard.
As a remote worker, you will need to give your day structure and be dedicated enough to stick to your schedule. Staying in your pyjamas, allows you to begin your day in a sluggish manner. Which in turn, will almost definitely not help your levels of productivity.
By all means, try out the pyjama-wearing but I guarantee that it's not a sustainable way to be energised whilst you work remotely. It will also become difficult to relax and doze off at night because the mental association between pyjamas and sleep would have been compromised. Pyjamas equal sleep; don't mess with the equation.
3. Embrace Video Calls
I'm with the folk who absolutely despise a phone call… They're just so darn awkward.
After trying to avoid the inevitable, you'll realise that no app or web interface can replace the purity of a face-to-face conversation. The communication issues were evident between my client and I, before we both agreed on regular video calls to check in. These really helped to iron out any miscommunications and gauge a better understanding of the intentions of both parties.
We really have no excuse when companies such as Zoom offer free unlimited video calls which can host up to a hundred participants – how crazy is that!?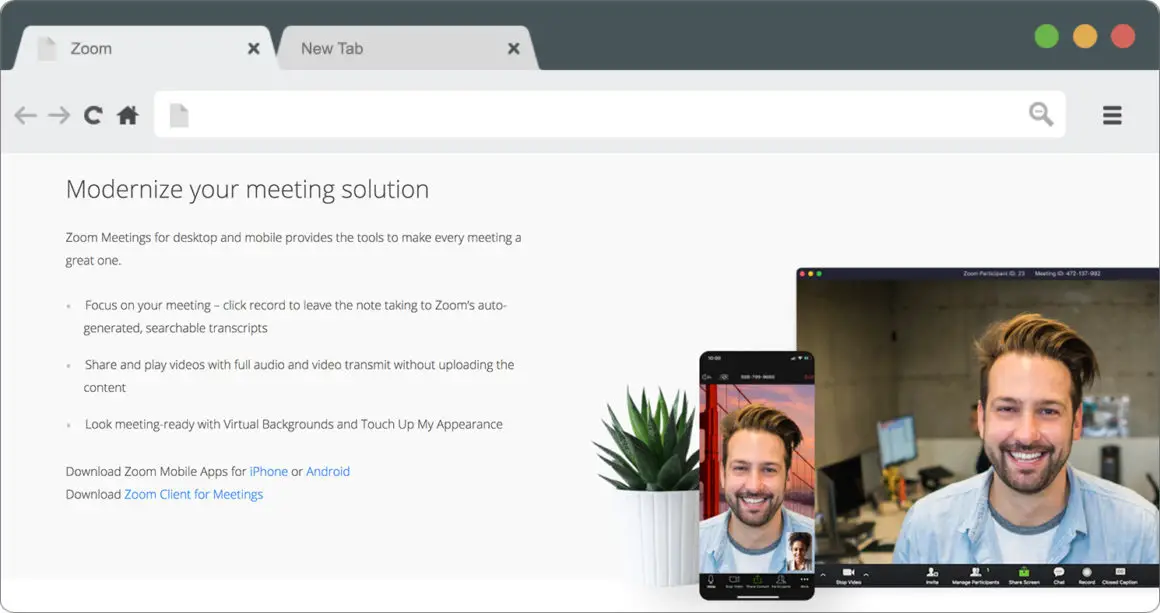 As a designer, there are often times when I showcase my work to my clients. This is easily done with Zoom's screen-sharing feature.
They've made virtual business meetings so effortless that their tool has become pretty much the industry standard.
4. Create a Productivity Playlist
When we mean business; we plug in. Either that, or we crank the volume right up on our loudest of speakers. That being said, you are going to need the most banging playlist to encourage those juices of productivity.
Each to their own, but my 'Focus' playlist includes songs with a generally faster beat and no lyrics that allow me to break into a distracting solo. Therefore, a few examples of artists that you could expect on my playlist include Odesza, Deadmau5, Two Feet, Tourist and Four Tet.
5. Create a Dedicated Work Space
Your workspace should encourage nothing but productivity! Here are a few suggestions that can help you to stay focused whilst you work remotely:
Laptop Stand
You'll notice yourself becoming a wee scrunched hunchback in no time! It doesn't take a certified health professional to notice that sitting curled up in front of your laptop for long periods of time certainly does not do any good to the posture.
To aid the situation, I invested in a foldable laptop stand. To be more specific, I chose the Klearlook Laptop Holder. This model is not the most lightweight of options available on the market today. However, the product does lift my laptop to my preferred height. If it were any higher, I wouldn't be able to comfortably reach the laptop's keyboard and would then be forced to use a separate stand-alone keyboard.
Blue Light Blocking Glasses
This item may not be an essential component of a workspace, but it's certainly something that sits on my desk (wherever it may be).
During my first year of working remotely, I found myself craving a quick half-time nap every afternoon. My eyes would feel puffy, and my energy would generally feel low.
Blue Light Glasses prevent harmful light rays of daily screen usage from passing through the lens to your eye. This would, in turn, relieve symptoms of eye fatigue to boost productivity. To add, these glasses would then improve your sleep at night.
So, with benefits like these, I thoroughly recommend a pair of blue light glasses. I bought this particular pair, which I've found to be very robust. They are well-built. Also, after having many friends try them on (as people do), it seems that these glasses suit quite a diverse range of faces. For less than £20, who is to argue?!
Location of Your Desk
Wherever you may prefer to work, for the love of productivity I advise you to keep a good distance from the fridge. I know, and you know, that the relationship we share with our fridge is inseparable. But try to distinguish distance for the sake of those moments of weakness.
Secondly, whilst this may be unavoidable… But for those who are fortunate enough to have roomy headquarters, try to keep a clear separation between the environment in which you sleep from the space where you work. It'll be much harder to switch off from tasks if you are sleeping, or even relaxing, in the same room as your laptop.
6. Don't Stay at Home
'Working From Home' does not necessarily mean that you need to stay at home.
Relocate to your local coffee shop, library or coworking space to simulate the notion of going into an office to be productive. This will also help gain better separation between a working environment from the place where you relax and switch off.
7. Keep Track of Your Tasks
The ultimate advantage of working remotely is having more control over your day. That is if you are not a hardcore procrastinator…
Trello helps users, and their teams, keep track of progress and projects. It's a virtual office. This is done by setting up a card (which is essentially a brief), that can be drag-and-dropped between various progress points such as 'Not Started', 'In Progress', 'For Review' and 'Completed'.
Clockify can ensure that you are allocating the right amount of time to the correct tasks. They claim to be 'the only truly free time tracker for teams'.
You simply tap 'Start' and the stopwatch will begin ticking. Once you have recorded various tasks within the application, Clockify can then create reports that reveal where your time is being spent. It's your free timesheet.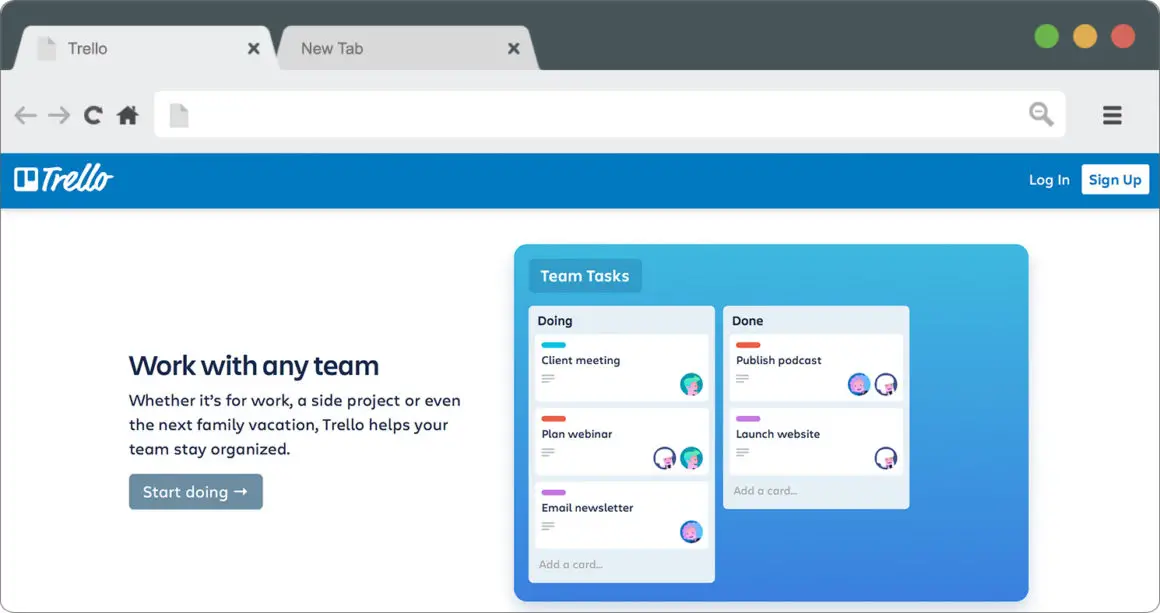 8. Self Isolate with Noise-Cancelling Headphones
It may be the kids, next-door neighbours, the hustle and bustle of city life outside your window… But you should block all of those distractions with a pair of great noise-cancelling headphones. I've found that the Sony WH-1000XM3 can do just that, with a strong battery life of 30 hours.
9. Be Organised with your Documents & Files
Google Docs and Google Drive are industry-standard tools that allow freelancers and external agencies to seamlessly collaborate.
It's amazing that one single word document can be edited at the same time by many collaborators. You can literally see, live, what the changes your teammates are making. This technology still just blows my mind!
10. Find a Coworking Space
What concerned me most about the transition between office work and remote work, was the lack of desktop neighbours I'd have to laugh, share and learn from. After all, the office culture can be what helps us through the day.
Coworking spaces can not only offer you the community of an office, but they also are well equipped with ergonomic chairs, conference rooms, superfast wi-fi and the bottomless cups of coffee that will ultimately keep us going.
By having a stable environment, such as a coworking space, to visit every day… It provides you with the illusion of being somewhere that is specifically for being productive.
Alternatively, there are plenty of coliving spaces around the world that offer the same vibe. In fact, there are 27 coliving spaces that every digital nomad should know about!
MORE: 

How to Find the Perfect Coliving Space
Are you ready to begin working remotely?
Let us know your success stories in the comments below! Alternatively, I'd be more than happy to answer any further questions that you may have… Anything to help you get started on your journey of working remotely.
Let's go!
@katie.maree
---
Did You Know…
If you purchase through a KatieGoes link, we receive a small amount but you still pay the same. This contribution helps keep this blog moving – win, win! Nevertheless, I only recommend personal favourites…
---