Searching for the best cafes to work in Kathmandu can be challenging! As a city of temples, amongst a network of lively streets overflowing with streams of mopeds, you may be surprised at some of the hidden gems where you could clock hours of work. Thankfully, Kathmandu has a notable collection of coffee shops with a perfect environment for digital nomads to be inspired and caffeinated. It's perhaps more of a question of whether you'd prioritise chocolate cake, plug points or delicious momos.
Don't have time to read this now? Pin this blog for later.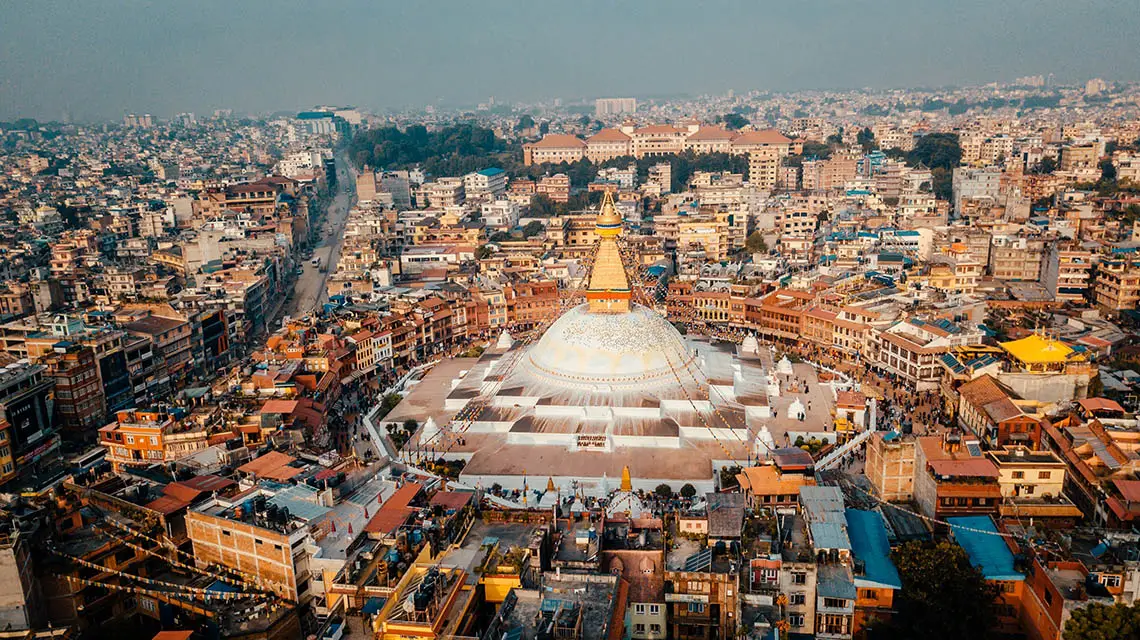 Best Cafes to Work in Kathmandu
Although Kathmandu is very affordable, the price of a cappuccino in each coffee shop has been recorded for you to find the most suitable, cost effective place to set up.
1. Himalayan Java Coffee
Location: Thamel
Cappuccino Cost: Rs. 220
On the outskirts of Thamel (next to the Garden of Dreams), Himalayan Java Coffee is home to a spacious habitat for digital nomads. The staff speak good English, which is a major advantage too.
2. Top of the World Coffee
Location: Lalitpur
Cappuccino Cost: Rs. 250
Top of the World Coffee is a gem in an area of Kathmandu that is highly-populated with coffee shops. Having said that, the benefits of the cafe may become its detriment as this place can often become too crowded. Nevertheless, Top of the World offers electric sockets, a solid internet connection, yummy cakes and refreshing drinks. It's perfect for digital nomads!
3. French Bakery
Location: Thamel
Cappuccino Cost: Rs. 185
If you're not paying attention, you are likely to waltz passed the French Bakery on the busy street. The inside isn't clear from the outside, so without any knowledge of the place, there isn't much enticing signage that would encourage you to enter. Though once you have, the staff will make you glad you did!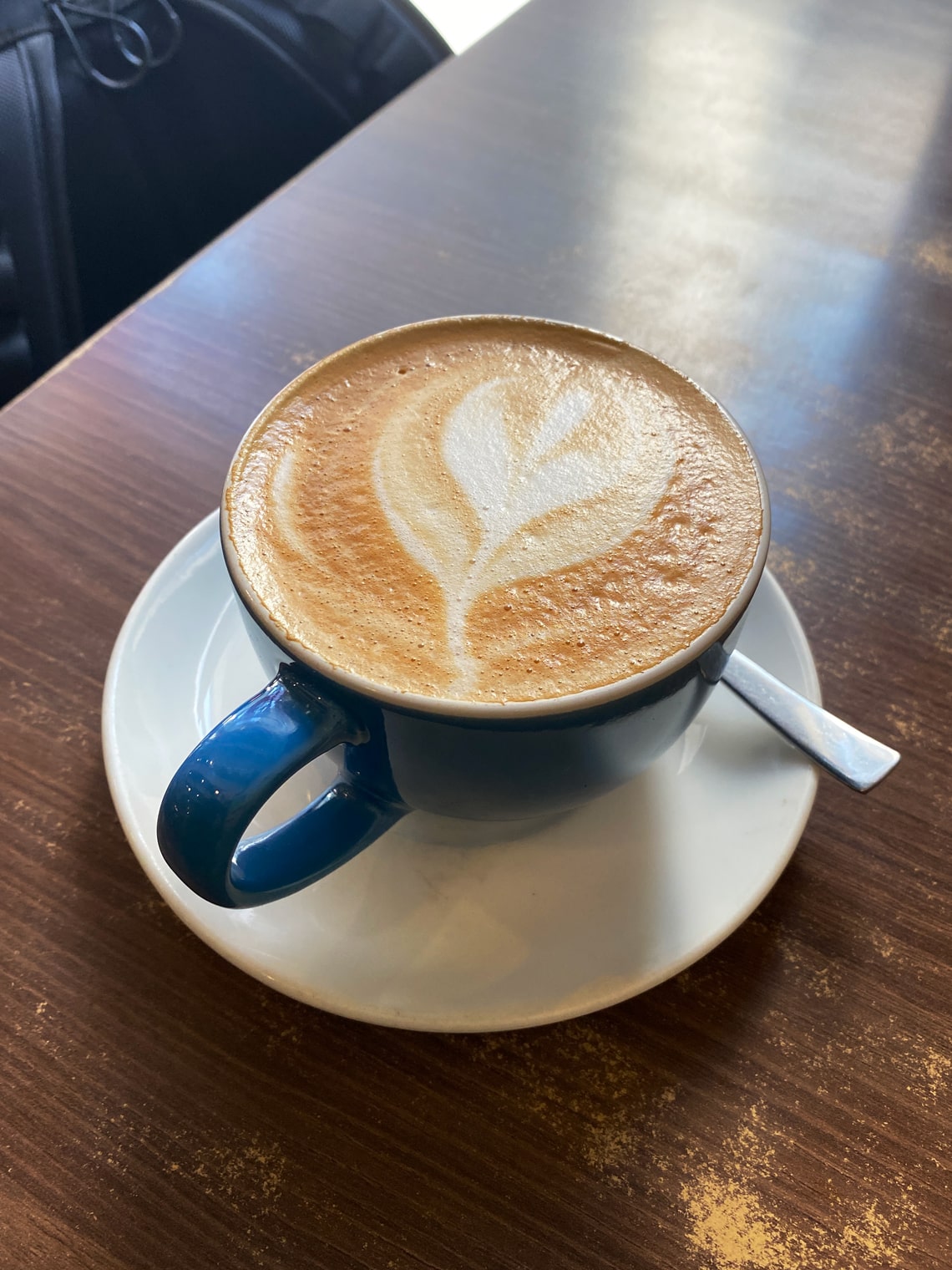 Despite the slightly too loud background music and the constant buzz of the passing mopeds, the French Bakery is a great location for cracking on with work. The internet connection is surprisingly great, and stable! There are also plenty of plug points too.

The staff also don't seem to mind customers working on their laptops for hours, providing they aren't occupying the table spaces during peak hours as there aren't too many places to sit. Otherwise, they might even keep you hydrated with a bottomless glass of fresh drinking water.
4. Café Soma
Location: Lalitpur
Cappuccino Cost: NA
Café Soma is a special treat as the menu is a little more expensive. The coffee and food is excellent (with vegetarian options too), so if you'd prefer to have a bite whilst you work, this'll be a great option. On the other hand, you mightn't be the only customer competing for the better part of the wifi connection; Café Soma is a popular place for many other remote workers, though they typically show up more towards the afternoon.
5. La Palpasa Coffee
Location: Mahadevsthan
Cappuccino Cost: Rs. 220
Between tables and chairs and sofas too, La Palpasa Coffee is a cosy hangout. The owner is more than happy to welcome digital nomads who will spend extended periods of time at his place, so you can enjoy the fast wifi without any pressure to move on. And without any further ado, once you find your spot, be sure to try the delicious momos!
6. Pumpernickel Bakery
Location: Thamel
Cappuccino Cost: Rs. 200
This European-style bakery delivers plenty of freshly baked goods which may have you returning morning, after morning. Visitors can decide between American, European and Nepalese-styled breakfasts, or be cheeky enough to enjoy just a cake or two.
In terms of potential workstations, the downstairs area can become a little crowded but the upstairs compensates with almost a plug to every table.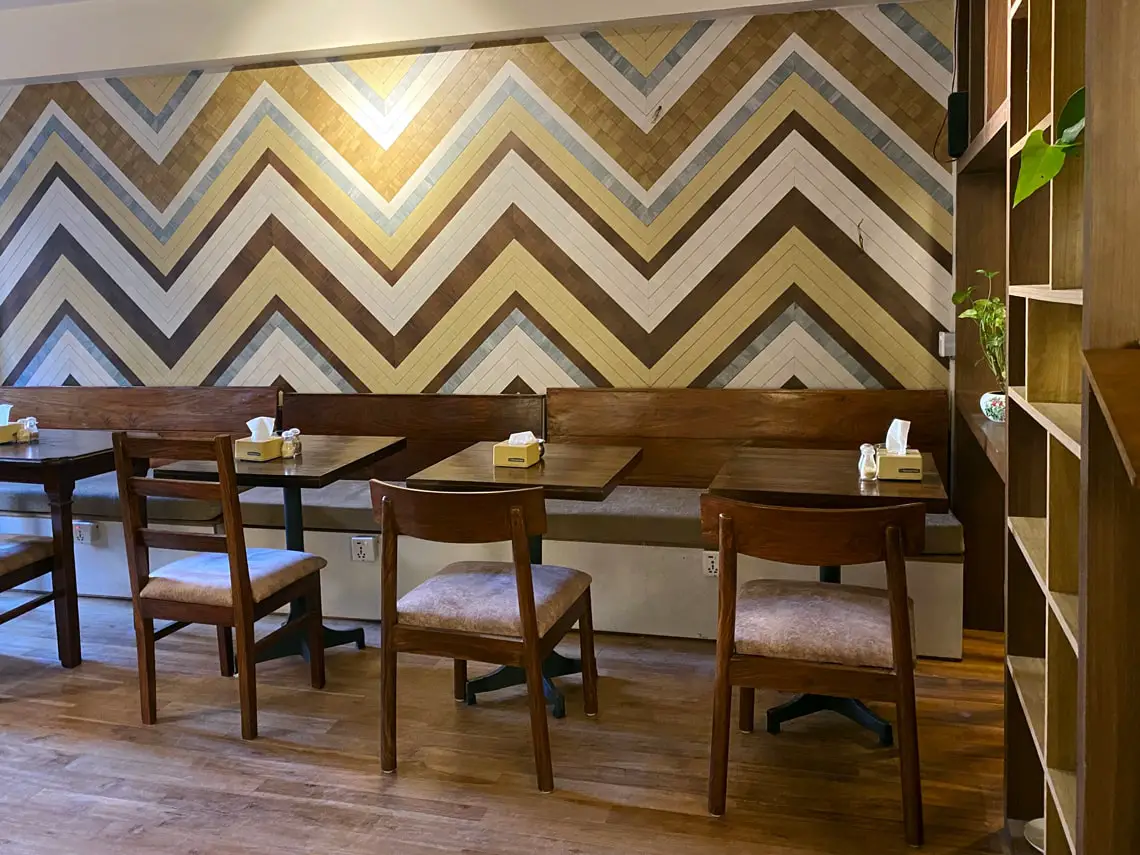 7. Coffee House Thamel
Location: Thamel
Cappuccino Cost: Rs. 180
Located in the heart of Thamel, the Coffee House should undoubtedly be on your working bucket list. That is, if you prefer to work with a great wifi connection and some of the best cheesecake there is to taste!
8. Karma Coffee
Location: Lalitpur
Cappuccino Cost: NA
Karma Coffee is for coffee enthusiasts. It's a hidden gem; a cosy place with a delightful ambience. Tucked away from Kathmandu's hustle and bustle, you shouldn't have any issues being productive here with a variety of comfortable seating arrangements.
9. Mitho Restaurant
Location: Thamel
Cappuccino Cost: Rs. 195
Mitho Restaurant is one of the best cafes to work in Kathmandu. The availability of plug points is scarce but, their internet speed laughs in the face of others. In terms of service, the restaurant operates at a high standard with plenty of tasty food options and great coffee. The staff are very friendly too!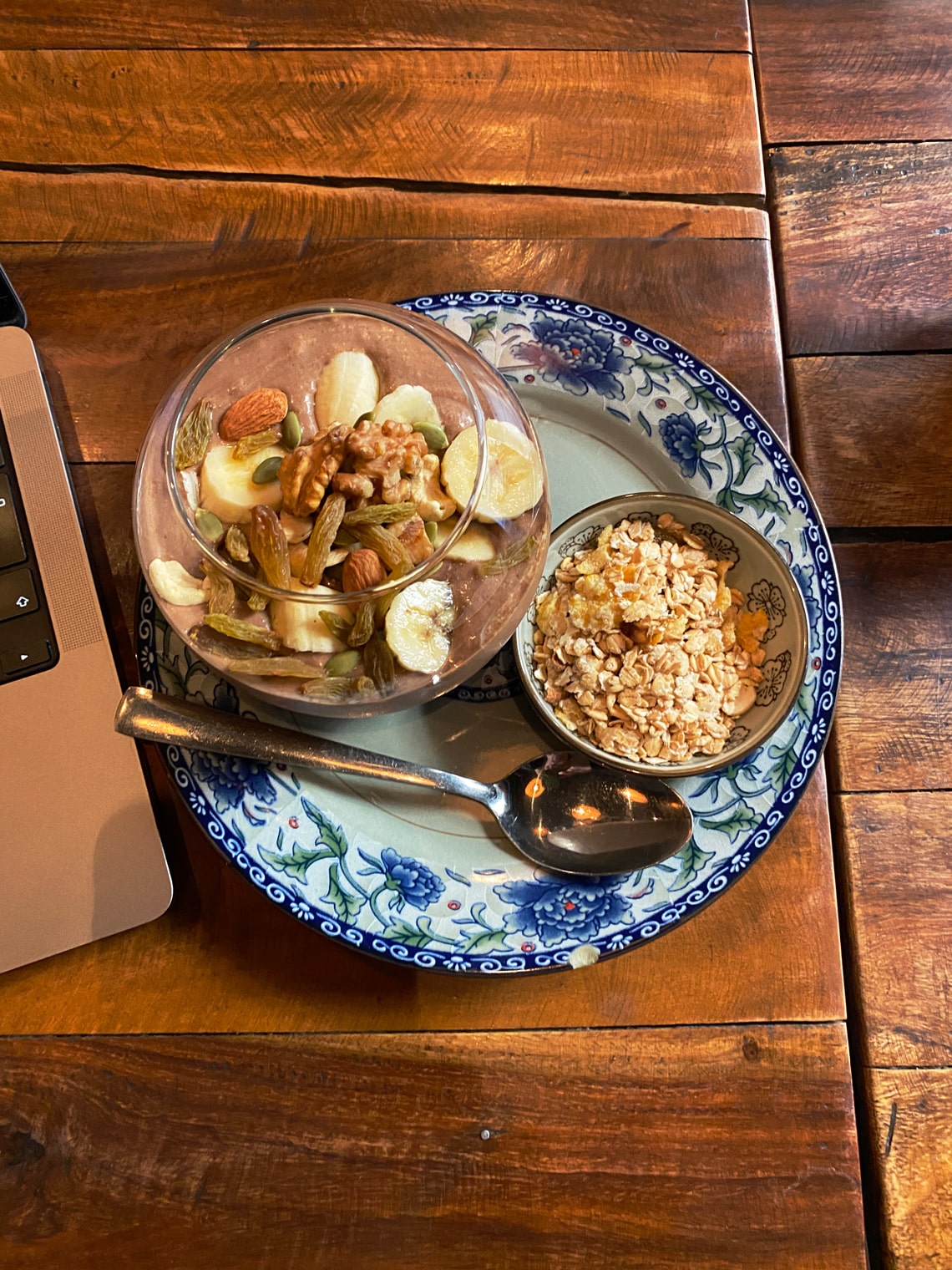 Alternatively…
The next suggestion isn't necessarily a coffee shop, but it is still a worthy mention for a number of reasons…
WanderThirst Hostel
Location: Thamel
Cappuccino Cost: NA
In a quiet corner of Kathmandu's bustling Thamel, the WanderThirst Hostel has an open quiet area separate from their bar and restaurant. There are many seating options; whether guests prefer to relax in a hammock, cross-legged on the floor or at a table with a chair. Plus, most of the tables have access to multiple plugs, and the internet connection is speedy.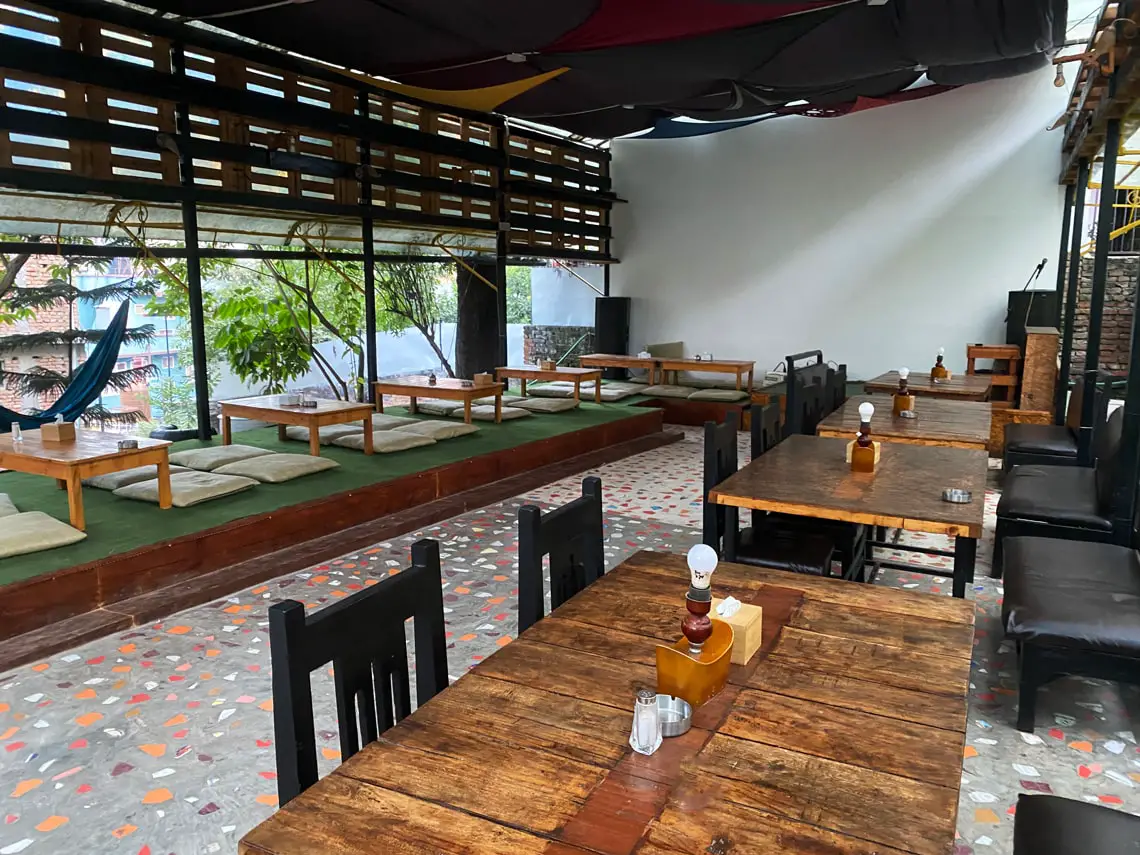 RELATED: 

Kathmandu for Digital Nomads (Everything You Should Know)
Let's go!
@katie.maree
Save this on Pinterest
Are you short on time? Hit Save to pin these best cafes to work in Kathmandu.