Barbados is located in the southeast of the Caribbean with its closest neighbours being Saint Vincent and Saint Lucia. It's 21 miles long and 14 miles wide, surrounded by coral reefs and surf. All-in-all, you could drive around the island in just 3 hours! Without any difference in timezone, Barbados for digital nomads from America especially, will be the perfect destination to keep your typical daily work routine in tact (with perhaps a 'little bit' of beach in between). Sounds like paradise, right?!
Don't have time to read this now? Pin this blog for later.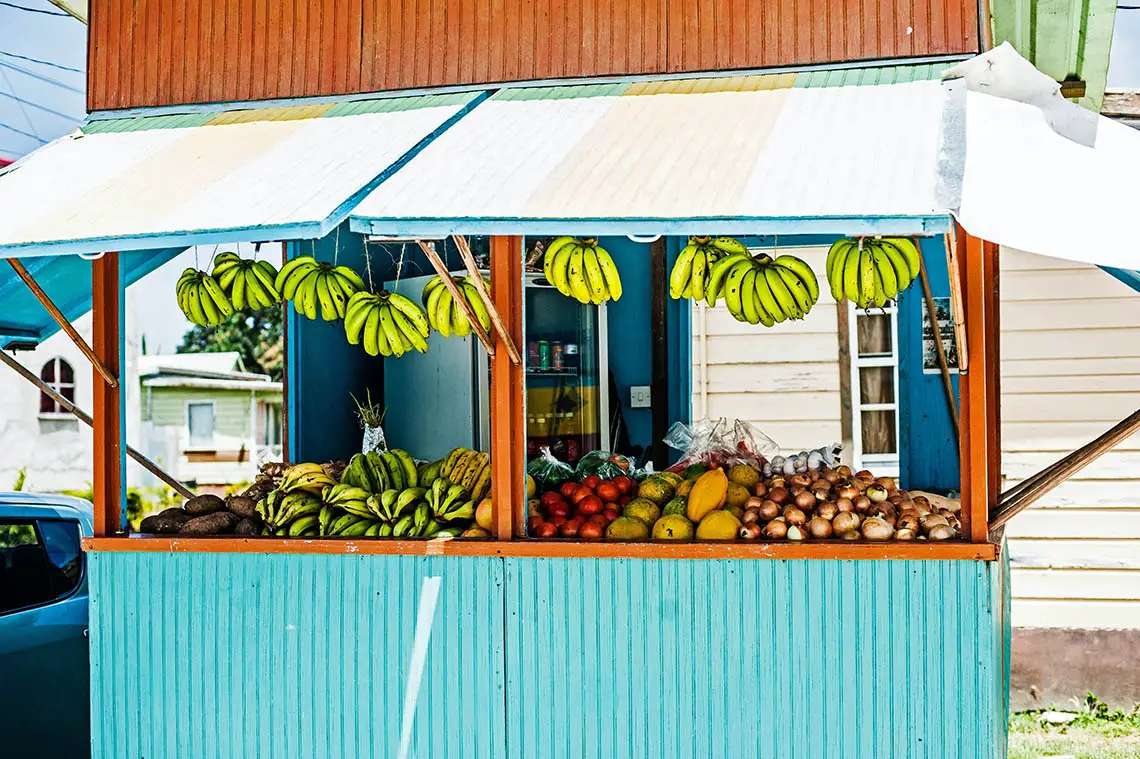 QUICK REFERENCES
Planning in a hurry? See keypoints of Barbados for digital nomads…
Where to stay in Bridgetown: Believe Caribbean Apartment is the best, and cheapest, apartment in the city. However, the Courtyard by Marriott has an on-site restaurant that is perfect for working remotely.
Insurance for Nomads: SafetyWing is travel insurance for nomads, by nomads. If you are unsure how long you'll be travelling for, or you haven't committed to any destination just yet, SafetyWing is convenient, flexible and simple.
Best Tours: Gain insight into the city itself with a guided walking tour of Bridgetown's fascinating history, go all out with a fun-filled island tour or explore unique shipwrecks aboard a clear-bottom kayak.
Recommended SIM card: Check out Airalo for either a local, regional or global eSIM. Airalo is the world's first eSIM supplier, so you can purchase the most suitable prepaid data plan before you've even arrived.
---
Is Barbados Good for Digitial Nomads?
It is possible to be a digital nomad in Barbados, but only as much as your remote income could afford. There are plenty of other tropical islands that offer similar conveniences at a cheaper rate, yet Barbados is great to experience if you are able to make it happen financially. This digital nomad guide will enlighten you on the basics, need-to-knows and local recommendations to help you gain the most from your stay.
Language
The official language of Barbados is English. However, you may have difficulty understanding informal conversations between local people as they have their own dialect – the bajan dialect.
Money
The official currency in Barbados is the Barbados Dollar ($) which is otherwise abbreviated as BBD. It can be confusing at times, considering that Bajans also accept US Dollars whilst their own currency uses the same symbol and name. If otherwise mentioned, costs will be stated in Barbados Dollars.
💳 Card Payments – Credit cards and contactless payments are widely accepted. ATMs are also commonplace across Bridgetown.
💰 Tipping Culture – A service charge between 10-15% is typically added to any bill at hotels and restaurants in Barbados. Any additional tip is at the customers' discretion, though the standard rate would be 10%.
Safety
Is it safe in Barbados for tourists? Barbados is generally considered to be a safe destination for travellers as the crime rate is fairly low. In fact, it's often described as the safest Caribbean island for tourists!
The Bajan people are often described as warm, friendly and polite. However the local men can often be a little too flirtatious (in my opinion), in any given circumstance. As a solo female traveller, take the necessary precautions to avoid any unwanted attention, especially whilst being alone at night.
Visa
In 2020, Barbados caught the attention of digital nomads around the world as they launched a 1-year remote work visa called the 'Welcome Stamp'. This would allow digital nomads to work on the island for up to 12 months, but to qualify, you mustn't be employed in Barbados and you must earn more than a 50,000 USD annual salary. The good news is that it takes less than 10 minutes to apply. The bad news is that it can cost 2,000 USD. On the other hand, American, Canadian and British citizens do not need a visa for stays of less than 6 months, so the 'Welcome Stamp' may not be entirely necessary.
ALSO: The New York Travel Guide for Digital Nomads
Transport
Bridgetown is pedestrian-friendly, out with the midday heat. Though I personally believe that riding a bus in Barbados should be on every visitor's bucket list! They may have a reputation for reckless driving, but the often erratic experience is a sure fire way to gain an insight into the island life culture.
🚌 Bus – The cheapest way to travel around Bridgetown, and the island of Barbados, is by bus. There are two types; large blue or yellow buses and white minivans with a red stripe. Both are readily available for 3.50 BBD (1.70 USD) per ride. This payment can only be made by cash, though it will be possible to receive change if it's required. The bus stops are dotted all around Bridgetown, each marked with a women's name for reference. To navigate the bus system, install the Beepbus or MOOVIT app.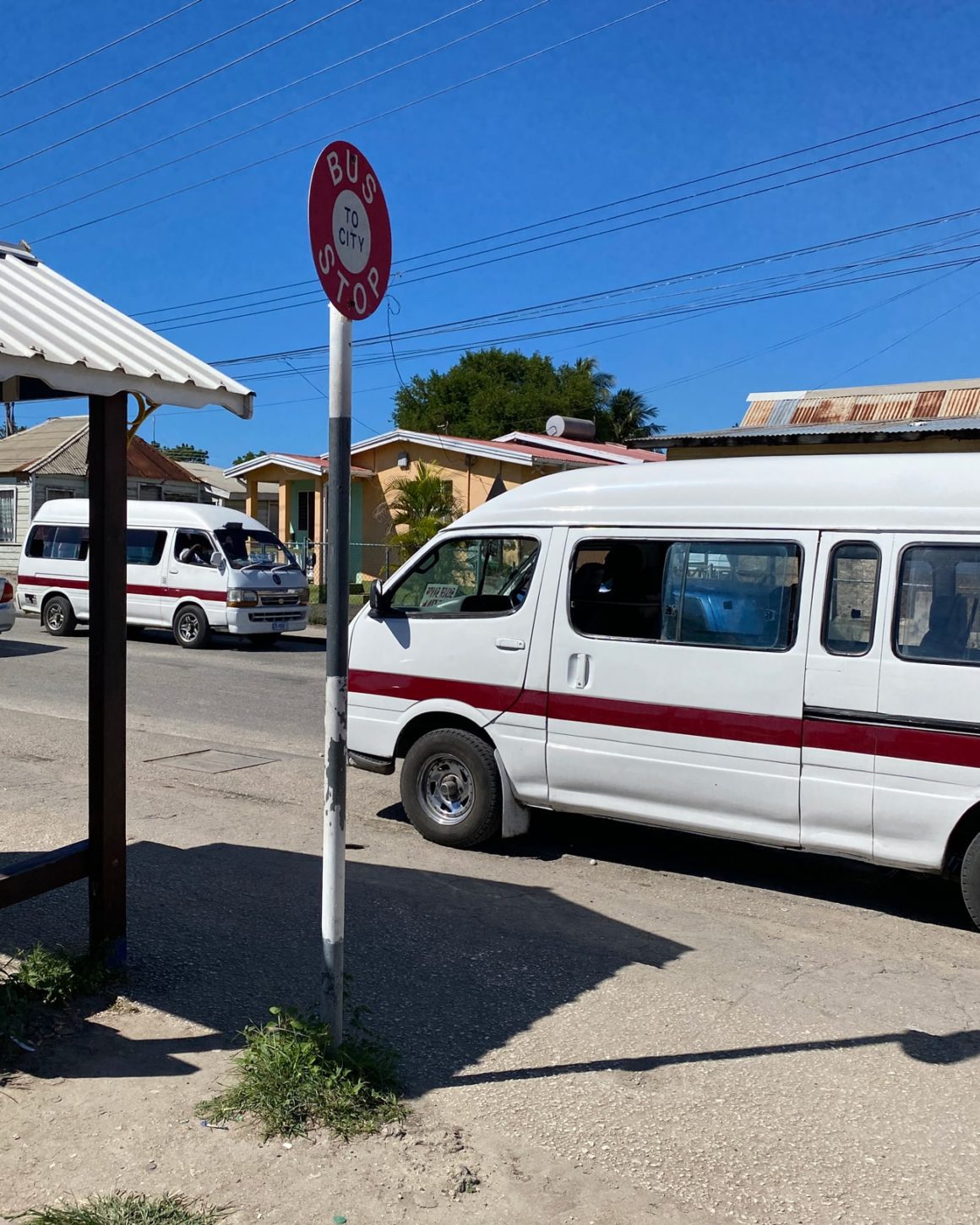 🚕 Taxis – None of the common ride-hailing apps (e.g. Uber, Lyft) operates in Barbados, yet. Instead, there are a number of taxi companies and readily available independent drivers on the streets. Either way, the drivers do not rely on fare meters, so you should negotiate your journey's cost in advance.
🚗 Rental Car – Unfortunately for American and European citizens, the Bajans drive on the left side of the road. Other than this challenge, road users are reasonably courteous so driving shouldn't be particularly difficult. There are plenty of car rental companies in Barbados. To reserve online, see rentalcars.com.
Connectivity
Barbados is equipped with reliable and fast internet connections which are more than adequate for working remotely. Most restaurants, cafes, bars and hotels across the island will allow you access to their free public wifi too.
Wifi Speeds – According to Ookla's SpeedTest, Barbados has an average download speed of 82 Mbps.
Data Plans – Unlike most other airports on this planet, it is not possible to buy a local SIM card at the international airport in Barbados. You can, however, purchase a package from Digicel or Flow in their stores.
If convenience is your ultimate goal, check out Airalo for either a local, regional or global eSIM. Airalo is the world's first eSIM supplier. You can purchase the most suitable prepaid data plan without visiting any shop or swapping physical sim cards. This is the technology we digital nomads have been waiting for!
Digital Nomad Community
There isn't an immediately obvious community in Barbados for digital nomads, though with the introduction of the nomad-specific visa, the country is attracting more and more every day. If you are new to the island, there are a couple of Facebook groups that will help you find some initial connections. Everybody is so friendly and laid back in Barbados; it would be very surprising if you didn't find some form of social circle.
READ: How to be a Digital Nomad in San Diego (California)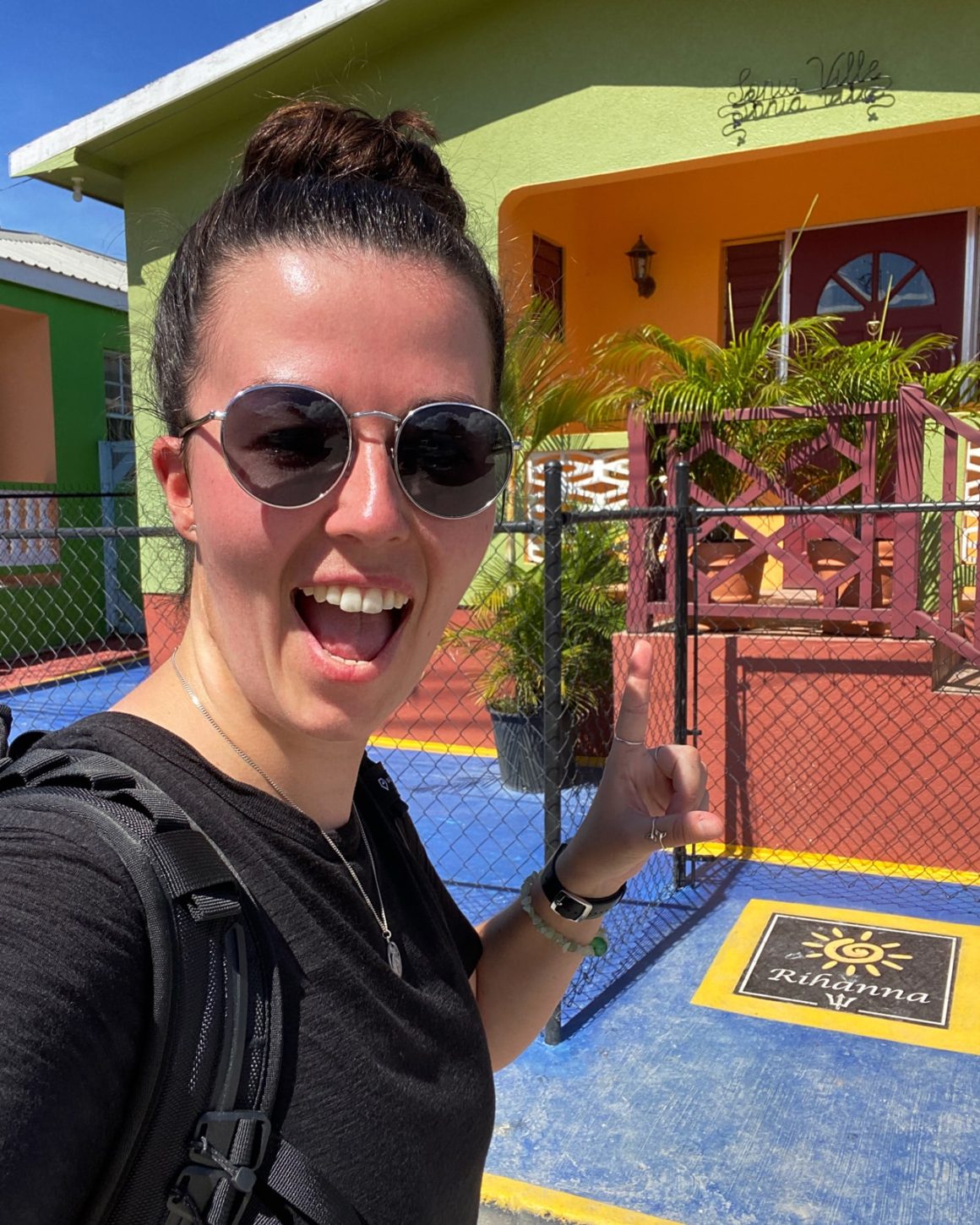 Know Before You Go
Best Time to Visit Barbados
The best time to visit Barbados is between December and June, when the weather is driest. This is the peak season so visitors can expect fun-filled festivals in combination with great beach conditions and cruiseship crowds. You could also consider the two shoulder seasons if you'd prefer fewer tourists; they are mid-April to June and November. Prices can drop as the high-season crowds depart, which reveal options in Barbados for digital nomads which are better value for money.
January – The New Year welcomes a cool breeze and an influx of sailing enthusiasts as the island hosts the Round Barbados Sailing Week.
February – Locals celebrate Barbados' rich heritage during the lively Holetown Festival. You could expect to see steel band concerts, street fairs, parades and plenty of socialising.
March – Horse racing is massive in Barbados! The sport peaks in March as one of the biggest racing events in the Eastern Caribbean is held near Bridgetown.
April – Oistins Fish Festival, the largest community festival in Barbados, happens over the Easter weekend. This would be a great time to taste local specialities, such as flying fish, fish cakes and breadfruit.
May – The crowds begin to disappear as the Gospelfest happens to be one of the last major festivals before the hot summer season commences.
June – The summer heat toasts all those who visit for the Sol Rally, the Caribbean's largest annual international motorsport event. This is also the start of Barbados' hurricane season, although the island isn't normally affected.
July – This is normally the hottest month of the year, also with an explosion of colour and energy as the Crop Over event is celebrated throughout.
August – Admire extravagant displays of vibrant headpieces, dancing feathers and sequined bodysuits as many Bajans parade to non-stop soca beats. This gathering happens on the first Monday of August to signify the end of Crop Over.
September – Many people consider September to be one of the best times to visit Barbados as it's the month when vacation prices tend to be at their lowest.
October – From street food to fine dining, visit during this time to experience the ultimate combination of local rum and Bajan cuisine at the Barbados Food & Rum Festival.
November – The hurricane season diminishes as Barbados celebrates its anniversary of independence from Great Britain.
December – Leave the hats, scarves and bonnets at home as December's weather is ideal for beach days. Many Bajans will enjoy Christmas with families and friends along the clear and calm waters of the coastline.
Drinking Water
The tap water in Barbados is safe to drink. It is recommended that visitors bring a refillable bottle to prevent the overuse of plastic.
SIMILAR: Caye Caulker for Digital Nomads (Belize Travel Guide)
Bonus: Barbados Recommendations
Working Remotely from Bridgetown
Many people will choose to work from home but if you'd prefer a more structured workspace in public or even with a fresh sea breeze, then the area in and around Bridgetown does have a selection of coworking spaces, coffee shops and restaurants.
The coworking scene in Barbados for digital nomads is gaining popularity, but unfortunately, the industry has not flourished with options aplenty just yet. Instead, many digital nomads settle inside a coffee shop since the island's internet is actually 'pretty decent'.
Recommended Coworking Spaces –
Suggested Coffee Shops & Restaurants –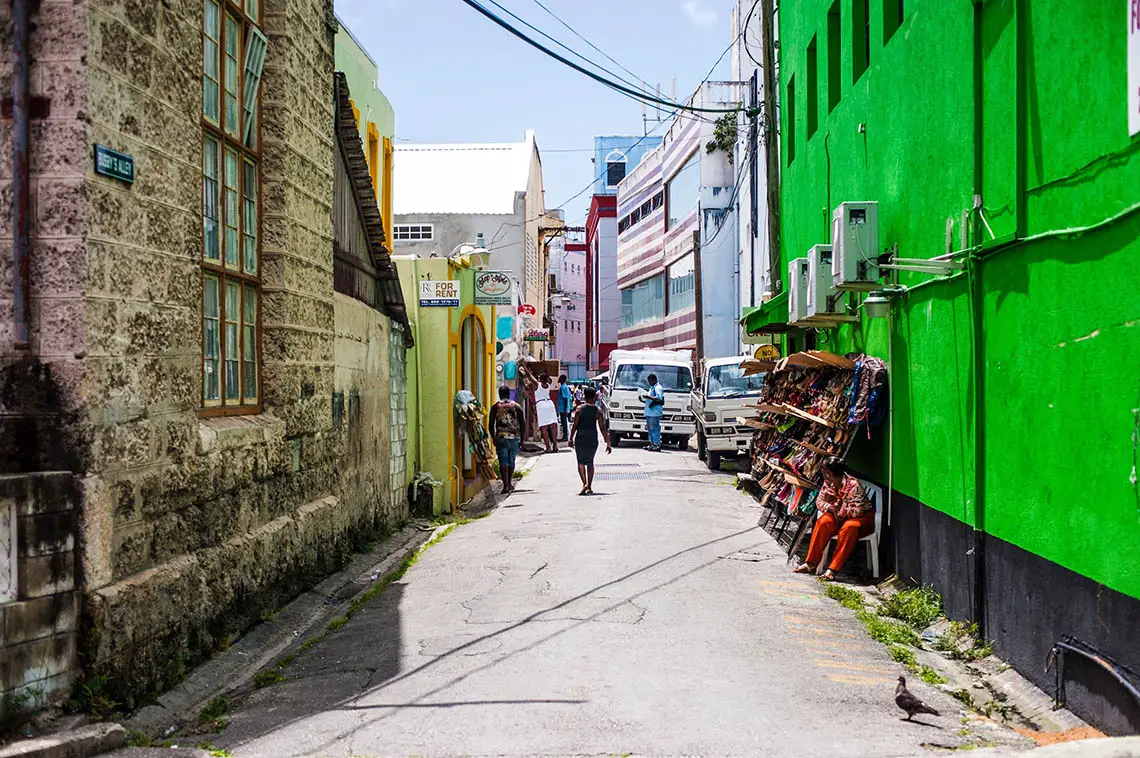 SEE: Is Sri Lanka Travel Possible as a Digital Nomad? 
Digital Nomad Accommodation in Bridgetown
Airbnb is the most convenient website to find a place to stay in Barbados for digital nomads, particularly if you are staying for less than a couple of months. Below are a few recommendations for short-term stays…
Budget:
Believe Caribbean Apartment is conveniently located in Bridgetown. With a kitchen, seating area and patio, this accommodation will see you settling in without any bother!
Mid-Range:
Although a little further away from Bridgetown, Adulo Apartments feature patios overlooking a tropical garden, all within a short walk away from the famous Accra Beach.
High-End:
If your room's desk isn't suitable, you could also work from Courtyard by Marriott's on-site restaurant. Otherwise, you could choose the Sweetfield Manor to enjoy a hot tub and barbeque facilities too.
Luxurious:
Stay in the heart of happening Saint Lawrence Gap at South Gap Hotel. This place is just 550 yards from Dover Beach with a restaurant if you'd prefer not to work under the aircon of your hotel room.
Alternatively, you could have a whole apartment or house to yourself! Why not stay in wonderful homes by house-sitting and caring for adorable pets? This experience would not be for everyone but you could find yourself in free accommodation, whilst you live a more authentic lifestyle in the local area, by joining Trusted Housesitters.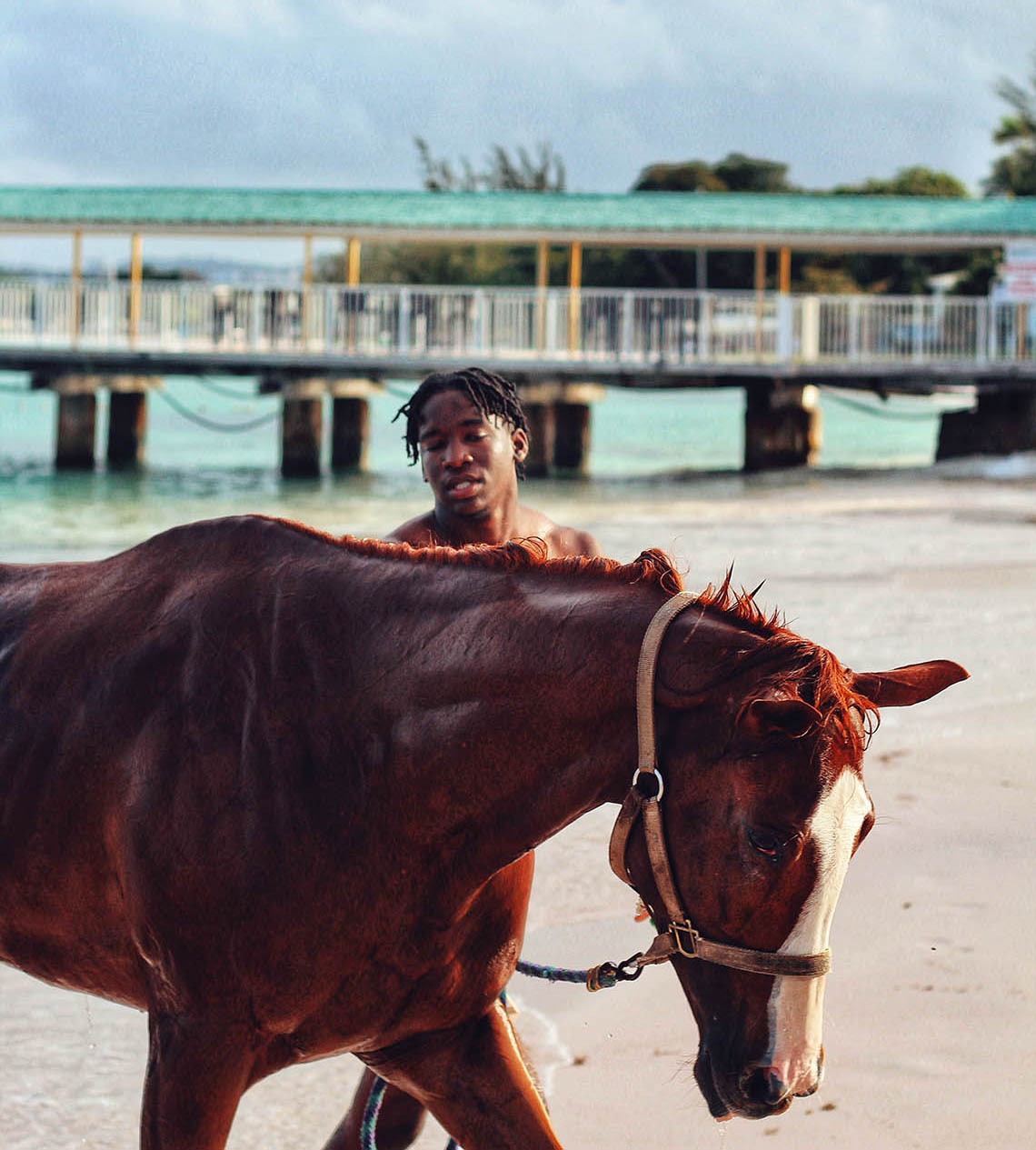 Things To Do in Barbados
With plenty of golf courses, historic homes and sporting events, Barbados is an ideal vacation spot for active travellers who prefer to pack activities between their beach sessions. Not to mention, a trip to Barbados wouldn't be complete without sampling some of the country's world-famous rum too!
READ: The Coliving Spaces that Digital Nomads Should Know About
Where To Go After Barbados?
With warm weather, great beaches and fast internet, who wouldn't want to open their laptop to work from paradise day-in-day-out? Though at some point, perhaps even just for the hurricane season, you may need to consider where your next destination will be.
The island of Barbados is reasonably well-connected with regular flights to international airports around the world. Where will you go? Here are a few suggestions…
Caye Caulker – Would you be interested in another idyllic island?… Perhaps without any cars, where shoes are not required and an even more laidback lifestyle is celebrated?
See: Caye Caulker for Digital Nomads (Working Remotely in Belize).
New York – Flights depart the international airport in Barbados every day for New York.
See: How to Live as a Digital Nomad in New York City.
Los Angeles – A direct flight between Barbados and California will take less than 8 hours, though most will stopover in New York.
See: How I Survived Los Angeles as a Digital Nomad.
CHECK: Digital nomad guides for Dubai, Belize, Sri Lanka, Guatemala, Montenegro, Croatia and Albania.
Let's go!
@katie.maree
---
Did You Know…
If you purchase through a KatieGoes link, we receive a small amount but you still pay the same. This contribution helps keep this blog moving – win, win! Nevertheless, I only recommend personal favourites…
---
Save this on Pinterest
Do you not have time to read this travel guide of Barbados for digital nomads? Click on the Save button to pin this article for later.