There's common sense, then there are the secrets of those who have learnt from the mistakes of themselves and other unfortunate travellers around them. Fortunately, there are many ways to avoid any mishaps which will keep your camera gear as safe as possible.
It's a fear most of us carry; anxiously anticipating a pickpocketing thief to pass by, or even a moment of distraction where we may leave precious belongings behind. The safety of our expensive gear is a daily concern for full-time travellers. Of course, there are extra precautions that we can take in order for us to avoid such scenarios, but let me tell you about the untold tricks.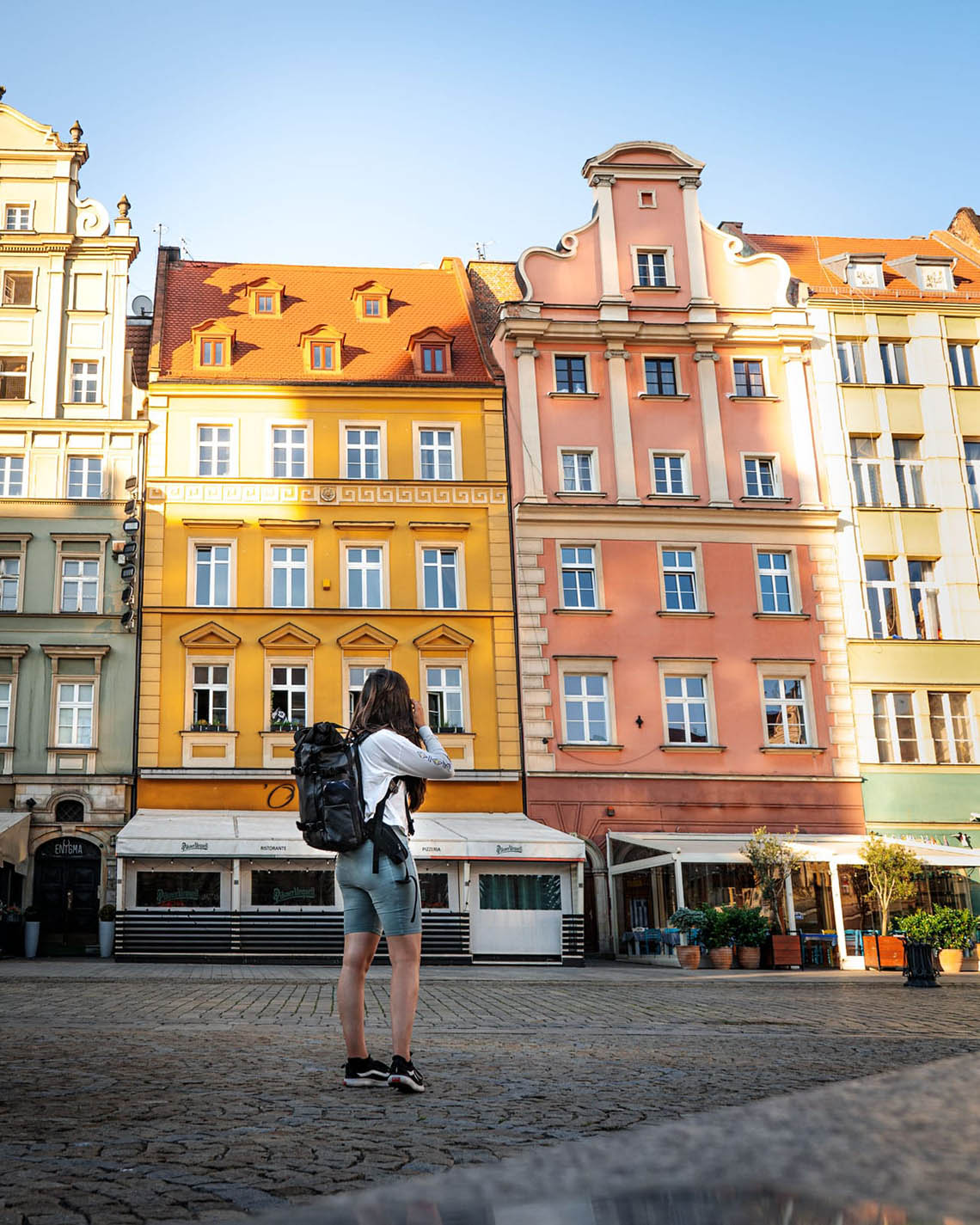 Curious to see what's in my backpack of camera gear?
Disclaimer: This post contains affiliate links which means that KatieGoes receives a small amount but you still pay the same. The contribution helps to support the continued creation of these blogs – win, win! Nevertheless, I only recommend personal favourites that I've tried, tested or have first-hand knowledge of.
How Do You Keep Your Camera Equipment Safe?
Take the necessary precautions to keep your camera gear safe. The following secrets are the best way to travel with camera gear, whilst keeping it protected from thieves and any potential damage.
Carry Packets of Silica Gel
This is such a straightforward trick that won't even cost a penny!
Have you ever received a small pouch of Silica Gel with your new purchase? Do you know why they are included?
Silica absorbs water vapour. So, packets of silica beads are commonly packed with new products that have the potential to be affected by excess moisture or condensation. Therefore, you could simply throw a handful of these pouches into your backpacks. For what little weight the packets add, they are a no-brainer when they might just save your electronics from any water damage.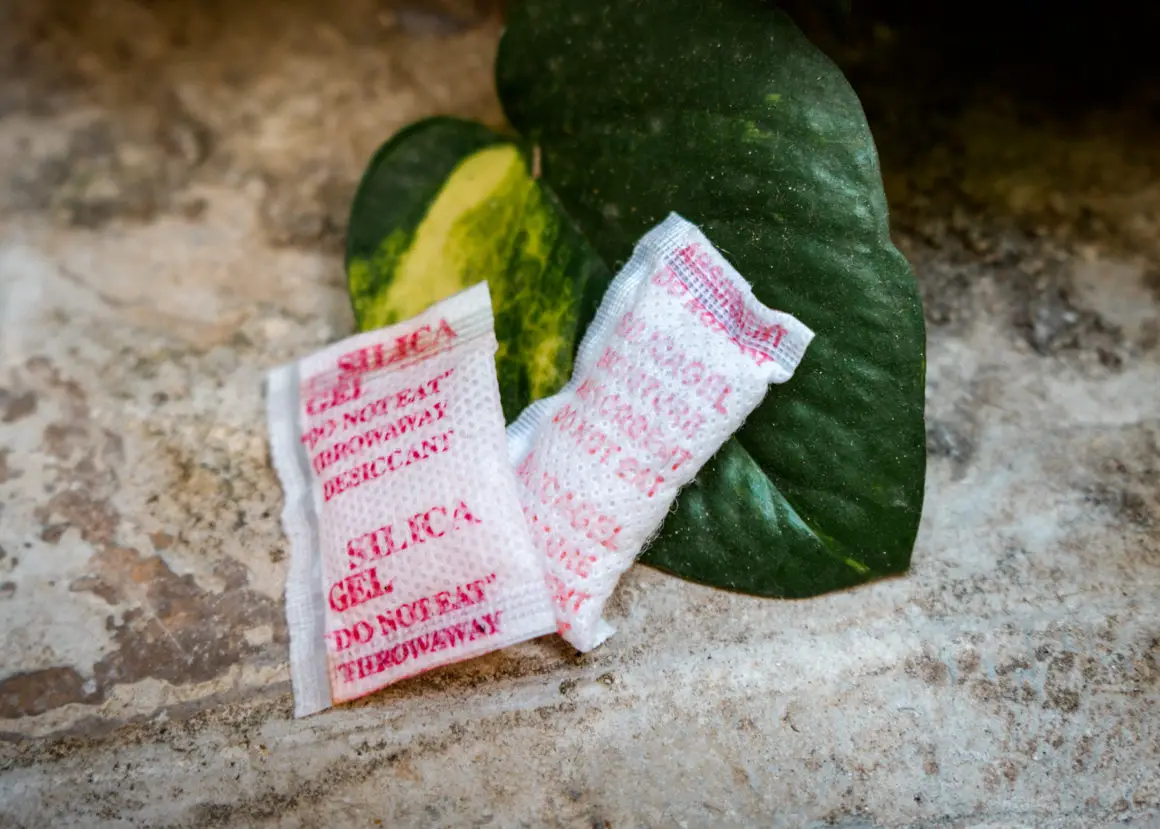 Mark Your Drone
One of my biggest fears is a drone crash. They can fly so far away that one can only hope that they will return safely. After all, as much as I'd like them to be… My driving skills aren't quite as good as Sam Kolder's.
For that reason, you should prepare for the worst and hope for the best. Use a permanent marker to write your contact details on your drone's body. That way, if a stranger does find your drone after a crash landing, they'll be able to contact you straight away (fingers crossed that they are a kind citizen).
TIP: If you are a full-time traveller who is constantly changing their SIM card between countries, then add an email address or social media handle (a platform that you use the most). You wouldn't want to miss that message!
Store Files on a Rugged Hard Drive
Of course, you will want to keep your files secure. It could be argued that online storage platforms are the safest place to keep them. However, this makes video editing tricky and becomes a nuisance when the internet connection is unreliable.
How about having both a digital and physical storage system to ensure the security of your files? If your livelihood relies on these digital items you carry around on a daily basis, then I'd highly recommend having the two methods.
The disadvantage of hard drives is that they can sometimes become corrupt or even unresponsive if they've been dropped, in contact with liquid or exposed to extremely high temperatures (all of which are likely dangers on any adventure).
For this reason, you should invest in a more durable model such as Lacie's Rugged External Hard Drive's. They are perfect for content creators, digital nomads and ever-moving entrepreneurs.
Alternatively, there are cases on the market that provide extra protection for your current hard drive too.
Hide the Branding
Don't encourage the thieves by showcasing the value of your belongings. This includes wearing branded clothing, flashy jewellery or carrying the most expensive technology.
Though the latter can often be unavoidable, you can still choose to make it more difficult for onlookers by hiding the product's branding. There are many ways to do so.
The first would be to change your Sony, Canon, Nikon or Leica camera strap with a non-branded alternative. Secondly, you could use tape to cover the logo on the front of your DSLR. These methods could be applied to phones, backpacks and anything that is of high monetary value.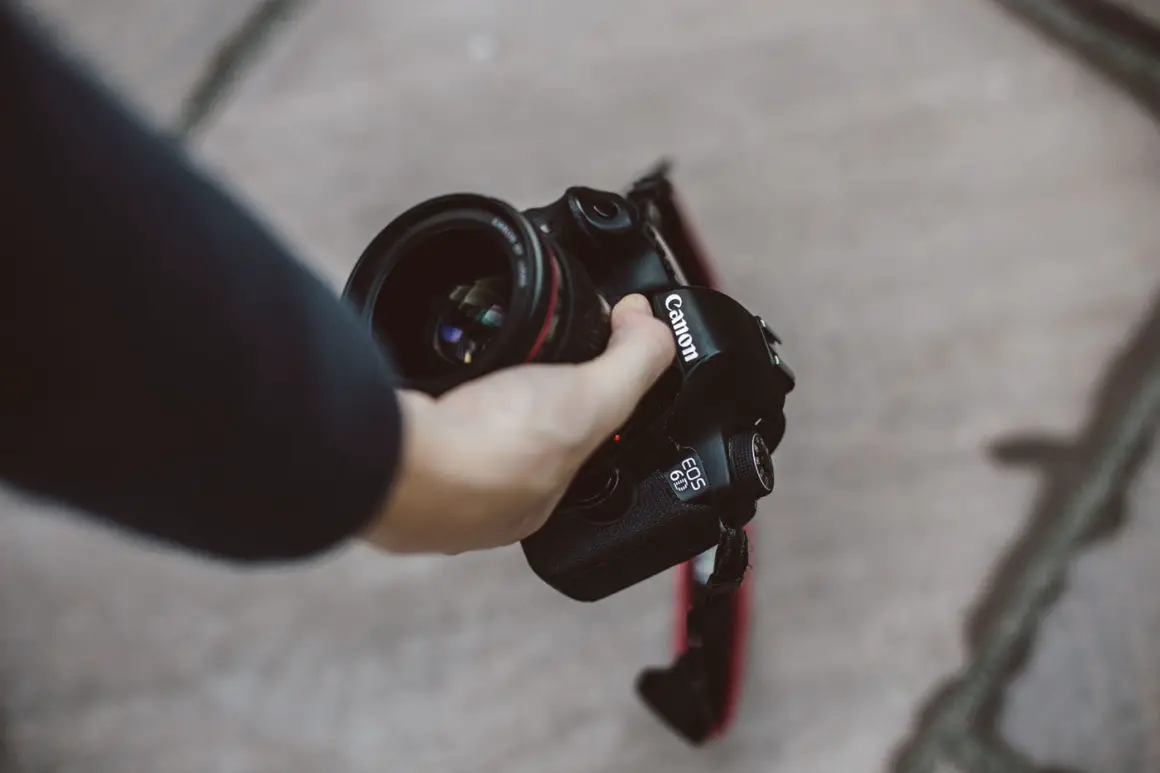 Not letting potential thieves know of your belongings' worth is key to not being a target. This leads on to the next point…
Don't Buy a Camera Bag
Obviously, you will need some kind of backpack to carry your gear. Your choice of bag may be one of the most crucial decisions that prevent your valuables from being stolen. There are two reasons for this:
If you avoid carrying a purpose-built camera or laptop bag, robbers will have no clue whether you own any valuables or not. Though they can be practical, try to resist buying the commonly-bought branded bags such as Lowepro, Manfrotto and Thule. Or, at least choose one that doesn't look like a typical electronics bag.
Another point to consider is how accessible the backpack is from the front. The more pockets and openings there are; the easier it is for a pickpocketing thief to spot an opportunity.
If you'd like to find out more about the perfect backpack for your gear, then check out this complete guide to the best camera gear and travel essentials for full-time travellers.
Secure Your Phone with Wrist Straps
If you are not already, you should be aware that there are many pickpocketing experts who can snatch your mobile device whilst they escape on their moped (often, in broad daylight!).
To avoid this scenario, equip your phone with a lanyard. There are so many fashionable options these days, that you'd be silly not to keep a strap on your phone at all times.
Lock Your Valuables
'Hey there! Would you mind watching my bag whilst I nip to the bathroom?'
We've all been there, especially those solo travellers. First, we have to spend time judging the character, then we have to approach the stranger with or without a language barrier… Just so we can pee!
And this isn't the only instance. You could be in a hostel dorm that has no locker. Then you'll have to decide, whether it is safer to keep your valuables in the dorm room (without a lock) or take them with you into an environment where anything could happen.
Either way, a theft protection lock could be your saving grace.
Insure Your Gear
It's one of those things you buy, that you hope you'll never have to use. Make sure to take your time whilst considering gadget insurance that will fully protect your valuables. Then, take a note of all the serial numbers, this will make the insurance claim a much simpler process.
Another option would be to set aside the same amount of money every month. Instead of paying an insurance company, you could keep the money in a savings account in case of an emergency. The downside to this approach is that your account wouldn't equate to much until at least a few months of transfers have been saved.
Pack a Tracker
Last, but not least, if you are super protective, then you could consider buying an Apple AirTag.
AirTags are linked to the 'Find My' app on your iPhone. They are made to be hidden inside a bag or case, so if the owner can relocate the lost or stolen items by following a live map. These small devices can also be a lifesaver when your luggage doesn't appear at baggage claim.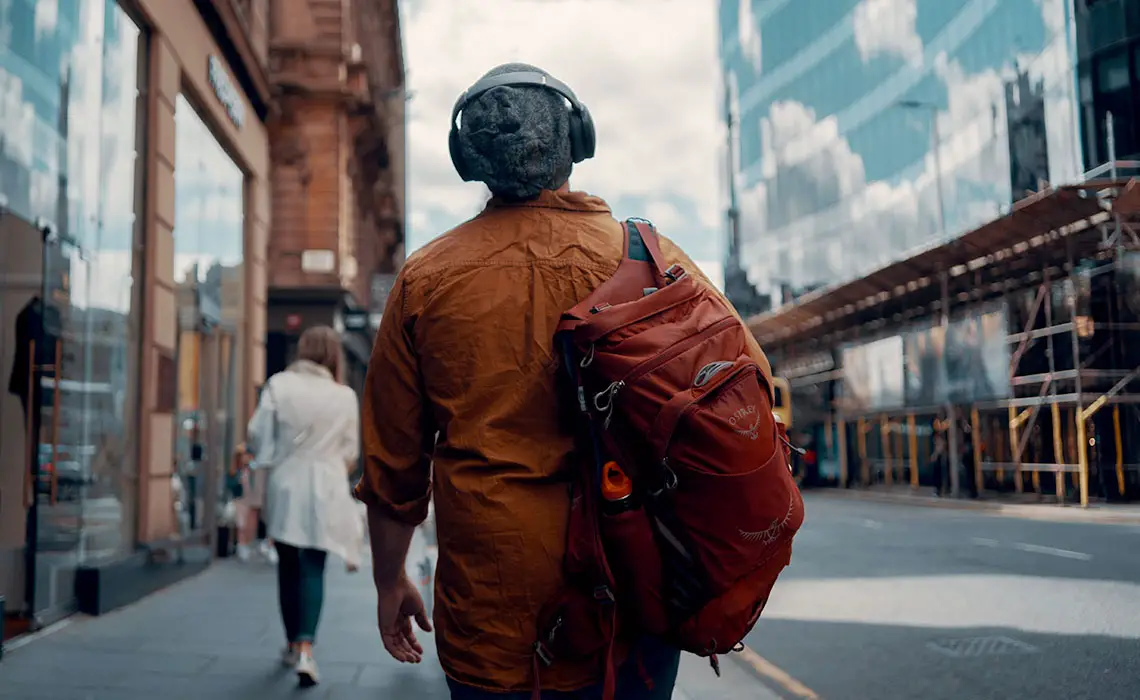 READ: How I Became a Digital Nomad Designer in 3 Months
Are you interested in reading more travel gear hacks? These packing secrets will ensure your backpacks stay as lightweight as possible, allowing you to potentially travel with hand luggage only.
Let's go!
@katie.maree
---
Did You Know…
If you purchase through a KatieGoes link, we receive a small amount but you still pay the same. This contribution helps keep this blog moving – win, win! Nevertheless, I only recommend personal favourites…
---
Save this on Pinterest
Do you not have time to read this guide? Pin this article for later.