This will be, without a doubt, one of the most difficult destination blogs to compose. On the other hand, I personally feel a duty to share the notion of travel being possible in Syria – even amidst the internal and external battles that the country still currently faces today. Depending on your travel experience, it's common to realise that the reality of most countries can be very different to the perception that mainstream media outlets try to convey… This applies to (many areas of) Syria too.
Don't have time to read this now? Pin this blog for later.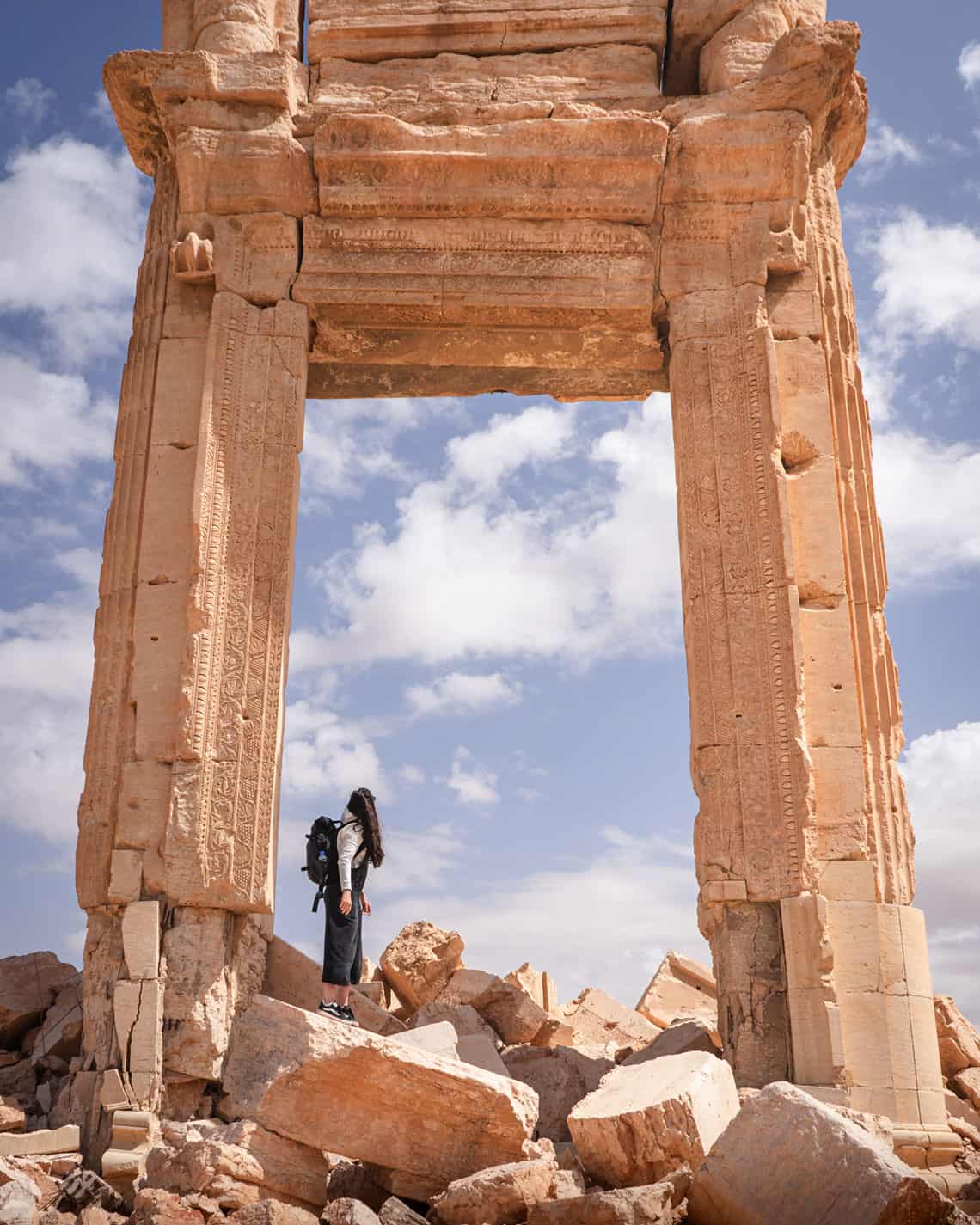 Why Should You Travel to Syria?
Syria could be one of the most emotionally difficult destinations you can visit today. It is clear to see that most of the landscapes, towns and characters have been shaped by the most recent war. Personal stories will continue to break your heart on a day-to-day basis. And as a consequence, military checkpoints patrol most corners of the road network and most of what remains to be visited by tourists.
Still and all, contrary to what much of the mainstream media would have us believe, Syria has many other stories to tell, especially to those who are courageous enough to visit.
Before 2011, popular hotel rooms and tour operators would be fully booked. Tourists from all around the world would flock in numbers to explore the incredible ancient structures, such as Palmyra and Krak des Chevaliers. So, whether you believe it or not, Syria once had a booming tourism industry. This is understandable because Syria has some of the richest histories and ancient sites in the world!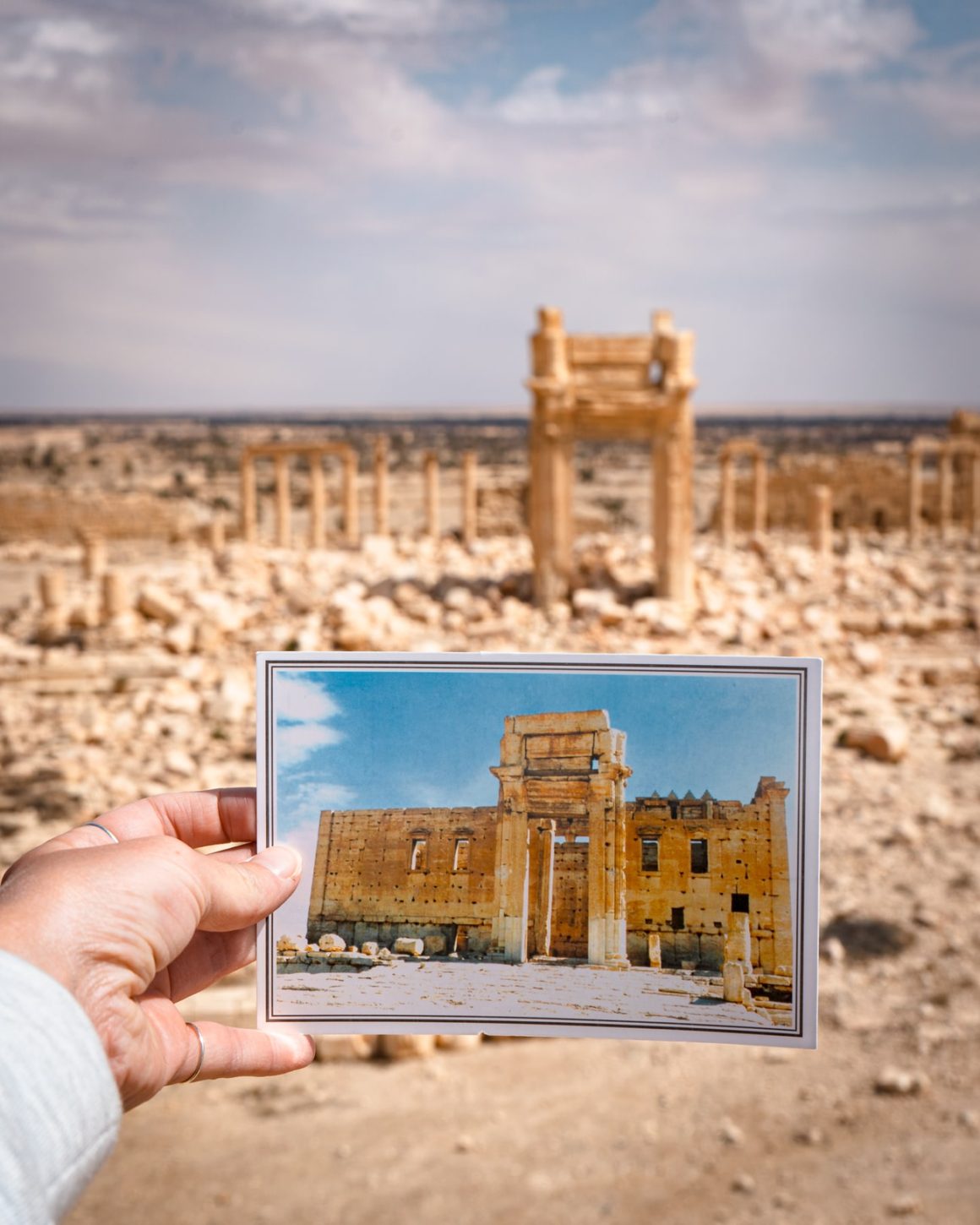 This personal insight is not a suggestion that Syria is ready for mass tourism yet. After all, for any open-hearted individual who is willing to cross the Syrian border and especially for the vast population of Syria, I can only have hope and faith that they will be able to host larger numbers again someday soon. Inshallah!
Is It Safe to Travel to Syria?
During the time this blog was written (July 2022), it would be against foreign advice to travel to Syria. It's also near impossible to find travel insurance that will cover your visit, due to the economic sanctions that multiple nations have placed on the country.
The intention of this blog is not to inform travellers that visiting Syria is completely safe – it's not. In fact, there are many areas of the country that are still active conflict zones and undisputed territories. Nevertheless, the complete war zone that mainstream media outlets portray the entire country to be in, is simply misleading.
In fact, most curious locals generally point out their own personal concerns about how their country is perceived by other nations through the mainstream media. Therefore, I personally feel a duty to share their strong message of humankind, that the overwhelming majority of Syrians are not dangerous and are instead, very peaceful and loving people. By spending time with these local people from various areas of Syria, I was one thousand per cent assured by their heartwarming smiles that would grant peace to anyone with compassion that was blessed to be around them.
Of course, like in many other countries, things can change quickly. Therefore, I would urge everyone to do research and their own risk assessment before travelling. There are plenty of governments advising against travel to Syria, but similarly, a great amount of positive trip reports from western travellers on Facebook groups, forums and YouTube vlogs. All in all, it's important that you travel to Syria with a trustworthy local contact in case the situation on the ground changes in an instant. If you are planning to travel with a reputable tour company, then keep in contact with their employees. They will be able to better advise you on the current security situation.
Travelling to Syria as a Female
In all honesty, my experience in Syria as a female foreigner (with a local guide) felt very safe. From the countless welcoming encounters at the military checkpoints to the interactions with boys, guys and other women on the streets, I personally had zero threatening experiences.
What Is It Like Travelling Syria?
Talking about what still stands in Syria today is almost unavoidable without also mentioning what has been lost, destroyed or taken over the years. It's heartbreaking to hear and painful to see the devastation in any guide's face whilst they tell the stories of destruction in what once stood before them. This is massively overwhelming to make sense of as a visitor.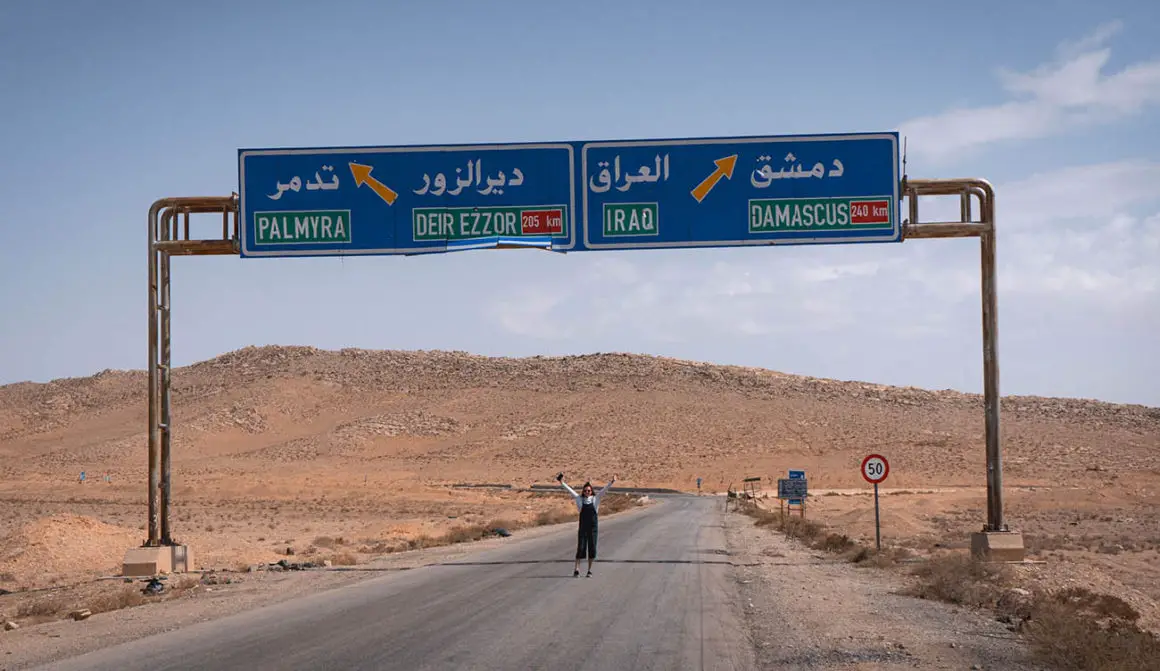 How to Get a Tourist Visa to Enter Syria
It's important to note that foreigners cannot explore Syria 100% independently. Visitors need to obtain a visa with security clearance beforehand. This can be organised through a travel agency within the country. Once you arrive, the travel agency will provide you with a local guide that should accompany you over the entirety of your stay.
Gaining your security clearance through a local tour company is straightforward; the process will usually take less than 2 weeks, or in my case, 10 days. Normally, all that should be required is an image of your passport, employment status and occupation. This paperwork is important as it will be shown multiple times a day as you pass the many roadside checkpoints.
At the time of writing this (July 2022), visas are not permitted for American citizens or for those with an Israeli stamp on their current passport.
In My Experience…
I, and two other Brits, were driven across the border between Lebanon and Syria by an employee of the tour company we were in contact with beforehand. Overall, the border crossing was surprisingly smooth. We did not encounter any issues and were pleasantly startled by the extremely warm welcome and plentiful smiles from both the immigration officers and military staff on guard. In addition to our payment to the tour agency for a visa, we also paid $140 at a border office to enter the country. Our driver was very organised as he ushered us around the necessary desks on foot. There were some for our passports, a check of vaccine certificates, visas and what seemed to be another for his vehicle. Before we drove away, some uniformed officers briefly, but respectfully, checked the contents of our luggage too.
Exchanging Money in Syria
The currency in Syria is the Syrian Pound (SYP). You should bring either Euros or US Dollars to exchange in the country because, due to European and American economic sanctions against Syria, you will not be able to use any card to withdraw or spend money.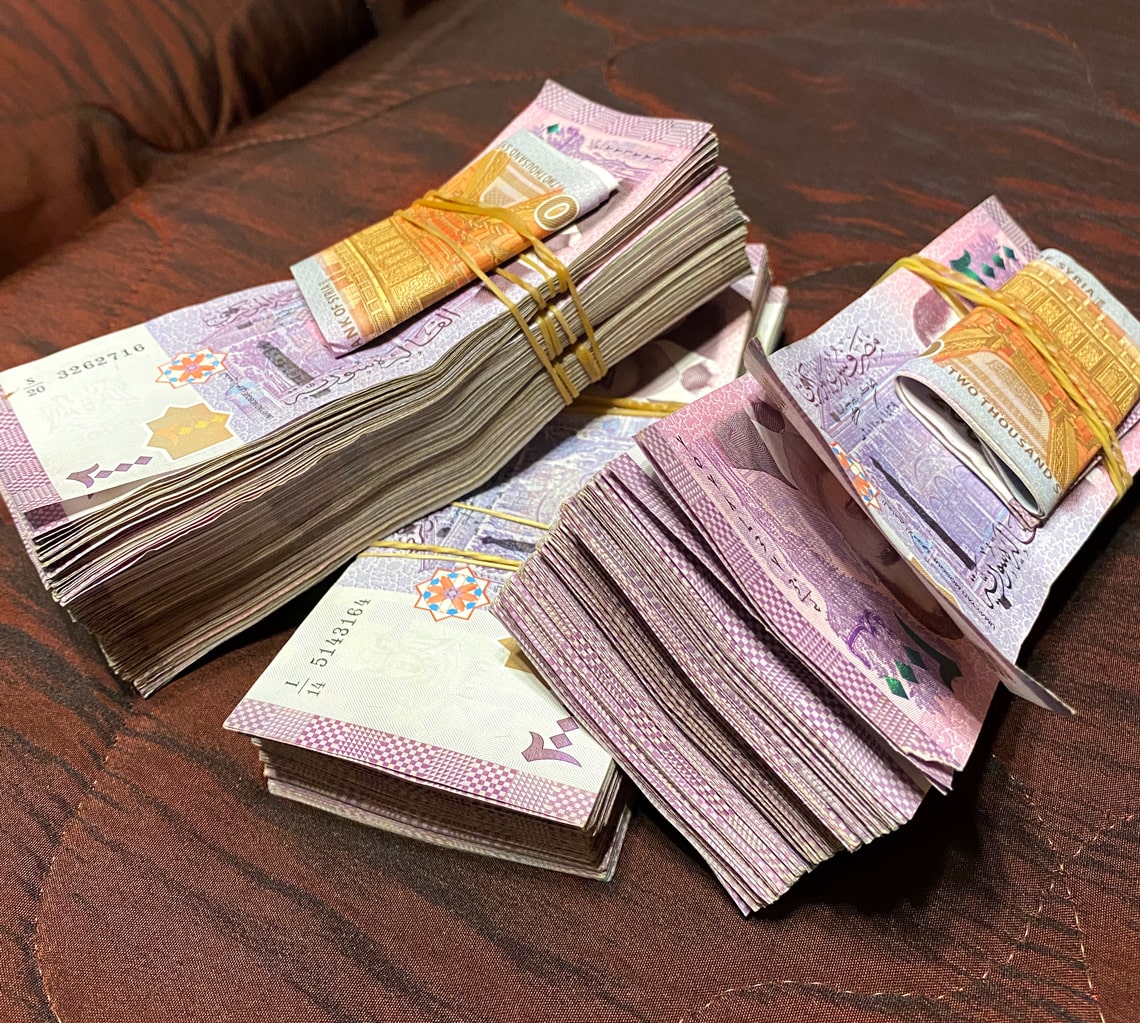 How Much Spending Money Will You Need?
It is unlikely that you will be able to exchange Syrian Pounds back to US Dollars or Euros. Therefore, you should be sure not to exchange too much during your stay.
As a point of reference, I exchanged 100 USD to spend across seven full days in Syria. This is doable if you just need to pay for dinner, and you are not including alcohol or souvenirs. However, I'd recommend exchanging about 120-150 USD to be more comfortable. The exchange rate was approximately 3400 SYP to the dollar, but this figure is extremely volatile.
Should You Tip in Syria?
Small tips are welcome in Syria, but they are by no means mandatory. If you appreciate the time any local has spent with you at sites, telling you stories or taking your photograph, then I would suggest leaving a tip or small donation to contribute towards any restoration, rebuilding or loss of income.
Places to Visit When You Travel to Syria
Syria isn't too geographically widespread. This means that you will not have to travel far to pack plenty into your itinerary. The typical Syrian road trip route is from the south (Damascus) to the north (Aleppo) with a day trip slightly to the east (Palmyra). If you would like to deviate from this common route, then you should arrange this with your tour operator beforehand. Once you arrive, the security clearance for each location cannot be changed.
Damascus
If you have any doubt about your travels to Syria, the Old City of Damascus will immediately reassure you that your venture will be worth any initial anxieties. This will likely be your first destination, and I personally, have no doubt that you will be greeted with ear-to-ear smiles and warm hospitality.
Thankfully, much of the Old City of Damascus still remains today. So as you arrive, you'll quite naturally be eager to explore the lively and narrow cobblestoned streets that lead towards the hustle and bustle. I wouldn't blame you! The journey is inviting, exciting and very tasty!
Homs
Krak des Chevaliers is one of the most famous castles in the world! It's reasonably easy to visit considering the site is a 45-minute drive from the city of Homs. In English, 'Krak des Chevaliers' translates to 'Castle of the Knights' which is incredibly fitting considering that this is one of the greatest fortresses built by European crusaders. In addition, it's almost certainly one of the better preserved too. Without the distractions of information boards, unsightly barriers, excessive lights and shuffling crowds, it's so much easier to try visualising what life could have been like in the confines of these walls.
Aleppo
The population of Aleppo are bound to sing to you!… If not directly, then you'll hear the melodic local songs as you explore the citadel and souks. They're beautiful!
Aleppo's Old City is one of the oldest in the world. This faced a severe amount of destruction during the conflict. For instance, the Great Mosque was completely destroyed. But fortunately, there are visible signs of the most restoration you are likely to witness in Syria. Nevertheless, a day of exploration in Aleppo can be very emotional as it will take years for the city to return to a similar condition it once was.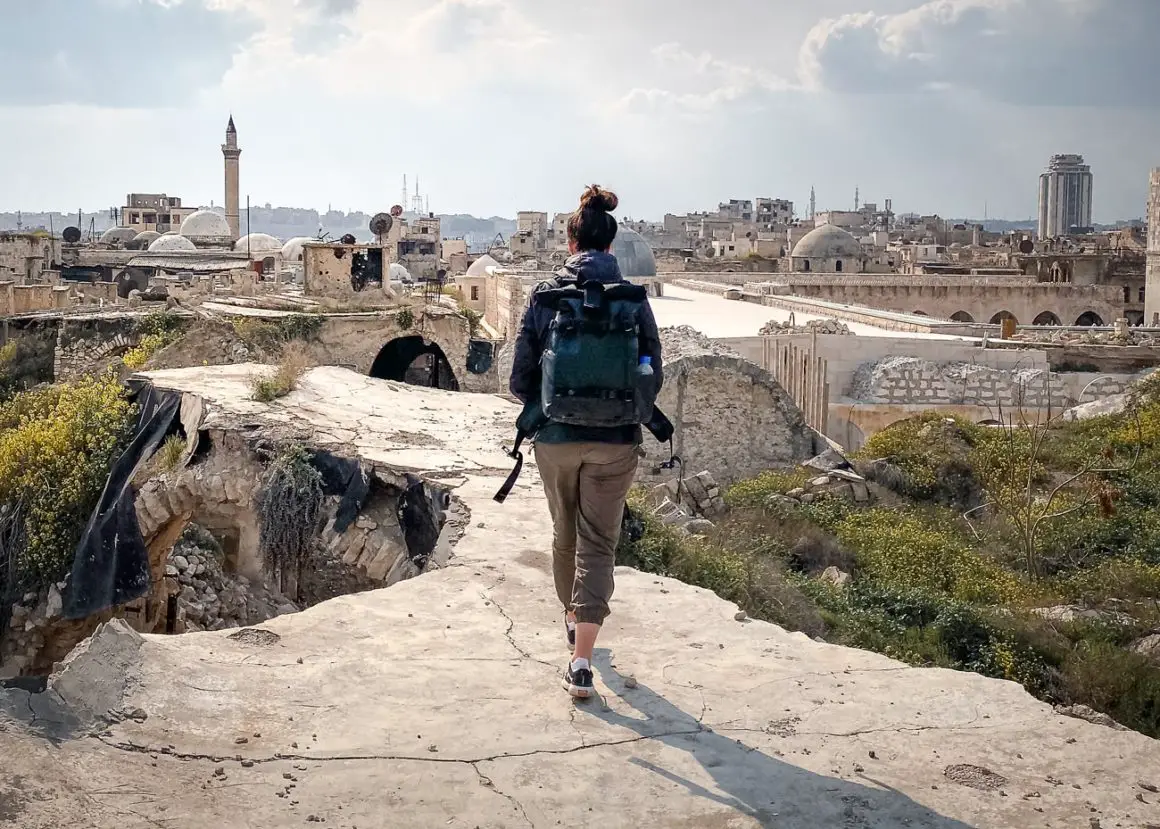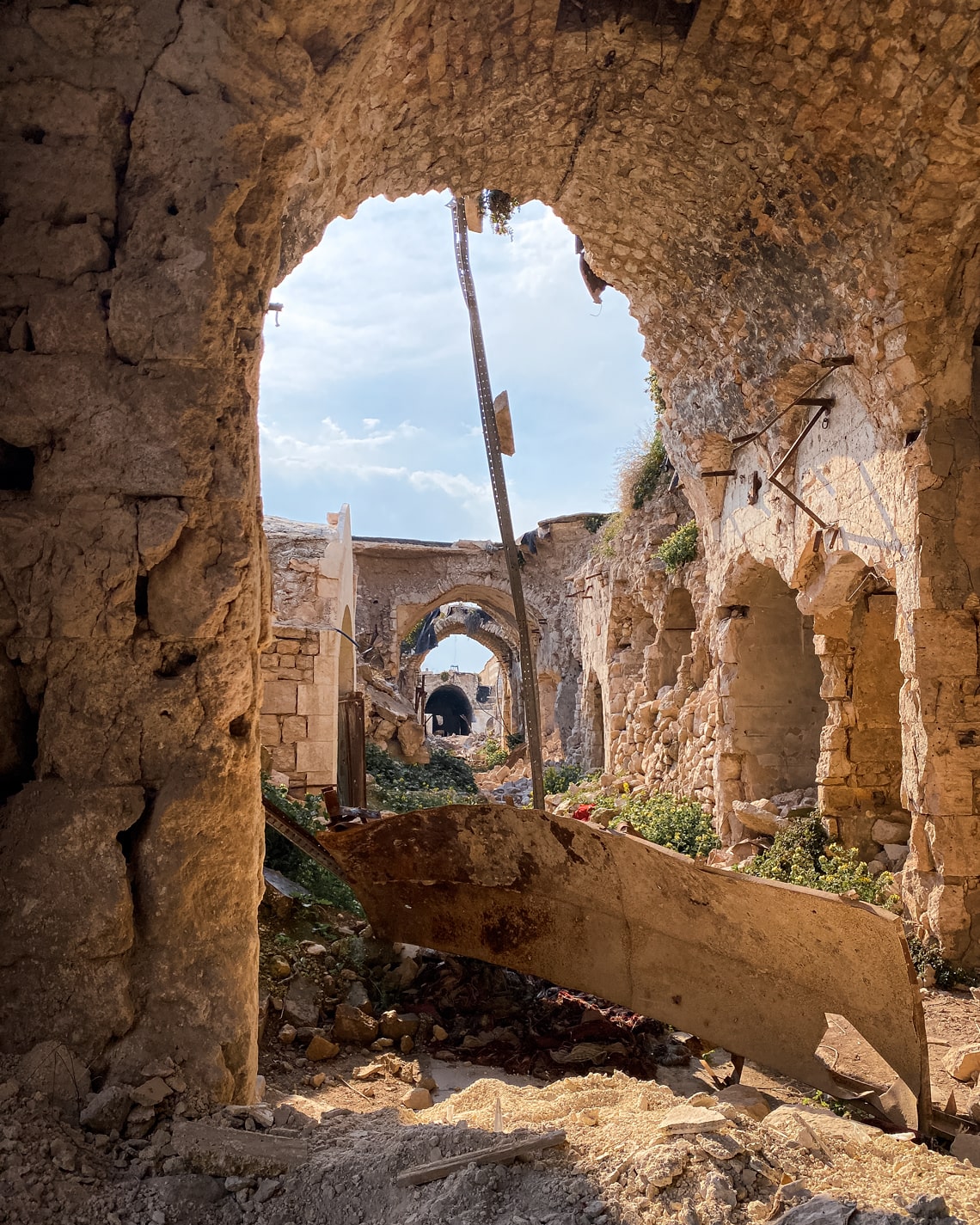 Palmyra
This historical site was once among Syria's top attractions. Now, a visit to Palmyra comes with great sadness as considerable damage was inflicted by ISIS in 2016. The destruction is vast, though there are signs of reorganisation and restoration.
Maaloula
Maaloula is an ancient Christain town, hidden in the mountains of Syria. It's one of the few places remaining in the world where Aramaic, the language of Jesus, has survived as a spoken dialect. The entire language is being kept alive by the parents of Maaloula who continue to use the language around their children every day.
Hama
Hama is a popular place to stretch off the car journey between Damascus and Aleppo. Plus, the numerous waterwheels in Hama are famous in Syria. Fortunately, they have managed to remain intact.
Bosra
Bosra is approximately a 2-hour drive from Damascus. The area is an anomaly to the other cities as there aren't constant photographs of the president scattered around the streets. Instead, you'll find green Syrian flags draped across the ruins or painted on walls. Needless to say, there is still no visible animosity from either side in the area, and tourists are able to visit with the appropriate paperwork.
Bosra was once a major stopover along the ancient caravan route to Mecca. Now, it's a major archaeological site that includes monuments, churches, mosques and a magnificent Roman theatre. Fortunately, the theatre escaped too much damage from the recent conflicts. In fact, just before the war, events were still being held inside.
Accommodation in Syria
There are many amazing hotels in Syria; some that could even tell a thousand stories! It is likely that you'll begin your Syrian adventure at the Beit Al Wali Hotel in Damascus. Three traditional 18th-century houses were renovated and combined to create a grand space with a warm atmosphere for visitors to relax after exploring the nearby chaos of Damascus' Old City.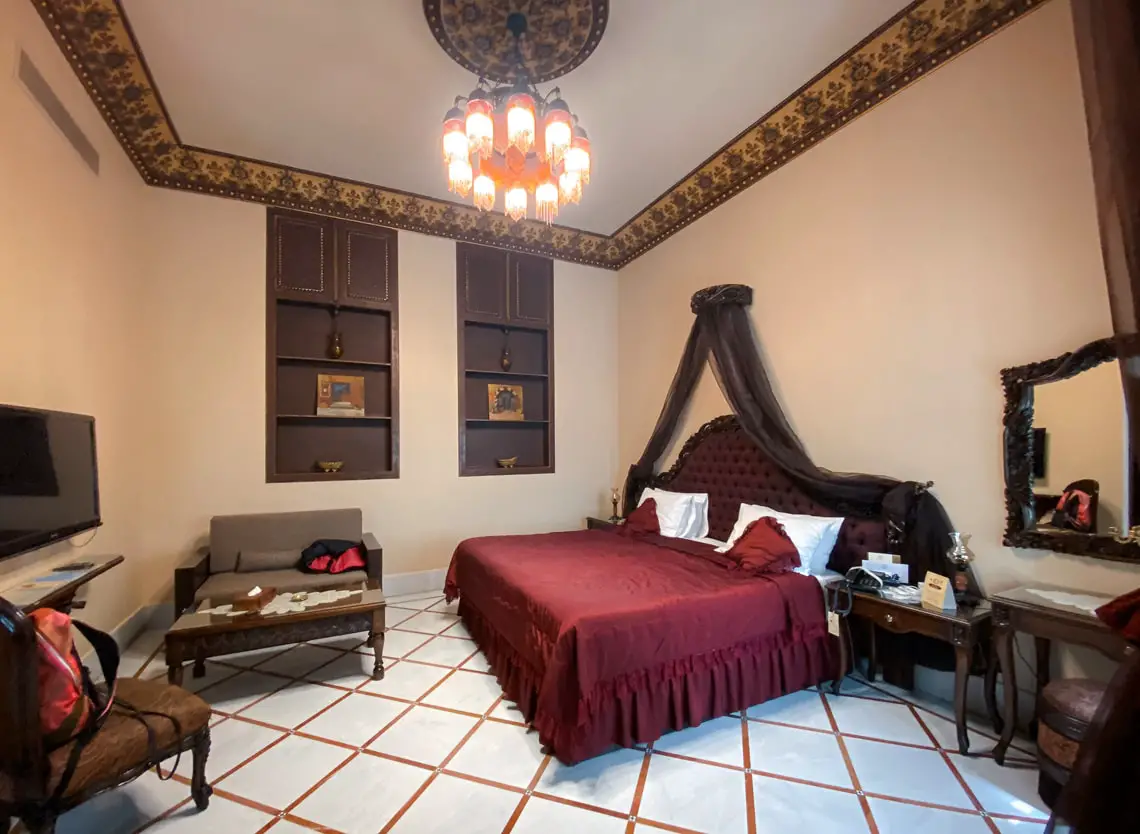 The Laures Hotel is another example of accommodation in Syria.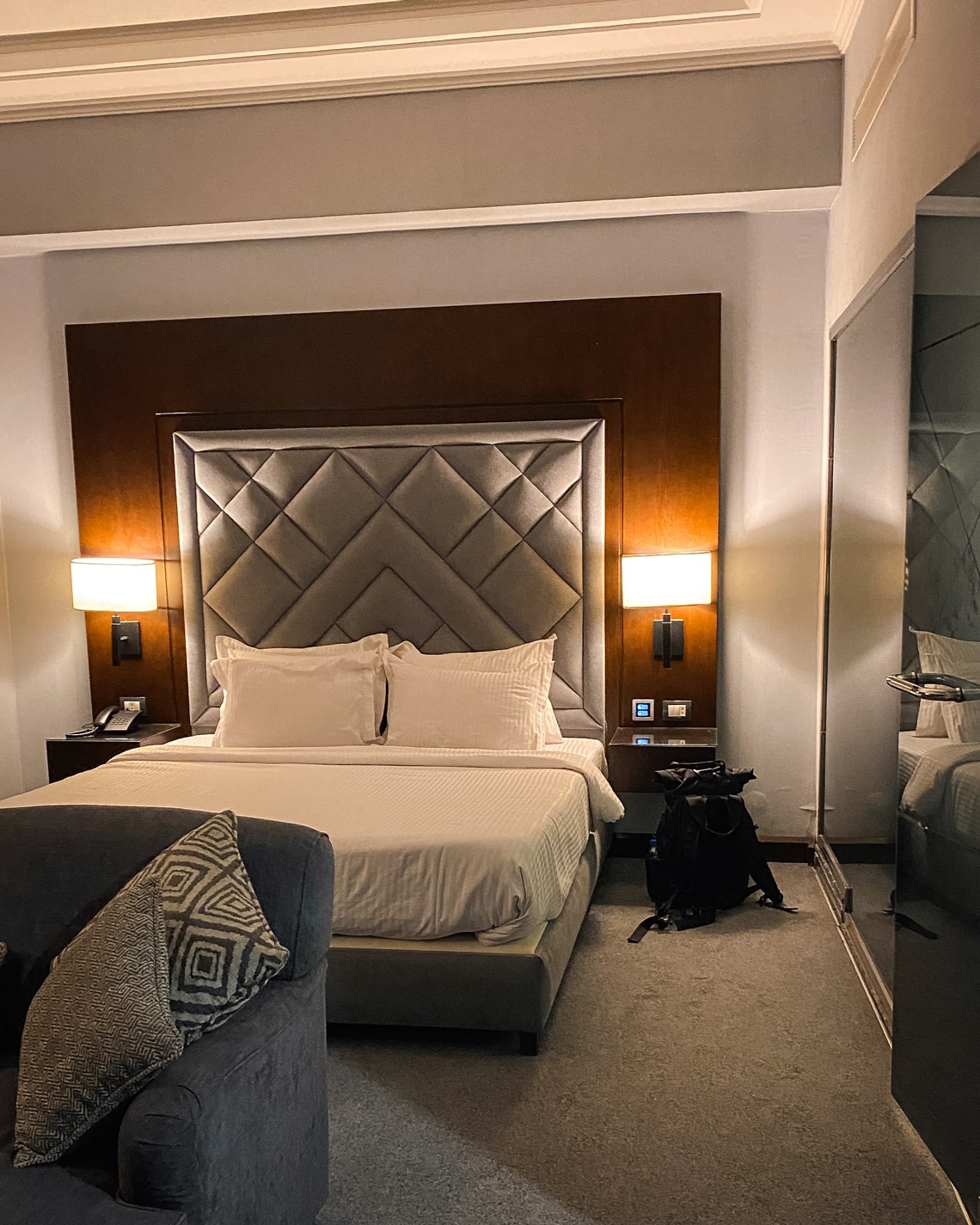 Food in Syria
You may want to consider visiting Syria for the food alone! Syrian cuisine is fresh, healthy and extremely tasty. You aren't going to want to skip any meal here, no matter where you are in the country.
Syria is also an easy destination for vegetarians or vegans as there are always plenty of salads, bread, falafel and hummus. Popular dishes include tabouleh, fatoush, shwarma and baklava.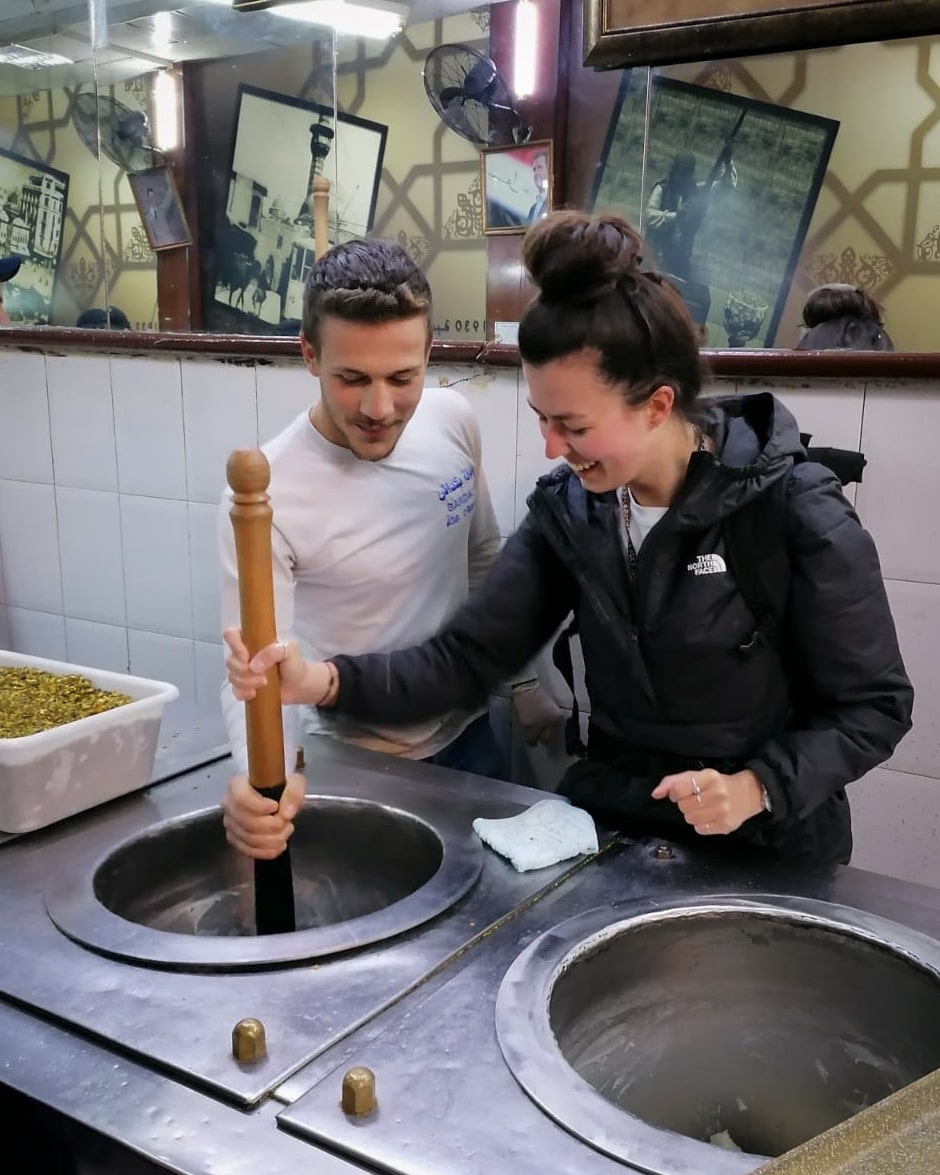 Syrians typically eat a variety of foods for breakfast. This was clear to see during the very colourful spreads we would be presented with every morning. Platters normally include pitas, a variety of cheeses, eggs, olives, hummus, vegetables and labneh. The food would come accompanied by either coffee or tea (and even a shisha – if you'd prefer).
Tip: If you're anything like me, you might want to go easy on the liquids in the morning. A typical day in Syria could include a lot of driving with very few places to stopover for a restroom.
Internet in Syria
Most hotels, restaurants, coffee shops and bars in Syria have free wifi. The connection may not be the fastest, but it's certainly enough to check your socials and emails or to message home.
If you require a constant connection, ask your tour operator for a local SIM card. They tend to have a reasonably reliable connection and signal strength.
Weather in Syria
The most ideal time to visit Syria would be between March and May when the temperature is around 20°C. Similarly, but without as many blossoming flowers, between September and October is also a reasonable period to visit Syria.
Summer temperatures can reach 45°C whilst winter can be wet, cold and with the possibility of snowfall. Yes, snow!.. It might be hard to imagine, with Syria being in the Middle East, but snow can cause the road between Beirut and Damascus to be closed from time to time.
What to Wear in Syria
It is recommended that women dress modestly in Syria. Loose-fitting clothes would ideally cover your shoulders and knees. However, it is also likely that you'll notice local Syrians not following this custom, especially in Damascus.
You could also take a scarf to cover your hair or body parts in any mosque, but alternatives are often provided upon entering. Hence the cloak that can be pictured below…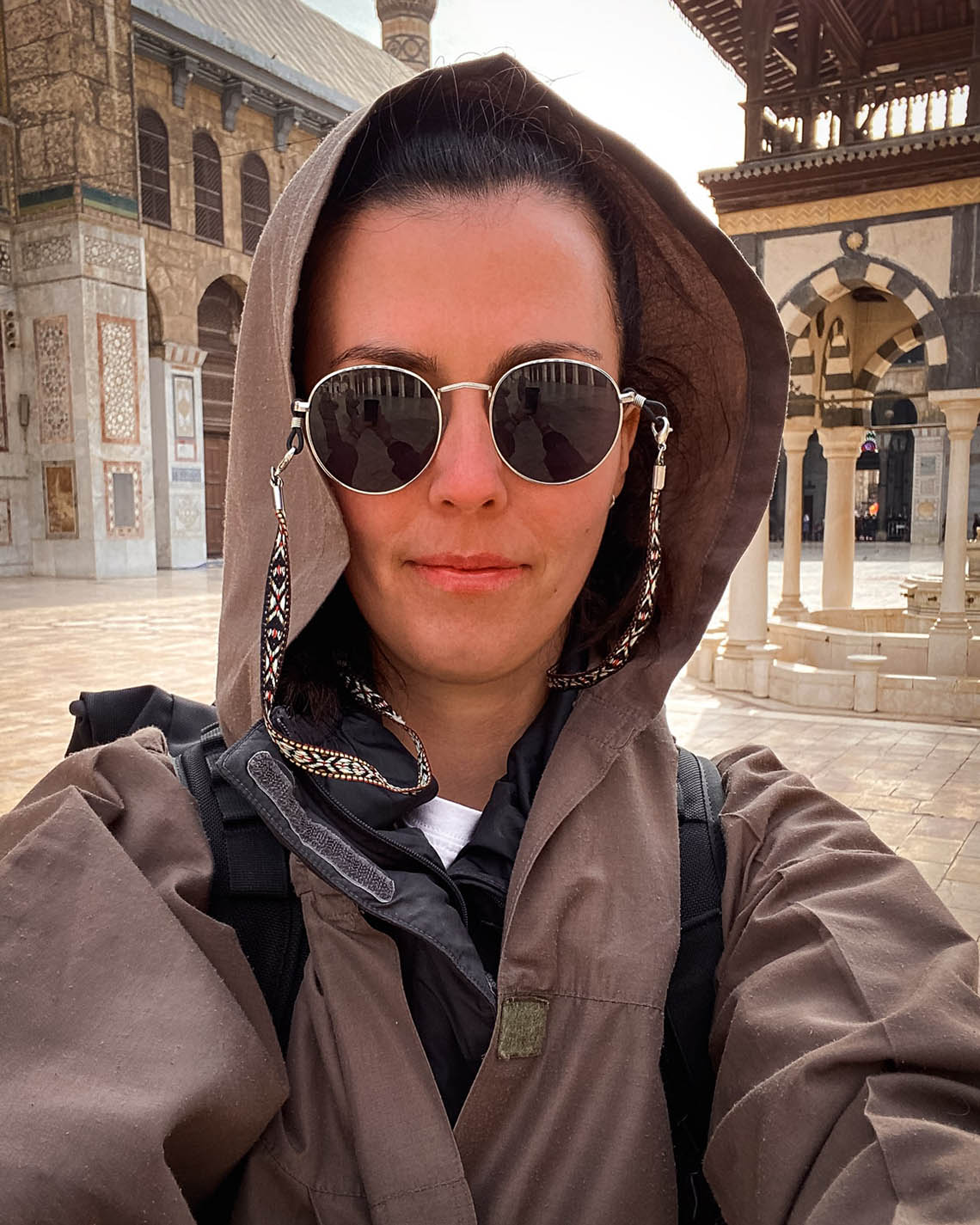 Let's go!
@katie.maree
---
Did You Know…
If you purchase through a KatieGoes link, we receive a small amount but you still pay the same. This contribution helps keep this blog moving – win, win! Nevertheless, I only recommend personal favourites…
---
Save this on Pinterest
Do you not have time to read this 'Travel to Syria' guide? Click on the Save button to pin this article for later.