Have you ever dreamt of living in The Big City? Are you wondering how is New York for digital nomads? Could you keep up with the city that never sleeps?
Many people have New York City on their bucket list, even to experience it just once in their lifetime. Luckily for us digital nomads, we have the freedom to spend more time than usual at the location whilst working, living and visiting.
After Googling the logistics prior to my time in New York, I felt it necessary to share my experience with the digital nomad community in the hope that the advice will ease your journey. After all, New York City is not your typical digital nomad destination.
Don't have time to read this now? Pin this blog for later.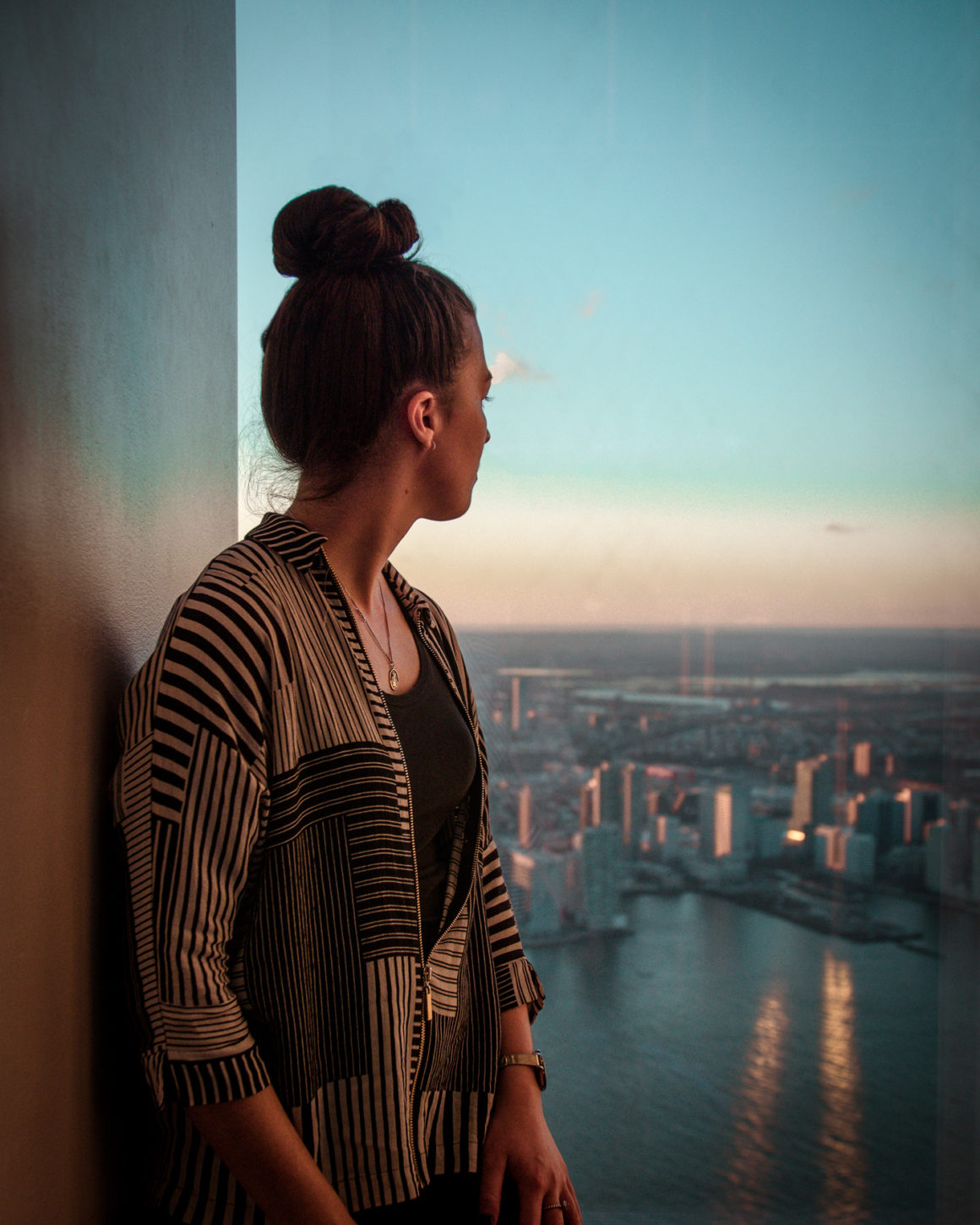 QUICK REFERENCES
Planning in a hurry? Here are some recommendations at a glance…
Where to Stay: The Local NYC is a cheaper place to stay, whilst the Nap York Central Park Sleep Station and Pod Brooklyn will allow you more privacy. If you are looking for something a little more high-end; the Arlo (Midtown), citizenM (Bowery), Ludlow Hotel (Lower East Side) and MADE Hotel (NoMad) are great choices too!
Insurance for Nomads: SafetyWing is travel insurance for nomads, by nomads. If you are unsure how long you'll be travelling for, or you haven't committed to any destination just yet, SafetyWing is convenient, flexible and simple.
Best Tours: Jump on a Hop-On Hop-Off Bus Tour as an introduction to the streets of New York, or take a day to explore even further at Niagara Falls. The Lion King Broadway is a personal favourite!
Recommended SIM card: Check out Airalo for either a local, regional or global eSIM. Airalo is the world's first eSIM supplier, so you can purchase the most suitable prepaid data plan before you've even arrived.
---
Can You Be a Digital Nomad in the US?
Of course! It is possible to be a digital nomad in the US, but only as much as your remote income would allow. New York is one of the most expensive destinations – brace yourself!
The other limiting factor will be the country's entry requirements. You will need to organise a visa or obtain an ESTA upon entry.
Note: If you have travelled to or have been in Iran, Iraq, Libya, North Korea, Somalia, Sudan, Syria or Yemen since March 2011, you are normally not eligible for an ESTA visa waiver and will need to apply for a US visa.
A Guide to New York for Digital Nomads
There are plenty of other cities around the world that offer similar thrills at a cheaper rate, yet New York is an iconic and excellent city to experience if you are able to financially. This digital nomad guide will enlighten you on the basics, need-to-knows and local recommendations to help you receive the most from your stay.
Transport
🚇 Subway – The most popular way to get around New York City is with the subway… And New York happens to have the oldest subway system in the world! As a visitor, the subway will most likely be able to take you everywhere you want to go. There are two ways to pay for your ticket; either you purchase a single, or you can pay for your fare using a balance on a MetroCard. These can be purchased at the ticket machines in the stations. Metrocard fares are 2.75 USD, whilst single tickets are 3 USD.
🚴 Bicycle – Like many cities, New York has bikes available to hire that can be picked up and dropped off at many points around the city. As of January 2019, the usage of one bike for 24 hours would cost 12 USD. A three-day pass would cost 24 USD. These passes can be bought at the bike kiosks or on the Citi Bike App. Please note that even if you purchased either of these passes, you would still need to dock your bike every 30 minutes (even if it's just for one or two minutes). This will avoid you from incurring any extra charges.
🚕 Taxis – Although New York is home to the cavalry of iconic yellow taxis, ride-hailing apps have naturally become the most convenient and even cheaper service.
Connectivity
There seemed to be only one data plan for temporary residents during my time in New York. You will find a T-Mobile store in every district. They will offer 10GB for approximately 40 USD a month. This does not include US taxes and fees. If this is not enough, there is also an unlimited plan for 50 USD a month. Either way, I found the connection to be reliable and the in-store transaction was easy and fast.
If convenience is your ultimate goal, check out Airalo for either a local, regional or global eSIM. Airalo is the world's first eSIM supplier. You can purchase the most suitable prepaid data plan without visiting any shop or swapping physical sim cards. This is the technology we digital nomads have been waiting for!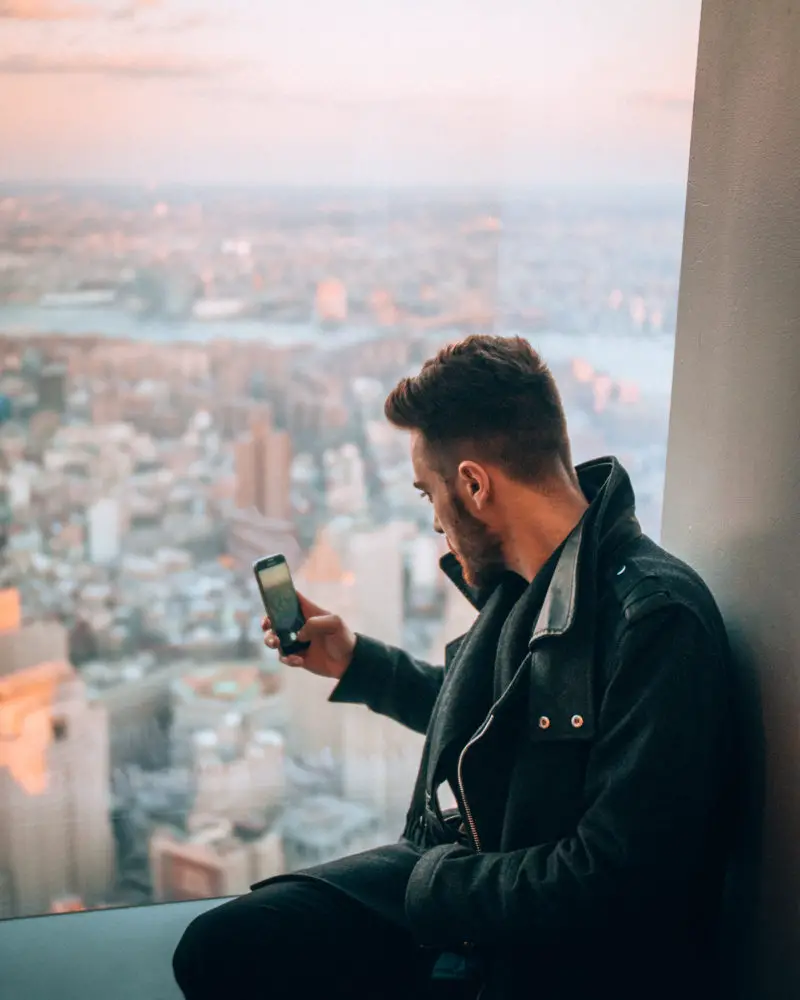 Digital Nomad Community
There isn't an obvious community of international digital nomads in New York, but they are there amongst the New Yorkers who work remotely too. If you don't mingle with many in the coworking and coffee shops suggested in this blog, then there are a few other events that may increase your opportunities to interact with like-minded people.
General Assembly – This is a hub of creatives, techies and students to learn, discover and educate. Amongst their paid courses, General Assembly hosts free events and talks which are open to the general public. After each session, the audience tends to network which is perfect for making local contacts.
Meet Ups – Many events in New York for digital nomads are organised with an open invite on Meetup. Keep an eye out for something you'd be interested in!
Working Remotely from New York
The States is not the easiest country to rely on the availability of decent public workspaces; wi-fi passwords are not as visible or accessible in cafes and public spaces, electrical plug sockets are often substituted for USB outlets and staff are not so accommodating to long-staying 'tech-using' customers.
Additionally and unfortunately, coworking spaces can be extremely over-priced because they are typically aimed at suit-wearing employees with high-paying salaries. Therefore, the community they welcome may not be the most adventurous, relaxed and open-minded group of people as you might find in an open cafe in Canggu.
Try not to allow these obstacles to put you off. Here are a few suggestions that may help you to find your feet…
Recommended Coworking Spaces –
Suggested Cafes, Coffee Shops & Restaurants –
Other Suggested Places –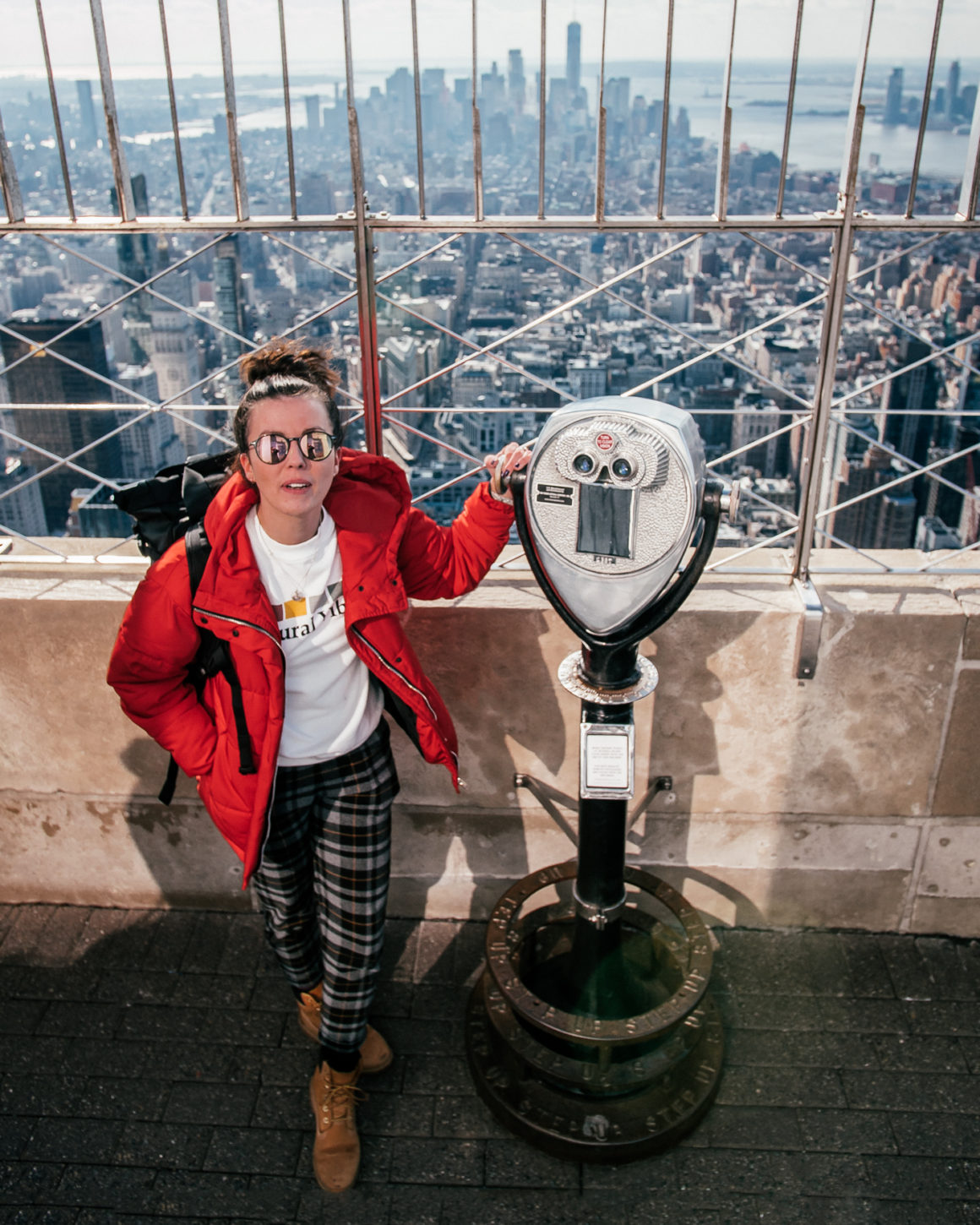 Accommodation in New York for Digital Nomads
Considering that New York City is not the standard digital nomad location, accommodation options greatly depend on your budget and trip longevity.
Coliving
After experiencing New York through the lens of many tourists on social media, I personally was eager to ensure that my visit was as authentic as possible. Living with the locals can increase the likeliness of these genuine experiences and could provide purer opportunities in doing so.
Outpost is a chain of coliving spaces. They have various room types in several locations such as Williamsburg, Bushwick, Flatbush and Bed-Stuy. From my personal experience, I found these houses to accommodate a very diverse crowd, all of whom had very different reasons for being there. Some of these residents were locals (testing the lifestyle of remote working), others were interns (dipping their toes into the madness of a city 9-to-5) and then there were the students (ranging from young to old). Inevitably, most of my friends were Americans, so my quest to experience the city like a 'local' was a success.
SIMILAR: The Coliving Spaces that Digital Nomads Should Know About
AirBnB
Though often cheaper than hotels, an Airbnb room may end up being expensive over long-term periods. Perhaps use this as your buffer for the first and second evenings in your new destination, whilst you view longer-term rentals. 
Carefully research the areas of the city before committing as there is obviously a lot to choose from in New York City. I found Harlem to be very charismatic, but there's also Long Island, Queens and Bronx. Personally, I would recommend Williamsburg. It's the Shoreditch of New York with 'hipster' cafes, thrift stores, breweries, boutique shops, galleries, street art, gigs, skateboarders – you name it! Alternatively, Bushwick is the up-and-coming Williamsburg, so they say. However, I found that both were very valid digital nomad hotspots within decent proximity of the bright lights in Manhattan.
House-Sitting
You could have a whole apartment or house to yourself!.. Why not stay in a wonderful home by house-sitting and caring for adorable pets? This experience would not be for everyone but you could find yourself in free accommodation whilst you live a more authentic lifestyle in the local area. Join Trusted Housesitters to find the perfect house-sit for you.
Hostels & Hotels
Budget:
The Local NYC is located a little further out in Queens, but it's within close enough proximity to a subway station that it's still convenient. Between their bar and cafe to their library and coworking area, there are plenty of practical living spaces at this reasonably-priced hostel.
Mid-Range:
Nap York Central Park Sleep Station is conveniently located, close to Broadway and Central Park. The pod bedrooms may not provide guests with an abundance of space, but New York City was made to be explored all day and all night anyway – right?!
High-End:
Pod Brooklyn offers all the essentials at a more reasonable price. You'll also be spoilt for choice with the many great coffee, restaurants, bars and shops nearby! Plus, the subway station is only a 5-minute walk from this accommodation. Bonus!
Working Out in New York
New York City has an amazing array of workout studios to choose from. One of the most convenient and less committed ways to try them out would be to purchase a ClassPass. Once you sign up for a monthly membership, you could spend the credit on any participating classes throughout the boroughs. 
If you're anything like me, you wouldn't want to be locked up inside (especially when you're visiting a new destination). Therefore, Central Park would be the perfect alternative as you'll find many people participating in fitness classes, cycling, playing field sports, bouldering, fishing, ice-skating, skipping, frisbee-ing… You name it! Central Park is the closest space to nature and the fresh air without leaving the confines of the city.
Things to See & Do in New York
This guide to 'New York for Digital Nomads' was not intended to be your go-to for the best things to do in New York City. Nevertheless, I would like to recommend a few worthwhile experiences.
Take a Helicopter Ride
One popular activity to try out in New York is a helicopter ride. I flew with FlyNyon but there are many alternatives, depending on availability, budget and what you would like to see. FlyNyon worked out to be the cheapest in January because their centre is located in New Jersey, instead of Manhattan. A downside to this is the drive there and back. Another point to note is that you'd want to choose the longer flight time as it will take longer to fly between the helipad in New Jersey and the sights in New York City. If you are feeling extra adventurous, FlyNyon also does an open-door helicopter ride.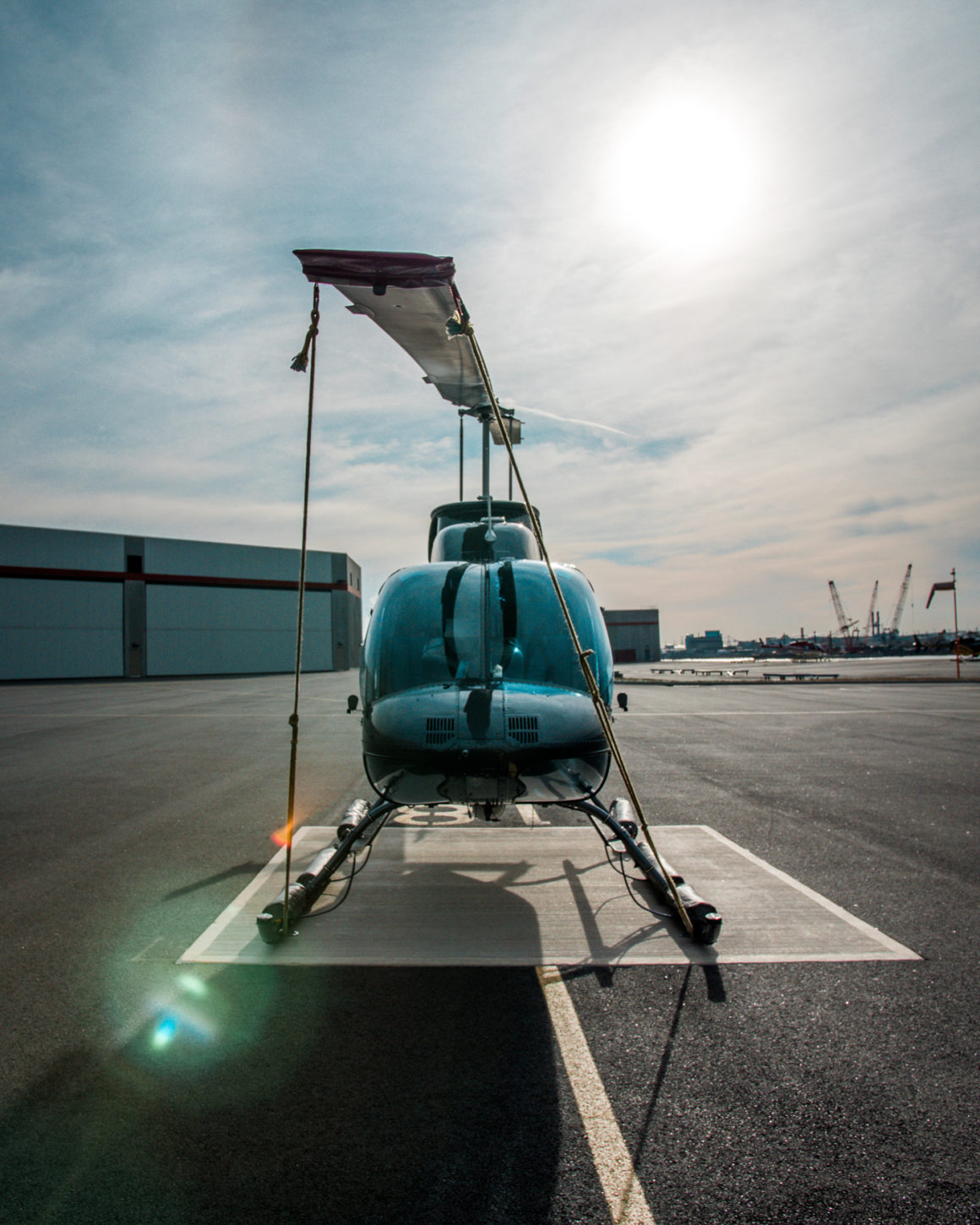 Ride the Cable Car
The Roosevelt Island Cable Car would be another, but a smaller adventure to have on your New York City bucket list. Maybe you are heading to Freedom Park for sunset, or you would like to check out the area… Then ride on the Roosevelt Island Tramway. This mode of transport links Roosevelt Island with Manhattan, so it was built to assist the commuters on their way to work in the centre. Due to its great skyline views and simple-to-use ticket system, it has become a popular journey for tourists too. Prices are the same as a subway, but you will need a MetroCard.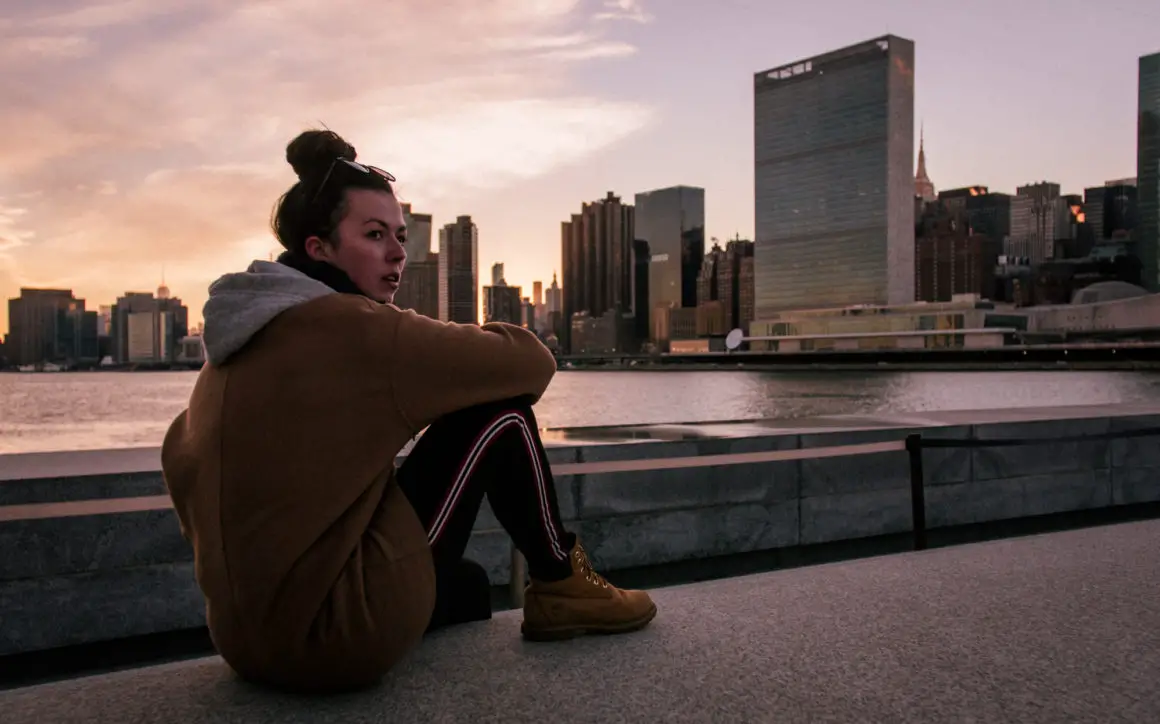 Not convinced that the East Coast is for you... What about being a Digital Nomad in California?
How to Save Money Living in New York
New York City is not an ideal location for budget backpackers and digital nomads looking to live and explore as cheaply as possible. However, there are ways in which you could save a dollar or two!
One Dollar Slices
Pizza slices have become an iconic meal in New York City. Drop by one of the many small takeaway shops to grab yourself a large American-sized slice for only one dollar. They are so cheap, so convenient and pretty darn good (especially for a hangover!).
Take a Ferry, Not a Tour
Even if you had no desire to visit Staten Island, you could take the Staten Island Ferry just to look back at the iconic skyline of New York. What's more, is that this is one of the best and closer glimpses of Lady Liberty. You'd be silly not to have a peek for yourself – it's free! 
If you'd prefer, full guided tours are also available.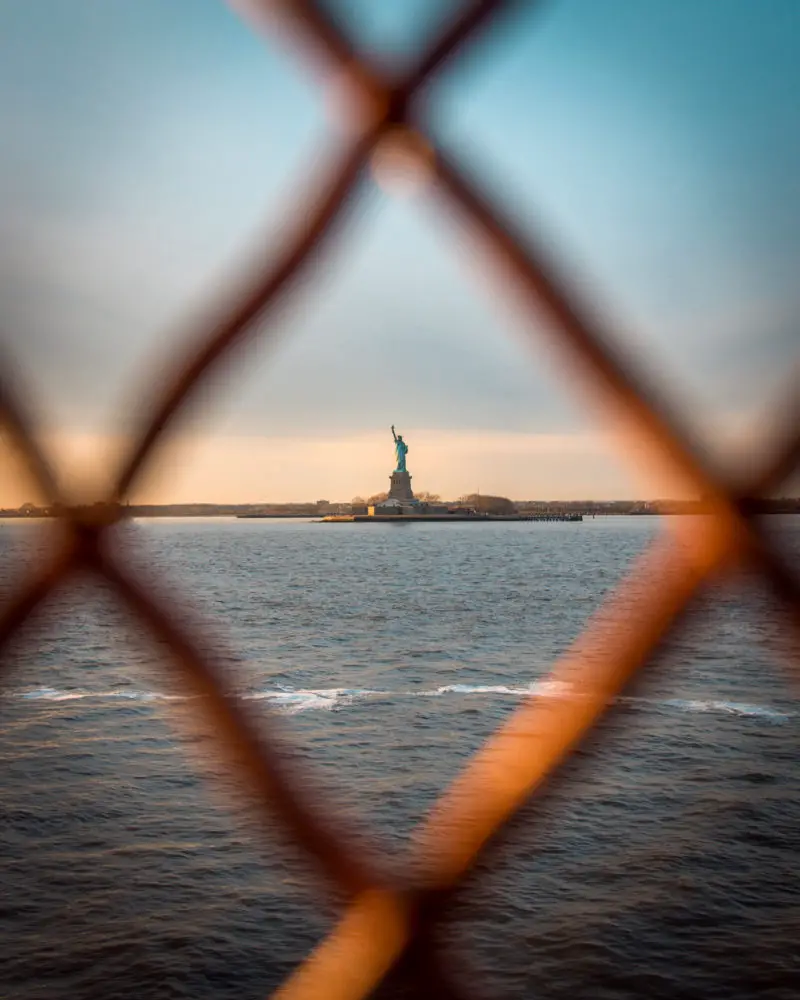 Travel During the Off-Season
With extremely cold temperatures and the possibility of snowfall, there aren't many people who visit New York at the beginning of the year. So, if you can handle the body-numbingly bitter cold, then there is no quieter time to wander around the city. During this off-season period, you will often find yourself being the only one in what would have been an overcrowded tourist hotspot. Also as a consequence, most tourist attractions and accommodations reduce their prices to encourage more foreigners to visit. For example whilst I was there in January, 'NYC Go' advertised 2-for-1 tickets for Broadway Shows and popular attractions such as the One World Observatory and Empire State. This annual deal literally cuts the spending cost for tourists in half!
Museum Discounts
There must be at least a few museums on that New York City bucket list of yours – am I right?! In true New York style, some entry fees can be fairly expensive; costing upwards of 20 USD. But… One advantage of staying long-term is that your museum visits do not need to be squeezed into one long weekend. Many venues offer free entry on specific days of the week and at specific times. No booking is necessary; you simply turn up. Other museums will suggest admission by donation or pay-what-you-wish too, but this can be interpreted however you see fit. The 911 Memorial Museum is an example of this. The entry is free on Tuesday nights, but they do ask if you would like to donate.
Where To Go After New York?
New York is a major transportation hub, not only for America but the entire world.
Edinburgh – There are a number of direct flights between New York and Edinburgh every week.
Read: The Digital Nomad Guide to Edinburgh.
London – A flight from New York to London will take approximately 8 hours.
See: The London City Guide for Working Remotely.
Los Angeles – You can choose between a number of direct and connecting flights to California.
Learn: How I Survived Los Angeles as a Digital Nomad.
Barbados – What's more tempting than a tropical island in the Caribbean? Did you know that there are daily flights between Barbados and New York?
Check: Barbados for Digital Nomads (The Complete Guide to Bridgetown).
Looking to go further? Check out the digital nomad guides for Dubai, Belize, Sri Lanka, Guatemala, Montenegro, Croatia and Albania.
Hopefully, this article has given you the confidence to book that ticket on Skyscanner! If you have any other questions, please do not hesitate to post them in the comments below.
Let's go!
@katie.maree
---
Did You Know…
If you purchase through a KatieGoes link, we receive a small amount but you still pay the same. This contribution helps keep this blog moving – win, win! Nevertheless, I only recommend personal favourites…
---
Save this on Pinterest
No time to read this now? Pin this article for later.