Once the time has come for you to visit this tiny country, a Google search of 'How to get to San Marino' is without a doubt the inevitable. It may seem complex at first, but I can assure you that the frequent buses and reliable transport services from the Italian's all contribute to making this journey 100% do-able. And believe me, it's 100% worth it!
What makes this visit a little inconvenient is the fact that there are no airports in San Marino. The nearest are Bologna Guglielmo Marconi Airport, Ancona's Marche Airport and Rimini's Federico Fellini International Airport (which is the closest). In that case, check which of the below routes best applies to your location for details on how to get to San Marino (the city centre).
How To Get To San Marino:
Car, Taxi & Cable Car
Of course, driving by car or hailing a taxi is the most convenient of options. There are no land borders to worry about so you can just follow Google Maps without any obstacles.
Funicular Information:
Once you are in the country, aim for the Old Town. Alternatively, you can ride the funicular to the summit. The Cable Car connects the castle of Borgo Maggiore to the bottom of Mount Titano in the centre of San Marino's city. This 2-minute journey will set you back €2.80 for a single-way fare. The return ticket costs €4.50.
How To Get To San Marino:
From Florence
Regular trains depart from Florence's train station travelling to Rimini, which is the closest city to San Marino.
This journey takes around 3-4 hours. The fare will set you back about €30 for second class seats.
To proceed to San Marino, continue reading the next section titled: 'How To Get To San Marino: Bus from Rimini'.
How To Get To San Marino:
From Bologna & The Airport
Bologna is another option if you would like to stay somewhere that is between an international airport and the City of San Marino.
The airport has very frequent shuttle buses between there and the train station. One way costs €6, with the journey time lasting no longer than half an hour.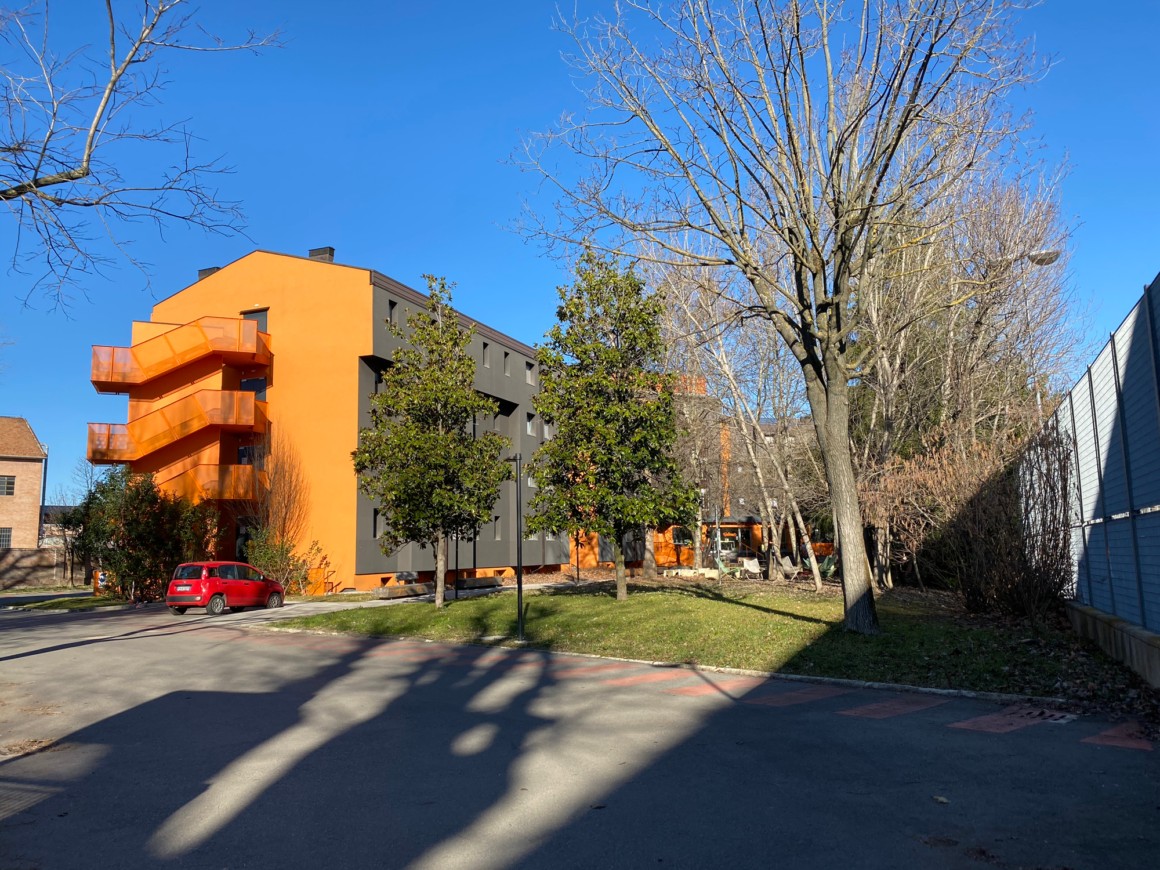 Combo Bologna is conveniently located within a 15-minute walk from the train station. Stay there if you need a pit stop.
From the station, you can catch a train to Rimini. There are approximately a few trains leaving every hour. If you would like to book ahead of time, then Trainline is a safe and easy online platform you can use to do so.
To proceed to San Marino, continue reading the next section titled: 'How To Get To San Marino: Bus from Rimini'.
See Also: 'Ultralight Packing Secrets'
How to get to San Marino:
Bus from Rimini
There is only one direct transport link from Italy to San Marino. This is the bus from Rimini Train Station. Hence why I'd recommend Rimini as your stopover city or even, as the base to your entire trip.
The coach that travels between Rimini and San Marino stops at many residential areas en-route. Due to its convenience, many school children and workers use this service for their daily commute so it can become quite crowded. Thankfully the coaches pass by frequently… So, you are sure to get a seat, even if you're hoping for a last-minute transaction.
Bus Service Information:
This service departs from the front of Rimini Train Station. The exact location of the bus stop is a couple of metres to the right of Burger King.
Last Updated in February 2020:
It departs at 08:10, 09:25, 10:40, 12:55, 13:10, 14:25, 15:40, 16:55, 18:10 and 19:25. Tickets can be bought from the last shop before the restaurant. It's titled, 'Tabaccheria' and has yellow signs on the front saying 'Ticket San Marino'. They are €5 each way.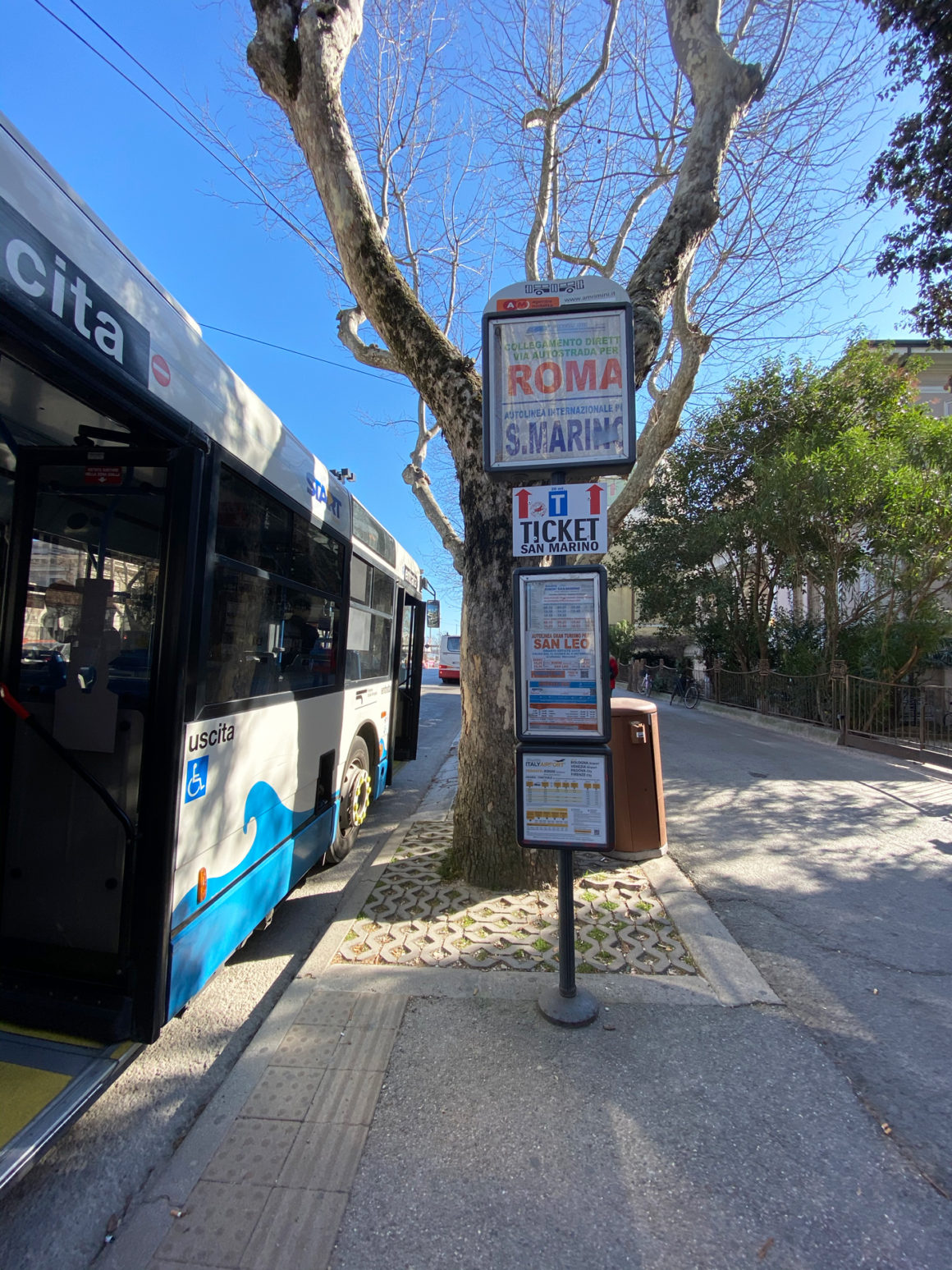 This bus service terminates at a large car park that is very close to the entrance of the Old Town. However, you can push the buzzer whenever you feel ready to hop off the bus. For instance, if you are staying at Hostel San Marino you may want to jump out earlier.
---
Getting from San Marino to the Airport
All the routes above are reversible. Therefore, I'd recommend that you return the way that you came.
UNLESS you are in a rush, then check out the Italian Airport Shuttles. They run services that can transport you and your luggage from many destinations in San Marino and Italy, to drop you off at any airport. Please note that you will need to notify them 24 hours ahead of when you'd like to be picked up.
The below timetable will inform you of the time in which the buses are expected to drive through San Marino to Rimini.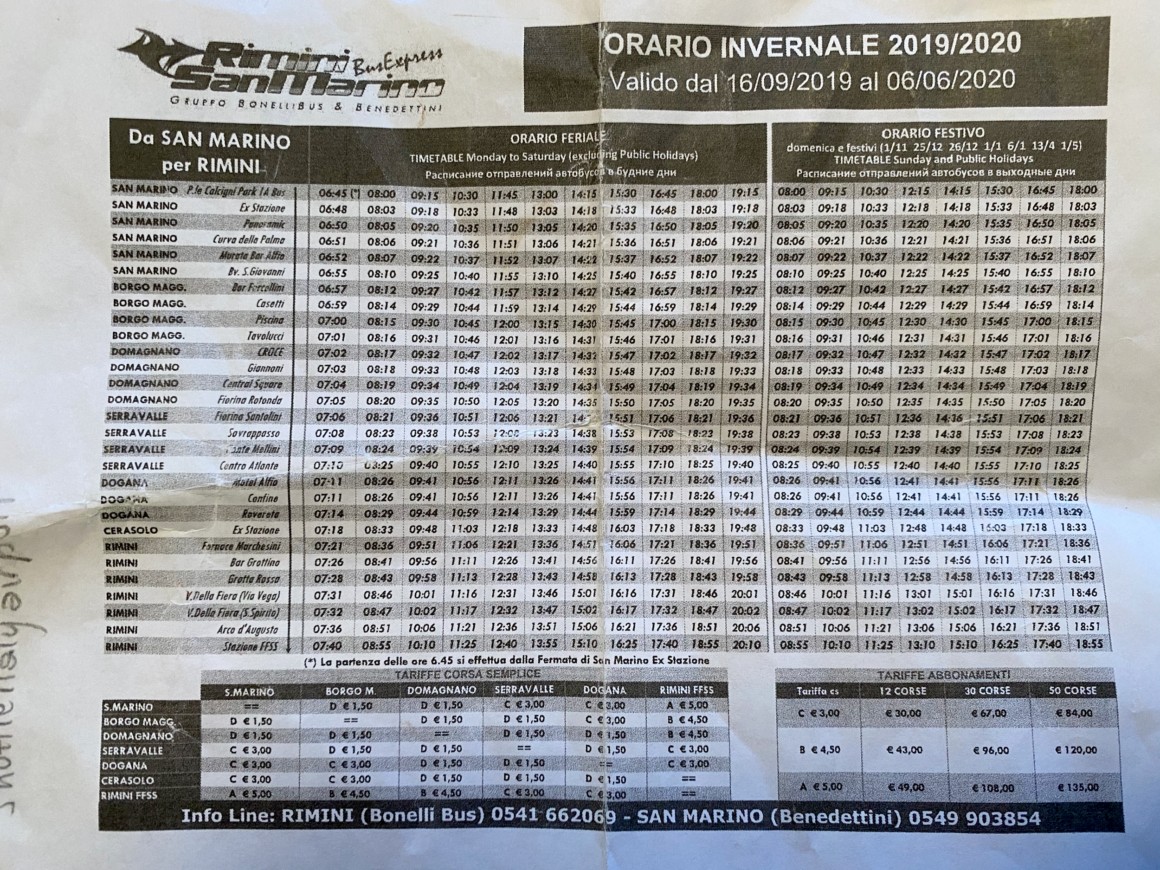 See Also: '71 Quick Tips to Travel the Adriatic Coast'
Let's Go!
@katie.maree