So YOU are the curious digital nomad that is currently researching the charming Adriatic Coast? Well, look no further… This blog post aims to be your complete guide on the journey; detailing topics such as transport, accommodation and what to see within each country.
The Adriatic Coastline stretches from Albania through Montenegro, Croatia, Bosnia & Herzegovina, Slovenia to Italy. That's not to forget the under-rated nation of San Marino. This country may not be situated on the coast. However, it's such a deserving gem that the place is most definitely worth a visit if you are travelling nearby.
Continue reading for a detailed itinerary of the Adriatic Coast tailored to the digital nomad on a budget. If you are short on time, you can read 71 Quick & Essential Tips to Travel the Adriatic Coast. Alternatively, bookmark or pin both so you can refer back to the information each time you cross a border.
This detailed itinerary is based on my personal experience. So, please keep in mind that the below information has been described from observations during the wintery month of February.
Based on temperature and humidity, the following time periods are best for travelling the Adriatic Coast:
Beginning of April to the Start of July
End of August to Mid-November
It is recommended that you visit either just before or just after these time periods. That way, you are likely to experience ideal conditions for swimming and sunbathing. The countries will also be less crowded, especially between the docking of huge and regular cruise ships.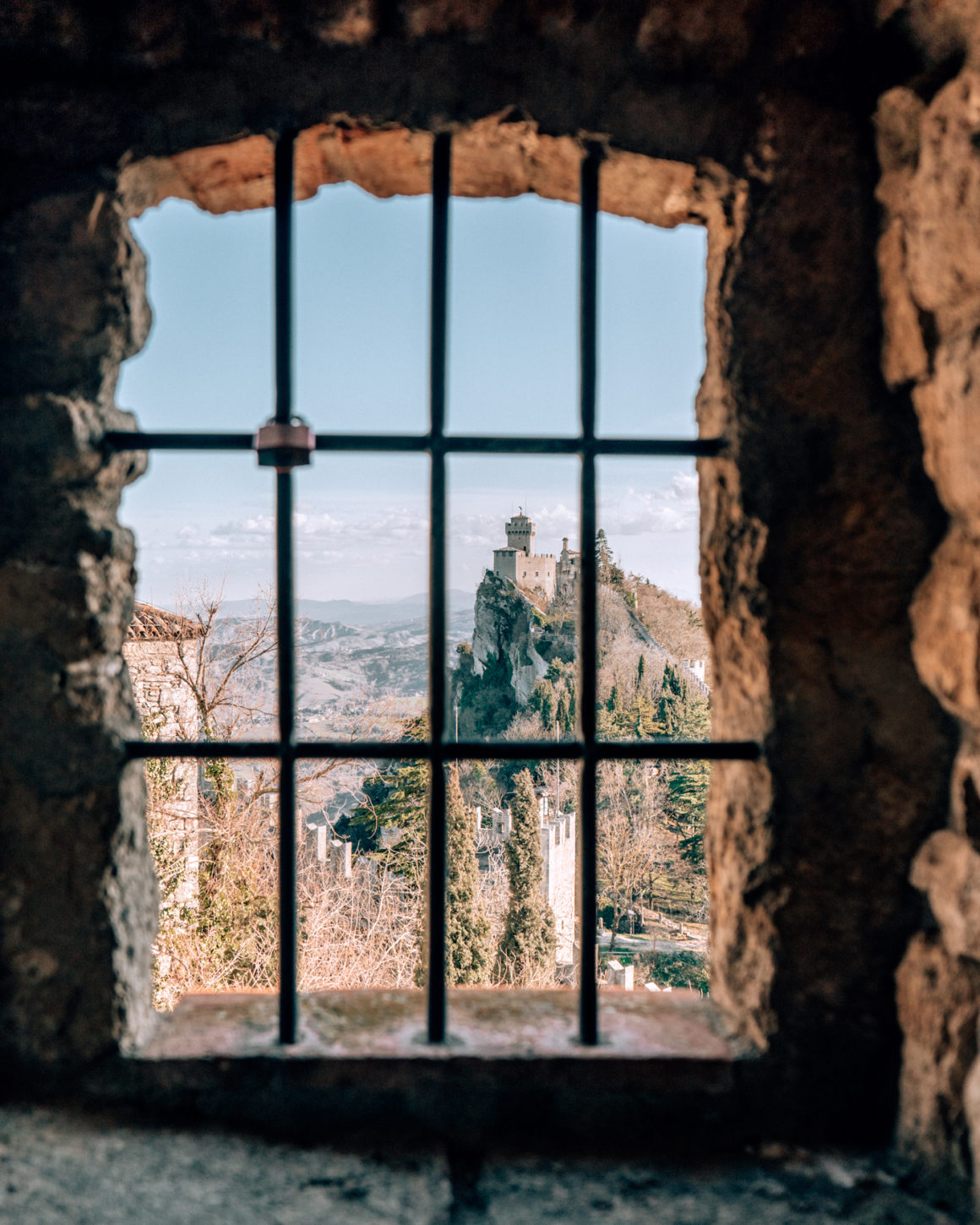 Without further ado, here is a tried and tested itinerary for the Adriatic Coast from an experienced digital nomad on a budget…
1.
Albania
How I Entered the Country
Tirana's Airport is approximately fifteen kilometre's away from the capital's city centre. Visitors can either take a private taxi or a public shuttle bus to their accommodation in Tirana.
Taxis: From the arrivals… Continue walking forwards, through the front doors to see a taxi rank outside. That's if you manage to bypass and decline the offers from the drivers promoting their taxi inside the airport. Your journey from the airport to the city centre should cost around 2500 lek (€20). The ride will take no more than 30 minutes.
Shuttle Bus: This option is certainly the cheapest. A one-way ticket fare will cost 250 LEK (€2).
To find this shuttle, exit the airport building on the left. You'll see a bus shelter after you've passed the restaurant. You can wait here for the bus which leaves on the hour, every hour (between 8 am and midnight). You can check this is the correct bus by making sure the service is run by LU-NA and that the destination is written on the windscreen sign. When I was searching for the bus, it was the only service there and available.
Hop aboard. The driver's assistant will take the payment after the bus starts moving. You can pay in Albanian Lek or Euros. The host will give you a ticket to confirm the transaction.
The shuttle bus will take you to the centre of Tirana. To be more precious, the final destination is behind the National Theatre of Opera and Ballet. You can stop before then… However, you will not be able to take your luggage from the hold until the bus has reached its final location.
Why I Loved Tirana
Nobody told me just how flippin' friendly the Albanians really are! The people, both young and old, are heart-warmingly welcoming; they take pride in their genuine hospitality.
I'd be flicking through my iPhone when a stranger sweetly assumes that I am having difficulty with directions on Google Maps. The Albanians do not shy away from offering assistance when necessary.
Moreover, if an Albanian noticed that I was foreign they'd ask: "Are you okay? Do you need help?". Honestly, you could not ask for anything more as a solo female traveller. Albania had my back even at times when I didn't necessarily need the care.
Here's 7 reasons why you should visit Tirana!
Where I Stayed & Worked
A private room in the Tirana Backpacker Hostel had sufficient facilities to both live and work in Tirana. From the photos below, you'll see that the room was equipped with a desk, amazing (and reliable) wifi and a good amount of space with a beautiful rocking chair to brainstorm.
To add, Tirana Backpacker Hostel has a kitchen on the bottom floor. It wasn't necessarily the cleanest, but the facilities were there if you so chose to cook your own meals.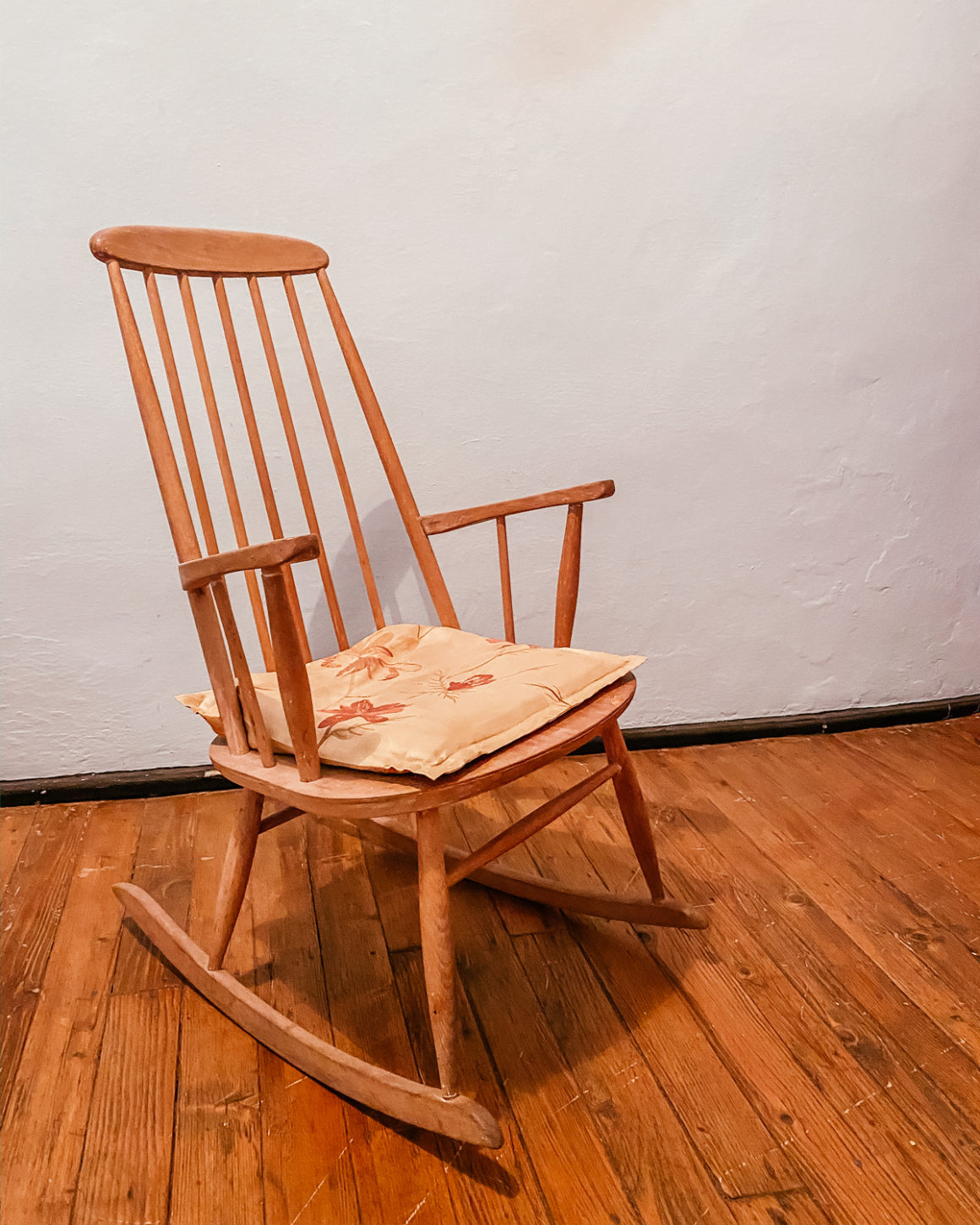 What To Do In Tirana
Albania has quite the observable coffee culture! According to statistics, just under 20% of businesses in the country are coffee shops, bars and restaurants.
While the Americans order their coffee to go and the Italians enjoy sipping on their espressos, the Albanians choose to live a life of traditional coffee culture, stopping for a cup many times a day.
So if you are looking to 'live like a local', step inside one of the thousands of coffee shops.
Now I know what the digital nomad's among us are thinking, "Well that sounds perfect for working!". Unfortunately, you won't see many Albanians sipping on their coffee with their head fixated on their laptops. Coffee in Albania is meant to be enjoyed as a time of relaxation. If not, it's a chance for the locals to have a natter to the next person.
Other Suggested Locations
Mountains: One recommendation that is totally worth mentioning is the Theth National Park. Head to the Albanian Alps to explore a spectacular landscape of natural beauty.
Beaches: The Albanian Riviera is your tourist hotspot in the country. Between stretches of sandy beaches and seaside towns, you'll find many locations to relax, dine and party.
---
2.
Montenegro
Getting from Tirana to Kotor
Following on from Tirana in Albania, Kotor was my next destination along the Adriatic coastline. This journey was done via public bus from a station behind the 'Pallati Sportit Asllan Rusi'. It wasn't the easiest station to find so you can follow these directions to the exact location on Google Maps.
The travel time for this transition is approximately 6 hours.
Before you go, here are some quick tips that should help you organise your bus journey between Albania and Montenegro:
You can book your ticket on getbybus.com.
'Old Town Travel' runs buses from Tirana to Kotor at 8 am.
Use the signs on the windscreens to confirm your bus.
If you can't find the bus, ask the staff in office number two for assistance.
There are no toilets on board. If you are quick, you'll find restrooms at the border control.
Keep 200 lek aside. The staff at the bus station will want money to store your luggage in the hold.
There aren't any breaks on this journey, except for one stop in Podgorica for customers to disembark.
Montenegro and Albania's border crossing is simple. The bus driver will guide you through, whilst collectively taking your passport at times to hand over to the border control staff.
Why I Loved Kotor
To be honest with you; leading on from this title, I am a little lost for words.
Kotor has mountains, turquoise waters, history, street cats, things to do and very 'instagrammable' alleyways. The town ticks all of the boxes for what foreigners tend to seek in their scenic endeavours.
Where I Stayed & Worked
If you are looking to squash some hours of serious work between your Adriatic adventures, then Playworking is your best bet.
I was very excited to check this coliving space out.
Unfortunately for me, there was nobody currently living in the accommodation except the owner and a volunteer. Nonetheless, don't let this discourage you. This was during the low season in February when I wouldn't think anyone would be as daft as myself to visit Europe.
What I would like to point out here, is how much of a legend the owner was for communicating the issue. He made sure to make me feel welcomed but kindly pointed out that I shouldn't arrive expecting a community during this period. At the same time, he offered to organise paddleboarding or recommend an alternative place to work. Legend.
So, if you make it to Playworking… Let me know how the place is! I'm very jealous.
The alternative option was a hostel. Although the place was small, it did the job. What made me choose Pupa's Hostel? It was less than four steps away from the bobbing boats tied up on the pier.
What To See in Kotor
You absolutely cannot leave Montenegro without hiking up to the Castle of San Giovanni in Kotor. There are many viewpoints along the trail that offer a panoramic view of the bay. These sights will absolutely take your breath away. Plus, the summit is totally within walking distance from Pupa's Hostel.
Check out this article if you would like to know the simplest route to the highest point.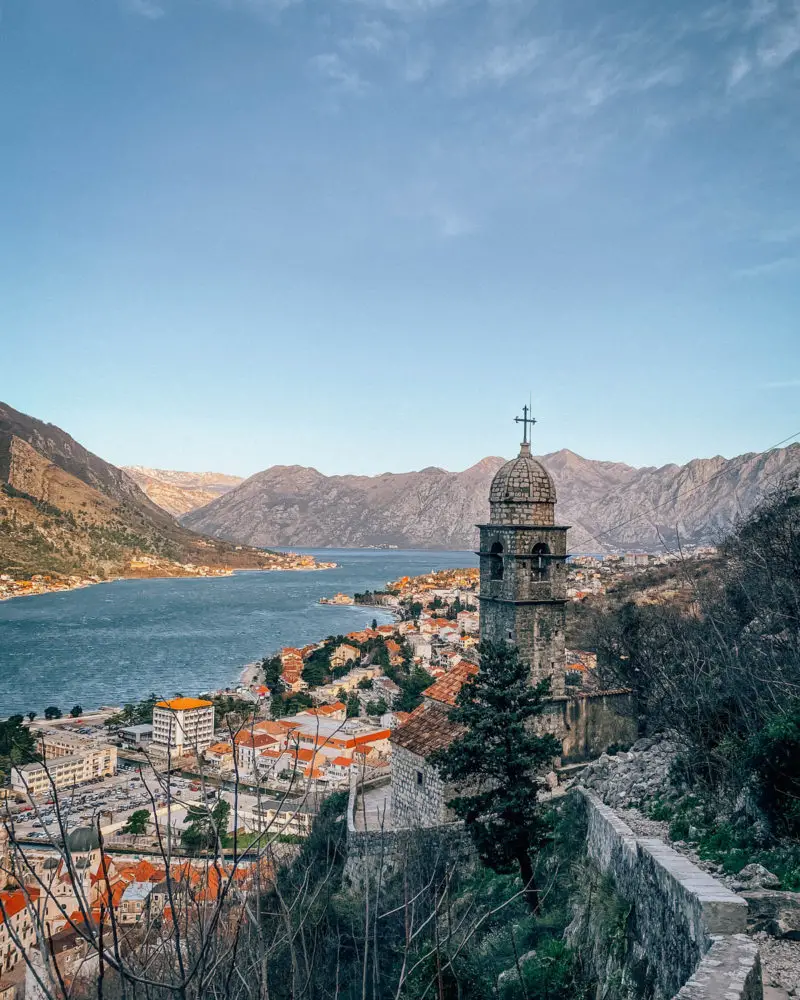 See Also: 'Digital Nomad in Morocco: The Ultimate Guide'
---
3.
Croatia
Getting from Kotor to Dubrovnik
This is a SPECTACULAR journey. For this reason, make sure to bag yourself a window seat on the left side of the bus. That way, you'll be the one peering over the cliffs at the panoramic views.
My suggested accommodations for both Kotor and Dubrovnik are located within a 10-minute walk of the bus stations. Therefore, this changeover should be a stress-free journey without the need to find other connecting buses or taxis.
Kotor's International Bus Station is simple to navigate. Each bus will display the name of its destination on the windscreen.
Top Tip: Remember to keep one euro to pay for your larger items of lugagge to go in the hold.
Your bus tickets can be bought online or at the kiosk inside the station. Either way, the fare is most likely going to have a similar price tag.
Why I Loved Dubrovnik
Croatia, and more specifically Dubrovnik, is lovable for so many reasons (even to those who have not seen an episode of Game of Thrones).
Dubrovnik is an easy city to explore on foot. Most tourist attractions can be visited by walking around. Although, please note that this may not be the case if you visit in the height of summer. Try then, and you might just find yourself hoping between patches of shade to reapply your sun lotion.
Where I Stayed & Worked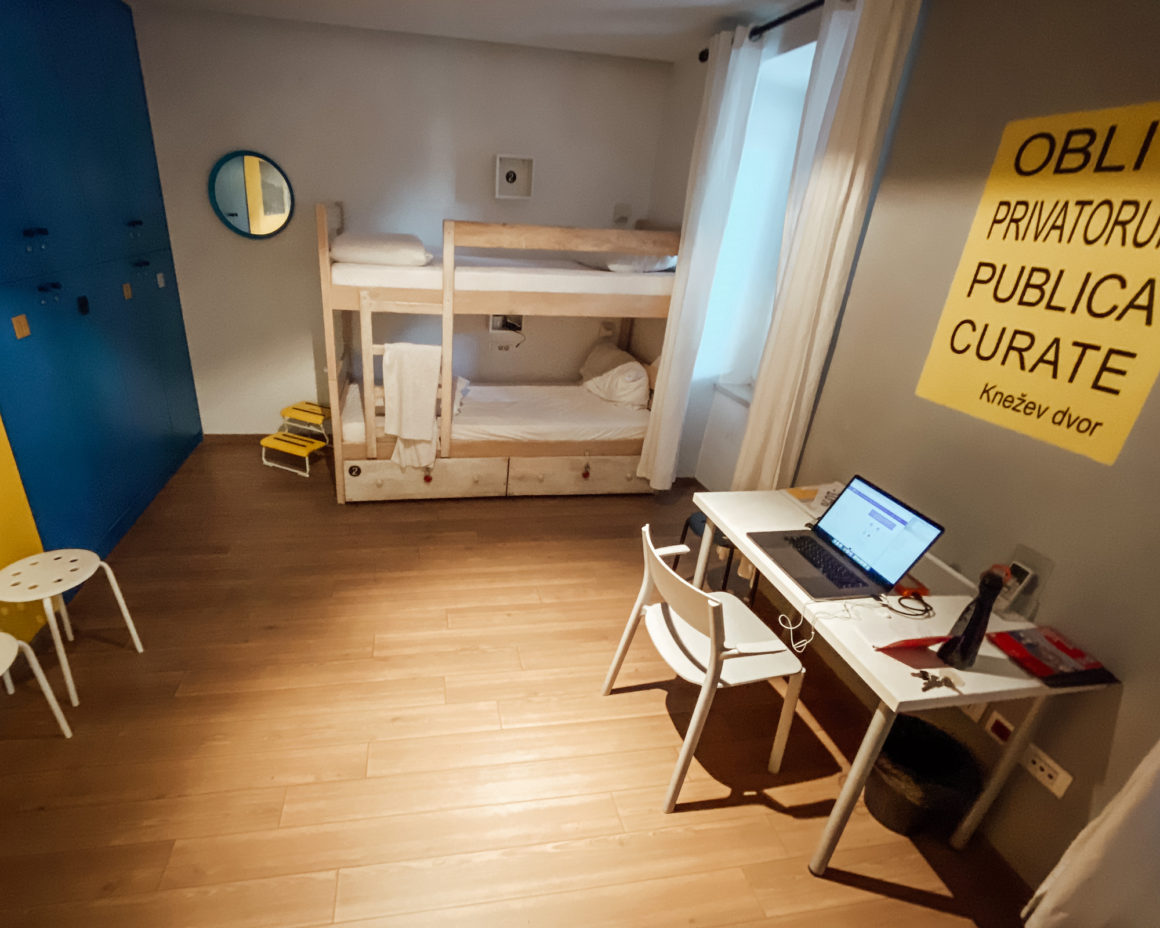 I would recommend the Euroadria Hostel as a budget option for a digital nomad itinerary of the Adriatic Coast. Here are the reasons why:
There are only two dorms. This results in a homely atmosphere amongst respectable visitors who aren't typically looking for the chaos in a backpacker's party hostel.
If you are travelling with friends, this is an affordable option. You could fill a room.
Each bedroom has its own convenient workspace. Albeit the desk only fits one person, but it became very practical when the other guests had gone sightseeing.
Euroadria Hostel is a 10-minute walk from the bus station where you can catch a bus to places such as Split, Mostar and Kotor.
The accommodation is situated amongst an abundance of coffee shops and bakeries – most of which, have wifi.
What To See in Dubrovnik
Walking around the city walls should be your number one priority. There are many nooks and crannies to explore whilst imagining yourself to be a cast member in your favourite scene of 'Game of Thrones'.
Other Suggested Locations
There are literally millions of other islands and cities to explore in Croatia. If you have time… I'd suggest that you check out Split, Plitvice Lakes, Zadar, Bisevo and Hvar.
If you are looking for the most convenient location to be a digital nomad in Croatia, then head over to Zagreb. This city is becoming increasingly popular amongst the community for its low living costs and reliable internet speeds.
---
4.
Bosnia & Herzegovina
Getting from Dubrovnik to Mostar
Again, you can use getbybus.com to buy your ticket from Dubrovnik to Mostar. The overall journey time is just under 4 hours. Of course, this depends on how quick the border control staff are on the day.
On your drive from Dubrovnik to Mostar, you will pass through four patrol stations where your documents will be collected once again for approval from the staff inside the station. Your passport may, or may not, be stamped in this case. During the process, passengers are asked to remain on the coach.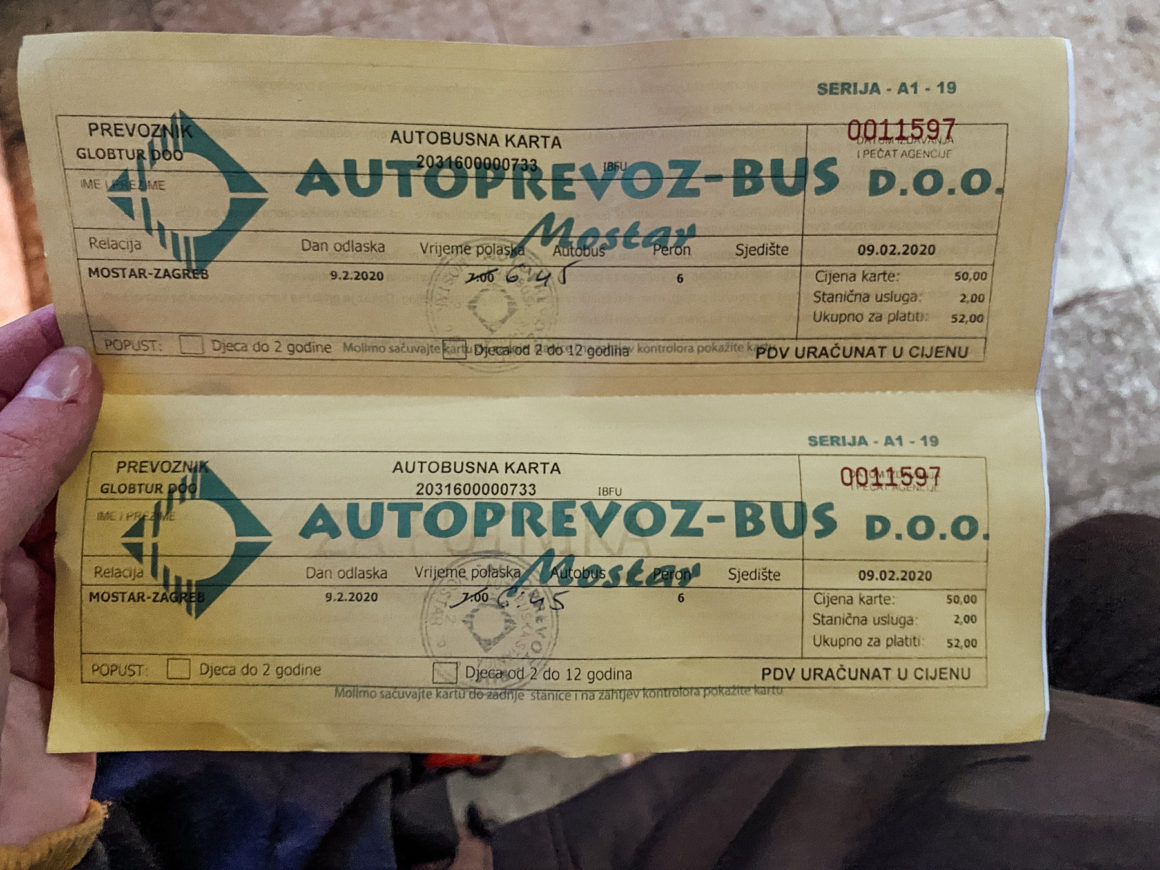 Why I Loved Mostar
Mostar is extremely quaint. Try walking around this place without taking a million pictures!
Stari Most, more simply known as Mostar Bridge, is the grand centre piece of the town. Visitors can easily spend a day just gazing up at the beautiful arch from as many unique angles as they choose. Those brave enough can even dive from the top!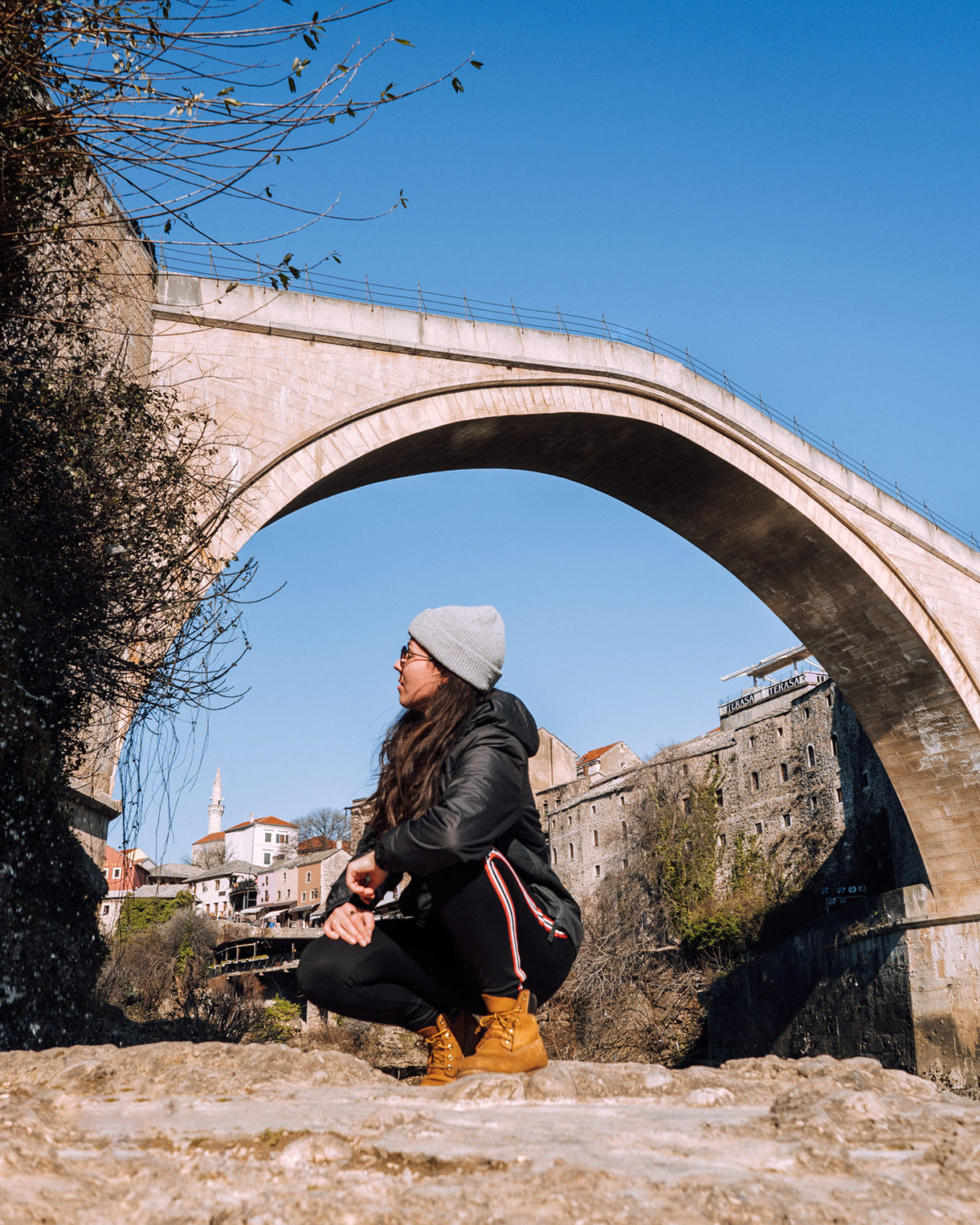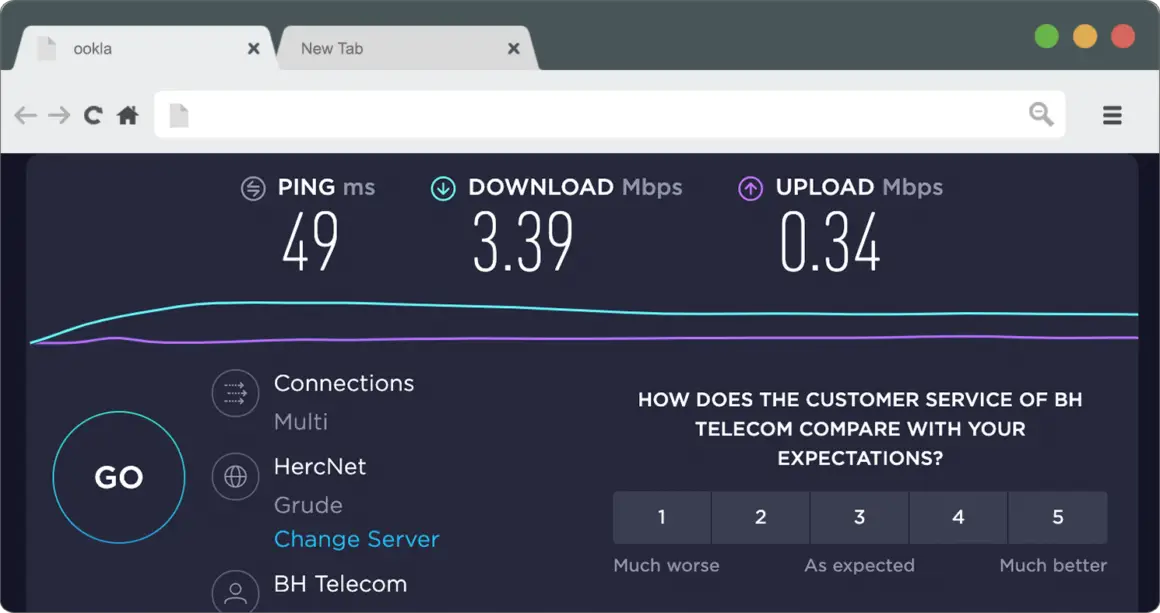 What To See in Mostar
Do not leave Bosnia & Herzegovina without participating in a walking tour. Having lived through the war, most guides are able to share personal stories about some of the war's most unimaginable moments.
Walking tours in Mostar are an amazing way to try to understand the city's history and what the residents have been through.
Other Suggested Locations
Sarajevo, the capital city, is another popular destination for tourists exploring Bosnia & Herzegovina. I'd say the opportunity is unmissable considering it'll take less than three hours to get there.
If you're feeling bold, rent a car to explore with total freedom. Sometimes there is just no better way to experience a country than to make the route up as you go along. Hit the road and let the welcoming nature of the locals guide you through their beautiful villages.
See Also: 'Ultralight Packing Secrets for Digital Nomads'
---
5.
Slovenia
Getting from Mostar to Zagreb
To travel between Mostar and Zagreb, the bus route will take you back south before going through the western landscapes of Bosnia & Herzegovina – all within about nine hours.
It is here, that the Adriatic Coastline delivers yet another incredibly scenic drive. The Bosnian countryside can morph from limitless fields to deep and winding pathways through the towering rock faces before you've even had a chance to dose off on your inevitable road trip nap.
Amazingly, the fare for this journey only costs between €15-25.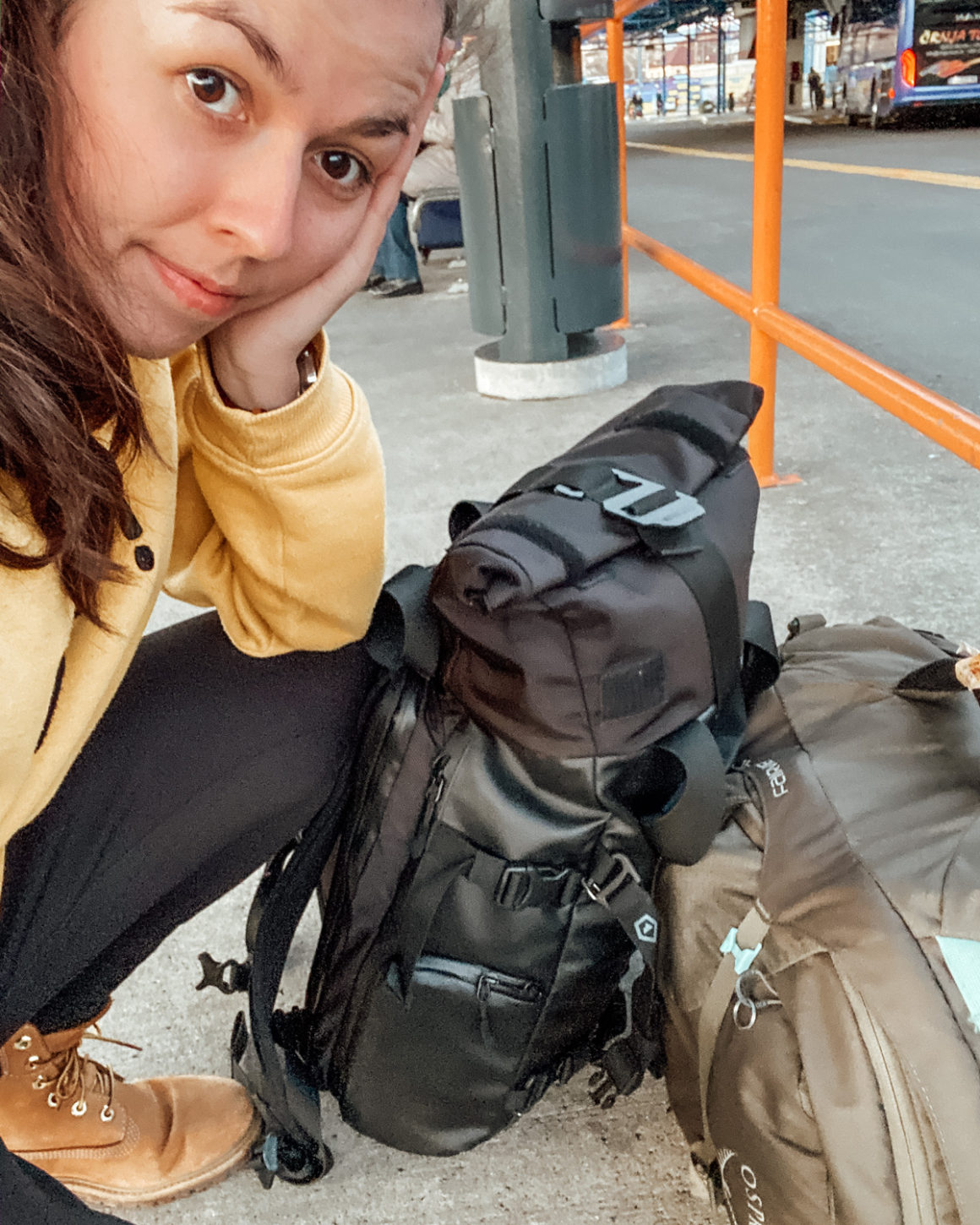 Getting from Zagreb to Ljubljana
The convenience of Zagreb is instantly noticeable upon arrival. I recommend a pit stop here, but if you'd like to continue, it's easy enough to jump on a second bus in the direction of Slovenia's capital, Ljubljana.
Buses leave from Zagreb's coach station to Ljubljana every half an hour, on the hour. You have the option to pay for the ticket fare by cash or card inside the bus station. I opted for both, which was a great way to use the remainder of my Croatian Kuna.
This part of the Adriatic Coast itinerary marks the beginning of better coaches, smoother roads, motorways and the option of taking a train if that is your prefered choice of travel.
Why I Loved Ljubljana
As the Scotswoman I am, I'd say Ljubljana shares a resemblance to the youthful charm of our capital city, Edinburgh.
In my opinion, Ljubljana is where the Adriatic Coastline transforms into the typical culture found in other Western European capitals. I felt extremely safe; the architecture told a thousand stories and the alleyways provided the local artists' with a borderless canvas.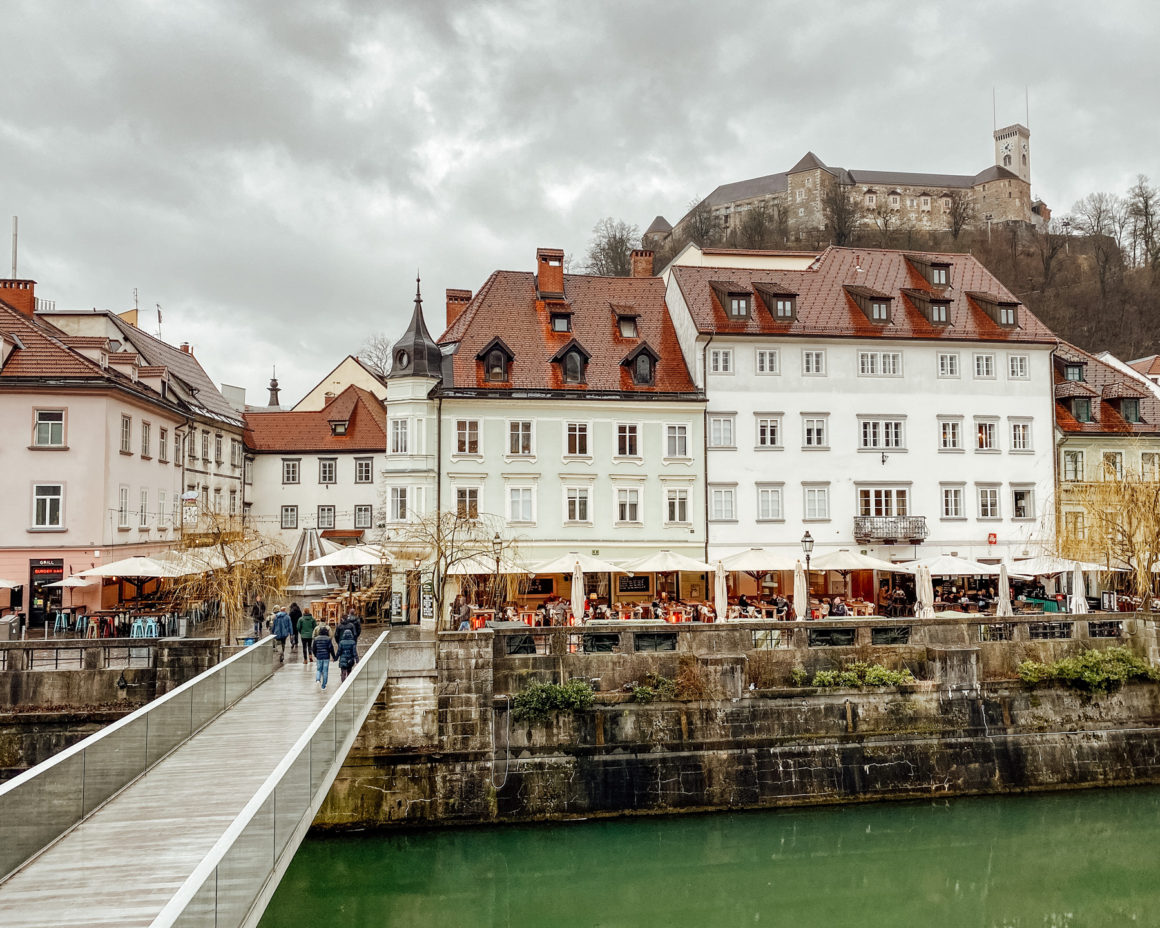 Where I Stayed & Worked
CUBE Central Rooms offers cleanliness, safety and convenience at an affordable rate. This accommodation doesn't offer any of the fancy frills but is more than accommodating for the folk who are just looking for a quiet place to lay their head.
Other Suggested Locations
I've promised myself that I will return during the summer months to see more of the landscapes that Slovenia has to offer. If I were you, I'd check out these places if you can: Lake Bled, Piran, Kranjska Gora, Maribor, Triglav National Park and Celje.
See Also: 'Coliving Spaces that Digital Nomads Should Know About'
---
6.
Italy
Getting from Ljubljana to Venice
There are plenty of buses that link Ljubljana to Venice through the cheap and cheerful Flixbus operator. This route takes around three and a half hours.
Getting from Venice to Bologna
Although I only stopped in Venice for a limited time, I'd urge you to stay here for at least a night. It's one of those must-see places! That is… If you haven't explored this delightful city already.
However, if you are keen to keep moving, the two above journeys can be done within the same day. Between Venice's coach station and the train station, you will be able to grab a quick glimpse of the energy that Venice has to offer.
Tickets for your trip between Venice and Bologna can be bought at the train station itself. They aren't expensive and shouldn't be in short supply as the trains are regular with plenty of seats across two floors.
Be sure to validate your ticket before leaving the platform. If you are unsure of how to do so, there are plenty of staff members that will show you how and where this can be done.
Why I Loved Bologna
Bologna was simply a pit stop during my travels around the Adriatic Coastline. So, to fully disclose, I did not allow myself the time to experience the city centre.
However, if this is your first time in Italy, I highly recommend that you take more time here to immerse yourself in what the Italian culture has to offer.
Where I Stayed & Worked
The wifi speeds alone are a sure fine reason for you to follow the Adriatic Coast into Italy. Just have a look at my Ookla SpeedTest below! This was the result of a test taken inside my accommodation.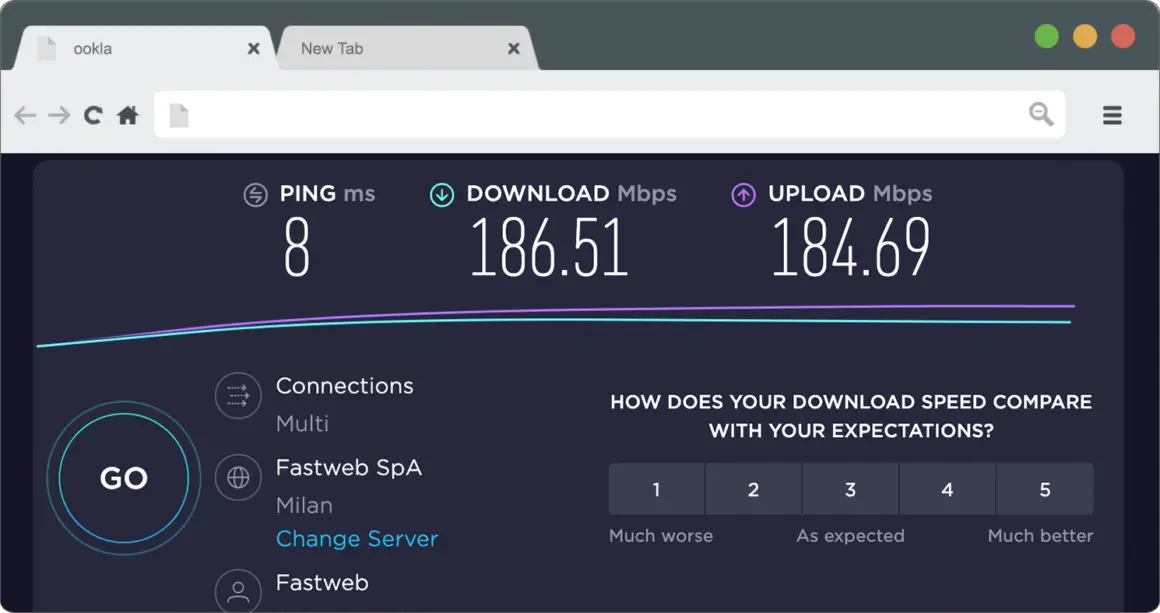 Combo Hostel is a great choice for travellers looking to stay in a comfortable location, whilst having a workspace to be productive. This place is a 15-minute walk from the train station, which is where you can either jump on a train to Rimini for San Marino or have the shuttle take you to the international airport for €6.
You'll have nothing to worry about in terms of places to work here. Combo Hostel is huge! It's the size of a hotel with a vibe of up-market student accommodation. The main floor contains many high tables to sit or ar stand at whilst you work. Then, the bar has many more that also have plug points. The only annoyance would be the background music (that's if you are likely to take any important video calls). Apart from that, I could stay here long-term and trust that I would be productive.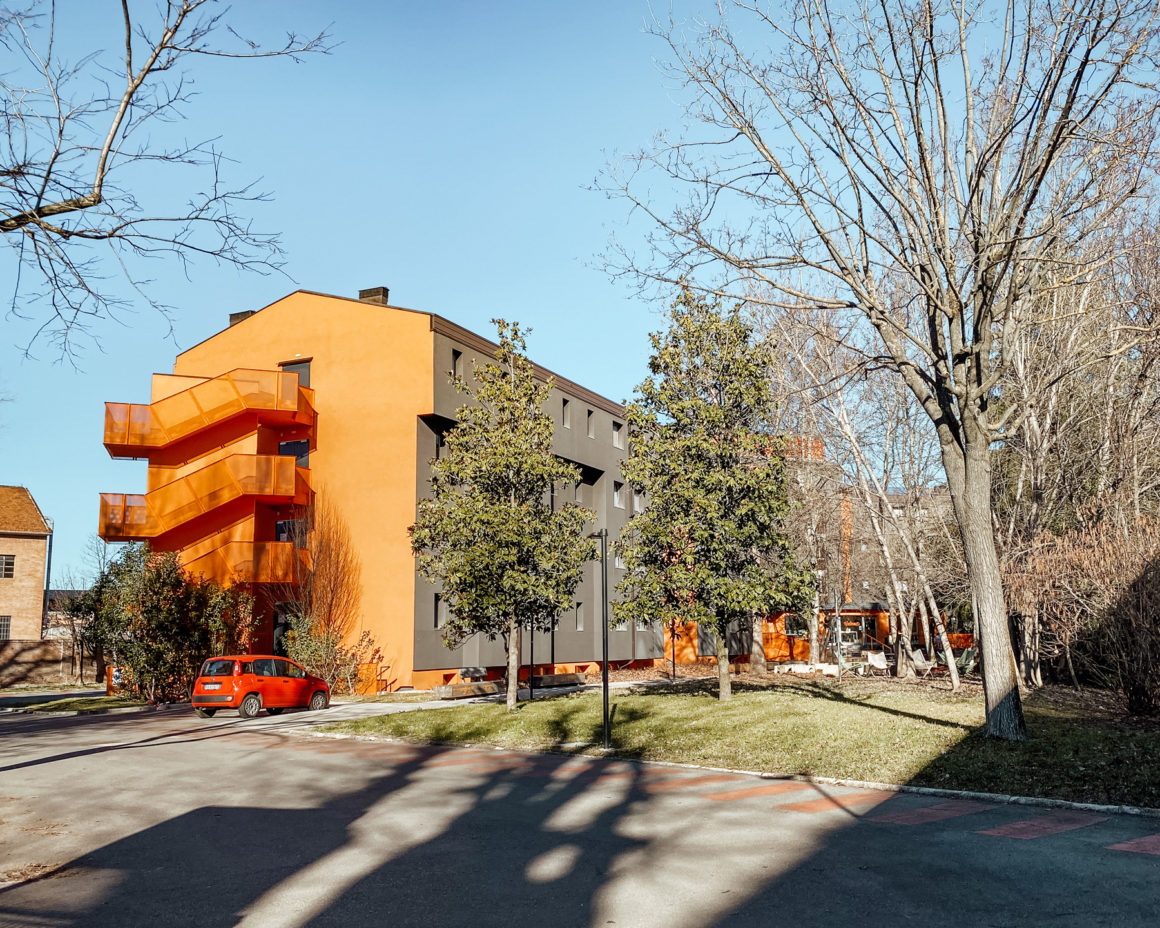 Other Suggested Locations
Wow, where do I start with this one? You really could spend many months, or even years, trying to experience everything that Italy has to offer.
If you are en route from Ljubljana, I recommend taking some time to visit Venice and Trieste whilst on your way to Bologna specifically.
---
7.
San Marino
Getting from Rimini to San Marino
Italy's seaside town of Rimini holds the only direct public transport link into the tiny country of San Marino.
A bus service runs from Rimini Train Station to just outside the Old Town in the City of San Marino. Plus, it only costs five euros!
Here's a more detailed article for you to organise your journey into San Marino.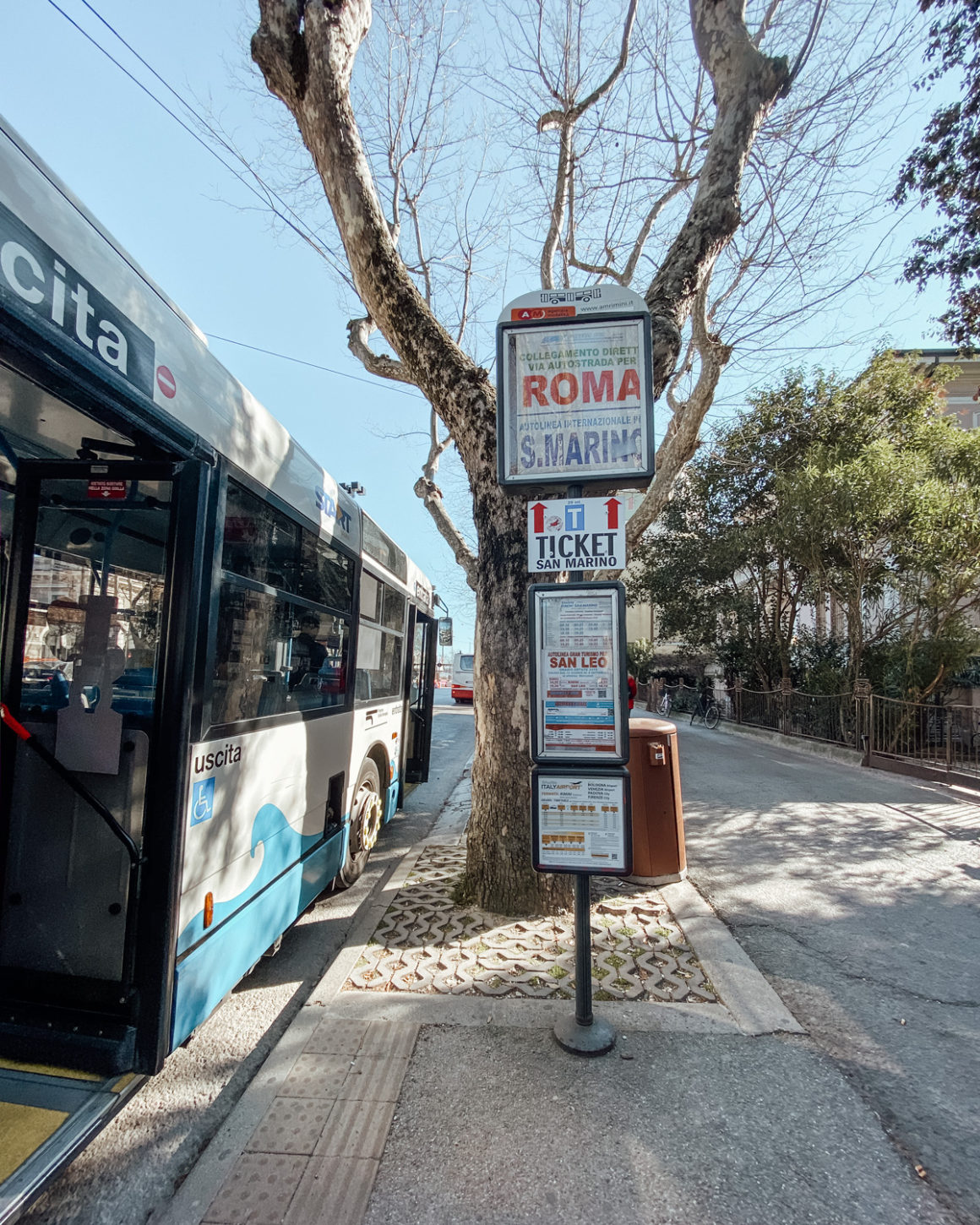 Why I Loved San Marino
You are probably wondering… Why should I travel miles out of my way to visit such a tiny country?
San Marino is built around three fortresses that can be seen from anywhere in the city. You will not miss them! From their locations, you can witness quite a breath-taking view as far as the eye can see. It's vast. When you combine this spectacle with clear blue skies then bobs your uncle (as we say). Go and see for yourself.
The bottom line is, that the 360-panoramic views are going to blow your mind! Do not miss out.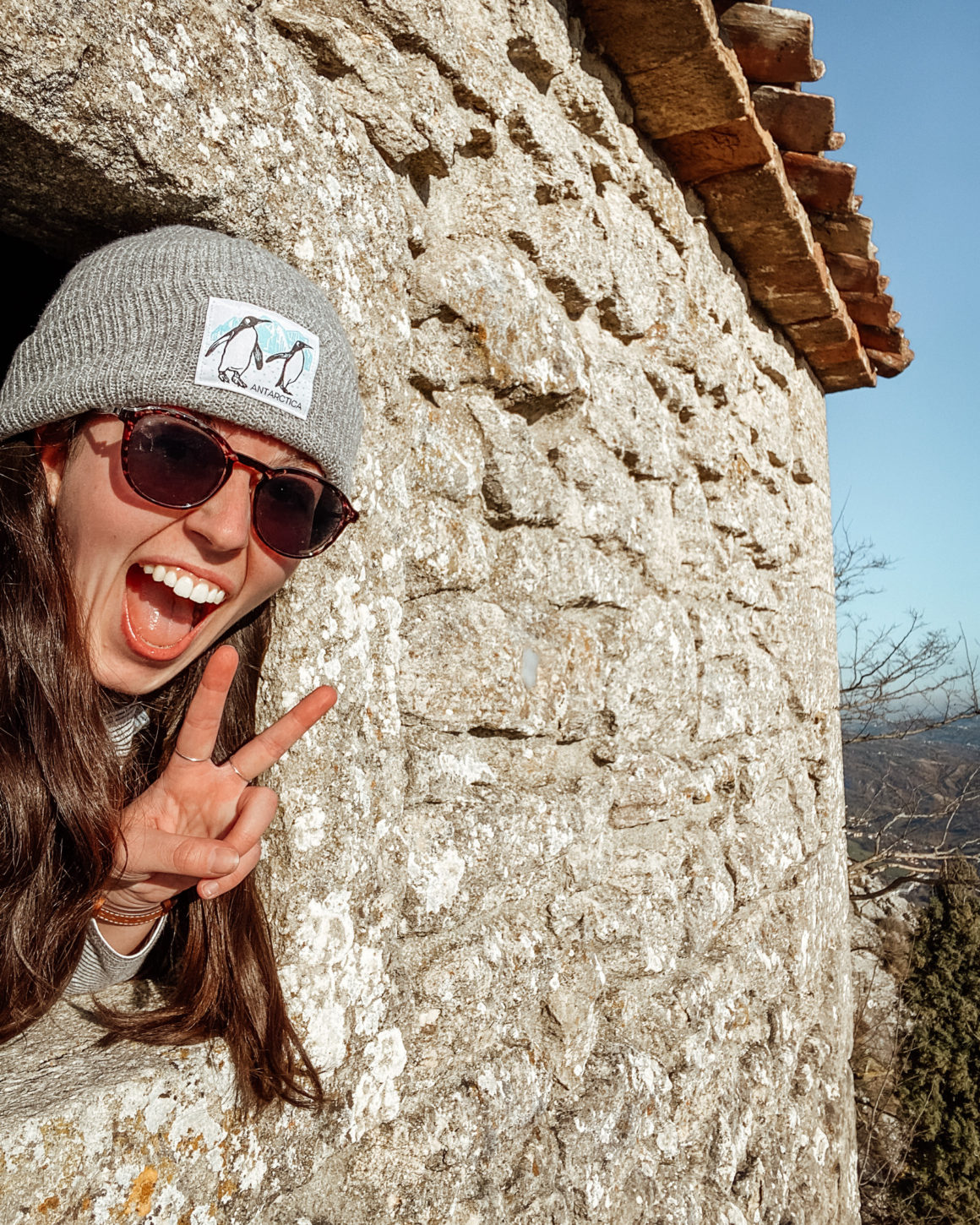 Where I Stayed & Worked
If you're asking me, a digital nomad travelling on a budget, then I'd say you have two options of accommodation. That's also if you would like to stay in San Marino itself, as opposed to pitching base camp in Rimini.
Hostel San Marino is the only hostel I could find in San Marino. This is the accommodation I was travelling to until I realised how underwhelming its location was. Yes, it's conveniently situated 3.5km away from the historical centre of San Marino. Plus, the bus service from Rimini stops only a few minutes away. However, if you are here to see San Marino… Then, in my opinion, you need to stay on the mountain itself.
And that is how I ended up at Hotel Joli with these views from my window…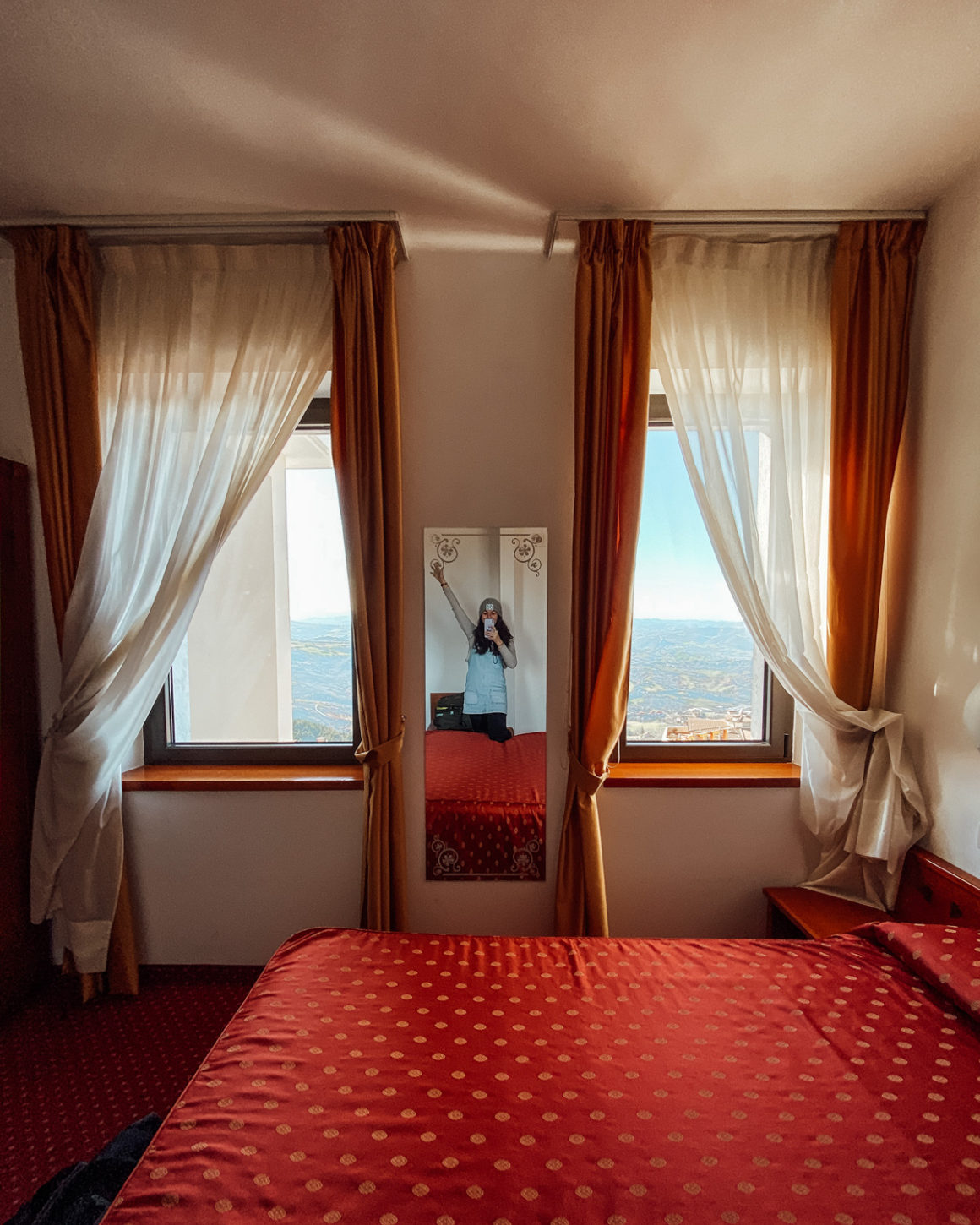 What To See in San Marino
Don't worry, if you are short on time… All I ask is that you give San Marino a good day's worth of wandering. That's all it'll take to fall in love.
The three noticeable fortresses stand tall as the centre-pieces of this charming country. Each one is linked via an easy-to-follow path that runs along the mountain top. Follow this path; let it guide you to the Old Town where there are more quaint scenes to behold.
Additionally, if you have time to spare, you could take advantage of San Marino's tax-free price tags whilst you go shopping.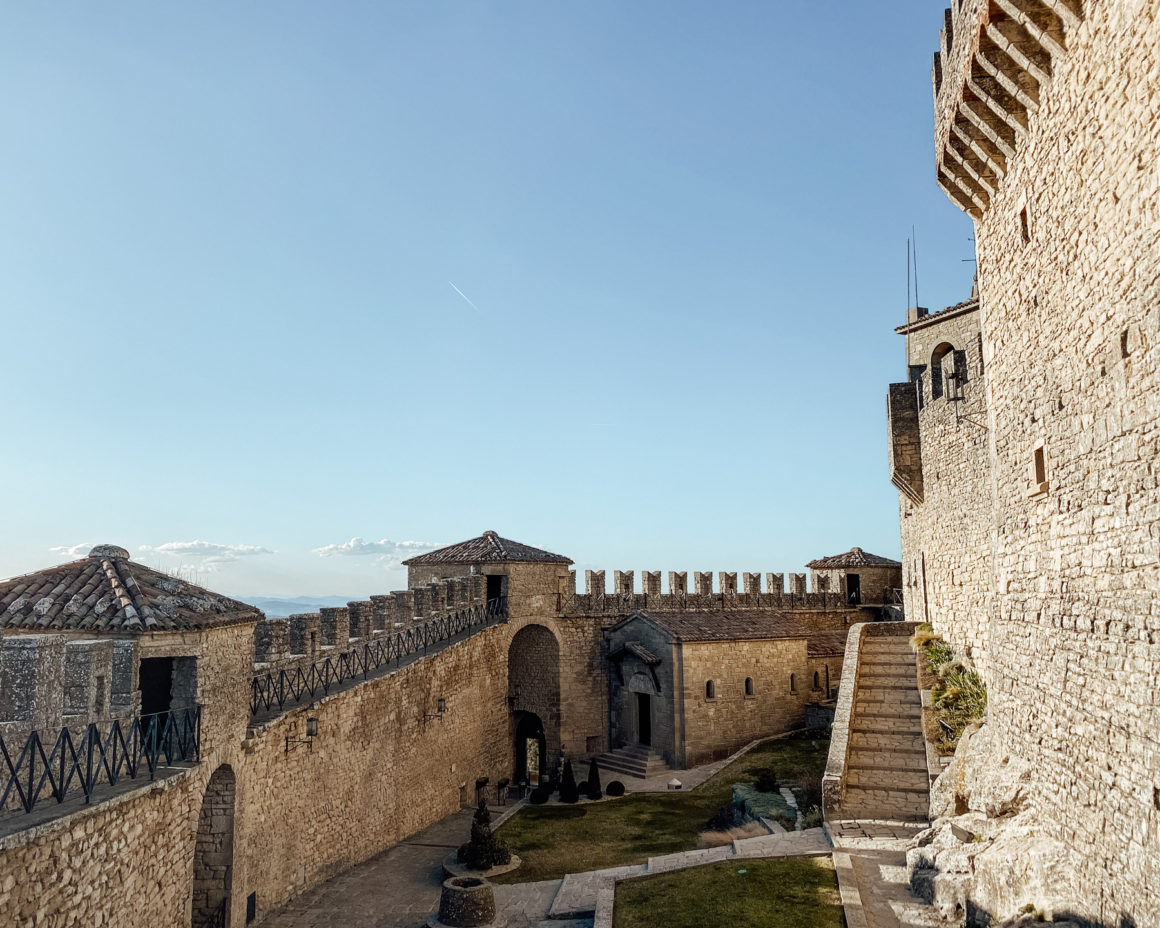 So, go check out the Adriatic Coast as a digital nomad!
This digital nomad's guide to the Adriatic Coast is by all means just a suggestion. There are many, many, many places that can be plotted on your map along the coastline of the Adriatic. I urge you to get creative with your route.
Let us know how you enjoyed your experience in the comment section below.
Would you like to learn more about my nomadic lifestyle? I've written a page explaining why I live a life of full-time travel.
Let's go!
@katie.maree
---
Did You Know…
If you purchase through a KatieGoes link, we receive a small amount but you still pay the same. This contribution helps keep this blog moving – win, win! Nevertheless, I only recommend personal favourites…
---
Save this on Pinterest
Do you not have time to read this guide? Click on the Save button to pin this article for later.