This is your travel guide to visit the Scottish island of Lewis and Harris, home to the most beautiful shades of blue from the shore to the sky. That is unless the Hebrides are treating you to some of Scotland's harshest winds!.. Either way, you are in for a rugged road trip of surprises!
Do you not have time to read this now? Pin this blog for later.
Why Should You Visit Lewis and Harris?
With mountains, moors and machair to beaches, bogs and black pudding; this island is a slice of heaven for the wild and free!.. It's for those with an appreciation for the much slower pace of life, and if you're intrepid, then there'll be an abundance of outdoor treasures hidden for you to find.
Immerse Yourself in Island Culture
The Minch is a sea between two Scottish sub-cultures. As you drive onto land from the knocking ramps of a CalMac ferry, the change in lifestyle and traditions will not go unnoticed. Besides the tell-tale signs of peat stacks, blackhouses and the croft after croft, you'll also find yourself in the heartland of Gaelic language which is still spoken and written on signs around the Hebrides.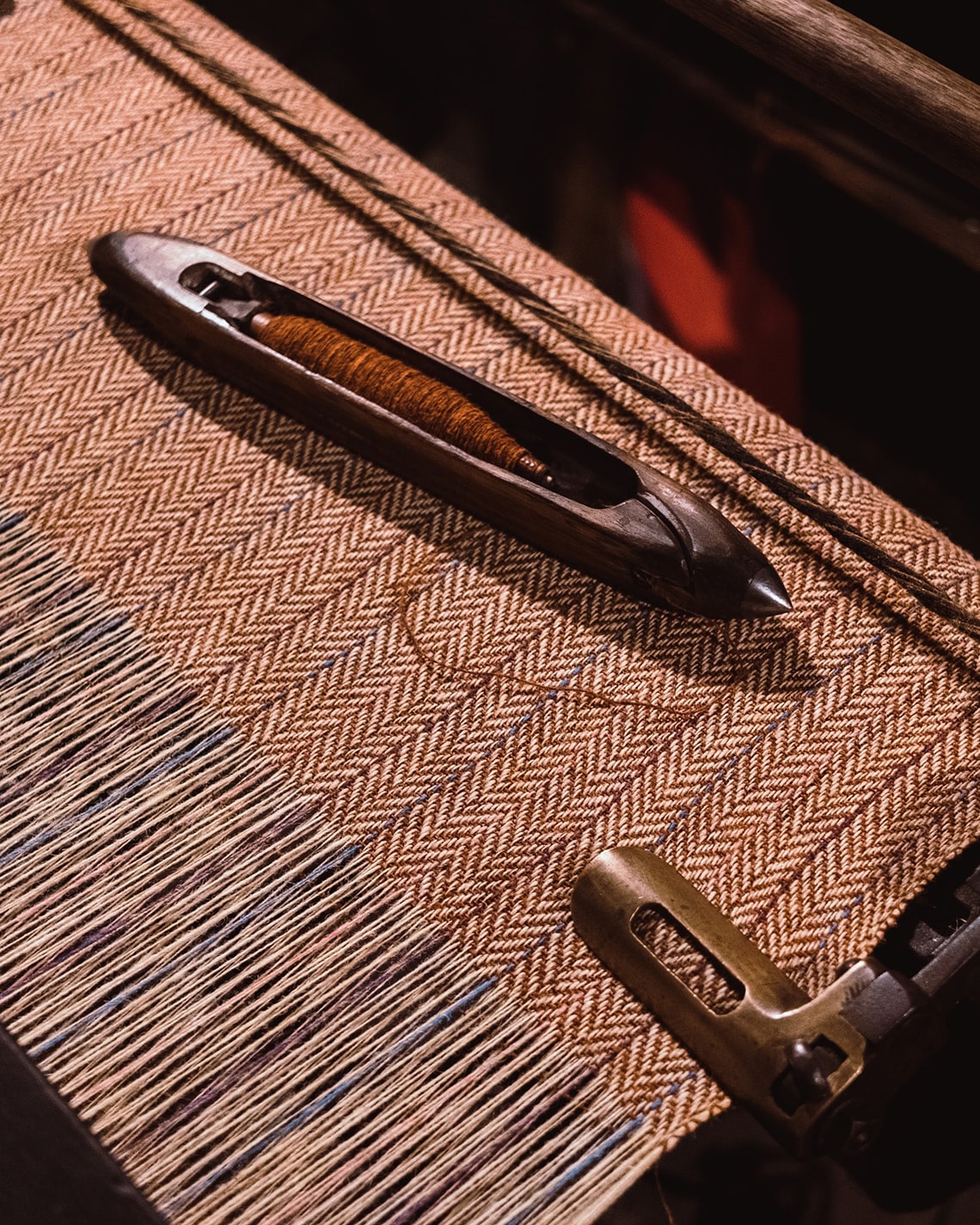 From My Experience
The Isle of Lewis is my childhood memories, my heritage and the home of the roots to my roots. It's the lasting feeling of belonging to the freedom and stories of tradition… They leave me longing to explore its wilderness every day that I reminisce. This leads to the thought that, had my heart not been set on exploring every country, I'd be confident that the adventurous wanderer inside of me would have been just as fulfilled with the magic of Lewis, Harris and the Scottish Highlands.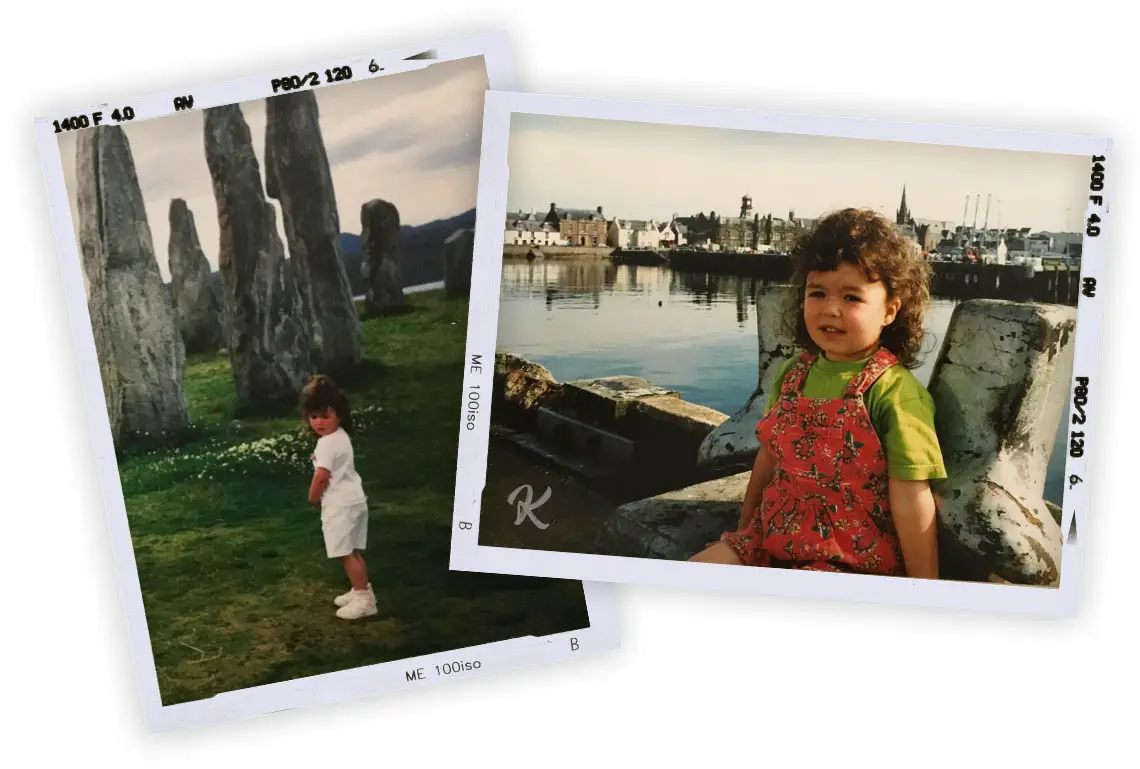 Watch the Aurora Borealis
Recently, I made a journey to the Isle of Lewis in my van conversion called 'Flo'. Before adding the insulation, I wrote my manifestations on the walls:
To safe journeys
Across endless roads;
To wild adventures
With newfound friends;
To clear nights
Over ceilidhs and campfires;
And to the northern lights
If I should be so lucky!
On my second evening of van life on the island, I was blessed to witness an incredible, green display of waves and swirls across the starry, clear sky. I can only hope that any other adventurous soul who graces the island with their presence are as lucky as I was. The Aurora Borealis are not uncommon in the Western Isles.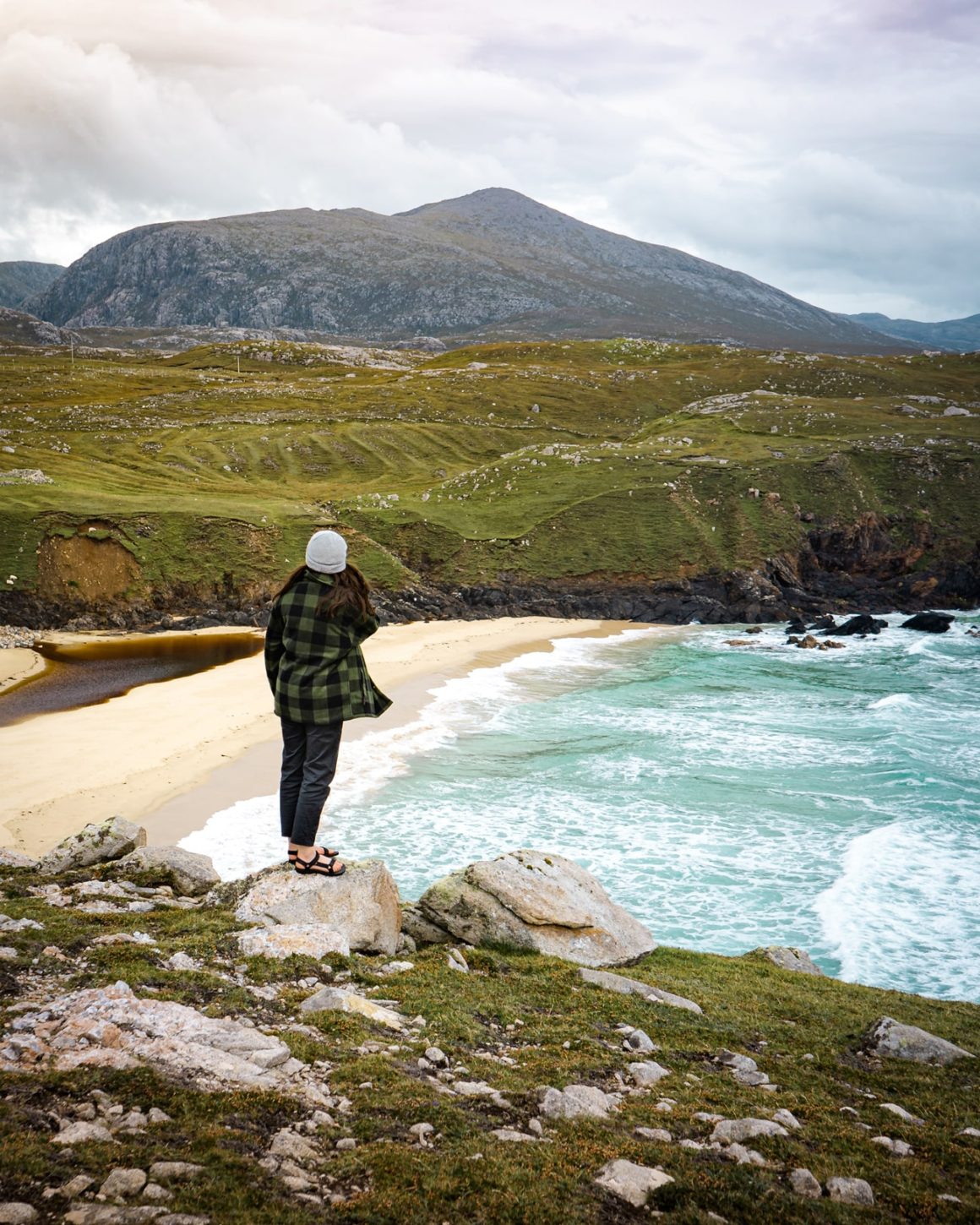 Follow the Peter May Trail
Another reason that may have you visiting Lewis and Harris is the award-winning trilogy of novels written by Peter May. They caught the imagination of readers across the globe, telling the story of island life and traditions, with a theme of crime. There is now a dedicated self-guided route that links 17 locations from the books across the Outer Hebrides. If you haven't read them yet, be sure to grab yourself a copy for the Sabbath on Sundays.
How to Get to Lewis and Harris
As misleading as the name might suggest, Lewis and Harris are on the same island. In fact, if it wasn't for the dramatic change in terrain then you could go unaware of the transition between the two places.
There is a main road that connects Lewis and Harris. This is called the A859. It stretches from Stornoway to Leverburgh, both of which are entry and exit points to the island with Calmac Ferries.
By Ferry
Both the Isle of Lewis and Harris are served by the ferries of Caledonian MacBrayne. Depending on the time, season and destination, timetables and costs will vary. Be mindful that adverse weather conditions can quickly cause delays or cancellations, especially during the winter months.
There are three ferry routes available:
Ullapool (Mainland) to Stornoway (Lewis): This is the most popular route which consequently has the biggest ferry because it's the only route that departs from the mainland. It also terminates at the biggest town in the Outer Hebrides, Stornoway.
Uig (Isle of Skye) to Tarbert (Harris): This is the second busiest, as the Isle of Skye is still connected to the mainland via a bridge.
Berneray (North Uist) to Leverburgh (Harris): This journey connects Lewis and Harris to the other islands of the Outer Hebrides.
If you are visiting Lewis and Harris by campervan, make sure to book your ferry ticket in advance. Campervans and motorhomes are permitted across all of the routes… And dogs too!
Just as importantly, don't forget to take your binoculars on board. Those brave enough to face the bitterly cold winds outside on the top deck are normally rewarded with a rendezvous of curious porpoises or dolphins. The extra attentive few will spot the occasional whale.
When is the Best Time to Visit Lewis and Harris?
Lewis and Harris is a fantasy all year round, but only the bravest would visit during the harsh Hebridean winters. The days are short and the evenings are dark. For that reason, May and September are the best months to visit Lewis and Harris, with the added bonus that the school holiday crowds are non-existent. June and July are still great months to visit but expect to be surrounded by more holidaymakers, campers and motorhomes.
The midges aren't as much of a problem in the Western Isles, as they are on the mainland. This is because more often than not, there is a sea breeze. Midges are more likely to be inland, near the lochans in still conditions. If in doubt, come prepared with the Scottish essentials…
You can also find out more in the detailed month-by-month breakdown of the best month to visit Scotland.
On another note, you should know that to this day, the Sabbath still remains on the island. It was only in recent years that the ferries started to operate on Sundays. However, many shops and activities will be on pause as a large proportion of the population attends church or spends time with loved ones. If you are planning a short trip that spans a weekend, you should take this into consideration.
How to Visit the Isle of Lewis (and Harris)
First things first; you will need a car! Unless you are visiting the Isle of Lewis and Harris with a tour group, it will be essential to organise your own mode of transport. Yes, there is a public bus service that stops at most villages. However, it is very limited and does not allow you to visit all of the beautiful nooks and crannies of the island.
Whatever you choose to discover Lewis and Harris with, it'll need to be capable of driving single-track roads. Just mind the sheep!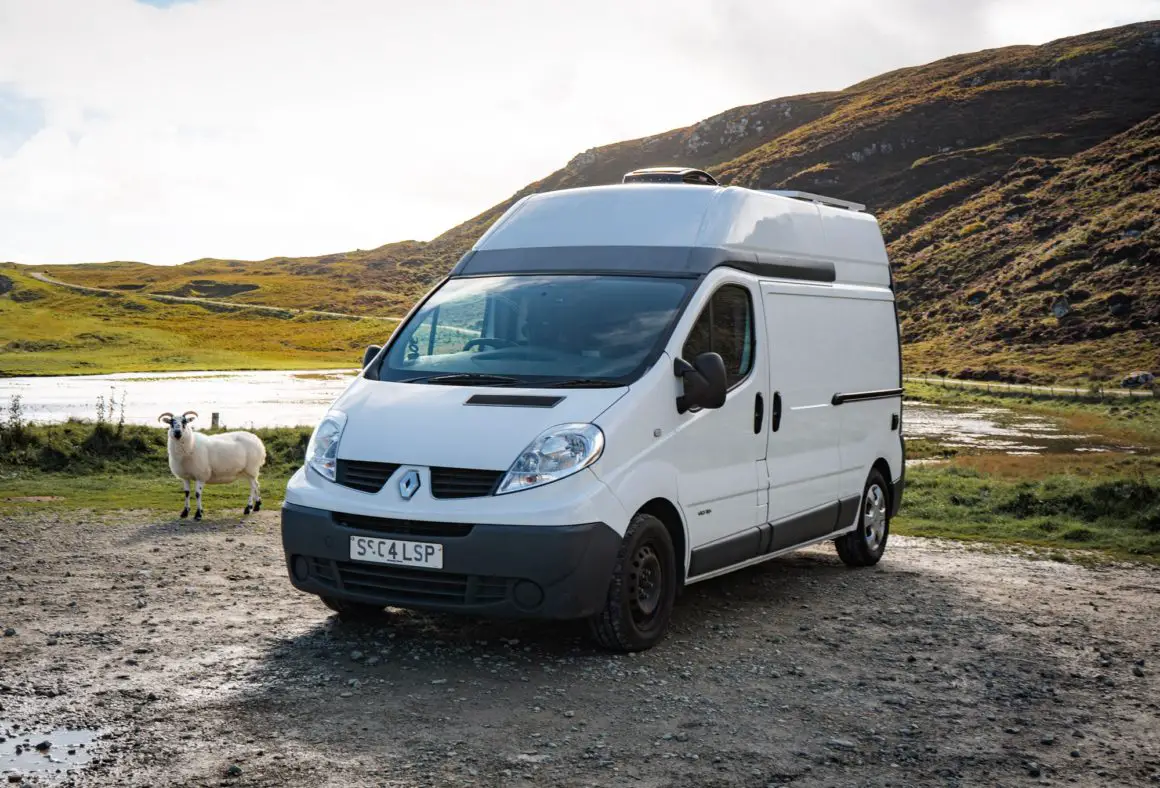 RELATED: 

A Highlander's Guide to Scotland's NC500 Road Trip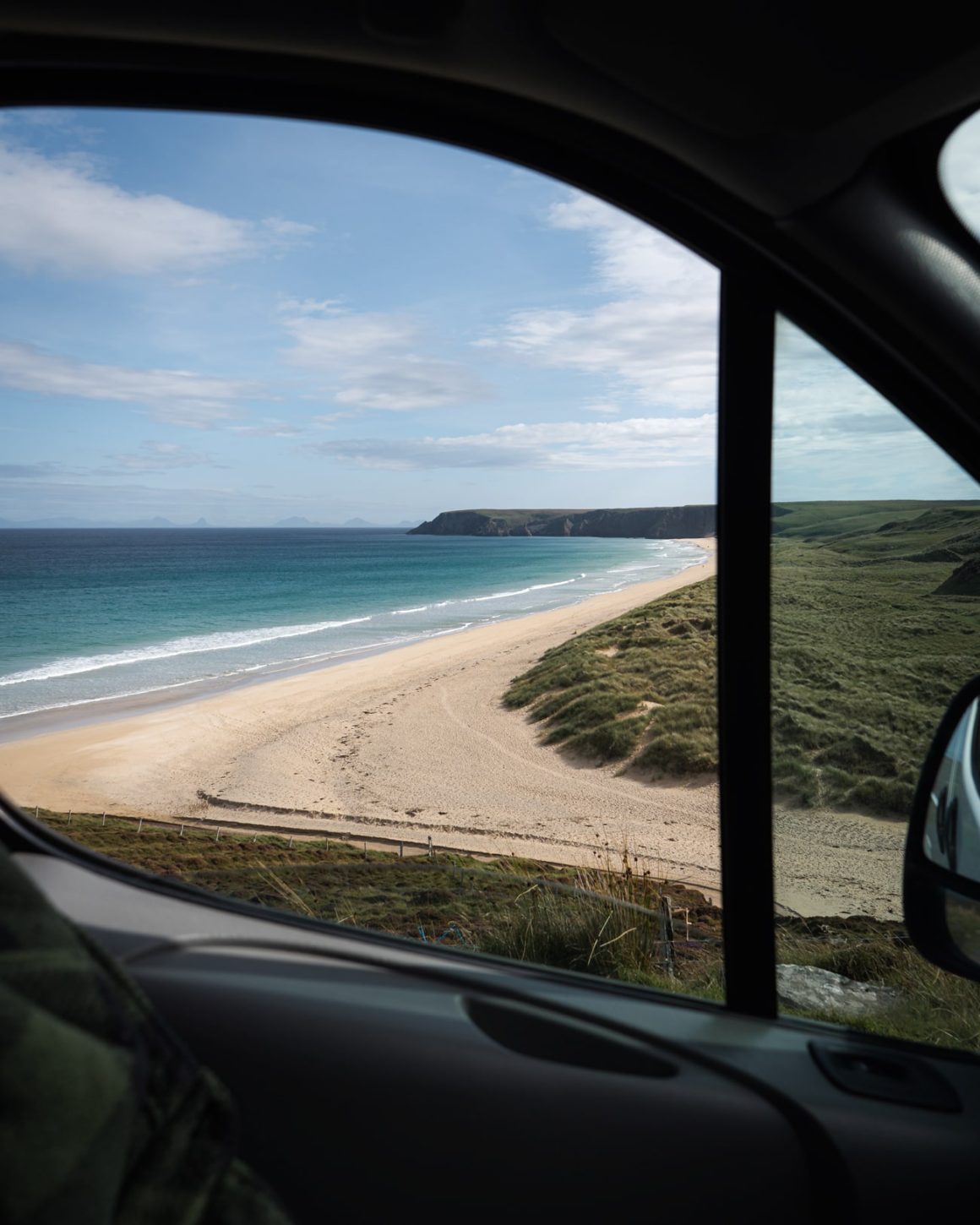 Can You Wild Camp on Lewis and Harris?
Like everywhere in Scotland, wild camping is legal on Lewis and Harris. Though again, like everywhere in Scotland, the pristine, untouched land is ready for anyone who is discreet enough to leave no trace behind. Please, please, be considerate to both the local residents, and the surrounding wildlife. It's your holiday, but this is someone else's home.
Therefore, it is recommended that you…
…Do not light a fire, even if you are reusing an existing fire pit.
…Shut gates behind you. If they were already open, leave them open.
…Try to avoid walking, or driving, across the machair.
…Keep your dog on a leash around farm animals.
…Avoid parking in passing places.
…Be attentive to any rubbish left behind.
The West Harris Trust have signposted specific park-ups in some areas around the island. These are specially made, designated spaces for campervans to stay overnight. An example of this is Hushinish Beach. The Visit Outer Hebrides website also has a list of camping and caravan sites. It would be very much appreciated by the locals if visitors tried to make use of such facilities as much as possible during their stay. This would allow for greater preservation of the natural landscapes that visitors have come to enjoy.
Unfortunately, overcrowding has caused friction recently, and more so around Luskentyre. These islands are simply not built for large numbers of visitors, especially those with much bigger vehicles. Therefore, in order for this mode of transport in tourism to be sustainable, it's important that we are attentive to such situations and move on to avoid congregations. For example, if you are in a car park that permits overnight parking, please ensure that there is still plenty of spaces available for locals and day visitors to join at a later time.
What to Eat on Lewis and Harris
Black pudding is served on the plate of both Scottish and English full breakfasts across the United Kingdom. However, if you ask my Scottish household, many would turn their nose up at anything other than the world-renowned Stornoway Black Pudding. This can be found in the major supermarkets and village stores on the island, although you should stop by the Charles Macleod butcher shop for an authentically local experience. The recipe of this iconic product of Scotland has been passed down for generations, and now has a certified protected status to keep the island traditions alive.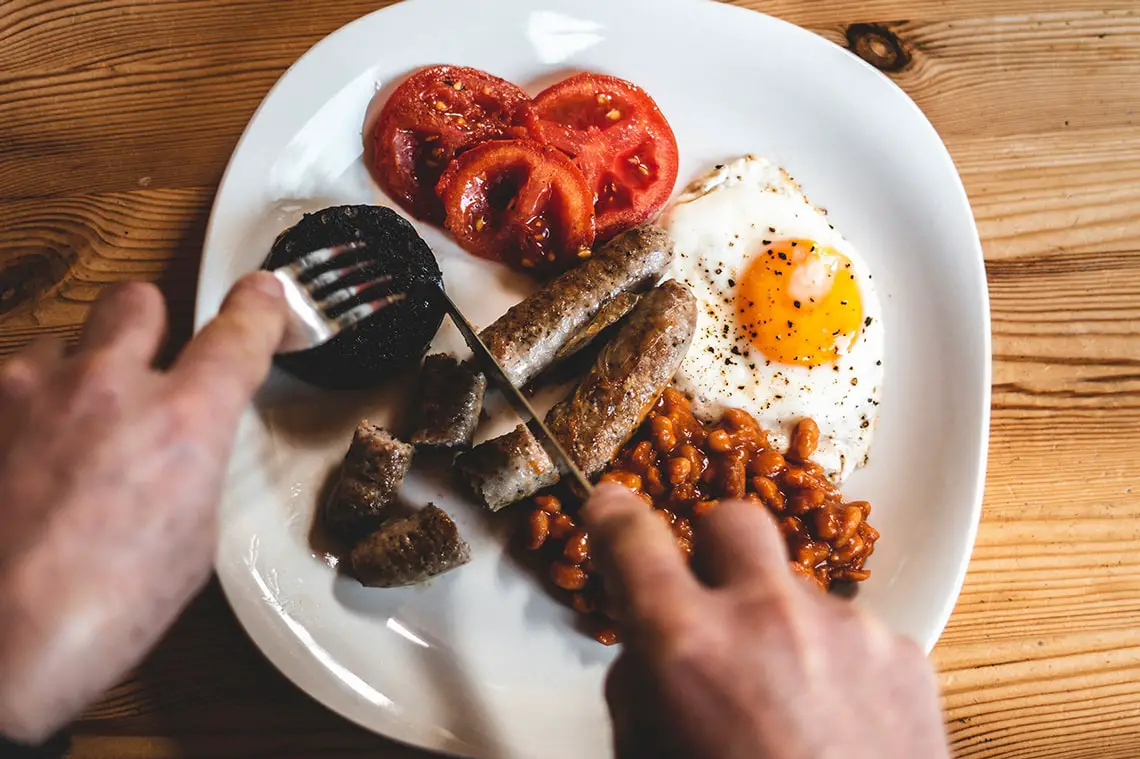 ALSO: Driving in Scotland for the First Time (The Complete Guide)
Things To Do And See On The Island
The island needn't boast any fancy museums or amazing architecture when the beauty is within the land itself. Between hillwalking, surfing or building sandcastles, you'll probably be preoccupied with the freeing landscapes and beautiful views during your entire stay. If you find yourself eager to learn more, then there are plenty of things to do on Lewis and Harris.
On the other hand, if the harsher weather conditions are keeping you indoors, find a peat-fuelled fireplace or a traditional aga to warm your finger and toes. Having said that, a ceilidh ought to do the job too!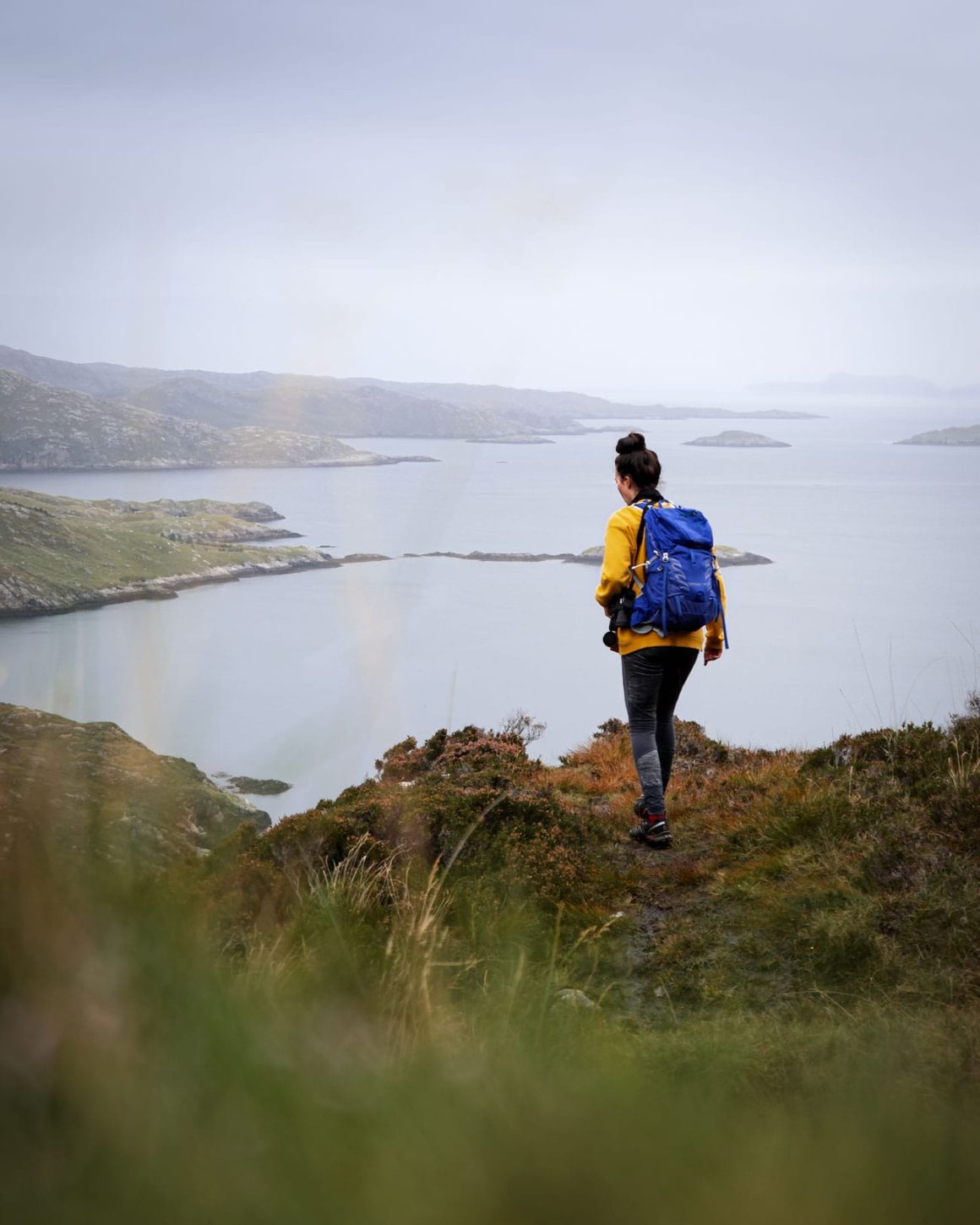 With all of the locations pinpointed already, this Google Map Legend will be your best resource for travelling the Scottish Highlands and Islands. It will save you hours of research!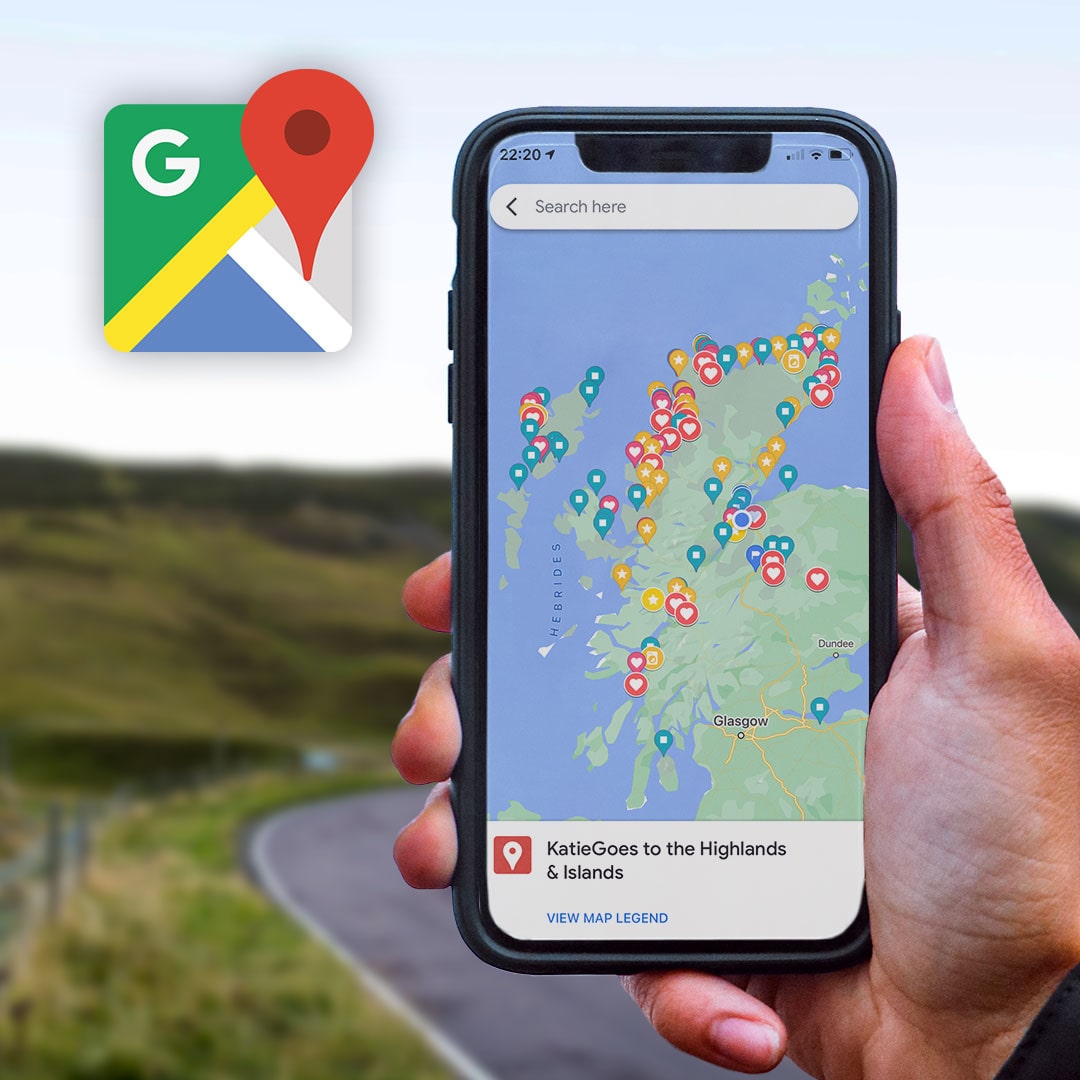 Scottish Highlands Google Map Legend
This Google Map Legend showcases 140+ need-to-know coordinates within our bonnie Scottish Highlands & Islands:
Awesome Wild Camping Park-Ups
Best Walks, Viewpoints, Beaches
Bucket List Locations
Accessible Showers & Fresh Water Taps
Relevant Links to Online Travel Guides
Let's go!
@katie.maree
Save this guide for later on Pinterest…