This country is one for the wild to run free, take bold swims and explore ruined castles. It's unforgiving, but giving; harsh but oh-so-pretty! Does this sound like your cup of tea?.. These are the best places to visit in Scotland – recommended to you by a local.
With our mountainous landscapes, secluded beaches and overall encapsulating scenery; my country is bursting with beauty! Scotland is my birthplace and my home, and as each adventure unfolds, my love for this rugged paradise grows stronger and deeper.
Psst!… You may want to keep a note of these locations for your own visit to Scotland. Scroll down to the bottom of this exhaustive list to access a Google Map with most of the coordinates (and more) already pinpointed for your convenience.
Don't have time to read this now? Save this blog for later on Pinterest.
The Best Places to Visit in Scotland…
…For Beaches
Time your visit with the odd day or two of summer and you will be gobsmacked by the beauty of our beaches! Take this from a Scottish Highlander and full-time traveller… I'd argue that Scotland has some of the best beaches in the world! But… What are the best beaches in Scotland?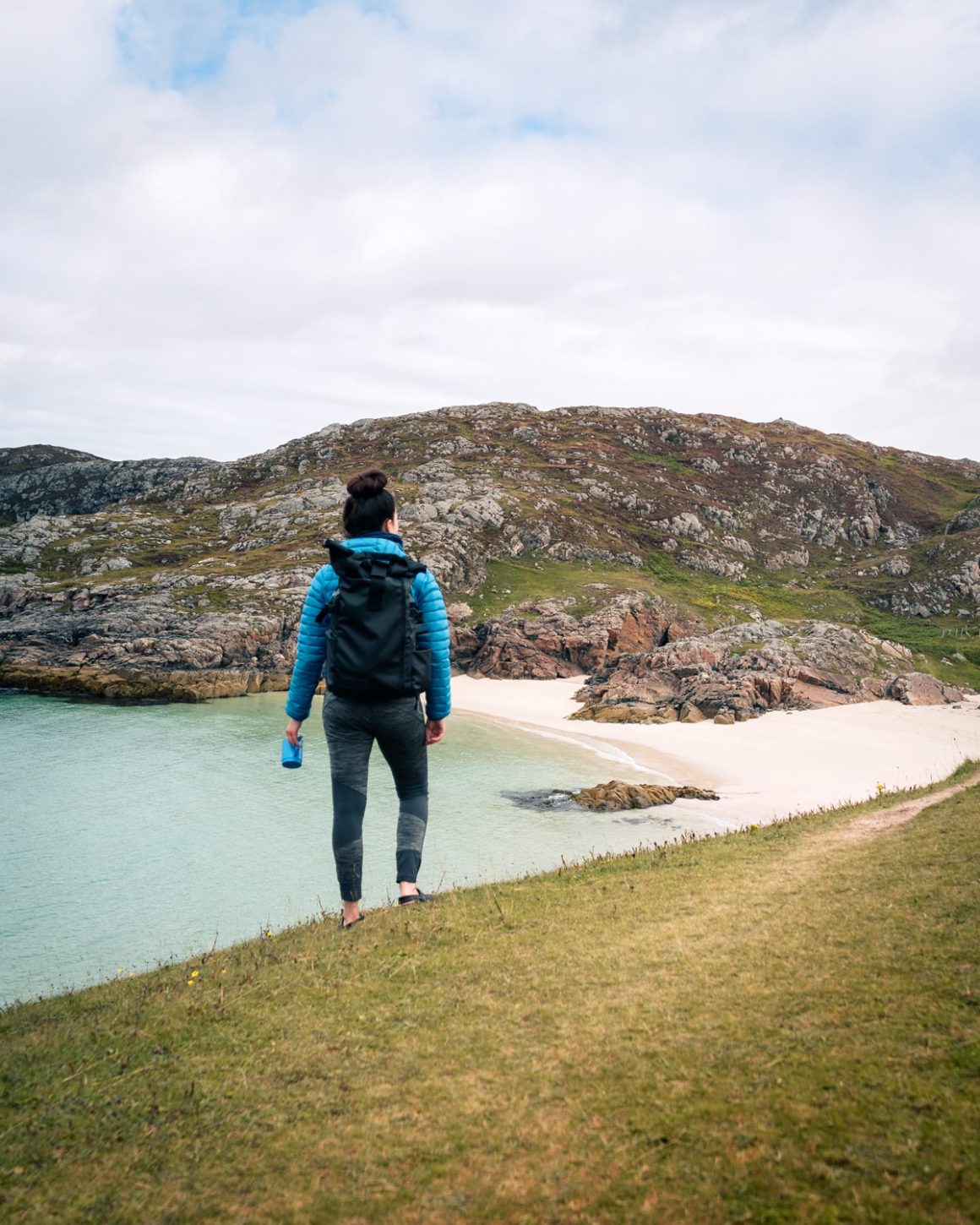 Luskentyre
After one quick image search of Luskentyre Beach, you'll be sold! Luskentyre can be found in the south of the island of Lewis and Harris. The place has some of the most amazing views in Scotland. You can rest assured, knowing that they are totally worth the often choppy ferry ride and the long drive to get there!
Hushinish
Hushinish is located as far west as you can drive in Harris. However, once you arrive you'll be greeted with its turquoise waters, fine sand and rugged backdrop of hills and lochs. The area is a Scottish paradise!
For more information, read this guide to the campsite and beach at Hushinish.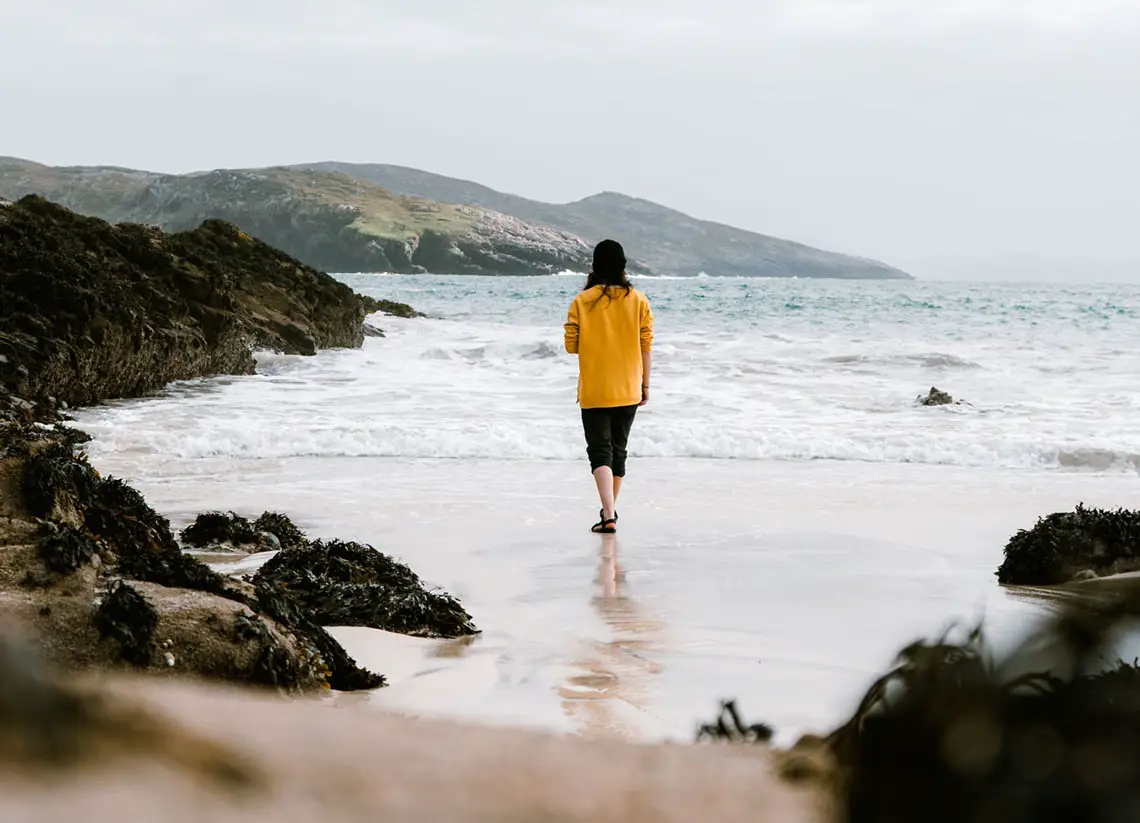 Sandwood Bay
Located in the remote corner of northwest Scotland, this sandy beach rewards those who take on the 4-mile walk beforehand.
Achmelvich
Achmelvich is in the northwest of Scotland, 40 miles north of Ullapool and along the North Coast 500. This beach does not disappoint; its perfect white sand and clear water ensure that it's noticed by anyone who so chooses to endure the windy roads to drive there. The area is also home to Europe's Smallest Castle.
Red Point
Red Point is a remote peninsula 10 miles southwest of Gairloch in Wester Ross. It has two secluded sandy beaches that are backed by reasonably tall dunes and grassy slopes, with the most northerly being characterised by its red-hued sand. This is a great destination for anyone seeking to find some tranquillity.
ALSO: 

The BEST Road Trips in Scotland
…For Castles
Scotland is home to thousands of castles! Whether they are still standing pretty and proud, or broken into ruins; you'll want to visit at least a few to experience Scotland's iconic history!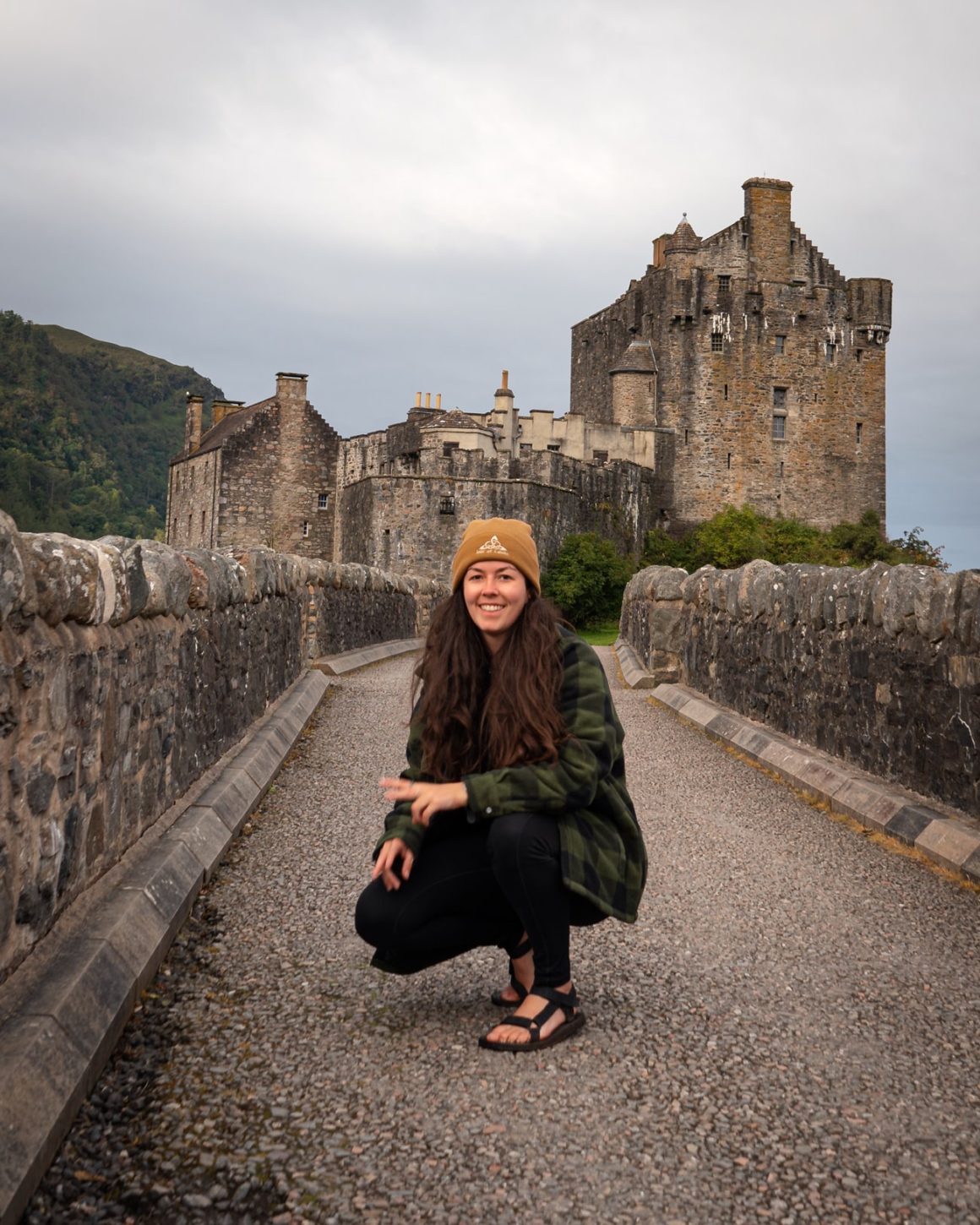 Castle Sinclair Girnigoe
The ruins of Castle Sinclair Girnigoe are a popular stop-off on the northeast coast of the Highlands. They are dramatic, enchanting and very Game of Thrones!
Eilean Donan Castle
It doesn't matter if Eilean Donan Castle is surrounded by a thick and moody mist or standing proud in the stillness of a clear blue sky, this castle is always photogenic! In fact, it has also featured in blockbuster movies such as James Bond and Highlander. For your convenience, there are many guided tours from Edinburgh that include Eilean Donan Castle within their itinerary.
Urquhart Castle
With such a superb location, Urquhart Castle is amongst some outstanding views of Loch Ness. Nowadays, the castle is accompanied by a huge visitor centre that includes a restaurant and a large gift shop.
Hermit's Castle
It's not uncommon to be dazzled by the white sand and turquoise waters of Achmelvich Beach, but if you walk a little further you will find Europe's Smallest Castle. This is one of the more unique places to visit in Scotland!
Dunrobin Castle
About a mile past Golspie stands a classically fairytale castle that has a garden well-kept to impress. Between towers, turrets and falconry displays, this castle is on a whole other level than the others!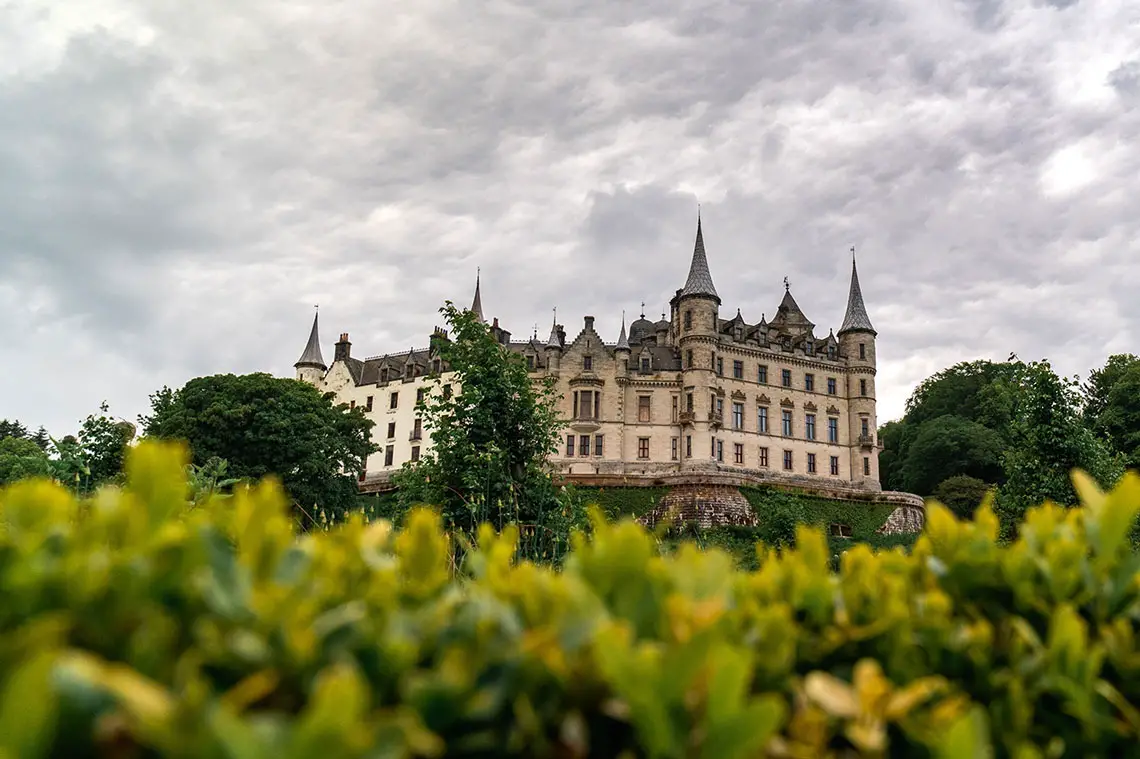 …For Culture
The official Fringe website states that the Edinburgh Fringe Festival 'is the single greatest celebration of arts and culture on the planet'. For three weeks in August, Edinburgh, Scotland's capital city welcomes thousands of people from all over the world to honour creativity across its varying forms. It's a colourful, energetic and joyful period as artists and performers take to the stage and locals gather in busy beer gardens.
…For Design
The centrepiece of Dundee's recent revival is Scotland's first-ever design museum. The V&A Dundee is now something of a cultural hub in the city. Here, visitors can marvel at the evolution of design inside an array of both permanent and temporary exhibitions from around the world.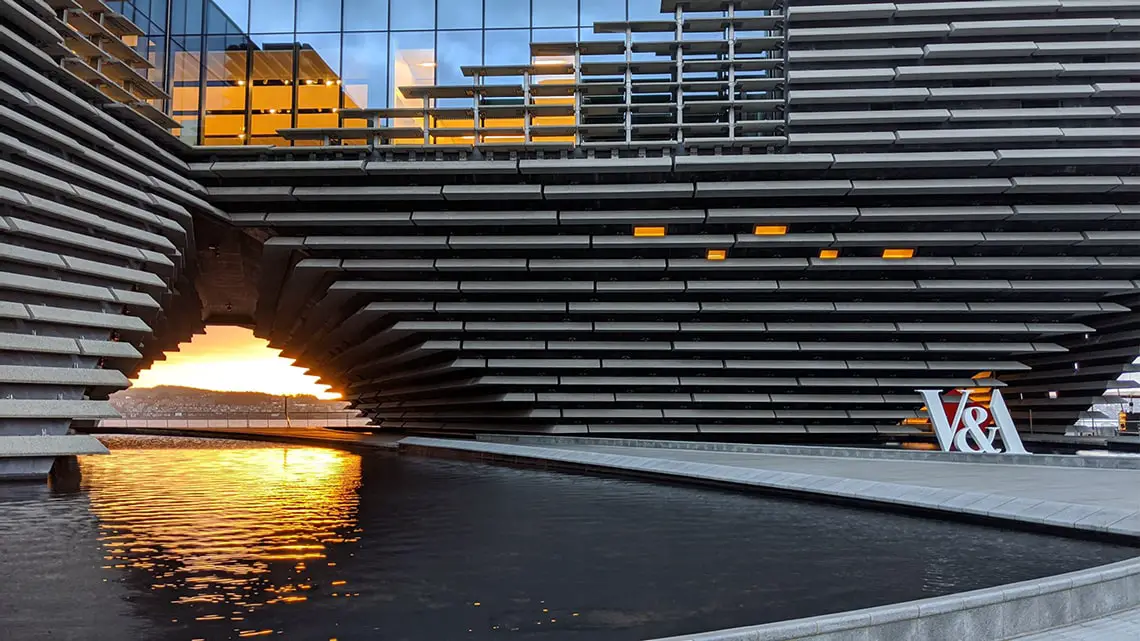 …For Highland Coos
These furry beasts can be spotted in fields all over Scotland, and not just in the Scottish Highlands. In fact, you may even find one blocking your road ahead!
If you are looking for a more certain encounter with one of these cute, and very photogenic animals, then keep your eyes particularly peeled at the following locations.
Hushinish
Hushinish is a popular beach and park-up on the Isle of Harris. Incoming cars, campervans and motorhomes are often slowed down by a group of slow-moving Highland Cows on the road (one of which has been pictured below).
Culloden Battlefield
Highland Cows are quite often kept in the nearby field to the entrance of the Culloden Battlefield Visitor Centre. This is on the outskirts of Inverness which is the capital city of the Scottish Highlands.
Rothiemurchus
Plan the perfect date to meet a Highland Cow with the Rothiemurchus Centre near Aviemore. From there, you can follow a ranger on a coo safari to a field of hairy Highlands who will be happy to pose for a selfie, or two!
MORE: 

The Best Spots for a Coo Selfie in Scotland
…For Hill-Walking
You cannae visit Scotland without going for a wee hill walk! However, if you are more adventurous, you might want to bag a Munro or two.
The Bones Caves
Both the hiking route and the remarkable views from the Bones Caves make for the perfect introductory walk to the northwest Highlands of Scotland.
Stac Pollaidh
Our beloved Stac Pollaidh is small enough to be considered an easy climb, yet tall enough to yield some absolutely breathtaking views over the Summer Isles.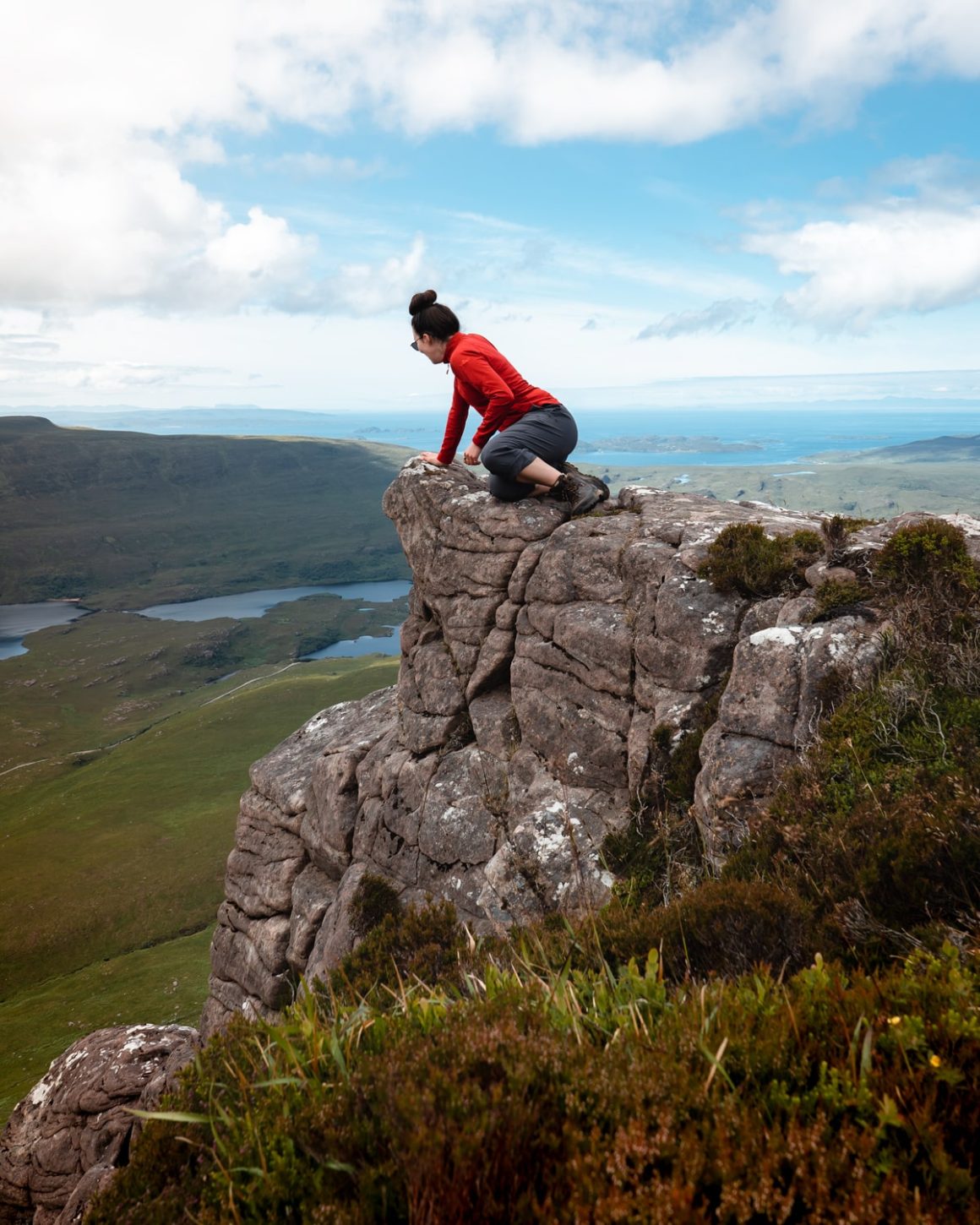 Old Man of Storr
The Old Man of Storr is one of the most popular, and consequently, the busiest walk on the Isle of Skye. The 'Old Man' is a large prominent pinnacle of rock that stands tall amongst other interesting rock formations. This place is a haven for photographers!
Ben Nevis
Hiking to the top of Ben Nevis is one of Scotland's bigger challenges; Ben Nevis is the highest peak in the United Kingdom. At 1,345 metres, you should have experience in hill-walking if you are going to attempt this one!
Arthur's Seat
This recommendation is by far, not the biggest and most beautiful hill walk that Scotland has to offer, but it is a popular choice with visitors to Edinburgh. With only a short walk, you are rewarded with 360-degree views of the City of Edinburgh, the bridges, and beyond!
Knoydart
Knoydart is a remote peninsula that is only accessed by foot or boat. The area is dramatic and untamed with bold peaks and beautiful views across the water to the rugged Small Isle hilltops and the Skye Cuillins.
…For History
As a born and bred Scottish Highlander, I believe that the array of history that Scotland encompasses is often taken for granted by the local people. Most car journeys, or towns even, involve some kind of impressive milestone of Scotland's past. To any visitor, there is plenty for you to spot, stop and admire.
Skara Brae
One of Orkney's most-visited ancient sites is Skara Brae. This is a remarkable and well-preserved Neolithic village, take a step back in time whilst you wander amongst these homes.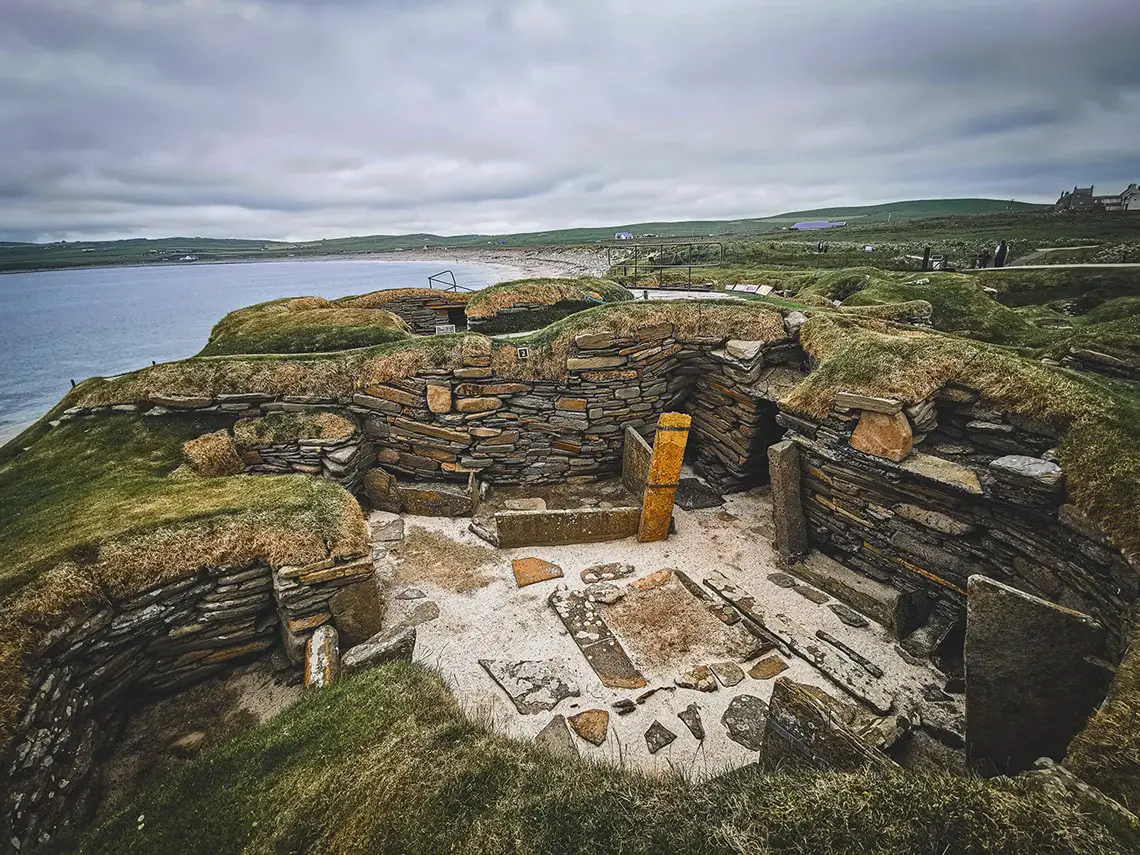 Callanish Standing Stones
The Callanish Standing Stones is one of Scotland's most iconic sights of historical interest. Their exact reason for existing has been lost to history. Can you work out the mystery?
Balmoral Cairns
Did you know Scotland has a pyramid? The majority of cairns in the Balmoral Estate were erected by Queen Victoria to commemorate members of the Royal family, with others marking important events.
…For Island Life
There are around 790 islands off the coast of Scotland; 94 of which are inhabited. Once you've experienced one, island-hopping around Scotland could quickly become your new travel addiction!
Isle of Lewis and Harris
The change of pace, lifestyle and traditions of Lewis and Harris is what attracts many visitors to this island. Learn more about an island road trip around Lewis and Harris here.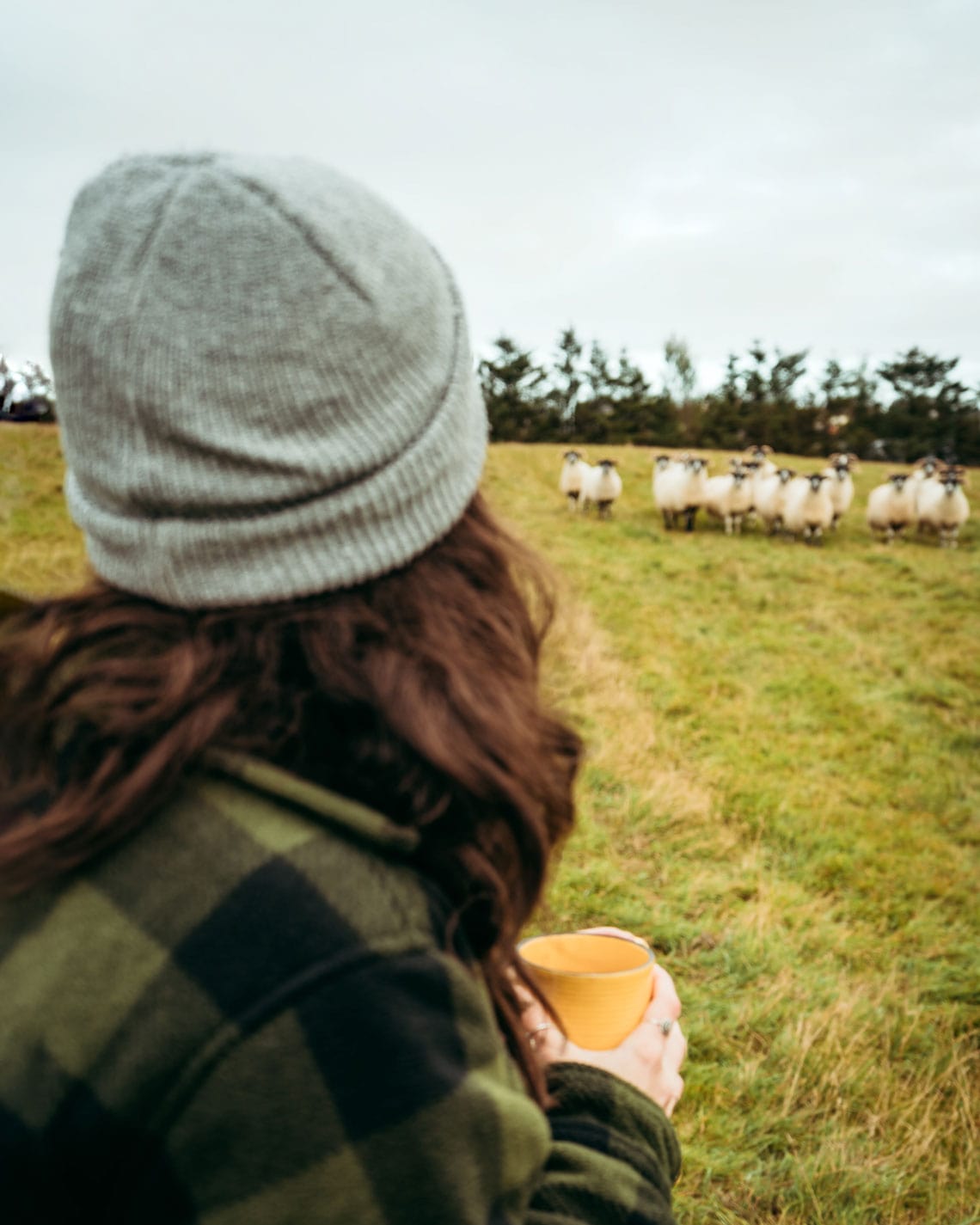 Raasay
Tucked away between Skye, Rona and the mainland of Scotland is the Isle of Raasay. It may only be 14 miles long and 5 miles wide, but there are several good walks and some fascinating historical sights to visit across the island.
RELATED: 

How to Get to Raasay
Orkney & Shetland
The Orkney and Shetland Islands are often referred to as the Northern Isles. Each island has a distinct character, with an array of natural wonders and interesting historical sites to explore.
Canna
The Isle of Canna is the westernmost and most northerly of the four islands known as the Small Isles in the Scottish Inner Hebrides. The island is also connected to the neighbouring island of Sanday by a small road bridge and sandbanks at low tide.
Rum
Of the four islands in the Small Isles, the Isle of Rum is the largest of the archipelago. However this is not respective to the island's population, in fact, there are many more red deer on the island than people – we're talking tens of residents to hundreds of deer!
Isle of Iona
The Isle of Iona offers picture-perfect sandy beaches, excellent walking opportunities, a quaint village experience and the possibility of wildlife sightings on both the land and sea. At just three miles long by one mile wide, visiting the Iona is like experiencing Scotland on a miniature scale.
…For Mountains
One of the greatest pleasures of a visit to Scotland is the opportunity to immerse yourself in the mountainous landscapes. The Scottish Highlands is an unmissable part of the country!
Glencoe
Surrounded by the drama of the Glencoe Valley, Glencoe is easily one of the best places to visit in Scotland – these landscapes are to die for!
Cairngorms
The Cairngorm National Park is the largest national park in the United Kingdom. It includes five of the six highest summits in the UK. This wild mountainous area is a playground for wildlife watchers and adventure sports enthusiasts.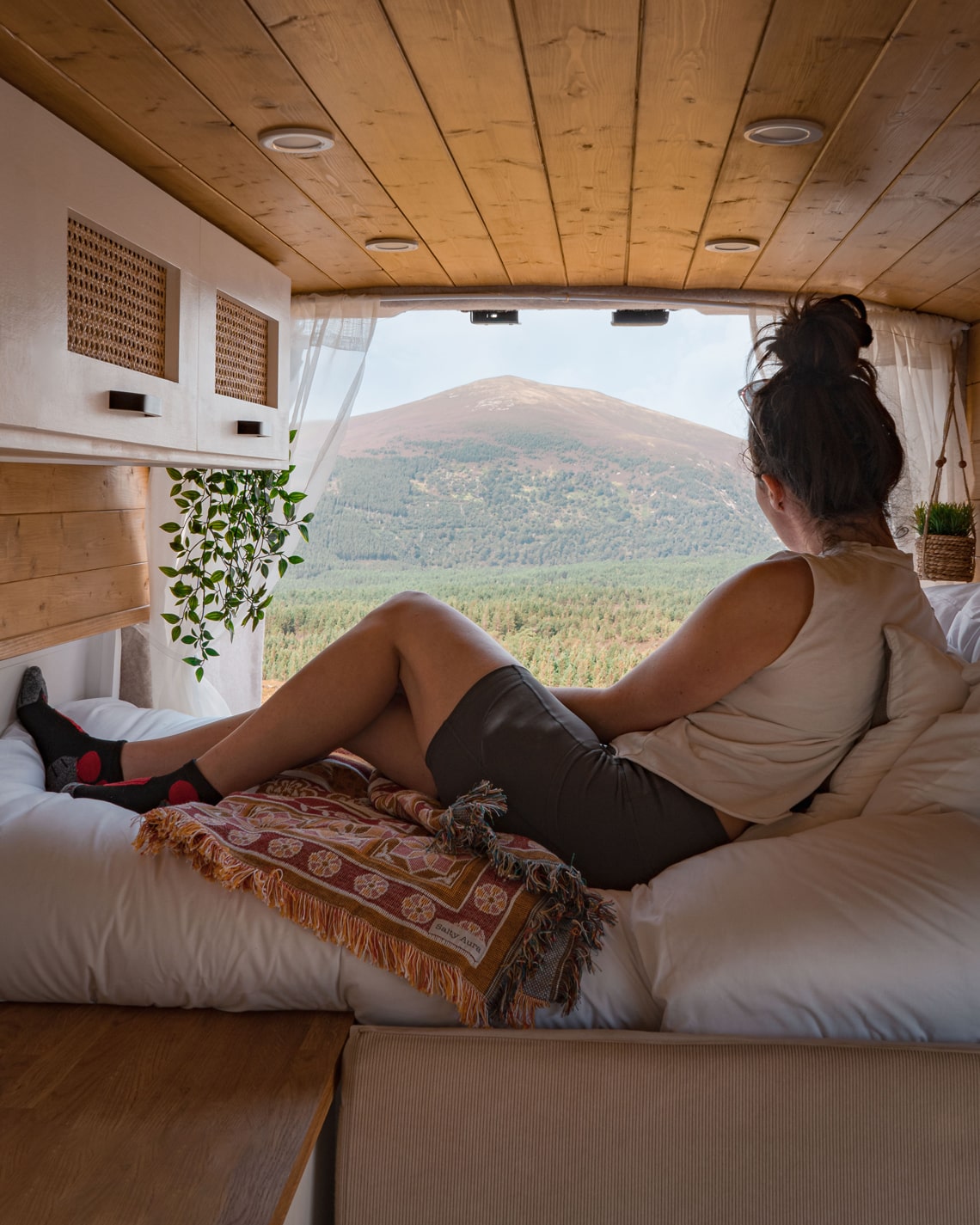 …For Outdoor Adventure Sports
Are you an adrenaline junkie? Or, perhaps you're on a hunt for a challenging route to scramble, climb, ski or snowboard? If you are looking for a real adventure, then two towns instantly spring to mind as the best places to visit in Scotland for outdoor sports.
Fort William
Fort William is the beating heart of Scotland's outdoor adventure sports. In fact, it's widely reported as the 'Outdoor Capital of the UK'. If you take one wander around town, you'll be surrounded by hillwalkers, mountain bikers, climbers and other like-minded individuals. This is definitely one of the best places to visit in the Scottish Highlands for the more adventurous travellers!
Aviemore
Aviemore is the gateway to the Cairngorms. It's a happening place all year round, whether it be with snowsports or other outdoor activities. In fact, if you happen to time your visit with an event, you could find yourself being amongst anything from a Huskey Race to a Harley Davidson Rally. Hiking and wild swimming is also extremely popular in the Cairngorms.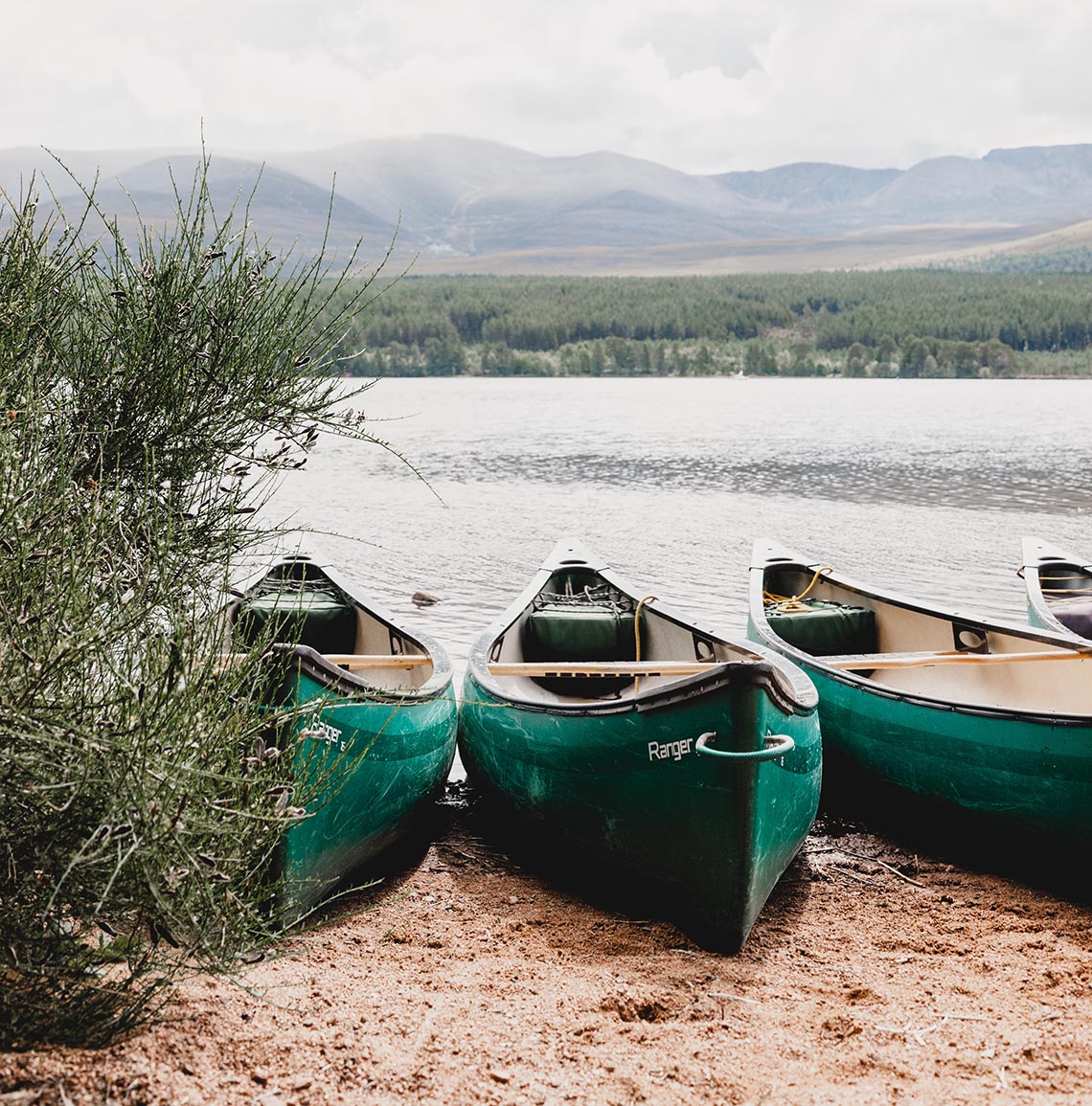 …For the Prettiest Village
Much of Scotland's charm and Scottish culture can be found in the pretty communities dotted around the country. The best places to visit in Scotland for quaint villages are typically the seaside towns, though there are of course many others in between.
Tobermory
Situated on the northwestern coast of the Isle of Mull, the colourful fishing town of Tobermory is one of the most picturesque towns in Scotland. So much so, that the children's TV series, Balamory, was filmed there in recent years.
Portree
Portree is the capital town of the Isle of Skye. It is yet another picture-perfect waterfront with brightly-coloured buildings. Plus, the drive there is just as gorgeous!
Dean Village
Situated five minutes away from the hustle and bustle of Princes Street, Dean Village is a much more peaceful setting on the Water of Leith in Edinburgh.
Shieldaig
Shieldaig is a quaint village of Wester Ross in the northwest of the Scottish Highlands. As the buildings overlook Loch Torridon, the front street is worth a slow wander to take it all in.
Plockton
Plockton is another one of Scotland's pretty fishing villages. Unfortunately, the tiny streets of Plockton can't cope with many crowds or larger vehicles so this one is not recommended for motorhomes or campervans.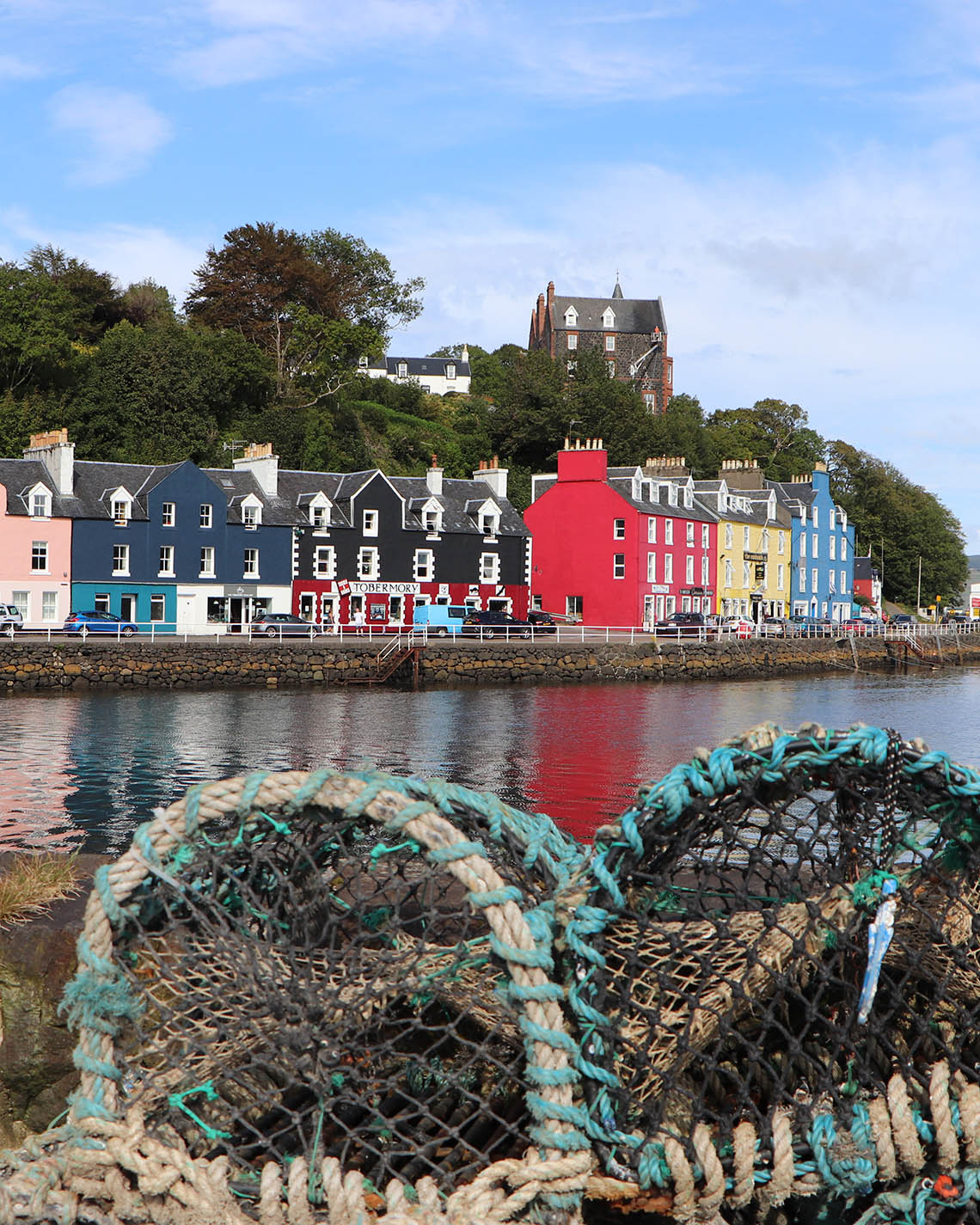 …For a Road Trip
Scotland's public transport system is not the best, especially around any remote area of the country. That being the case, many choose to enjoy the expansive scenery with a self-guided road trip.
The North Coast 500
The North Coast 500, otherwise known as the NC500, is the 'Route 66' of the Scottish Highlands. It links together over 500 miles of unforgettable experiences and picturesque park-ups, including white sandy beaches, remote fishing villages, jaw-dropping valleys, coastal scenery then rough-and-ready mountains. The road links some of the top places to visit in Scotland.
Click here for a Highlander's Guide to Scotland's North Coast 500.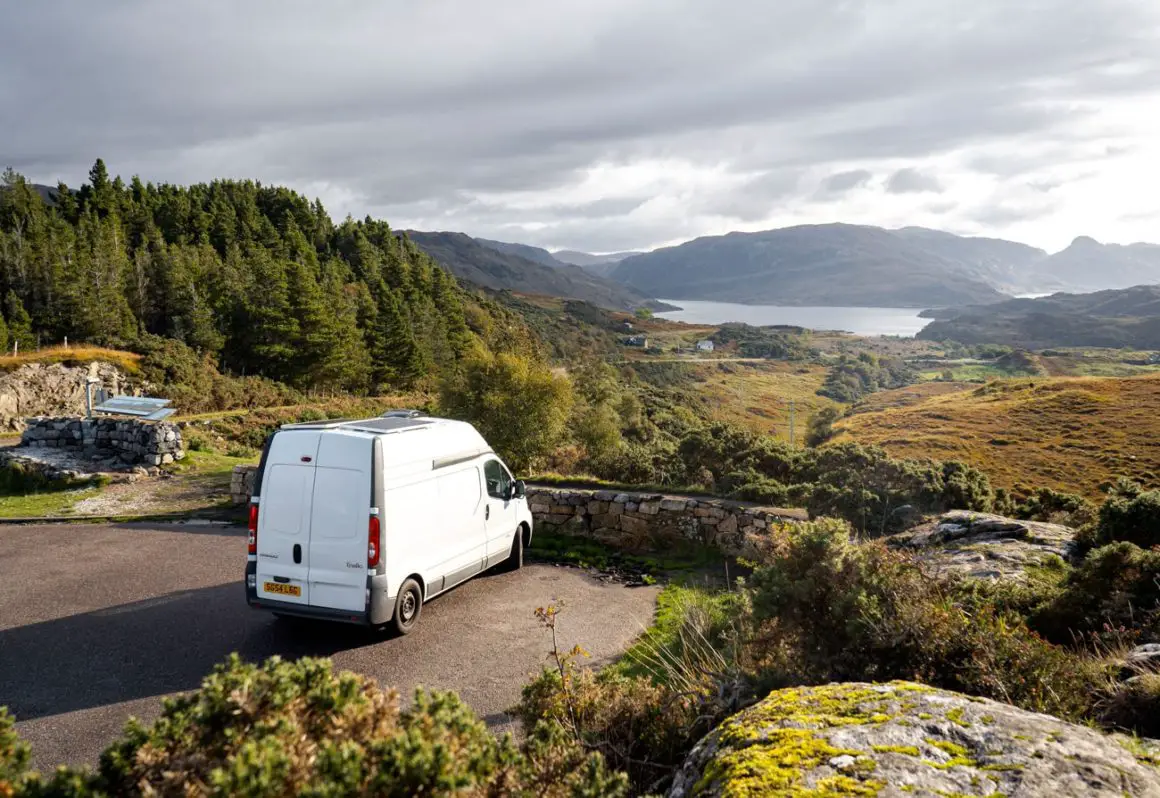 Island Hopping the Outer Hebrides
The islands are where you can truly experience the wilderness of Scotland. A road trip through the Outer Hebrides will be an adventure, but spending some time on Lewis and Harris will be a great introduction. There, visitors will be able to have some of the most local experiences in Scotland without the distraction of large crowds.
…For Seafood
It has been estimated that Scotland's coastline is over 11,500 miles. With that being said, it would be rude not to indulge in the recipes of seafood whilst you are there!
Oban
The Oban Seafood Hut is the best place to savour superb seafood without the expense of an upmarket restaurant. It's the small shack near the ferry terminal, usually with a queue.
Mallaig
Situated on the northwest coast, Mallaig is the final call along the famous Road to the Isles. It's a fascinating harbour town which accommodates many fishermen, ferry goers and tourists disembarking the Jacobite Steam Train. Naturally, the town boasts many seafood restaurants as they sell some of the freshest produce around.
Ullapool
This charming port town is on the shores of Loch Broom. Ullapool is home to the award-winning Seafood Shack, this is a favourite to locals and visitors alike.
READ: The Travel Guide to Glasgow for Digital Nomads
…For Shipwrecks
With a rich maritime history, miles of harsh coastline and wild winds, it's unsurprising that Scotland has quite the collection of shipwrecks. Some are still unfound, whilst others have become a sight to behold as they slowly decay close to shore.
Orkney
Scapa Flow is a sheltered body of water that has played an important role in travel, trade and conflict over the years. In more recent times, Scapa Flow has ranked as one of the world's top diving destinations. Even if you don't take a peek beneath the waters, the stories the area above the water has to tell are endless!
Corpach
In my opinion, the Old Boat of Caol is Scotland's most photogenic wreckage. Within a short drive from Fort William, this emotive shipwreck lies peacefully upon the stony beach of Corpach.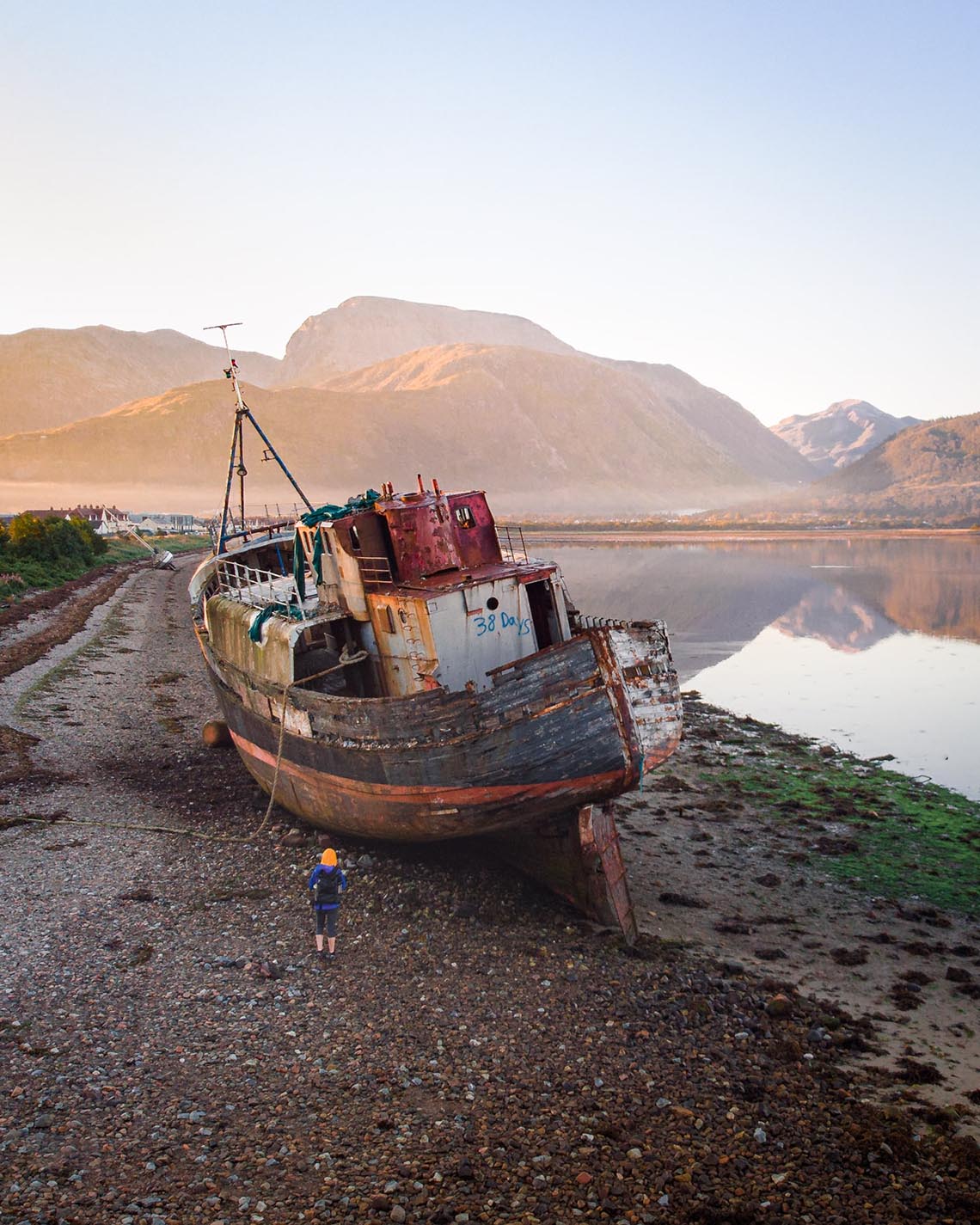 …For Train-Spotting
There are train connections within each of Scotland's seven cities, plus, the rail network links many towns and villages across the country. As these services travel across the Scottish Highlands, there are many spectacular arched bridges that support the train lines; beautiful for photographs and perfect for trainspotting.
Culloden Viaduct
If you are travelling by train, you may cross the Culloden Viaduct without even realising it. The structure is in regular use, however, there aren't any steam trains on this one.
Glenfinnan Viaduct
Whether you are an avid trainspotter, an obsessed Harry Potter or someone in between, watching the Jacobite Steam Train travel across the Glenfinnan Viaduct is an unforgettable magic moment!
SEE: 

The Best Month to Visit Scotland
…For Waterfalls
With the varying levels of terrain and notorious rainfall, Scotland has some pretty spectacular waterfalls hidden within glens, hills and forests.
Wailing Widow Falls
You'd think that finding beauty like the Wailing Widow Falls would only be a result of a long, enduring hike. As remote as Loch Na Gainmhich is, the whole area and the amazing waterfall are actually fairly accessible – just bring your wellies!
Steall Falls
The Steall Falls Walk is often described as one of the best short walks in Scotland. The hike is simple, yet the results are rewarding. Are you a Harry Potter fan? Steall Falls is also an iconic location that is featured in The Goblet of Fire and The Half-Blood Prince.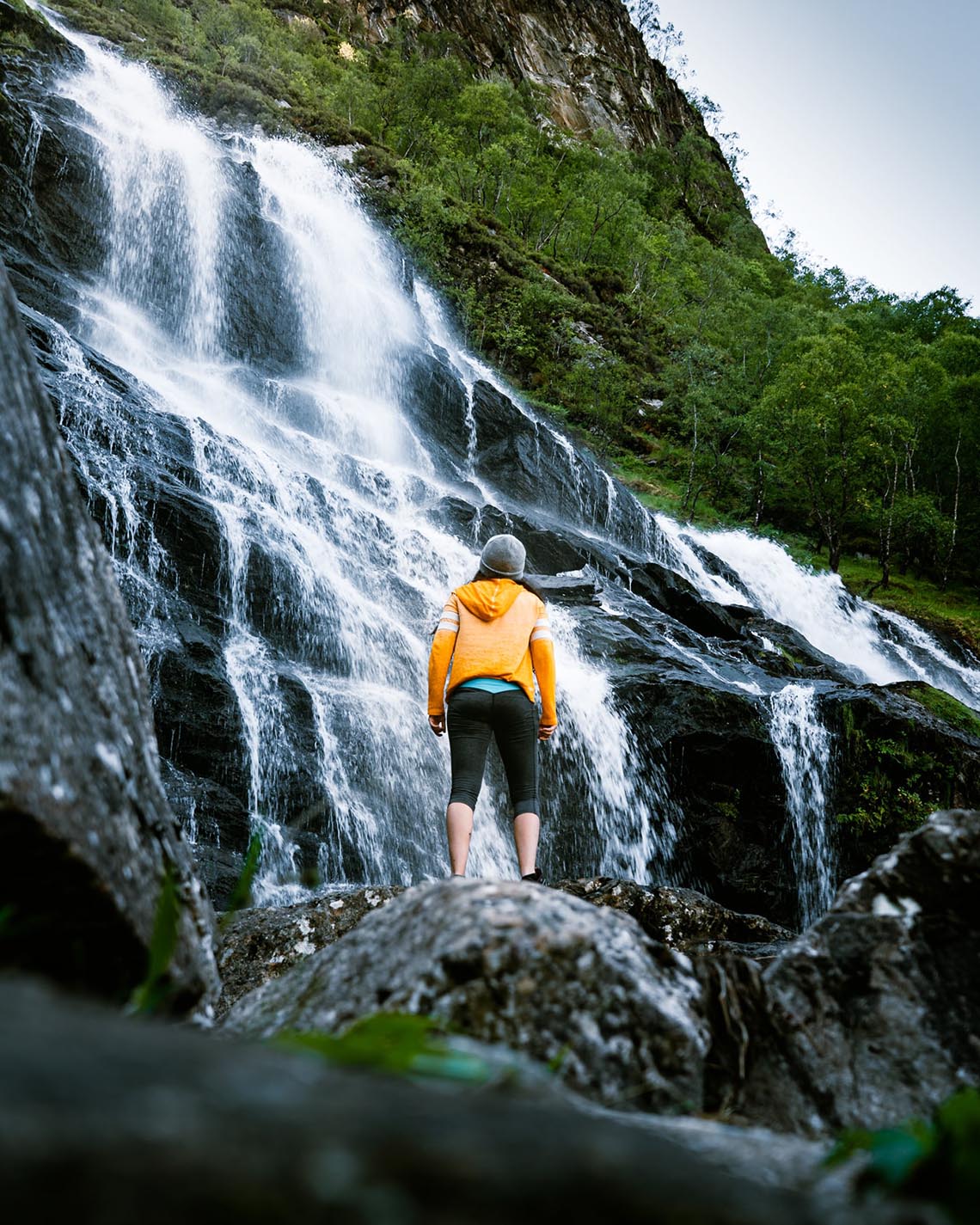 …For Wildlife
Scotland is one of the best places in Europe to spot marine wildlife. Also, thanks to two national parks, there are also many habitats in which you can observe land mammals, and birds too!
Harris
On the road to Hushinish, a small parking area and a 1.3-mile long track direct hikers to an observatory that has been built specifically to watch golden eagles.
Duncansby Head
Whether you are a birdwatcher or not, you will not want to miss out on an opportunity to see puffins. Duncansby Head is just one of the many places to see these cute and colourful birds. The best time to spot them is between March and May.
ALSO: 

How To Find Puffins on Handa Island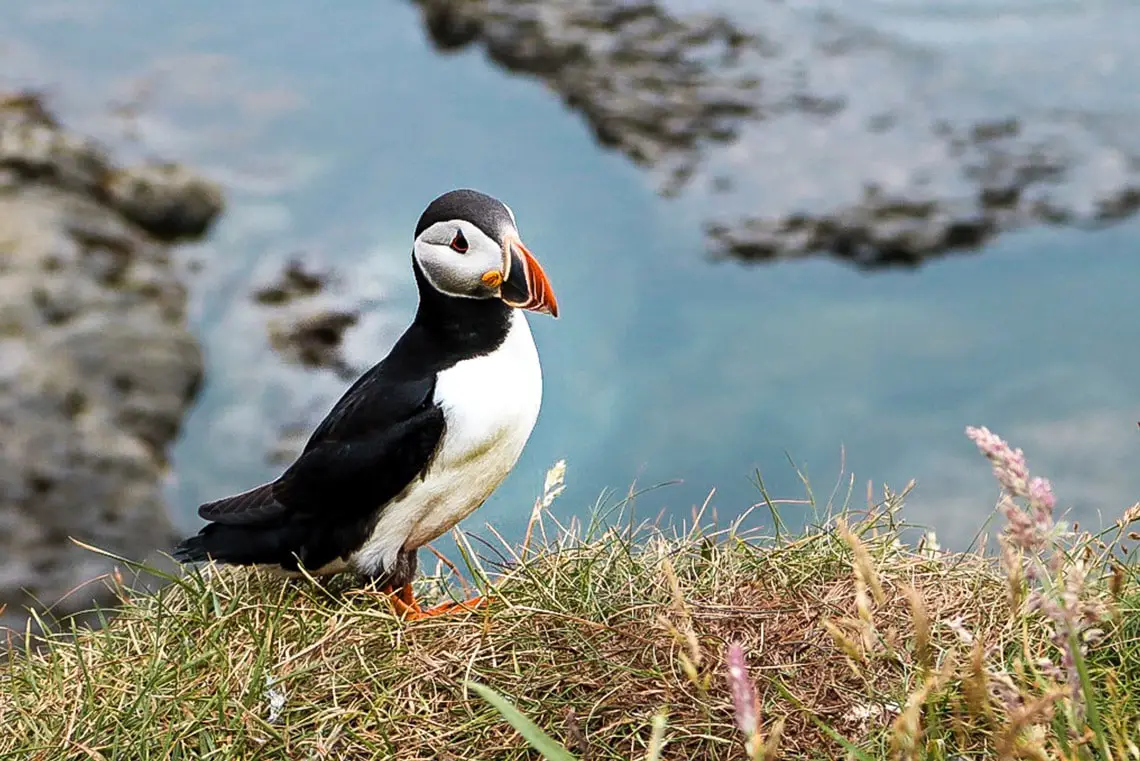 The Outer Hebrides
Marine wildlife is in an abundance in and around the Outer Hebrides. In fact, you are likely to spot something on a ferry ride across the Minch. The Hebridean Whale & Dolphin Trust have a great website with specie profiles, and where you might be likely to spot them.
Orkney & Shetland
Orkney and Shetland can offer the best chance of spotting killer whales. You are more likely to spot them during the summer months of May to July, although sightings have been made during these times.
Chanonry Point
A narrow peninsula, which is near Rosemarkie and a little further from Inverness, is the ideal location for spotting dolphins in the Moray Firth. Dolphin activity at this location depends on the tidal conditions, but if you time it right, you'll witness a great display of bottlenose dolphins from a very close distance.
…For Wild Swimming
There are hundreds of lochs in Scotland, and the sea is just as uninviting, but the invigorating, adrenaline-pumping splash into cold water is still an unmissable Scottish experience. Here are all but a few of the best places to visit in Scotland for a wild swim…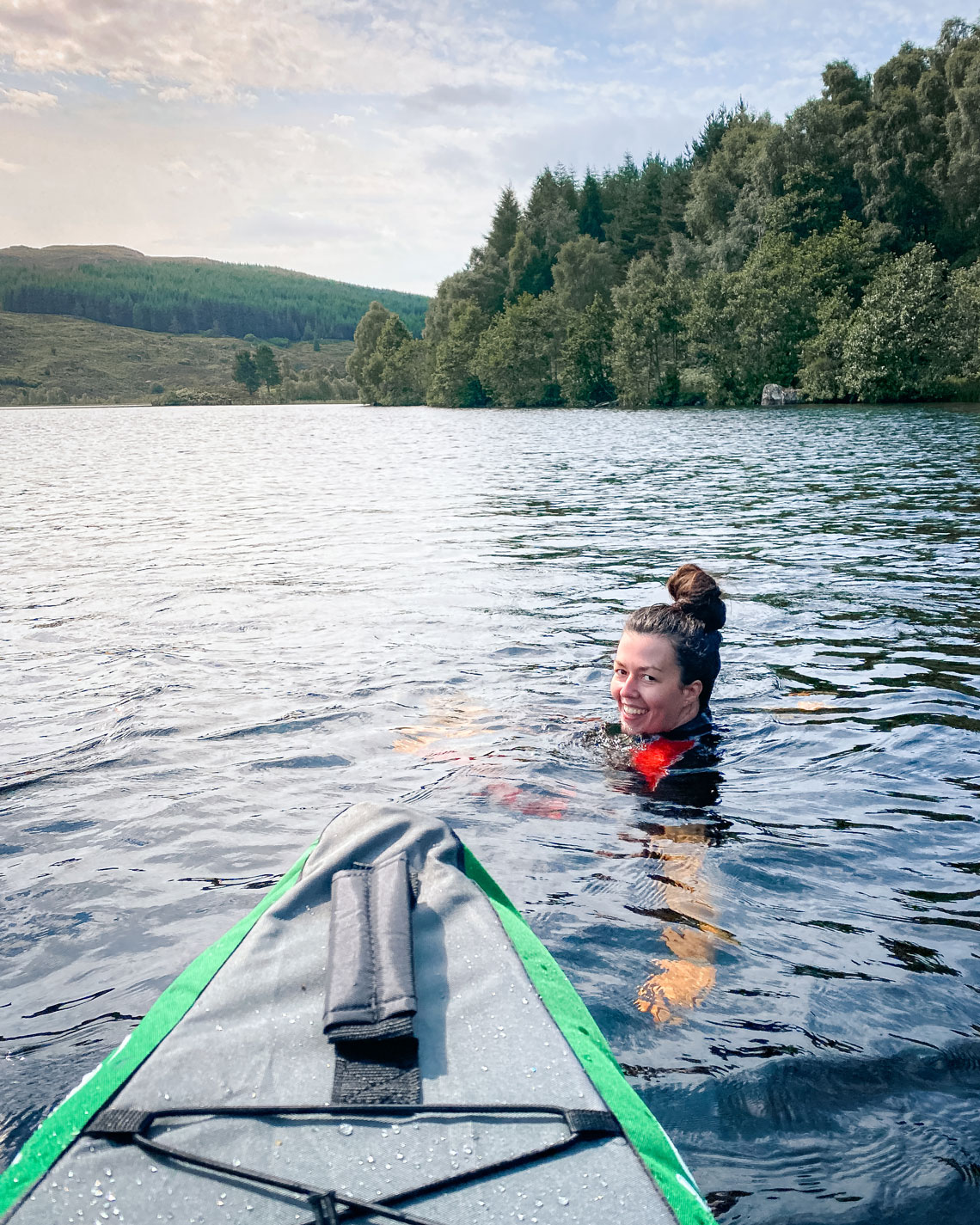 Loch Ness
Wild swimming in Loch Ness should only be done at your own risk because this body of water has a resident monster!.. She's called Nessie.
Loch Morlich
With only a short drive from Aviemore, Loch Morlich is a very popular option for watersports, walking, relaxation and wild swimming.
Loch an Eilein
Loch an Eilein is an extremely beautiful body of water that feels secluded from the world by the pines of Rothiemurchus Forest. All of these natural features surround a ruined island castle that sits peacefully within swimming distance from the shore.
Achmelvich Beach
This beach is so deserving of its third mention on this list of 'the best places to visit in Scotland'. With clear water, white sand and an alluring coastline to explore; it's a haven for wild swimmers.
ALSO: 

The Best Scottish Highland Tours from Edinburgh
Things To Do & What to See in Scotland
This may be the answer to all of your questions!.. It has all of the Scotland destinations plotted on an interactive map for your convenience. That way, you will not miss out on any of the best places to visit in Scotland!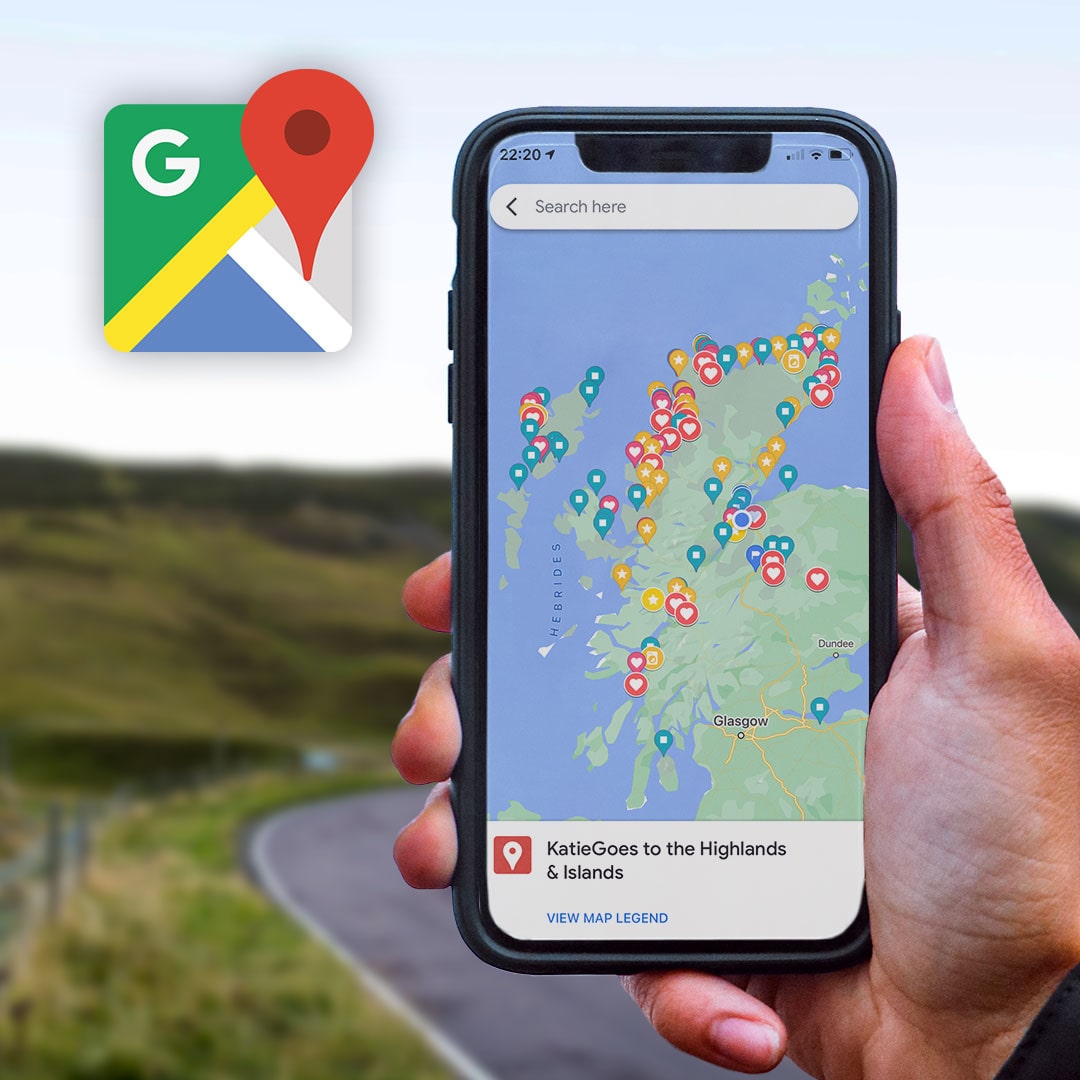 Scottish Highlands Google Map Legend
This Google Map Legend showcases 140+ need-to-know coordinates within our bonnie Scottish Highlands & Islands:
Awesome Wild Camping Park-Ups
Best Walks, Viewpoints, Beaches
Bucket List Locations
Accessible Showers & Fresh Water Taps
Relevant Links to Online Travel Guides
Let's go!
@katie.maree
Save this to Pinterest…