Are you touring Scotland by car (or camper or bike)? Scotland's cities are PACKED full of character, but the countryside in between will capture your heart. A road trip is, without a doubt, one of the best ways to discover the long stretches and hidden corners of bonnie Scotland's stunning scenery and rich heritage.
Without further ado, let's find the best road trip in Scotland for you. This guide is a round-up of the most incredible circuits that the country has to offer with travel tips, recommendations and information to help you plan and prepare.
Don't have time to read this now? Pin this blog for later.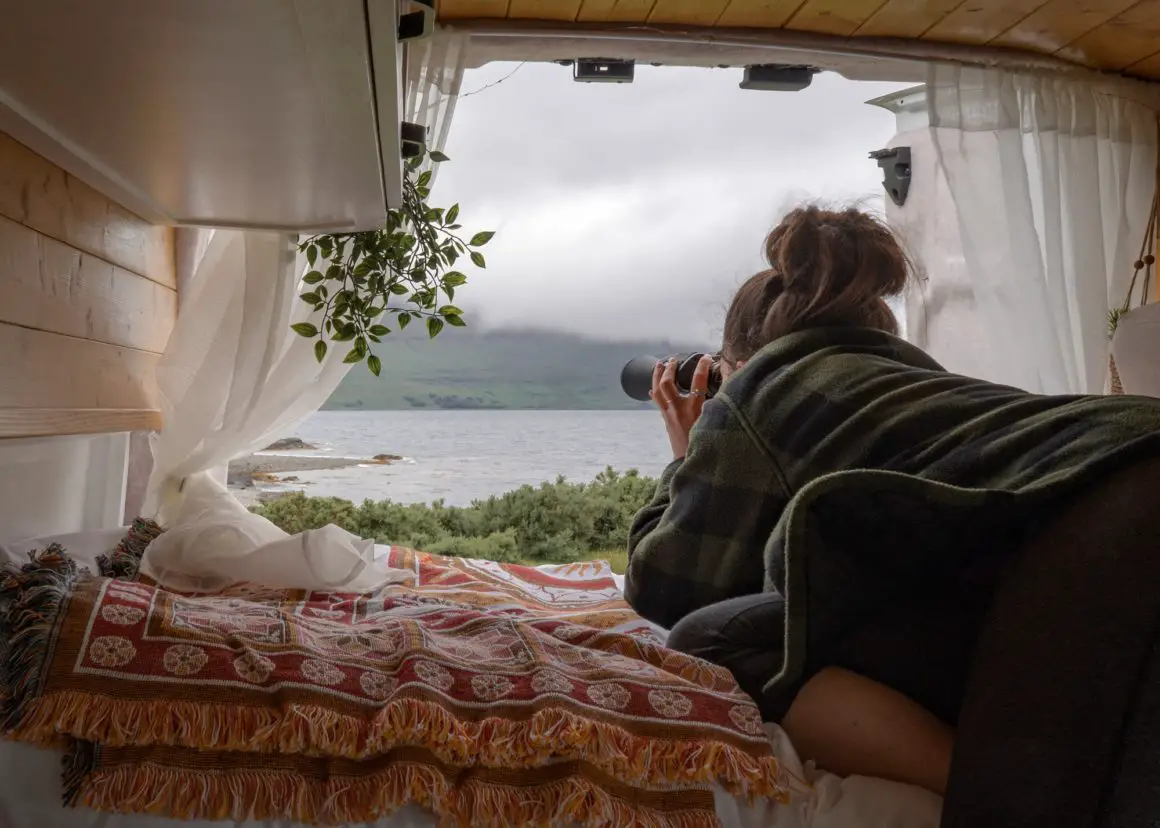 RELATED: 

What is the Best Time to Visit Scotland?
Best Road Trip in Scotland
When touring Scotland by car (or camper or bike), your route will undoubtedly vary in length and duration; Scotland road trips can be as short or as long as you desire or require. Visitors could spend a week or two experiencing a large area of the country, or tip their toes in a region during a weekend getaway. Typical, and rough, estimates have been outlined throughout this round-up so you can easily compare each journey. Although, no matter how long you decide to plan your Scotland road trip, you are guaranteed to have one of the best adventures!
North Coast 500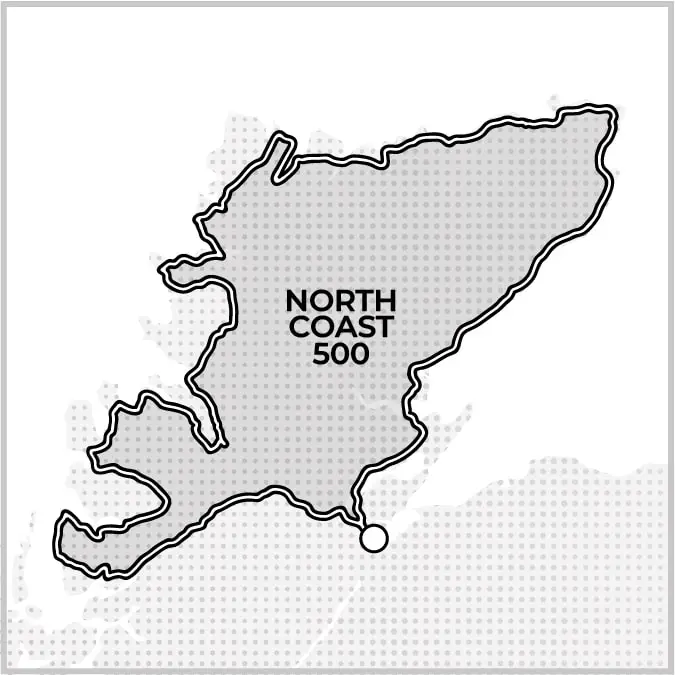 Start/Finish: Inverness
Most Convenient Airport: Inverness
Duration of Road Trip: 4-14 days (approx.)
Are you looking for the Route 66 of Scotland? The North Coast 500 (NC500) is, without a doubt, the most well-known and perhaps, in that sense, considered to be the best road trip in Scotland.
The official North Coast 500 circular route links just over 500 miles of awe-inspiring coastal views, tough mountains, remote fishing villages, and believe it or not, a number of white sandy beaches with some clear, turquoise-blue waters. This journey is signposted with fairly large, brown tourist road signs around the Scottish Highlands.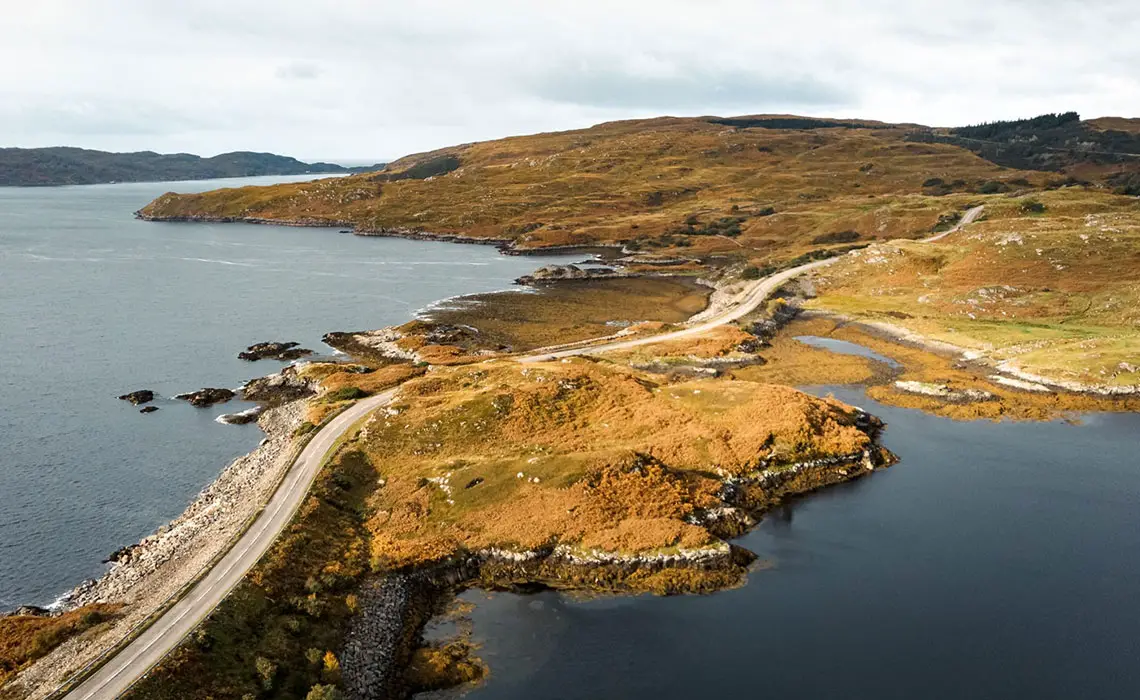 Some of the best things to see along the North Coast 500 include Kylesku Bridge, puffins at Duncansby Head, Wailing Widow Falls and Whaligoe Steps.
ALSO: The BEST Things To Do In Inverness
Have a look at our Scottish Google Map Legend for all of the best recommendations at the touch of your fingertips! This must-have resource pinpoints the most important locations, such as park-ups, restaurants and sites to see… All for your convenience!
Outer Hebrides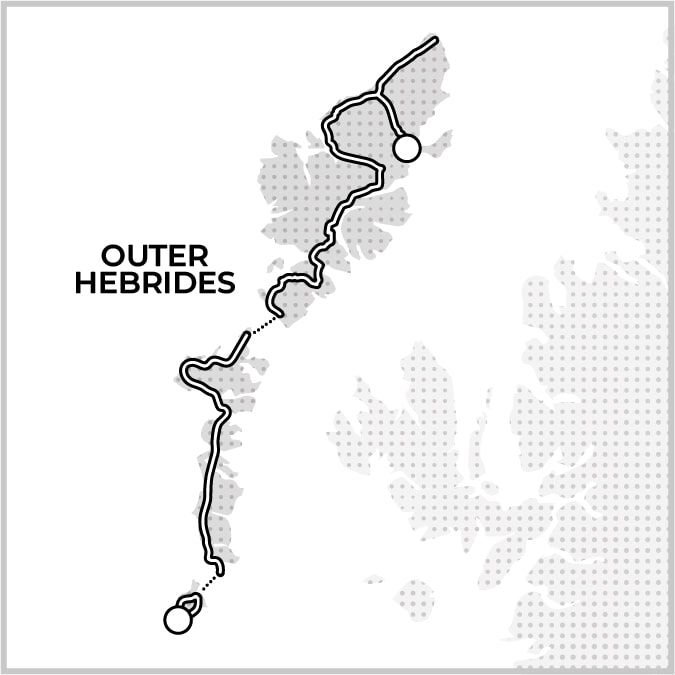 Start/Finish: Stornoway (Isle of Lewis) / Castlebay (Barra)
Most Convenient Airport: Inverness or Glasgow International
Duration of Road Trip: 1-2 weeks (approx.)
In pictures, the beaches of the Outer Hebrides are comparable to that of the Caribbean. In reality, the area's remote wilderness and harsh Hebridean winds can be a completely different story altogether. Drive the Outer Hebrides for both; expecting the latter and hoping for the incredible paradisiacal conditions. I swear – it's worth the risk! For that reason, this road trip is for the adventurous.
The Outer Hebrides are often referred to as the Western Isles. The larger inhabited islands are the Isle of Lewis (and Harris), the 'Uists' (North Uist, Benbecula and South Uist) and Barra. The 'Uists' are connected by stretches of road causeways. Some of the smaller islands include Vatersay, Berneray, Scalpay, Eriskay, St Kilda and the Shiants. With this in mind, the Outer Hebrides will be your ultimate island-hopping road trip, one of which offers beaches aplenty!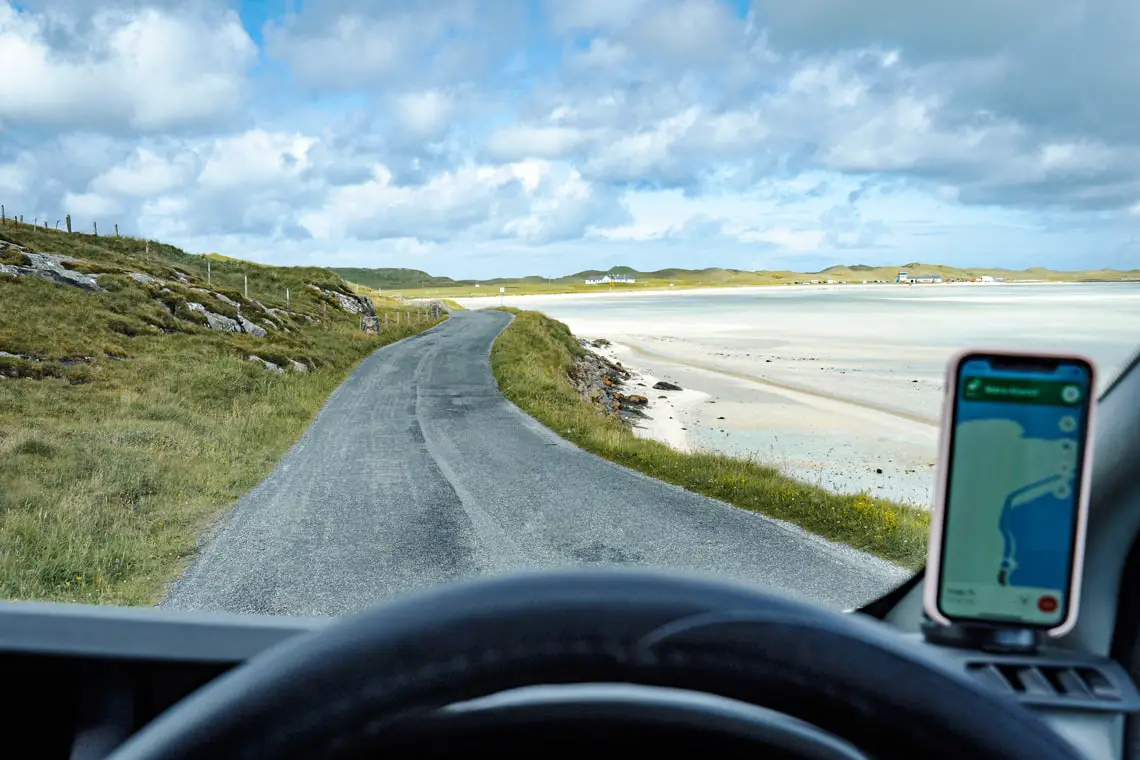 READ: Where in Scotland are the Highland Cows?
Isle of Skye (and Raasay)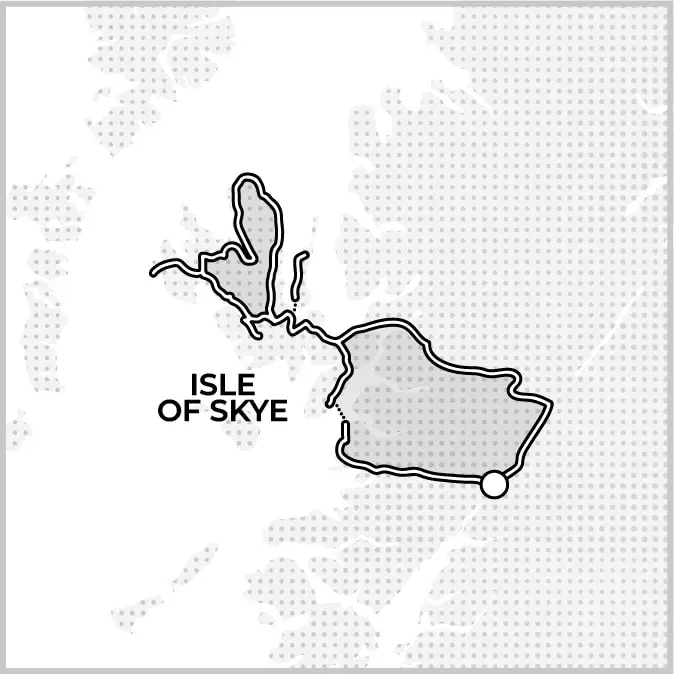 Start/Finish: Fort William
Most Convenient Airport: Glasgow International
Duration of Road Trip: 4-7 days (approx.)
Best Paired: North Coast 500
Beginning at Britain's tallest mountain and running parallel with the tracks of our famous Hogwarts Express, the Road to the Isles is a very scenic route from Fort William to Mallaig, past the Glenfinnan Viaduct. This Scotland road trip isn't quite a hidden gem as too many drivers whizz past the beauty in order to catch their ferry, but it is still worthy of mention for those who are willing to take the road slow to admire the scenic surroundings.
Situated on the northwest coast, Mallaig is the final call along the famous Road to the Isles. It's a fascinating place which can quickly flip between quiet and hustle and bustle as the place welcomes wandering tourists, busy fishermen, backpackers and van-lifers. Park your vehicle in Mallaig to explore some of the most remote islands and peninsulas of Scotland; Rum, Canna, Eigg, Muck and Knoydart. Fancy a pint? Knoydart is home to the most remote pub on the mainland of Britain!
Catch the Caledonian Macbrayne car ferry from Mallaig to arrive on the Isle of Skye at Armadale. The Isle of Skye is a must-see for any visitor seeking to experience some of the best landscapes that the country, and planet, have to offer. With this in mind, it mightn't come as a surprise to learn that the island has quickly become one of the most popular tourist destinations in Scotland, resulting in an evergrowing issue of overcrowding. To remedy the situation, consider travelling to the island in the off-season between August and April.
A counter-clockwise driving route loops the island from Skye's largest town, Portree, between the Trotternish and Duirinish Peninsulas. Major attractions along the way include the Fairy Glen, Mealt Falls, Quiraing, Fairy Pools and, of course, the mighty Old Man of Storr.
Raasay is a much lesser-known and smaller island tucked away by the coastline of Skye. The easy 25-minute ferry ride to the Isle of Raasay ensures that there isn't an excuse not to include the island in your road trip, though it is an uncommon detour for most.
As you drive across Skye Bridge back onto the mainland, you'll pass one of the most photographed castles in Scotland before returning to Fort William. Eilean Donan Castle has been featured in many movies such as James Bond, so it's a favourable stopover location for many.
Isle of Mull & Ardnamurchan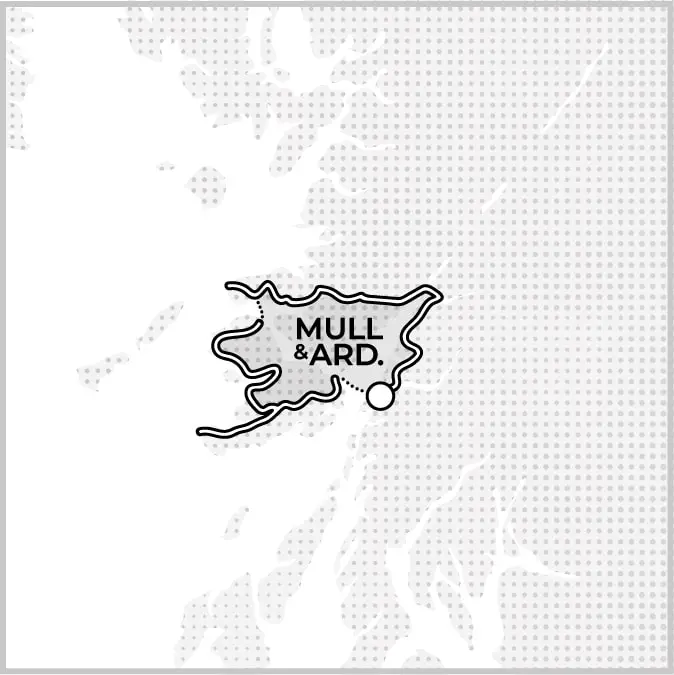 Start/Finish: Oban
Most Convenient Airport: Glasgow International
Duration of Road Trip: 4-7 days (approx.)
Best Paired: Isle of Skye (and Raasay)
The popular CBeebies children's programme, Balamory, initially brought the coloured houses of Tobermory to the limelight. In more recent years, the Isle of Mull has been featured on BBC's Springwatch and Coast. I'd personally rank the Isle of Mull to be the best road trip in Scotland for wildlife spotting, especially if you'd like to witness an otter, whale or eagle in their natural habitat.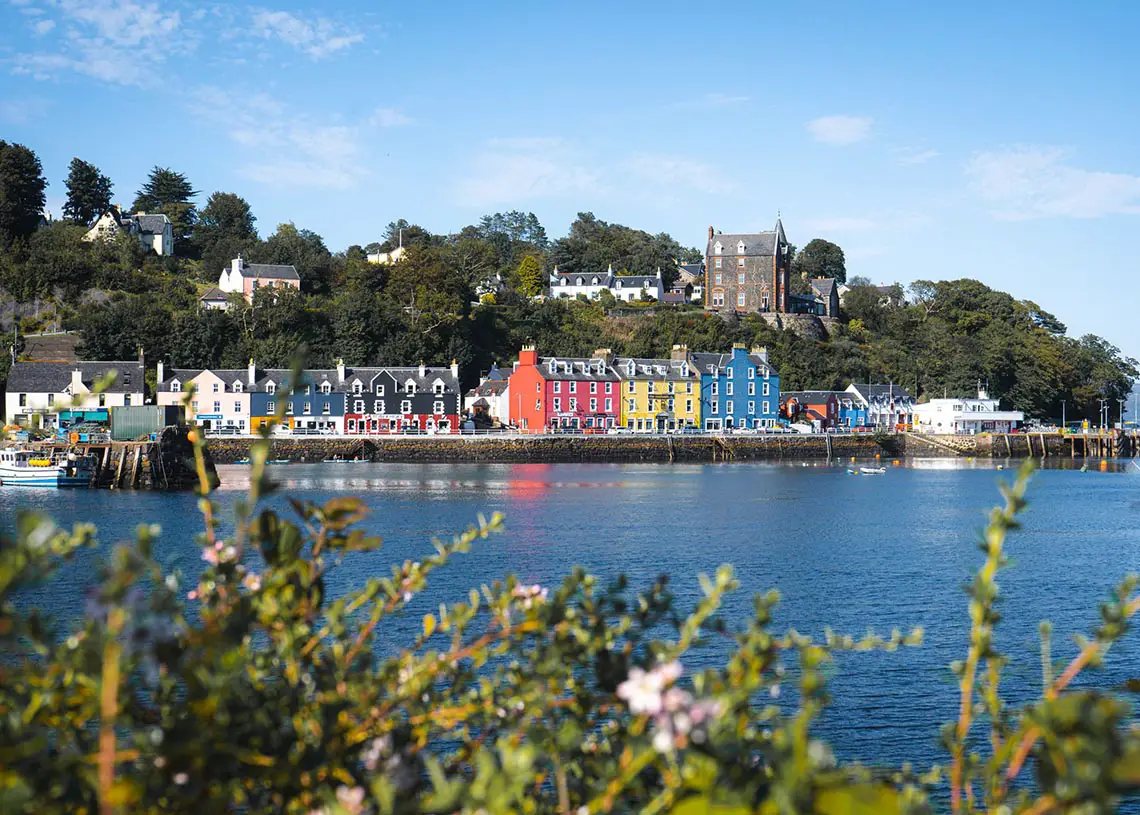 This spectacular island can easily be accessed via three regular Caledonian MacBrayne ferry routes (from Oban, Kilchoan or Lochaline), but this specific road trip starts in Oban as it's the biggest harbour town which is the nearest to Glasgow. From the Isle of Mull, visitors can island hop to Iona and Staffa, both of which are some of the best places to visit in Scotland!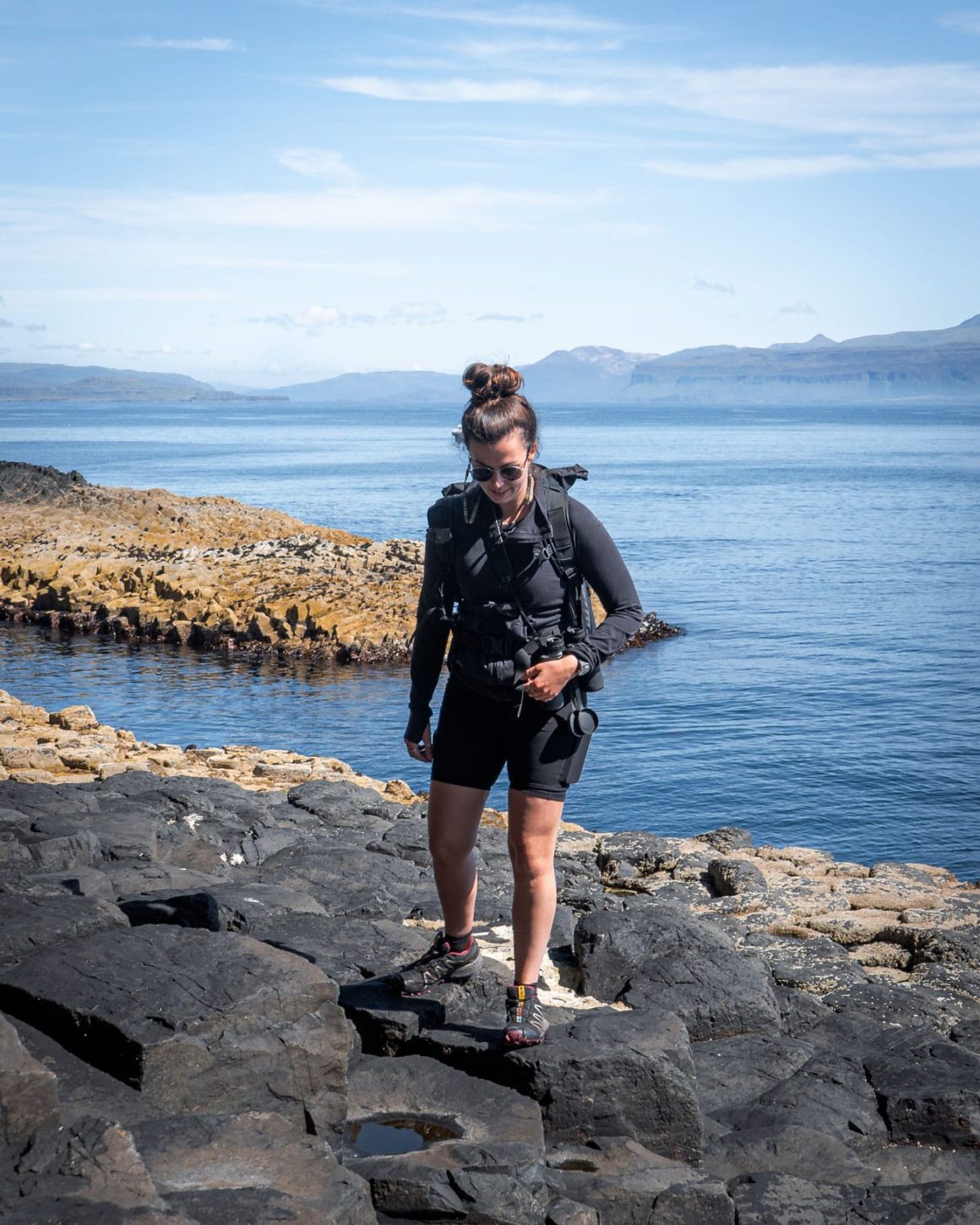 If you are short on time, you could return to the mainland the same way you entered. However, I personally recommend that you continue the adventure to Ardnamurchan.
Ardnamurchan is a 50-square-mile peninsula in the Lochaber area of the West Coast of Scotland. In fact, Ardnamurchan is that far west it's home to the most westerly point on mainland Britain! With the only access being by ferry or along a 30-mile winding single-track road, the minimally populated area is known to be one of Scotland's most remote and rugged landscapes.
On the map, Ardnamurchan looks reasonably close, but a trip along the narrow and winding roads may take you longer than you might think. Nevertheless, this is a scenic drive… One in which is completely worth the travel time!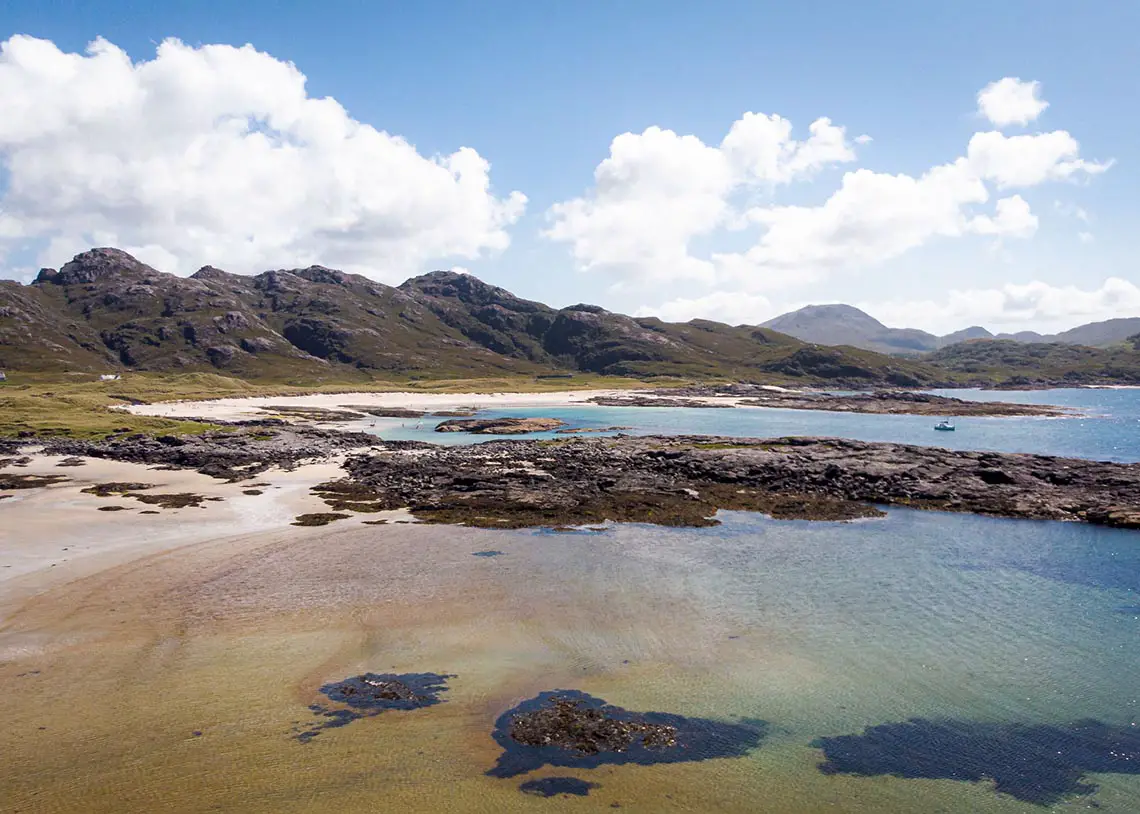 North East 250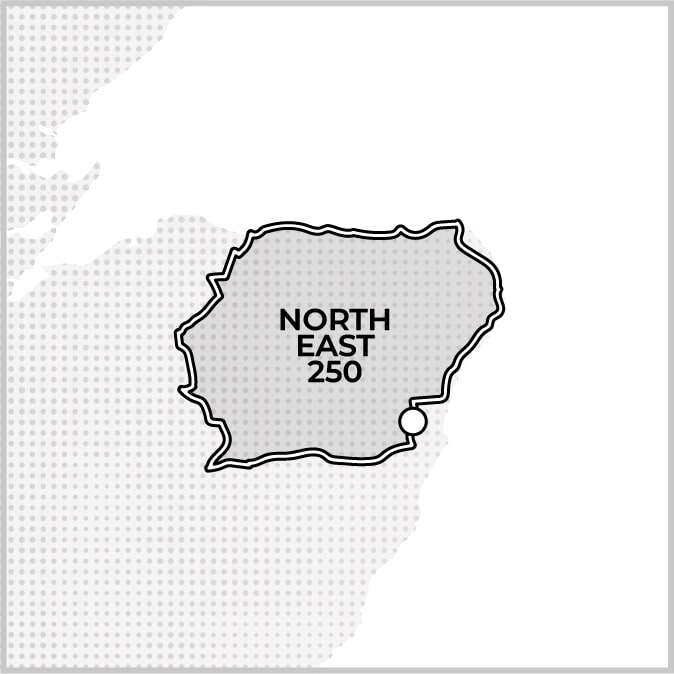 Start/Finish: Aberdeen or Aviemore
Most Convenient Airport: Aberdeen
Duration of Road Trip: 4-5 days (approx.)
Best Paired: Heart 200
Much like the North Coast 500, the North East 250 is a circular route that winds between various regions, including, Speyside, the Cairngorms, Royal Deeside, Aberdeen, the East Coast and the Moray Coast. Whilst the NE250 isn't nearly as popular as its bigger and older sibling (NC500), the route may be better suited to visitors who have less time, as there isn't as much driving.
Are you a whisky enthusiast? Running parallel with the Malt Whisky trail, the North East 250 offers many opportunities to experience world-famous distilleries. Similarly, you could also find yourself teeing off from world-renowned golf courses, following trails to find the Scottish pyramid or admiring many bonnie castles and historical properties, such as Balmoral and Braemar.
Don't forget to feast on the local and freshly caught seafood too!
South West Coastal 300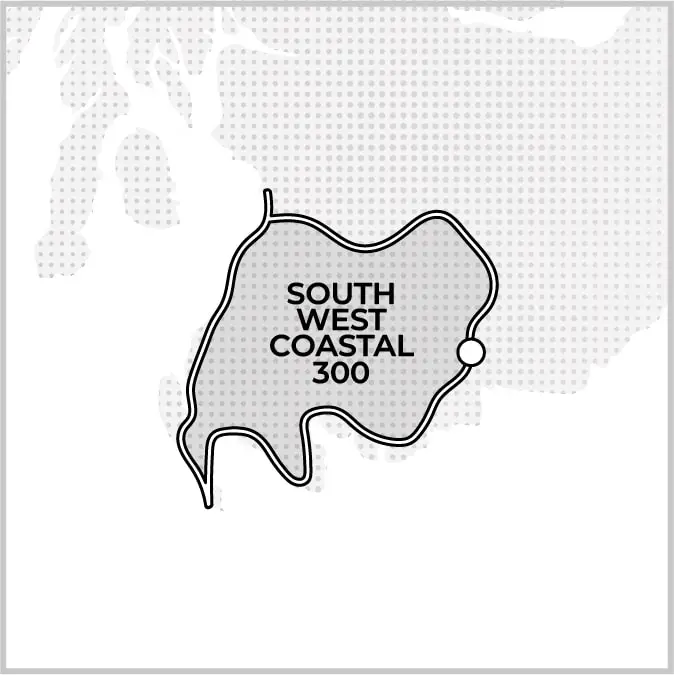 Start/Finish: Dumfries or Prestwick
Most Convenient Airport: Glasgow Prestwick
Duration of Road Trip: 2-7 days (approx.)
Best Paired: Heart 200
The South West Coastal 300 is an official route that is advertised and promoted by the Scottish tourism board. This is the best road trip in Scotland if you are short on time as the journey does not travel too far away from the two international airports near Glasgow.
The SW300 is a great escape from the big cities – especially Glasgow! As the name describes, the SW300 is 300 miles long. It's a circular route around a quiet corner of Scotland, between stunning coastlines, woodland forests, rolling hills and atmospheric moorlands. The route passes through small bustling towns such as Moffat, Lockerbie, Ayr and Dalbeattie.
Heart 200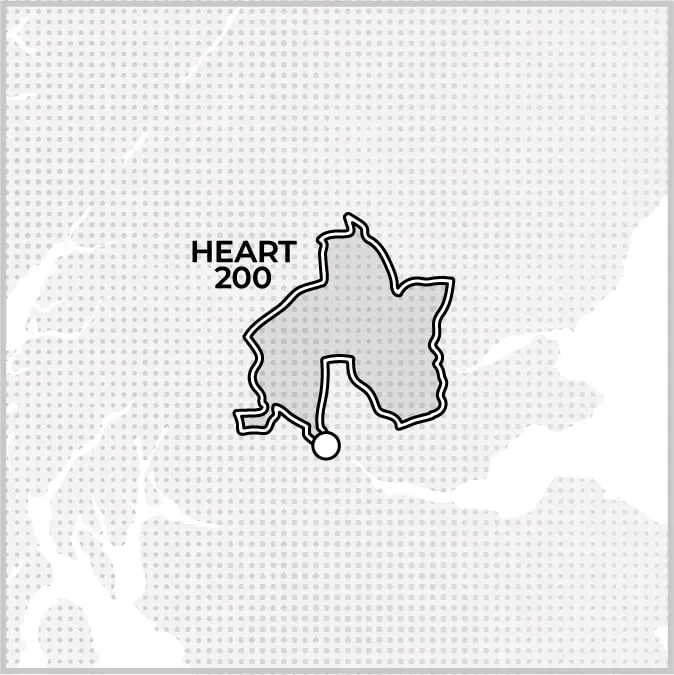 Start/Finish: Stirling
Most Convenient Airport: Edinburgh
Duration of Road Trip: 4-7 days (approx.)
Best Paired: South West Coastal 300
This 200-mile-long circular route is the new kid on the Scottish road trip block! Divided into six sections, the Heart 200 offers a taste of the Highlands to the north, rivers to the east, some forests to the west and the historical south, with some cities to sightsee in between.
The popular film set, Doune Castle, is a highlight of the Heart 200, whilst others include Killin, Loch Tummel, Killiecrankie, Scone Palace and Blair Drummond Safari Park (for the kids!).
Guided & Group Tours of the Best Road Trips in Scotland
Are you wincing at the thought of your own independent journey? You needn't worry as there are plenty of private or group tours that showcase the best road trip in Scotland for you. Which one you choose, depends on your departure city.
Frequently Asked Questions
What is the most scenic drive in Scotland?
The best road trip in Scotland for the greatest variety of scenery is probably the all-famous North Coast 500. Personally speaking, I would say the most scenic drive in Scotland is on this route, heading southbound along the A894 from Rhiconich to Ullapool. However, the Isle of Skye offers a dramatic array of intensely rugged landscapes and the Outer Hebrides is home to most of the best beaches in Scotland.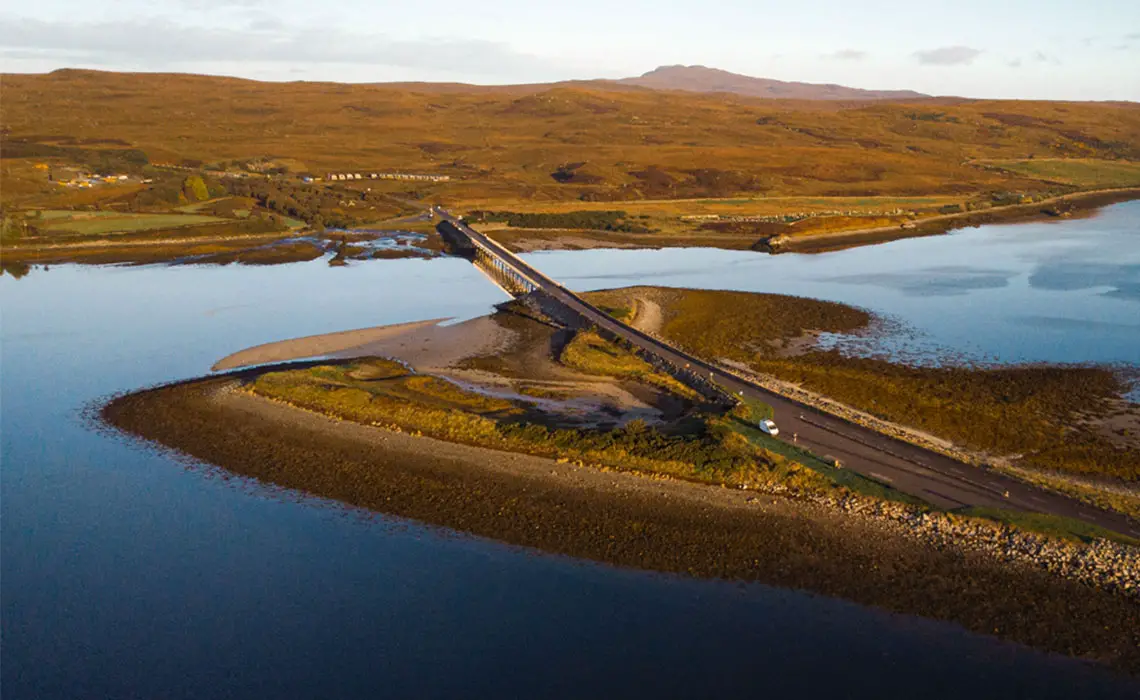 What is the easiest way to get to Scotland?
Scotland has six main international airports; Edinburgh, Glasgow International, Glasgow Prestwick, Aberdeen, Inverness and Dundee. If you are travelling from England, or between either of the major cities, book your transport through Trainline.
You can hire a car at any of the international airports to drive along your chosen best road trip in Scotland within a matter of hours! Visitors should book their rental car in advance to avoid disappointment. This can be organised through a comparison site such as Rentalcars.com; they'll display the best deals amongst all of the available car hire companies.
How many days do you need for a road trip to Scotland?
When planning a Scotland road trip, visitors should schedule extra time to allow for some days to be less productive than others due to the harsh weather conditions they might experience. It is recommended that you allow for at least one week in Scotland to catch the highlights, but two weeks will certainly be enough time to complete more than one road trip across various regions.
ALSO: 

Best Places to Visit in Scotland (Written by a Local)
Are you still planning your trip to Scotland? Check out the latest guides…
Let's go!
@katie.maree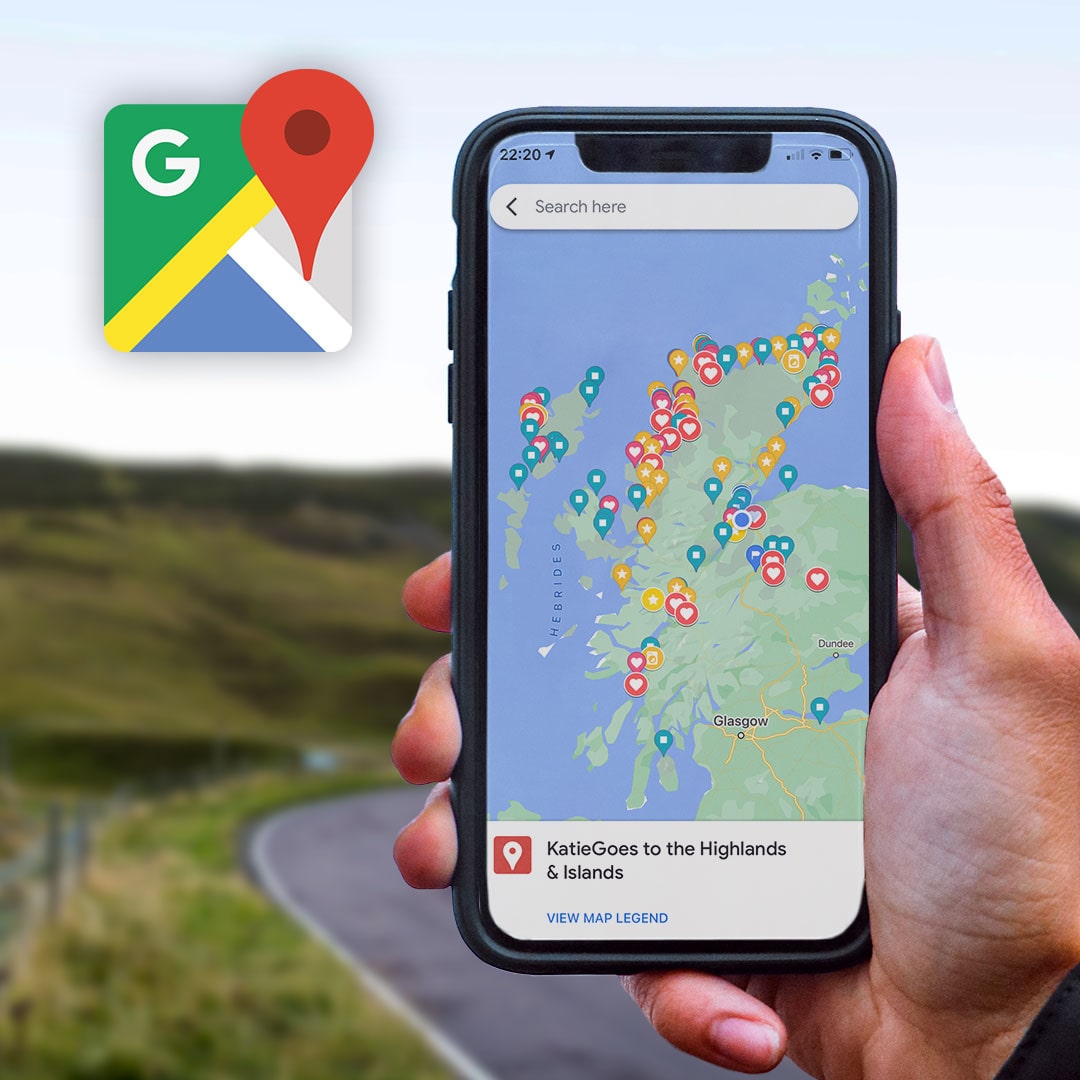 Scottish Highlands Google Map Legend
This Google Map Legend showcases 140+ need-to-know coordinates within our bonnie Scottish Highlands & Islands:
Awesome Wild Camping Park-Ups
Best Walks, Viewpoints, Beaches
Bucket List Locations
Accessible Showers & Fresh Water Taps
Relevant Links to Online Travel Guides
Save this on Pinterest
Without any time to choose the best road trip in Scotland for you? Click PIN to save this for later.