Scotland has all the ingredients for the perfect, but challenging, road trip. All you will need is a vehicle, a banging playlist, great company and the confidence to drive along some pretty hair-raising roads. From the North Coast 500 to an island road trip across Lewis & Harris, Scotland honours all those who are brave enough to face the other side of the road (for most) and our very narrow winding single-track roads. Driving in Scotland for the first time can be daunting but the adventure in the reward is, without a doubt, worth every mile!
Don't have time to read this now? Pin this blog for later.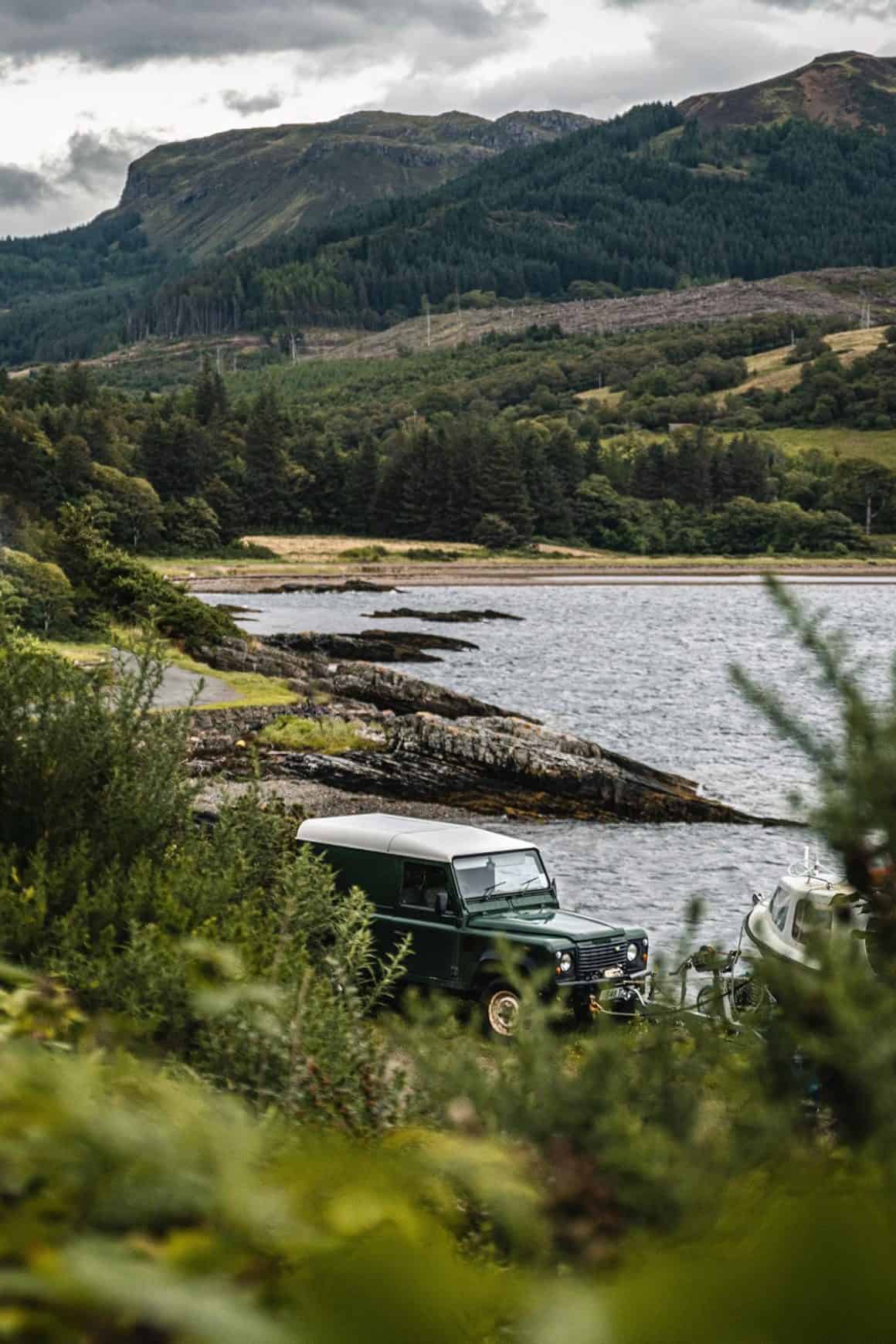 Have a look at our Scottish Google Map Legend for all of the best recommendations at the touch of your fingertips! This must-have resource pinpoints the most important locations, such as park-ups, restaurants and sites to see… All for your convenience!
Hiring a Vehicle in Scotland
Car Rental Company
Rentalcars.com is a comparison platform with several great deals listed and displayed on an interactive map for your convenience. They set side-by-side prices of various car rental agencies so you don't have to search across the individual company websites. The website also allows users to check the cost of dropping the car off at a different location to pick up; you could begin your journey in Edinburgh and finish in Inverness without wasting time on a return journey.
Choosing a Vehicle
You must request a vehicle that you will feel most comfortable driving, particularly if you are driving in Scotland for the first time.
The people of Scotland learn to drive manual cars, so they are the norm. Therefore, if you are renting a car, be sure to request an automatic if that is your preference.
When selecting a vehicle, visitors should also consider their level of confidence on narrow single-track roads. It will be significantly easier to manoeuvre around tight corners, fit into small parking spaces and reverse into laybys with a small car. Resist the temptation of thinking, 'the bigger, the better', unless you are travelling with a large amount of luggage.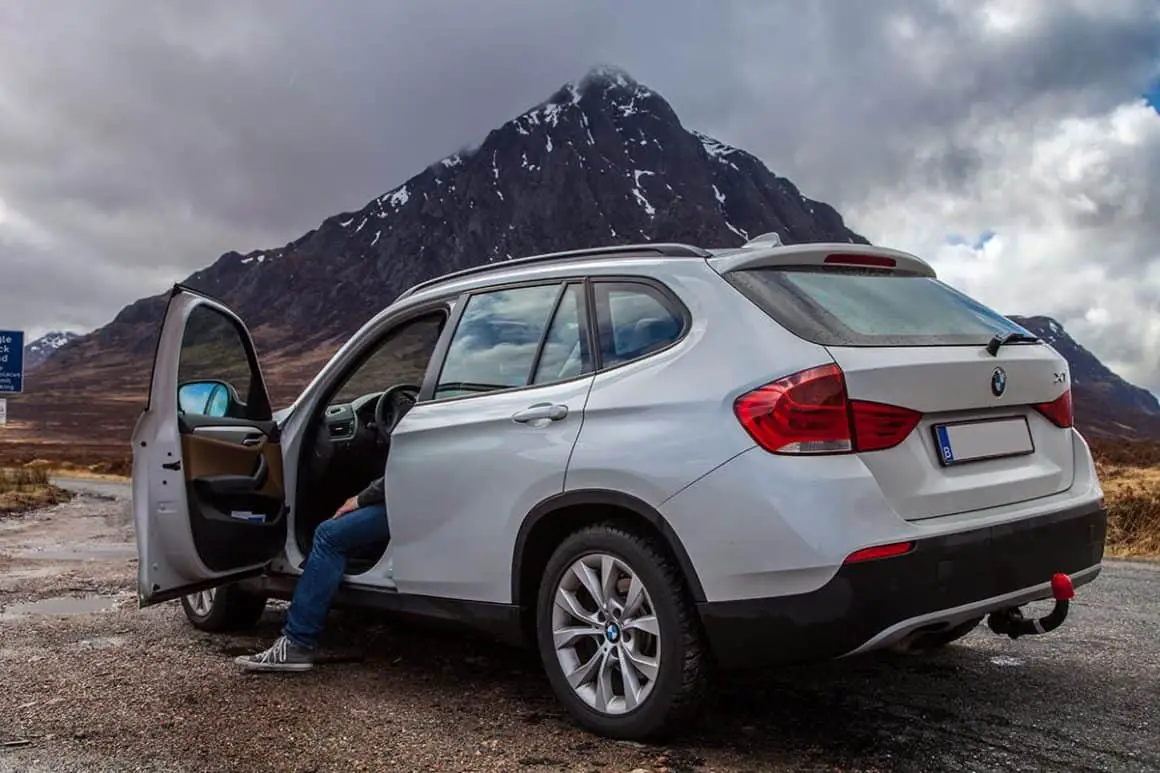 ALSO: What to Pack for the North Coast 500 (Advice from a Local)
Driving in Scotland for the First Time
Remember the Essentials
In Scotland, road users drive on the left. Don't forget that one!
Road signs, markings and vehicles use miles and yards for driving.
In some countries, you can turn right at a red light, but Scotland does not allow the same manoeuvre. If a light is amber or red, you must stop.
Signs with red outlines or backgrounds indicate a limit or a prohibited action. Take a look at the highway code to gain a greater understanding of the official rules.
The driving speeds in Scotland significantly vary depending on the road type. The limits are not always clearly marked, so you should follow the national speed limits in absence of any indication.
The fastest you could drive will be 70mph on motorways. Single-carriageways and single-track roads are 60mph. The speed limit will be reduced to 30mph if you are driving through a built-up area with streetlights. The white circle sign with a black diagonal line indicates sections of the road where these national speed limits should be abided to. These figures are a limit (not a target), so you should simply focus on driving at a speed that is safest, especially considering your stopping time.
Discover the Rhythm of the Roundabout
It's not something I noticed as a local, but the more I hear about the experiences of foreigners the more evident it becomes that Scotland loves a roundabout. In all fairness, they can be confusing to many of our visitors but they do tend to keep traffic moving.
Roundabouts can have a differing number of lanes. In general, the rule is that any vehicle on your right, or is already driving around the roundabout has the right of way. Don't obstruct their path. Once your route is clear, choose the appropriate lane depending on your direction of travel.
Left – Enter the roundabout using the left lane. If you are taking the first left, begin indicating before you enter the roundabout. Otherwise, indicate left once you've passed the road or island of the turning before yours.
Straight – Enter via the left lane. Indicate left as soon as you've passed the turn-off before your chosen route.
Right – Enter the roundabout with the right lane. Use your right indicator if you will be taking the last exit. Indicate left as soon as you've passed the turn-off before your route.
Nevertheless, this isn't always the way. Road users should remain vigilant for signs and road markings that state anything differently.
RELATED: 26 BEST Things To Do In Inverness City Centre (Scotland)
Gear Up for Narrow Roads
Single-track roads only have one lane for both directions of traffic; they are just wide enough for one car even though two-way traffic is permitted. These roads tend to be the most narrow and harrowing, but often deliver the biggest rewards in return. They are almost unavoidable if you aim to explore some of the most beautiful destinations in Scotland and travel along the country's best road trips.
As mentioned previously, the speed limit for a single-track road is usually 60mph, but as you consider the short distance of visibility with blind corners and hilly elevations, you'll find that the traffic will generally drive cautiously between 30-50mph.
Similarly, it is recommended that you drive along single-track roads with your headlights on (night and day) to increase your visibility for oncoming vehicles.
The Art of a Passing Place
The most necessary driving habits to pick up, anywhere in Scotland, would be any involving passing places. Our single-track roads allow traffic to travel in both directions, but they are not wide enough for two cars simultaneously. In these instances, drivers manoeuvre their vehicles past others at laybys. They are widened sections of the road that are typically marked with a black and white sign that reads, 'Passing Place'.
Believe it or not, there is an art to the passing place…
It is the responsibility of those nearest to a passing place to manoeuvre their vehicle to the widened section of the road. If the oncoming vehicle is much larger than you, take this into consideration.
As you are driving, take a mental note of the last passing place you passed for the event that you need to reverse back. If you are not comfortable reversing, then reconsider driving these roads.
If you have safely positioned your vehicle into a passing place, use your full-beam headlights to let the oncoming traffic know. Be careful not to blind the driver by doing so if you are driving during the darker hours. Sometimes the locals also use their indicators to show that they will be stopping in an upcoming passing place for your convenience.
If both vehicles are travelling up a steep hill, the driver who is travelling uphill has priority.
If you notice another vehicle driving closely behind you, consider letting them overtake safely by using a passing place. Take time to enjoy Scotland's scenery by allowing those in a rush right of way with the road ahead. Cyclists should also use them to let faster vehicles pass.
Passing places should never be used for parking or anything more than a brief moment.
Lastly, don't be shy. Give any oncoming traffic a wee wave to acknowledge their patience, show your gratitude or as reciprocation when passing each other via a passing place. This is probably going to be an hourly occurrence, so be ready.
Pick Up the Driving Etiquette
Generally speaking, most drivers in Scotland are polite, patient and understanding. If you happen to make an honest mistake, then all is tended to be forgiven after a glimpse of eye contact and an apologetic wave. Scottish folk are advocates of the steering wheel wave where they may lift a finger or hand to acknowledge and show their feelings of gratitude. However, if you drive like an eejit the locals will turn crabbit.
DEFINITION: 'Eejit' is a Scottish slang word for 'idiot'.
DEFINITION: 'Crabbit' is Scottish slang for bad-tempered or grumpy.
Avoid the City Roads
Most Scottish cities have been around for centuries; they simply were not designed or built for cars and larger vehicles. As a result, roads are often busy, parking is limited and road works can quickly cause frustrating congestion. If you can, avoid taking a car into any city, such as Edinburgh, Glasgow and Dundee, especially if you are driving in Scotland for the first time.
Look Out for Our Furry Friends
Livestock is free to roam in much of Scotland, so you will likely encounter plenty herds of sheep and lazy cow roadblocks. In such instances, be patient and drive very slowly to encourage the animals to move.
Similarly, road users should be extremely cautious of other animals hopping across the road, particularly during the early mornings, evenings and rutting season. Look out for rabbits, squirrels, badgers, hedgehogs and most importantly, the large stags.
Dinnae Drink & Drive
I shouldn't mention any countries in particular, but from my own travel experiences, it has become apparently clear in comparison that Scotland takes drink driving very seriously. As a consequence, fines and penalties (and even social shaming) are considerably hefty. The general advice is very simple; do not drink any alcohol if you will be driving. Drivers should even be cautious of their alcohol limit during the morning after drinking the night before.
DEFINITION: 'Dinnae' is a Scottish form of don't.
Download Maps
The strength of your data signal will vary between network providers. It will also depend on the area you are travelling to; the Scottish Highlands will be particularly patchy. To ensure you are never without maps, download Maps.Me with the Scotland offline map.
Find your Charging Stations
Electric vehicles are rapidly increasing in popularity across Scotland, but like most places, the more rural you travel the more challenging it will become to search for charging points. Use ChargePlace to find the nearest, or most convenient, electric vehicle charging stations.
READ: Where in Scotland are the Highland Cows? (21+ Locations)
Alternatives to Driving in Scotland
Do you still not feel comfortable driving in Scotland for the first time? There are plenty of organised tours available from Edinburgh, Glasgow and Inverness.
Frequently Asked Questions
Do I need an international driver's license in Scotland?
You do not need an international driver's license in Scotland, provided your driver's license is valid and in date.
Is driving in Scotland easy?
Scotland has a reputation amongst foreigners for being difficult to drive, but that needn't be the reality for everybody. Driving in Scotland for the first time can go without any drama with a little preparation beforehand. A little research on the speed limits, roundabout rules and single-track road etiquette, with a degree of caution too, will allow you the confidence to enjoy a safe road trip in Scotland.
Does Scotland drive on the left?
Yes, vehicles in Scotland drive on the left side of the road. The driver is positioned on the right side of the vehicle in British cars.
What is the best way to get around in Scotland?
The public transport network in Scotland is fairly limited, particularly in the Scottish Highlands. Hiring a car, campervan or motorhome will provide you with the ultimate freedom for your trip to Scotland.
ALSO: What is the Best Month to Visit Scotland?
Still planning your trip to Scotland? Check out the latest guides…
Let's go!
@katie.maree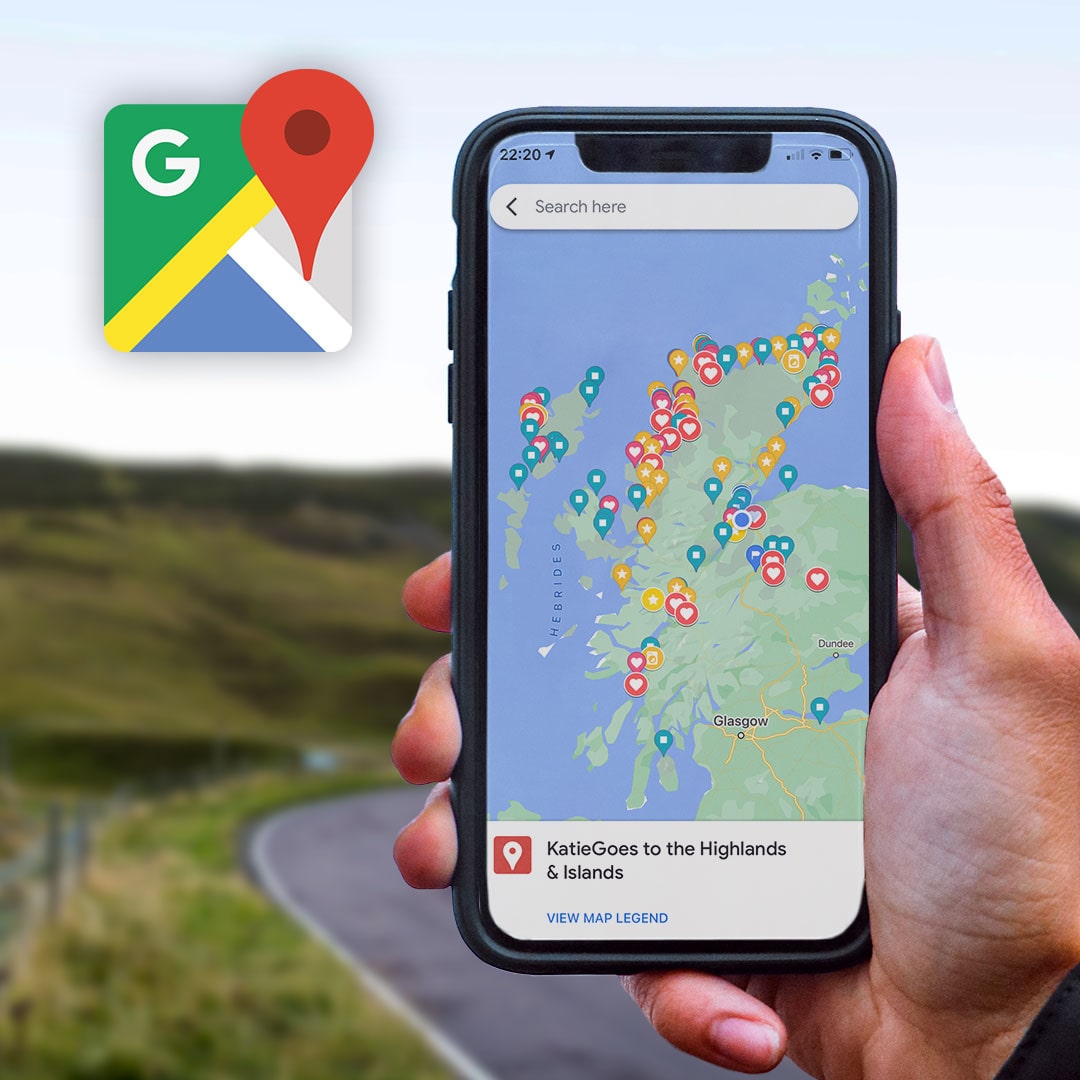 Scottish Highlands Google Map Legend
This Google Map Legend showcases 140+ need-to-know coordinates within our bonnie Scottish Highlands & Islands:
Awesome Wild Camping Park-Ups
Best Walks, Viewpoints, Beaches
Bucket List Locations
Accessible Showers & Fresh Water Taps
Relevant Links to Online Travel Guides
Save this to Pinterest
Don't have time to read about driving in Scotland for the first time? Click PIN to save the article for later.