Being the capital of the Scottish Highlands, Inverness is often experienced as a gateway to other popular trips such as the North Coast 500, the Outer Hebrides and the Isle of Skye. With a small international airport, plus a railway and bus station, Inverness is a convenient starting point. To witness the true beauty of Scotland's landscapes without any fuss of logistics, hop aboard one or more of these best tours from Inverness.
Don't have time to read this now? Pin this blog for later.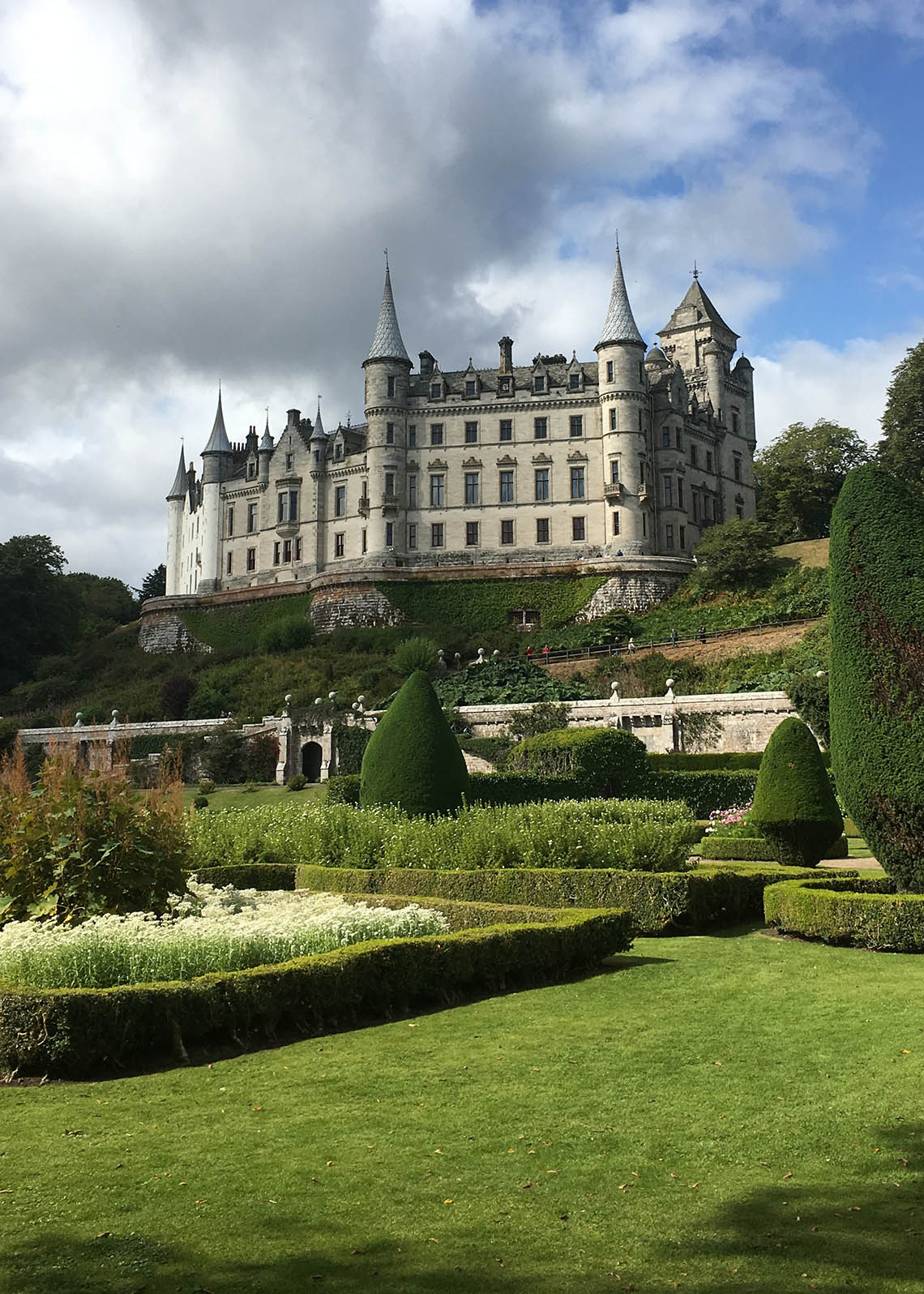 Disclaimer: This post contains affiliate links which means that KatieGoes receives a small amount but you still pay the same. The contribution helps to support the continued creation of these blogs – win, win! Nevertheless, I only recommend personal favourites that I've tried, tested or have first-hand knowledge of.
Best Highland Tours
Half Day Tours from Inverness
Explore – Loch Ness
Highlights – Urquhart Castle, Boat Cruise
Breathe in the fresh air around the mighty Loch Ness as you glide across the open waters! A castle will await your visit ashore before hopping onboard the coach to head back to Inverness with the experienced and very knowledgeable guide. This is a quick tour of the scenic area that surrounds Inverness.
Best Day Tour from Inverness
If you only have one day to see as much of Scotland as possible, look no further than the best tours from Inverness. Each excursion showcases the highlights of our country with the most convenient and educational organised trips.
Explore – Sheildaig, Applecross
Highlights – Loch Maree, Eilean Donan Castle, Bealach na Bà
Embark upon a journey along part of the North Coast 500, through the twists and turns to some of the wildest parts over Scotland's highest road pass, the Bealach na Bà. It is likely that this is the most photographed road in the entire country! This tour includes a pitstop in the much-loved local pub in Applecross for fresh seafood, soup or a sandwich.
Explore – Culloden, Glen Affric
Highlights – Clava Cairns, Beauly Priory
Take a journey back thousands of years without even having to drive miles and miles from Inverness. This tour will drive you along single-track roads through a Caledonian pine forest to some of the finest walks in the region. You'll also have the opportunity to learn about the battle at Culloden and explore a Bronze Age tomb.
Explore – Elgin, Craigellachie
Highlights – Glen Moray Distillery, Cardhu Distillery, Elgin Cathedral
Take the ultimate whisky lover's tour of the best Speyside distilleries to learn and taste the country's national drink. Speyside is home to around 50% of Scotland's whisky distilleries, so this tour maximises your time in the Scottish Highlands by visiting two distinct distilleries in particular, with an opportunity to spot many more!
Prefer to take a Highland tour from Glasgow or Edinburgh?
Explore – Fort Augustus, Dores, Invermoriston
Highlights – Foyers Waterfall, Loch Ness
Even if the world-famous Loch Ness monster does not make an appearance, the tour company assures visitors that their guide will "bring the loch to life with intriguing tales and history". If Nessie does pop by, tell her that I say 'hi'.
Best Bits of Skye
Explore – Portree, Invermoriston
Highlights – Eilean Donan Castle, Old Man of Storr, Kilt Rock, Lealt Falls
Experience some of the best on the island aboard a 12-hour tour from Inverness. You will be presented with wonderful sights along the way as you travel along the shores of Loch Ness.
Explore – Portree
Highlights – Fairy Pools, Eilean Donan Castle, Loch Ness, Talisker Distillery
Watch the brave or take a dip yourself in the Fairy Pools before conquering the chill with a dram at Talisker Distillery. This is a great guided tour from Inverness to gain a true taste of Skye!
Explore – Golspie, Wick, John O'Groats
Highlights – Dunrobin Castle, Dunbeath Harbour
Travel far on this 11-hour excursion as the coach will venture to the most northerly point on the British mainland. Enjoy the stunning scenery en route too as you could also be in with the chance of spotting grey seals and puffins!
Explore – Glencoe, Mallaig, Fort Augustus, Dores
Highlights – Glenfinnan Viaduct, Loch Ness, Urquhart Castle, Commando Memorial, Road to the Isles, Falls of Foyers
Are you a Harry Potter fan or perhaps you enjoy train-spotting? This one day tour will see you arrive at Glenfinnan Viaduct just in time. Watch the 'Hogwarts Express' pass between the marvellous mountains and loch; it's one of the most magical tours from Inverness!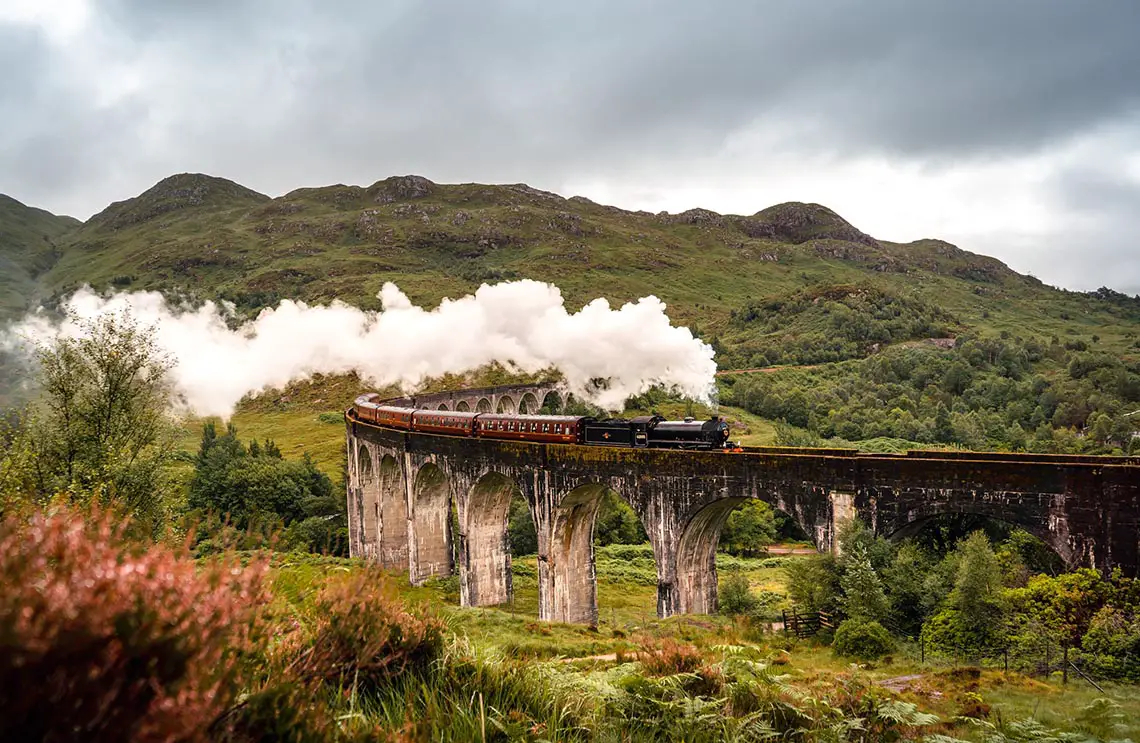 2 Day Tours from Inverness
Explore – Loch Ness, Isle of Skye
Highlights – Urquhart Castle, Eilean Donan Castle, Fairy Pools, Neist Point, Fairy Glen, Rha Waterfalls, Quiraing, Kilt Rock, Old Man of Storr, Eilean Donan Castle
Take your time in Skye with this longer two-day trip, after passing two of the most photographed castles in Scotland. In my opinion, without organising an independent trip, this is the best tour from Inverness that will allow you to experience the magnificence of the island.
3 Day Scotland Tours from Inverness
Explore – Applecross, Thurso, Ullapool, John O'Groats, Shieldaig
Highlights – Dunrobin Castle, Smoo Cave, Ardvreck Castle, Castle Sinclair Girnigoe, Corrieshalloch Gorge, Torridon Hills
Scotland's 'Route 66' is a very popular route, with good reason! It leads to pristine beaches, ruined castles, dramatic coastlines and charming villages, so the NC500 road trip is the perfect introduction to Scotland.
Note: Applecross may be inaccessible with bad weather and daylight timings from November to March.
SEE: The Best Time to Visit Scotland
Explore – Stornoway
Highlights – Callanish Standing Stones, Luskentyre, Arnol Blackhouse
Journey to a lesser-visited corner to discover the wonders of Scotland's largest island, Lewis & Harris. Witness the untouched, white sandy beaches that hold mesmerising mountains as a backdrop. In my opinion, this is one of the best tours from Inverness to have an authentic off-the-beaten-track experience of the country. Mind you… This adventure will only be truly enjoyable if the weather is kind!
Explore – Kirkwall
Highlights – Skara Brae, Brodgar, Stenness
The Orkney archipelago holds many treasures that are revealed on this three-day tour. This small group trip is limited to sixteen participants, as they travel aboard a Mercedes mini-coach from Inverness with a very knowledgeable driver.
ALSO: The Best Places to Visit in Scotland (A Local's Overview)
Private Tours from Inverness
Explore – Ullapool, Lochinver
Highlights – Bones Caves
How about stretching your legs with an adventurous hike to ancient caves dating back to the ice age? After being collected from your accommodation, the experienced local guide will bring you to the wide-open spaces and lonely glens. This tour will allow you to explore an array of incredible landscapes on a full-day excursion through the Scottish Highlands.
Explore – Foyers, Loch Ness
Highlights – Dores Beach, Clava Cairns, Falls of Foyers
Experience the quieter side of Loch Ness by switching the crowds with the knowledge of a friendly local. This 8-hour excursion is an adventure through the native Caledonian pine trees to be rewarded with your own view of the mighty Loch Ness away from any noise.
RELATED: Best Cafes in Inverness with Laptop-Friendly Spaces
Were you expecting to join a much longer trip than these tours from Inverness? There is a greater selection of guided tours of the Scottish Highlands from Edinburgh.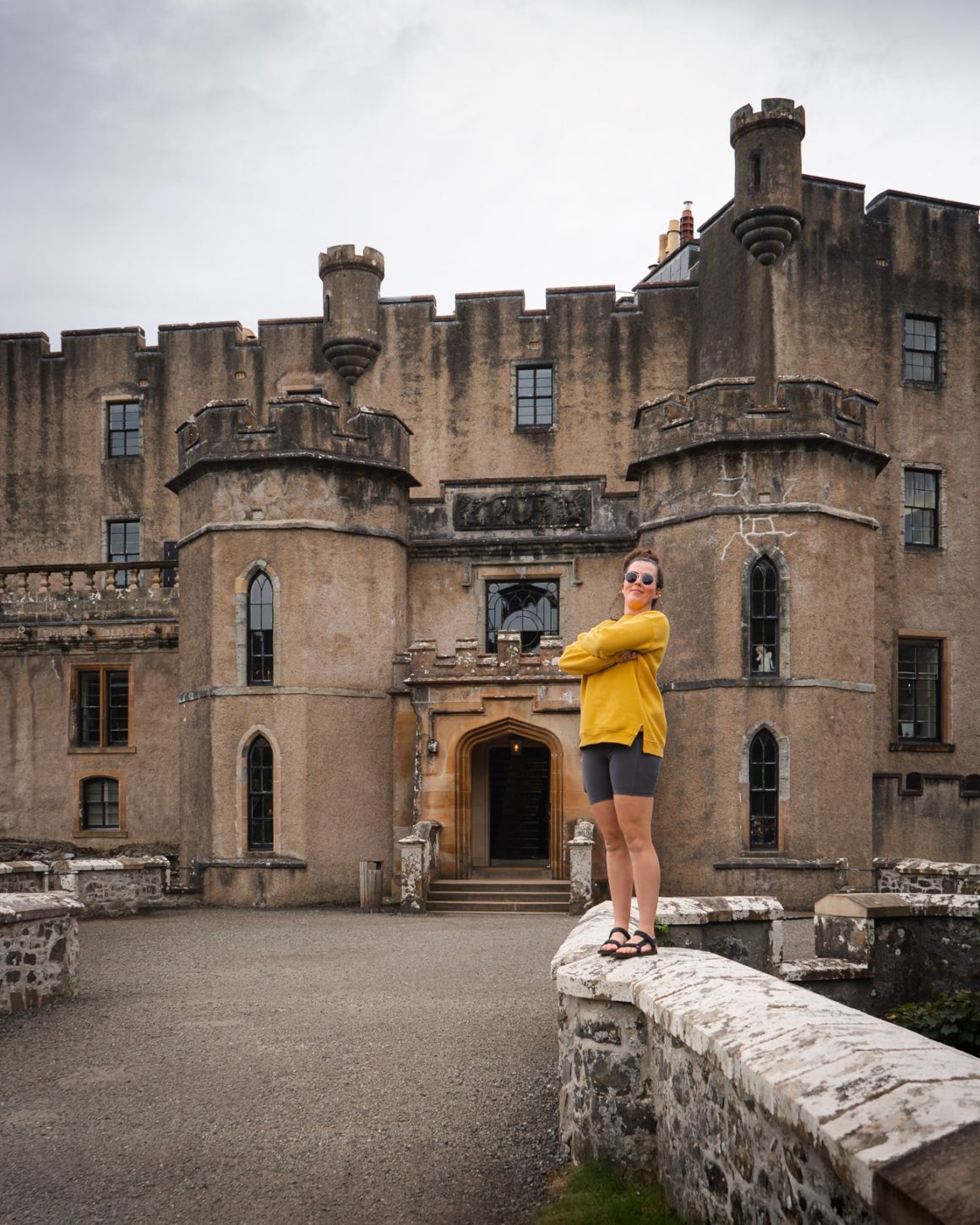 Have you still not found any suitable Scottish Highland Tours from Inverness? You could always visit the best places in Scotland independently. Gain access to the KatieGoes Scottish Highlands Google Map Legend for the key coordinates already pinpointed for your convenience.
ALSO: The BEST Things To Do In Inverness
Let's go!
@katie.maree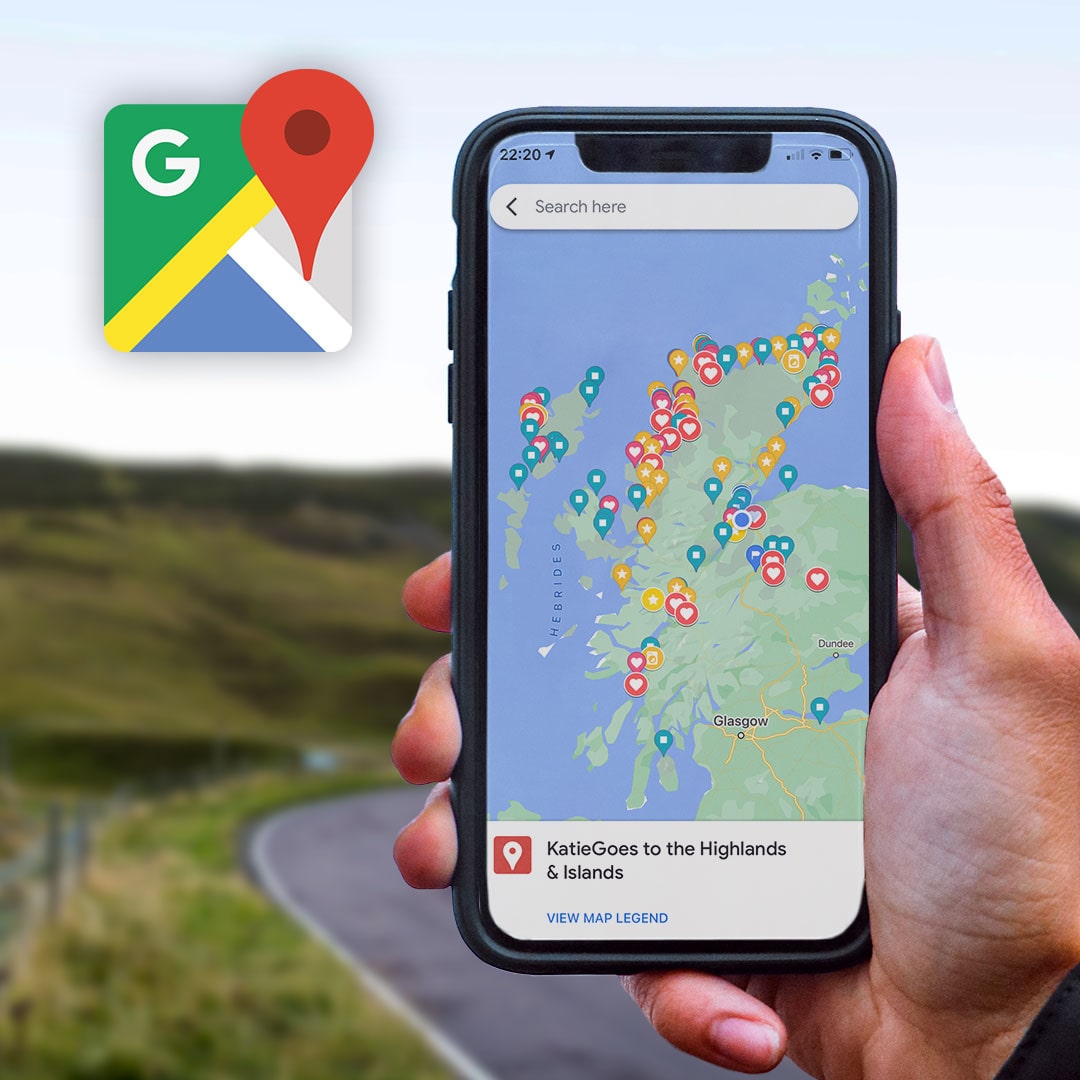 Scottish Highlands Google Map Legend
This Google Map Legend showcases 140+ need-to-know coordinates within our bonnie Scottish Highlands & Islands:
Awesome Wild Camping Park-Ups
Best Walks, Viewpoints, Beaches
Bucket List Locations
Accessible Showers & Fresh Water Taps
Relevant Links to Online Travel Guides
Save to Pinterest
Not have time to read about, or book, tours from Inverness? Click on the 'PIN' button to save this article for later.