There are huge cities in this world; from Rio de Janeiro, Los Angeles, Barcelona to the all-famous New York. Each offers endless meal options to try, cultures to get involved with and jam-packed days-upon days of wandering the streets sight-seeing. No capital can be compared to the madness that the city of Tokyo beholds. Japan's biggest city is not only HUGE, nor JAM-packed with humans… But it must also be the most eccentric in the world. I wanted to warn you of some of its strange quirks so that you are in the know before going to Tokyo.
What to Know Before Going to Tokyo:
1. The City is Widespread
When people describe the city of Tokyo as huge, they mean HUGE. We are talking about the world's largest city here, in terms of its population and land area. There's no messing around… Are you ready to get lost in an overwhelming maze of buildings?
2. Travelling Between Places in Japan is Expensive
Needing to escape the madness of Tokyo? I have some bad news for you… The long-distance transportation services across Japan tend to be very expensive. From the cheapest to the most expensive there are the following public modes to choose from: buses, standard train, flights and the bullet train. Check out the timetables, comfort and practicalities of each to find one that suits your requirements.
3. Narita vs. Haneda
Word of warning: there are two airports to choose from when flying into Tokyo. Haneda is the smallest but closest (located approximately 20km south of Tokyo Station); whilst Narita is a lot further out (over 70km away!) but has a larger selection of international flights to choose from. What Haneda scores in its proximity to the city, Narita makes comeback points in its convenient public transportation links. If you are travelling by road (taxi or limousine bus) you are still probably better flying into Haneda. Otherwise, Narita is an excellent choice if you're considering to enter the city by rail, especially if your accommodation is in a popular area such as Ueno or Shinjuku as the Narita Express train will take you directly there.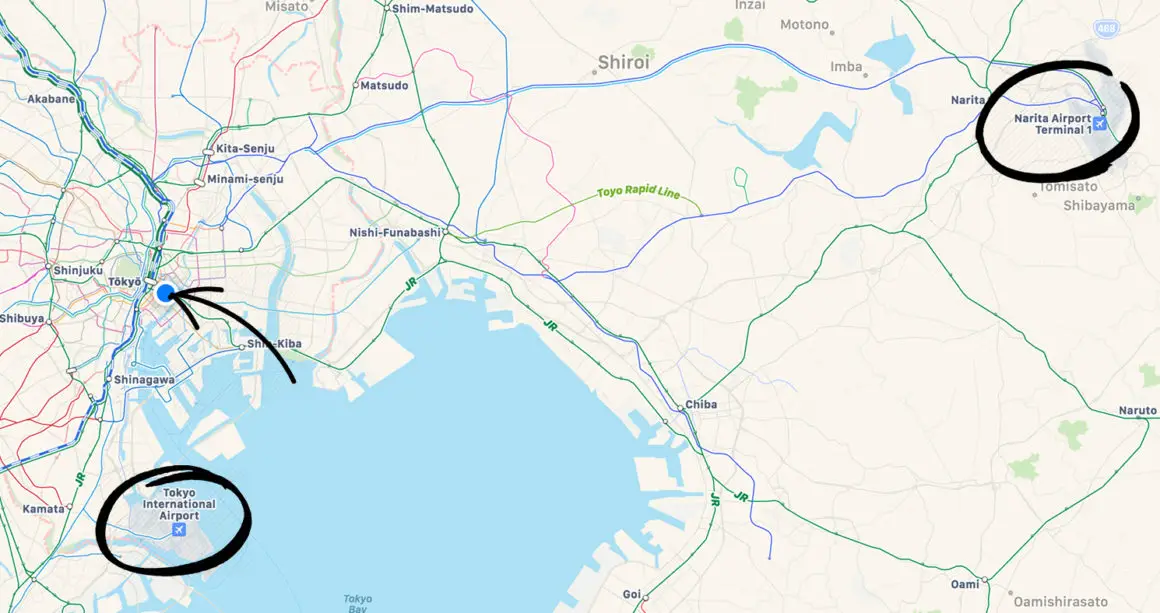 4. Subway Opening Hours
There's a lot to know before going to Tokyo but this point could actually have you caught out. You should consider this when selecting your inward flight time to Tokyo, or planning your Saturday night out in the clubs. Most subway lines start at 5am and finish at approximately midnight. With the added obstacle of minimal night buses, taxis would be your last and only hope. That's not to say they should be your go-to because damn, they are expensive! Another point to note.
5. Wearing Masks
If you're thinking what I'm thinking… You're probably feeling like a snotty-infected child next to a Japanese citizen wearing a mask. These people are more likely to be wearing the face mask, not as a means of prevention for themselves but to protect others from catching the illness they have. Could they be any more considerate?! Don't fear… The chances are it's not a life-threatening disease, but perhaps a simple cough or sneeze bug. I'm sure the masks have made for much cleaner public door handles, stairway rails, poles and pedestrian buttons we push on a daily occurrence. I appreciate you Japan.
See Also: Ultralight Packing Secrets for Digital Nomads
6. Carry Your Passport
You'll notice many signs in Tokyo's storefronts stating they sell 'Duty-Free' products. Many department stores and malls have set up tax-free counters to service such purchases. Some smaller shops have even started to do the same. Overall, the tax exemption system is targeted at international tourists and applies to all visitors who stay less than 6 months and who are making a purchase that's worth over 5,000 yen. Products that you save money on can include Apple products, fashion items and some consumables. To be eligible for tax exemption, simply present your passport to the cashier at the time of purchase and pay the discounted price for your product.
7. The World's Busiest Train Station
Take a look at Shinjuku Station on Google Maps. As you zoom in, the app displays the complex multi-level building through a 3D model, showcasing each floor separately with each of them looking just as confusing as the next. Shinjuku is often referred to as 'The World's Busiest Station' in terms of the vast population of commuters that pass through every day. With this in mind, you can understand Google's need to simplify the space's layout. The station is so confusing that even the Japanese people get lost!
8. Don't Eat in Public
The Japanese can be forgiving towards their foreign visitors. However, there is one rule that you should not forget, in order to be appreciated by the locals. When you're walking; you're walking. Don't eat, don't drink or don't make a phone call at the same time. Similarly, you should also refrain from doing any of the above on public transport, like the subway. Even if you make a pitstop for some 'on-the-go'  7-eleven snacks, you'll notice the eating area they have provided to accommodate for such rules. Furthermore, signs will warn you of this custom – mostly in popular temples where eating and walking is strictly forbidden. This is a MUST know before you go to Tokyo, hopefully you'll remember.
9. Choose the Best Capsule for You
You are visiting the perfect city if you would like to try a capsule hotel. Tokyo offers many different types of hotels and hostels. They don't only accommodate the curious foreigners but serve as a back-up for any office worker who has unfortunately missed their last train home.
There are a couple of things that you should note before booking your pod. Can you tell I have been scarred by some bad nights' sleep?
Check your chosen pod has air-con, or at least, a ventilation system. Your body heat in such a confined space can be a bad combination, especially if there's no window or airflow. I've tried sleeping in some whilst feeling like a turkey in an oven – not great.
Some capsule hotels require visitors to check out every morning. You can imagine the inconvenience this causes.
Does the capsule have a safe place to store your valuables? Most pods are equipped with a safety deposit box, but not all of them – so watch out.
There are capsule hotels that require customers to leave their luggage on a separate floor; or worse still, at reception. Refrain from booking these if you like keeping your belongings close.
Overall, a night spent in your own capsule can be a great experience. You can go as fancy or as basic, as you'd like. From nine hours in Shinjuku, Commun Shibuya to Wise Owl Hotel. There's a capsule out there suitable for anyone. Some have TV's, some are Instagram-ready and others even have double beds! If you would like more information on which capsule hotel to choose then I have written this article that explains everything.
10. No Tipping
This is something simple to know before going to Tokyo. Don't leave a money tip. It's an insult to the service owner.
11. Value Your Coins
To the British, Americans, Aussies, Kiwis, Europeans or any nationality that has no value for their close-to-worthless coins. We're used to saving the metal to use as tips, share with the homeless or even forget about after an accidental dropping. Your funds could disappear rapidly if you treat them the same in Japan. The local currency has six coins including a 5, 10, 50, 100 and a 500. The latter two can equal up to $1 and $4.50.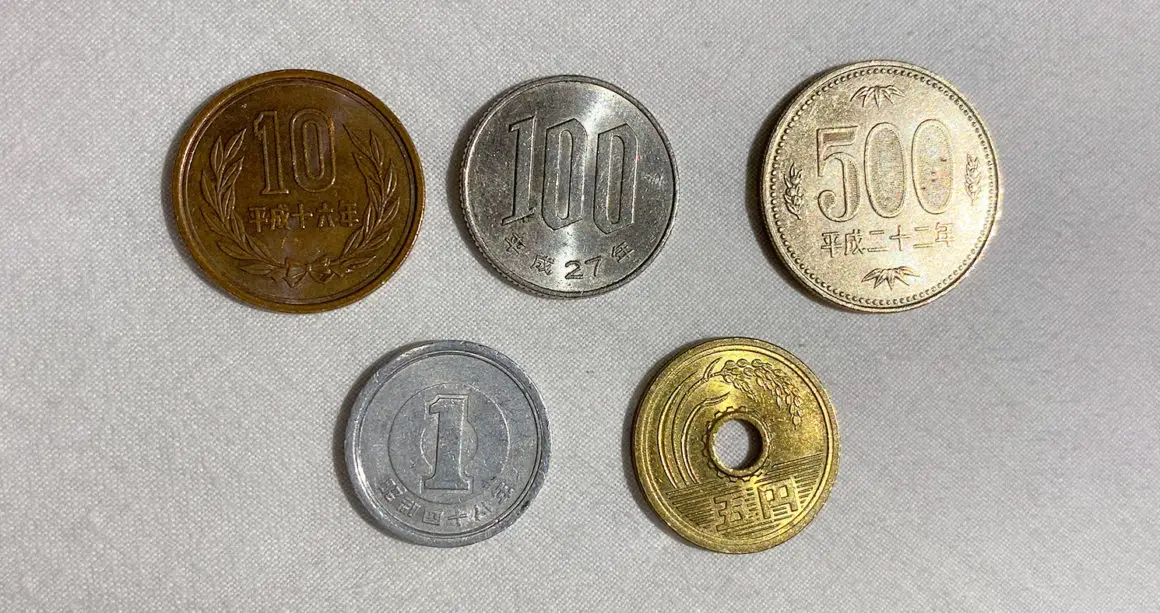 12. Shutter Noise on Camera Phones
After standing in a queue outside the Apple Store for over an hour, to then pay hundreds of pounds for the new iPhone 11… This tip you should know before going to Tokyo is based upon a lesson I learnt, as a result of a mistake.
As you tap to take a photograph on a phone, a loud shutter noise is projected. In the UK, the noise could be silenced or turned down. In Japan, the sound is compulsory. Apple has changed it's hardware to comply with such regulations. I believe this rule has been in place for many years now to prevent individuals from taking offensive photographs.
So if you are one for a candid photo or two, maybe a sneaky shot of a presentation or concert… Then save your phone purchase until you arrive back home.
13. Ordering Food Using a Ticket Machine
There are many restaurants that take your order through a ticket machine in Tokyo. We can trust the Japanese to use technology wherever possible. In this case, it's an efficient way to place an order amongst a hectic happening environment. Lucky for us, many of these machines have an English language option that you can select from the upper right corner of the screen. Even if the machine doesn't translate, they still provide photographs which can make your life a whole lot simpler.

Once you have selected your meal, the process is just like paying for a subway ticket. Before you know it, your order will shoot out from the machine in the form of a ticket with your change trickling not far behind. Now take a seat and wait for your waiter from there. They will take your ticket and process the order. Done.
See Also: A Digital Nomad's Guide to Tokyo (Japan)
14. Free Wifi Hotspots
Tokyo is becoming a very accessible city ahead of the 2020 Olympic Games. Whilst preparing for the influx in foreign visitors, Tokyo has introduced wifi hotspots at various tourist destinations. The locations are still limited but they do include areas such as Shibuya and Ginza.
15. No Jaywalking
Japanese people like to follow the rules. This is apparent whilst watching a red man light up the opposite side of a completely empty road. Do not cross unless the green man appears. There are plenty of designated pedestrian lanes that everyone must use. So there should be no real need to jaywalk your way across. Respect the local laws. 
Wow, you made it to the end of my lost of things you should know before going to Tokyo. I hope you took all that in, because Japan is waiting for you!
Let's Go!
@katie.maree