Every day I have a debate with my inner nomad self… Whilst I travel, I crave those far-away places that are so remote. The danger would be that I more than likely end up with no wifi that ables me to work and earn an income. Of course, there is more to life than working, but the dollar is what fuels my back-to-back adventures, and I would obviously like them to continue! With this in mind, I'm sure you'll understand my excitement when I find the best of both worlds within the same location. The following examples are where the term 'remote' work has been the truest for me. Here are a few really remote locations which are perfect for digital nomads to stay long or short term.
Being Really Remote in the Sahara Desert
In October of 2018, two other friends and I decided to head to the coast of Morocco. We were aiming to stay in a coliving called SunDesk. Our plans came to a drastic halt as we landed in the airport of Marrakech. The climate wasn't quite as tropical as we'd expected – maybe the beach for a month was not a good idea? After re-consulting with Google Maps we knew that we had to head south to escape this chill. I know, how would one pitch their temporary office in the Sahara desert for their full-time design client's requests? We knew this would not be possible, so excursions are normally planned for the weekend as to not affect the working hours with our companies. Like normal, we booked our AirBnB for those couple of nights.
From the very first night, it was clear that we had found a haven – and it had good wifi! The accommodation – a large mud hut – was situated on the edge of the desert in a very small, not touristy, village called Khamlia. We had all we needed, a place to work and a place to adventure, right from our doorstep! To add, the village had an incredibly welcoming community who were easy-going with us visitors. I highly, highly, HIGHLY recommend a visit to *this very B&B*. I can assure you, running your 9-5 business will be possible from here.
A Remote Location Between Volcanoes
When flying into Guatemala, it's the common route to skip Guatemala city and head straight to Antigua. Even though this town is a perfectly strong contender for a digital nomad's home base, it doesn't hit the sweet spot for feeling 'remote'. Jump on a five-hour shuttle bus and you will arrive at another popular destination for travellers in Guatemala, Lake Atitlan.
There are a few different towns and villages around Lake Atitlan for various types of travellers but we had chosen San Marcos. Surrounded by three volcanoes and lush jungle, the village is often described as awe-inspiring, tranquil and magical. In the midst of the fairly hippie tones, you will find a good selection of health shops, yoga centres, vegetarian restaurants, quiet cafes where you can be introduced to acro yoga, take a spiritual healing course, have a massage, and more. All of the above are best placed in a peaceful and laid back atmosphere that has a very apparent sense of community. It is truly a beautiful place to enjoy the scenery, attempt the 5 am routine and gather some hours of relaxation.
There is no shortage of accommodation type's here that are more than suitable for the typical digital nomad. I chose to stay at Hostel Del Lago to enjoy the lake-side location and yoga facilities. Alternatively, there is a Facebook Group called San Marcos Atitlan Community. There, residents regularly post rooms and houses to rent for long term stays.
Unfortunately, I did leave San Marcos with one downside in mind that I would like to share for full transparency. There is a noticeable divide between the local residents and foreign ex-pats in the village. So if you are looking for an authentic Guatemalan experience then I would suggest looking further afield than the yogi epicentre that is San Marcos.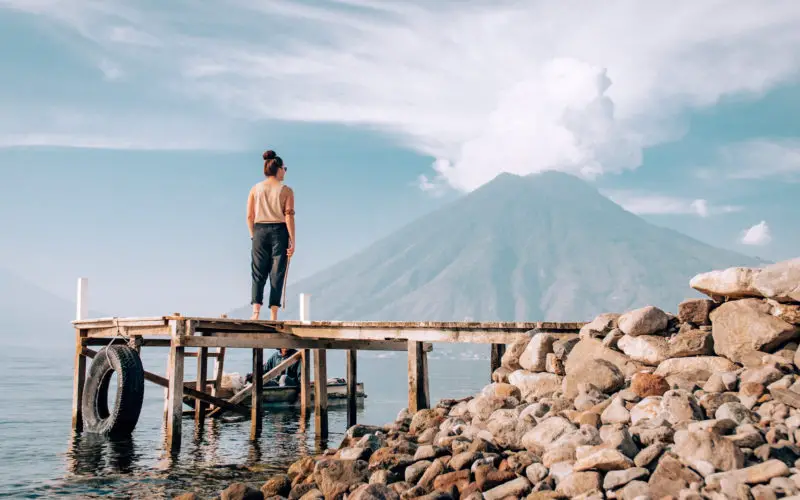 The Perfect Base in South Sinai
When I read that there is coliving in an area, the destination grabs my attention. In the knowledge of having such a space nearby, you can feel confident that in the likely event of wifi issues, there will always be a stable connection in the coliving or coworking to fall back on. For this reason, Dahab appeared on our radar.

Egypt is nomad-friendly due to its proximity to Europe, cheap flights, low living costs, great weather conditions and nomad-friendly visa policies. A 30-day visa is given upon arrival for most nationalities, which can be extended to three months if you so choose to do so.
One advantage of travelling with other nomads was that we could collectively book an entire house on the beachfront that would accommodate our working lives for about two weeks. The internet quality was not the best, but enough to cover our workloads. This disadvantage was easily forgotten whilst we were literally living on the beach in a rural part of the town. Some of Dahab can be very touristy with dive shops and attention-grabbing store owners. this is easy to escape if you look into the cheaper accommodation options (which are still a walking distance away).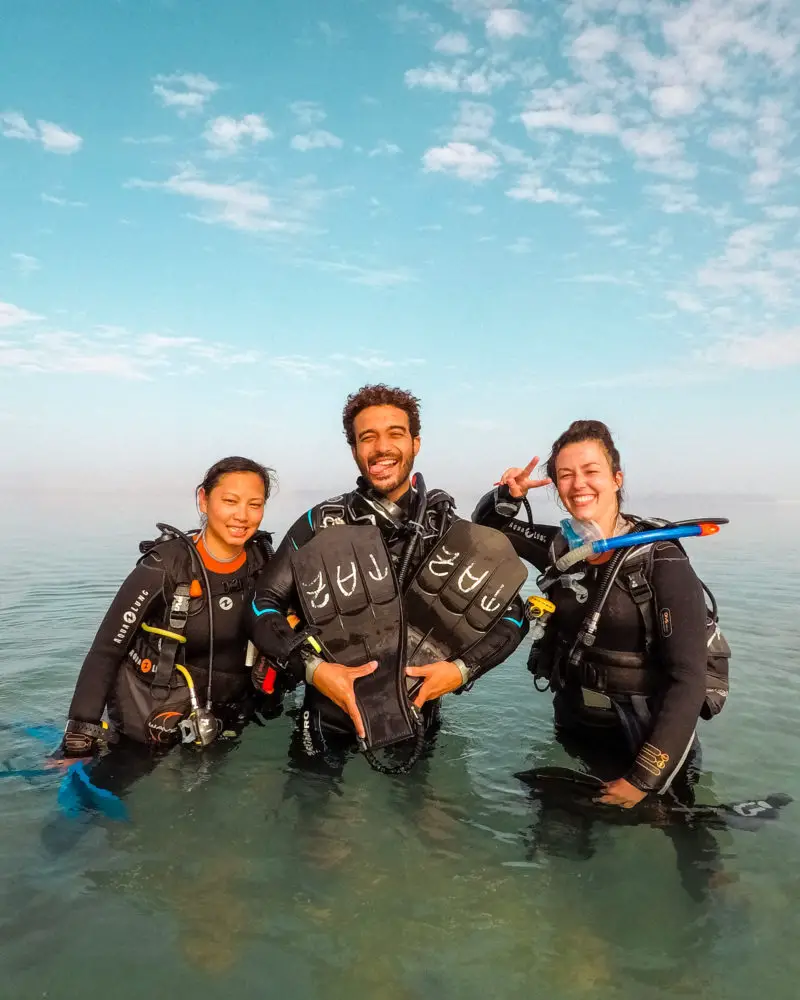 Working as a Nomad in the Himalayas
Did you ever imagine that you could be working from the inspiring foothills of the Himalayas? Me neither! The time has come, it's possible now.
With ever-growing wifi speeds and unforgettable hospitality, the picturesque mountains were as enticing to me as all other visiting entrepreneurs, writers and freelancers. Time out from work can include an array of activities such as trekking, paragliding, skiing and canyoning. 
India's bustling lifestyle and difficult infrastructure may be a scary thought at first. Although, if I point you in the direction of Himachal Pradesh, then you shouldn't have as many stresses on the hunt for connectivity. For a couple of weeks in September, I situated myself in a small village called Dharamkot. There I found long-term accommodation for as cheap as £35 per week, surrounded by a community to stay for. Alternatively, I found that Zostels were a safe option. There was a nearby cafe called AltLife, which acted as my coworking space with backup wifi and international power sockets.
After a long layover in Delhi, a small internal turbulent flight, a never-ending uphill taxi ride and mini-trek to the top… Dharamkot is definitely not the easiest location to travel to. But I can assure you, it's totally worth the effort!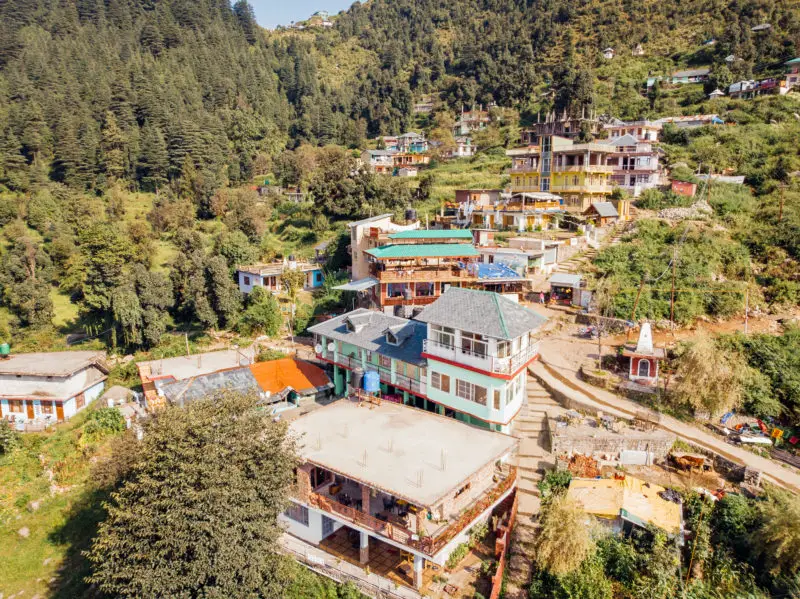 After collating my favourite remote destinations together, it's clear to see that the common factor is of course 'community'. Community is what makes all of these destinations great to travel as a group, or even as the solo travelling digital nomads.
Not the kind of places you were looking for? You may want to check out my other guides in how to be a digital nomad in the following locations:
San Diego, New York and Tokyo.
Have you found another unbelievably real remote location for digital nomads that you think I should add to the list? Be sure to let me know, I would love to visit.
Let's go!
@katie.maree