So you've heard about Lake Atitlan and what the place has to offer digital nomads? You're right, it's definitely an option.
There are many places to choose from around Lake Atitlan. Though from my experience, the two commonly visited towns are: San Pedro and San Marcos (both of which, have two completely different vibes). San Pedro is where you party; San Marcos is where you meditate.
Each to their own, but at the time, I needed to find some zen. Because of that, you'll find that the following information is specifically focused on the tiny town of San Marcos.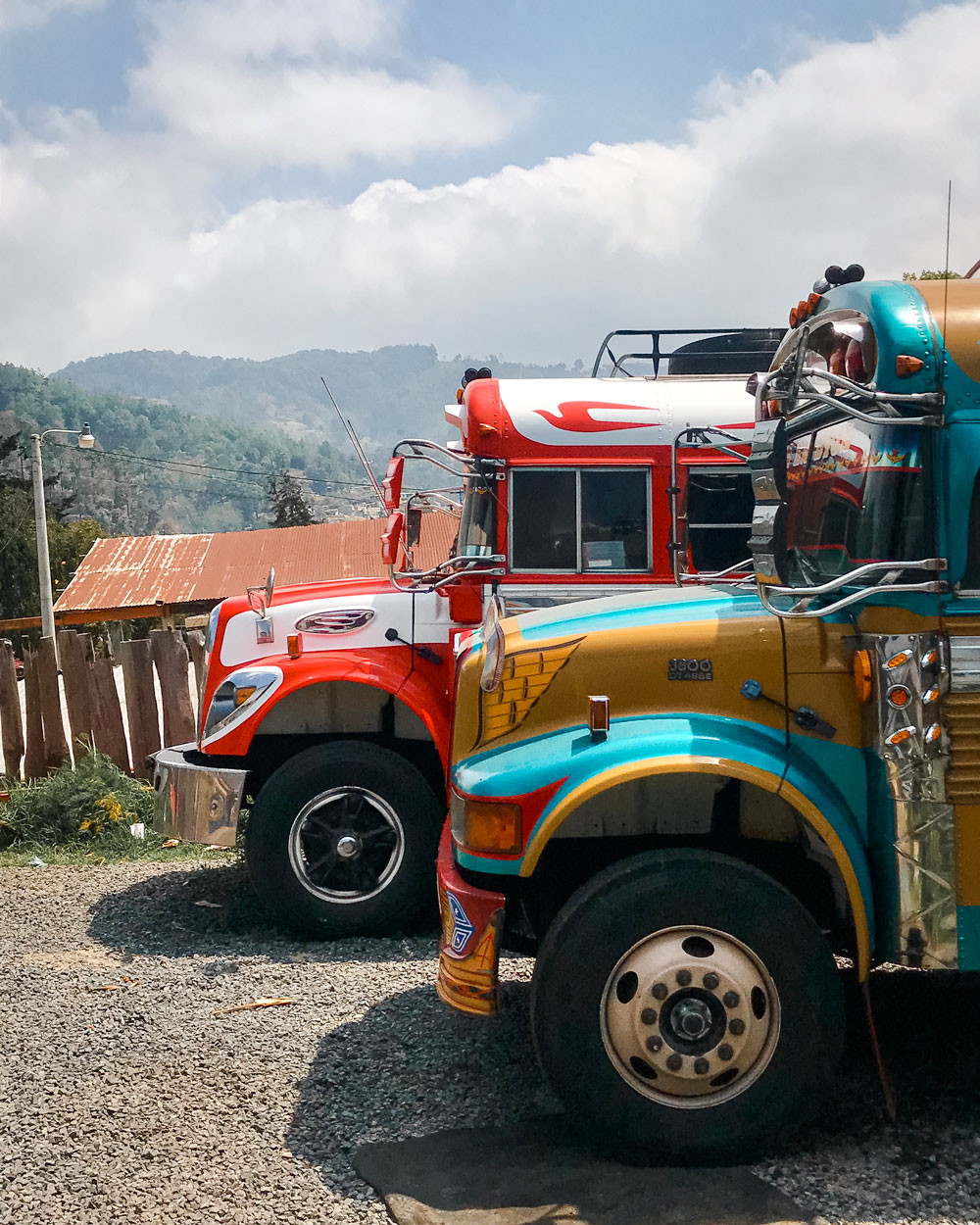 Your Digital Nomad Guide to Staying at Lake Atitlan (San Marcos)…
Why You Should Visit San Marcos
Honestly, I don't think I have woken up with a more spectacular view. Never have I been any happier to wake up for a 5 am sunrise. As the tropical rainforest birds raise the alarm, I'd skip along the wooden planks of the stilted pier. Of course, there's no need for shoes in a place like this.
Stillness. From the shallow water at my feet to the tip of the almighty San Pedro volcano; all in a haze of sky blue. I'm telling you, this is an indescribably serene sight to behold.
Where to Stay in San Marcos
Much like many other countries of Central America, Guatemala is not that cheap. And it's certainly not comparable to the living costs in South East Asia!
Personally, I'm very happy with basic accommodation that has the necessary conveniences so that I can focus on work. Hence why I chose to stay in Hostel Del Lago.
Budget Option
Hostel Del Lago could be described as the beating heart of San Marcos. As I spent hours there, working under the wooden canopies with the lake views, I'd notice the diversity of people passing through for various reasons.
First of all, the cheap hostel dorms attract backpackers from around the globe. As a result, there are many excursions and hiking trips that are organised from there. As well as, the evening events such as local bands, movie nights and karaoke. Many of their activities have been described further down in this article.
Secondly, Hostel Del Lago has a restaurant that sells coffee, cakes, alcohol, cocktails, breakfast, lunch and dinner. Therefore, there are many locals and ex-pats who use the hostel as a meeting point for social activities. I'd see tarot card readings, acroyoga practices, spanish classes and meetups.
Last but certainly not least, Hostel Del Lago appeared to have the fastest internet connection. This was a big selling point for me, and many other digital nomads looking to stay on Lake Atitlan.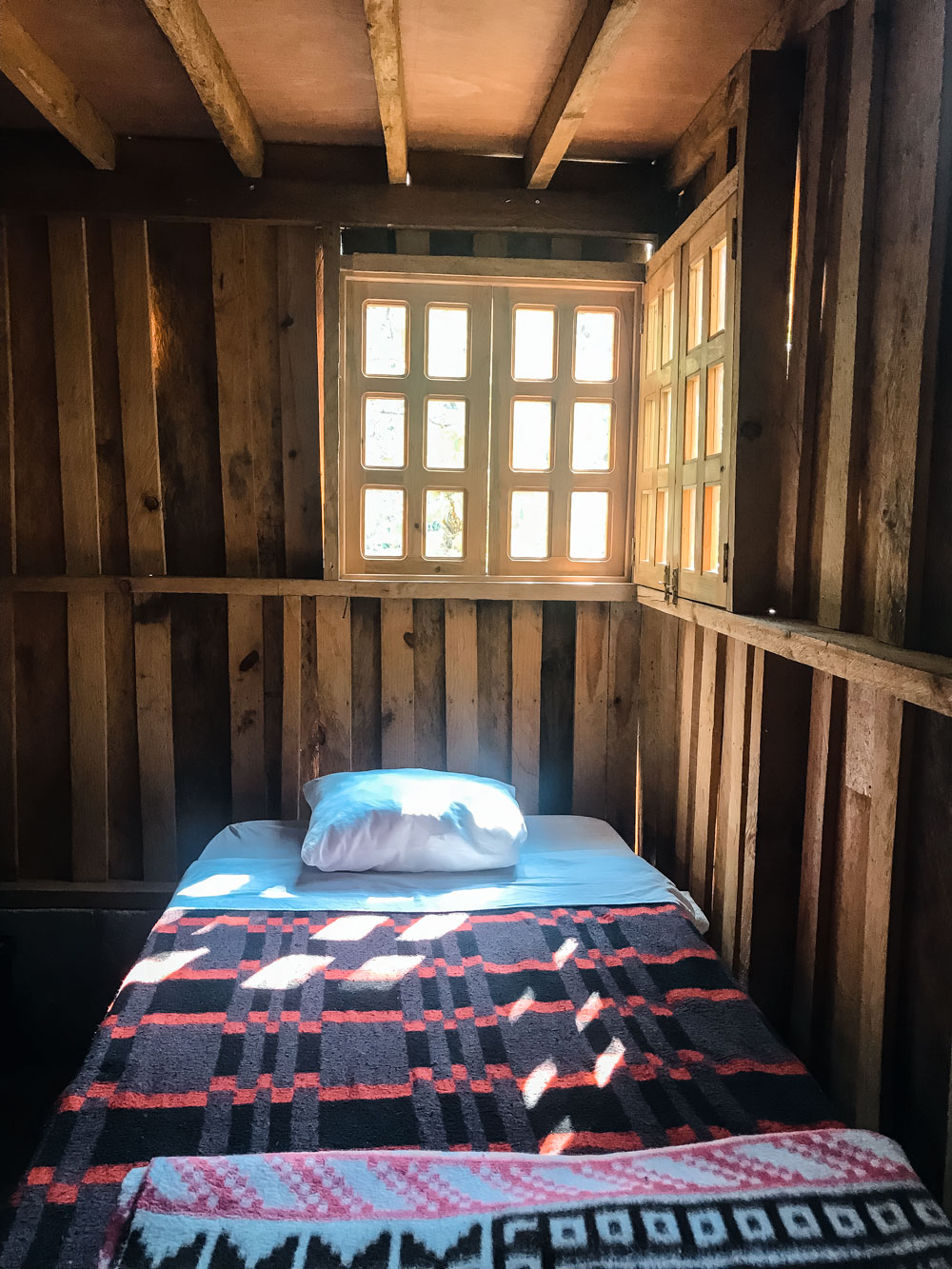 Hostel Del Lago has a variety of accommodation options to choose from. The dorms are very basic, especially for long-term residents. So, I stayed in private rooms (see above).
The private rooms were pretty much just cute sheds. What I loved about them, was how close I felt to nature when I'd wake up in the morning (or when the power would cut out at night).
Long-Term
San Marcos has a very visible community of ex-pats, digital nomads and long-term residents who are there to practice something spiritual. This community have created a Facebook Group where there are often accommodation options for those who are not just passing through.
And of course, Airbnb also has a selection of accommodation types. My suggestion would be to stay a few nights in Hostel Del Lago, this would allow you the time to personally meet any locals or AirBnB hosts to negotiate a better in-person rate.
Internet Connection
The internet connection in San Marcos is definitely an issue for the digital nomad community. I'd found Hostel Del Lago's wifi to be the fastest, however, there would often be unexplainable times where there was no connection to be had. That being said, my 4G SIM card seemed to keep my business running during those times of uncertainty.
If a constant connection is vital to your job role, I'd highly recommend that you look into staying in San Pedro. It's the town with the most convenient conveniences.
Read Also: Ultralight Packing Secrets for Digital Nomads & Full-Time Travellers
What to See and Do
As you may have gathered, San Marcos is a place for all things spiritual and hippie (for lack of a better term). There is no shortage of dreadlocks, incense sticks and of course, yoga.
Stand-Up Paddleboarding is by far, the most fun way to explore the lake! The water is so calm, which makes it the perfect place for beginners to practice. Unless you'd prefer to kayak?
Learn Spanish where the accent is one of the easiest to understand. There are plenty of local businesses in the town that can support any level of those who'd wish to speak Spanish.
Join the Weekly Drumming Circle. There is a hidden fire-pit underneath the floorboards of Hostel Del Lago. Every week, the community of San Marcos meet around the large fire to encourage music and dance from anyone who would like to join.
The Yoga Forest is an amazing spot to practice yoga, stock up on your essential oils or just take some well-deserved timeout. I'd recommend a hike to the picturesque building, especially for sunset or sunrise.
Attend AcroYoga workshops in front of the lake. The staff at Hostel Del Lago host many classes in their wooden hut (pictured below). It's the most perfect yoga studio I have ever seen – just look at that view!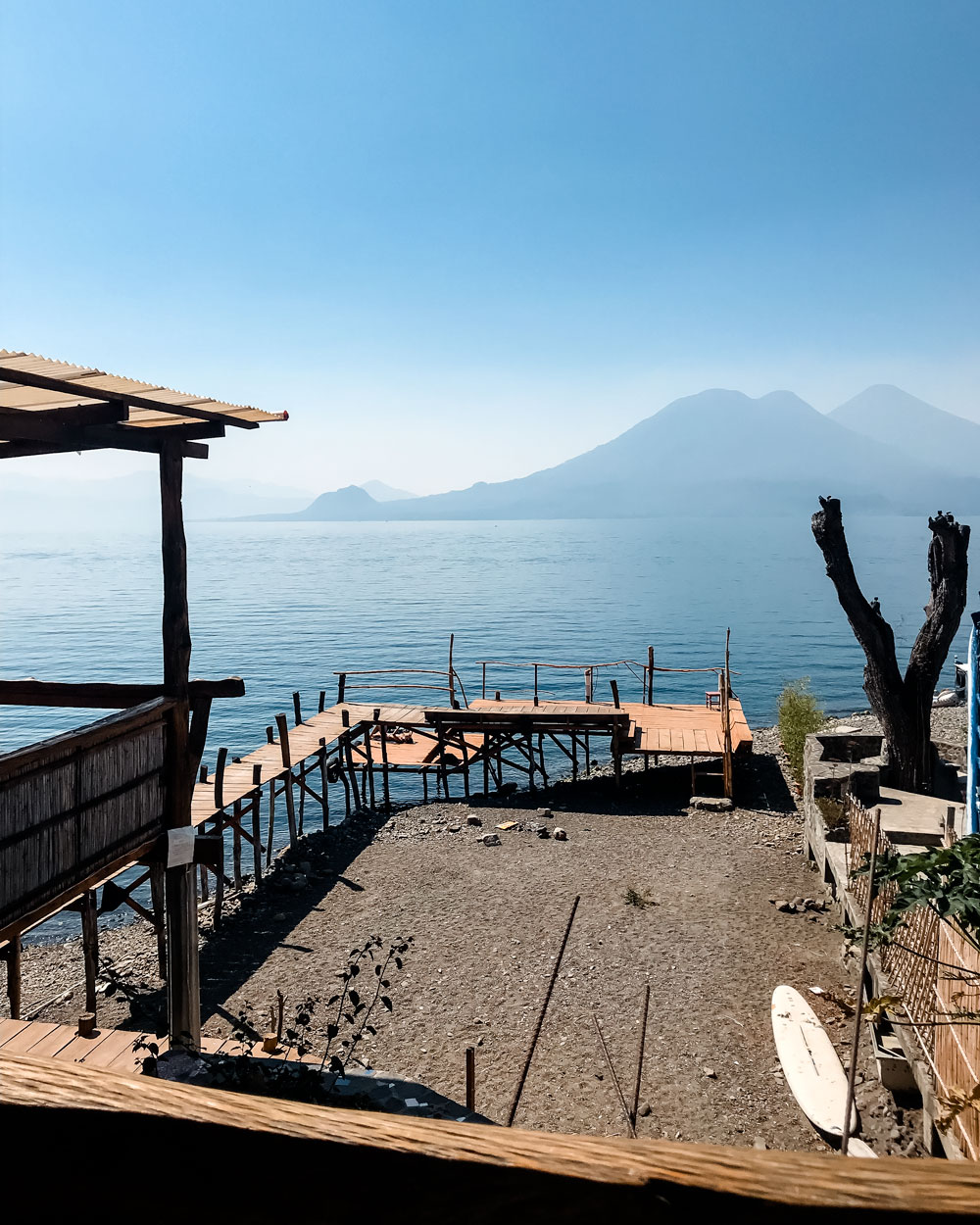 Read Also: Best Camera Gear & Travel Essentials for Digital Nomads
Is Lake Atitlan Safe?
Generally speaking, Lake Atitlan is safe. However, when you compare the area to other hotspots for digital nomads, the place falls to the lower end of the leaderboard.
There are many ex-pat families who have chosen to base themselves in San Marcos, including parents with young children. Baring this in mind, you are unlikely to experience any issues like many of these residents.
Nonetheless, it is still necessary that travellers take the usual precautions. For instance, try to avoid staying out late at night (especially on your own). Moreover, refrain from taking anything valuable during hiking trips between villages.
Personally, I felt that I had my guard up more than usual. My days were planned to ensure that I would never find myself out with my accommodation once the sun had gone down. I'd quite often come across drunk locals who had KO'd on the side of the road, thankful that I hadn't met them the night before. To add, I'd also been told stories of backpackers who had recently been robbed by a gang of thieves as they hiked to well-known tourist hotspots.
San Marcos is safe, but definitely keep your wits about you!
For Your Information
Cash Machines: Make sure you have plenty of money to hand. There isn't an ATM in every village. When I visited in 2019, I had to take a boat ride across to San Pedro in order to withdraw money. On the bright side, Hostel Del Lago allows guests to request cashback whilst they use a card to pay for food or accommodation.
Rainy Season: The rainy season tends to be from May through October. Though this time has the most abundance of wildlife and greenery, it can be the worst for powercuts.
SIM Card: Tigo is the best network provider for coverage around the lake.
If convenience is your ultimate goal, check out Airalo for either a local, regional or global eSIM. Airalo is the world's first eSIM supplier. You can purchase the most suitable prepaid data plan without visiting any shop or swapping physical sim cards. This is the technology we digital nomads have been waiting for!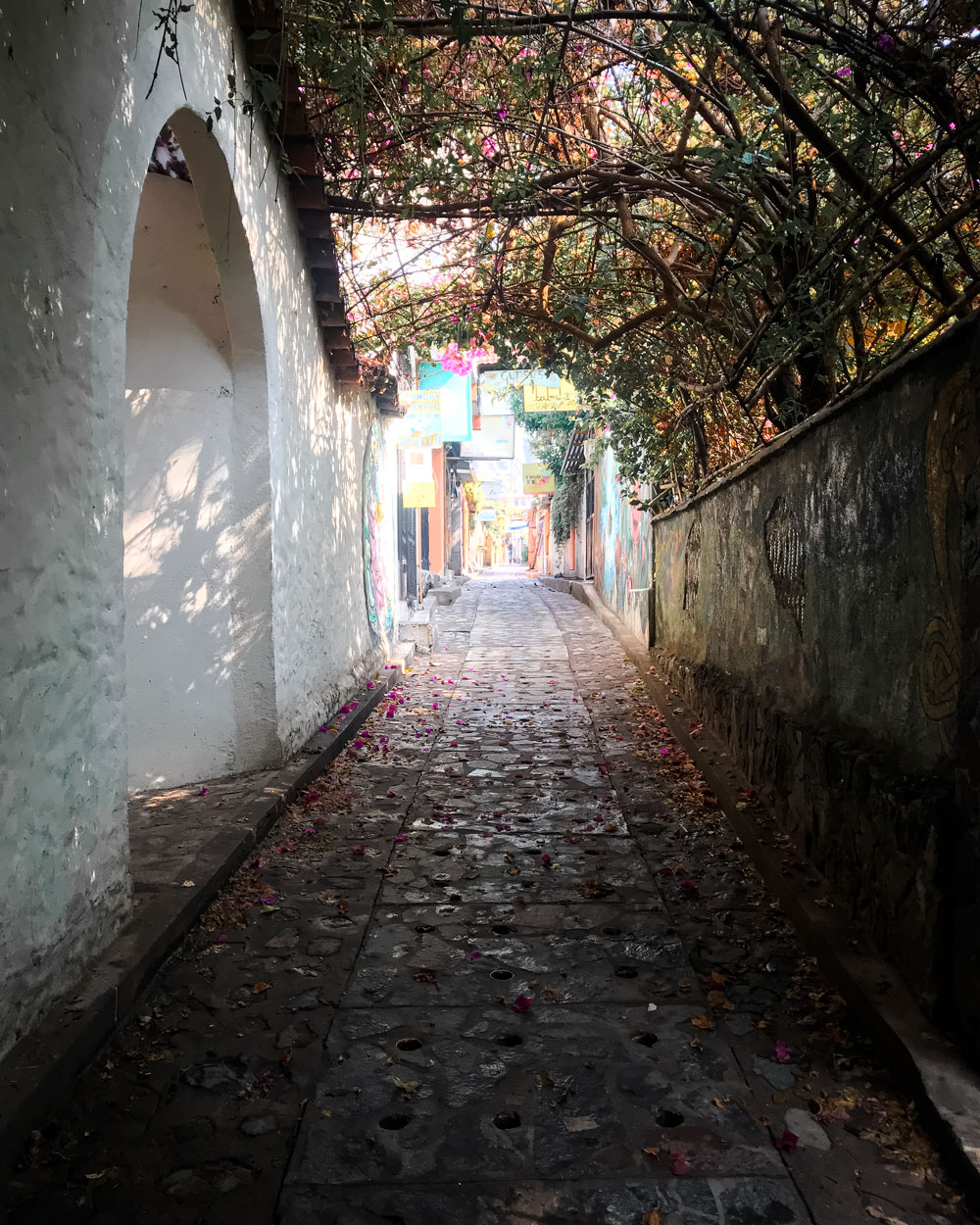 Conclusion
As I said, Lake Atitlan for digital nomads is certainly one to consider. But, as much as I loved my time in San Marcos, I could not honestly advise the village as a location for those who are new to the digital nomad lifestyle. The unreliable internet connection and lack of conveniences do bring its challenges on a day-to-day basis. That being said, Lake Atitlan is a magical place to those who are looking for some calm, laidback and possibly enlightening downtime in a place with unforgettable nature.
Are you looking for somewhere else similar to San Marcos? Here are a few other destination guides that may inspire your next move:
Let's go!
@katie.maree
---
Did You Know…
If you purchase through a KatieGoes link, we receive a small amount but you still pay the same. This contribution helps keep this blog moving – win, win! Nevertheless, I only recommend personal favourites…
---
Save this on Pinterest
Do you not have time to read this guide? Click on the Save button to pin this article for later.