Are you looking for an idyllic island to host the next chapter of your life as a digital nomad?… Perhaps a peaceful, beachside town with a laidback lifestyle?…
Meet Caye Caulker. A five-mile-long island off the coast of Belize in the Caribbean Sea.
With only a few thousand residents, Caye Caulker welcomes many visitors to explore their paradise. Imagine a very small island where no cars exist, shoes are not required and the local attitude is always to take things slowly. Sounds perfect, right?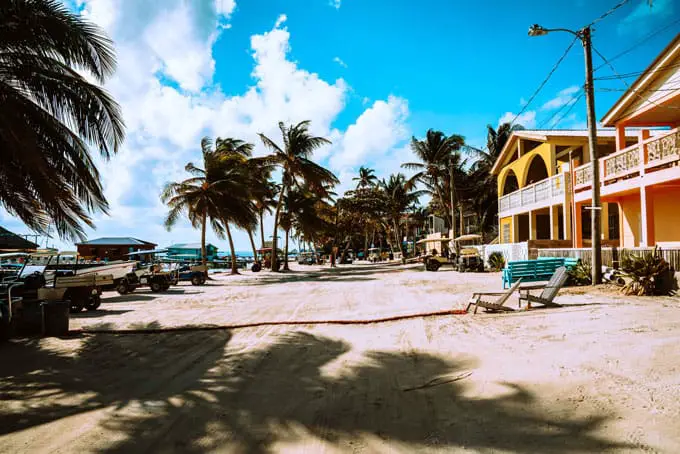 Is Caye Caulker a Good Location for Digital Nomads?
Caye Caulker would be a delight for any holidaymaker. Though, is the island's infrastructure convenient enough to support a digital nomad and their full-time job?
Like every other location, Caye Caulker is not 100% foolproof for digital nomads. Below, is a guide of the pros and cons to living and working remotely in Belize's beloved Caye Caulker. These personal observations from my experience on the island aim to support your decision-making on whether or not the island is right for you.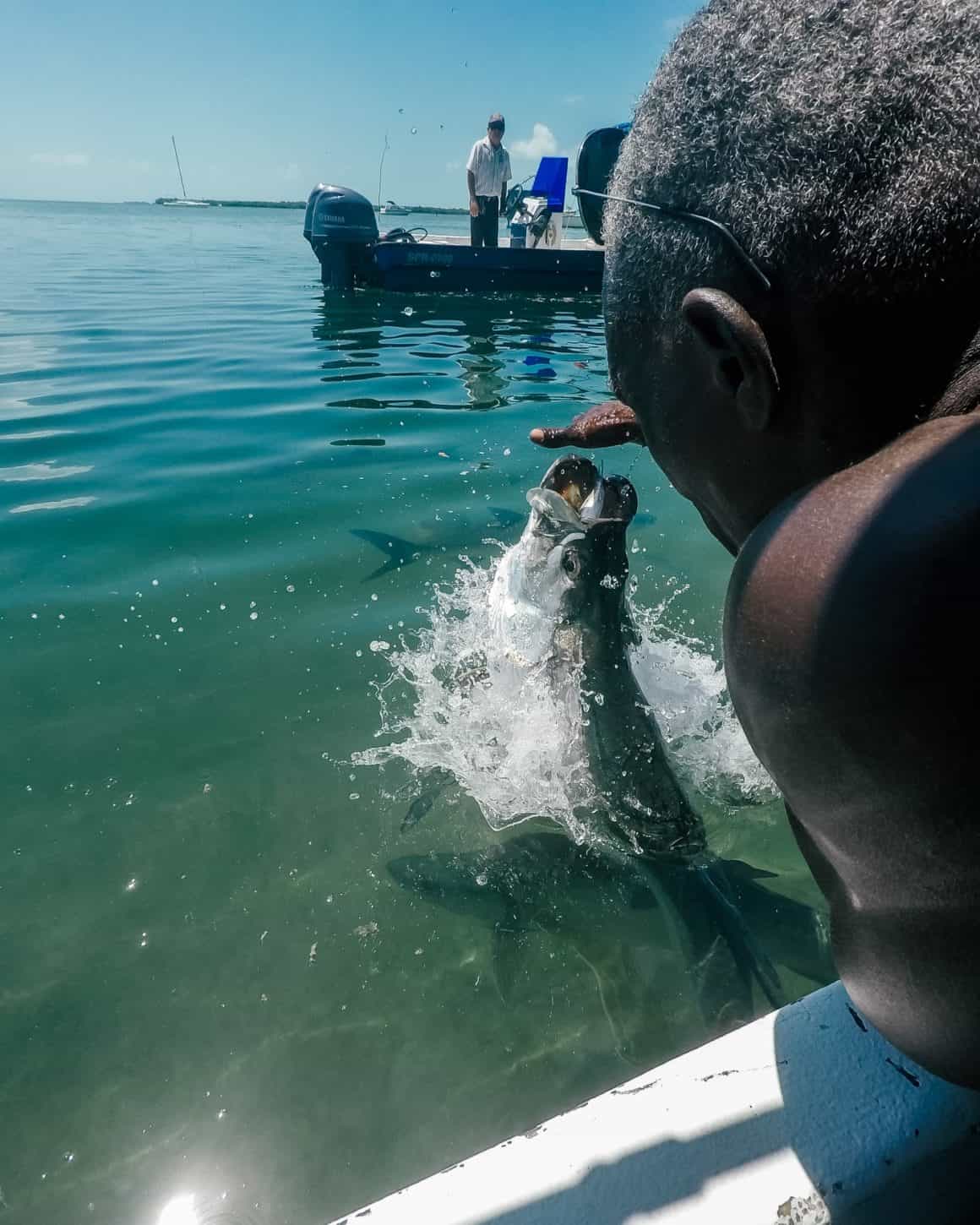 The
Pros

to Caye Caulker for Digital Nomads
PRO #1: The Climate
Caye Caulker is typically very hot all year round. Their rainy season is mostly from June to October, with October being the wettest.
In my opinion, Caye Caulker has great weather for those who crave the heat. Since the town is situated on a very small island, it means you'll never be too far away from that refreshing sea breeze – perfect!
PRO #2: Community
From my experience, the island community of Caye Caulker is full of very charismatic and friendly characters. Due to the small size of the population and geographical area of the island, you are bound to make some friends during your time in Care Caulker. In my opinion, the locals are neither clicky nor too shy to speak to visitors.
On the other hand, the island does not have much of a digital nomad community. Though there are the few, they haven't made Caye Caulker a hotspot yet. Perhaps this is a good thing if you'd rather befriend the locals.
PRO #3: Language
Many travellers enter Belize excited to refresh their Spanish. The fact is, English is the official language spoken on Caye Caulker since tourism is their main industry. If English is the only language you speak, then you won't have any issues in Belize.
PRO #4: Timezone
Another very digital nomad specific benefit to Caye Caulker is the timezone. Belize is on Central Time. This is a huge positive for those who particularly have clients in California.
PRO #5: Currency
The Belize Dollar is the official currency of the island. US Dollars are also widely accepted in Caye Caulker. It's common to pay for your groceries in US Dollars to receive Belize Dollars in return. This is great considering that there are very few ATMs on the island. So, you can carry as much cash as you'd like without the worry of having exchanged too much or too little.
PRO #6: Wildlife
Considering the Belize Barrier Reef is the second largest in the world, it's no surprise that Caye Caulker offers some of the best diving and snorkelling. During my trip, I swam in some of the clearest waters I have ever seen alongside an abundance of stingrays, sharks, barracuda and much more. If I timed my visit better, I would have loved to have seen whale sharks and swam with the manatees. Next time!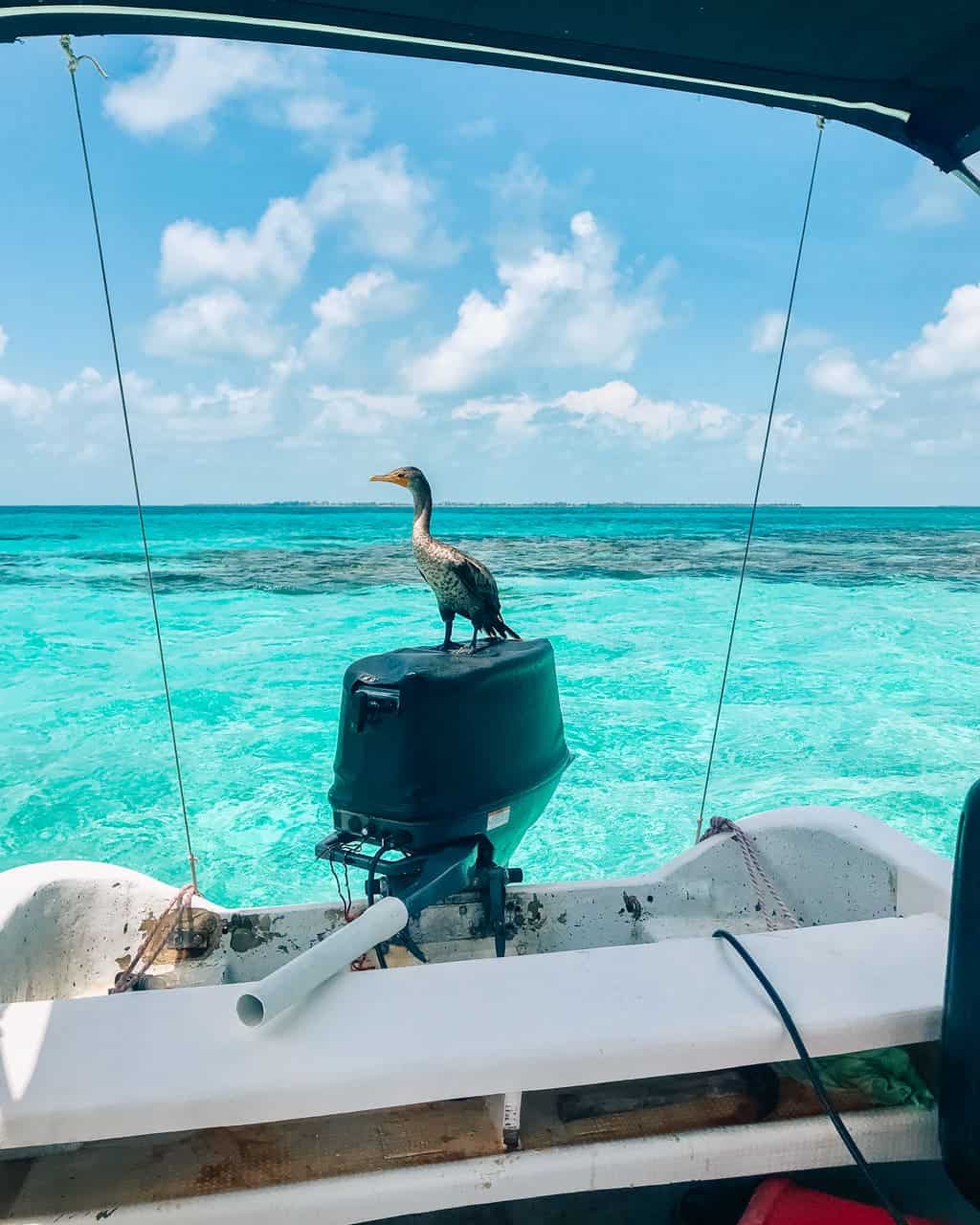 You don't need to hire a snorkel, or a scuba suit, to witness the diverse wildlife in Caye Caulker. I'd see starfish, dolphins and huge stingrays all during my morning stroll. In the evening, we'd often enjoy a beer admiring the bio-luminescent; an experience you must have on your bucket list!
PRO #7: Activities on Land
A positive of staying on such a tiny island is that most activities that you'll get involved with will be accessible by foot. If walking in the heat isn't your style, then there are many bikes available. Though you really won't be cycling very far!
Firstly, there is a Seahorse Reserve on the west side of the island. If you're patient, you'll find a few seahorses clinging onto the netting as they sway with the waves.
There is minimal nightlife on the island, but day drinking happens at the Lazy Lizard. This bar is located at the end of the island where it splits into two. It's basically the main tourist hub on the island; there's volleyball, food, games, dancing and it's a great spot for swimming!
Once you've hung out at Lazy Lizard all day, you can enjoy an incredible sunset at The Split!
SIMILAR: How YOU Can Work in The Maldives as a Digital Nomad
The
Cons

to Caye Caulker for Digital Nomads
CON #1: Cost of Living
One of the main disadvantages of staying on Caye Caulker is the cost of living. If you've just spent some time in Central America, then you'll be almost accustomed to the higher price tags. In addition to this, costs are higher again since the island is so remote. Everything is fairly pricey; alcohol accommodation, excursions… Just take a look at the price of AirBnB listings!
CON #2: The Location
As much as Caye Caulker is a beautifully faraway paradise; it's also not so convenient to travel to. It's up to you, whether you see this as a pro or a con?
To travel to Caye Caulker, you can either fly from Belize airport or take a water taxi. The water taxi station is easily accessible from the main airport on the mainland. It probably goes without saying, but, the water taxi is considerably cheaper and takes more time.
As I had travelled up from Guatemala, our coach terminated at the water taxi station. Therefore, the option of taking a water taxi was far more convenient. Plus, driving between the islands across the turquoise waters was an experience in itself.
CON #3: Are You Expecting A Beach?
This is a word of warning. Do not travel to Caye Caulker expecting to spend day-after-day on the beach. The only place on the island where you can walk straight from sand to sea is, in fact, within the resort vibes of KoKo King Beach. Most of the little shoreline Caye Caulker has is either full of anchored boats and small wooden piers or is simply too rocky to sunbathe. The absence of beaches shouldn't put you off, as there are many spots on the island to relax and appreciate the tropical vibes.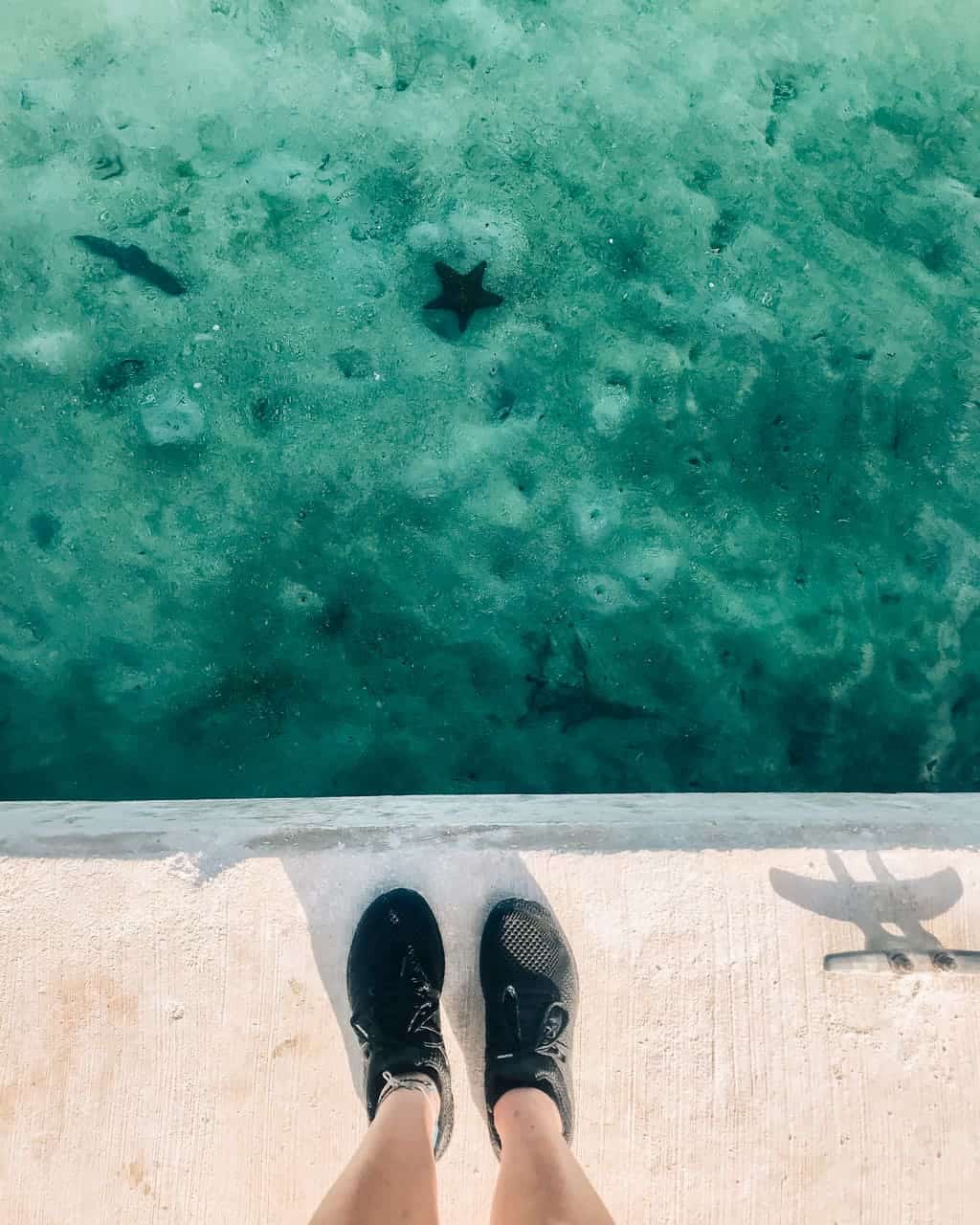 CON #4: Internet Connection
Many bars and coffee shops have wifi in Caye Caulker, though this isn't to say it'll be a reliable connection to work from. With this in mind, I urge any digital nomad to contact their accommodation host before booking. Let them know that you intend to work from their space, then ask them what their internet speeds are on the property. I usually send hosts a link to the Ookla Speed Test in case they are not familiar with the tool.
Namaste Cafe is a name to remember if you're ever caught without a connection. Even better, you can take a rooftop yoga session here before you start your shift online.
To conclude, a good internet connection does exist in Caye Caulker. The availability is there, but the quality of bandwidth is still yet to catch up. Just don't solely rely on your accommodation.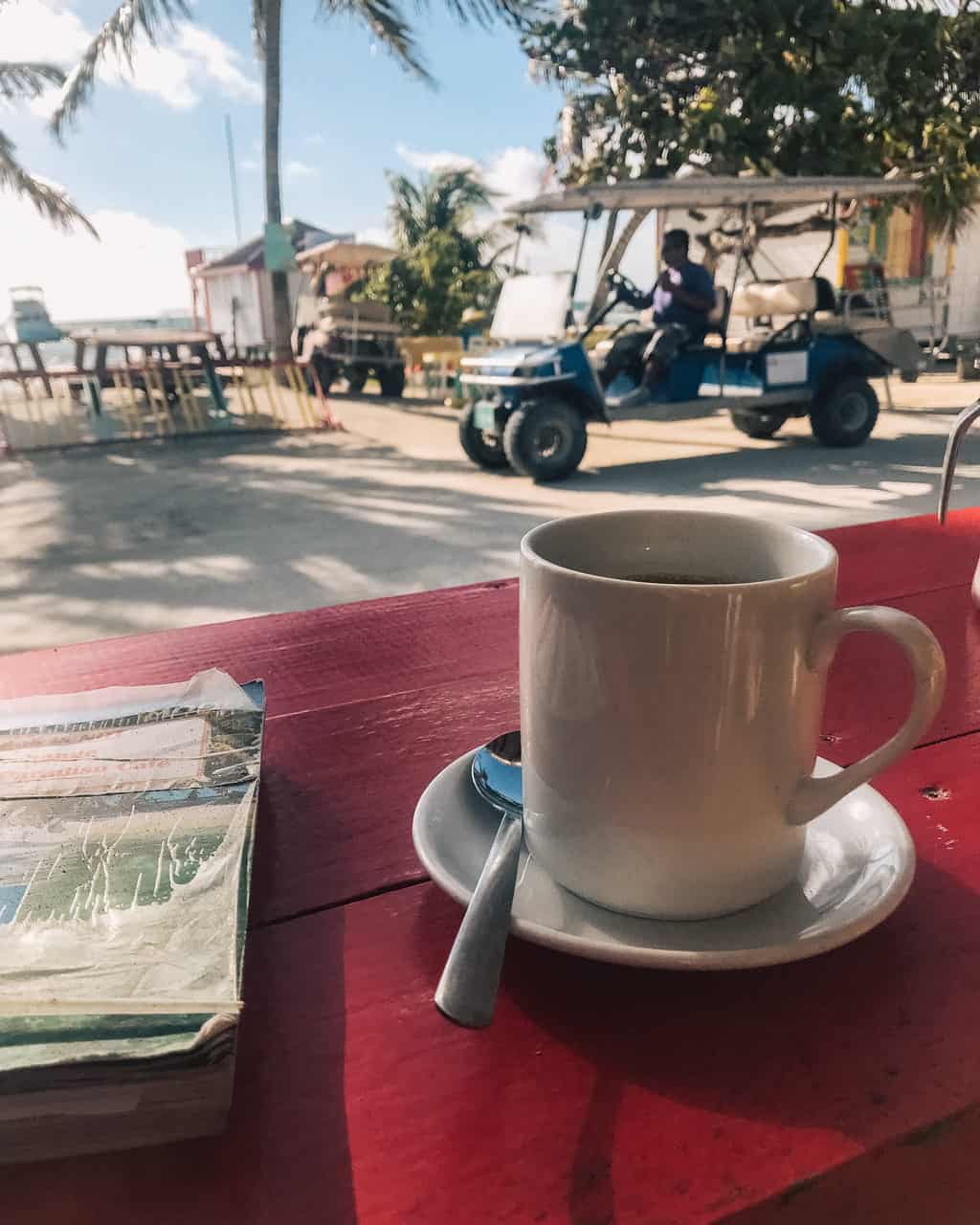 If convenience is your ultimate goal, check out Airalo for either a local, regional or global eSIM. Airalo is the world's first eSIM supplier. You can purchase the most suitable prepaid data plan without visiting any shop or swapping physical sim cards. This is the technology we digital nomads have been waiting for!
The Verdict
If you're looking to have amazing cerviche, incredible diving trips and some community vibing between work hours, then Caye Caulker is a definite possibility… That's if you are able to compromise on the not-so-reliable internet connections?
In my opinion, Caye Caulker is not an ideal location for the digital nomads who work full-time, though the island is totally doable if you are working on a more relaxed schedule. So, the verdict is… Working remotely in Belize is possible to do from the charming island of Caye Caulker.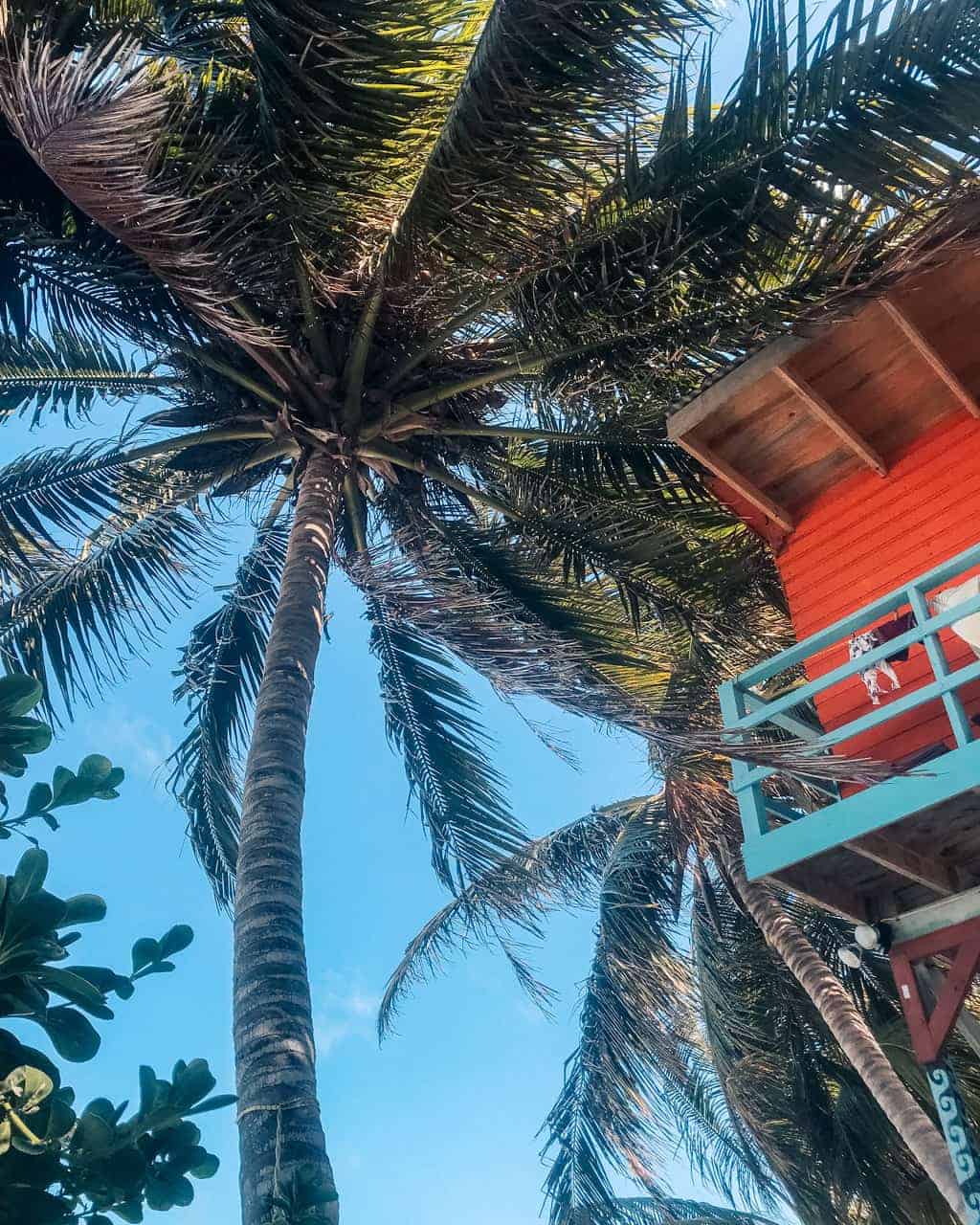 Perhaps this wasn't the answer you were looking for. Don't worry, there are many other beautiful destinations that are perfect for digital nomads. Check out these guides to find the right location for you:
Let's go!
@katie.maree
---
Did You Know…
If you purchase through a KatieGoes link, we receive a small amount but you still pay the same. This contribution helps keep this blog moving – win, win! Nevertheless, I only recommend personal favourites…
---
Save this on Pinterest
Do you not have time to read this guide? Click on the Save button to pin this article for later.