Are you an aspiring digital nomad? Before you commit to your future's career path you may be wondering if there's a particular degree that would be best-suited to the nomadic lifestyle? Well, first of all, kudos to you! I had never even heard of a digital nomad during my years of education, let alone, factored the option of lifestyle into my choice of university degree. There's a lot they don't teach you in school, huh?!
What are the best university degrees for aspiring digital nomads?
I can only hope that your intention of becoming a digital nomad is based on good reason. Working remotely as a nomad can often be portrayed as an 'easier' option… Easier than committing more than seven hours of your day, Monday to Friday, to a full-time lifelong career. The reality is, you are more likely to end up working a greater number of hours than if you'd stayed at a 9-5 job. Though, as a positive consequence, you are able to work under the freedom of your own terms.
Are you dedicated enough to set your own working timetable? Are you strong-willed enough to say 'no' to any adventure that may become between you and any hard-hitting deadlines?
Take this advice from an experienced digital nomad… The above answer is only going to be a sustainable 'HECK YEAH' if you love what you do for work.
What do
you

enjoy doing?

I thank my past self a million times over for choosing a career path because the subject was both, one that I enjoyed and one that I was good at. If I hadn't, I know that I would be in the midst of a mid-life crisis right about now. Don't be the fool who chases high cheques or social status. Or, in my case, don't even think about choosing a degree in primary education purely for the annual 6-week summer holidays!

For many, the digital nomad lifestyle is based upon the search for many kinds of freedoms. It would be an awful shame to find yourself stuck in a job without the same passion and drive that you have for living life. It kind of defeats the purpose. Seek the same enjoyment and satisfaction from your career, as you do, your lifestyle; the two work very much hand-in-hand (especially as a digital nomad).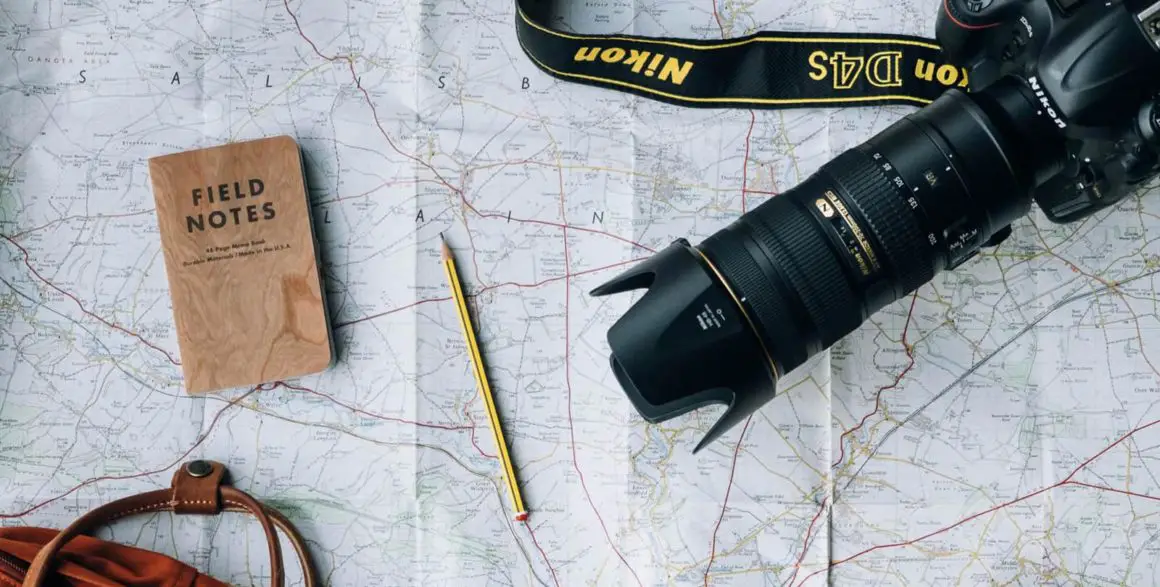 What are
you

great at?

Unfortunately, many skills required to become a digital nomad are simply not taught by any university degree. These attributes are only later learnt through first-hand experiences such as internships and the early years of working in an office environment. Don't get me wrong, many people find success by doing neither but if you would like a fighting chance of being a valid member of the competitive freelancing circle, then you should possibly consider gaining some 'real-world' experiences before flying solo.
Read Also: Become a Digital Nomad (The Best Travel Companies to Get You Going!)
Improve with Industry Experience
Here's a suggestion… Invest a year (or two), before your nomadic career, into perfecting your communication skills within a large company. Concentrate on gaining an insight into project management skills, peering over the shoulder of the experts and making lifelong contacts in the industry. All three of these are invaluable to anyone's career. By going to university, it'll be easier to find such opportunities.
Document your Skillset
As you work towards the lifestyle of a digital nomad, don't forget to showcase your best work within a banging portfolio. This is particularly the case for creative fields of work. Future employers will heavily rely on your examples of previous projects to gain an insight into your style and abilities. Don't under-estimate the power of a well-collated and diverse portfolio, it may be the key to securing your first, second, third and fourth remote client.
In order to give yourself a fighting chance at succeeding in all of the above, select your university degree based upon the subjects in which your grades have previously been immense.
Were you typically top of the class during English assignments? Or were your true abilities really apparent during art lessons?
Follow those grades, because they might just lead you to the best degree if you are an aspiring digital nomad.
The Best Degrees and Careers to Become a Digital Nomad
To live a fully nomadic lifestyle, you will need a skillset that you can sell or deliver online. You need to figure out what value you can add to other peoples' lives. Thankfully, there are many fields of expertise that suit this nature of work. These career paths include programming, writing, marketing, designing, teaching and photography (to name only a few). However, for lack of a better phrase, where there's a will; there's a way. There are many digital nomads out there doing all sorts of interesting jobs on the road that you'd least expect.
If you are still stuck on ideas, then I'd suggest that you take a look at the current job listings. These can be found on websites such as Remote.Co, We Work Remotely and Jobspresso. Alternatively, you can check out other popular methods of making money online.
Alternatives to University or College
Whilst going to university was the right thing for me to do… It may not necessarily have to be part of your journey to digital nomadism. After all, it almost seems like an absurd concept to pay huge fees for teachers, facilities and textbooks when the same information is available online, and sometimes even for free!
Does your ideal job require a four-year university degree?
Why not have a browse through Skillshare and YouTube before you make the decision? It may be that you'll be able to find all of the educational information on a certain topic without having to submit yourself to the notoriously colossal debt.
The Takeaways…
Choose to study what

you're

best at. Then, become the best in your field!
Be prepared for a lifetime of tough working hours and competitive job applications.
Digital nomads have to enjoy an element of dedication and determination to work within their own schedule.
Think about gaining first-hand industry experience before beginning your remote career.
Find

your

digital passion. Then, monetise your worth!
Read Also: How to Travel the World as a Digital Nomad
If you have any further questions about the best degrees for aspiring digital nomads, then please do not hesitate to comment below. There are plenty of experienced nomads, including myself, who will be more than happy to advise you on the journey we once took ourselves.
Let's Go,
@katie.maree