The Culloden Viaduct is not to be confused with its all-famous Glenfinnan counterpart. Glenfinnan is still used by the picturesque steam train which has the notorious Harry Potter heritage – which I'm sure you already know about. What's great about the Culloden Viaduct is its proximity to the city of Inverness. The viaduct is within a driving (or cycling) distance of around six miles.
Are you staying in Inverness this year? Even better, are you travelling by train? You may cross the Culloden Viaduct without even realising. The Culloden Viaduct is in regular use as part of the Main Highland Railway. Therefore, you'd go over the bridge if you were coming from Glasgow, Edinburgh or London.
If you're here for the facts: This Scottish landmark was built in 1898. It's made of sandstone, and is 549 metres in length, spanning across the valley. That's all I have for you I'm afraid.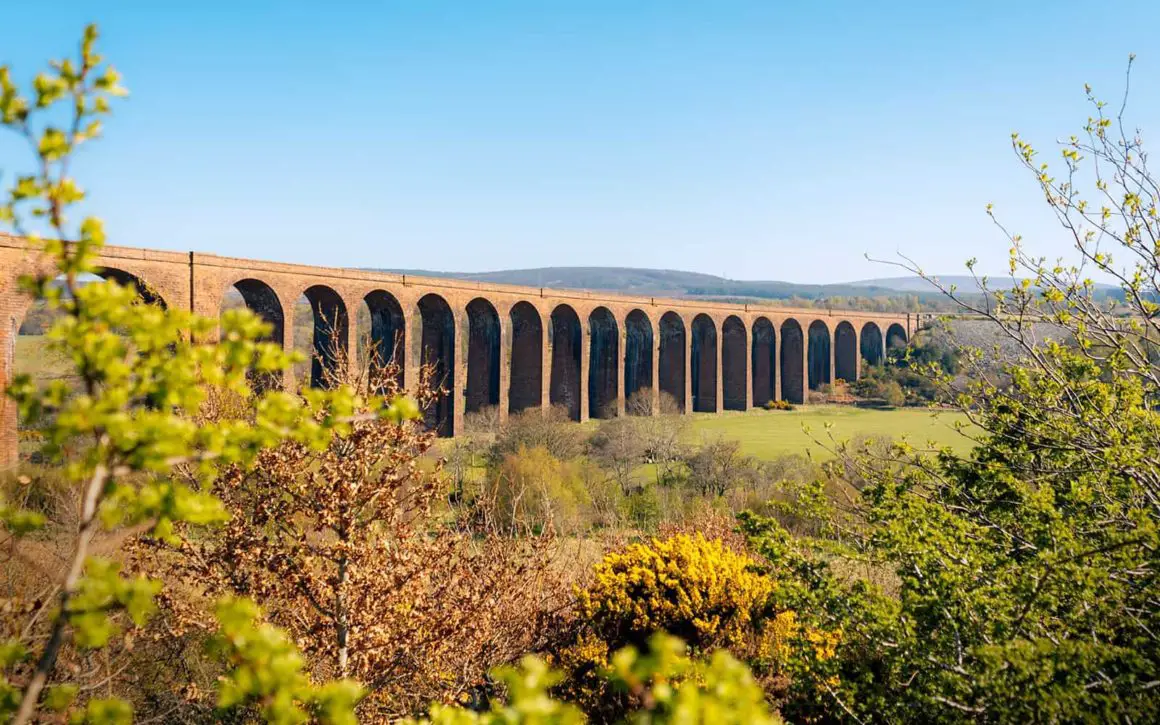 ALSO: The BEST Things To Do In Inverness
Where to See the Culloden Viaduct
From Directly Underneath
If you'd like to view the viaduct from the roadside, then follow Culloden Road until you find yourself admiring the underside of an arch. This will have you within touching distance of the sandstone. It's no surprise that many car enthusiasts opt to have a photo of their beauties taken just here. This spot is very photogenic!
The 'Straight-On' View
If you'd like to see the arches in their full glory, then look for the field gate before turning off into a private road. The exact location of this viewpoint is here. Please be careful not to intrude on the privacy of these houses. Just imagine waking up to that view every morning!
Did you know 

Scotland has a pyramid

?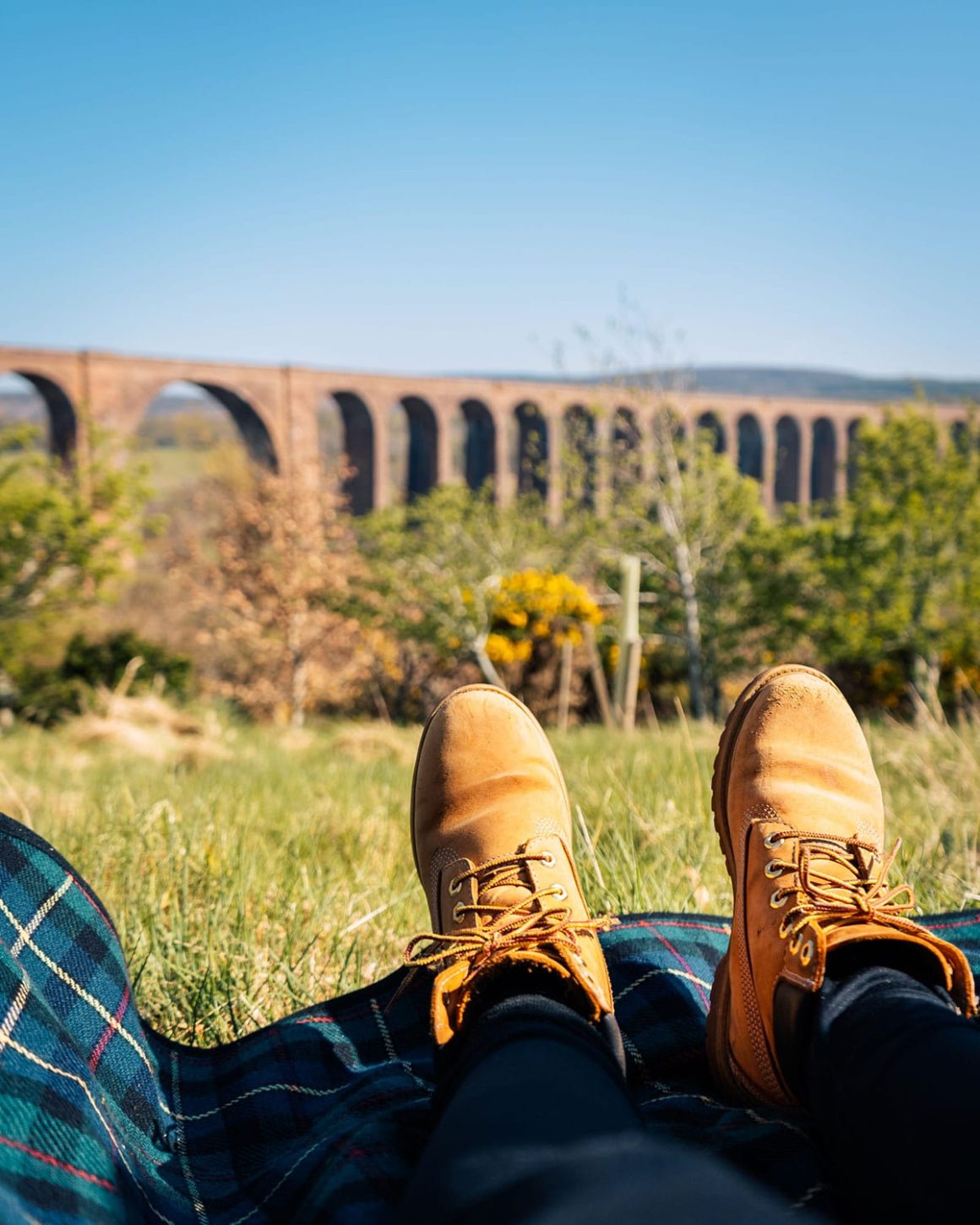 My Secret Picnic Spot
That's right, I saved what I perceived to be the best until last. To find this viewpoint, it's almost mandatory to bring a full picnic and ground covering.
As you drive along a gradual downhill on the single-track road towards the viaduct, you'll notice a wide, metal gate on the corner. The gate may be locked, but there is a fence sty that you can use to hop over. From there, follow the River Nairn, taking any path that continues in the same direction but slightly higher up the incline. It'll only take about five minutes of walking before you find a clearing in the greenery between the viaduct and yourself.
Please note, the density of the foliage may differ from season to season.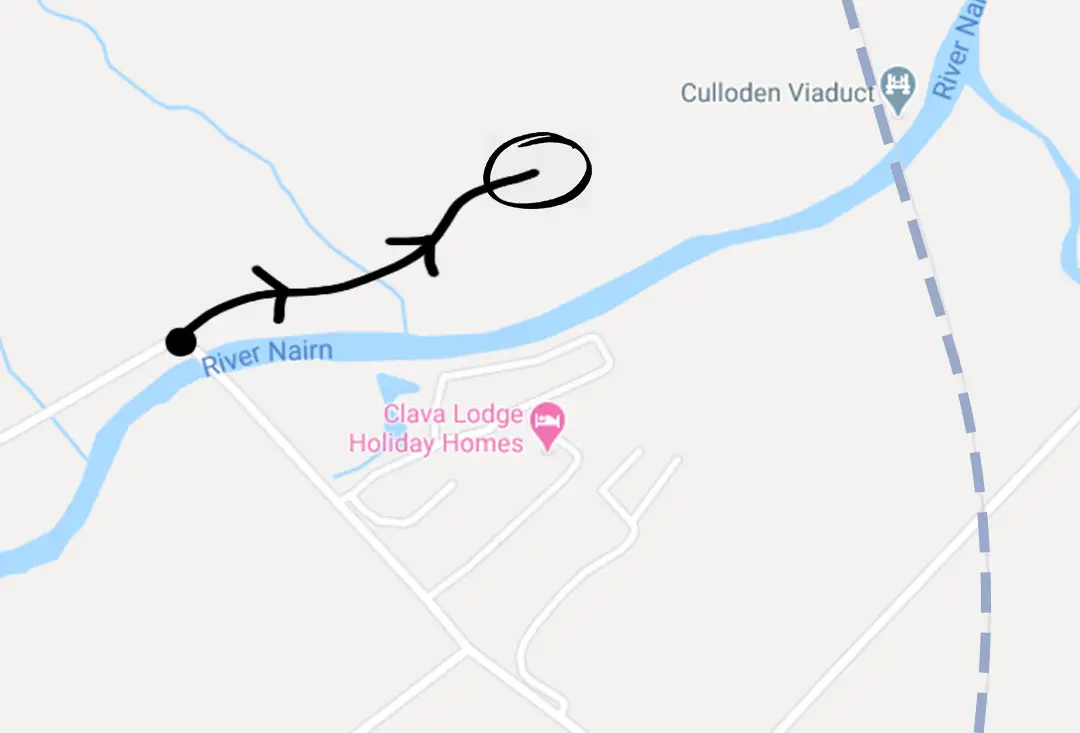 Believe me, any of the three locations above will give you a great photo opportunity. You could even try the viewpoints during winter for a more magical atmosphere.
If you have any questions, please do not hesitate to include them in a comment below. I'll be there.
On that note, do you have a couple of days to spend in Inverness? I'd also recommend going from Inverness to Loch Ness. This route makes for a perfect half-day cycle through the countryside.
Would you prefer to watch the Hogwarts Express crossing 

Glenfinnan Viaduct

?
Let's go!
@katie.maree