Admittedly and prior to visiting, I'd only learnt of Knoydart because I noticed passengers embarking on the ferry at Mallaig harbour. As the boat disappeared around the coastline, I was curious… Where and what is this so-called Knoydart Peninsula?
Knoydart is a remote peninsula on the west coast of the Scottish Highlands. The area is north of Mallaig, south of Applecross and across the water from the Isle of Skye. It is dramatic, untamed and isolated with bold peaks, thick bogs and a beautiful view over Inverie Bay. This place is not an island yet it showcases many similar characteristics, like a tight-knit community who unite in their association with the surrounding rugged land and sea.
Keep reading for information regarding the village and its surrounding area. This will help you plan a trip to what is often described as Britain's last true wilderness!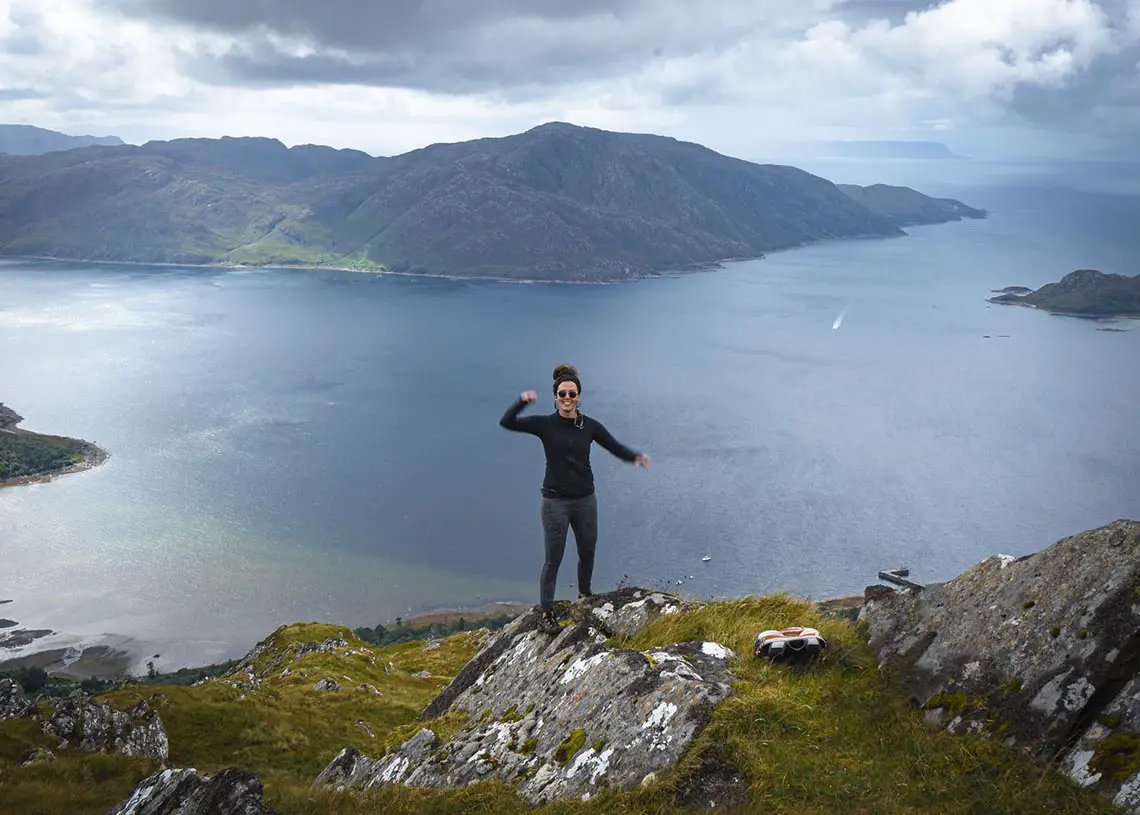 Run out of time? Pin this blog for later.
How To Get To Knoydart Peninsula
Knoydart is undoubtedly a true hidden gem and secret spot in Scotland as there is no easy way of travelling to the peninsula. In fact, the journey there may only be for the adventurous!… Knoydart Peninsula is secluded from the country's road network and is best accessed by boat. That is unless you are prepared to embark upon a hefty hiking adventure across Scotland's wild side!
⛴️ Ferry – The Western Isles Ferries sail several times a day, every day, from Mallaig. They have two boats; the Western Isles and Larven. The ticket office and their boats can be found behind The Fishmarket seafood restaurant where the most recent Mallaig to Knoydart ferries are also displayed on timetables. A return journey on the ferry will cost £22 and last approximately 25-40 minutes, depending on the boat. You should know the time at which you'd prefer to return as open return tickets are not sold. If in doubt, you can always book a later time and board an earlier ferry (if there is availability). It would be wise to book ahead if you are planning to catch the last ferry of the day, as that particular crossing can often reach full capacity.
TIP: Keep your eyes peeled for seals, porpoises, dolphins or whales!
🥾 Walk – There are many routes into Knoydart on foot with each of them being pretty serious hikes! The most popular journeys start from Kinlochhourn, Glenfinnan or Glen Dessary. Kinlochhourn to Knoydart can take two days, whilst the Glenfinnan route normally takes three!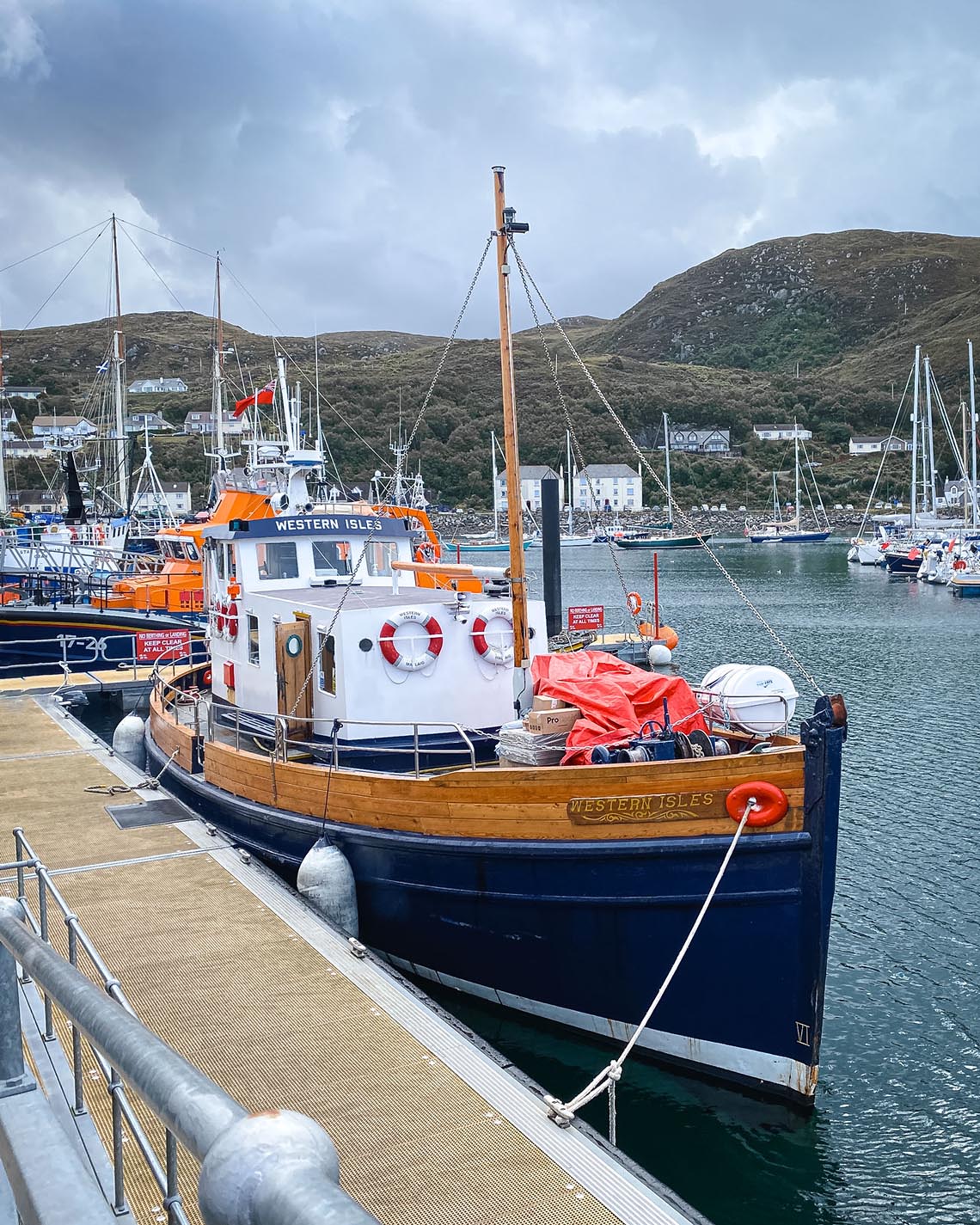 Knoydart Accommodation
Take your pick from a wide range of accommodations to suit your comforts. In fact, there is probably more choice in Knoydart than you might expect for one of Scotland's most remote areas!
Private
Sleep in the Cosy Bunk Room at the Ivy Cottage for the convenience of a reliable internet connection, cooked breakfast and a great base for hiking or cycling.
Shared
The Knoydart Foundation Bunkhouse is a community-owned enterprise. It offers self-catering with hot showers and a drying room for outdoor enthusiasts.
Camping
Pitch your tent on the grassy flats at Knoydart Foundation Campsite which is at Long Beach. They have a compost toilet, barbecue facilities and picnic benches too.
NEARBY: Glenfinnan Viaduct Train Viewpoints (Explained!)
Things To Do in Knoydart
This peninsula may be isolated but there's a mountain of activities to try, places to explore and happenings to experience within the village itself too.
Wander through the Inverie Village
Inverie is the main settlement on the peninsula; it's home to over half of Knoydart's full-time residents. That being said, it will not take visitors too long to explore the stretch of buildings or even begin to recognise the locals' names and faces. You will find Knoydart Pottery & Tearoom, The Knoydart Shop, the primary school, the post office and The Old Forge Pub in Inverie. It's a hub of activity!
Stock Up at the Community Shop
Pop inside Knoydart's community-owned store to pick up your locally-sourced wild venison and Scottish craft beers! The shelves are surprising well-stocked for a remote village. For example, they have a range of tinned goods, snacks, dairy products, ice cream (and a card machine!). If you're not hungry, there is also a gift shop in the same building too. Inside you'll find handcrafted products, ethically-sourced gifts, maps, postcards, leaflets and more!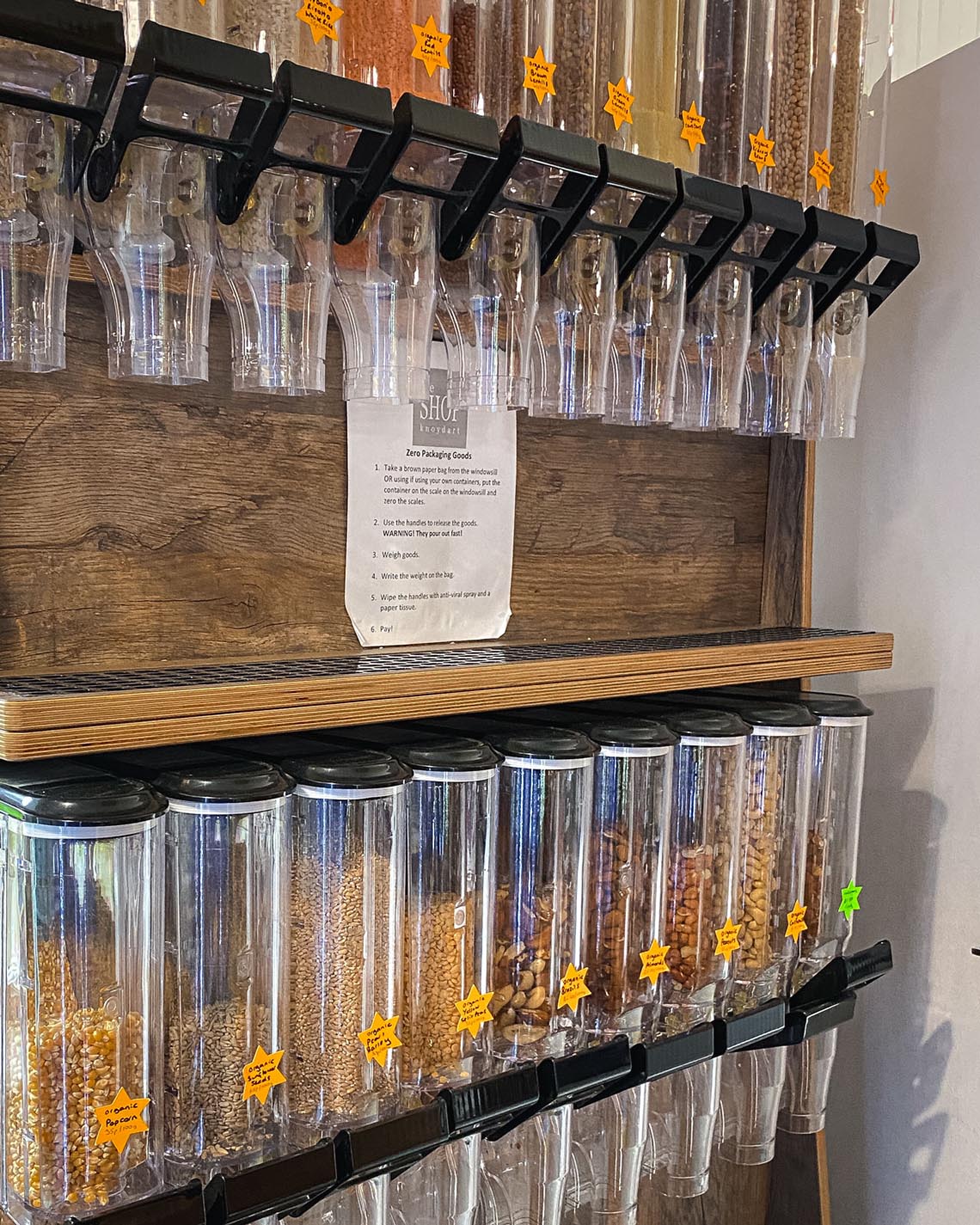 Drink at the Most Remote Pub
The main event of your visit could likely be a pint in the Knoydart Pub, The Old Forge! This isn't just one of the few community-owned pubs in Scotland, but the most remote pub in mainland Britain too!
Time your visit well to witness the regular impromptu music sessions and ceilidhs which are likely to occur every second Sunday. Plus, like many other local businesses in the area, The Old Forge does not discriminate against furry friends. This place is dog-friendly.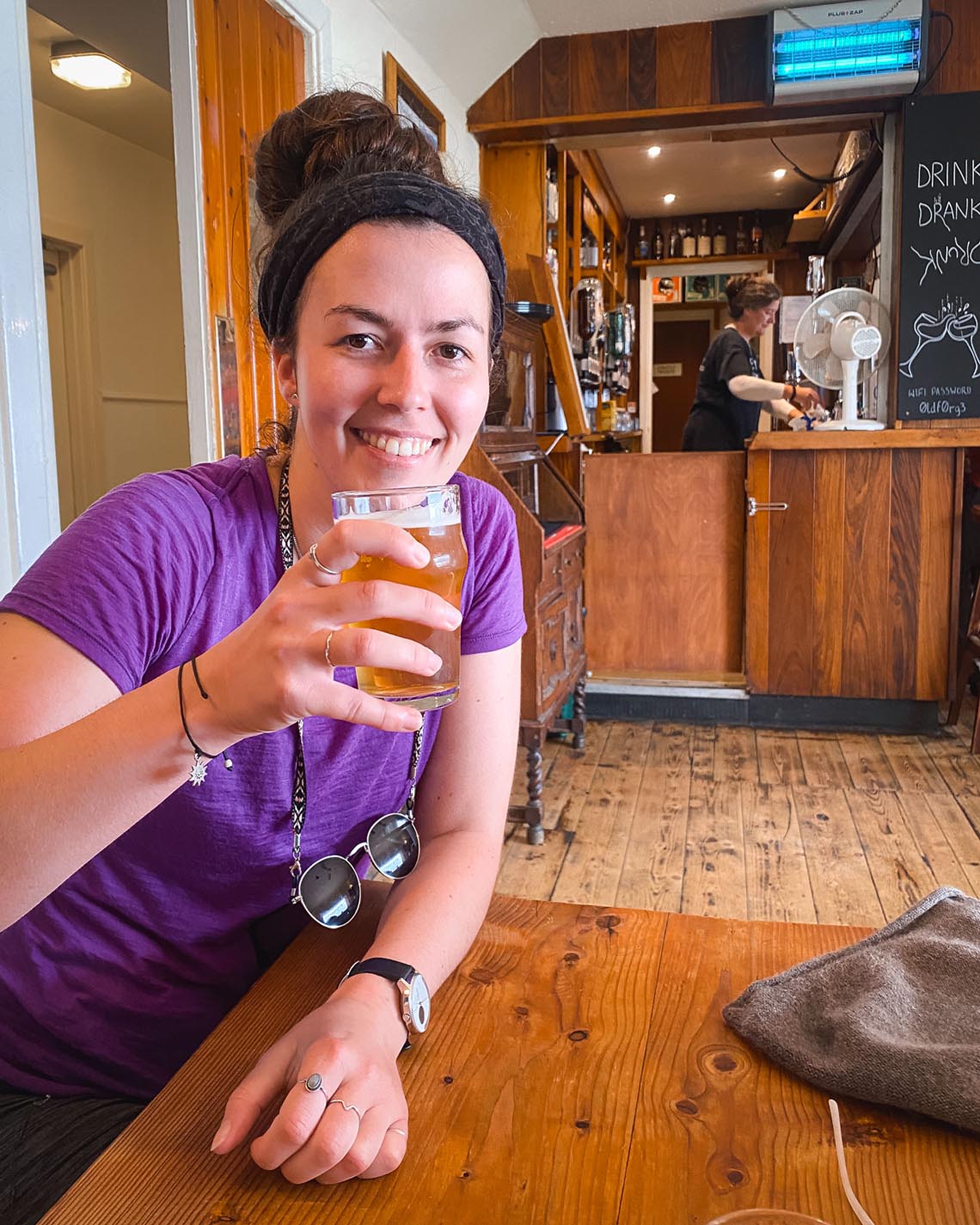 Rent a Bike
Knoydart's marked mountain bike trails are almost as popular with visitors as the walks. For their convenience, mountain bikes are available for hire to tackle the single-track routes.
Take a Guided Walk
As you walk along the "high street" of Inverie, you'll pass the meeting point of the regular guided walk. This is a popular activity for visitors as the ranger will stop frequently en route to discuss Knoydart's flora, fauna and history in a digestible manner. Depending on the season, there could be a chance of spotting eagles, deer, otters, badgers, slow worms, lizards, highland cows, pine martens and more! The guided walk is a great introduction to the peninsula, particularly for first-time visitors.
Knoydart Walks
There is a great selection of small peaks to summit, thus including Sgurr Coire Choinnichean, Beinn na Caillich and Beinn Bhuidhe which are suitable for day trip visitors. The signposted 'Knoydart in a Knutshell' walking route is a popular introduction as the route is only 3 miles, taking approximately 1 – 1.5 hours.
Extend your stay on Knoydart to bag a handful of pretty major Munros! There are three on the peninsula (Ladhar Bheinn, Luinne Bheinn and Meall Buidhe), all of which reward walkers with spectacular views across Knoydart towards the Skye Cuillins and the Small Isles.
Knoydart Packing List
Don't be caught out in the Scottish wilderness without these three essential items!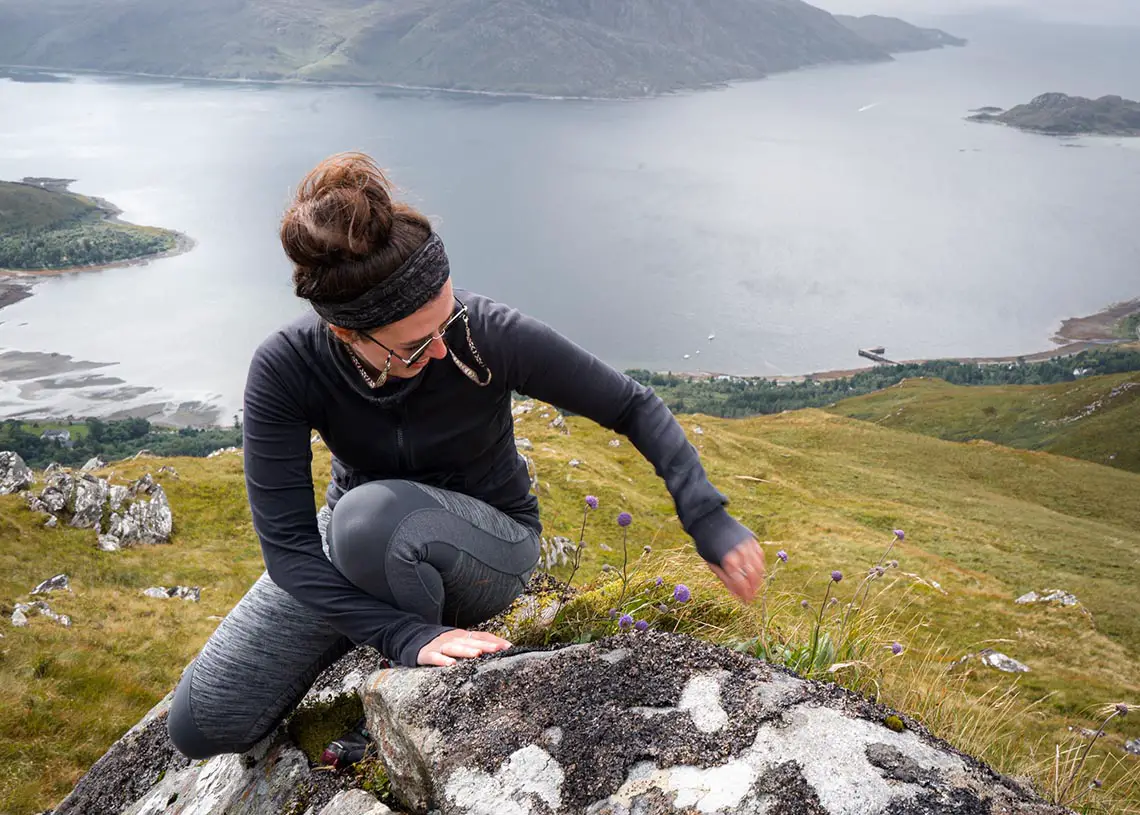 For more remote adventures, check out…
Let's go!
@katie.maree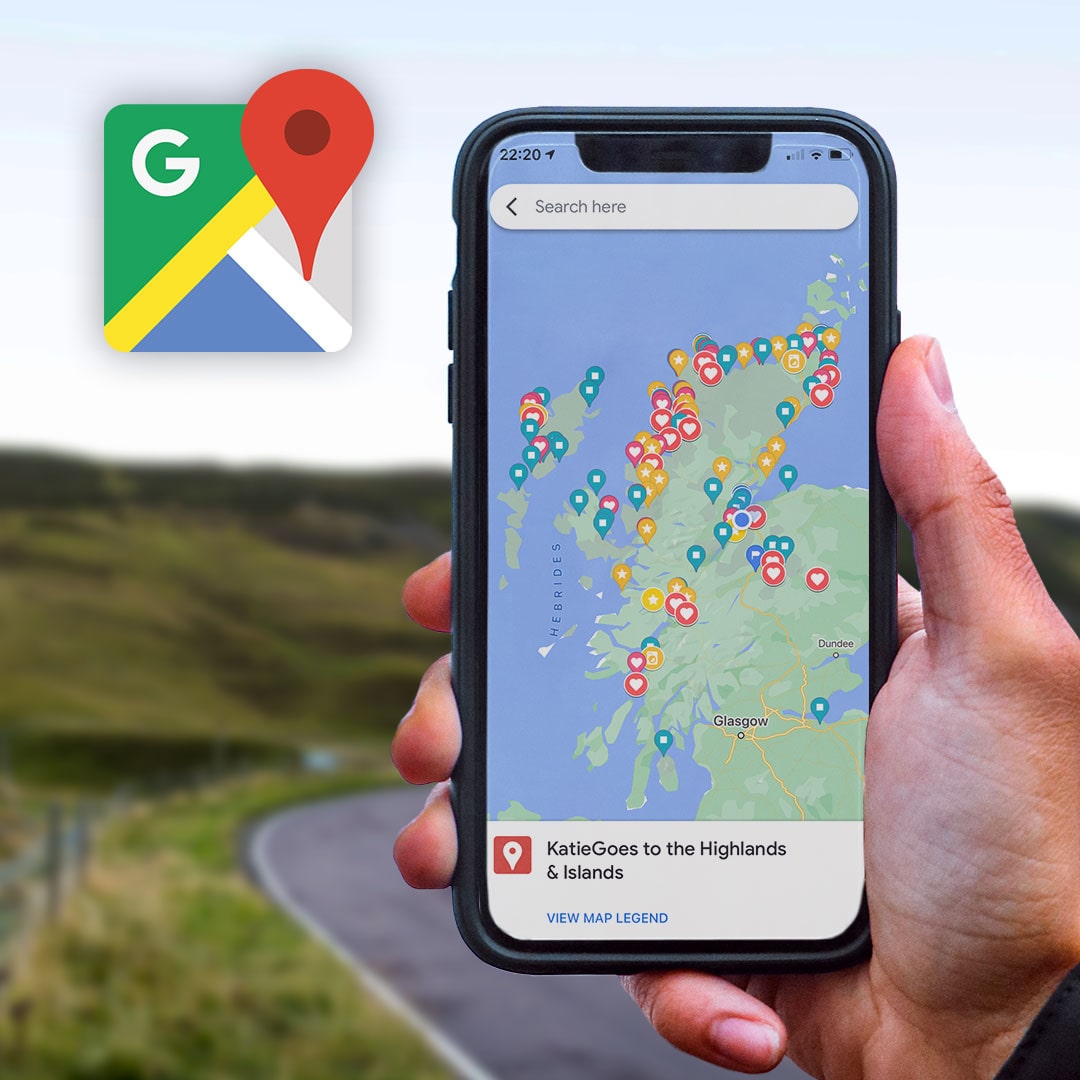 Scottish Highlands Google Map Legend
This Google Map Legend showcases 140+ need-to-know coordinates within our bonnie Scottish Highlands & Islands:
Awesome Wild Camping Park-Ups
Best Walks, Viewpoints, Beaches
Bucket List Locations
Accessible Showers & Fresh Water Taps
Relevant Links to Online Travel Guides
Save For Later!
Have you run out of time? Click on the Save button to pin this article.