Is Gdansk for digital nomads? My visit to Gdansk stemmed from the many whispers from both the Polish residents and returning foreign travellers, boldly stating that Gdansk is "the most beautiful city in Poland". It will only take a short visit for you to agree – I promise! So, why not base yourself and work remotely in a city with charm, colour and a lively atmosphere of international tourists? Are you ready?
Don't have time to read this now? Pin this blog for later.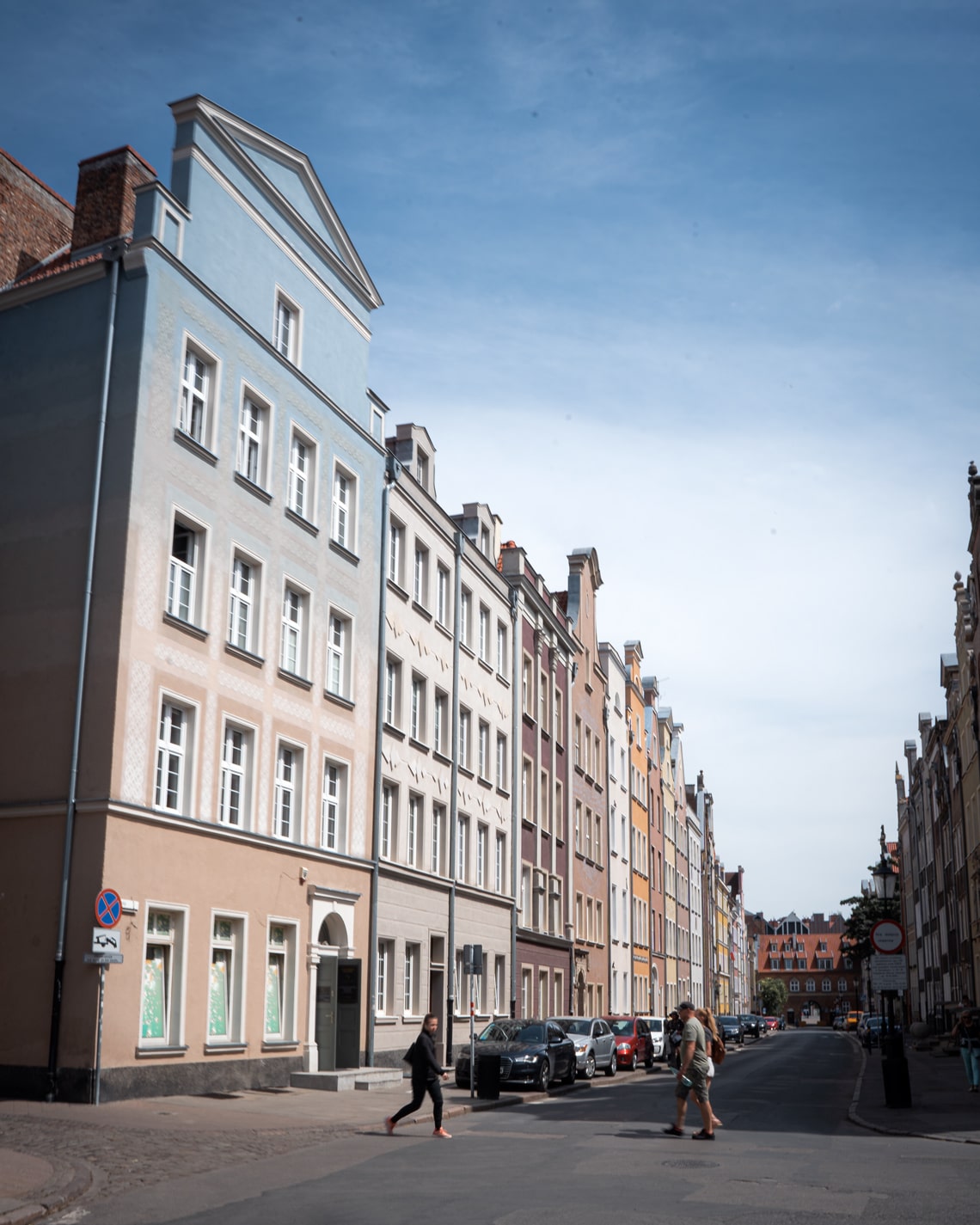 GDANSK QUICK REFERENCE
Planning in a hurry? Here are recommendations for Gdansk at a glance…
Where to stay in Gdansk: Olympic (Old Town) is a hostel for budget travellers with some space available to work from; Euro Apartments and YOURAPART are mid-range options for those that prefer their own apartment; Gotyk House is an architectural and historical beauty, but with a higher price point.
Need insurance suitable for nomads? SafetyWing is travel insurance for nomads, by nomads. If you are unsure how long you'll be travelling for, or you haven't committed to any destination just yet, SafetyWing is convenient, flexible and simple.
What are the best day tours and experiences? Take a self-guided city walking tour to find your bearings, eat your way through a local food tour or segway between popular tourist attractions.
Best SIM card: Check out Airalo for either a local, regional or global eSIM. Airalo is the world's first eSIM supplier, so you can purchase the most suitable prepaid data plan before you've even arrived.
---
How is Gdansk for Digital Nomads?
Gdansk is a dynamically developing multicultural European city with charm and positive energy. All that being said, Gdansk isn't free without its turbulent past. Amongst the colour of the traditional buildings and street stalls of Amber; there are many sites and museums to learn about this complicated history. Moreover, there isn't much of a nomadic community in Gdansk but you are bound to find yourself next to others working remotely inside one of Gdansk's many quaint coffee shops.
Language
The official language of Gdansk is Polish, yet the majority of the younger generation will speak English at a conversational level. For everyday tasks, like visiting the supermarket or ordering food, you will not have any issues relating to language (providing that you can speak English too!).
Visas
Like most other European countries, Poland is included within the Schengen Area. Therefore, if you are from any country outside of the European Union and Schengen Area, then you can travel around Poland (and the other Schengen States) with just a Schengen Tourist Visa. A tourist visa is usually valid for a combined maximum total of 90 days within a 180-day period.
If you are from any other Schengen country, then you can enter and leave Poland freely without any additional fuss.
Money
The currency in Poland is the Zloty (zł) which is otherwise abbreviated as PLN. Credit cards and contactless payments are widely accepted, particularly around tourist hotspots. If you experience any issues with contactless, try inserting your card into the machine and entering your PIN code instead. Keep a reserve of small change for tips and the public toilets.
Transport
Much of Gdansk is compact and easily walkable but if you're not in the mood for a stroll, or the harsh cold simply does not permit one, then the transport systems are just as efficient and can be very punctual.
Public – The tickets for both the bus and tram networks work the same. They can be purchased from kiosks, ticket machines or the driver. Remember to validate your ticket once you hop on board the vehicle. Tickets can be paid per ride or per the time the journey will take; the latter would enable you to make connections without paying for an additional fare.
Taxis – The ride-hailing apps Uber, Bolt and Free Now operate in Gdansk. Free Now tends to be the cheaper option, but Google Maps will display a price comparison once you've entered your destination and choice of transportation. The other advantage of using Free Now is that women can specifically order a female-only driver. Although the option increases the wait time, this can be particularly comforting when travelling alone during the evenings.
Bike – Gdansk is a very convenient city for cycling. In fact, the city has the most cycling lanes in the whole of Poland. You can view and download an official cycle map here. Therefore, bikes are an excellent mode of transport for tourists, especially along the long stretches by the seaside, to Wisłoujście Fortress or Westerplatte. If you are not confident with the navigation, take a private bike tour instead.
Scooter – You will not walk far without spotting a Dott, Bolt, Tier, Lime or Quick Ride eScooter on the streets. Tap the cycle option on Google Maps to find the nearest to you.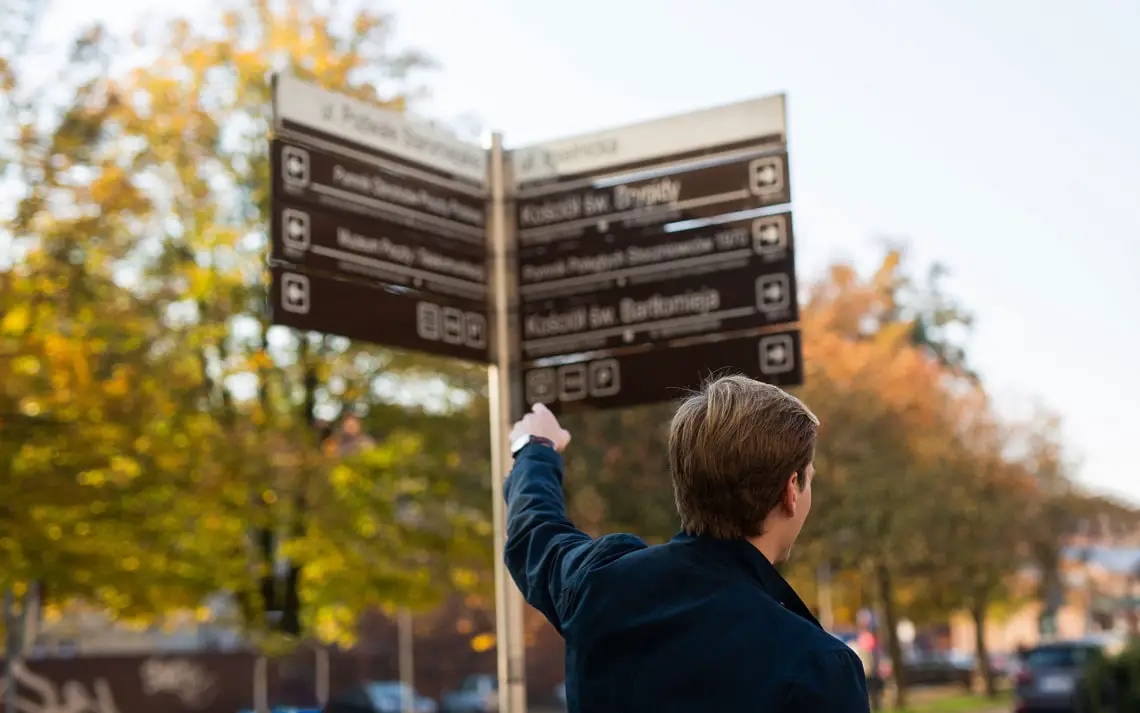 TIP: The tap water in Gdansk is safe to drink. Bring a refillable bottle to prevent the overuse of plastic.
Connectivity
Poland's internet connections are stable and speedy; they are more than perfectly adequate for working online. A public wifi hotspot is also available across the city centre.
Wifi Speeds – According to Ookla's SpeedTest, Poland has an average download speed of 90 Mbps.
Data Plans – There are four mobile data providers in Poland that sell prepaid sim cards to tourists; Orange T-Mobile, Plus and Play. And, all of them have retail shops in Gdansk to which foreigners can pick a sim card up with ease. To share an example of a good deal in Poland, Orange sells a package of 15 GB for around 6 USD. This also includes free usage of social media apps. However, a SIM card could even be bought for as less than 1 USD.
If convenience is your ultimate goal, check out Airalo for either a local, regional or global eSIM. Airalo is the world's first eSIM supplier. You can purchase the most suitable prepaid data plan without visiting any shop or swapping physical sim cards. This is the technology we digital nomads have been waiting for!
Cost of Living
The cost of living in Gdansk is quite low, especially if you compare the country to any within Western Europe. In fact, if you are visiting from countries such as the United States, United Kingdom, France, Italy, Norway or Finland, you could even consider Gdansk as a budget destination. The affordable costs in Poland are one of the advantages of this destination for digital nomads.
Safety
Poland is a safe destination for tourists. In general, Gdansk is safer than many Western European cities. Although like most other places, the typical threats that you should look out for are pickpocketing, petty theft and ATM scams.
You will notice a reasonable amount of police officers and security guards strolling the streets of Gdansk and manning the transport stations. If you have any problems, don't hesitate to notify them right away.
SEE: 

Tbilisi for Digital Nomads (Your Complete Travel Guide)
Know Before You Go
Don't be caught out by the things you should have known before you travel to Gdansk as digital nomads!…
Best Time to Visit Gdansk
In terms of weather, the best months to visit Gdansk would be from April to September with the warmest months being July and August. On the flip side, Poland can also be notoriously cold, so most visitors would skip the winter months unless their intention is to explore Poland's beautiful Christmas markets.
Travelling from the Airport
The distance between the International Airport and City Centre is approximately 9 to 10 miles. This journey can take between 25 to 45 minutes by motor vehicle, depending on the traffic at various times of the day.
Taxis – Thankfully, Gdansk Airport does not accommodate hassling taxi drivers. Instead, you can gather yourself in peace at the Arrivals Hall and book a taxi using a ride-hailing app. Free Now is typically the cheapest. For example, my ride into the centre at midnight cost approximately 8 USD.
Transfer – Forget the hassle of finding your transport at the airport by pre-booking a private transfer before you arrive with GetYourGuide. This is the safest option for female travellers or those arriving late at night as you can be confident your driver is a licensed professional that speaks English.
Bus – There is an hourly direct bus between the airport, the city centre and the Old Town. This bus service is number 210, and is titled 'Gdansk Glowny'. A single ticket costs 3.80 PLN (0.84 USD) which can be purchased from the driver or a ticket machine. If you buy from the latter, make sure to validate them on board the vehicle.
READ: 

A Digital Nomad Itinerary - The Adriatic Coast (7 Countries!)
Bonus: Gdansk Recommendations
The Zabka chain of convenience stores is a reliable pit stop all around the city if you are in need of a quick (and cheap) coffee or bite to eat. They are much like a Polish 7-Eleven. The Zabka along from the Long Market even has tables, electrical sockets and free wifi!
Working Remotely from Gdansk
Find your cosy place to work and gaze out the window at the array of inspiringly colourful architecture…
Suggested Coworking Spaces –
Suggested Coffee Shops –
Best Things To Do in Gdansk
Digital Nomad Places to Stay in Gdansk
Accommodation in Gdansk is affordable for digital nomads. Airbnb is the most convenient place-finding source, particularly if you are staying for less than a couple of months.
To find long-term accommodation in Gdansk, have a look at otodom.pl and olx.pl. If nothing else, these listings will provide you with an insight into what is available and how much it will cost.
Budget:
The Olympic Hostel was my personal favourite; it's simple, cheap and clean with a free breakfast. Plus, there's plenty of space in the kitchen to work.
High-End:
Gotyk House is an architectural beauty in the Old Town, dating back to 1453. Marvel at the interiors whilst being productive with all the modern amenities.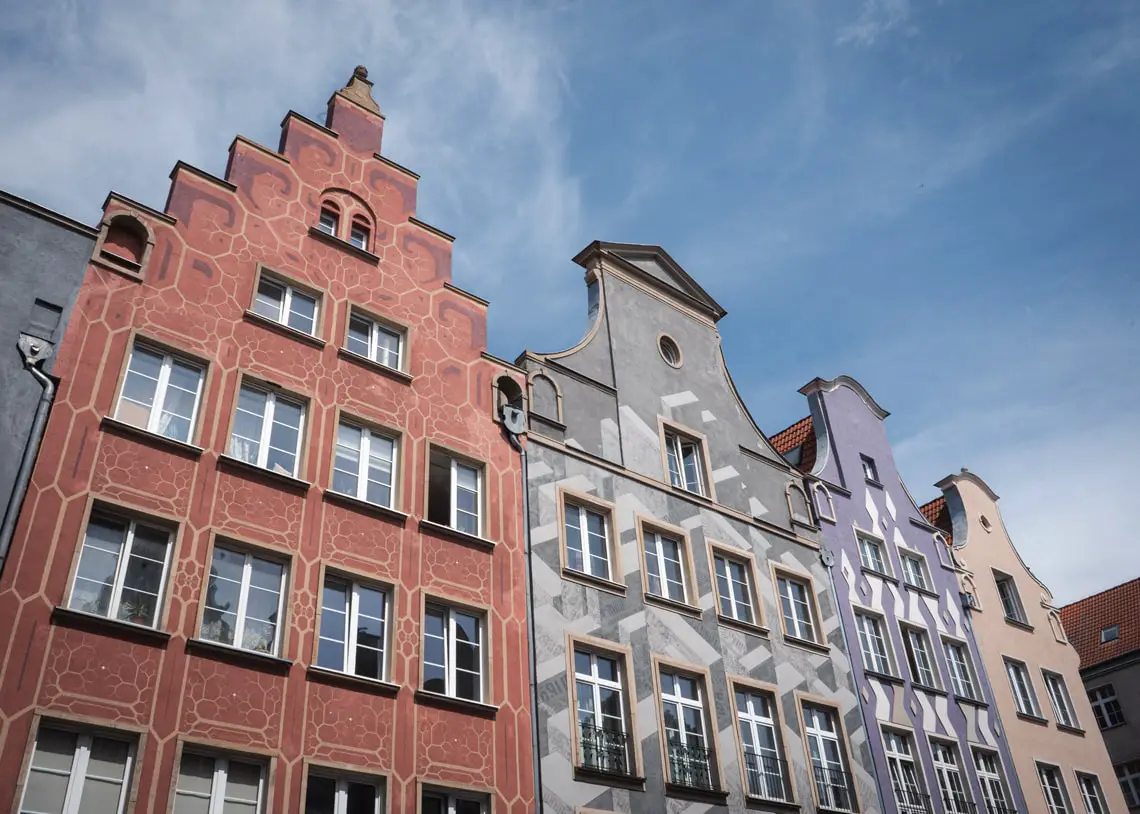 SIMILAR: 

The Coliving Spaces that Digital Nomads Should Know About
Where To Go After Gdansk?
Oslo – There are often incredibly cheap direct flights between Gdansk and Oslo. Heck – I once flew this journey for 4 GBP!
Wroclaw – Gdansk and Wroclaw are linked by a 6-7 hour bus or train ride.
Edinburgh – It can often be super cheap to fly directly between Gdansk and Edinburgh.
Looking to travel further away? Check out our digital nomad guides for Dubai, Belize, Sri Lanka, Guatemala, Morocco, Montenegro, Croatia and Albania.
Let's go!
@katie.maree
---
Did You Know…
If you purchase through a KatieGoes link, we receive a small amount but you still pay the same. This contribution helps keep this blog moving – win, win! Nevertheless, I only recommend personal favourites…
---
Save this on Pinterest
No time to read this travel guide of Gdansk for digital nomads?
Click on the Save button to pin this article for later.