Istanbul for digital nomads… Even just typing that my heart is filled with warmth and a giddy dash of excitement. Istanbul is incredible. The city is a hub full of coexisting contrasts between traditional and trendy across Europe and Asia. It's captivating. It's vibrant. It will have you considering when you can return before you've even left!
Don't have time to read this now? Pin this blog for later.
Your Travel Guide to the Old City in Istanbul for Digital Nomads
The Old City is the beating heart. It's home to many of Istanbul's important historical and religious sites. For many, this central location may be the perfect intersection for short or long-term stays. This comprehensive guide will help you to plan and navigate your way around these maze-like streets to ensure that you can make the most of your stay as a digital nomad.
Quick Information
Below are the important notes you will need to know before you arrive in the city of Istanbul.
Language
Turkish is the official language of the country with the prevalence of English being relatively quite low. Like most other countries, it's more probable that the younger generation will be able to speak English but overall, any language barrier isn't too much of a difficulty in Istanbul due to the city's international connections. Overall, the place is prepared with English translations in most instances or a population who are willing to listen with patience.
Money
The currency in Turkey is Turkish Lira (TL).
There is an abundance of ATM machines in Istanbul's Old City that accept international cards. The best branch is HSBC because these ATMs have language translations and no service fees or unfair currency conversions.
Payments can be made with cards across many cafes, restaurants and bars. Although cash is often the only accepted method of payment in hotels, hostels and at the markets.
Power Outlet
Turkey operates with the standard round-prong plug sockets that are widely used across Europe.
Drinking Water
It is not advisable to drink tap water in Istanbul. Brushing your teeth with water from the tap will be completely fine, but it's recommended that you refill your bottles with filtered water.
Laundry
There are many laundromats dotted around Istanbul's Old City, most of which will have your clothes cleaned and dried within 24 hours. To give you an example, Rainbow Laundry next to the Cheers Hostel were charging 20TL per kilo at the time of writing this (November 2021).
Understanding Istanbul's Geography
Istanbul is a city divided across two continents, separated by the Golden Horn and Bosphorus water strait. In general, you'll often hear visitors refer to either the European or Asian side. This guide has been written to highlight the need-to-knows regarding specifically the Old City on the European side of Istanbul. This part consists of the following districts: Eminönü, Sultanahmet and Kumpkapi.
Where to Stay in the Old City
Long and short-term accommodation options in Istanbul for digital nomads are plentiful. The Old City is marked as the centre of tourism in Istanbul, so many hotels, hostels and AirBnbs are located here. You should contact the host beforehand to request some internet speed test results if you are looking for somewhere that has a reliable connection.
On another note, the call to prayer happens 5 times per day, every day with one of those taking place at approximately 5 am. Therefore, I'd check the proximity of the accommodation to any mosques if you are a light sleeper.
To give you an honest account of my experience in the Old City; here are the two hostels that I personally, have spent a good amount of time enjoying.
Cheers Hostel
It cannot be emphasized enough how much of a warm welcome many hostels are ready to give travellers. Cheers Hostel was absolutely no different. The entire team will quickly become your circle of friends with help to hand if you so choose to need it.
Cheers Hostel is built around the dorm rooms inside the main building. In addition, they also have two external blocks of private bedrooms that have desks.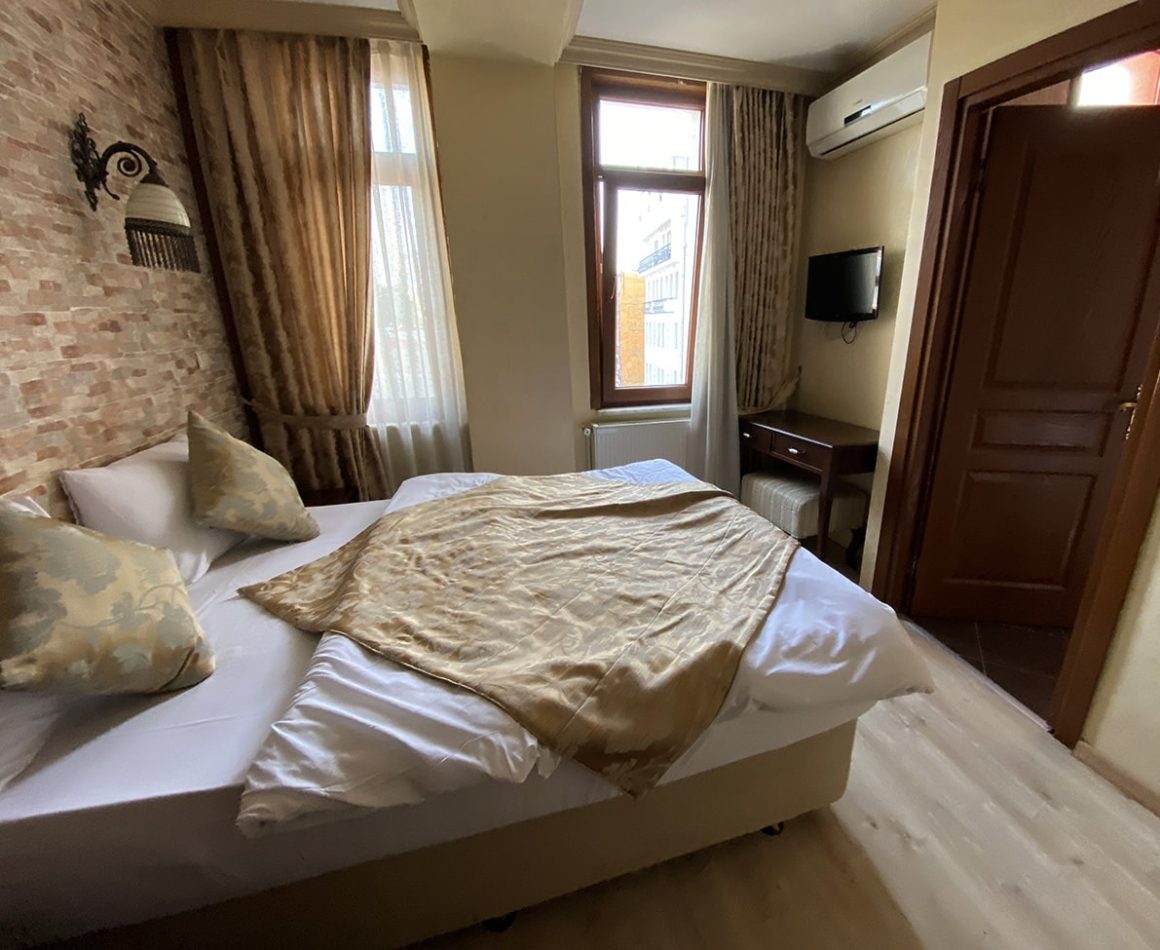 Second Home Suites
The team at Second Home Suites is another example of a refreshingly, open-hearted team that will greet you upon arrival with an honest smile. Like Cheers Hostel, Turkish Tea is enjoyed in an abundance around newfound friendships exchanging travel stories here. Second Home Suites offer dorms, private rooms and a rooftop terrace to work (or drink) from.
Where to Eat in Istanbul's Old City
Between fresh Pomegranate Juice and Pistachio Baklava, Spinach Borek and Testi Kebab, or my favourite, the Fried-Fish Sandwichs; you will never be short of choices on the menu in Istanbul!.. Or restaurants to jump into!
Having said that, you may be looking for a quick recommendation to get you started. This list includes some examples of great places to hang out, focus on work or find your bearings on a rooftop terrace.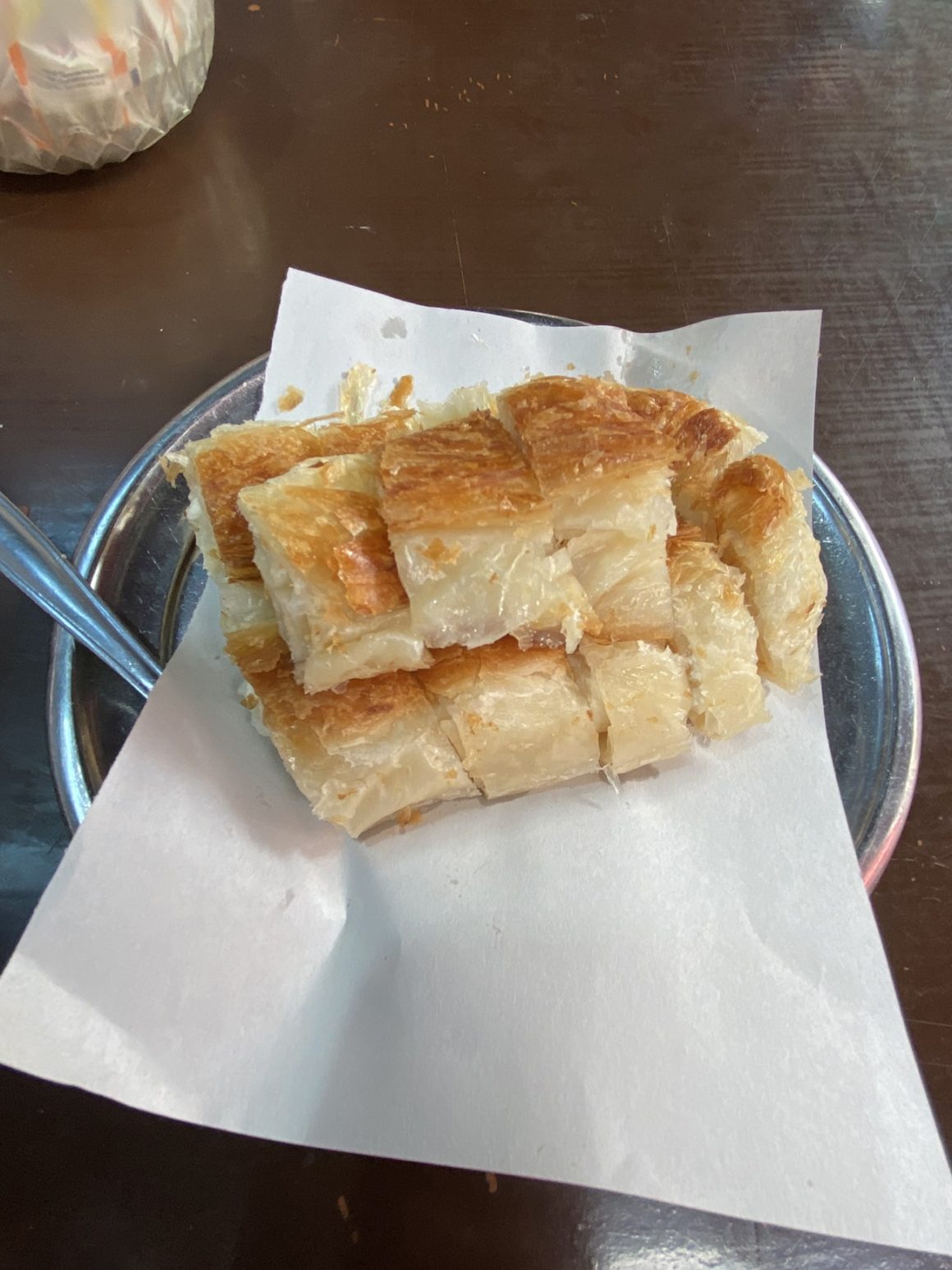 Visiting the Palatium Cafe is a great way to combine socialising, eating or drinking with experiencing the city's history. If you don't know the Palatium's story then the featured glass floor will come as a great surprise. Choose your hookah flavour, kick back into a bean bag and marvel at the stone walls of the Magnaura Palace below. This place really is a unique place to visit!
Looking for a go-to sunset spot? This rooftop restaurant and bar is accessed via the hotel below. Once you've exited the lift, you'll know exactly why you are there; the view is exquisite. The prices are slightly higher than those at ground level but Roof Mezze is a great way to find your bearings from above or absorb Istanbul's vibrancy over a drink with newfound friends.
Many hotels and hostels in Istanbul offer breakfasts to their guests. These typically include a spread of cheese, hard-boiled eggs, tomatoes, cucumbers and of course, Turkish Tea. If this isn't the case at your accommodation then fear not, there are plenty of places to find a meal in the mornings. On most blocks in Istanbul's Old City, you will find a traditional bakery and a corner shop fully stocked with a selection of fruits. My favourite would be freshly-squeezed pomegranate juice with either cheese or spinach borek.
Situated just below one of Cheers Hostels outbuildings, Kosk Kebap is a superb local to return to again and again. Yes, I'm talking from experience here as this place was a favourite of mine for many reasons. The menu is digestible (pun intended) with just the right amount of choice to not be overwhelmed. The owner has a very welcoming but calm aura. You can tell that he has put his heart and soul into every meal. Perfect as your local, with competitive prices and a choice of sitting inside, outside or to takeaway.
Often described as 'the best coffee in town', Maya's Corner Cafe is a great spot for admiring the differing cultures of Istanbul's people and visitors as they walk past. They stock everybody's Turkish favourites such as Baklava, Turkish Coffee and Pomegranate Juice whilst providing everyone with a picture-perfect backdrop for those Instagram snapshots.
Working Remotely from Istanbul's Old City
Istanbul is well-known for its affordable prices, tasty food and hospitable population… But is it a practical option for digital nomads?
In my opinion, absolutely! We're always bouncing between Europe and Asia, trying to achieve the most out of both continents depending on the seasons. Why not try a city that's the only one that is lucky enough to be on both?!
There may not be many notable coliving accommodations or cheap co-working spaces, but Istanbul's city scene has many workable spots to offer.
See Also: 27 Coliving Spaces that Digital Nomads Should Know About
The Digital Nomad Scene in Istanbul
Istanbul's Old City is a bustling tourist destination, and it can also be a great meeting point for digital nomads. There isn't one particular place in Istanbul's Old City where you are guaranteed to find digital nomads. However, there are many communities online where you are likely to find others who also currently exploring the city.
This is a global community of women on Facebook. The group consists of travelling ladies posting their whereabouts in order to find like-minded others, Many of these meet-ups take place in Istanbul specifically. If you are heading to the city, why don't you put your dates out there to see who will be in the area at the same time?
Couchsurfing; every traveller's loyal friend. Even if you hadn't planned to stay with a local, Couchsurfing also hosts gatherings for travellers to meet up. This isn't specific to digital nomads, but you may strike lucky because it seems to be popular in Istanbul.
Istanbul Digital Nomads
This Facebook group is tailored specifically to those living a location-independent lifestyle in Istanbul. It may even come in handy if you just have a few questions or would like some further recommendations.
Top Things To See
These recommendations are all but a few of the hundreds of sights to see in the Old City.
Neighbouring the Hagia Sophia is the Blue Mosque, both of which have been amazing foreigners for centuries.
In my experience, the Hagia Sophia is best visited during the later hours of the evening. Once the crowds have diminished, the serenity of this space makes for the perfect ambience to wind down at the end of the day.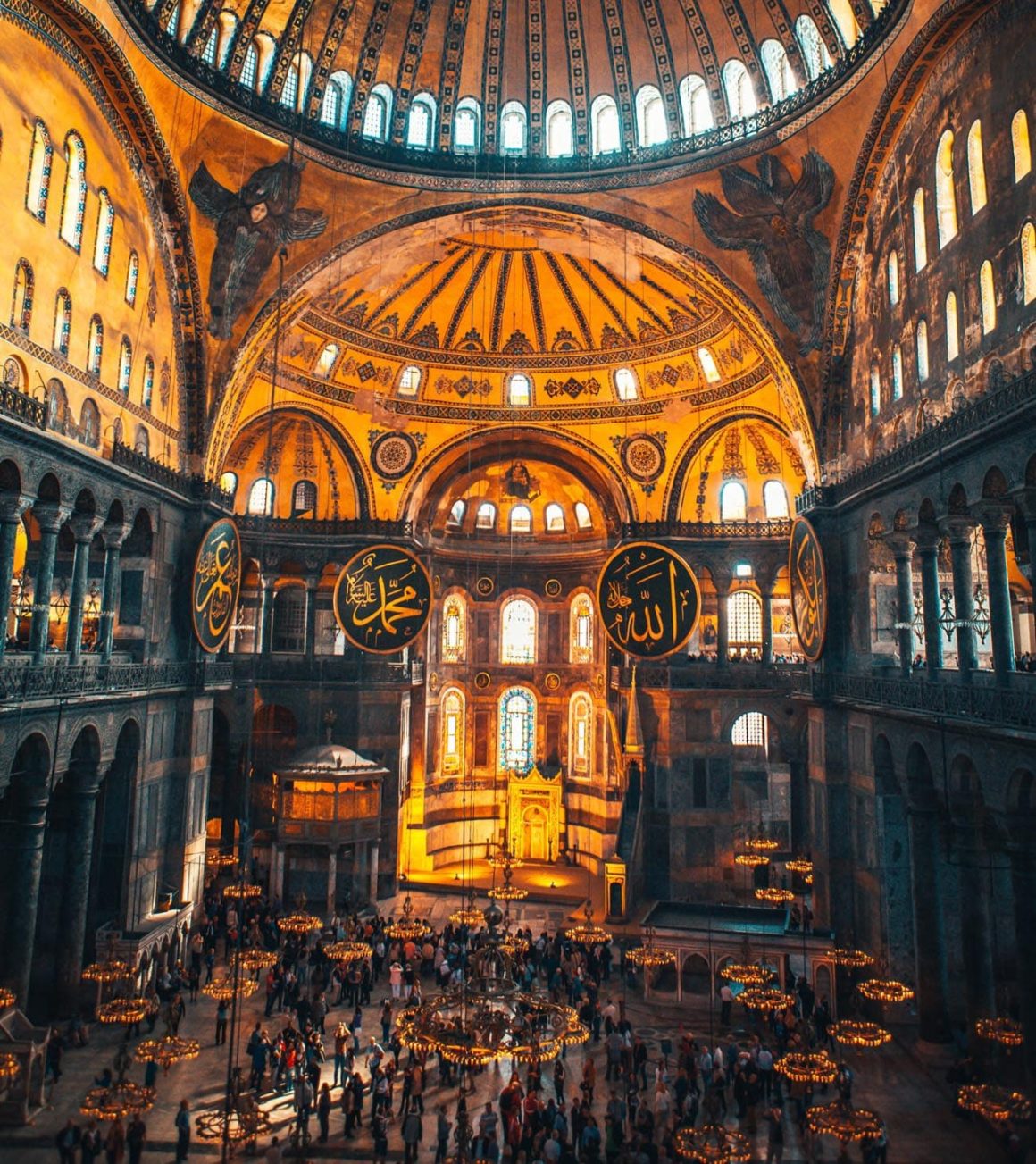 Take a Walk Along the Bosphorus
Between the domes and minarets of Istanbul, every so often, the blocks of buildings will split to allow the Bosphorus to run by. Take a leisurely walk along the promenades to catch a glimpse into the local lives of Istanbul's people and to see where your dinner might have been caught.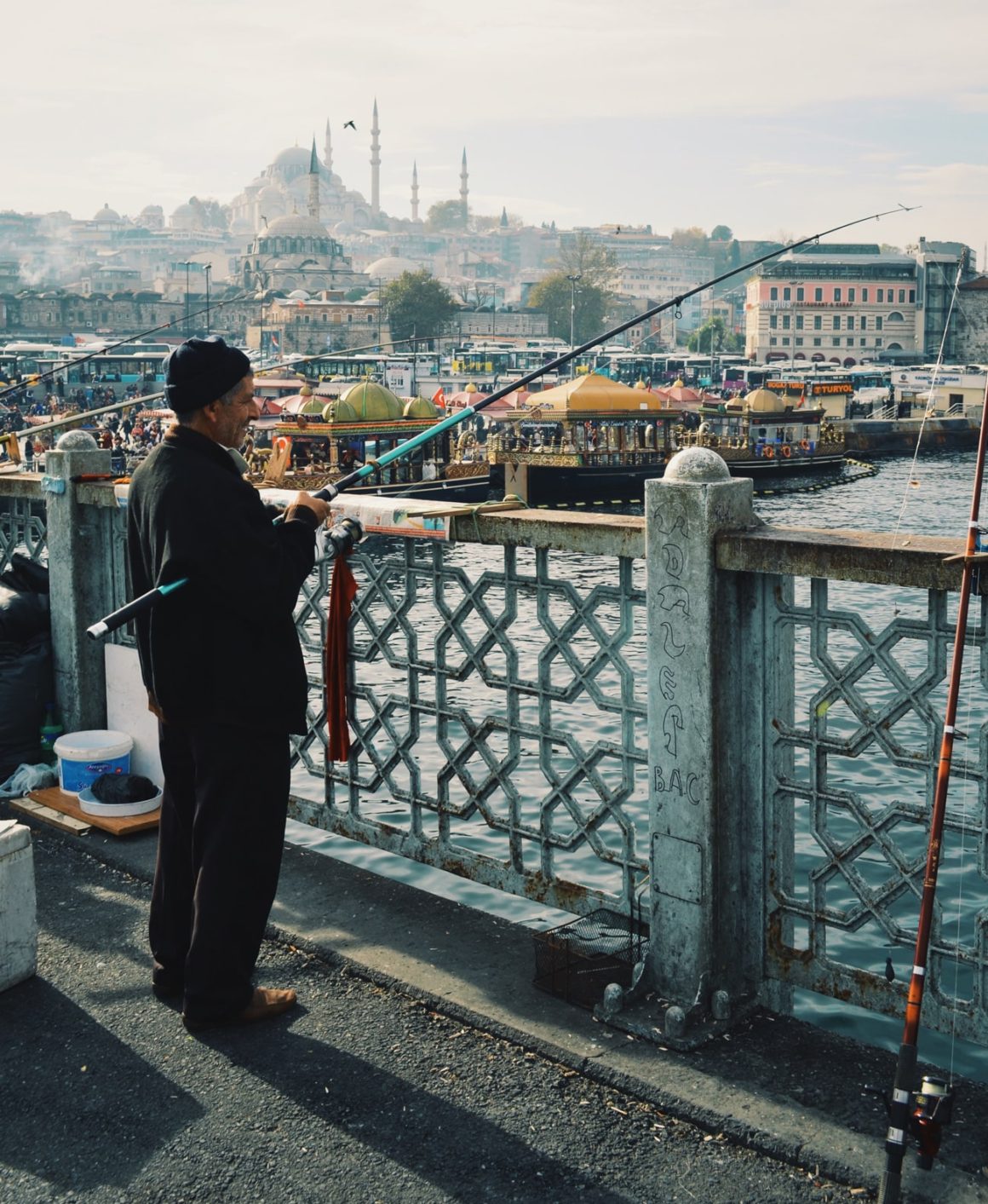 Haggle at the Grand Bazaar
The Old City's Grand Bazaar is one of the largest and oldest covered markets in the world with over four thousand shops! This is the place to find your local treasures to take home for the cheapest price that you can negotiate.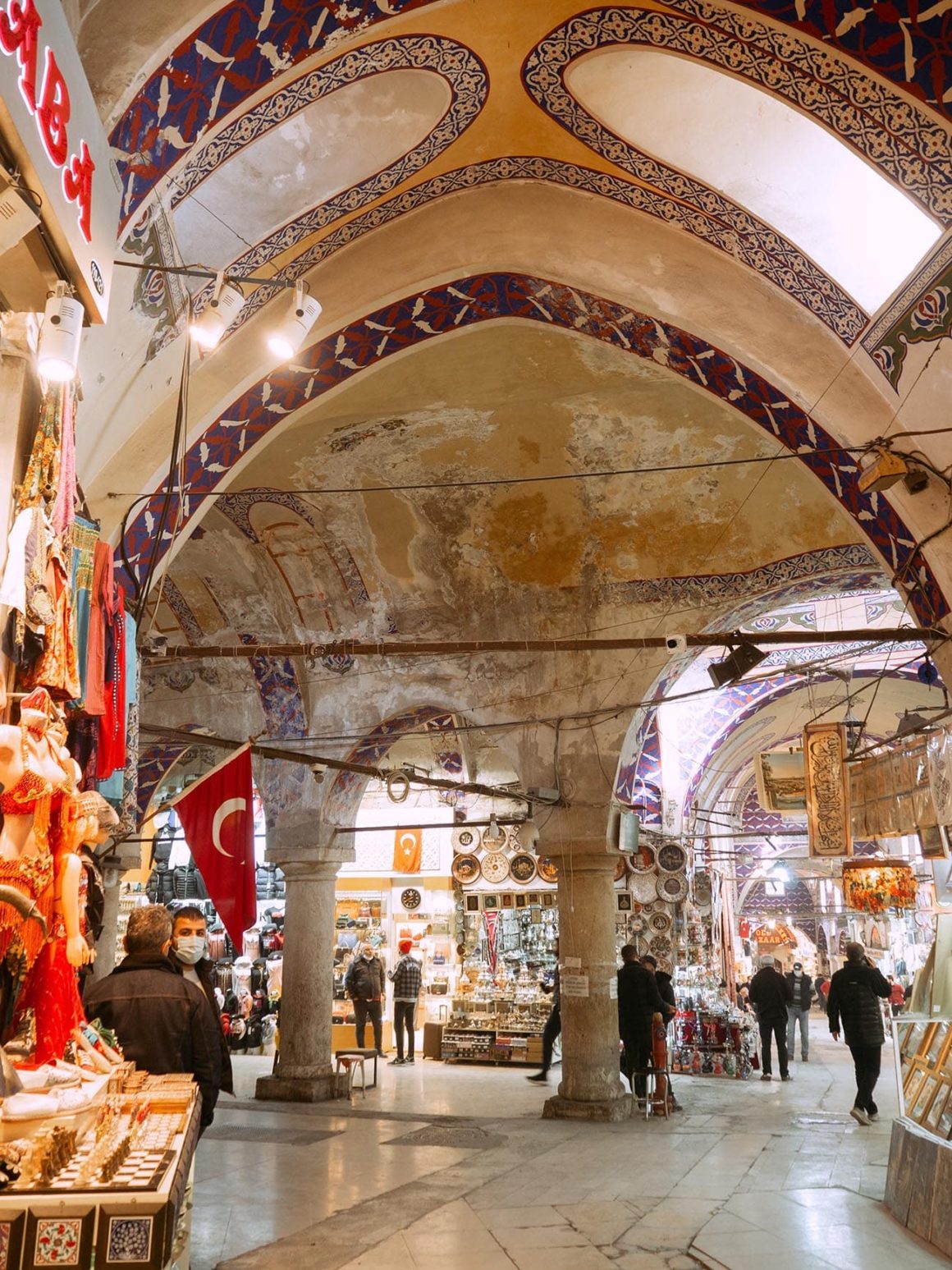 Top Things To Do
Getting Around Istanbul
Moving around Istanbul for digital nomads and experienced travellers will likely be an easy experience…
Travelling from the Airport
There are two airports in Istanbul, both of which have differing transport links.
The new Istanbul International Airport (IST) is connected to the city via the Havaist shuttle bus. This service runs a direct connection to the Old City of Istanbul. It will typically terminate at Sultanahmet Square in approximately an hour and forty-five minutes, provided that there are no large events blocking the roads. This is most likely your best option as the end destination is metres away from the all-famous Hagia Sophia and Blue Mosque. You'll find this bus on the -2 level at the airport.
The Havabus shuttle links Sabiha Gokcen Airport (SAW) to Istanbul. This journey takes around an hour and a half, taking passengers to the tourist centre of Taksim. A metro, bus or taxi connection will be needed from there. The bus stop is located outside of the airport arrivals terminal.
Then, of course, taxis are also available from both airports if you'd prefer. Though you should ensure that you have cash on hand to pay the driver and that the meter has been reset before the journey has begun.
Travelling Around Istanbul
The metro, tram and bus system is frequently used in Istanbul. However, in my experience, everything in the Old City of Istanbul is within walking distance unless you are looking to explore an area slightly further out. If doing so, you are more than likely bound to be hopping on a ferry.
You will notice many ticket machines around the main stations. These have English translations available. Don't let any person without a uniform take your money whilst offering to help you. This will most likely be a scam where they'll use their monthly pass to allow you to enter the station instead.
If you are travelling in a group of two or more, then hiring a taxi may be more cost-effective and convenient. Alternatively, Uber is available in Istanbul though the local taxi app is BiTaksi. This app will enable you to flag a taxi that may be a little further away. You don't need to enter any card details, so the payment is made with cash at the end of your journey. But, a local SIM card is required to use this online service.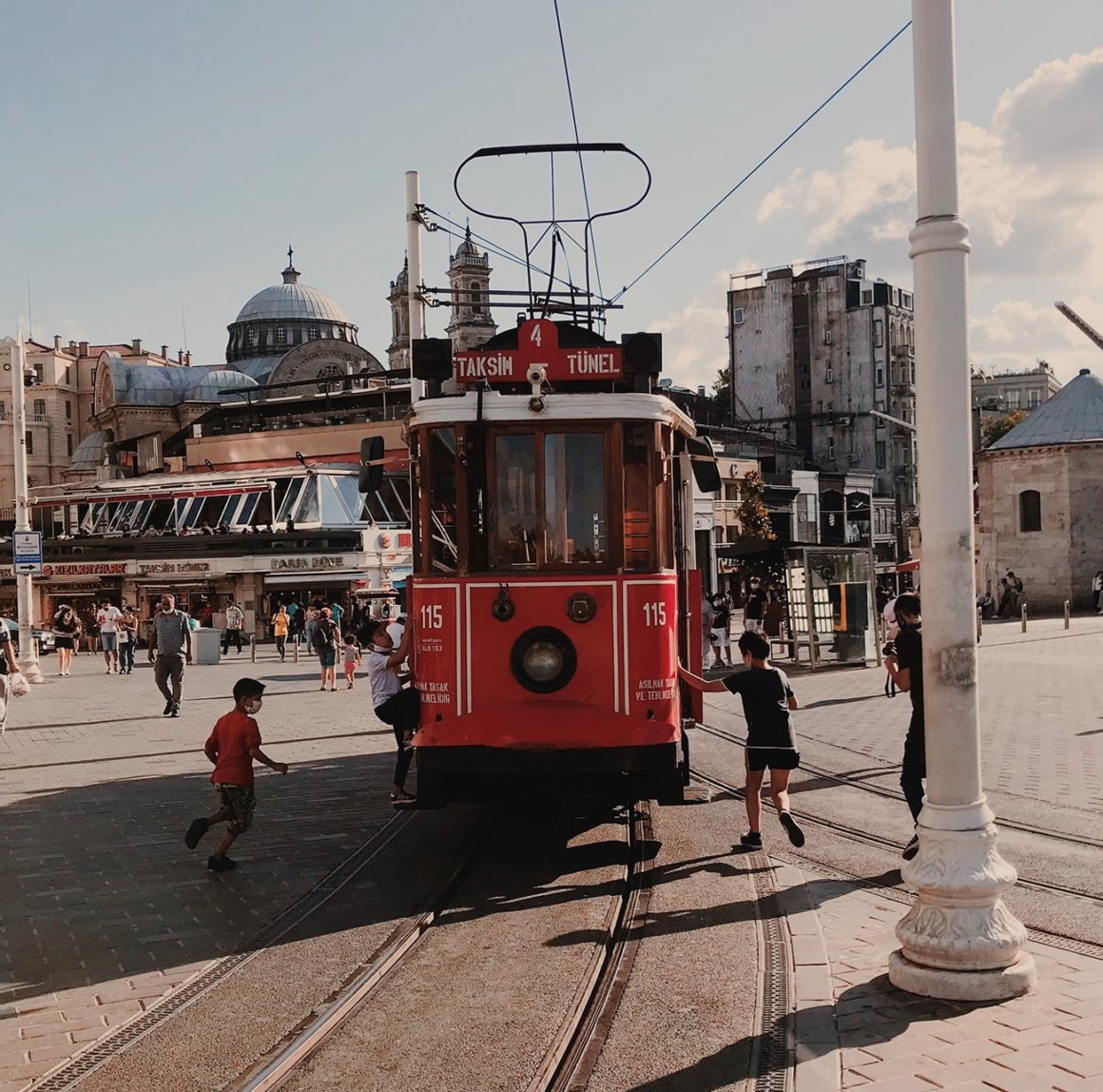 Data Plans for Digital Nomads in Turkey
The three main service providers are Turk Telekom, Vodafon and Turkcell. Unfortunately, Istanbul's data plans are relatively expensive but the process of acquiring a sim card is straightforward. Both the airports and city centre have plenty of shops to purchase SIM cards on the spot.
If convenience is your ultimate goal, check out Airalo for either a local, regional or global eSIM. Airalo is the world's first eSIM supplier. You can purchase the most suitable prepaid data plan without visiting any shop or swapping physical sim cards. This is the technology we digital nomads have been waiting for!
Is Istanbul Safe for Solo Female Travellers?
Istanbul is as safe as any other major European city. The same judgements and precautions should be taken when choosing to walk alone at night. The streets are filled with small restaurants, bars and corner shops so it's fairly easy to avoid darker and quieter streets.
Looking for Your Next Location? The Adriatic Coast is also a great place for Digital Nomads - it's only a short flight away!
My Experience as a Digital Nomad in Istanbul's Old City
Personally, I would not hesitate to recommend the Old City in Istanbul for digital nomads. This would be for a number of reasons.
As a digital nomad seeking a sense of community, I was relieved to be greeted in an instance with warmth like no other. This would result in most foreigners feeling instantly at ease as if they were at home. And, I'm certain that this hospitable nature will carry you through the entirety of your trip as there is always an enthusiastically outgoing atmosphere amongst the people of Istanbul.
Then, as the bridge between the east and the west, Istanbul gives the illusion of feeling like the centre of the world. Whether people are making connections across continents, visiting hard-to-travel places in the Middle East or making a stop in the city to catch up with friends, Istanbul always seems to be 'happening'. In my experience, I found Istanbul to be a melting pot of travellers on various missions of their own.
Finally, Istanbul is convenient; it's cheap, the airports are well connected, many speak English and there are many types of accommodations to choose from. All-in-all, I'm in love with Istanbul.
I don't normally say this, but I have a funny feeling that I will be back!
Needing more inspiration? Check out these destination guides that have been tailored for digital nomads to live and work remotely: Los Angeles, Tokyo, Morocco, Belize, Sri Lanka, Guatemala, Dubai & New York.
Let's Go!
@katie.maree
---
Did You Know…
If you purchase through a KatieGoes link, we receive a small amount but you still pay the same. This contribution helps keep this blog moving – win, win! Nevertheless, I only recommend personal favourites…
---
Save this on Pinterest
Do you not have time to read this Istanbul travel guide for digital nomads right now? Click on the Save button to pin this article for later.