Almaty is the former capital and the largest city of Kazakhstan. It's often treated as a stopover city for travellers to explore the many other-worldly landscapes nearby or even the other 'Stan' countries across the border. But what about the city itself?… Is Almaty for digital nomads?
Don't have time to read this now? Pin this blog for later.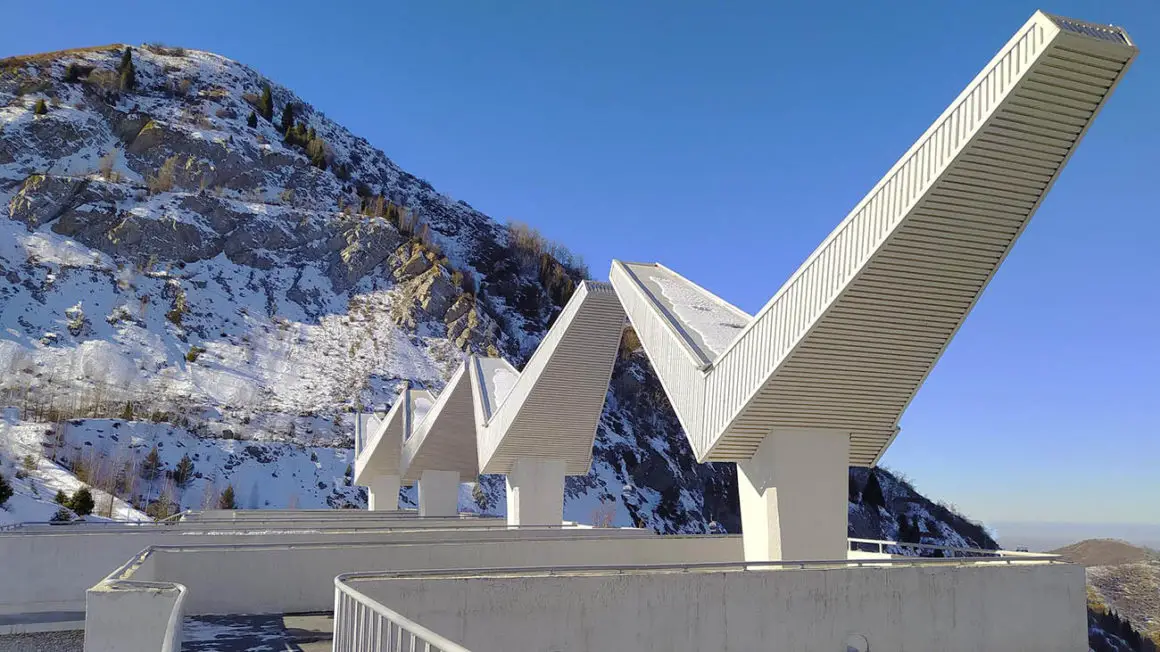 ALMATY QUICK REFERENCE
Planning in a hurry? Here are recommendations for Almaty at a glance…
Where to stay in Almaty: My Hostel Almaty is a hostel for budget travellers; Renion Park Hotel is a mid-range option for those in need of their own space; Kazzhol Park Hotel is more expensive but perfect for anybody looking for convenience (and an on-site bar!).
Need insurance suitable for nomads? SafetyWing is travel insurance for nomads, by nomads. If you are unsure how long you'll be travelling for, or you haven't committed to any destination just yet, SafetyWing is convenient, flexible and simple.
Best SIM card: Check out Airalo for either a local, regional or global eSIM. Airalo is the world's first eSIM supplier, so you can purchase the most suitable prepaid data plan before you've even arrived.
---
How is Almaty for Digital Nomads?
It may be random, off-the-beaten-track and a little unheard of but Almaty is a faraway, but a feasible city for digital nomads. The city offers nearby natural landmarks, reasonably strong internet connections and affordable living costs within an overwhelmingly large country that will take many day trips, weekend getaways and work breaks to experience only the surface.
Language
Generally speaking, the majority of the population in Almaty speaks Russian but not everyone speaks Kazakh. As Almaty has a greater representation of younger residents, English may be spoken to some but don't expect many written translations or day-to-day conversations.
Transport
Almaty is a very walkable city but if you are not in the mood for stretching your legs then the transport systems are just as convenient.
Metro – Almaty has one metro line that runs from Mskva to Rayimbek Batyr. It's a quick way to move across the city if your destination happens to be close to one of the metro stations. A single ticket costs 80 KZT (0.18 USD).
Bus – There are articulated, trolley and single-decker buses in Almaty. This is an upgrade as opposed to the marshrutkas commonly used in other Central Asian countries. The price for a journey onboard is 150 KZT (0.34 KZT) if you pay the driver directly, but 80 KZT (0.18 USD) if you have an Onay Card.
Taxis – You will not see many taxis available to hail across the city because they are hidden as so-called, 'Gypsy Cabs'. This is the term given to those who stop when anybody stands by the side of the road with their hand extended or by waving. Depending on your destination, prices should range between 1-3 USD with 'Gypsy Cabs'. Ride-hailing apps such as Uber and Yandex are also available.
TIP: If you are unable to download Yandex, try installing the app from an Apple account that is based in Central Asia. If you are creating a new account, you will need a local mobile number.
Money
The currency in Almaty is the Kazakhstani Tenge (₸) which can otherwise be abbreviated as KZT. There are many exchange offices in Kazakhstan with competitive prices, especially out with the airport and train stations. ATMs are also plentiful on the streets of Almaty.
Connectivity
Wifi Speeds – According to Ookla's SpeedTest, Almaty has an average speed of 31Mbps. Whereas in my experience, I wasn't receiving much higher 10Mbps. For this reason, it would be my recommendation that you purchase a local SIM card for a faster and more reliable connection.
Data Plans – Mobile SIM cards are easy to find and purchase in Almaty. There are many mobile network retail shops around the city, so you can simply walk into the store to buy a pre-paid plan on the spot. The most popular company is KCell. At the time of writing this article (April 2022), their cheapest plan was 15GB for 1 month at 2590 KZT (5.70 USD).
If convenience is your ultimate goal, check out Airalo for either a local, regional or global eSIM. Airalo is the world's first eSIM supplier. You can purchase the most suitable prepaid data plan without visiting any shop or swapping physical sim cards. This is the technology we digital nomads have been waiting for!
Community
Almaty is not a common destination for travellers, especially not digital nomads. Do not expect to be welcomed by an established community of people remote working from Almaty. You will have to dig a little deeper if you are to find any like-minded individuals; the Expats in Almaty is a good starting point, especially if you have any specific questions before you go.
SEE: 

Tbilisi for Digital Nomads (Your Complete Travel Guide)
Know Before You Go
Best Time to Visit Almaty
Almaty has a humid climate with hot summers, extreme winters and rainfall throughout the year. The temperature during spring and autumn can rise up to 15 degrees celsius, but the evenings can become very cold (below -5 degrees celsius). And obviously, winters in Kazakhstan can be severe with temperatures in Almaty frequently dropping below zero. Therefore, the best time to visit Almaty is during the summer months of June, July, August and September. This period will likely bring moderate temperatures between 20 to 30 degrees Celsius, with July being the hottest.
Travelling from the Airport
The distance between the International Airport and City Centre is approximately 15 kilometres. This journey can take 25-45 minutes by car or bus.
Taxis – Of course, there are unofficial taxi drivers that will usher and call you through the arrivals hall of the airport. Ride-hailing apps such as Yandex and Uber will be much cheaper.
Bus – There are several buses that run between the airport and the city centre of Almaty. You can choose between bus numbers 79, 86, 92 and 106. The tickets can be purchased via the bus driver for 150 KZT (0.34 USD).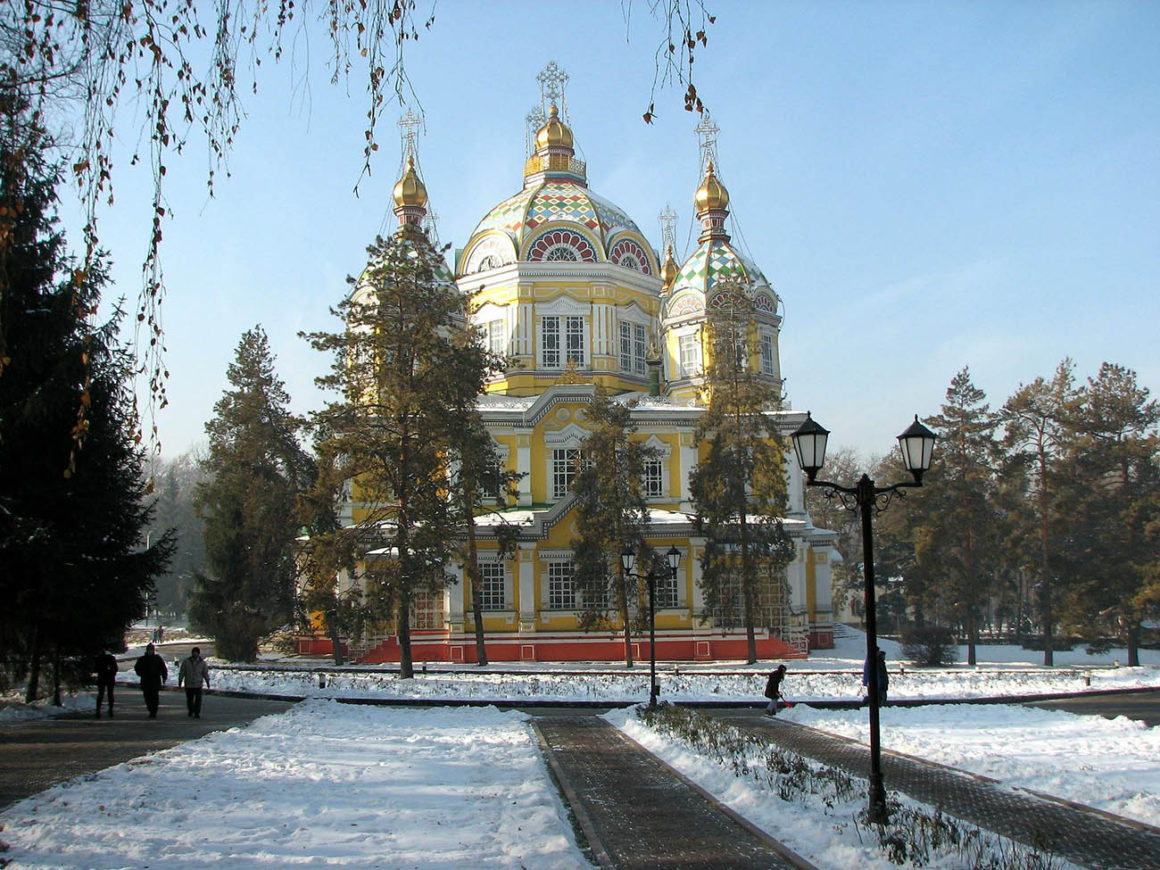 READ: 

The Travel Guide to Visiting the Stan Countries
Bonus: Almaty Recommendations
Working Remotely from Almaty
You've probably not come across much information regarding Almaty as a destination for digital nomads because the city is simply not known for its high-speed internet connections and thriving community of travellers. All this to say, Almaty can be done as a working digital nomad. It's just not as simple as locations such as Canggu and Tbilisi.
Suggested Coworking Spaces –
Suggested Coffee Shops –
Where to Stay in Almaty
Budget
My Hostel Almaty has dorm beds with privacy curtains but a common kitchen to meet fellow and like-minded travellers.
Mid-Range
Renion Park Hotel has the convenience of a restaurant, fitness centre, indoor pool and sauna. Plus, they serve a free breakfast!
High-End
Guests at Kazzhol Park Hotel can enjoy a buffet breakfast in the morning, a fitness centre in the afternoon and an on-site bar in the evening.
SIMILAR: 

The Coliving Spaces that Digital Nomads Should Know About
Where To Go After Almaty?
Baku – Direct flights fly from Almaty to Baku twice weekly. The flight time is approximately 4 hours. Read the Baku for Digital Nomads Guide before you go.
Istanbul – You can normally choose between any day of the week to fly from Almaty to Istanbul in Turkey. For example, both Air Astana and Turkish Airlines operate a 6-hour flight between the two destinations. Istanbul is a great city for digital nomads too!
Looking to go further? Check out the digital nomad guides for Dubai, Belize, Sri Lanka, Guatemala, Morocco and the Adriatic Coast.
Let's go!
@katie.maree
---
Did You Know…
If you purchase through a KatieGoes link, we receive a small amount but you still pay the same. This contribution helps keep this blog moving – win, win! Nevertheless, I only recommend personal favourites…
---
Save this on Pinterest
Do you not have time to read this travel guide now? Click on the Save button to pin this article for later.