Morocco can be a GREAT choice to settle in as a digital nomad. Over the past couple of years, it's become a magnet for those wishing to combine their laptop lifestyle with some down-time of diverse culture, daily surfing or some daring adventures into the Sahara Desert. This article aims to be your Digital Nomad Guide to Morocco. Continue reading to learn about money-saving tips, recommended data plans and what you should be aware of before going.
There's something quite comforting about living a life of digital nomadism in a country where most of its heritage is derived from a traditionally and truly nomadic culture. Having said that, the visible impact influenced by the country's diverse heritage is sure to leave a lasting impression on any traveller who dares to cross the border.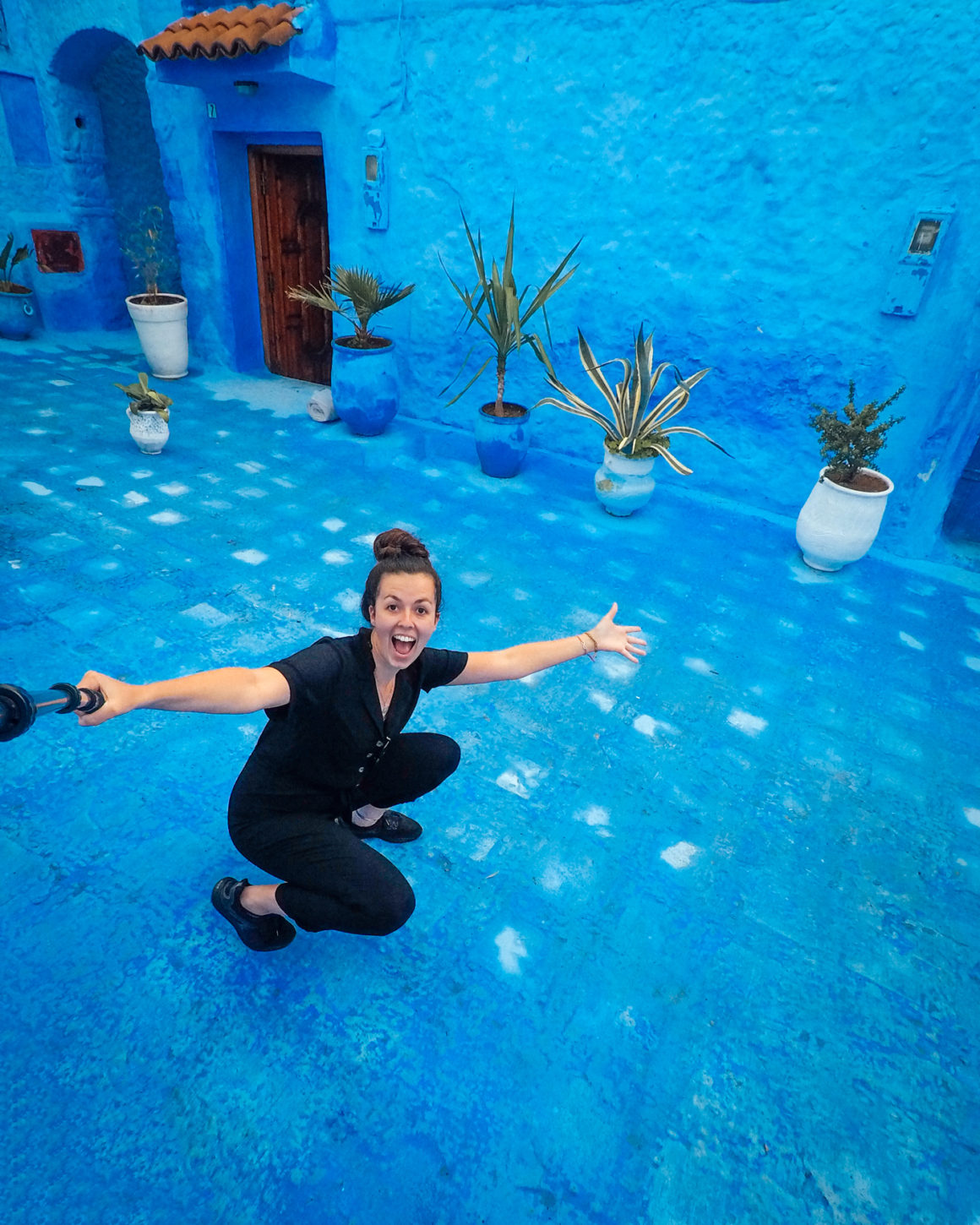 So come on, what are you waiting for? Book your cheap-ass flight from Europe, plan your transport to the desert and be prepared to become addicted to mint tea. Your trip to Morocco is going to be one heck of an adventure!…
In this article, I'll share with you my perspective as a Digital Nomad in Morocco…
Where to Stay in Morocco
Morocco is a huge country with a variety of inner destinations to choose from. These range from the tiny alleyways of Fez, a bustling city of Marrakech to the close-knit desert communities of Merzouga. The area you prefer to stay in depends on your passions and lifestyle priorities.
Marrakech
If you would like to dive straight into the unique hustle and bustle of Morocco then make sure to spend some time in Marrakech. Hours can be spent simply wandering around lost in the city-happenings… There are explosions of colour, street vendors joking, over-powering smells of fresh spices and crowds of locals from different backgrounds.
Top Tip: Be sure to book yourself a traditional riad for the entirety of your stay. With their many floors, arched hallways and intricate details they're a great way to experience an authentic side to the country.
Fez
Heads up!.. Only book a stay in Fez if you want to be truly engulfed in the chaos that Morocco has to offer. As Fez is the oldest of Morocco's imperial cities; it makes sense that it felt the most authentic. Squeezing between the donkey and horse-filled alleyways within the walled medina easily takes you back to over a century ago. This place is mayhem – I love it!
Book your accommodation inside the walls of the medina if you would prefer to spend about 80% of your time there just looking for your apartment. I'm warning you now… The place is a maze!
Keep in mind that because the streets are so tiny, no cars or taxis will be able to take you even close to your accommodation. So if you're a traveller with wheels instead of a backpack, you may need to tip the donkey owners to give you a hand transporting your belongings through the cobbled streets.
If the chaotic culture isn't enough of an incentive to draw you to Fez, then I suggest that you pass through the city to even travel to Chefchaouen. Though I wouldn't recommend staying there to work remotely in Morocco, I do highly HIGHLY advise you to visit the place even for just a day.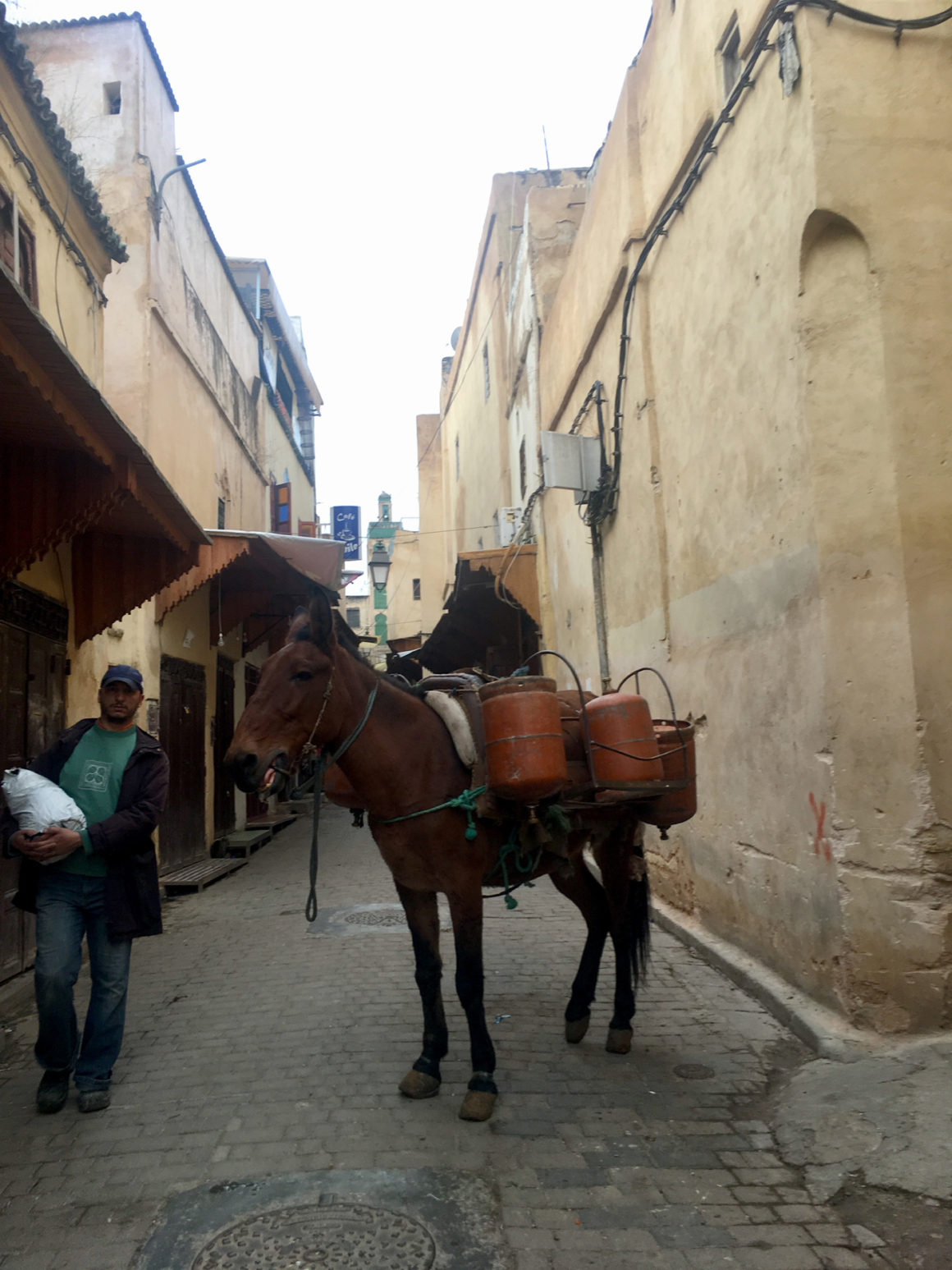 Merzouga
Did you ever imagine working online from Morocco whilst you watch the sand curl along the peak of their dunes? The grandest, and possibly the most well-known desert (not including the cold few), can be entered via the small town of Merzouga.
Much to my surprise, it was here that I discovered the most incredible place to stay (and work!). At first, I was expecting my desert adventure to be nothing short of a fleeting visit during my downtime at the weekend. After travelling for ten hours by bus towards the scarcity of a desert… The last thing I was expecting to have at my final destination was a reliable internet connection. In fact, the wifi speeds in this location were largely an improvement from those we had previously experienced in Marrakech. We'd found ourselves a nomad haven!
If you are hoping for the same experience, it would be my pleasure in recommending this homely mud hut in the friendly village of Khamlia.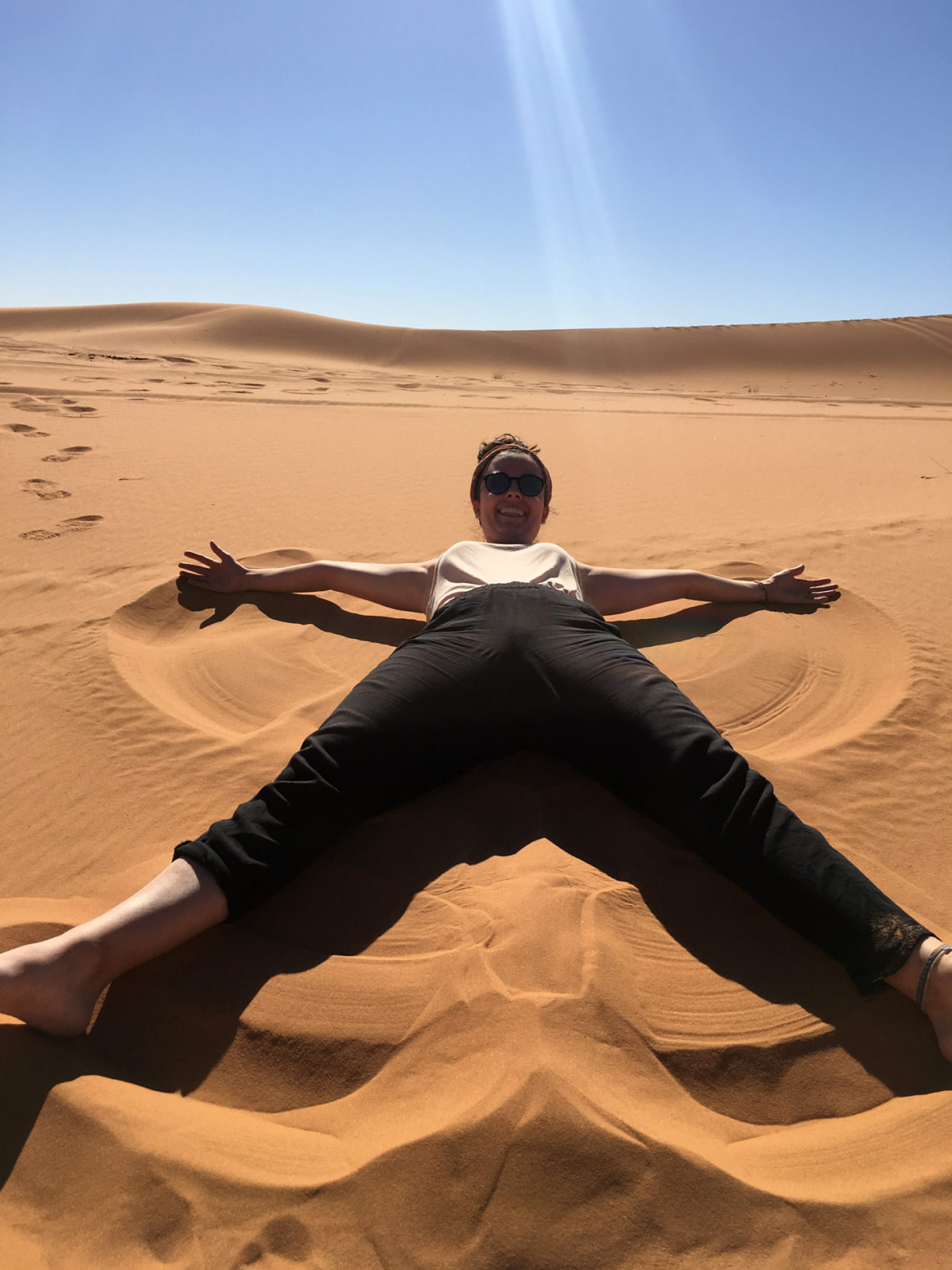 Taghazout
To the surfers out there… Taghazout is sure to be your preference. The town is a small fishing village on the southwest coast of Morocco. More conveniently, Taghazout has become the go-to location for digital nomads, especially since the opening of a co-work and coliving space called SunDesk. There you can work both indoors and outdoors, have access to private Skype rooms and rent a room for a long-term duration.
Unfortunately, I did not have the time to visit Taghazout (I was too busy in the desert). But on the other hand, I have heard great reviews from digital nomads who have stayed at SunDesk so the place still deserved an honourable mention in this Digital Nomad Guide to Morocco. If you have been, please let us know your thoughts in the comments below.
---
Working Remotely from Morocco
Did I ever want to pull my hair out in frustration at Morocco's internet speeds? I can't lie… There was a handful of times. Morocco definitely has room for improvement when it comes to its wifi speeds – so don't go looking for your Bali alternative (it's not there)! Having said that, I managed. Not only that, but I'd like to think that my clients never noticed I was pitching ideas and designing from the edge of the Sahara Desert.
Ultimately, working on remote jobs in Morocco is totally possible, but perhaps reconsider your next location if a reliable connection is mandatory for your business video calls.
Top Tip: Wifi is pronounced "wee-fee" throughout Morocco.
The majority of hotels and coffee shops offer free wi-fi in Morocco. The cities provide an abundance of amazing coffee shops which can offer an authentic environment that often involves Morocco's signature drink, Mint Tea.
---
Data Plans for Digital Nomads in Morocco:
There are plenty of data plans for you to choose from in Morocco. I opted for 'Orange' who had the cheaper deal between two kiosks at the airport. Either way, most digital nomads purchase a SIM card upon arrival. In addition, many others may even buy two from different operators to ensure they will have at least some signal everywhere they go.
Does T-Mobile work in Morocco? T-Mobile's International plan does not work in Morocco.
If convenience is your ultimate goal, check out Airalo for either a local, regional or global eSIM. Airalo is the world's first eSIM supplier. You can purchase the most suitable prepaid data plan without visiting any shop or swapping physical sim cards. This is the technology we digital nomads have been waiting for!
---
What to be Aware of in Morocco:
The population of Morocco is predominately Muslim. The locals may be open-minded but please remain mindful of their customs in public spaces. Taking this into account, try to avoid wearing shorts or any revealing outfits such as leggings.

Overall, I felt safe in Morocco. Unfortunately, like everywhere else, some tourists leave the country with worse stories to tell. Pickpocketing can be a frequent crime in popular tourist destinations. Make sure to pay extra attention to your belongings in Casablanca and over-crowded souks.

Across your travels, I'm sure you've noticed that some countries have polite taxi drivers and others have the devious kind. Get ready to argue with drivers in Morocco. The constant disagreement with these drivers is the amount of money that is owed after a ride. Make sure to shake on a deal before you step in. Maybe even go as far as writing that figure down so they cannot disagree with your payment upon arrival.

Be prepared for extremely hot and very cold weather conditions. The latter took me by complete surprise. Morrocan buildings have many levels and are usually within close proximity of one another. This creates very shadowed streets. Furthermore, these buildings are constructed with very thick walls which tend to keep any natural heat out. This might be great for summer-time, but I sure did not think the same during winter-time.
---
What Not to Miss in Morocco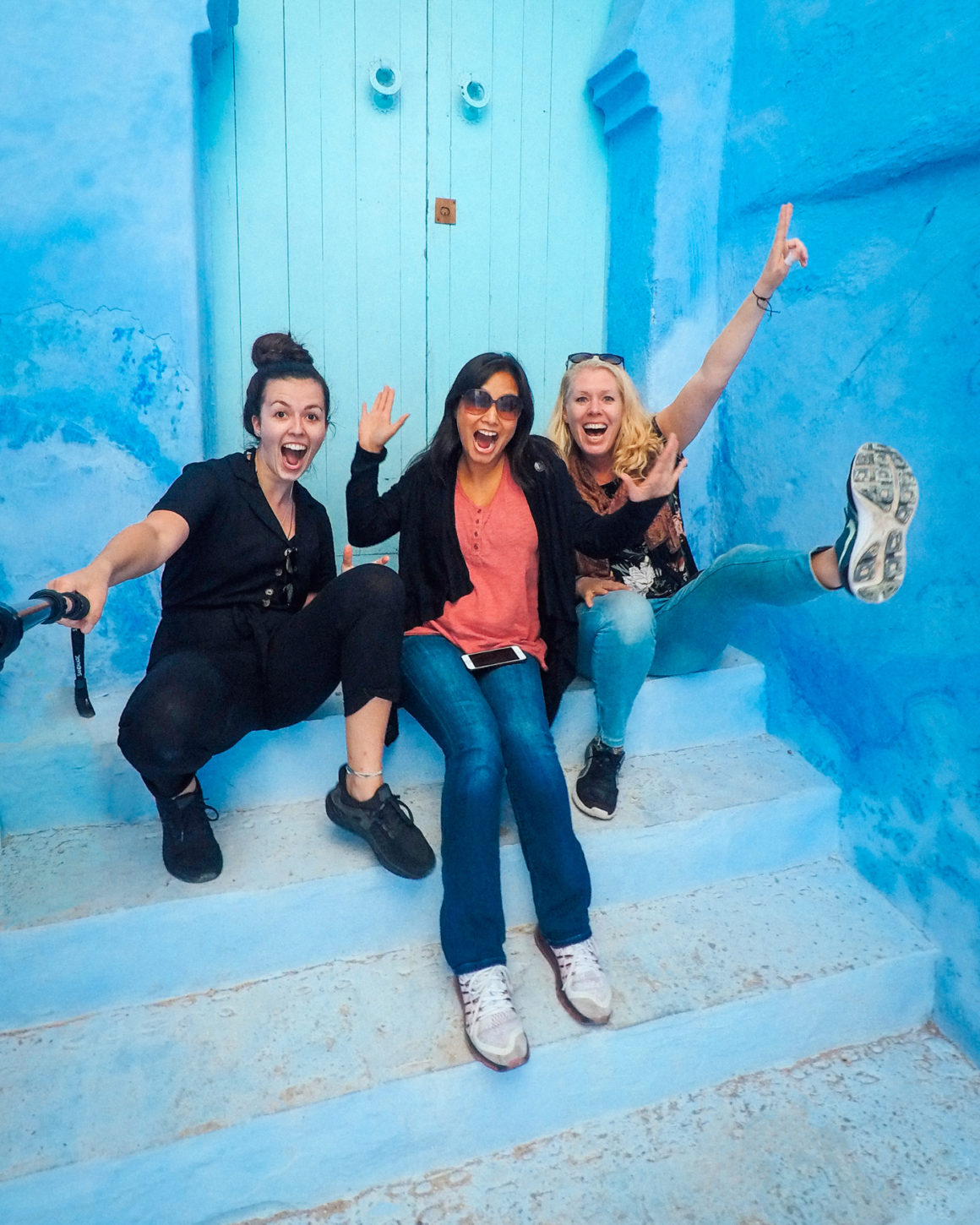 ---
How You Can Save Money in Morocco
Buy Meals from the Street Stalls: Choosing the street food as opposed to any popular restaurant is hands down, your quickest way to find the local culture in food!

Haggle those Cab Fairs: Like mentioned before, these taximen are ones to watch. Try your best to bargain any cab fare to a lower rate.

Avoid the Fake Tour Guides: Watch out for locals trying to help you find your way to popular tourist attractions. They know exactly where you're going and often expect payment in return for their knowledge.
---
And finally… Thank you so much for reading my guide on how you can be a digital nomad in Morocco. I can only hope that it has provided you with that final push you needed to book your flights to the country.
If you are looking for other places to travel as a digital nomad, you should check out my other guides. The other popular blogs include Los Angeles, New York, Tokyo and San Diego.
Click here to learn more about my story as a digital nomad.
Let's go!
@katie.maree
---
Did You Know…
If you purchase through a KatieGoes link, we receive a small amount but you still pay the same. This contribution helps keep this blog moving – win, win! Nevertheless, I only recommend personal favourites…
---
Save this on Pinterest
Do you not have time to read this guide? Click on the Save button to pin this article for later.