Besides the world's highest skyscraper and the biggest shopping mall, there is a lot to experience in Dubai for digital nomads.
Due to the city's central location, the international airports of Dubai act as a gateway to tourists, and digital nomads, transitting between Europe and Asia. In that case, you are quite likely to have made it here because you've chosen to take some timeout during a long layover – good call!
This international vibe within such a global hub is what attracted me, as a digital nomad, to Dubai. This hyper-modern city oozes convenience which is what we all crave during a stopover between continents.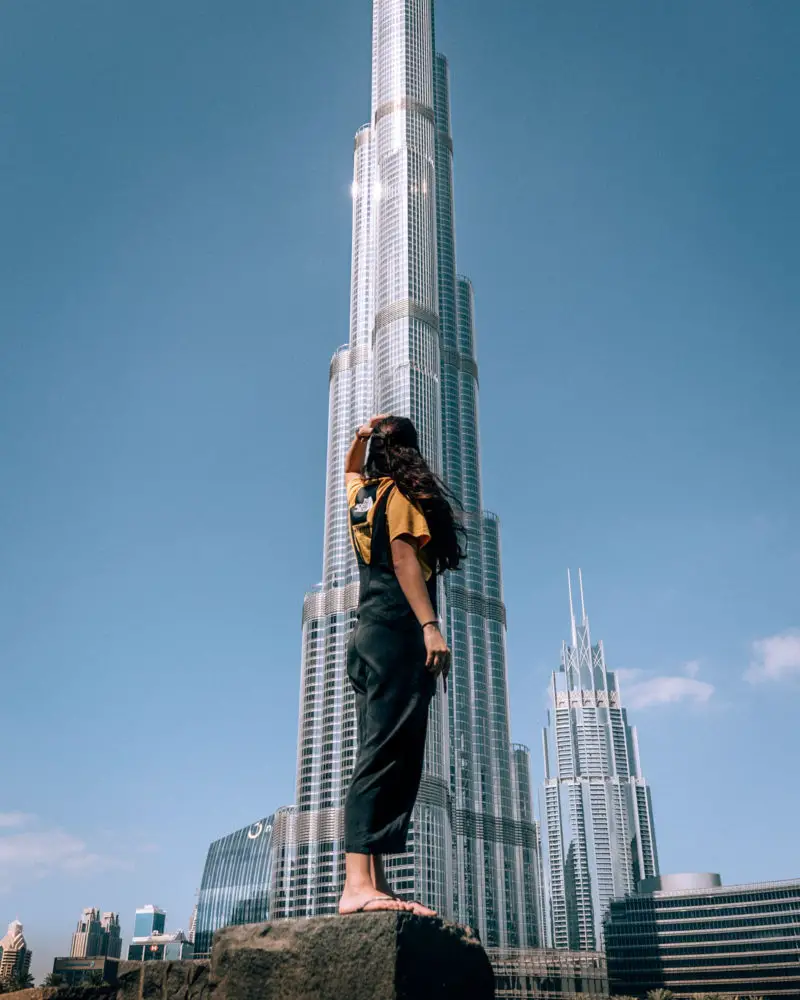 Here is your full guide on Dubai for Digital Nomads…
Quick Information
Language
Dubai is a great option for digital nomads as most people understand and speak English, though Arabic is the official language of the country.
Currency
United Arab Emirates Dirham (AED) is the official currency of Dubai.
Travelling to a country with a different currency? You can avoid cash machine transaction fess by paying in the local currency with a Wise debit card.
Power Outlet
Most places in Dubai have British-style wall sockets with three rectangular pins.
---
Where To Stay in Dubai
Dubai is massively wide-spread; the distances between each area can be quite vast and certainly not within walking distance. For that reason, it is important to check your accommodation's specific location and proximity to the metro station before you confirm your booking.
Budget Choice
Travellers Stay was my personal choice of accommodation in Dubai. The hostel may not have a huge amount of common space to offer, but the dorms were fairly accommodating. From the pictures below, you can see that the beds are not bunks (score!) and they come with a personal plug point. My favourite feature was the huge cupboards that could fit both my bags. These felt big enough, for me to settle in like this place was my own.
It was the hostel's proximity to the metro station that initially grabbed my attention. There is a few minutes walk between Travelers Stay and the Internet City metro station.
Another advantage, which I discovered when I was there, is that there is a Costa coffee shop across the road that has a great and reliable internet connection up until midnight every day. After finding this, I was sorted for work.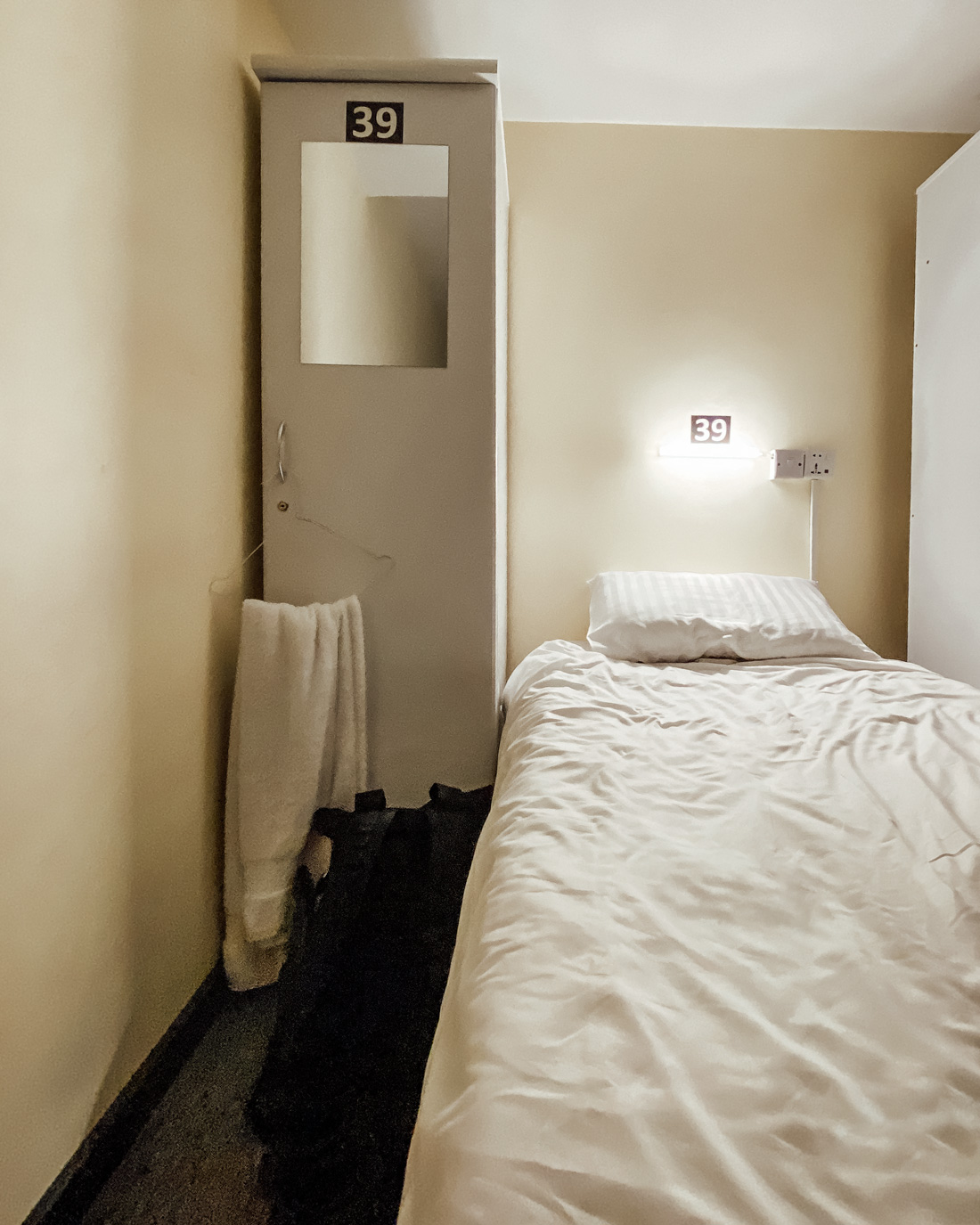 Mid-Range Recommendations
My next recommendation is for those who are looking for a more private space, and perhaps a fully equipped kitchen to cook their own meals.
Located within a very modern, and liveable area, the Pearl Marina Hotel Apartment offers great options within the reputable Dubai Marina. Guests could enjoy their gym, swimming pool and sun terrace.
Luxury Option
Without going all out, which would of course, involve the Burj Al Arab Jumeirah… An option of luxury could not go unmissed in any travel guide of Dubai.
TRYP by Wyndham Dubai claims to be 'designed for the modern urban traveller' – sounds like us, right?! Their hotel includes a swimming pool, fitness room and three restaurants with bars.
The cherry on top, is that TRYP is also fully integrated with the coworking space called NEST. What more could you possibly need in Dubai for digital nomads?
Working Remotely from Dubai
I can't imagine that you'll come across any real issue when looking for workplaces in Dubai. There is an abundance of options available around the city.
Coffee Shops
My saviour was always our trusty Costas and Starbucks. In Dubai, they are open until midnight – amazing!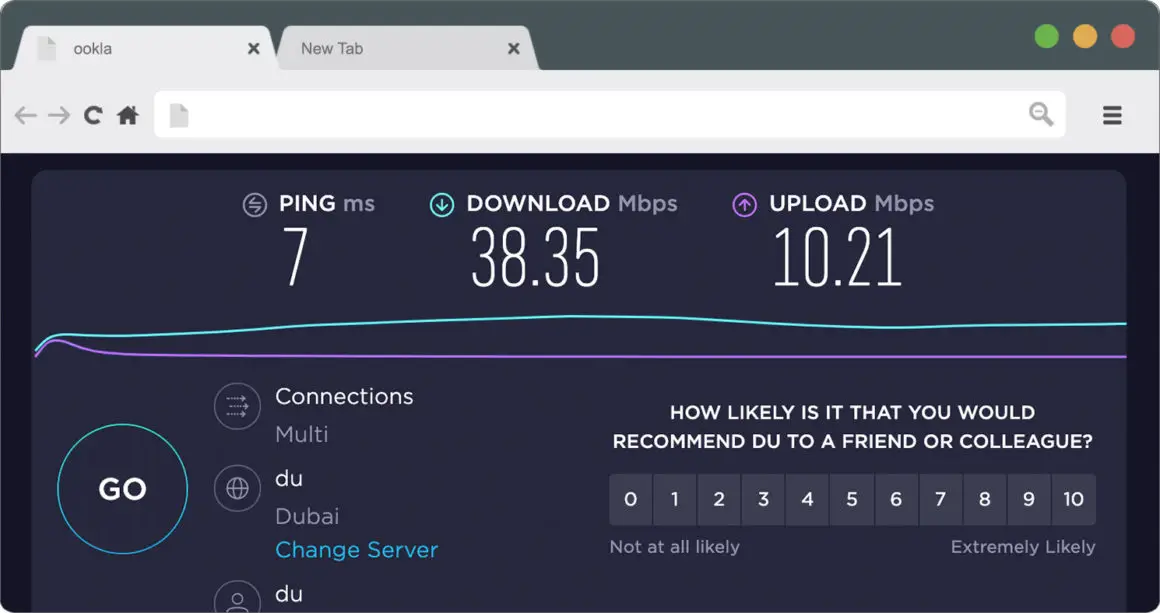 If you like to avoid the major chains then Urban Bistro, Friends Avenue, Kaffe Bloom, Cassette, Common Grounds and Nightjar Coffee are all valid coffee shops that are suitable to work from.
Coworking Spaces
Nest Dubai has meeting rooms, unlimited coffee and offers plenty of opportunities to network amongst other freelancers, entrepreneurs and creatives in Dubai. This coworking office shares their unique space with a modern hotel in the heart of Barsha Heights.
UNBOX offers day passes and memberships which include meeting rooms, networking events and obviously entry into their beautifully modern workspaces.
What to Wear in Dubai?
The United Arab Emirates is a predominately Muslim country. Therefore, all tourists and residents should respect the local customs by dressing modestly.
It is going to become hot (and sticky) at times, but the climate doesn't pass as an excuse to relax the dress code.
Cold Season
I found the weather to be very comfortable between November and March. If you were to be outside during the peak of the afternoon, then the heat can be quite stifling. As the day progresses to the evening, a chill would be introduced to the air. With that being said, I recommend that you take layers.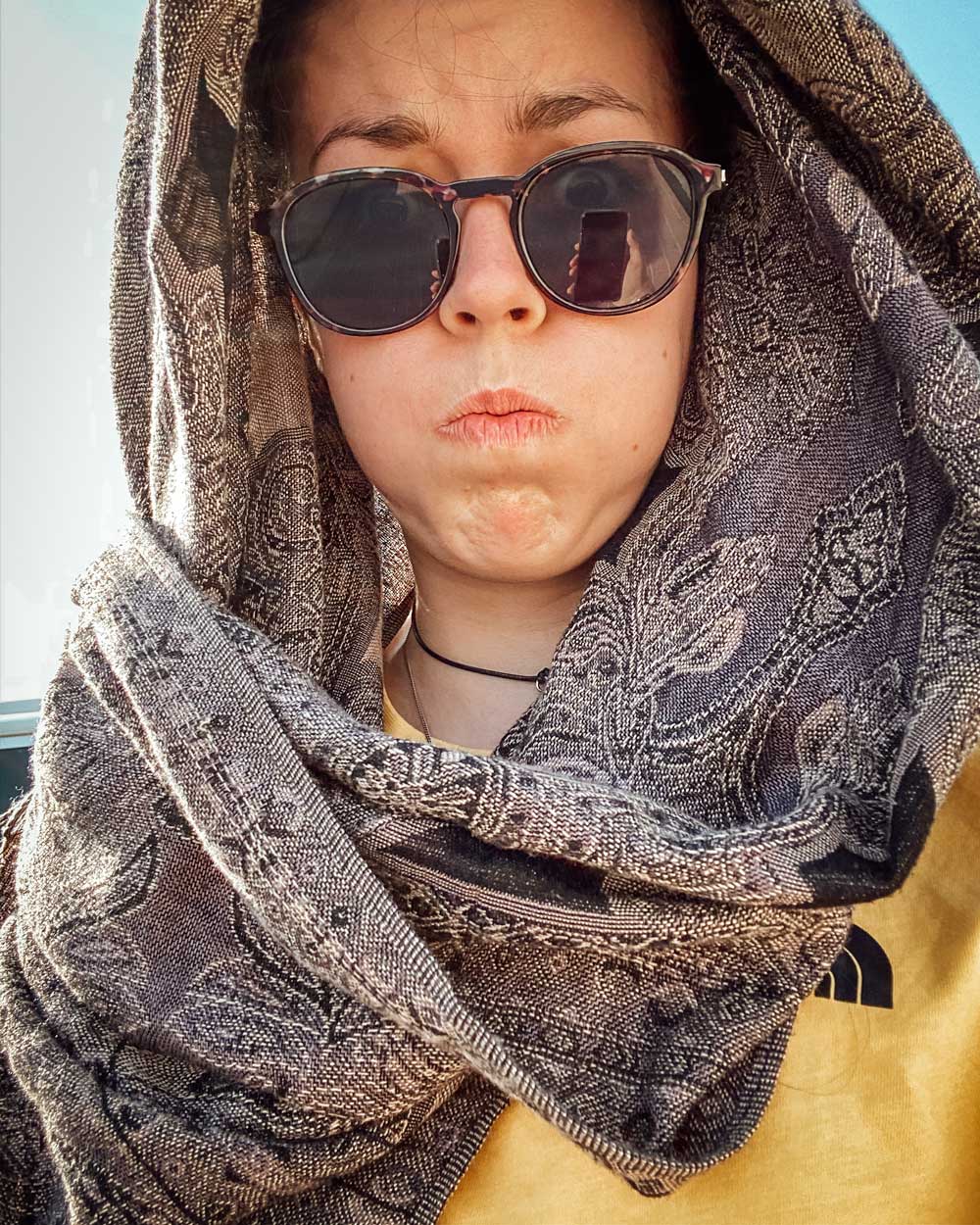 During this season, you could come across people wearing skinny jeans, blazers, thin jackets, dresses, sandals and boots. Yes, there is a great variety out there. So, wear what you are most comfortable in – without accentuating your body shape too much.
Hot Season
The months between April and October can bring stickier heats. This is when the temperature tends to remain higher than 30 degrees celsius and reach up to approximately 55 degrees. During these times, managing to dress comfortably and modestly becomes quite the skill that not many of us Westerners have mastered.
For the summer months, pack clothes that are light, loose-fitting and airy to wear. And again, I'd suggest bringing layers for you to add when the air conditioning starts to overpower the indoor spaces.
Overall, please avoid showing off your cleavage, wearing shorts, see-through clothing and dresses that are too fitted. You may spot ladies who aren't abiding by these guidelines; please don't let this allow your standards to follow suit.
Ideally, you should have your shoulders and legs (above the knees) fully covered.
Personally, I thought I would feel completely out-of-place walking around the streets of Dubai. I thought everybody would be in branded clothing, dressed head-to-toe in money and glitter. Honestly, I shouldn't have been so worried. Jeans, tank tops, flip flops, dungarees and sleeveless dresses are all acceptable items of clothing that you will see people wearing around the likes of Dubai Shopping Mall.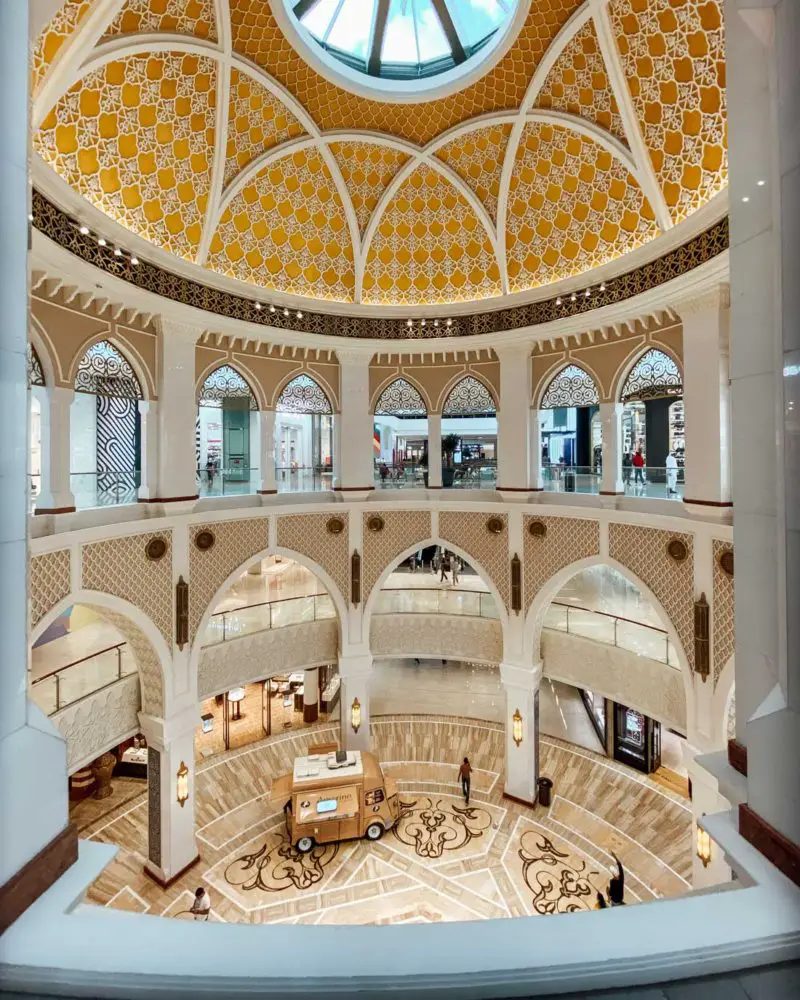 Suggested Attractions You Should Visit in Dubai
There are plenty of things to see and do in Dubai; and plenty of blog posts that recommend just that. Because this guide is aimed at showcasing Dubai for digital nomads, I won't go too much into detail about what there is to explore. Instead, I'll mention the unmissable sights; the attractions that did not disappoint through my very own eyes.
Burj Khalifa
The tallest building in the world… You'd have to be wandering around with your eyes shut to miss this spectacular landmark.
Understandably, visiting the observation tower of the Burj Khalifa is going to be at the top of your to-do list (as it was mine). That was, until I spotted the horrific price list. It can cost you over a whopping 100 USD to climb to level 148 which isn't even the highest floor. Perhaps consider buying your ticket online before you go?
One more point that contributed to my decision, was that the Burj Khalifa will not be the tallest building in the world for much longer. I don't mean to put a damper on it, but the 'second tallest building' in the world just doesn't quite have the same feeling.
So, visit the Burj Khalifa quickly or start planning your trip to visit the 1.3 kilometre high 'Dubai Creek Tower' after completion. It's going to be mind-blowing!
Dubai Frame's Sky Bridge
Amongst Dubai's ever-growing skyline, there are plenty of buildings to gawk and crank your neck looking up at. The Dubai Frame is another building that will leave you shocked in amazement. Not going to lie, I was even shocked at the price of entry at just 50 AED (13 USD).
Dubai Marina
If I were, for some very odd reason, told to settle down in Dubai… Then the neighbourhood I'd choose would be the Marina.
To be honest, the place had me at the outdoor gym. But that's a minor point, between the shiny skyscrapers towering the promenades and seductive ripples of the passing motorboats.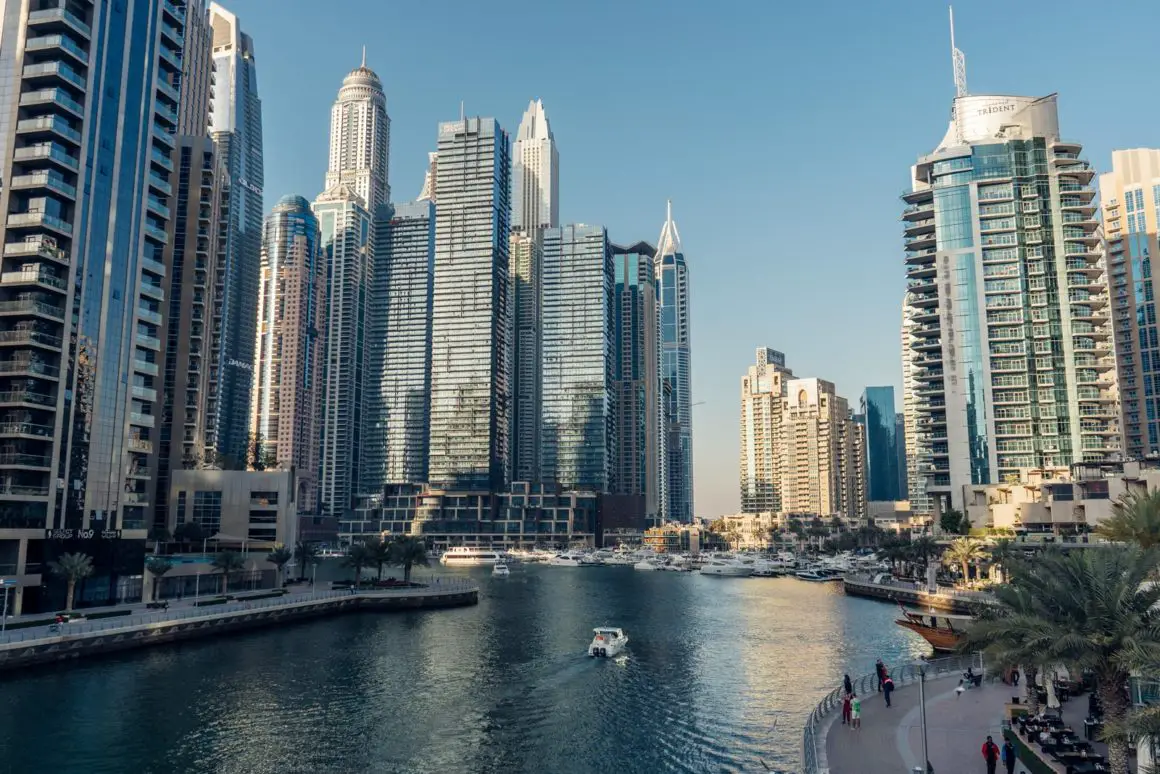 The Dubai Fountain
Without a shadow of a doubt, the Dubai Fountain is a must-see within the city.
I'd say, if you were visiting within a time-restricted layover, then head straight to the Dubai Mall. There you can experience the world's largest shopping centre, before you head out to gape at the famous sight of both the dancing water fountain and the Burj Khalifa.
Read Also: 27 Coliving Spaces that Digital Nomads Should Know About
How You Can Save Money During Your Stay
Like mentioned above, be prepared to be shocked at how expensive your life will be in Dubai. It's not a rumour.
However, like every other destination, there is always a way to cut costs. Let me explain how…
Don't Go Partying
Once the sun has set, Dubai reveals its many vibrant parties and nightlife scenes. Though they are part of the unmissable culture, Dubai's nightlife is one way to dry out any budget you may have. Drinks can easily cost well over 15 USD.
Couchsurf
This option may be for the digital nomads living within a very loose sense of the term. There is a very prominent community of couch surfers and hosts in Dubai.
Take a look at the listings on couchsurfing.com to see if any of the profiles match your requirements. Staying with a host is completely free, however, guests are normally expected to spend time socialising with their accommodation owner.
Use the Metro System
Transport between your daily points of interest can be expensive in Dubai. Make sure to find accommodation that is located within walking distance to a metro station to take advantage of the reasonably priced ride fares.
Getting Around Dubai
Public Transport
Did you know that Dubai's metro system is driverless? Like, what the heck, I had no idea!
So I jumped in a carriage, and spotted a prime position for me to stand – the very front of the train. What's surprising is that it took me a good few journeys before I begin to question, who is actually driving this thing?
The metro system in Dubai is a testament to the modernity that the city has to offer!
So, to use transport links, purchase and add money to a Nol card. These can be bought at the airport, ticket offices and machines in the metro stations themselves.
Nol cards hold a balance of money that can be used across the metro, buses, trams, the monorail, water buses and taxis.
Getting from the Airport
Dubai has two international airports – another thing I didn't learn until I visited! There is Dubai Airport (DXB) and Al Maktoum Airport (DWC). So little, old me hopped out of arrivals thinking I was at the main international airport when I was actually on the complete opposite side of the city. In fact, I'm not even sure I was in Dubai itself!
From Dubai Airport: From here, the journey is very simple. You can hop on the metro for $1-2, or take an RTA Bus (Line 10) for $5 which runs every 30 minutes. Otherwise, you'll also have the option of a taxi which should take the meter to around $20 – $30, or an organised airport transfer.
From Al Maktoum Airport: Of course, there is an army of taxi drivers waiting outside the airport to take any guest looking for a ride. Unfortunately, there is no other direct route. The only cheaper option would be to take the coach (F55/N55). This departs from the front door of the arrivals. The last stop of the journey is a busy metro station called Ibn Battuta. There, you can jump on the red metro line which will take you straight through many popular areas of Dubai.
There is a reliable (and free!) internet connection at both airports. So if you're stuck, hop on Google Maps!
Data Plans for Digital Nomads in Dubai
Du is an electronic store that offers prepaid packages for tourists. You'll be able to find a desk at the airport if not, there are stores in most of the shopping malls. If you can't find a Du shop, then look for an Etisalat. Whether you buy a SIM card at the airport, or in town, the cost is going to be fairly similar and if not, the exact same.
Just make sure to bring your passport if you are looking to purchase a SIM card. The staff will need the ID for registration.
If convenience is your ultimate goal, check out Airalo for either a local, regional or global eSIM. Airalo is the world's first eSIM supplier. You can purchase the most suitable prepaid data plan without visiting any shop or swapping physical SIM cards. This is the technology we digital nomads have been waiting for!
Is Dubai Safe for Solo Female Travellers?
Based on my own personal experience, I found the city of Dubai to be very safe. I'd walk down the streets at night, and take taxis on my own. Overall, I found no reason to question my safety.
There are a few things you can do if you'd like to be extra cautious…
To start, the first (or last) carriage of every metro train is prohibited to men. There is a huge pink sign saying, "Women Only" which allows females to feel safer amongst their tribe.
Secondly, you may see some pink taxis driving around. They were established to service Muslim women who do not wish to ride taxis with men. So for obvious reasons, jump in one of these if you'd prefer!
Heads Up: If you are in need of directions, ask a women first.
Planning on visiting Dubai during a layover?
Why spend a layover catching up on sleep when you could be exploring such an energy-packed city like Dubai?
If you ask me, "what should I do during my short layover?"… my personal reply would as follows:
Take the metro to Dubai's largest and grandest of shopping malls.
If you are interested in visiting the top of the Burj Khalifa, then there is luggage storage at the bottom for backpacks. If not, walk outside to check the building out in all its glory.
You'll find many, many, many restaurants, cafes and bars within this area – inside and out.
Make your way to the fountain after the clock strikes 06:30 pm to watch the world-renowned show whilst looking up at the glistening Burj Khalifa.
Still time to kill? Sleep 'n' Shop is a pod lounge located on the outskirts of the shopping mall in the direction of Grand Parking at level P2. They were a little tricky to find. You can see from the image below, that they are hidden within an almost half level. If you are lucky enough to spot them, then they'll provide you with a safe place to lay low for a few extra hours.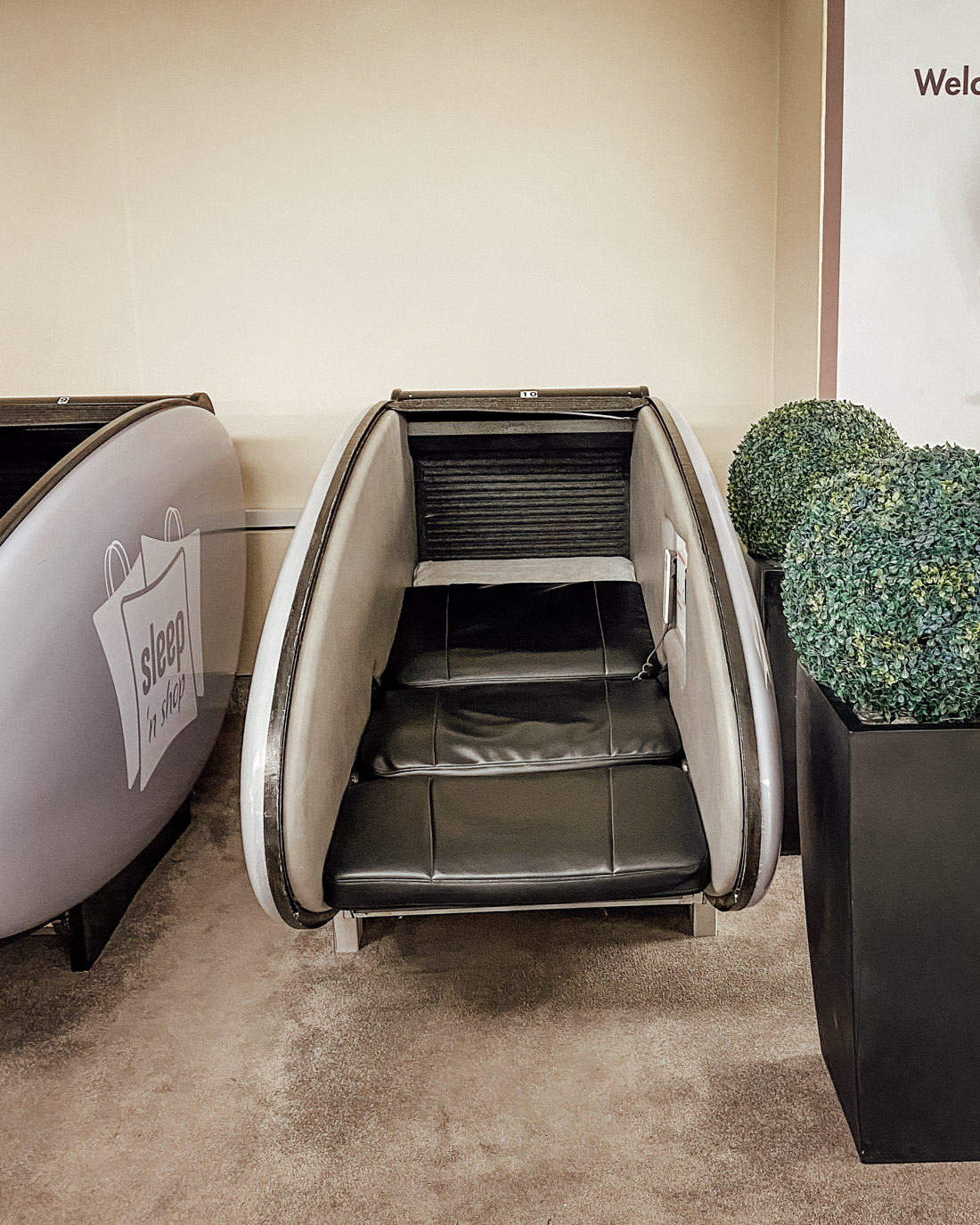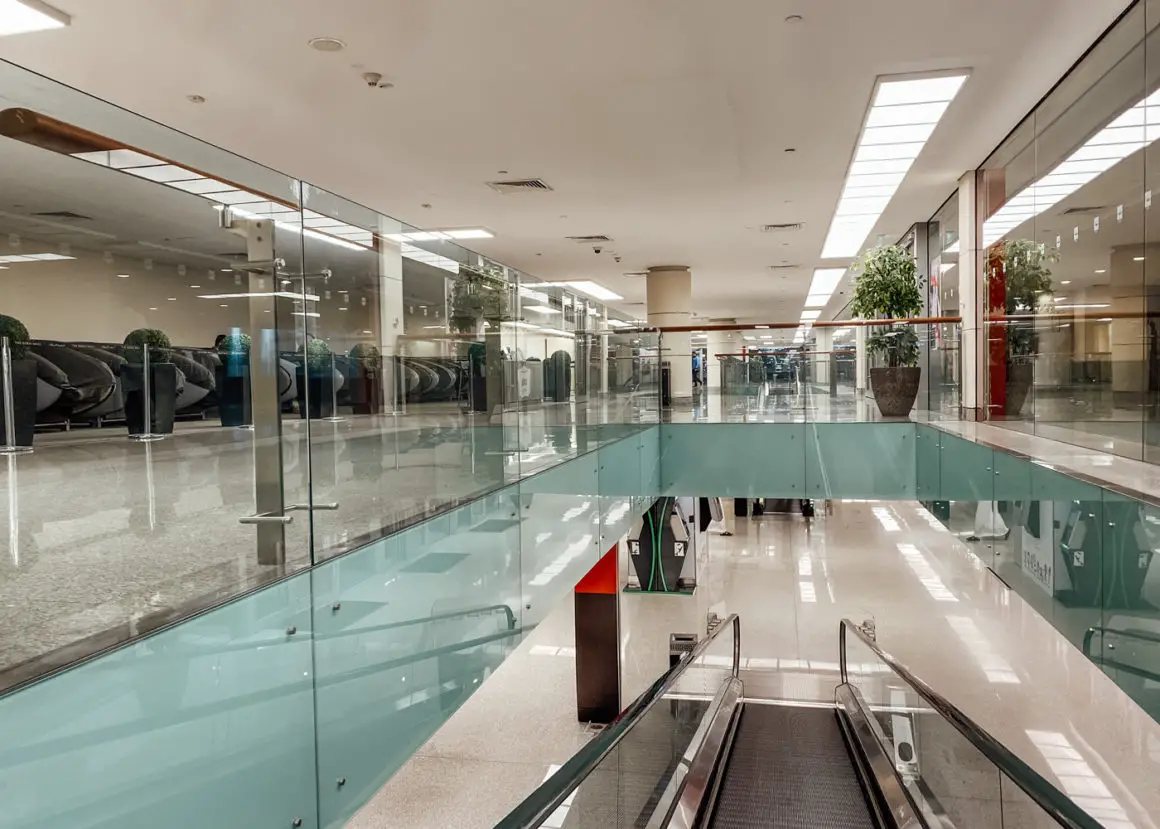 Not settled on Dubai as your next location? Check out these guides for more inspiration:
Dubai is a great city for digital nomads. However, if you are on a budget, tread carefully.
I hope that this guide provided you with all the necessary information. Although, if anything was missed, feel free to comment below with any questions that you may have.
Let's go!
@katie.maree
---
Did You Know…
If you purchase through a KatieGoes link, we receive a small amount but you still pay the same. This contribution helps keep this blog moving – win, win! Nevertheless, I only recommend personal favourites…
---
Save this on Pinterest
Do you not have time to read this guide? Click on the Save button to pin this article for later.